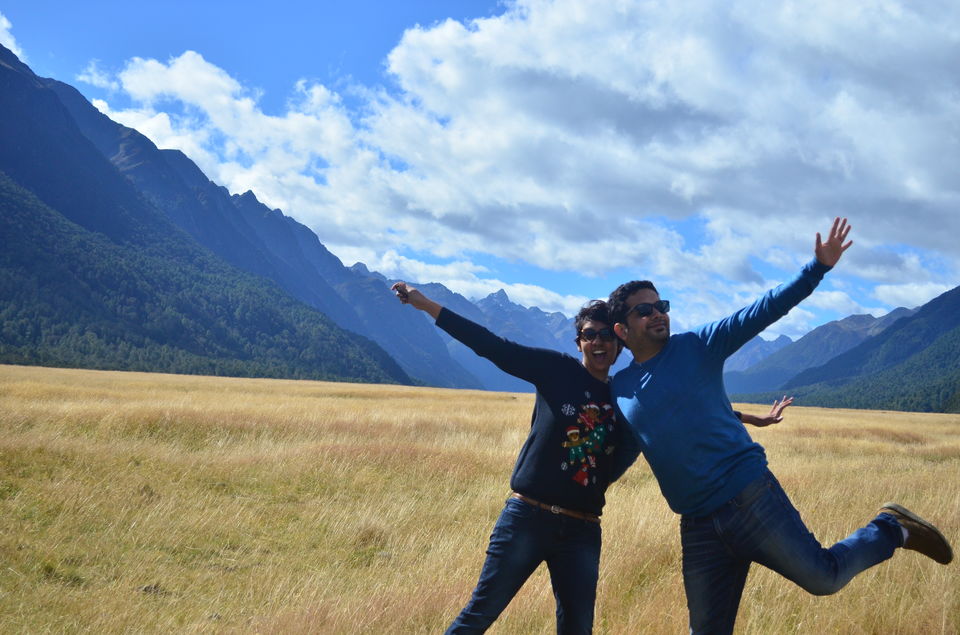 Looking at our travel updates, several people have quizzed us on how we manage it. Some of their questions/comments go as follows:
How do you get so many leaves? What about your budget? Are you not saving anything? Isn't it expensive? I'm so jealous! You are so lucky!
Sounds familiar? Well let us put you out of your misery and tell you how it's done!
If you have enough time and money to travel, this post is not for you. But if you are like most of us with full time jobs, obligations, limited days of leave and limited means, read on. If we can do it, so can you.
1.Make that resolve
Do you really want to travel often? Think about it. It's okay to not want to travel and instead relax at home or pursue your hobby on your off days. Travel, simply for the love of travel.
But if you do want to, right there you've made your decision. Do not just dream about travelling, resolve to make it happen. So that life just doesn't pass by and you are left wallowing in regret.
2.Lifestyle changes
Once you've made the decision, you can start fine tuning your lifestyle so you are not spending unnecessarily. Think 'Minimalism'. Consider before you eat at that that pricey restaurant, buy that new shirt or party every weekend. Instead choose to cook at home more often, opt for house parties, shop less.
Reduce commuting costs by taking public transport as much as possible. Also be on the lookout for deals on taxi services (the likes of Uber, Ola, Grab) and you'll be surprised to know you can cut down taxi fare by 40-50%.
For example, we stay in an area which has close access to two metro stations and 4 bus stops greatly helping in reducing commute costs.
Think about if you really need that gym membership. Why not jog in the park and exercise at the office gym?
3. Plan your leaves
Now that you are saving more moolah, it's time start thinking about when you want to go for that vacation. We generally do two 10-11-days holidays and three 2-4-days holiday in a year. We plan based on public holidays and optimize it by including the weekends. So for a 10 day break with one public holiday in between, you need 5-6 days of leave. Leave on Thur eve/night, come back on Sun night/Mon morning.
Similarly for a shorter break, you can manage by taking 1-2 days off.
It does get tiring with the long flights and reporting back for work the very next day, but we are willing to make this sacrifice.
4.Budget your travel
You can be smart about your travel so you don't over spend. For flights try options in incognito mode on the browser and see what works out best. We have often taken a flight with a layover as that works out cheaper.
Our stays are mostly with Airbnb which are comparatively cheaper and give us the option of preparing our own light meals which again saves us from spending too much on food. Besides, Airbnbs are a lot more personal and give you the experience of living in a place rather than just visiting.
In big cities like Paris, Barcelona, London you can easily get around using public transport saving quite a few bucks. Also, walk as often as you can.
5. Choose your destinations
Finally, time to pack your bags! It's alright if you are a not able to go to your dream destination right away. Starting small might just work in your favor to get you accustomed to planning and budgeting trips. If you are in a big country such as Australia, Canada, India, New Zealand, travel domestic as there is loads to do. Do road trips, take train rides, whatever works.
If you are based in Europe or South East Asia, travelling to nearby countries which are only a couple of hours away, is what you can try first.
Gradually, plan for destinations further away and slowly yet steadily you will land in places you've always wanted to be at and places where you never imagined you would one day visit. The possibilities are endless.
We travelled within India earlier when we were based in Bangalore. After moving to Singapore we first covered some south east asian destinations before venturing further to Australia, NZ and Europe.
That's it, 5 simple steps
We hope this helped. So jet set go! The world is waiting ...
As it's said - "the journey of a thousand miles, begins with a single step"
Here is a recap of our travel year in 2017. Thanks for stopping by and hope you enjoyed the video
To read more of our travel stories hop-onto our blog: https://travelkeeday.com/