The city of French Villas and Bouganvillas did win over me but not for its beauty and charm this time but for the crazy stories that me and my friends Cannica and Pallavi will narrate to our grand children. The two day trip was a rollercoaster ride of weird twists and turns but at the end of the day it only left us laughing at the mishaps and of course a little bit of skin tan. Pondicherry happens to us in a much clichéd way when all three of us had reached the threshold of our 9 to 5 life pressure.
We gave the trip a two weeks window time, meanwhile we booked our stay and the transport. When we met at the majestic station the Friday night barely did we know that the two days ahead had in their bags for us. A comfy overnight journey in Greenline bus and we were in Pony before the crack of the dawn. Here comes the lesson one - bargaining with auto drivers when you are tourists is a waste of time because you will be overcharged anyway.
9 kms away was the beautiful Airbnb property we had booked purely out of impulse purely by just looking at the pictures of the beach side huts the the pristinely blue sea. Well it's a perfect budget hide out in a natgeo like set up incase you are looking for some insane get away. the cottage overlooks the blue waters Auroville Beach situated in remotest corner of the village.
Although its not safe to hang around by the beach but you can have a gala time sitting in your room staring at the vast sea sipping over your coffee. To help you guys out I have attached the link to the property here.Samprutha Beachside Hut- Ganga Up, Bommapalayam.It would have been too gutsy of three girls who had carried the shortest of their outfits from their wardrobe for this much awaited beachside getaway to stay at such a secluded place. With a heavy heart we cancelled our booking there and headed towards the main city.
Day 1 - White Town and Promenade Beach
The obvious lesson no 2- Never rely on an auto drivers to get you to a decent hotel with a liveable room. Our drivers helped us witness the worst hotels existing in the city. After some 7 odd bad hotels we finally rested our tired bums in Hotel Vijayantra. Rented our scooters and headed towards the white town.
The enchanting White Town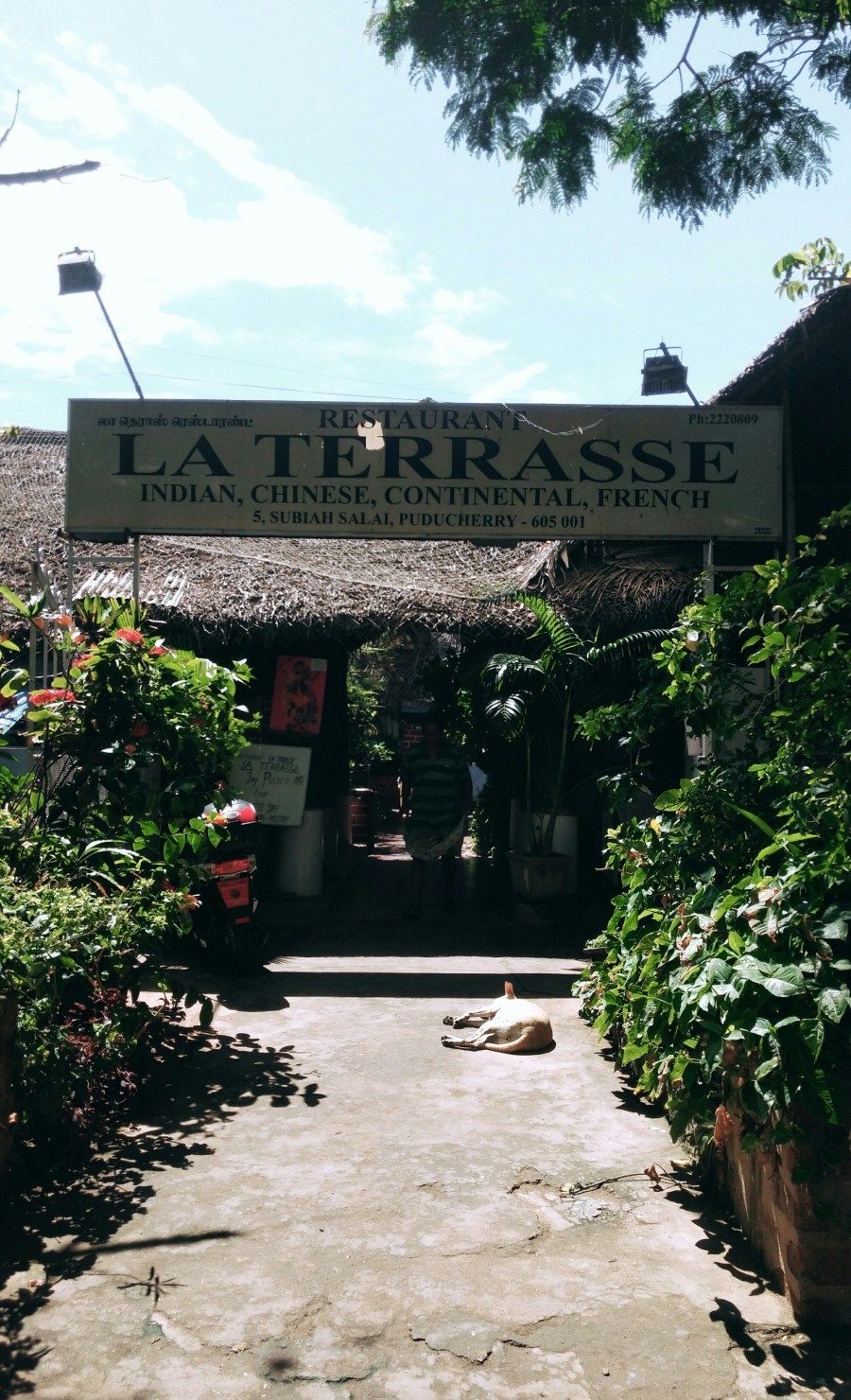 P.S it's extremely easy to rent bikes in Pondy. Because I neither did I have a licence nor did I knew anything about a scooty except for how to start one. And about traffic rules? Well let's keep that for some other time.
White town is the part of Pondicherry which is also called the French colony. Beautiful cafes, beautiful colours, jaw dropping architecture and lots of Bouganvillas. White Town is the food for a vintage lovers soul.
We sat by the side of the streets whiling away our time while we clicked probably thousands of random pictures of the walls, the doors, the cafes, the streets our faces and what not.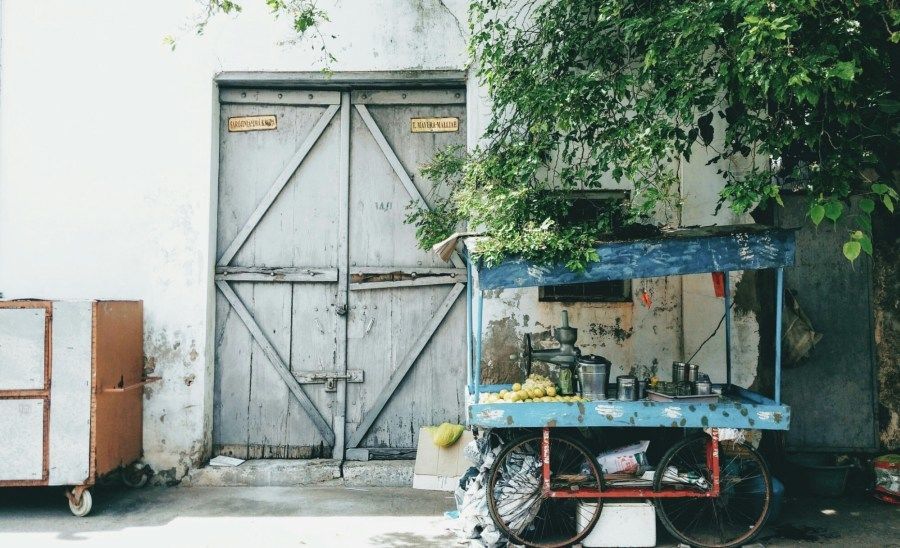 Like every other visitor we clicked our mandatory heavily directed and posed pictures against the quirky yellow walls of this place. But there was much more to it. If you are a lover of vintage clothing you will find some lovely dresses in the store tucked in a corner if the cafe. The collection was pretty reasonably priced so you don't have to worry about your shopping burning a hole in your pockets.
Delhiwala 6is that happy emotion that a North Indians feel when they find 'good' North Indian food in South India. Quirky decor in a heritage building teamed with Chole bhature, Pav Bhaji; what more an insta-addict could ask from a beachy holiday.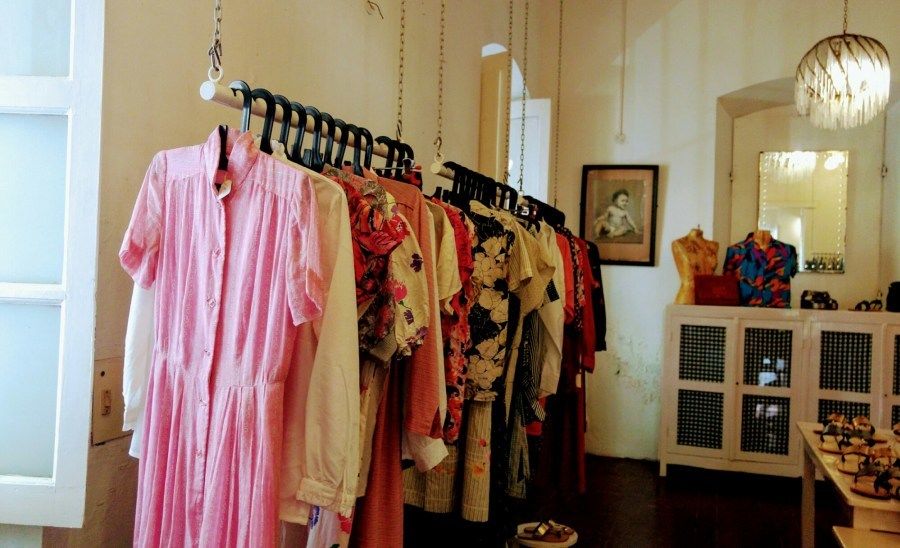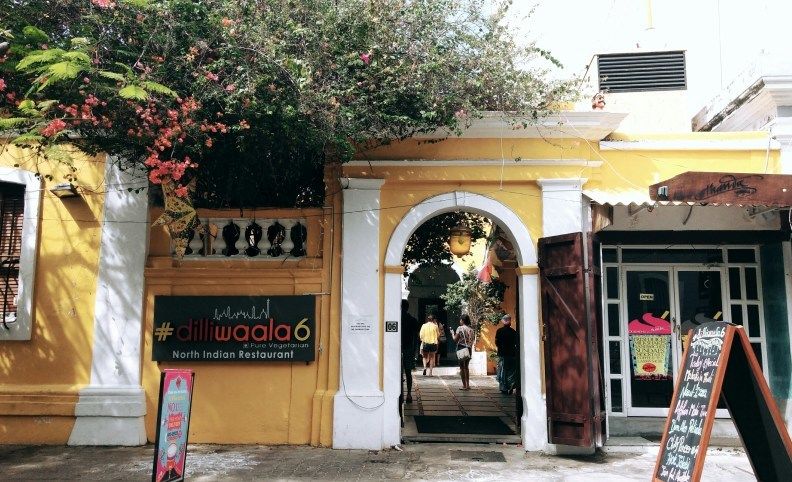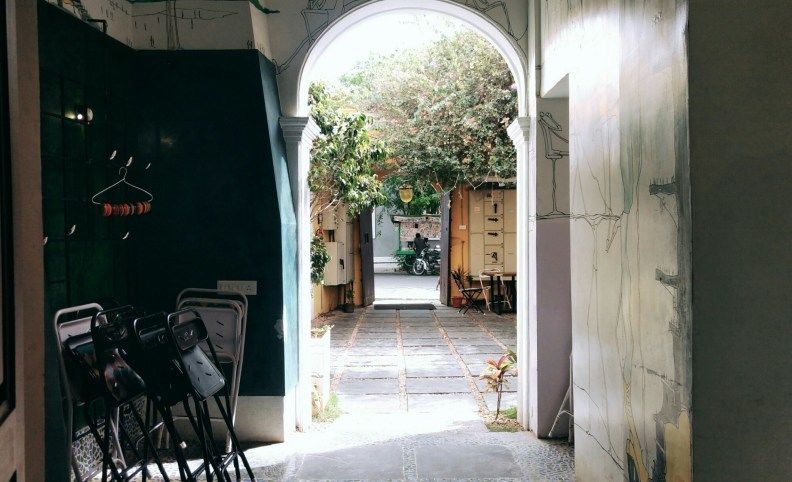 Happy face and happy tummies walked out of Delhiwala 6 knowing now what to do and where to go so we headed in some random direction and found ourselves here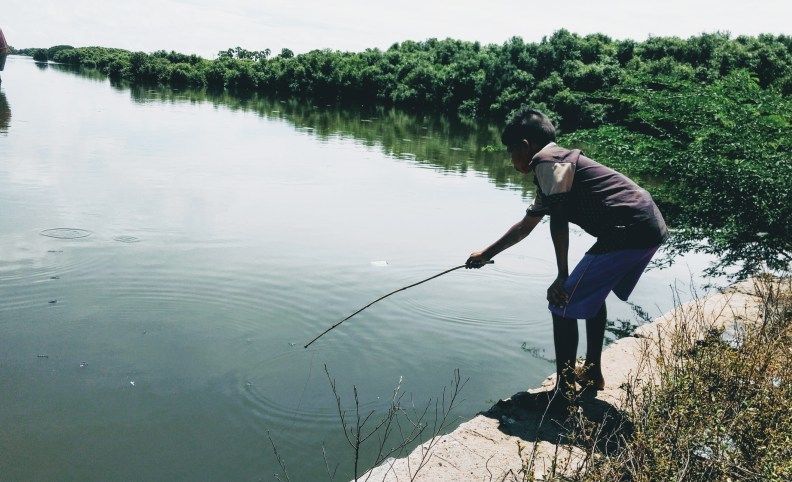 The evening was again spent sitting at the sores of the promenade beach eating the ocean listening to the roars of the waves in all day one was picture perfect till we made our way back home. What follow is better kept a secret. ????
The next day greeted us with another set of sweet surprises and shocks which i am gonna tell you on my second blog on Pondicherry. On the next blog I'll be talking about everything you need to know about Auroville. Till then keep wandering. 
This post was originally published on Coffee Mustachee.