Medical esthetics is continuously growing in various states of America. The increasing number Esthetics schools offering cosmetology, nail tech, and hairdressing courses as well as the rising number of medical estheticians are enough evidence to say this industry will prosper more in the future. The US Department of Labor stated that there is a significant growth of individuals working in this particular industry. According to their statistical record, there are more than 86 thousand licensed nail technicians in the country and around 55 thousand of individuals working as skincare specialist.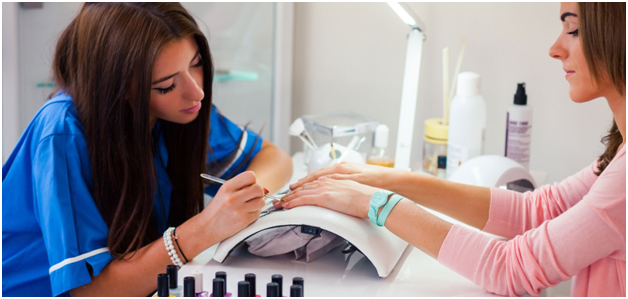 The US expects that this booming industry will immensely grow by 15 percent in the year 2022. Indeed, there is a great opportunity out there for individuals like you. It is not hard to find a job in providing beauty and personal care services to clients. There are various spas, dermatological and cosmetic clinics in every state which is always in need of skilled nail technician or a medical esthetic specialist. You do not have to suffer in taking two low-paying jobs to pay your monthly bills and survive daily. All you have to do is explore your chances in medical esthetics. 

You have to get your nail technician certification by state to apply for this job. The process of getting a license is similar to each state, yet, they might differ on certain application requirements such as age and education background. Nonetheless, to assure your shot in applying for this license, make sure that you have taken nail tech programs, courses and training when you apply for a certification in your state. If you have never entered any nail tech programs, you can enroll at a beauty school near you. Take classes and programs which will be useful for your purpose. Your courses should match with the criteria of the state or else you could not get your job for now. For those who already have completed nail tech programs, you may proceed to apply for your license.
Now, if you have no idea on how to file your application, you can always browse the web for the procedure. Consulting first the internet is handy and will save you from a lot of troubles to get a certification. Once you have submitted your application, prepare for a nail technician examination that will follow after. This test involves written and practical examination to identify if you really have the knowledge and skills of a nail technician. This license examination is usually prepared by the National-Interstate Council of State Boards of Cosmetology (NIC). However, some states conduct their own examination. Therefore, you have to check first on how your state does nail technician license exams. Being a nail tech or a medical esthetician offers countless of benefits. The medical esthetician salary starts from 30 to 50 thousands dollar per year, plus, you can enjoy what you do by helping your clients feel more beautiful and confident. For more details on how to become a medical esthetician, you can ask Best Cosmetology School.com for help and guidance in this career.