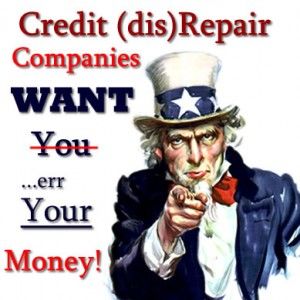 Credit repair companies provide an invaluable service to the millions of people looking to improve their credit. With 79% of credit reports containing errors, seeking quality credit repair is essential. That's why, before you choose a credit repair service, you must learn how to avoid credit repair scams.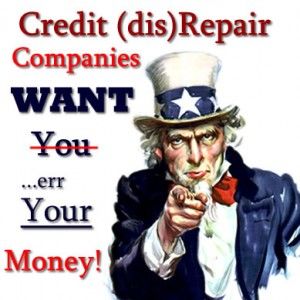 Credit repair scams can be easy to spot, because they tend to share the same attributes. Keep in mind that credit repair must be done legally. Credit repair companies scams often use illegal means to repair your credit. For example, you cannot erase accurate items (i.e.: charge-offs, past-due accounts) from a credit report unless seven years have passed. In the case of bankruptcy, it could take up to ten years. A common credit repair services scam is to dispute such items. Also, these credit repair scams will ask you to dispute all derogatory accounts and claim they don't belong to you.
Another fraudulent tactic of credit repair scams is to encourage you to lie on credit applications, whether it's in the form of denying a past bankruptcy or providing a newly created EIN (employee identification number). Credit repair scams frequently provide you with an EIN, which is identical to a social security number, to utilize in applying for new credit. This tactic is classified as file segregation. The intention is to bury your negative credit history by establishing a new identity. File segregation is both ineffective and illegal. Employing such methods could result in huge fines or significant jail time.
Even though federal law states that credit repair companies cannot ask for any fees up-front, credit repair scams tend to violate that rule. If you're signed up with a legitimate credit repair company, you will not be charged until services are rendered.
A sure sign of a credit repair scam (or any business scam, for that matter) is the refusal to provide a written contract. In addition to a copy of your consumer rights, a credit repair company is legally obligated to hand you a contract with the following information: amount you're being charged, services performed, the time period required to perform the services, name and business address of the company, and a statement informing you that you're allowed to cancel within three days of signing the contract.
Don't trust any credit repair company that promises a "quick fix." At best, it takes two to three months to remove minor errors from your credit reports. Therefore, any service that guarantees "instant credit repair" is surely a credit repair scam.
Ignore any e-mails you receive from credit repair companies. Credit repair scams often retrieve your e-mail address through unethical means. A legitimate credit repair company will only contact you if you've expressed an obvious interest their services.
To avoid credit repair scams, it would be advisable to first educate yourself about credit repair laws. Conduct research with the Better Business Bureau or Federal Trade Commission (FTC), and search for any complaints about the company. If the credit repair organization isn't a member of the Better Business Bureau or Ethical Credit Repair Alliance, that's even more reason to worry.
If you're an unfortunate victim of a credit repair scam, report that company to the state attorney general as soon as possible. Visit the National Association of Attorney General's website to find an attorney in your state. File a complaint with the FTC and Better Business Bureau.