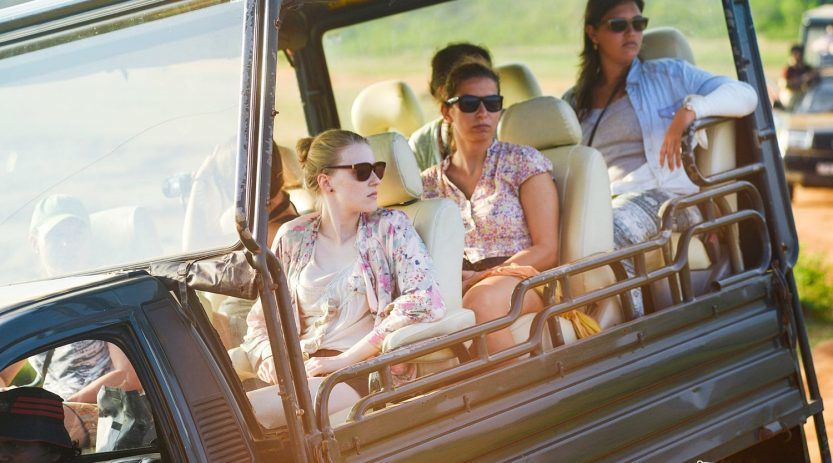 When you come to Sri Lanka, be prepared to enjoy a whole host of different activities and see a wide variety of beautiful natural landscapes. Sometimes, due to certain restrictions, we are unable to see and do everything that a country has to offer. In this case, we have to pick a few possible activities based on our preferences and restrictions.
Keep these tips in mind when preparing tailor-made tours or day tours itineraries in Sri Lanka.
If it's just you and your partner…
• There are absolutely no restrictions! Go ahead and enjoy everything you possibly can!
If travelling with infants, toddlers and elderly people…
• Choose comfortable private transport and good accommodation.
• Do not go for extreme adventure activities such as trekking, mountain climbing, rafting and so on.
• Water sports activities are fine as one parents can keep an eye on the children while the other enjoys the sport.
• Camping is something that older children will enjoy. Luxury camping facilities are available so you don't have to compromise on comfort.
• Air taxi or heli tours are a good idea to get a quick bird's eye view of Sri Lanka.
• If you want to avoid too much travelling, base yourself at one preferred destination and arrange for day tours to explore the other popular destinations.
If you and your family/friends are looking for a purely relaxed holiday, these are the places to include in your tailor-made tours…
• Relaxing beaches of Kalpitiya, Passikudah and Mirissa
• Hill country destinations such as Nuwara Eliya and Ella
• A touch of history and culture in Kandy, Anuradhapura and Galle
• Be sure to opt for luxury accommodation and enjoy being pampered at hotels like Jetwing Vil Uyana and 98 Acres Resort and Spa.
• Indulge in the calm and scenic beauty at resorts like Hunas Falls - Kandy and Ceylon Tea Trails – Hatton.
• Escape into one of the many Ayurvedic, yoga and meditation retreats around the country for a few days to rejuvenate your mind, body and soul.
If you and your family/friends are looking for an adventure filled holiday, here's what you should be doing in Sri Lanka…
• White water rafting – Kitulgala
• Mountain climbing – Adam's Peak
• Trekking – Ella Rock
• Water sports in the south, west and east coast
• Dolphin watching – Kalpitiya
• Whale watching – Mirissa
• Camping and jeep safari rides – Yala, Wilpattu, Minneriya, Udawalawe (National Parks)
• Surfing – Arugam Bay
The best part of choosing tailor-made tours is that you get to pick your own destinations, so why not make use of it?! For a mix of relaxation and adventure, request your tour operator to give you a suitable combination where you have relaxing schedules on some days and adventurous activities on other days. Customize your itinerary completely based on your preferences and conveniences so you are sure to have a memorable holiday in Sri Lanka.