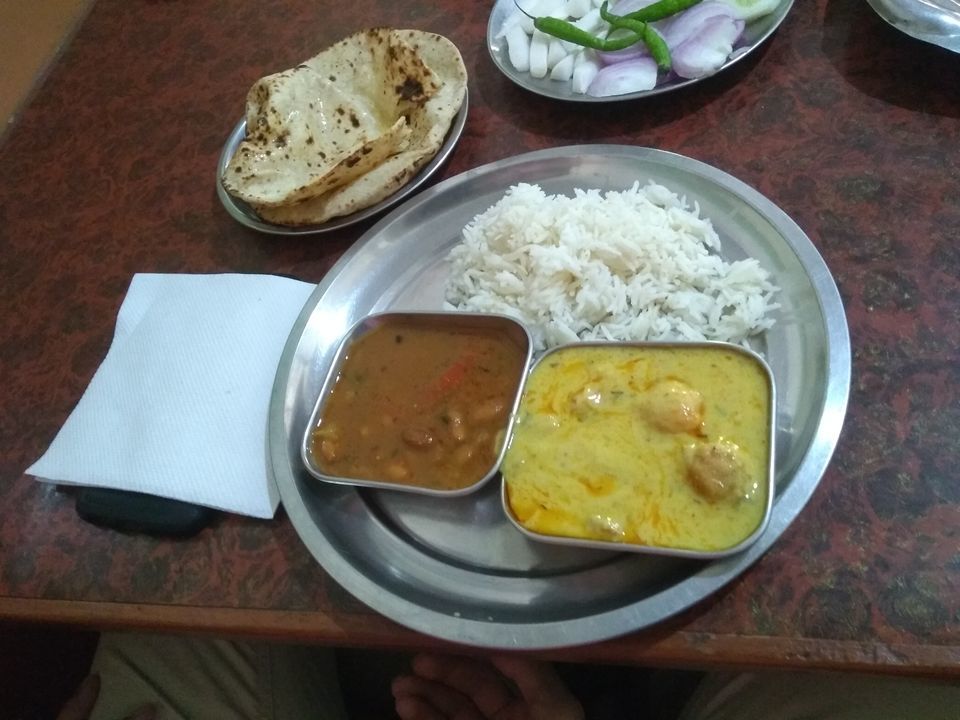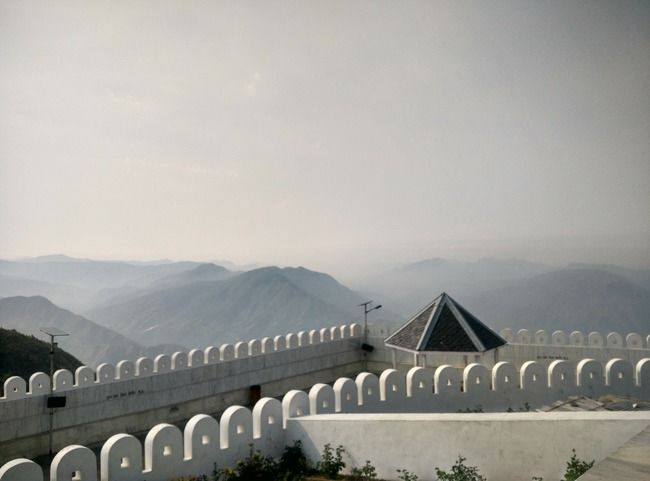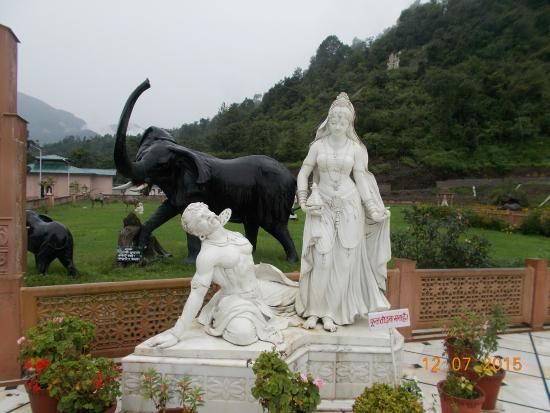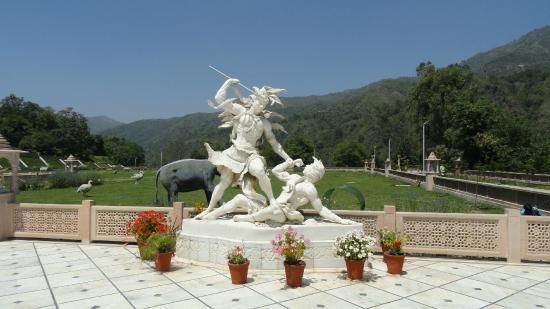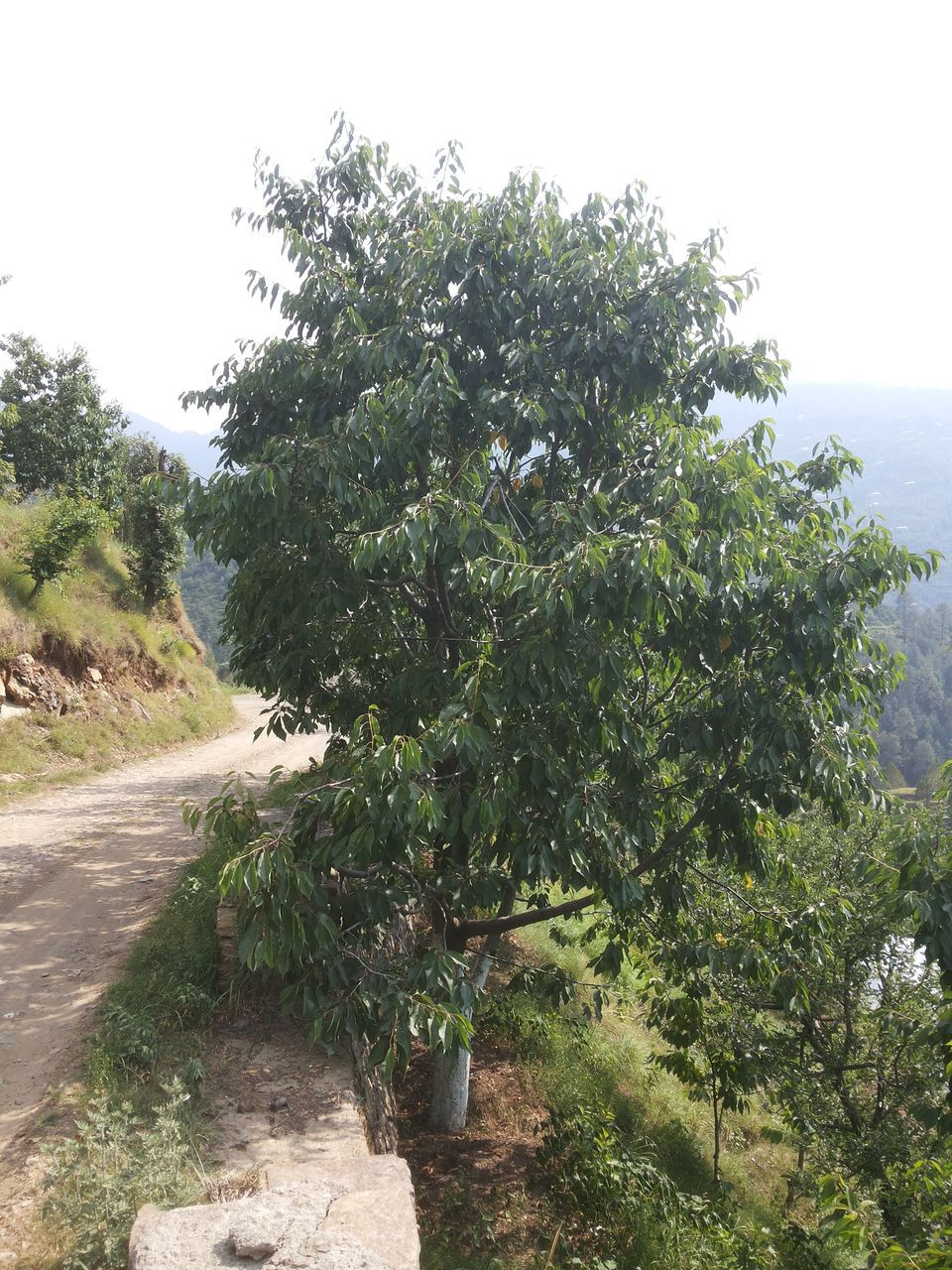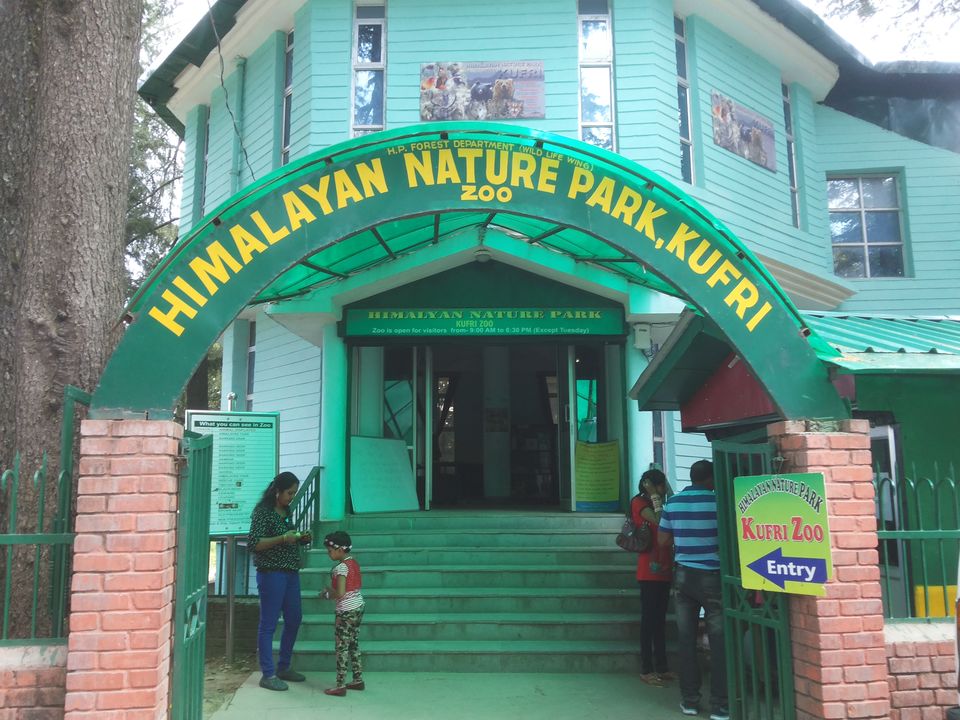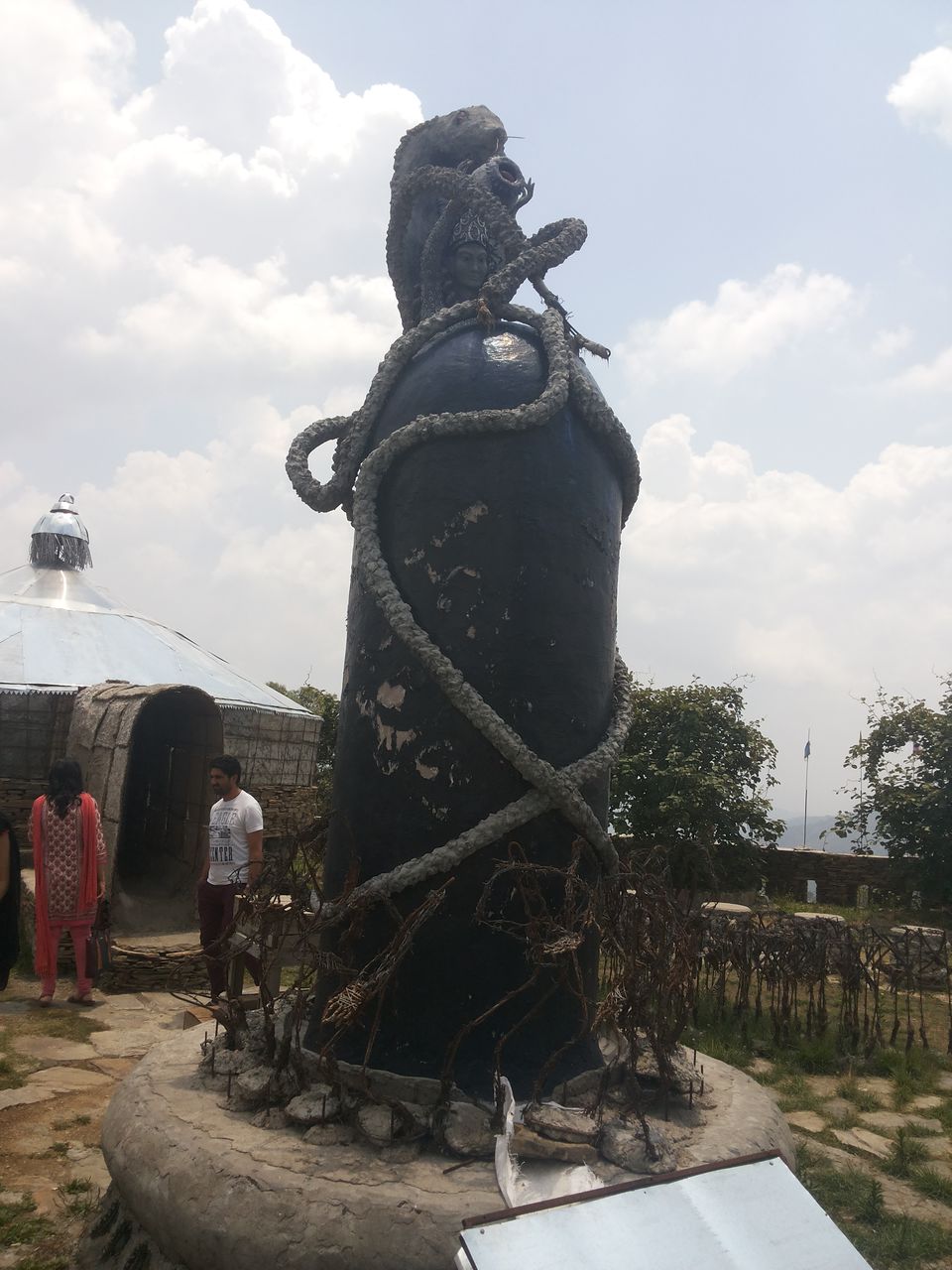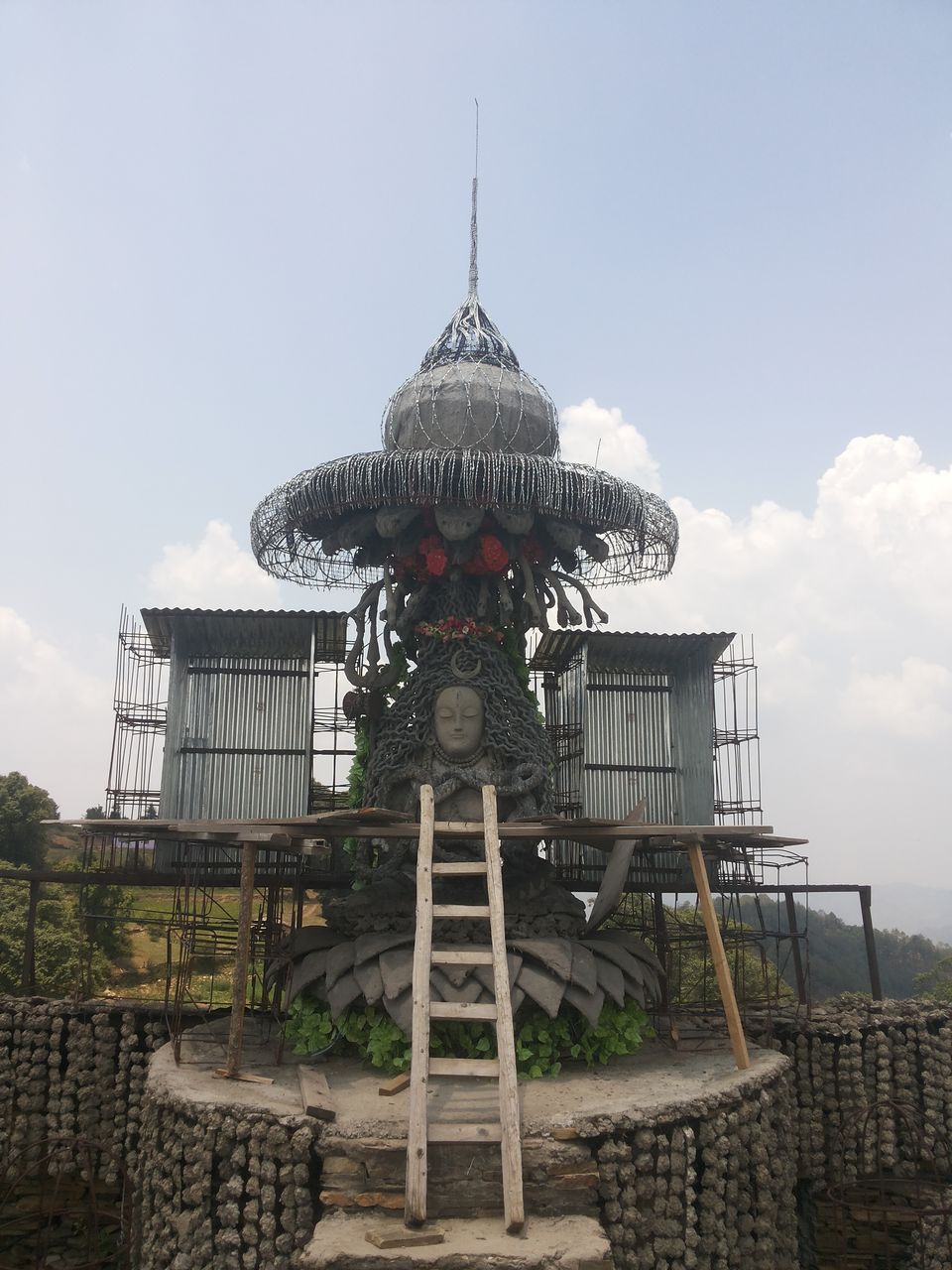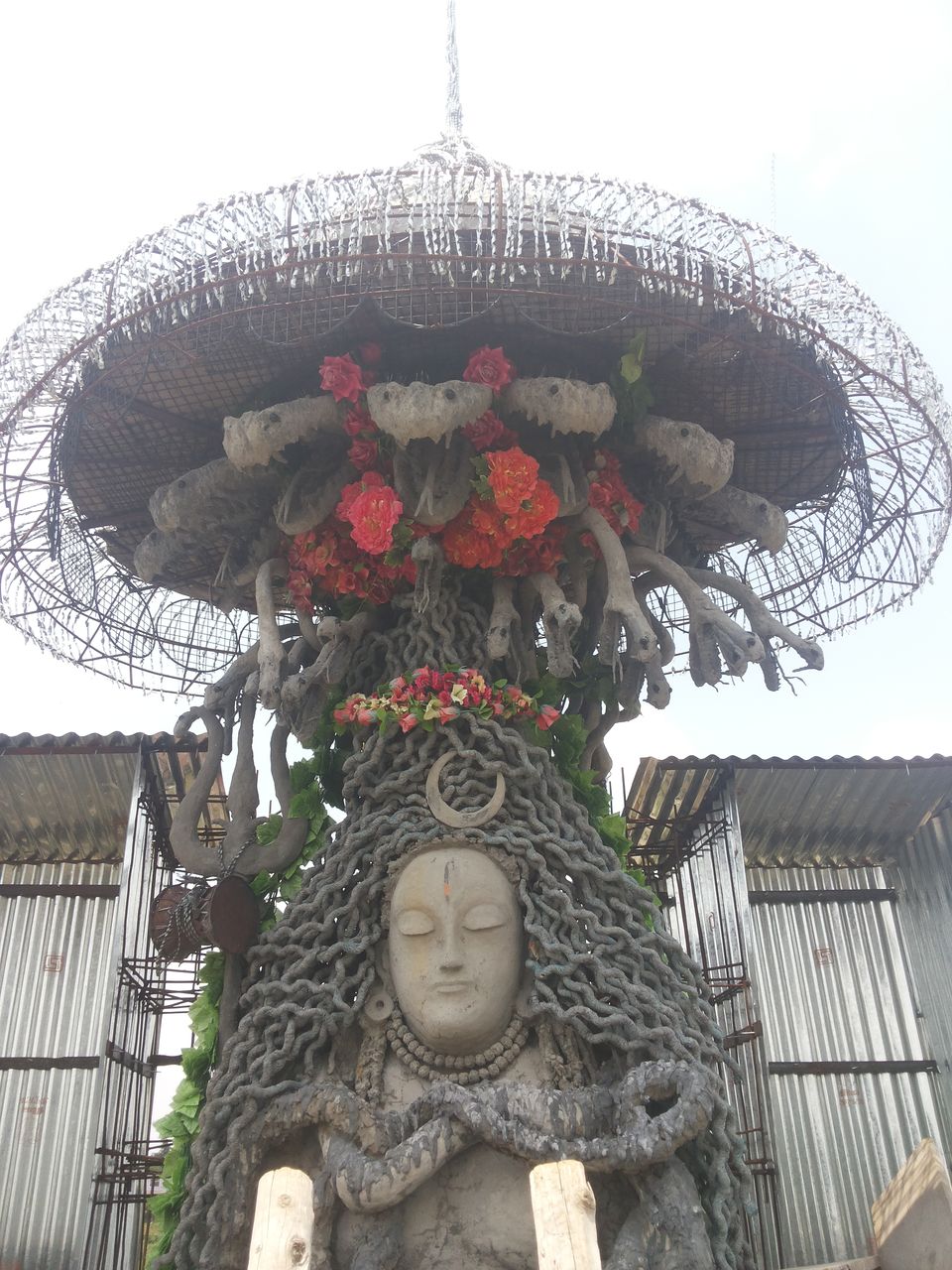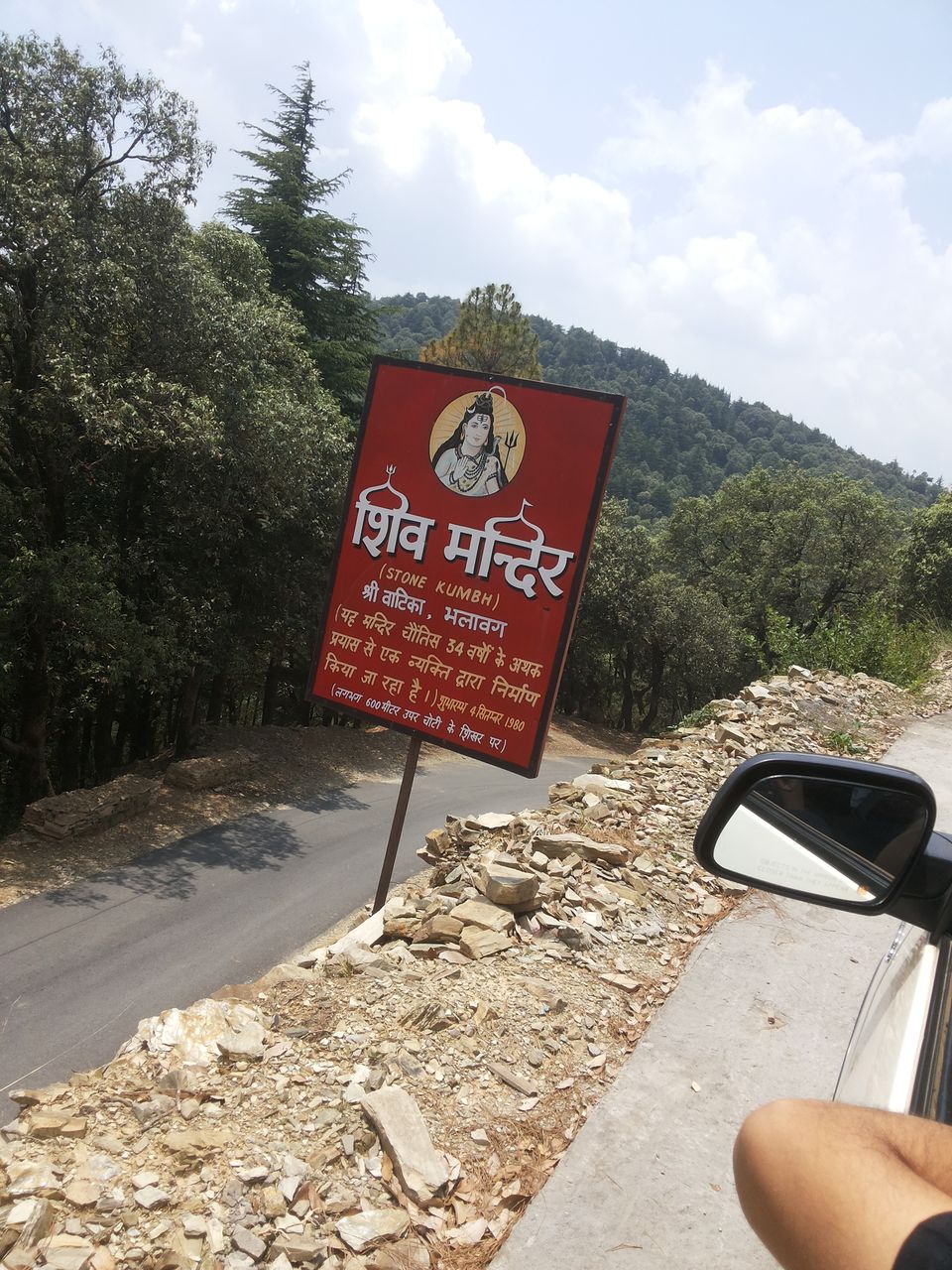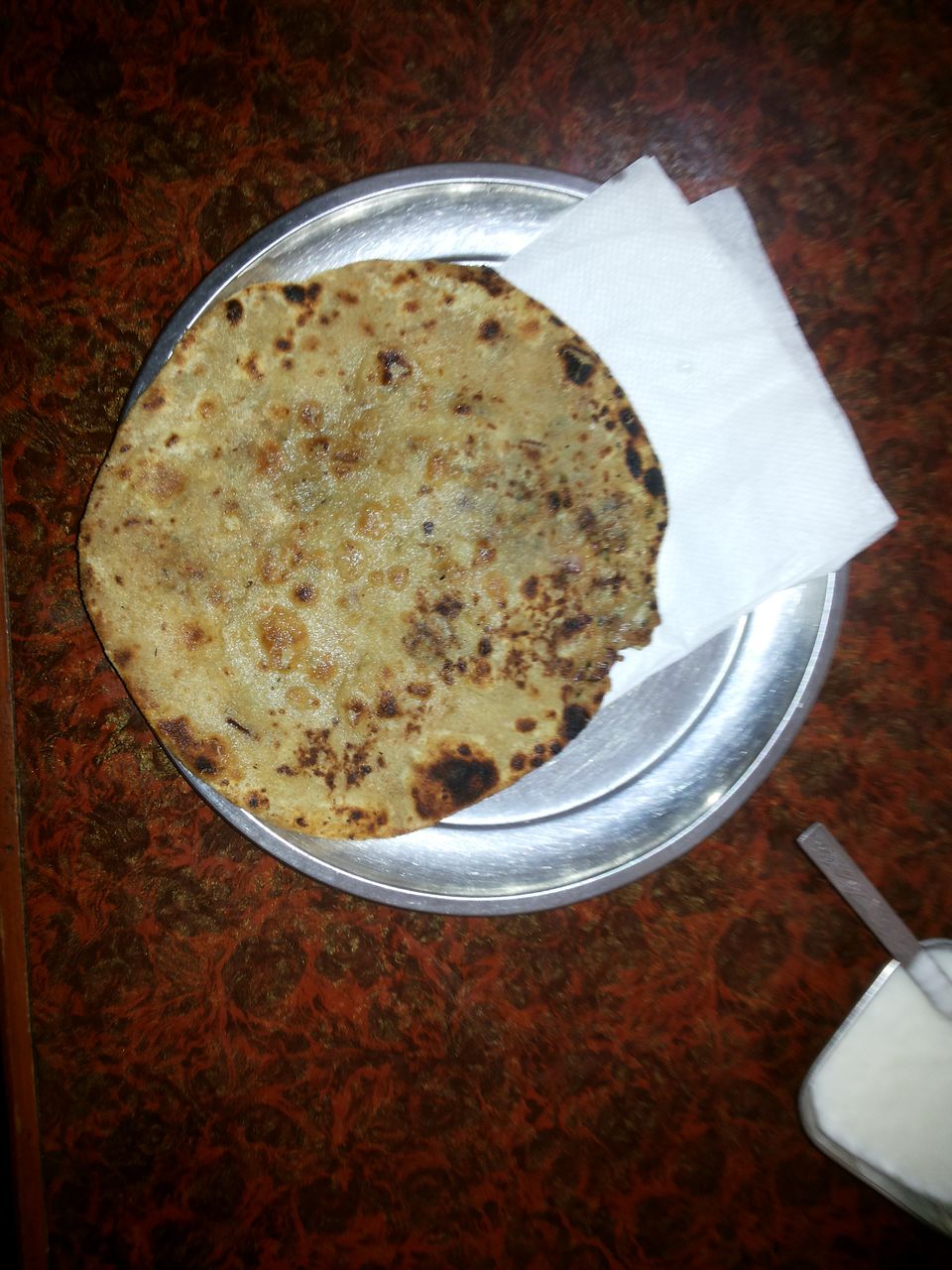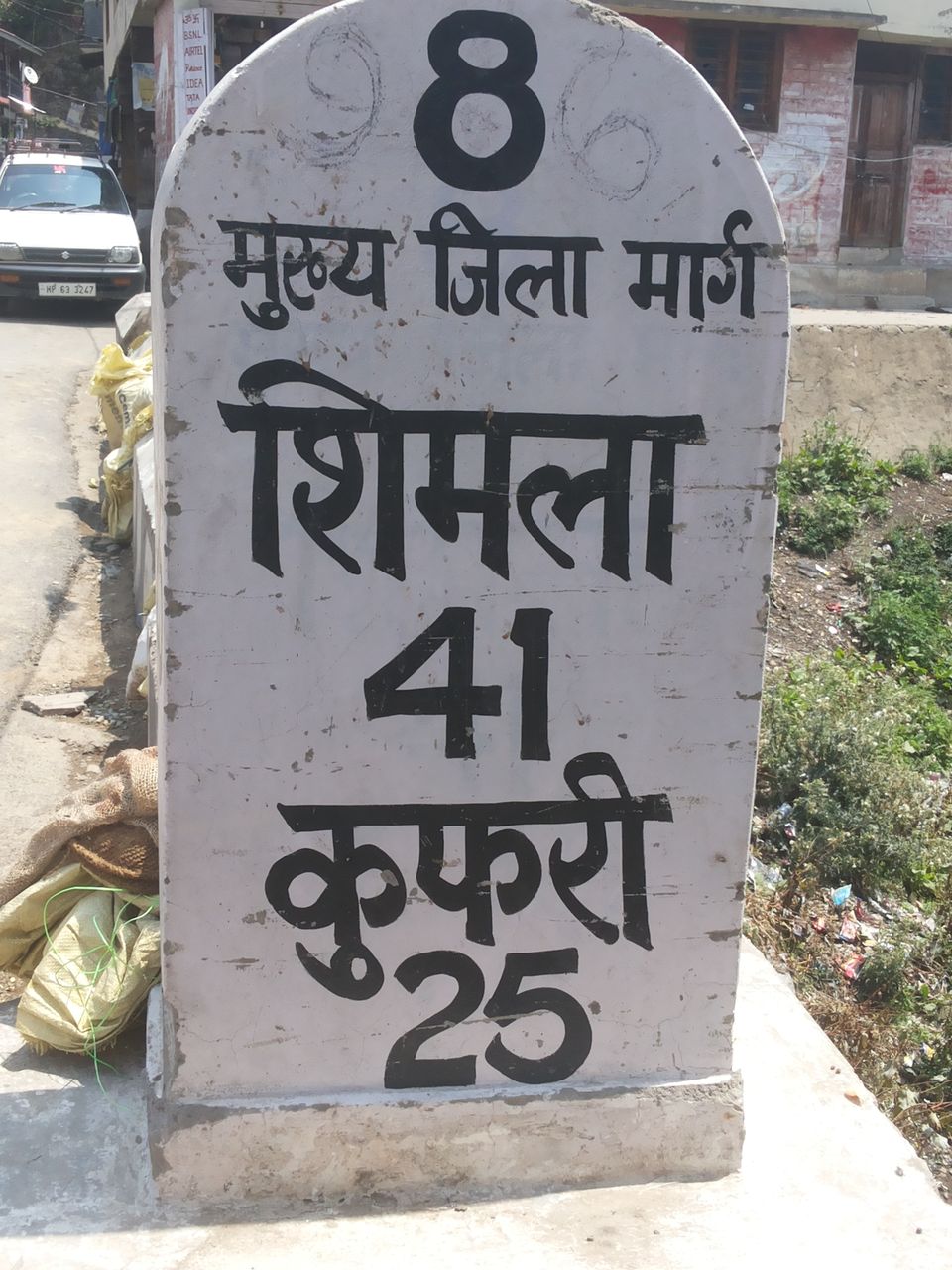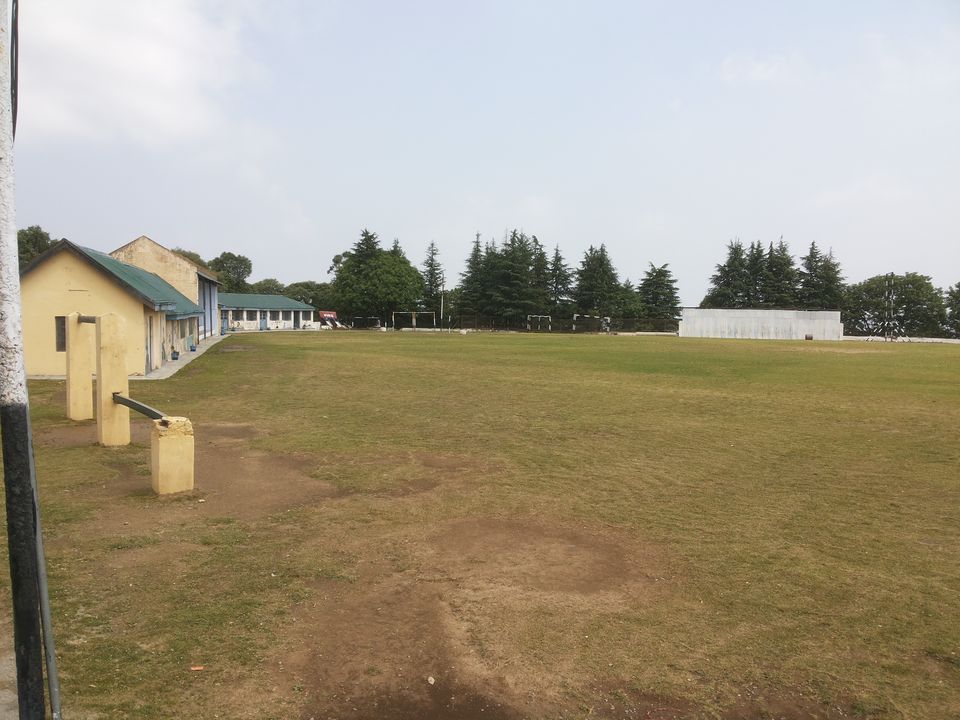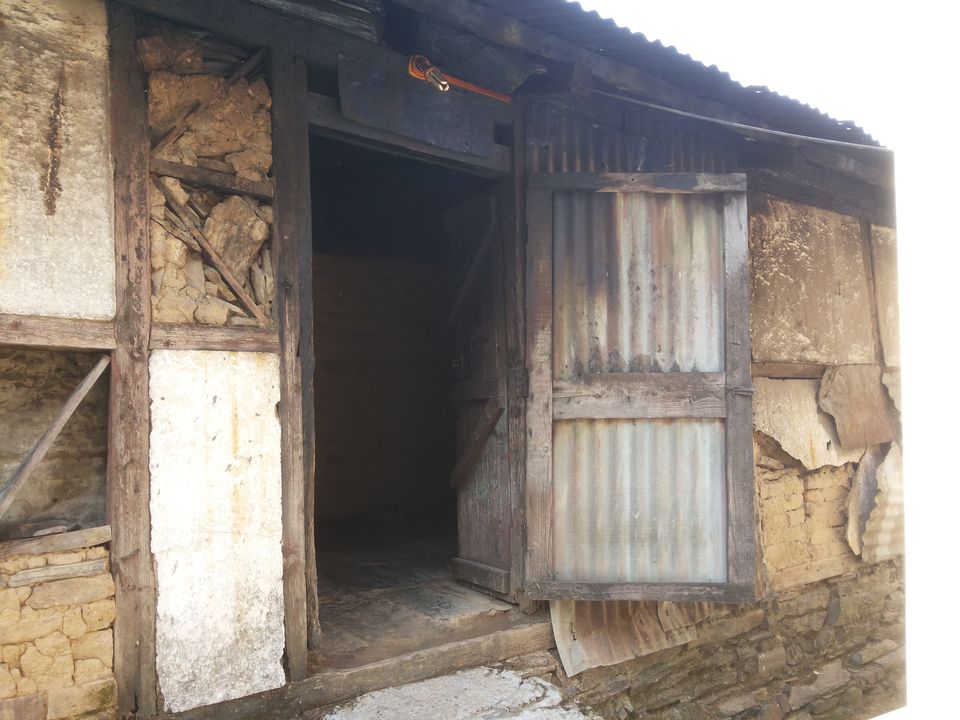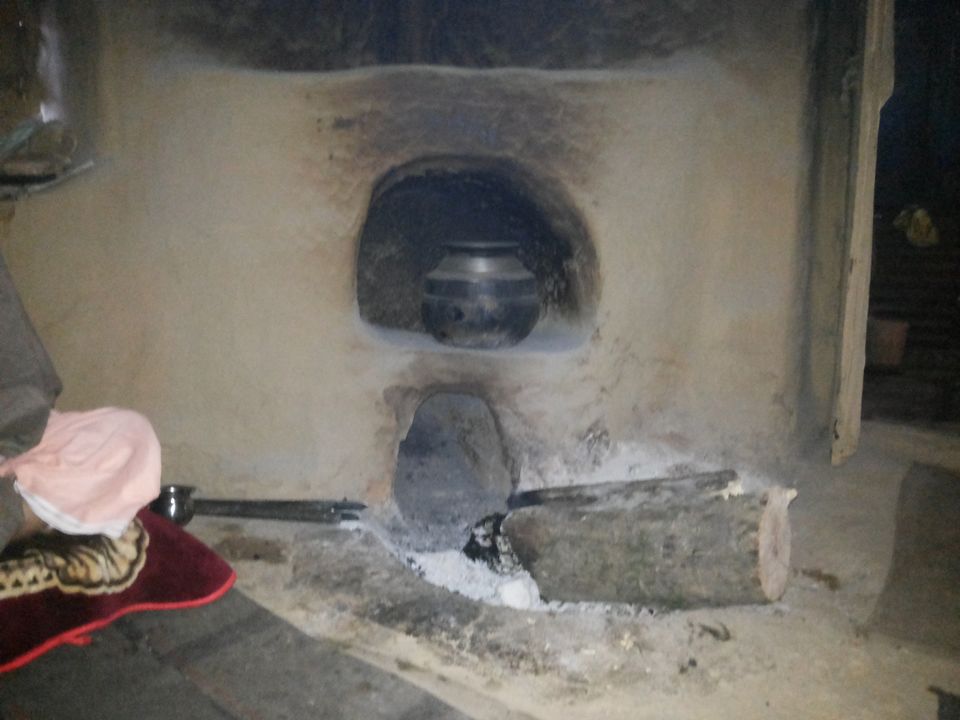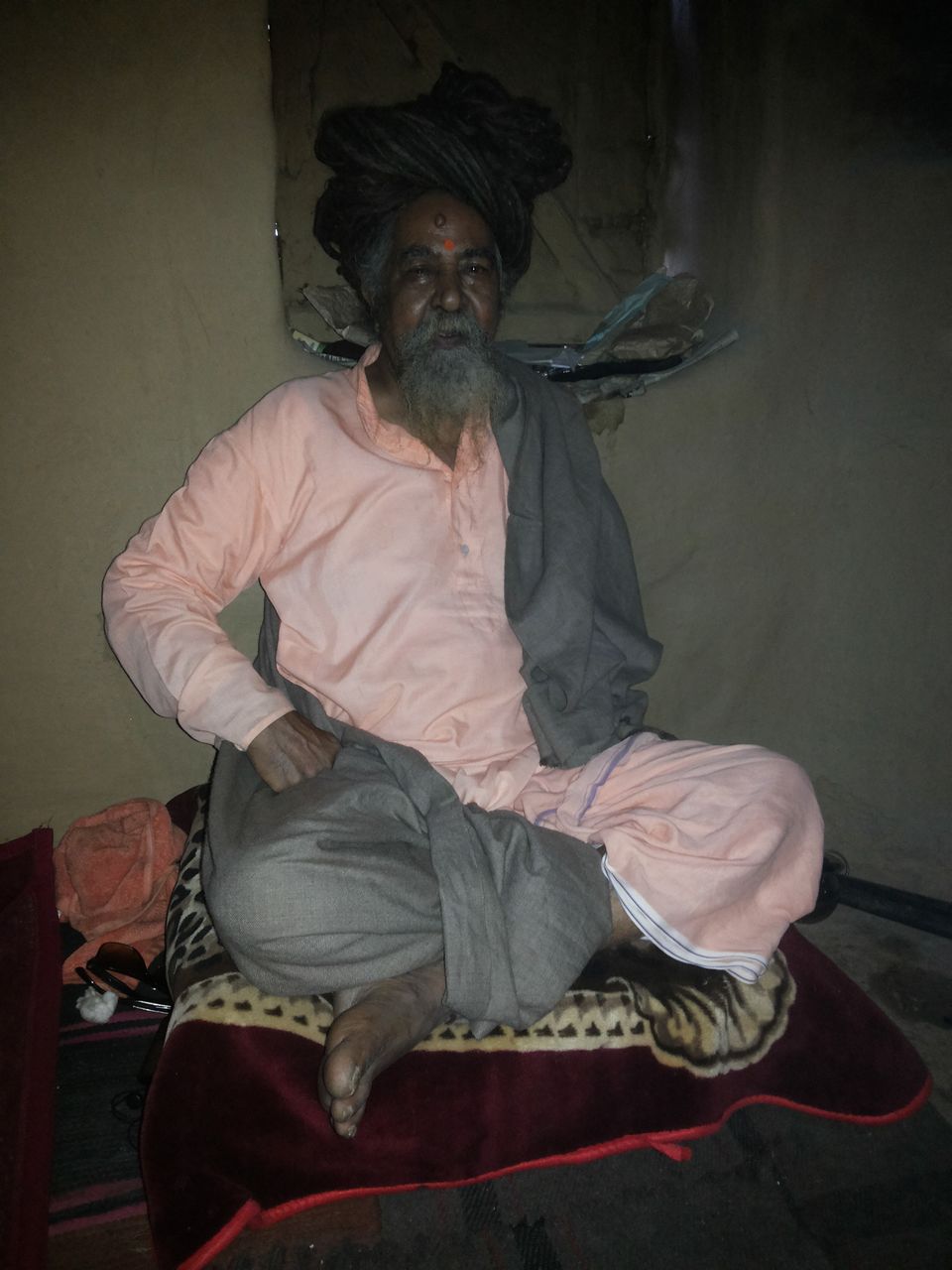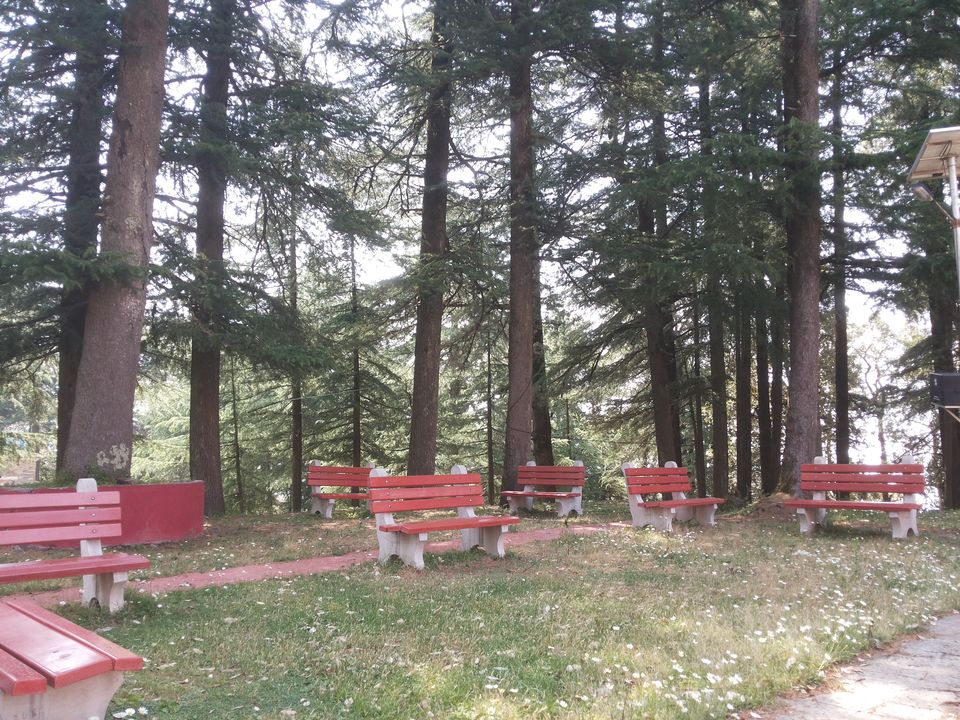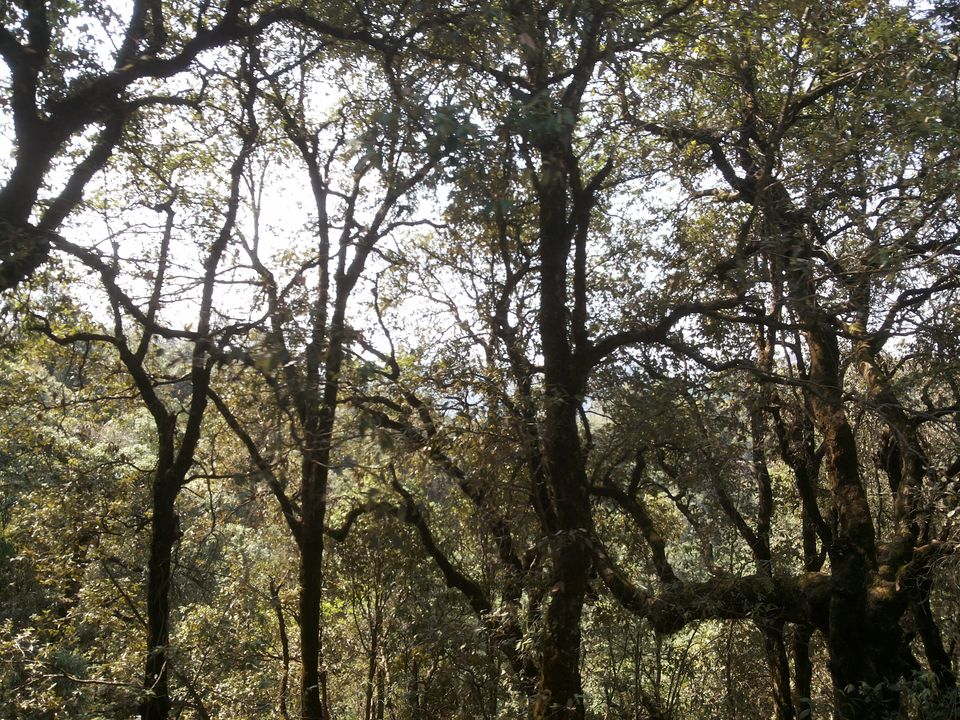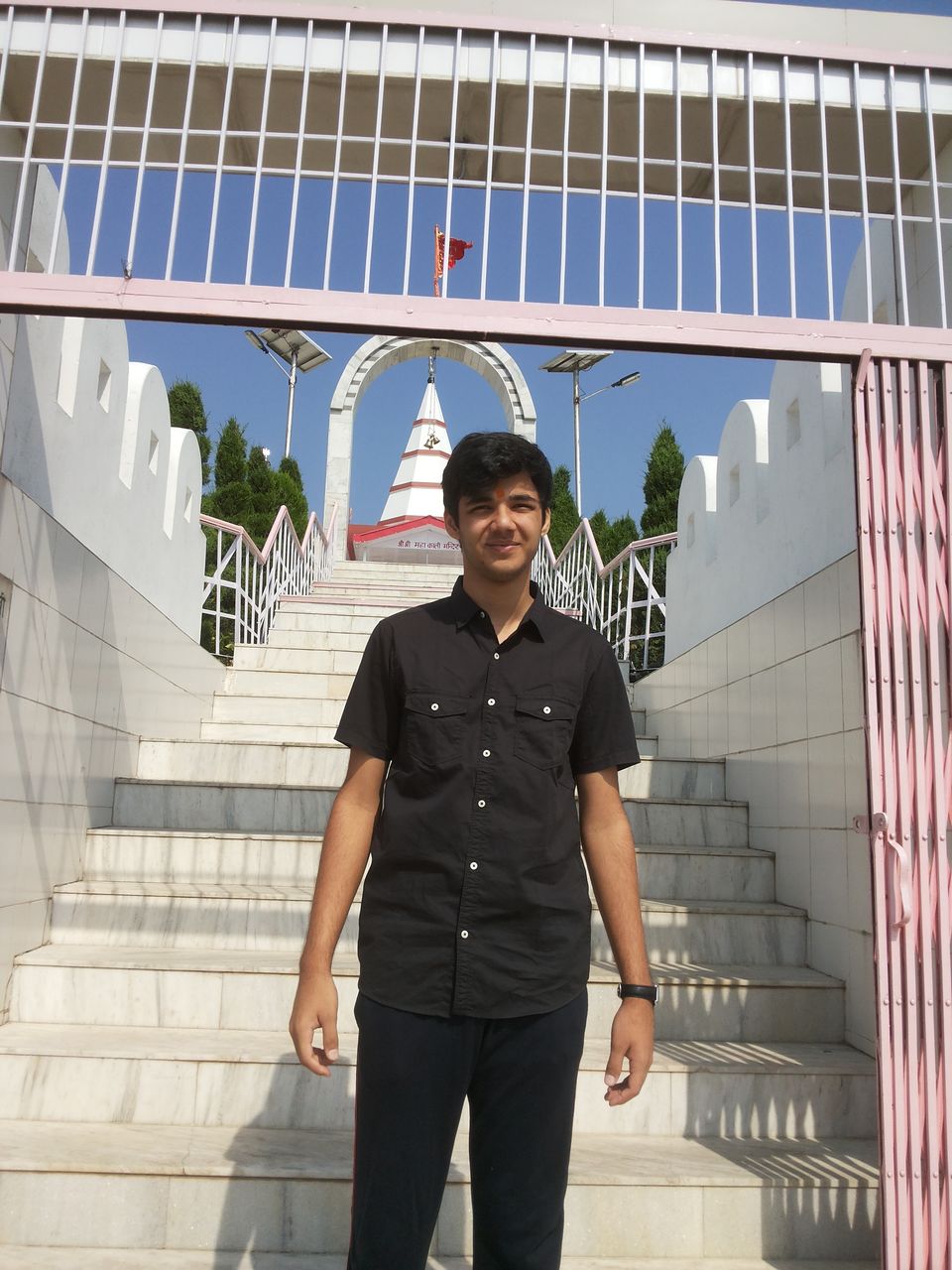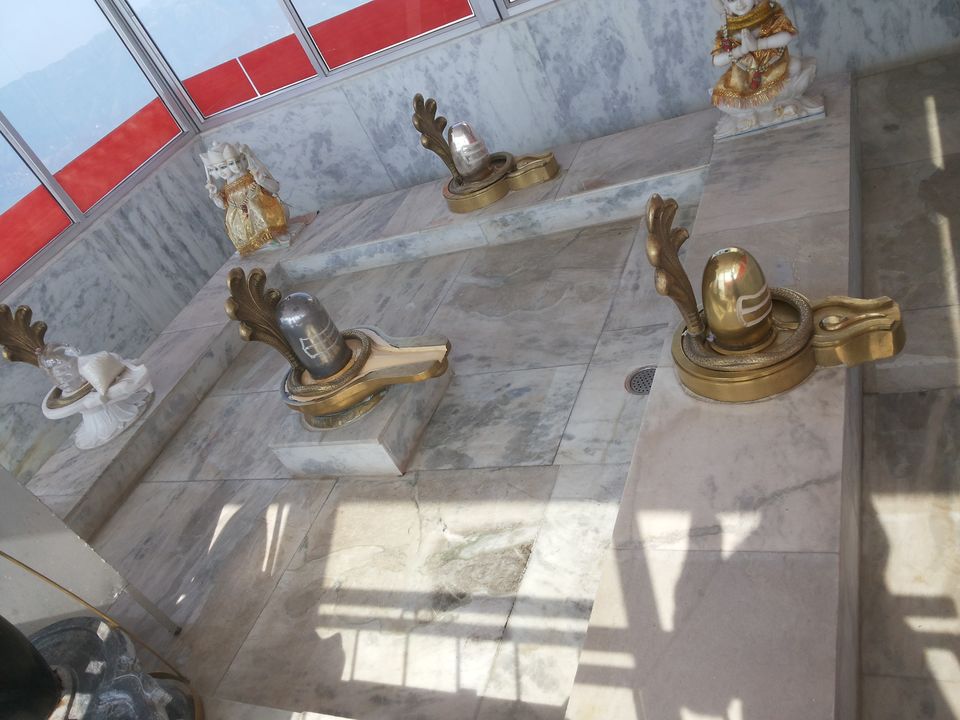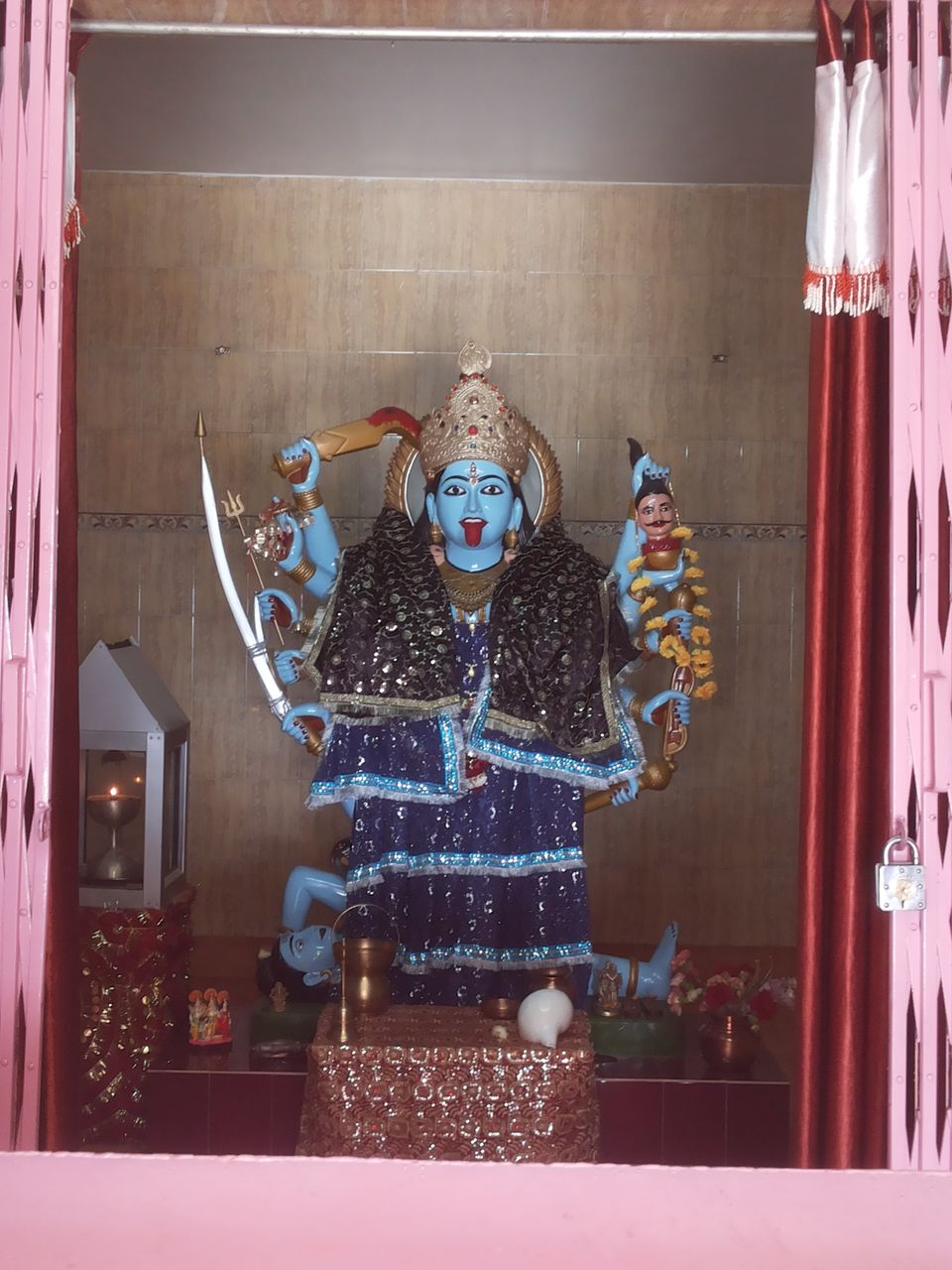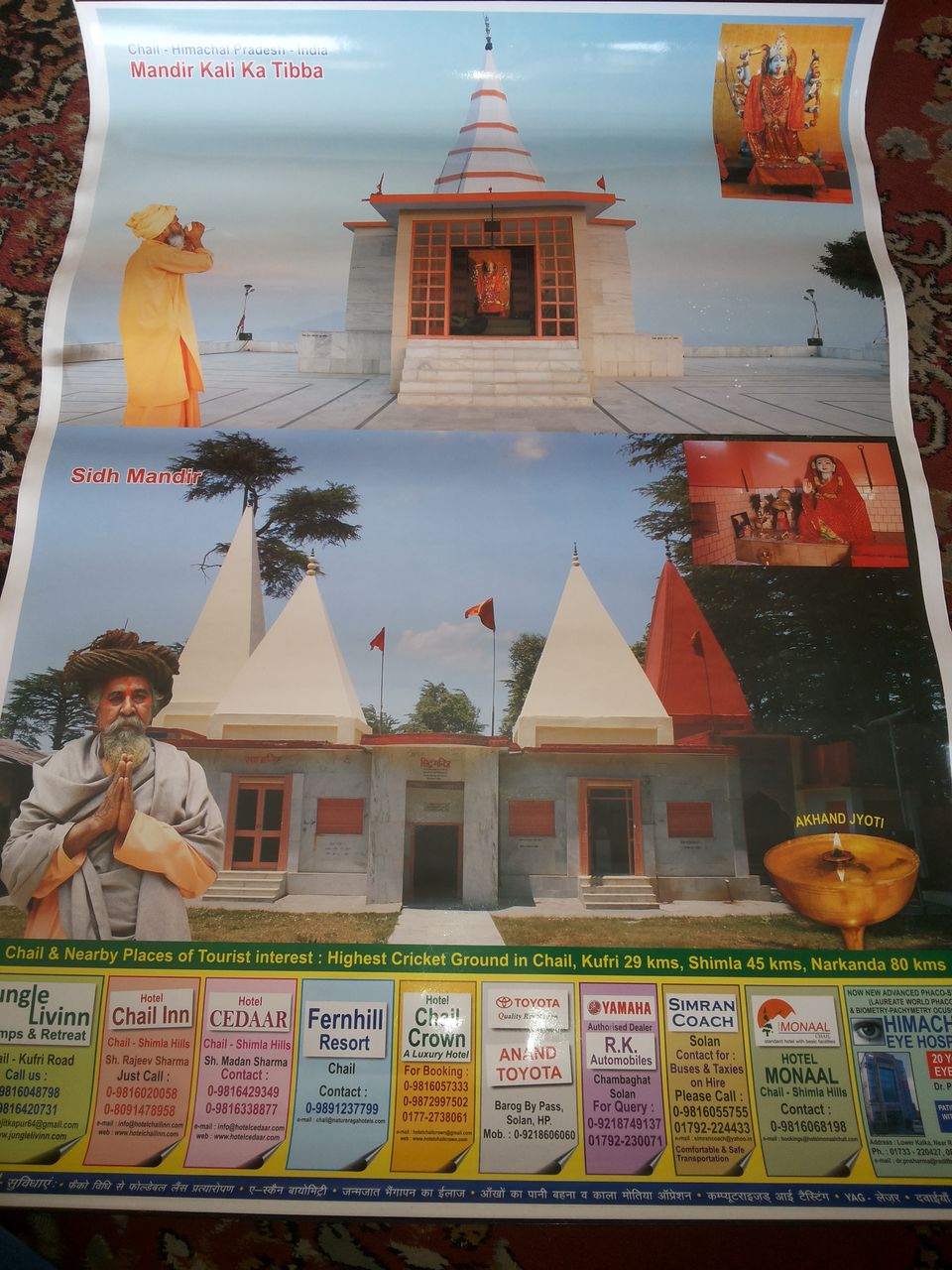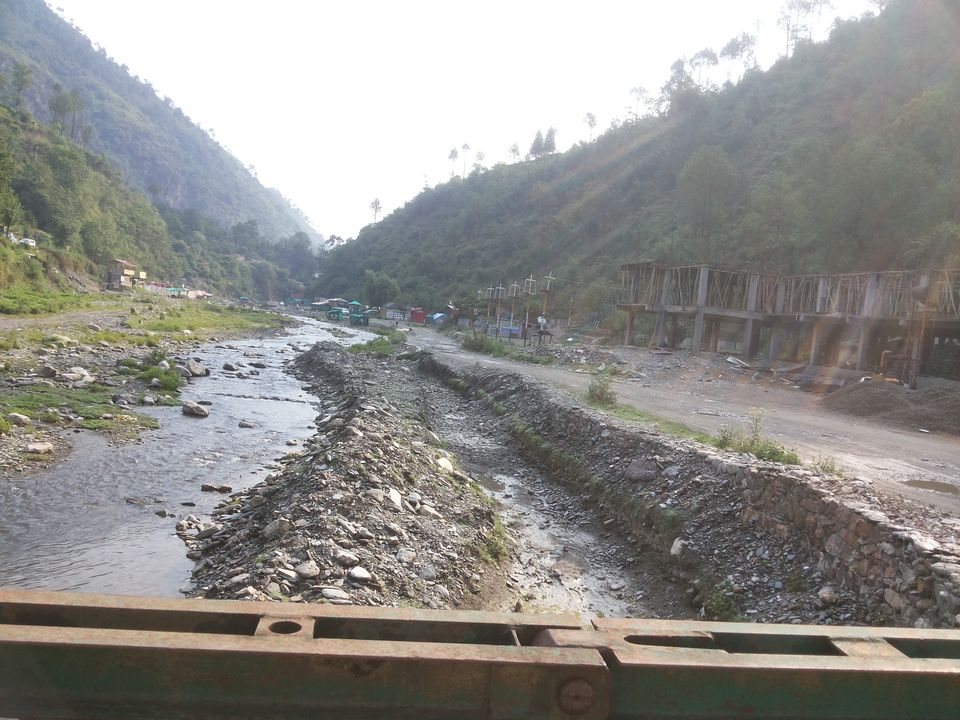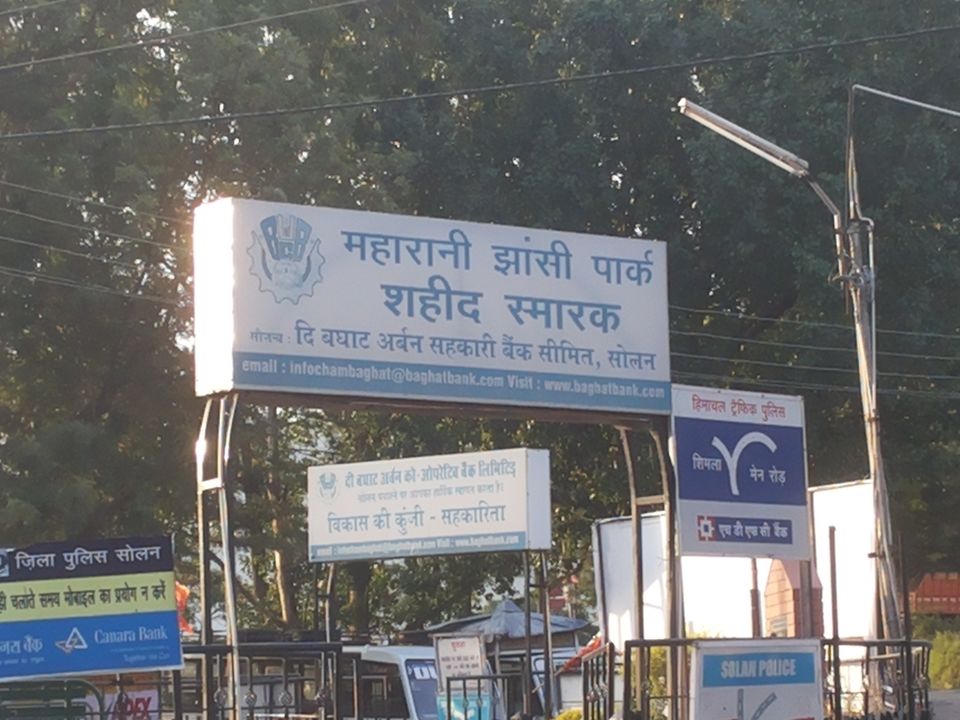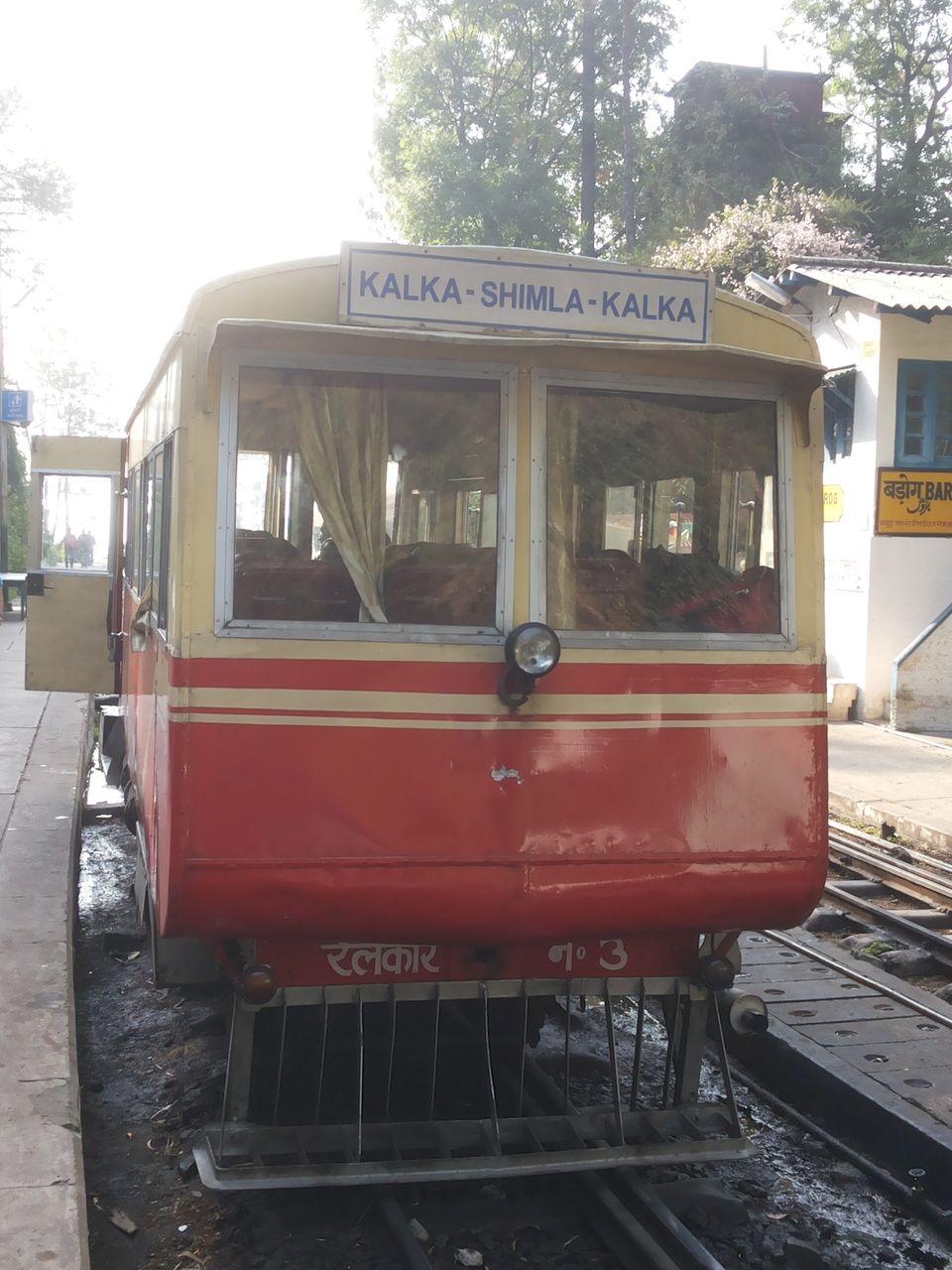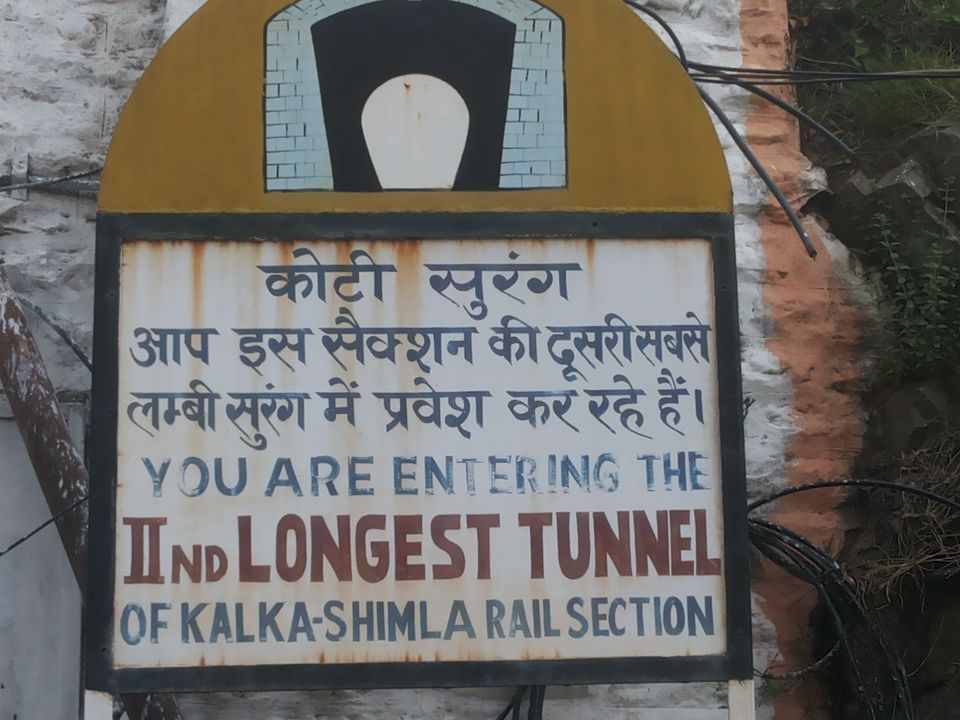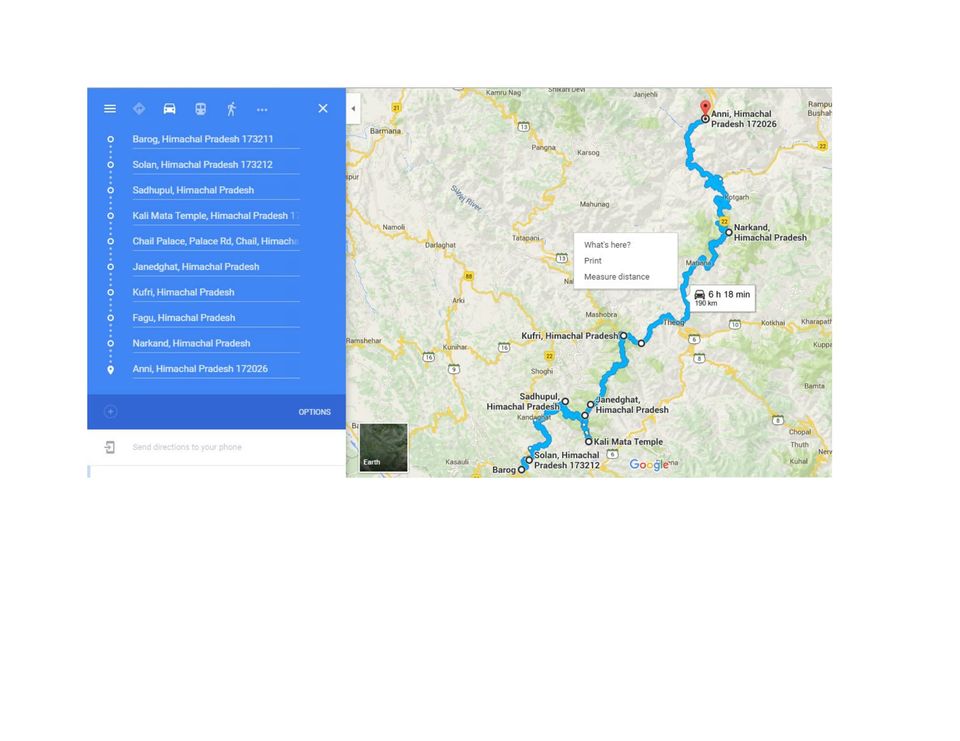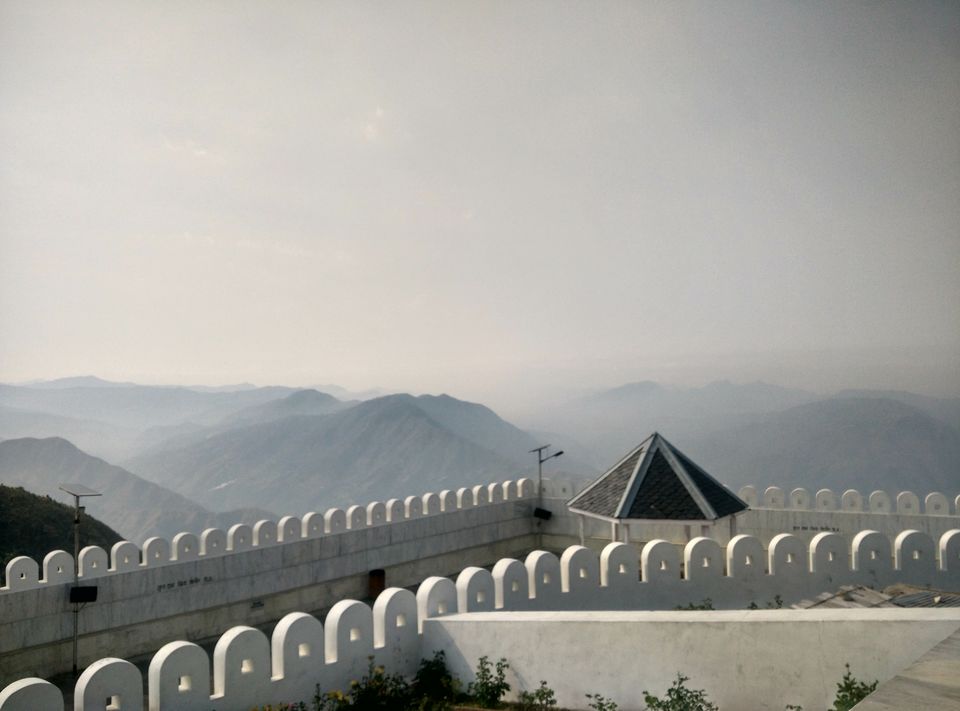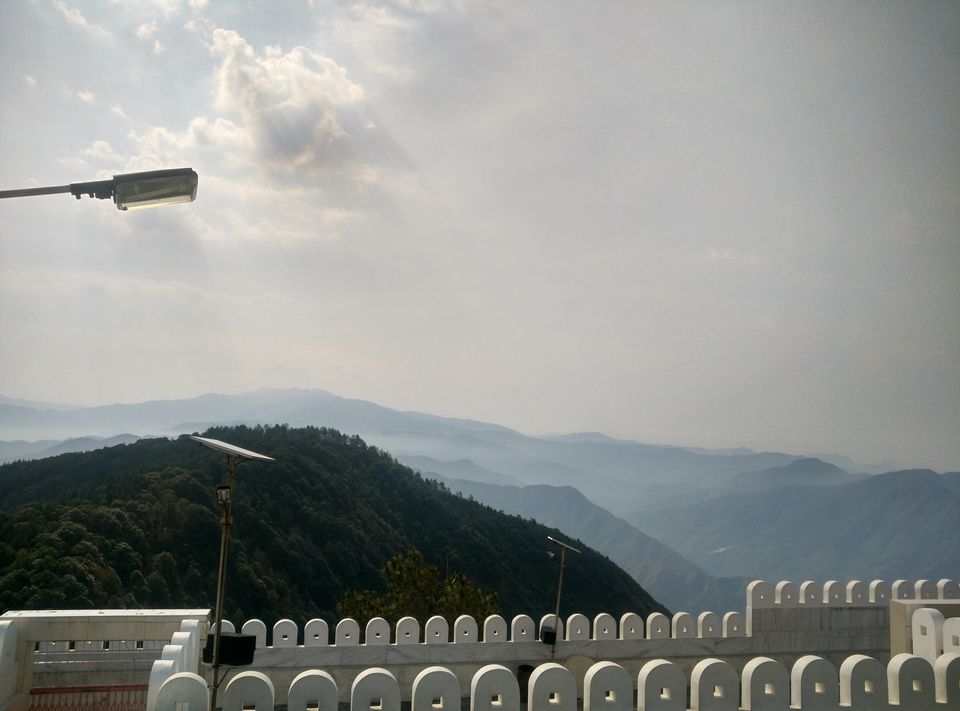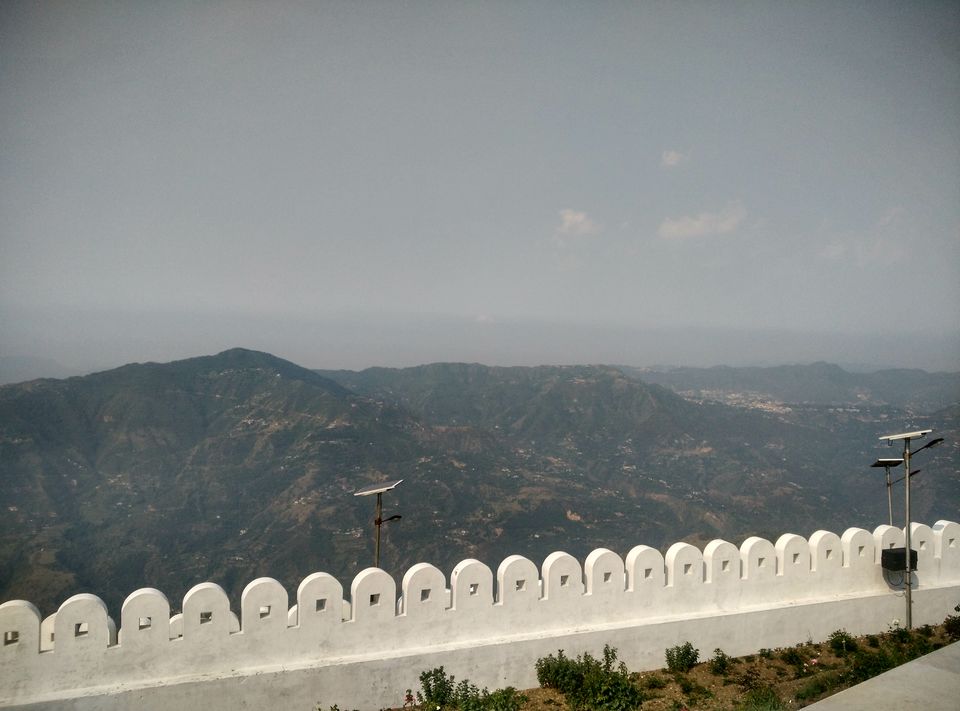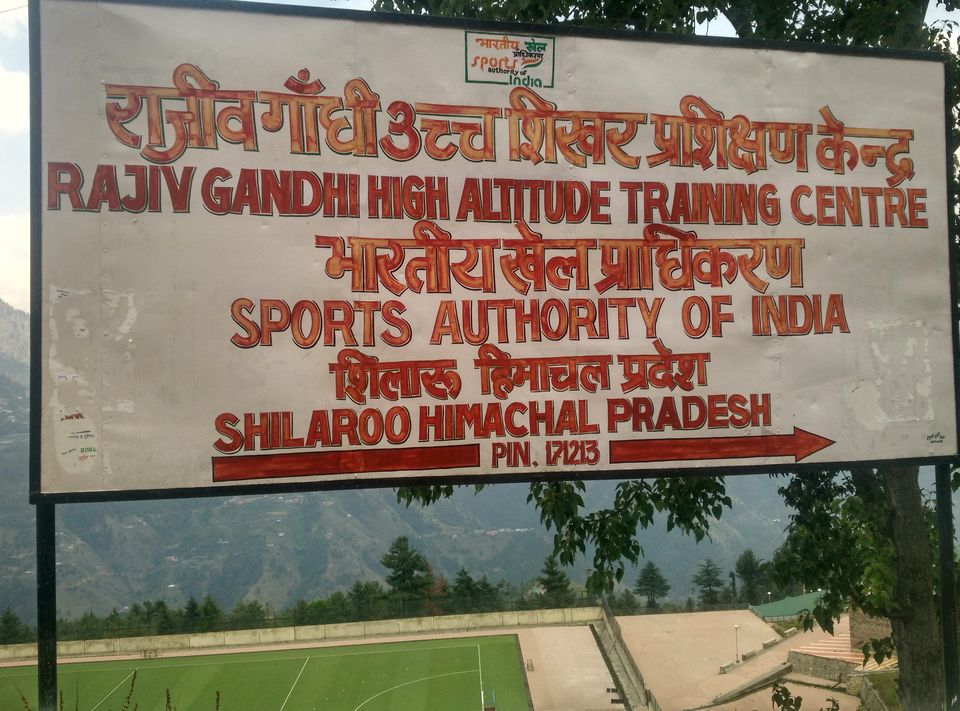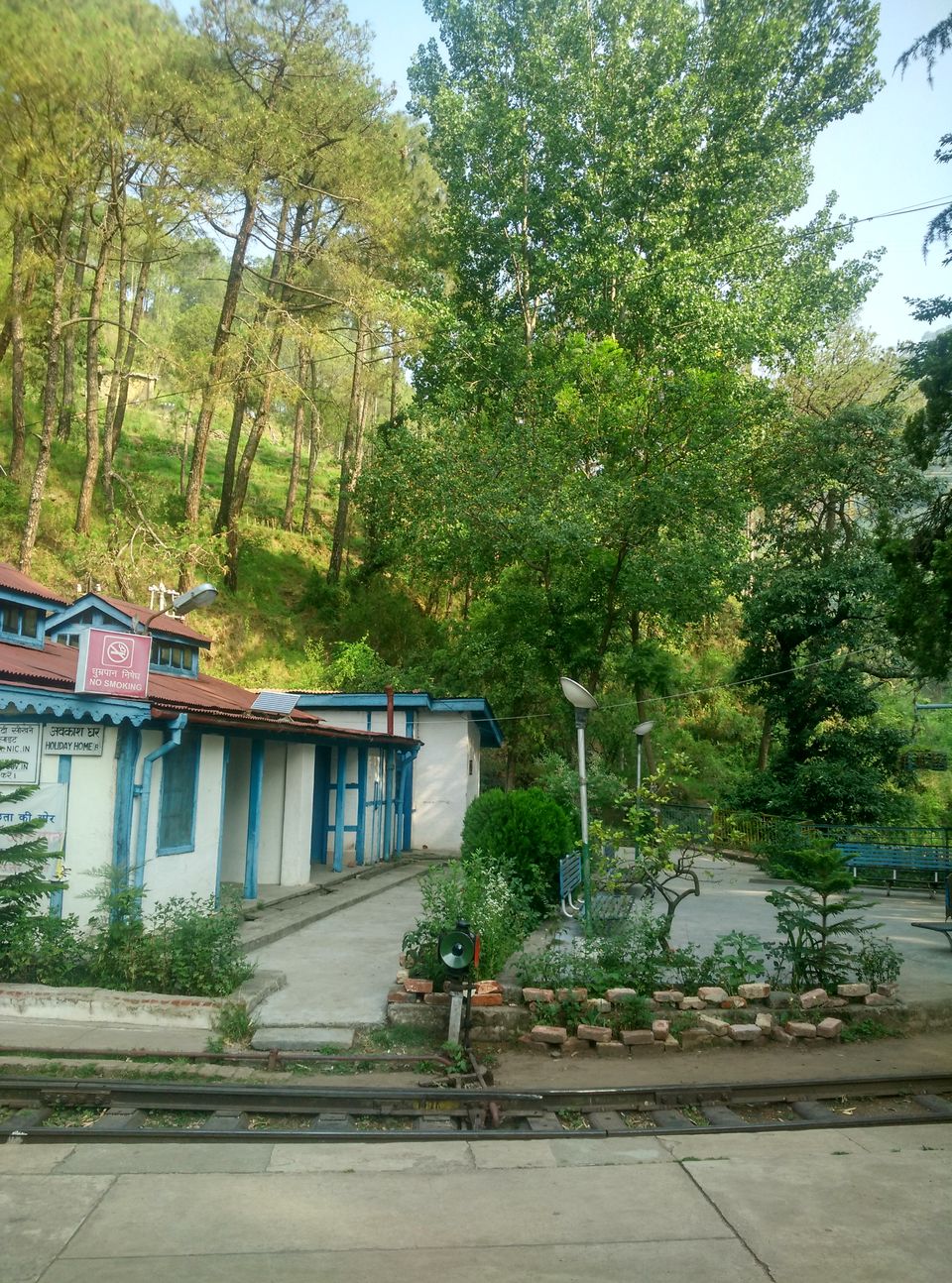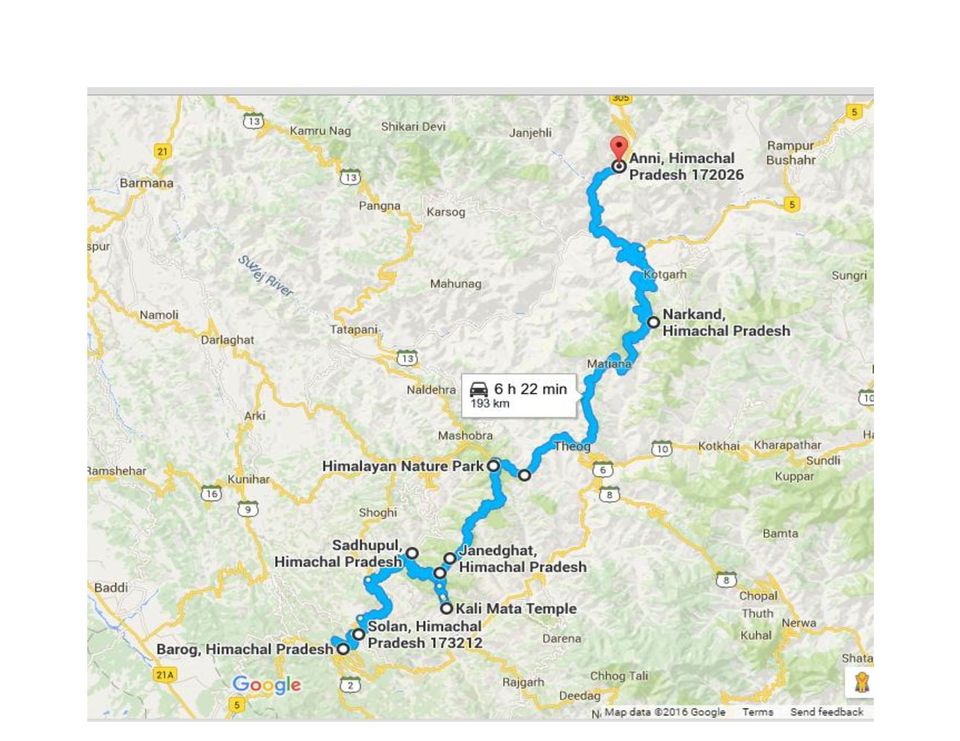 In the past, whenever we had plan to visit the interior of Shimla /Kullu district, we crossed through the busy & congested Shimla roads. There are two treks in Shimla:one from ridge to Jakhu temple & another from Scandel point to Advance studies institute, wherein, one can witness & feel the true nature of Shimla. Having trekked on both these routes, we decided to skip Shimla this time & detour it.
We started our journey from Delhi to Kalka by Kalka mail on BG Track & further from Kalka to Solan on NG track by "Rail motor car" (best mode of transport to explore the route uphill from Kalka). In case you have not travelled by this train in past,it is definitely worth a ride not only for first timer but also for regular visitor like me.
This car has sitting capacity of 14 passengers & by the time the car reaches its first stop Barog, a great ambience gets built inside the rail motor car. On our way to Barog, we went past Koti (second longest tunnel of the route), Jabli (famous for fruit processing unit, its fasctory outlet & Ishar sweets shop(my favourite shop for paneer pakore & milk cake).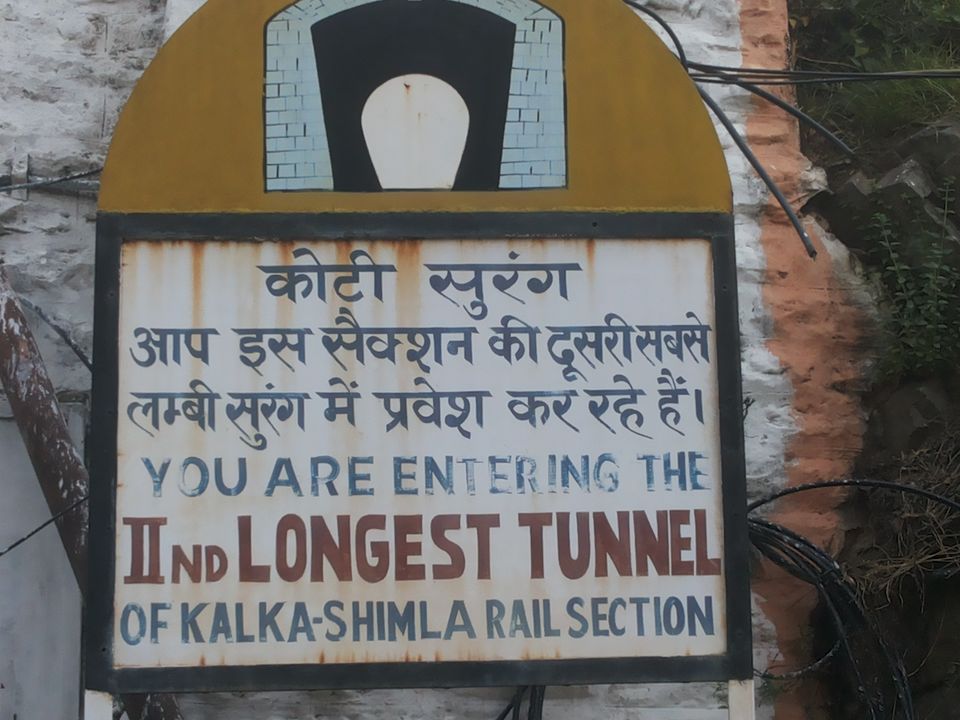 First stoppage at Barog (longest tunnel of the route-1163 m) which is a nice cozy place with greenery all around and where railways provide room for stay at nominal charges which should be booked in advance during summer vacations.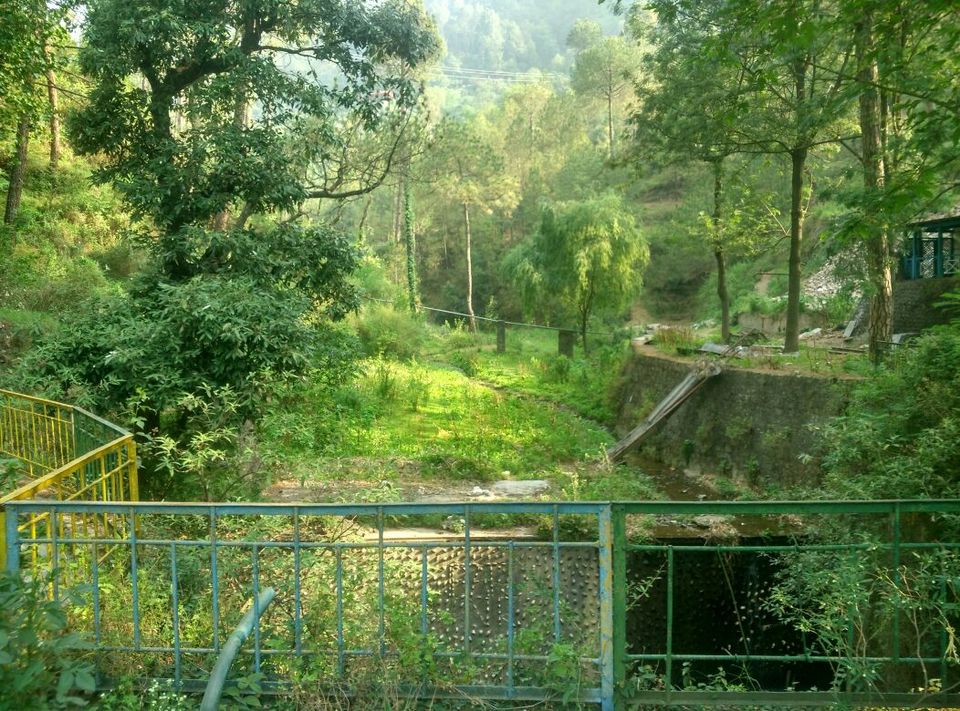 We then headed towards Solan & decided to explore Solan.Followings were on our list, however we could covere only a couple of these during this shotrt visit.
Heritage park- half an hour drive from Solan
Eco park
Pinewood Barog, Himachal tourism
Jatoli temple – 2-3 km on Rajgarh road
Karol ka tibba for trekkers- 2-3 hour trek from Chamba ghat depending upon your speed & comfort level.
A stall on Mall road Solan on cloudy evening was a treat.
Second day, we moved towards Kandaghat on NH-22 (12km from solan), on the way we came across road signage indicating Chail-3 km.We decided then & there to explore Chail during the day & asked our taxi driver to move towards Sadhupul & chail instead of Shimla,which later proved to be our wisest decision of the trip. From Kandaghat road descended to a quite & open place called Sadhupul where nature has lot to offer you beside a small bridge.
Having enjoyed there, we ascended to Chail through beautiful curvy roads, nice hotels, cottages enroute. Cool breeze embraced us on the way and our long wait for it ended. As we were about to enter Chail, our driver strongly recommended us to visit "Kali ka Tibba" (though we had planned to visit chail palace directly), so instead of turning left we moved towards right & after about 5km drive through jungle predominantly covered with tree called " morru" in local language, we reached the charismatic tibba ( You would love to trek on this route right from Sadhupul).
On reaching the top, we realized what we were going to miss had we not followed driver's advice. The complex consists of central Kali Mata murti, on left side 7-8 different varieties of shiv lingas & on right Hanuman statue, beside nice lawns, 3 rooms for sevaks etc.
The view all around the tibba is breath taking and it is clean,neat & well maintained (no flowerwala, prasad vala)that was way beyond our expectations. The panoramic view made us feel to live there forever. There are few rooms, wherein one can stay, of course with the permission of the Mahant & those who spent night there told us that they had a great time on the tibba.
We remained there for about 2-3 hours. You have to be on this tibba to feel it in person because such feelings cannot be expressed in words.
We interacted with the pujari/sadhu of the temple & were amazed to know that the initiative to built this temple was taken by a visionary sadhu named "Mahant Shambhu Bharti, who built this temple with the assistance of locals. He has built another temple prior to this on the opposite hill near Chail cricket stadium. Sadhu of Kali tibba told us that Mahant does not stay in either of these modernly built temples but in a traditional "old wooden hut " in small 4x6 ft room. We decided to meet the Mahant & travelled all along to another peak on opposite hill which was about 7 km from kalli tibba. We first saw the Sidh temple & then met Mahant. Meeting the charismatic Mahant was a life time experience, he resides in an old hut may be of the 19th century. We found him very calm, composed & alert. He preached us some practical life issues & we were touched by his energy, simplicity & wisdom. Salute to Mahant for his devotion & concern for humanity. In case you plan to visit Chail, do not forget to meet him.
Later on we visited the well-known Chail palace, which has an amazing lush green lawn, Maharaja & Maharani suits. This palace was built in 1891,when Maharaja of Patiala Bhupinder Singh incurred the rage of Lord Kitchener & his restricted entry in the Indian summer capital, Shimla , incensed the Maharaja and he vowed to build a new summer retreat for himself. So he rebuilt the place (Chail) as per his requirements.
I would recommend you to spend a night at Chail palace whose booking can be done through Himachal tourism web site.
Next day, our driver informed us about famous (village) dhaba called "Sharma Vaishnava bhojnalya".about 2 km from palace towards Kufri (our next planned destination). This small restaurant is run by an old couple & their son (who left pizza hut boy job in Chandigarh & is assisting his parents).The famous Vaishno thali is their speciality with 4 to 5 vegies and soft roti served with love is what you pay for but the icing on the cake is jiggery and roti combo.
It was a "feel like home" experience. Many many thanks to Sharma uncle & aunty for their love & for their son for his devotion to his parents & profession. This dhaba has been visited by Kapildev & many others which we came to know after we saw comments of visitors on a framed wall hanging. Since now they had stopped maintaining a diary for visitor's response. We gave them a new diary with our comments & asked them to continue the visitor diary; so do not forget to register your comments after home food. This eating joint has been covered very nicely by Rocky & Mayur of NDTV in their show "Highway on my plate", which is available on youtube. We relished the food here & it was a nice treat.
Great food in the hills.
The explorer in me kept on discovering the new arena and in this process, we came to know through Sharma uncle & our driver that on the way to Kufri about 2 km from this dhaba, there is a Shiv temple being built by one person all alone for past 34 years (just imagine, we cannot even focus on one issue for a month & he is on his mission for past 34 years like Mountain Man-recall movie Manjhi ). He has named the complex as "STONE KUMBH" .I have uploaded some of his creations here for your appreciation. This site is still under construction by him with his own money, hard work & dedication. Concrete road is there right upto his den, about 600m from Chail Kufri road and is a bit steep. It Must be visited & it should be on your list.
Further on our way, we passed through Shilon resort, cedar trees and the pleasant weather kept our spirits high. Then we reached "Kufri nature park" which has a unique feature that trees are preserved in the zoo & animals can feel like home even in side zoo. We were fortunate that we could spot a leopard.
As we moved ahead, we came across Chini Bangla, quite crowded in summer, vehicles all over the road, nice place but avoid getting down here in peak season & move forward towards Kufri market. Road from Chini bangla descended to down to Kufri bazaar which lies on NH-22.
The NH-22 we left at kandaghat on previous day in the morning (to avoid Shimla town) was joined back at Kufri with lot of cherished memories for our life time. Kids had a gala time..
We continued our journey forward through scintillating Kufri- Fagu-Narkanda route (missed Hatu peak this time due to huge rush on account of local annual fair). We prefer to visit such places during non-peak hours to fully enjoy the ambience at such places.
Night stay at Narkanda Himachal tourism Hotel is an amazing experience.
From there we descended to Sainj on NH-22 (100 km from Shimla) through Luhri bridge (which bifurcates Shimla & Kullu district) on river Satluj to our next destination Ani, through NH-305 with hills on one side & vibrant Satluj on the another.
By now, you must have realized that at times it is better to avoid well known places & explore little known ones which is precisely the reason for choosing caption of this trip. I hope, I have beeen successful in creating an urge in your traveller/explorer mind to plan a trip /trek on this route soon...
In case you have any queries on this journey/ route, I would love to respond & provide you the maximum input that I can.
Keep exploring & experimenting...