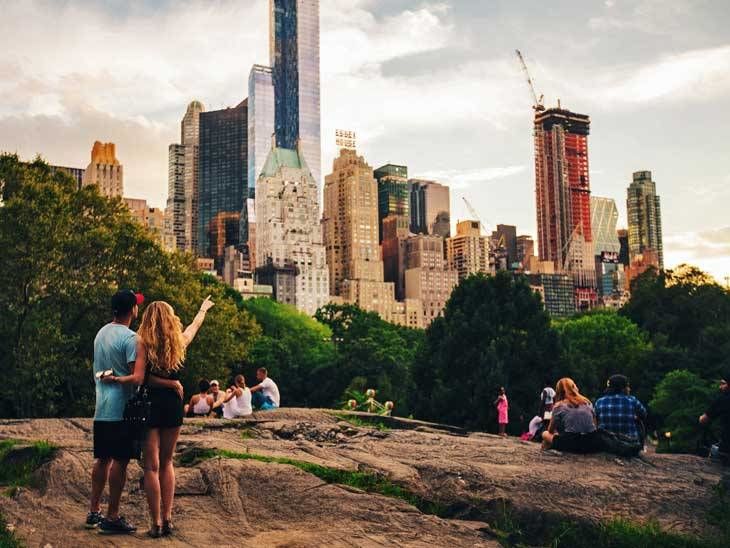 Vacationing in New York is on the bucket lists of many people. It is a once-in-a-lifetime experience, so make the most out of it. From eating in a steakhouse Midtown to having a run at the Central Park, be sure to experience the city not as a one-time visitor, but as a local. Below are some of the best things to do to make your holiday more memorable.
Dine in an Old-School Steakhouse
It might be expensive, but this is where the locals go for an opulent dining experience. Adorned with mahogany tables, high ceilings, and tasteful décor, these places are not only stimulating for the appetite, but also visually-stunning. It is where you can experience prime and fresh meats. Visit this link and discover one of the places to eat steak in the city - https://www.americancutsteakhouse.com/.
Walk Like a New Yorker
New York is a city that is known for its fast-paced lifestyle. To explore its many attractions, Fodor's recommend that you hit the ground walking fast, just like New Yorkers. If you have to snap a photo or look at your phone, be sure to move on the side so as not to disrupt others who always seem to be in a hurry.
Use the Subway
If walking is too much of an activity for you, the subway is to the rescue. Cars are not a big thing in New York. Even the wealthy take the subway to go around. As it is open round-the-clock, it can offer safe and reliable transportation anytime. Download apps like NYC Subway Map to make your life easier.
Look for a Food Truck
Food trucks in the city are known not only for being Instagram-worthy, but also for their delicious and affordable foods. From classic hotdogs to mouthwatering cheesecakes, you will have an endless selection of foods to eat. According to Time Out recommendations, some of the trucks worth checking out include Hard Times Sundaes, The Cinnamon Snail, King of Falafel, Korilla BBQ, and El Rey del Taco.
Explore the Park
The Central Park is known as the city's green lung, providing the perfect respite from the chaos. An early morning walk or jog is one of the best ways to enjoy the scenery and to watch how the locals start their day. You can even go on a romantic picnic. Seattle Times suggests that you look out for Strawberry Fields Memorial, Alice in Wonderland Sculpture, and Jacqueline Kennedy Onassis Reservoir.
Have a Brunch
Brunches are considered an integral part of the New York lifestyle, so you have to experience it at least once. This is the perfect time to enjoy fruit-filled pancakes, eggs Benedict, and bagels with cream cheese, among others. Of course, your meal will not be complete without classic cocktails like mimosa and Bloody Mary.
For a truly local and unforgettable experience when you visit the Big Apple, make sure to include the things mentioned above in your itinerary. Doing these things will make your trip epic!