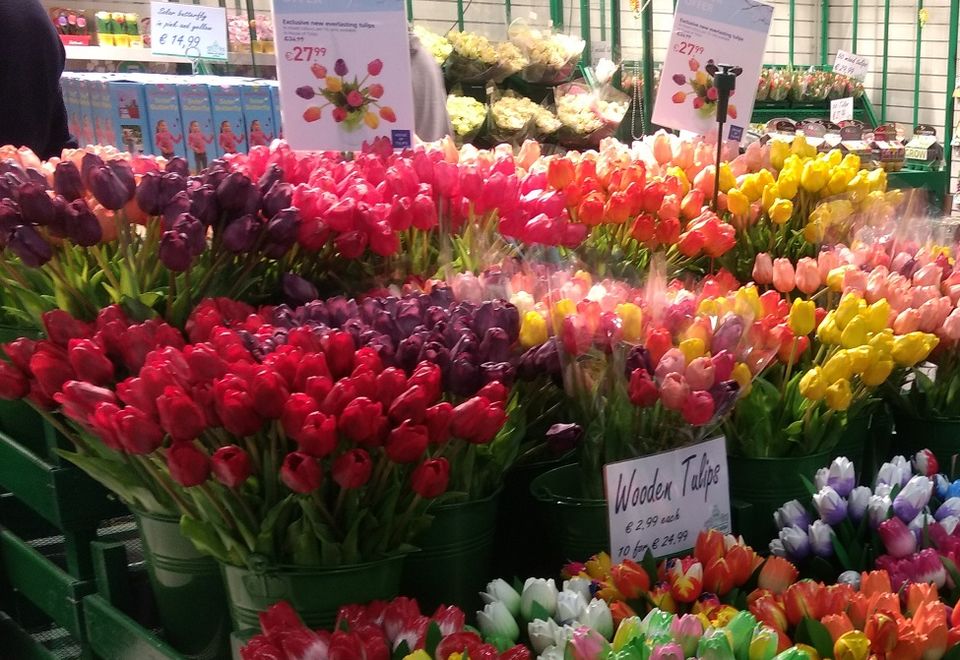 Invariably, the visit to Europe has a 1 stop flight; one has option to choose for Dubai; Istanbul & Amsterdam. We decided to choose Amsterdam for our journey from Delhi to Barcelona. The reason for selecting this city was versatility & magic that this city offer to travelers and explorers.One can plan itinerary on this link https://www.rome2rio.com/s/Amsterdam-Centraal-Station/Anne-Frankhuis/Museumstraat-1-1071-Amsterdam-Netherlands/Lange-Niezel-14-1012-GT-Amsterdam-Netherlands/Stadhouderskade-123-1074-AV-Amsterdam-Netherlands/Equestrian-statue-of-Queen-Wilhelmina/Dam-Square/Dam-20-1012-NP-Amsterdam-Netherlands/Tulip-Amsterdam/Amsterdam-Airport-AMS

1. Anne Frank Museum: It is World renowned and we could feel it when we saw the largest crowd of our stay at Amsterdam here. One has to buy the tickets on line in advance as off line tickets are available for 3.30 PM on wards and there is normally long queue, as you can see in picture; further details about this historical museum you can see at following link. (Min 2hr required to explore) http://www.annefrank.org/.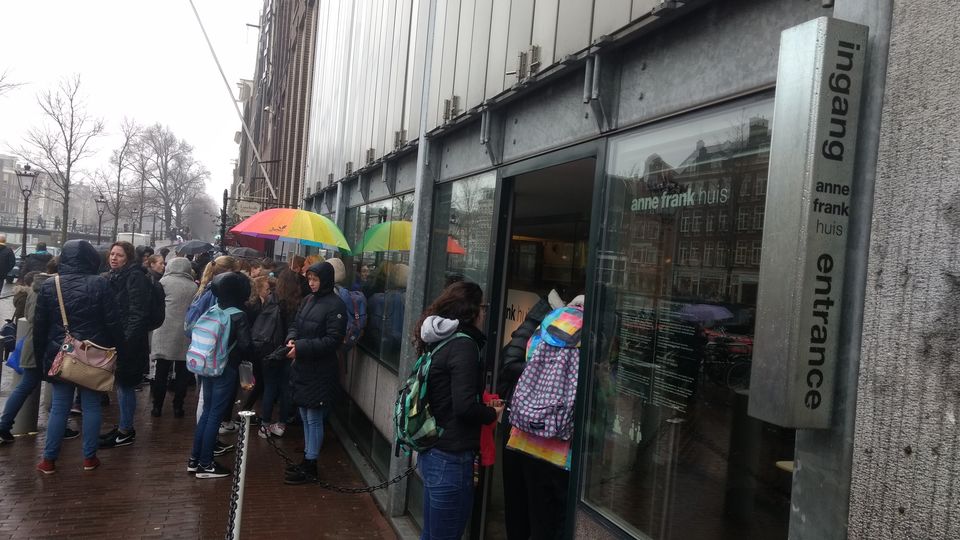 2. Canal Tour: - 2nd best attraction of the tour, we found is the boat tour, which takes you around city through canals, which you can find at every 50 m or so. The person driving the cruise, acts as guide as well as he uses mike to explain the monuments, city culture & history along the route. His stories about boat house, which one can find in abundance on one side of canal on water was simply amazing. The tickets for canal tour can be purchased from a ticket counter very near to Anne Frank Museum, about 18 euro per person.. (About 1 hour) https://www.blueboat.nl/ .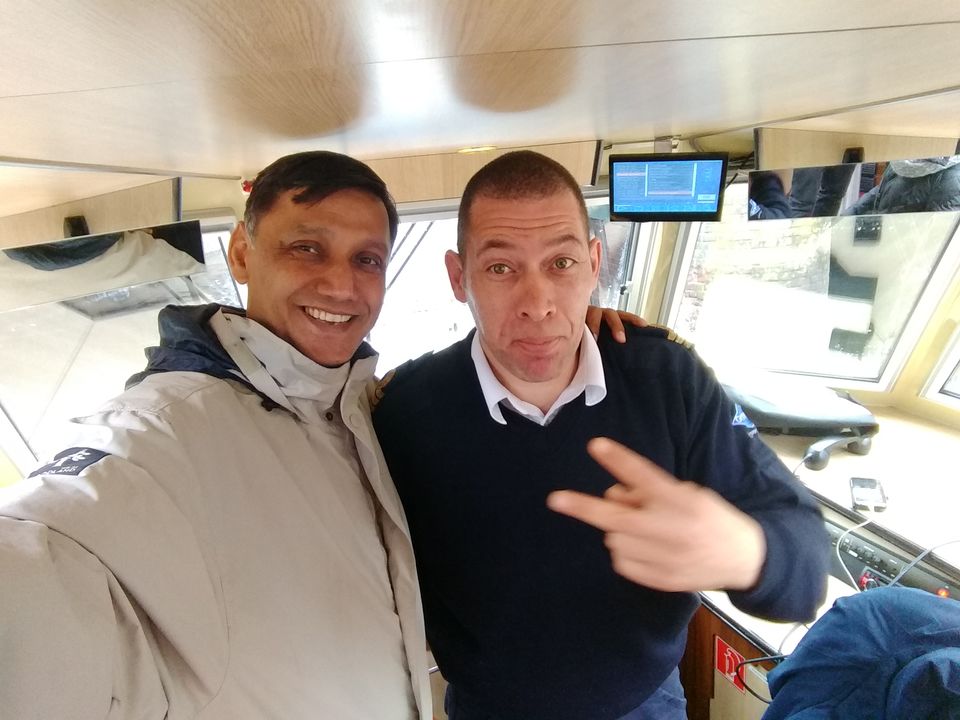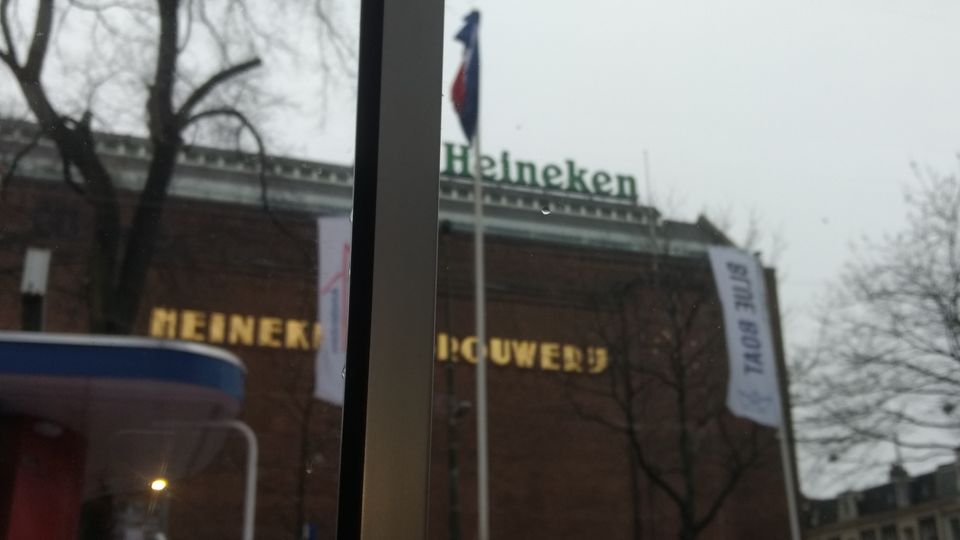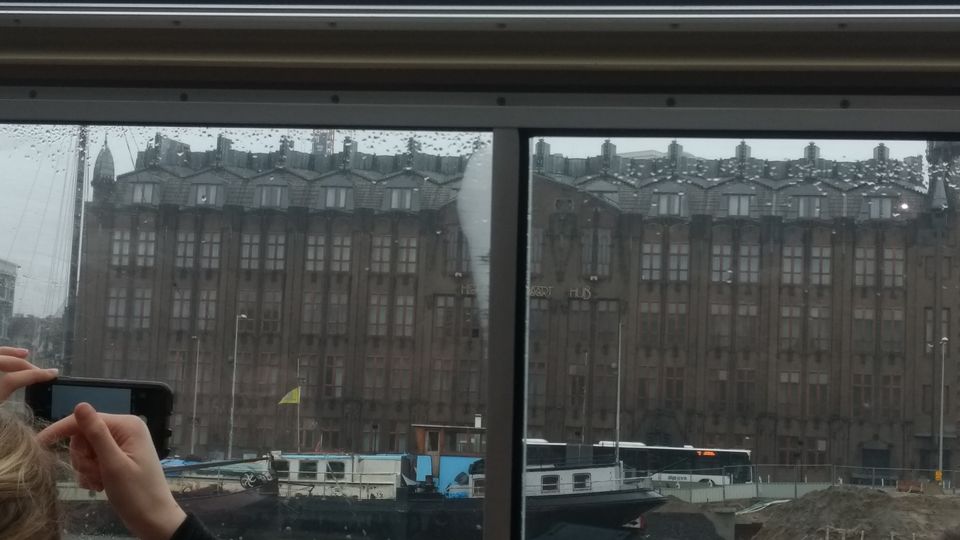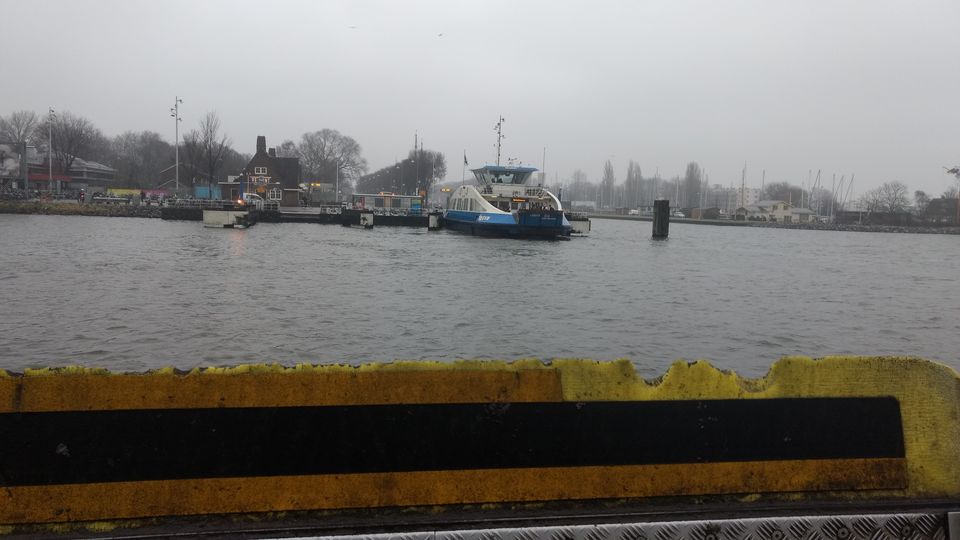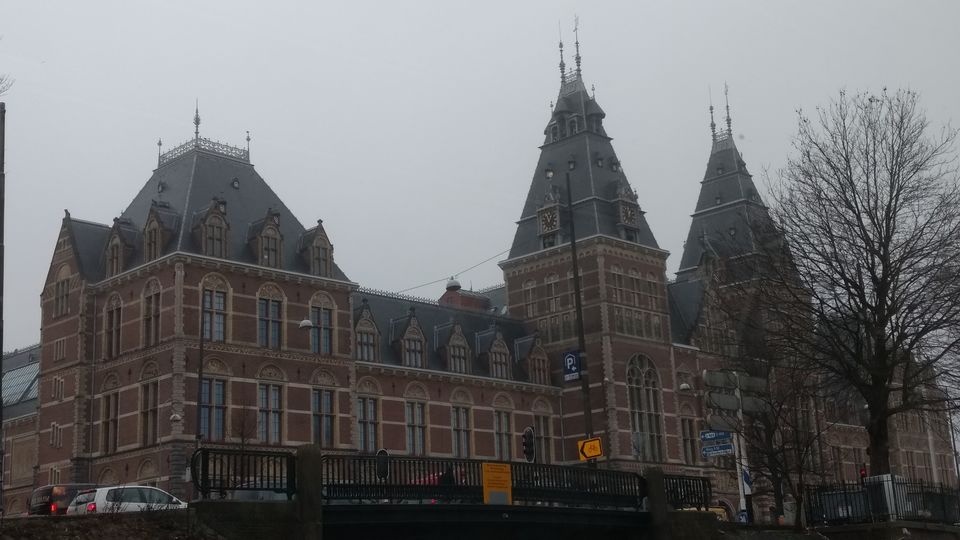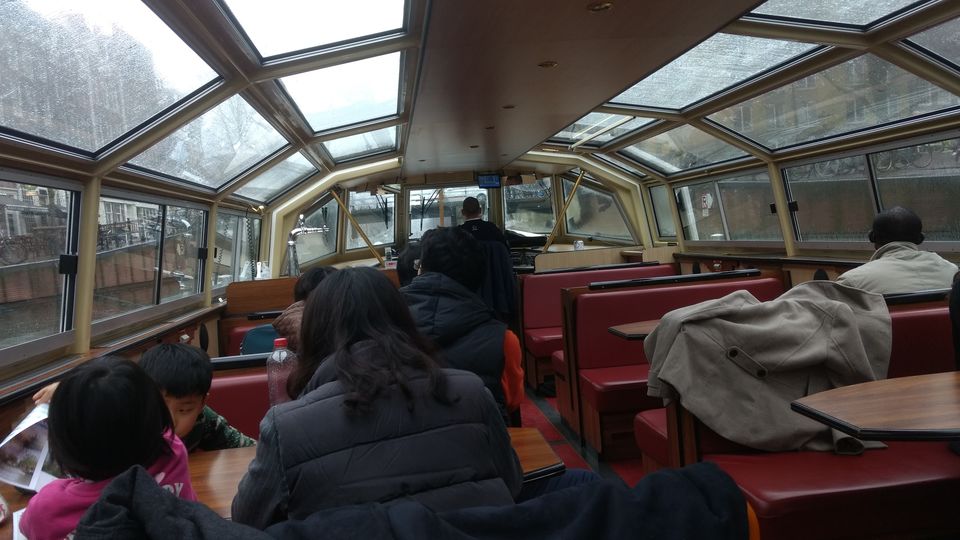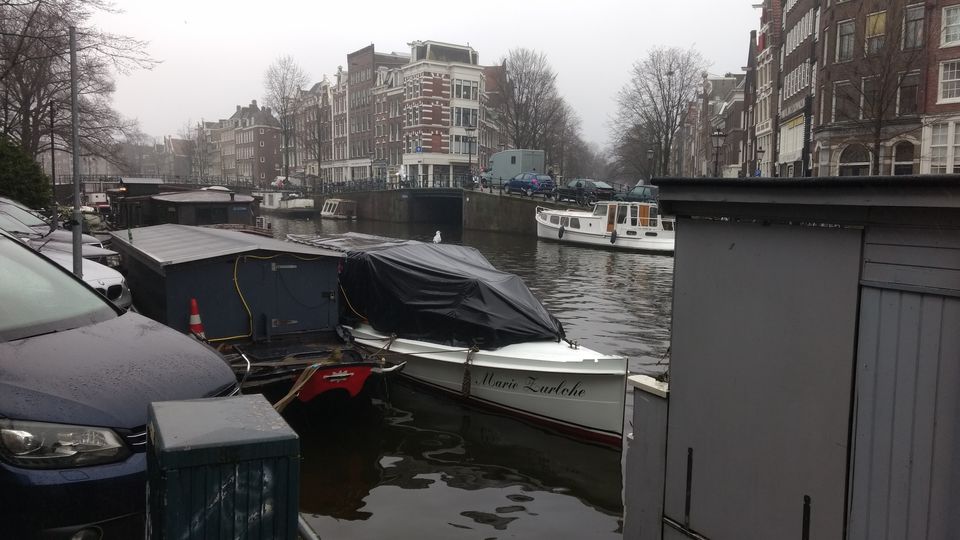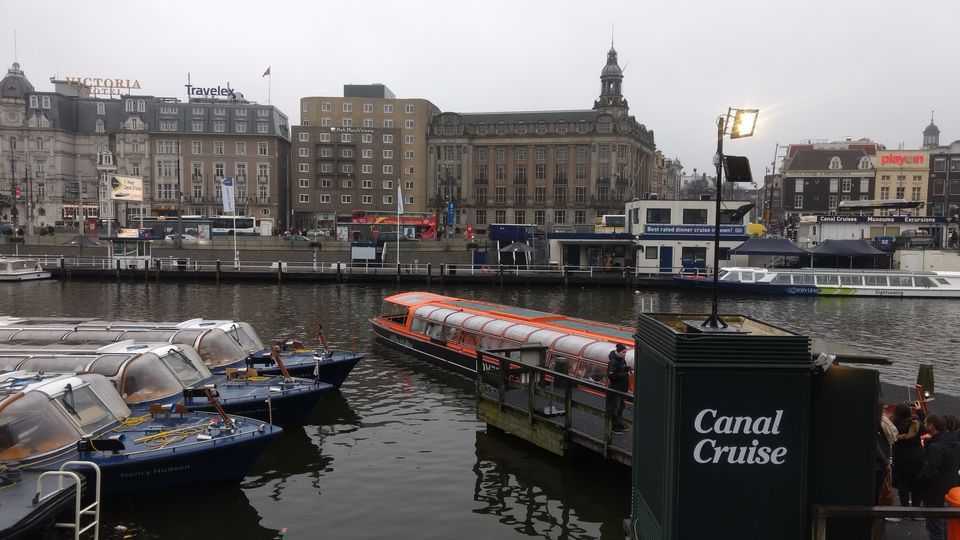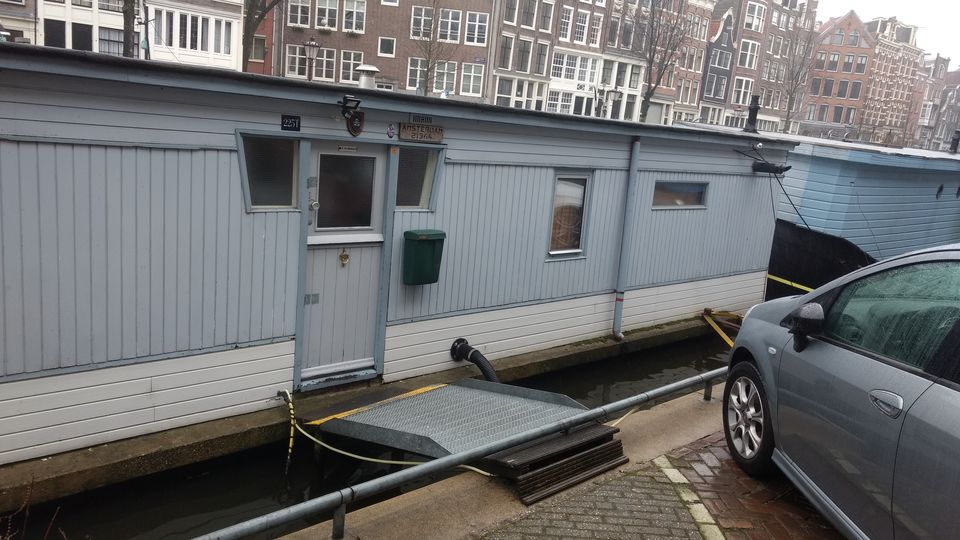 3. Rijks Museum: - From canal tour instead of getting down at the place, where you boarded the boat/ cruise; get down at one stop before. As you move out of the boat, cross the road, you are at Rijks museum, perhaps best of Netherland; entry in free till lobby, restaurant & souvenir gallery and to explore 3 story museum ticket is 22 Eure per person & you need more than 2 ½ hr to explore. Find details about this museum at following link. https://www.rijksmuseum.nl/en.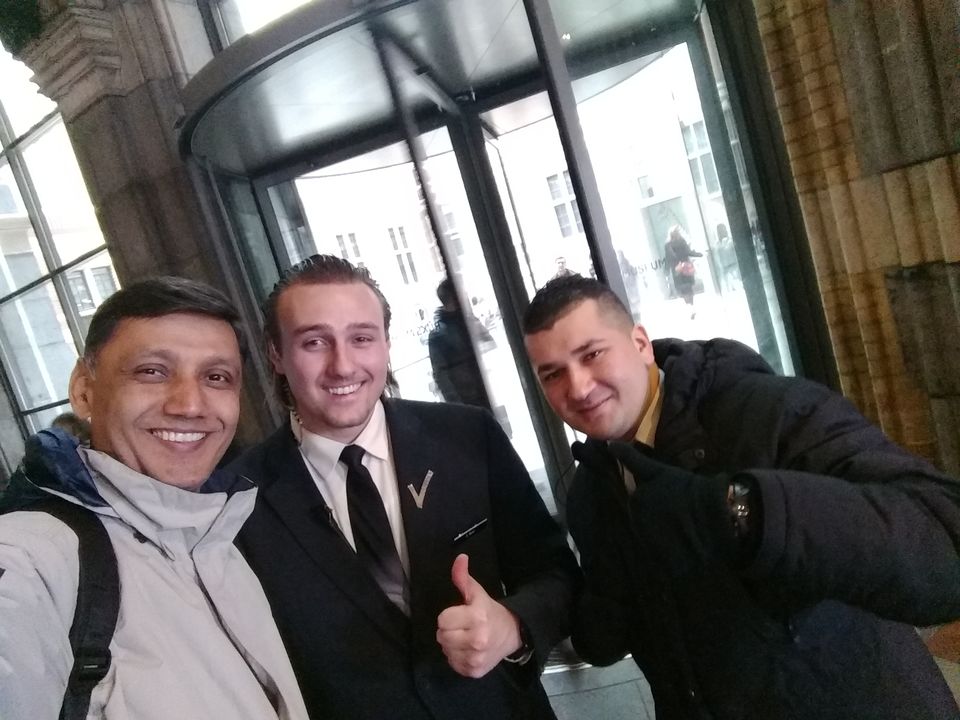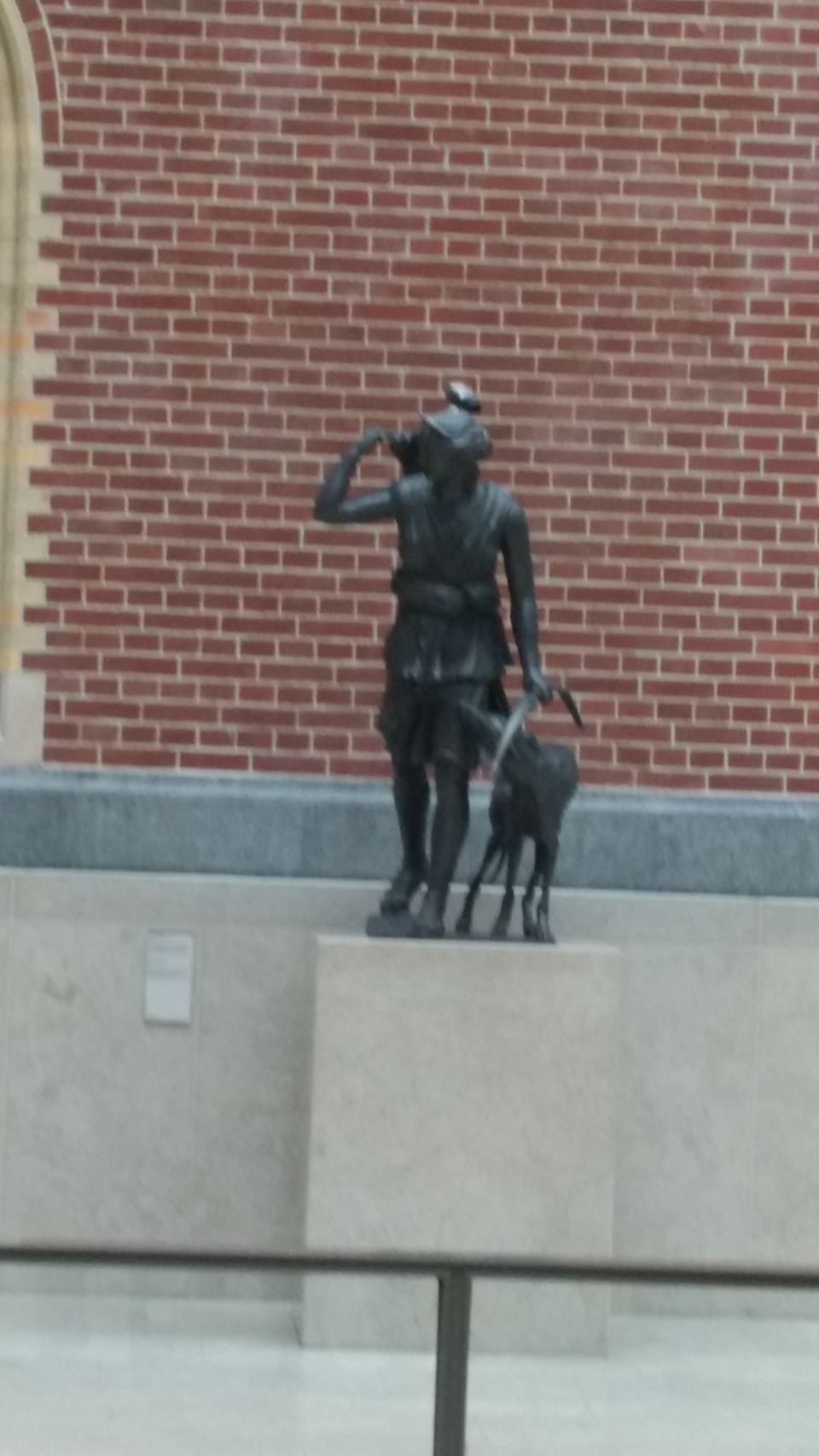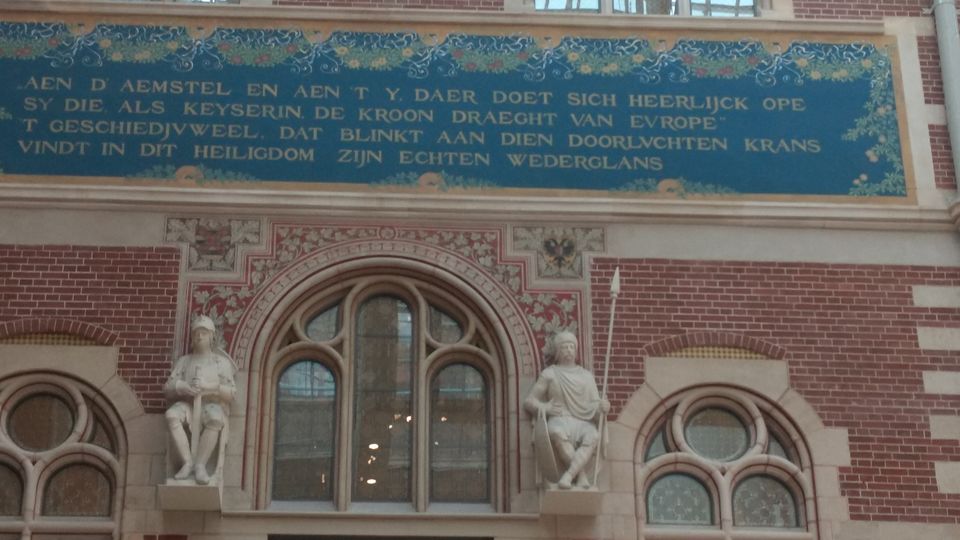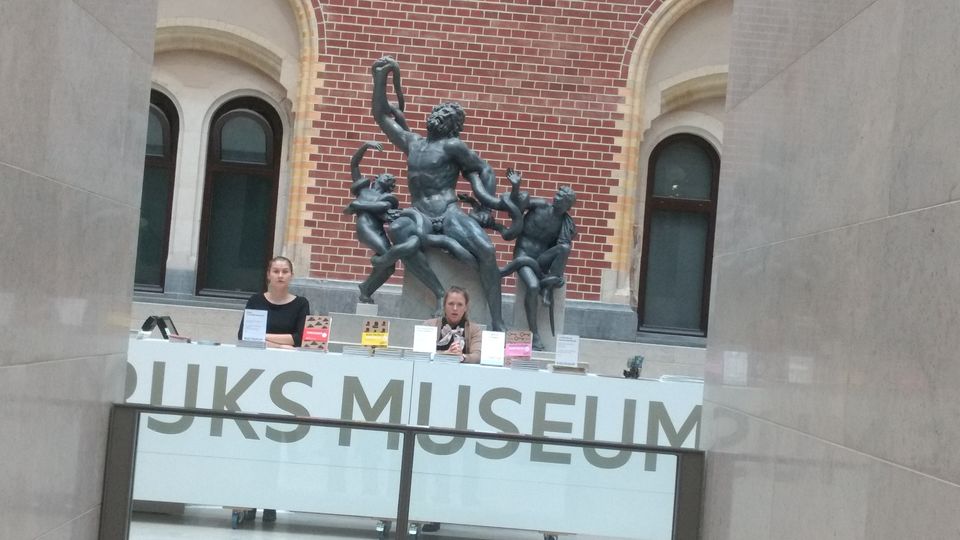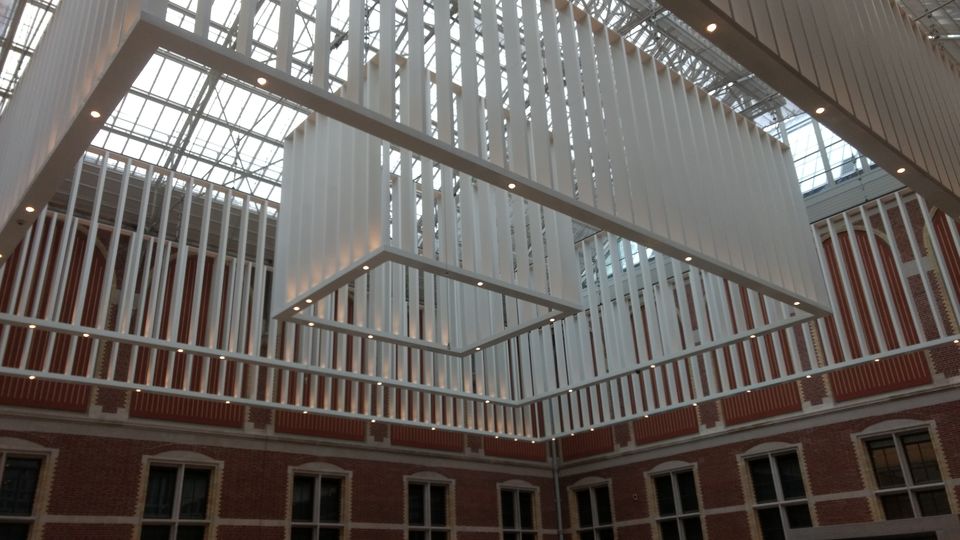 4. "I love Amsterdam" Symbol: - As you come out of Rijks Museum, move towards left and you can see people busy clicking selfies near the landmarks" I Love Amsterdam. One can make full use of camera here and can visit nearby souvenir shop as well. See pics to appreciate this spot better. ( Half an hour).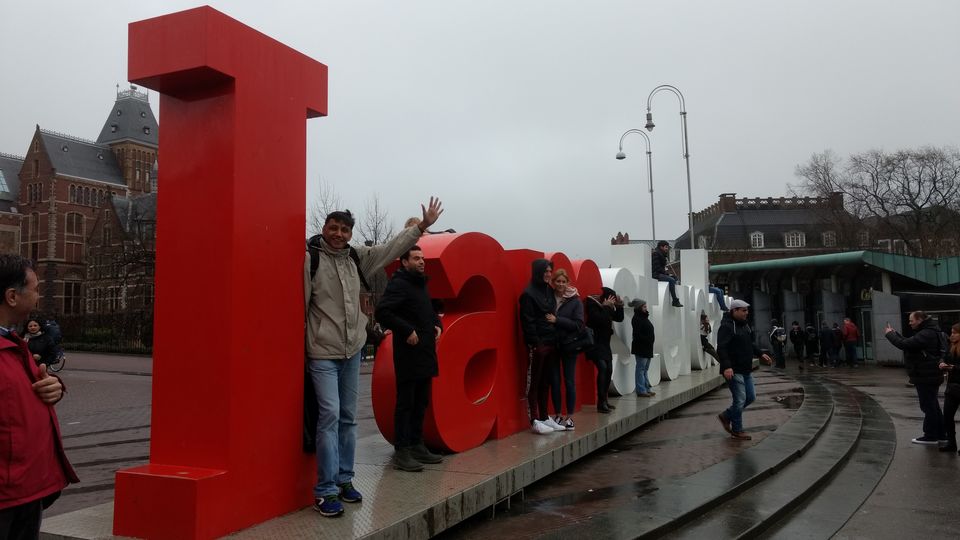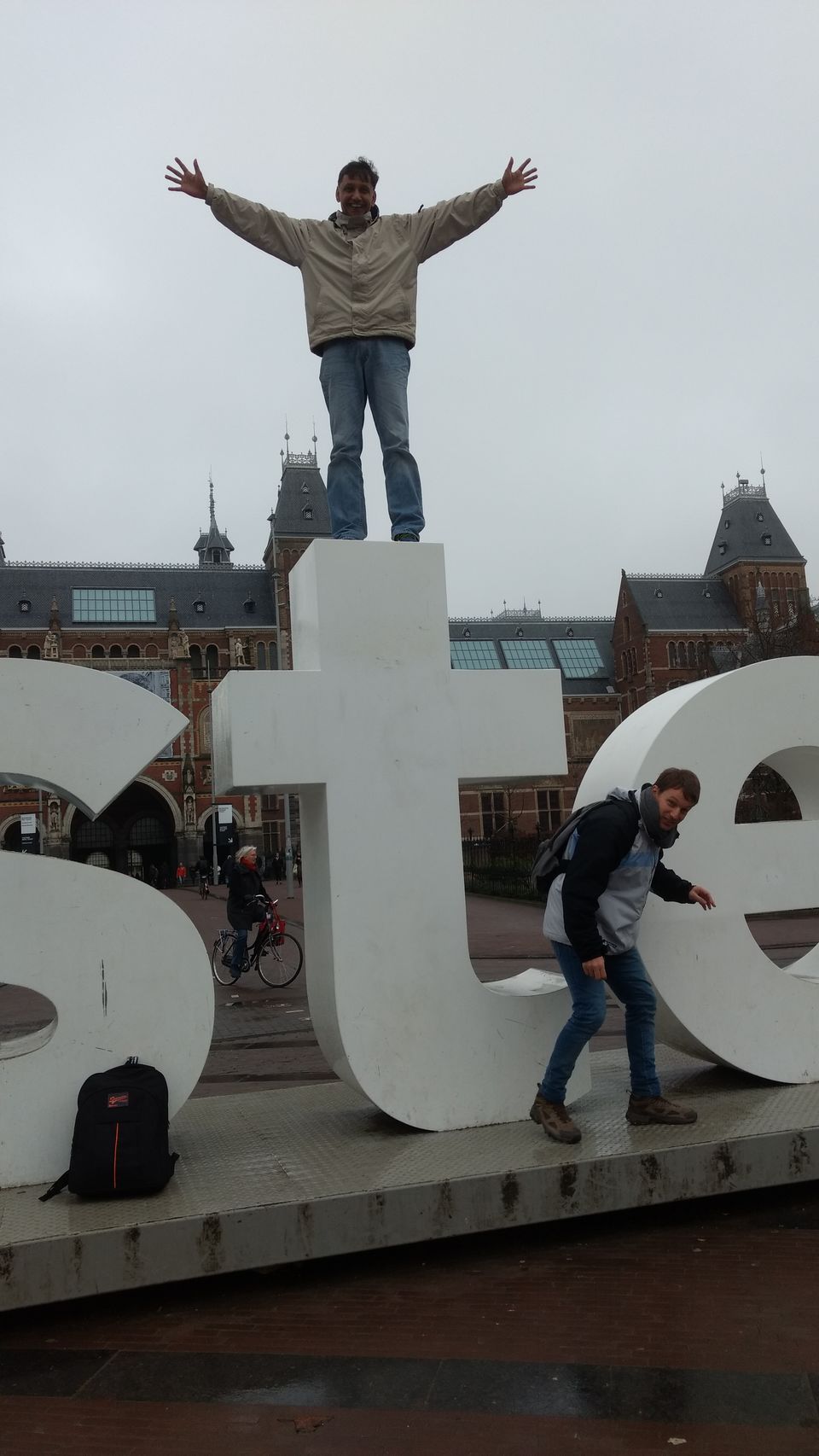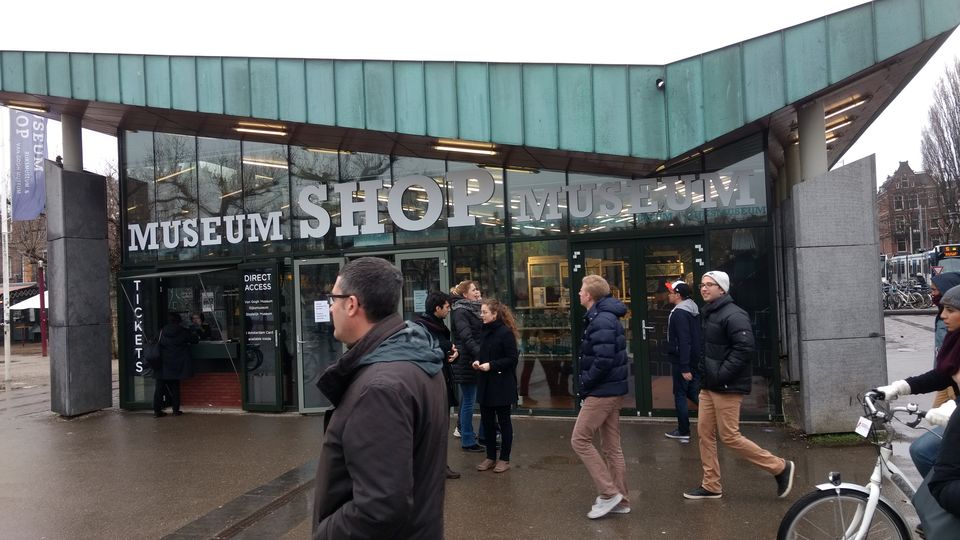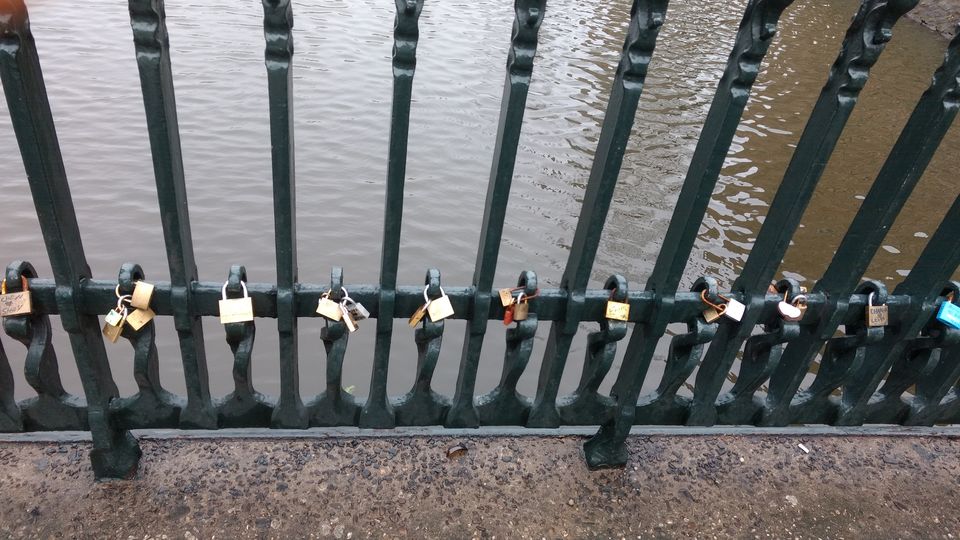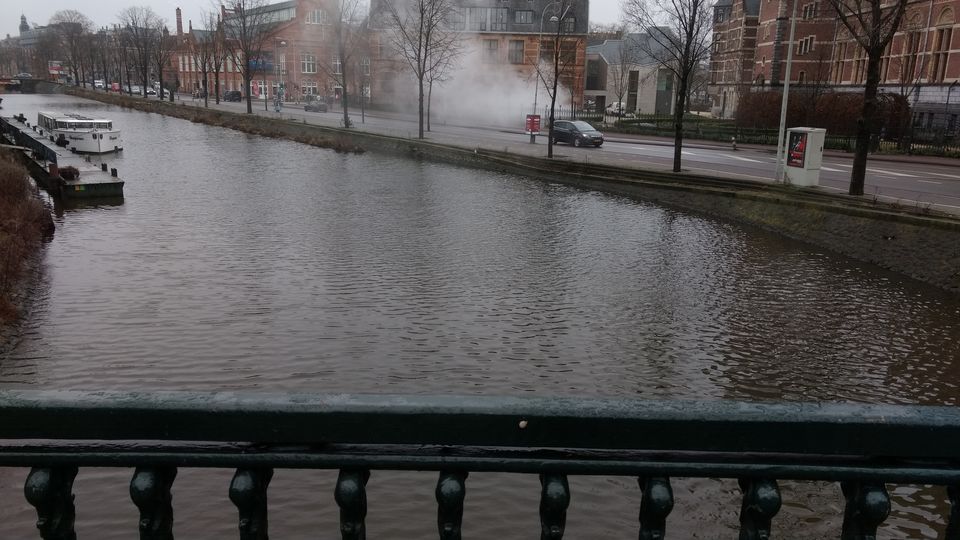 5. Sarvana Bhawan :- Having spent exploring Amsterdam in the morning till noon, it was lunch time and we could locate Sarvana Bhawan, about 1 km walk for Rijsk Museum. Very delicious South Indian Food, nice ambience, courtious staff; One will relish the food here & feel like eating at Sarwana Bhawan, CP, Delhi. In about 15-18 Euro for couple .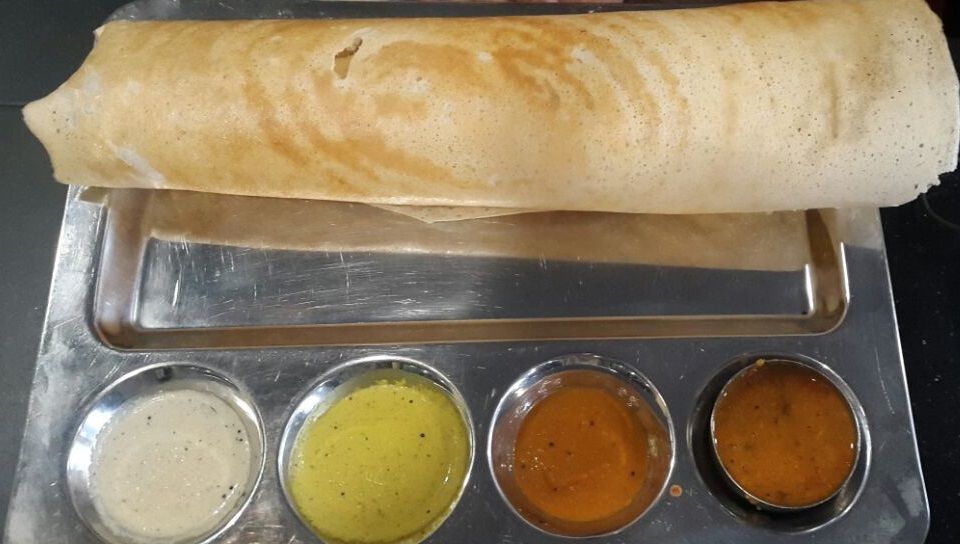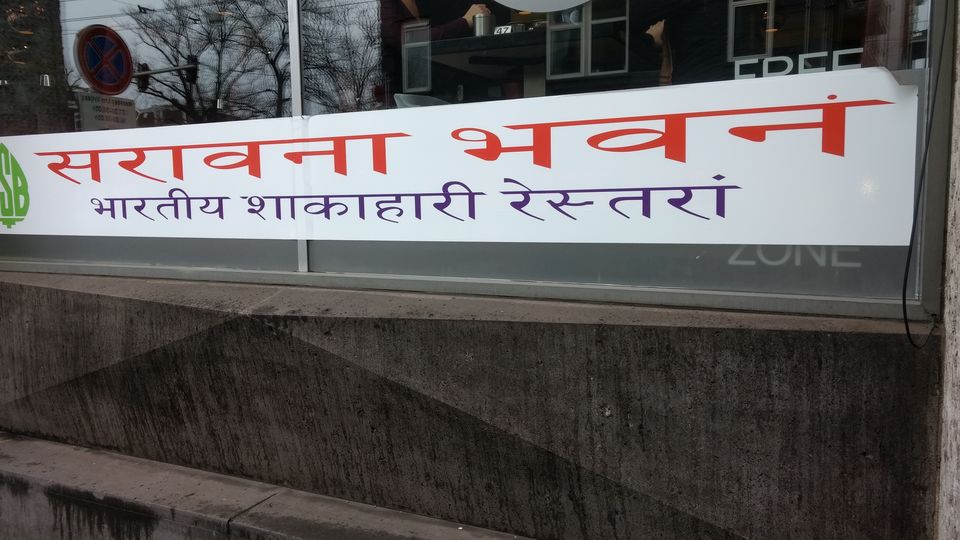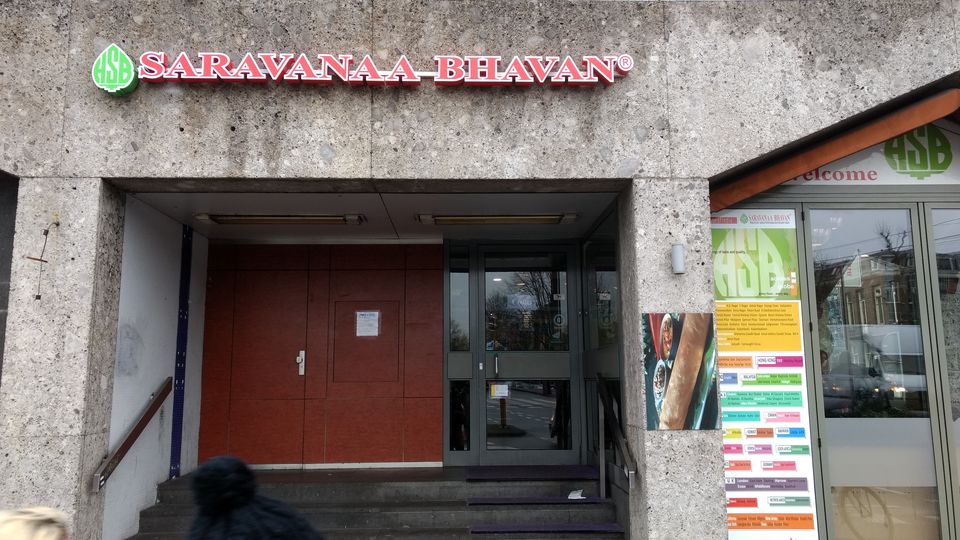 6. Journey by Tram: Amsterdam is full of cyclist, majorly of people use bicycles here and there are dedicated path for cyclist. One has to avoid walking on these paths as cycles run really fast. In Amsterdam, the cycle parking station is a huge building perhaps biggest in the world.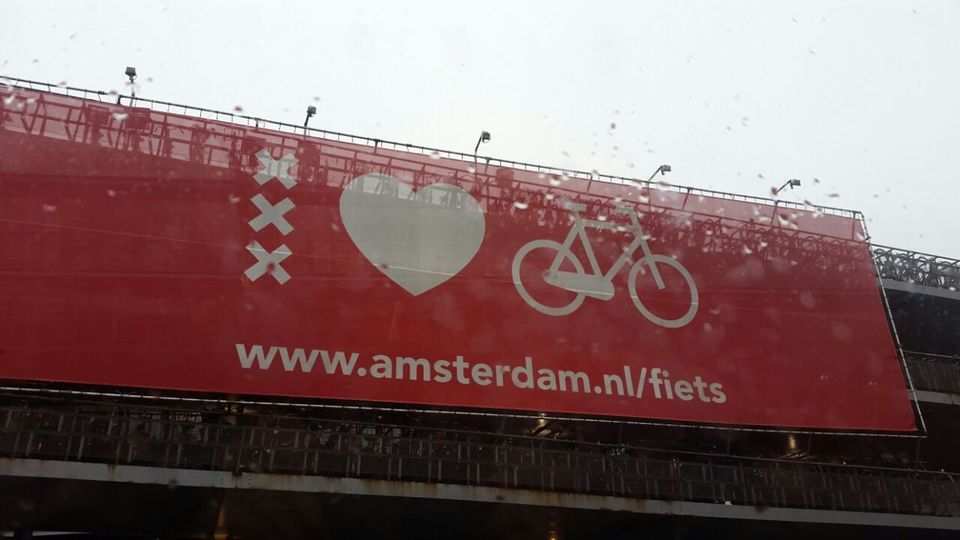 Next best mode of transport is TRAMS, which are as good as one Delhi metro trains. neat, clean , nicely maintained and manage by two staff only. Very convenient and affordable, in about 2.99 Euro for one hour, anywhere to anywhere. So places you could not see from canal boat ride, you can cover through tram ride, especially the city roads & shops.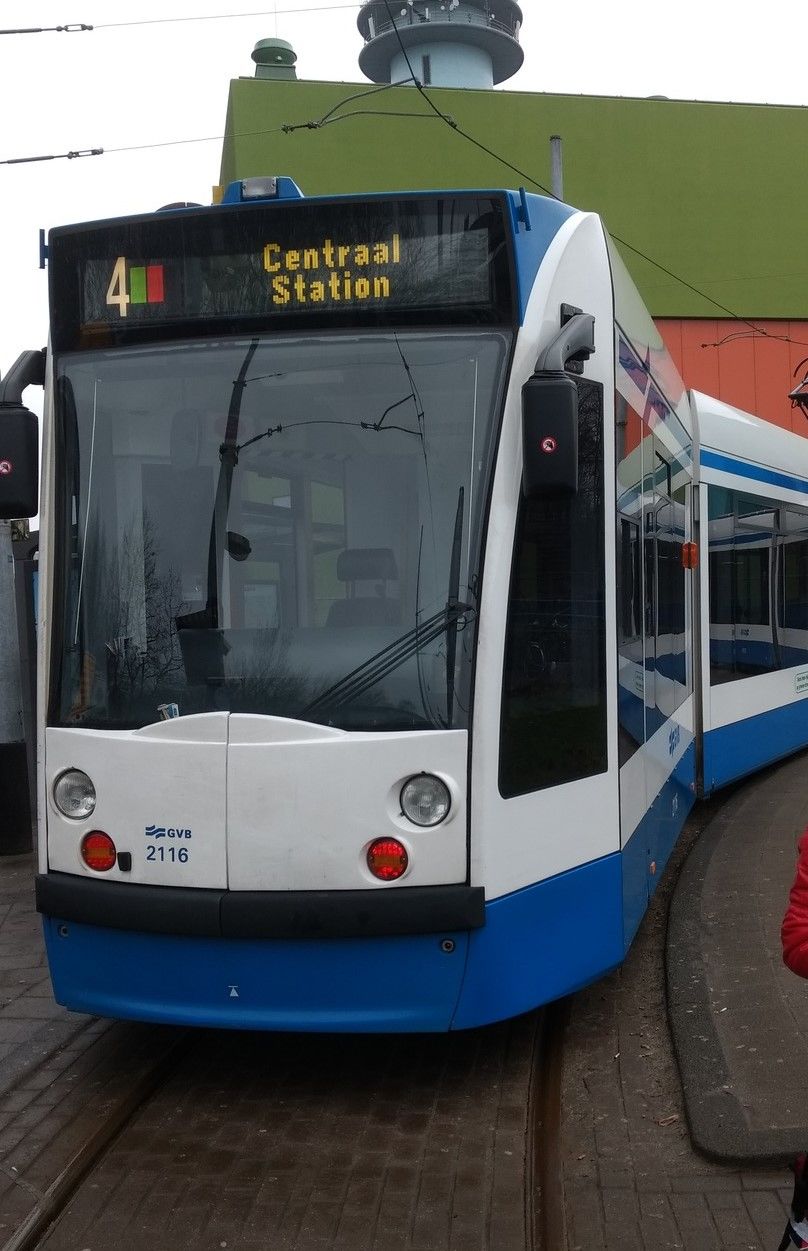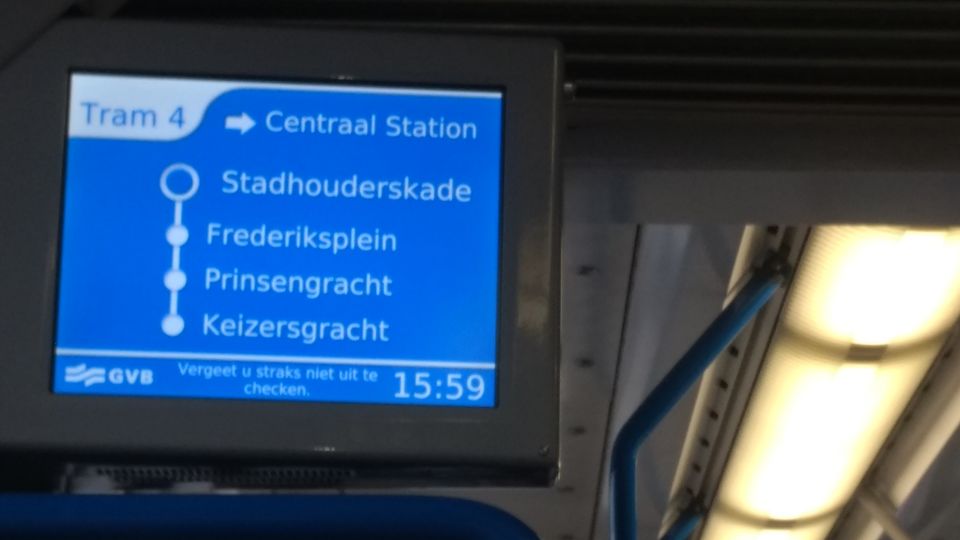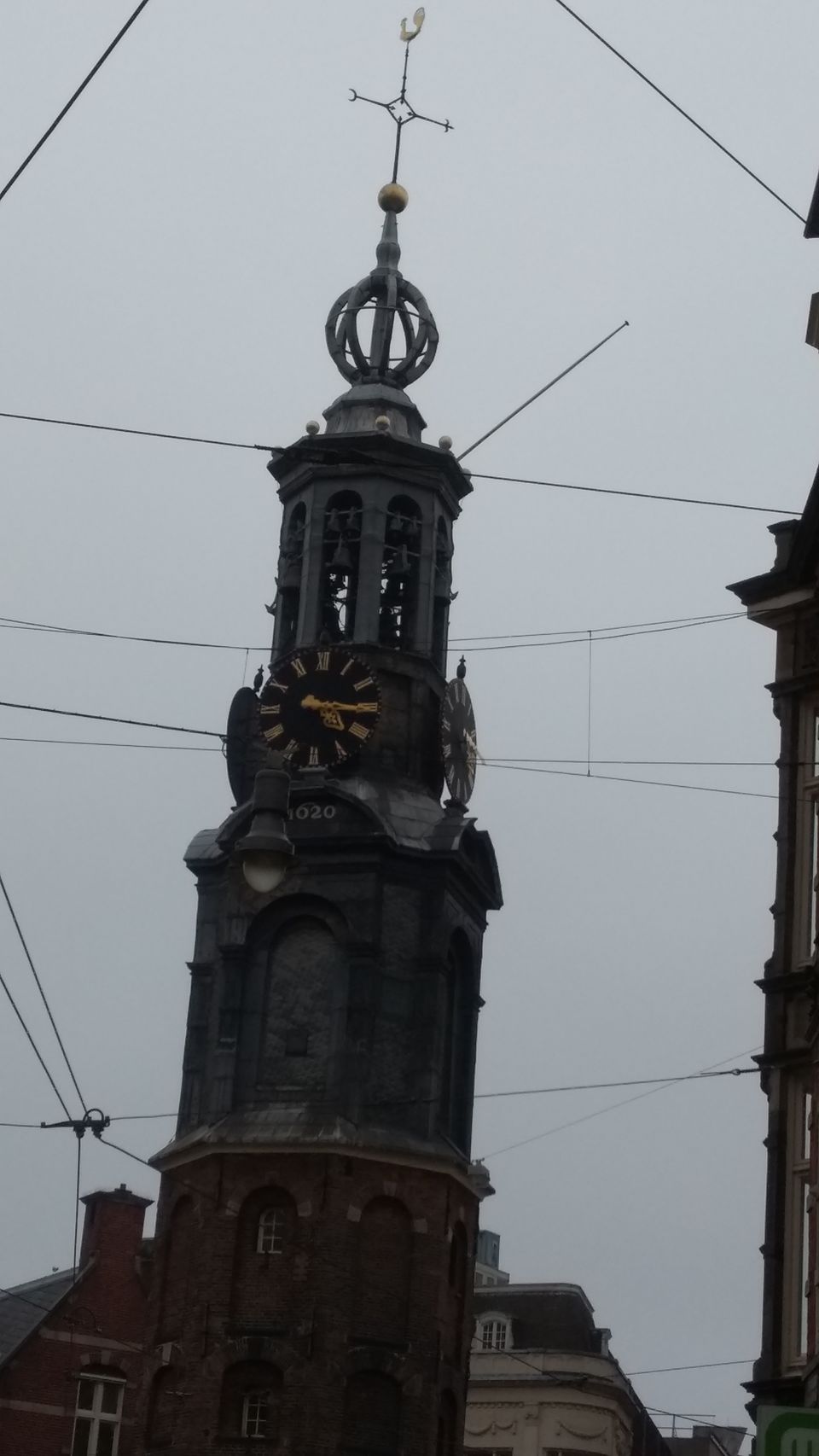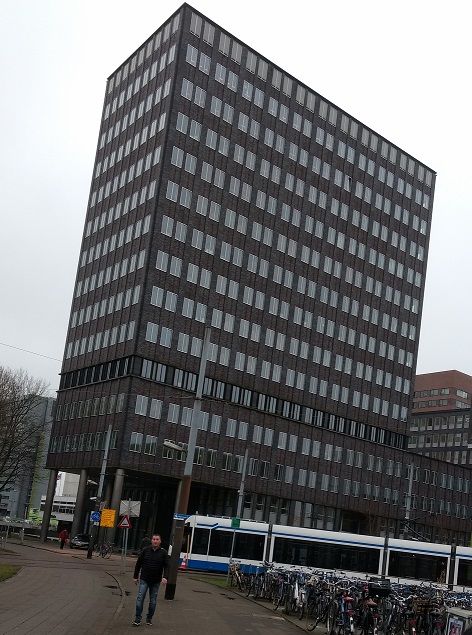 7. Rembrandt van Rijn statue in Amsterdam: The Rembrandt Square is named after the famous painter Rembrandt van Rijn who owned a house nearby from 1639 to 1658, it is known as The Rembrandt House Museum. The Rembrandt House owns almost the complete and world famous collection of Rembrandt's etchings, and part of this collection is permanently shown in the exhibition galleryThe Night Watch is one of the most famous paintings in the world.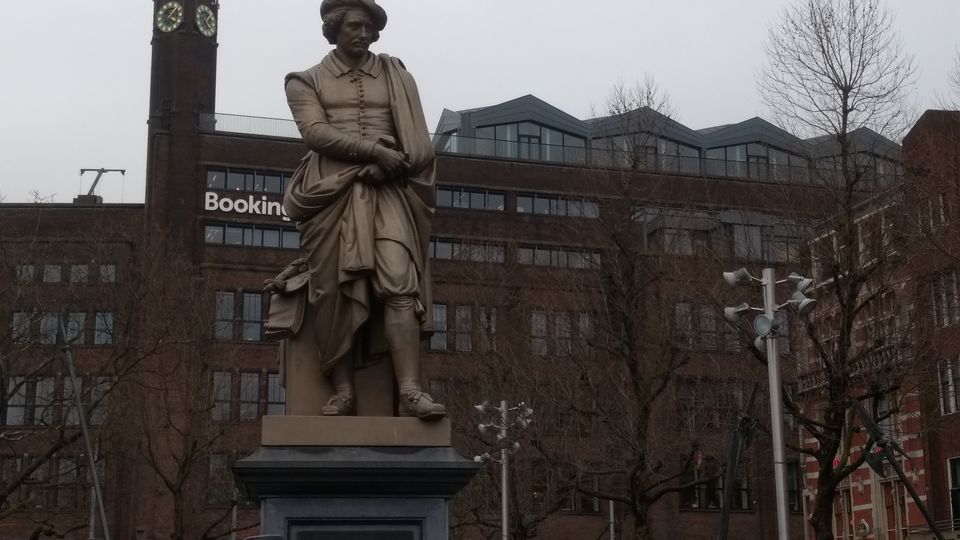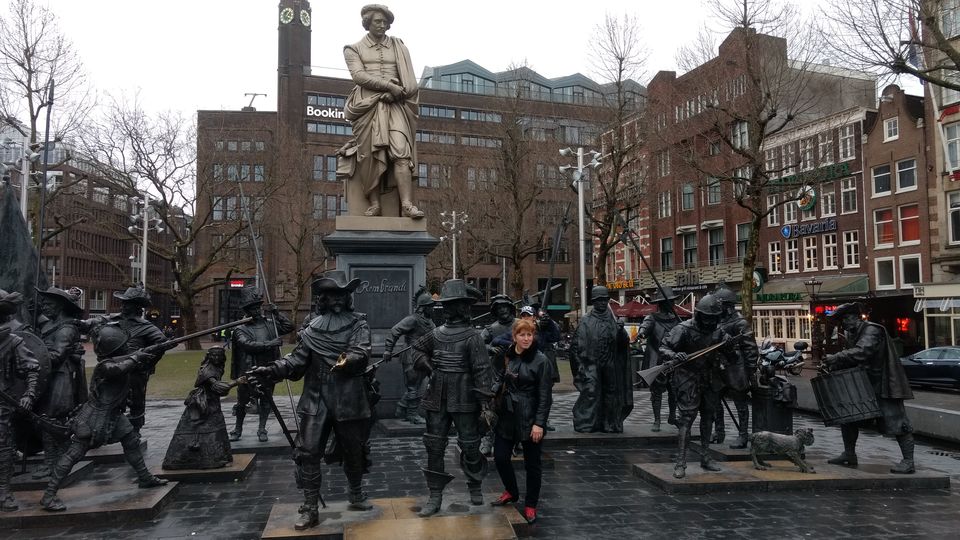 8. Equestrian statue of Queen Wilhelminaon : While travelling through tram just get down two stops prior to Amsterdam central station on Rokin street, at the corner with Langebrugsteeg alley,the statue of Queen Wilhelmina of the Netherlands exists,which was sculpted in bronze by Theresia R. van der Pant.it is statue of the younger queen, riding horseback. There is a mistake in this statue, which on close look you can make out, two logs are lifted but they are on the same side, which is an impossibility for horse.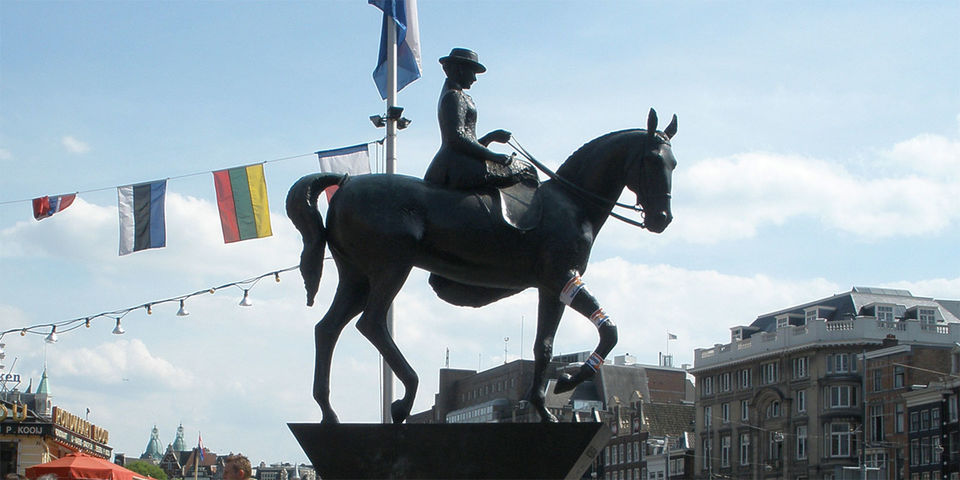 9. Madam tussauds Museum : it is another attraction of this city, very close to in Amsterdam central station and you all know about this Museum very well. https://www.madametussauds.com/amsterdam/nl/ .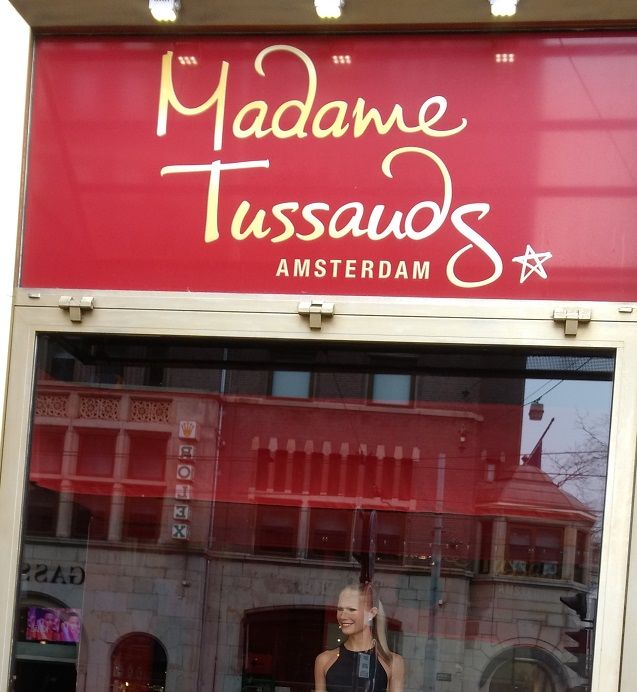 10. Dam square : The Dam derives its name from its original function: a dam on the Amstel River,reason for the name of the city, built in about 1270.Dam Square lies in the historical center of Amsterdam, about 750 meters south of the main transportation hub, Centraal Station, at the original location of the dam in the river Amstel. It is roughly rectangular in shape, stretching about 200 meters from west to east and about 100 meters from north to south. It links the streets Damrak and Rokin, which run along the original course of the Amstel River from Centraal Station to Muntplein (Mint Square) and the Munttoren (Mint Tower).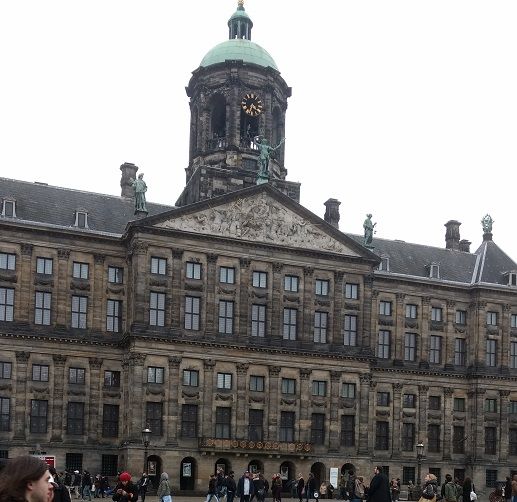 11. Indian food Gandhi restaurant: A good Indian restaurant; Gandhi is also nearby you can relish nice Indian food here along with soothing Hindi Music. Just Log In to website of this restaurant Jagjeet Singh Gazal plays in the back ground as you browse through the menu online, click the link to listen. http://www.indianrestaurantgandhi.com/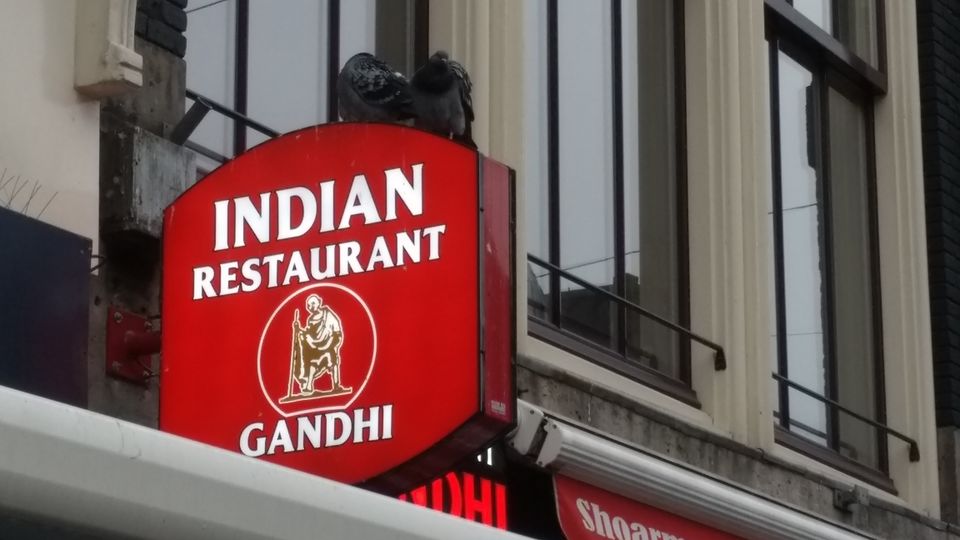 12. EYE film Museum : Just opposite to the central station, cross the canal with free ferry ,walk about 400m to left & here you are at amazing Eye film museum. It opens at 10 am , plan accordingly, entry ticket is 12 euro & you need at least 2.5 hours to explore it fully, Amazing collection. https://www.eyefilm.nl/.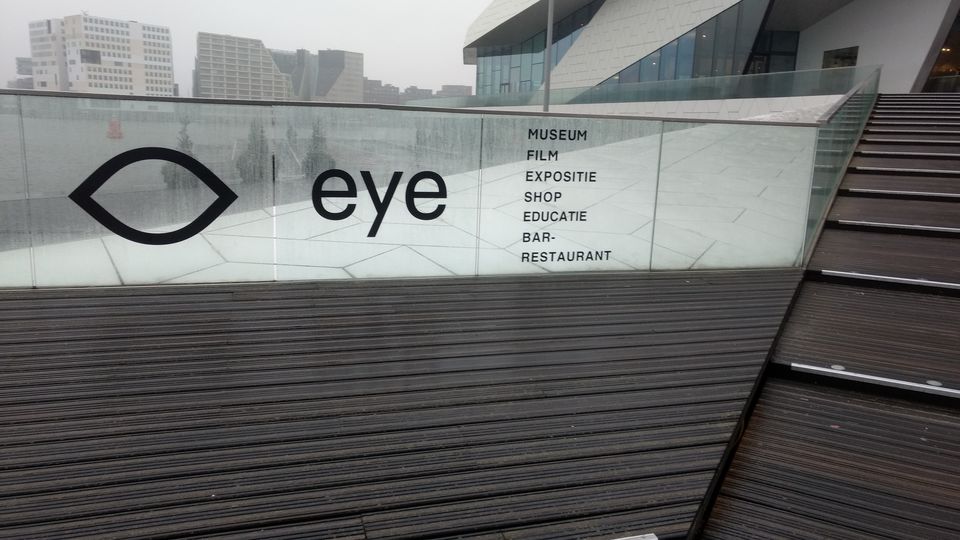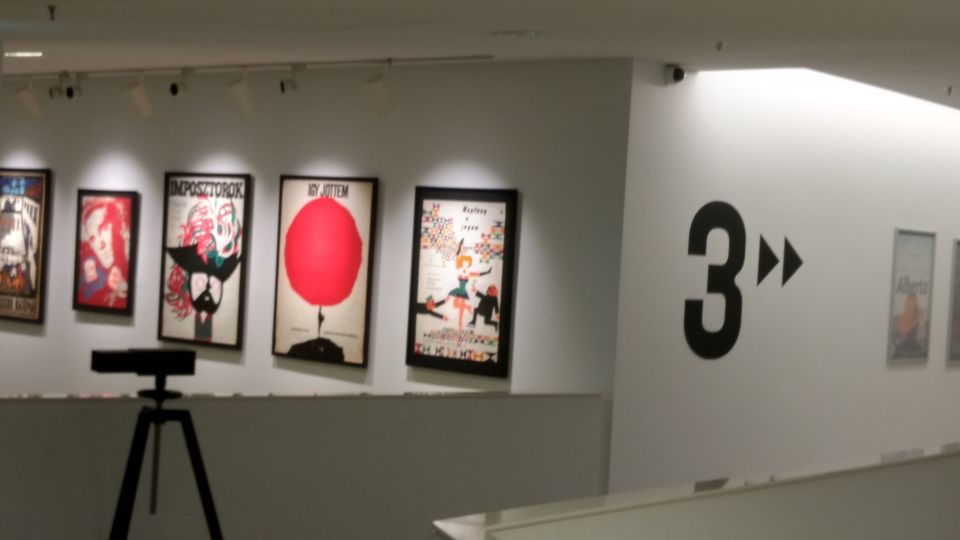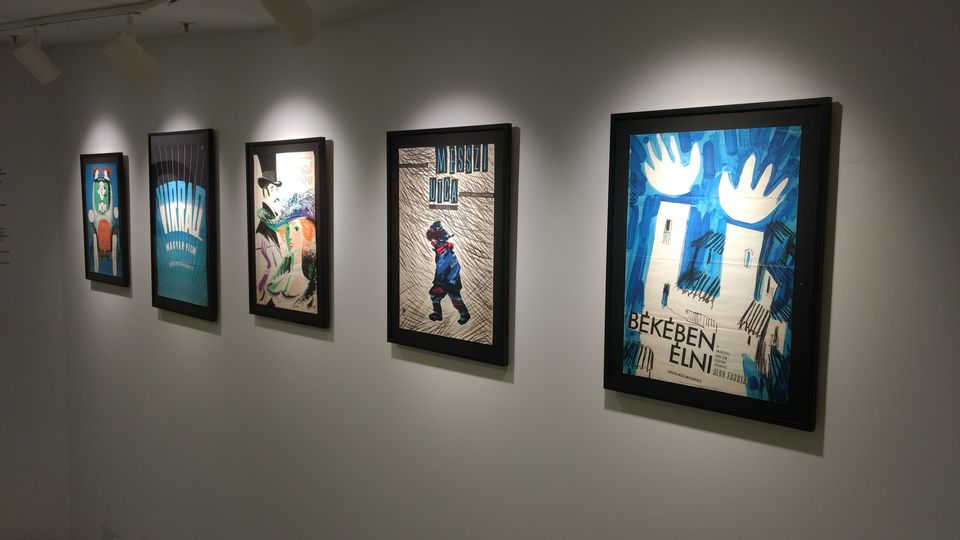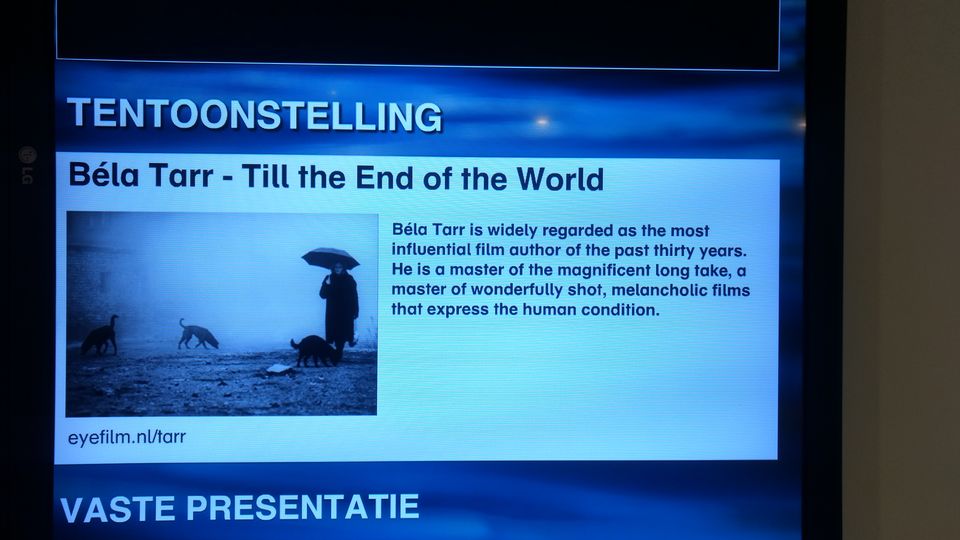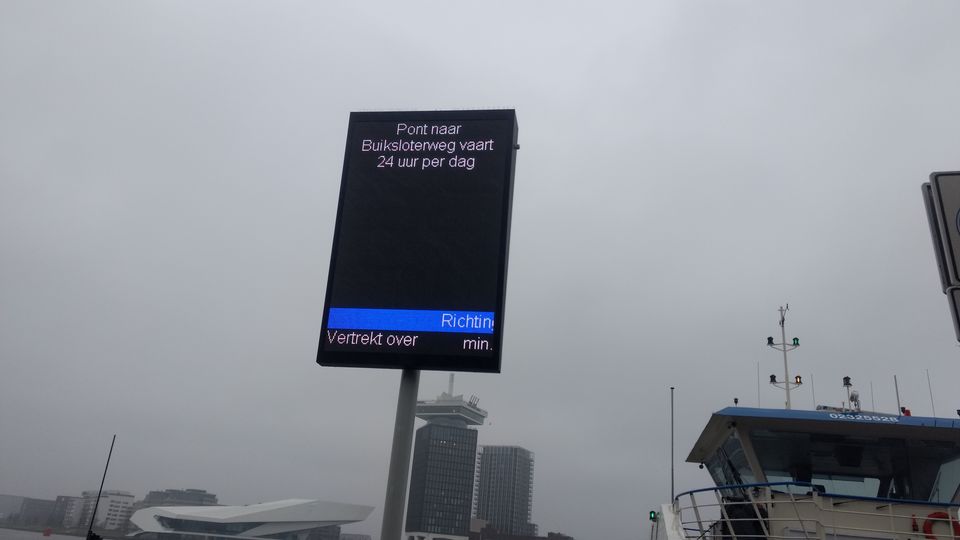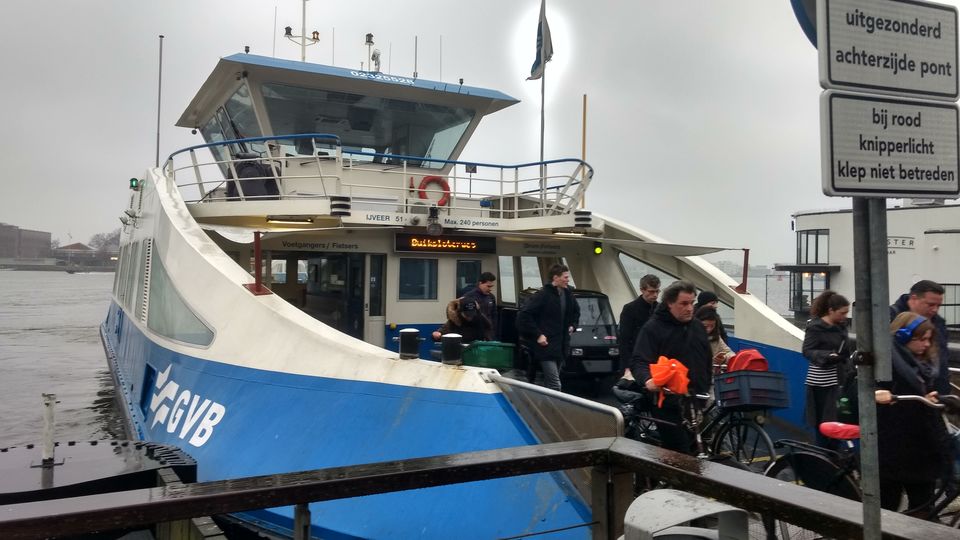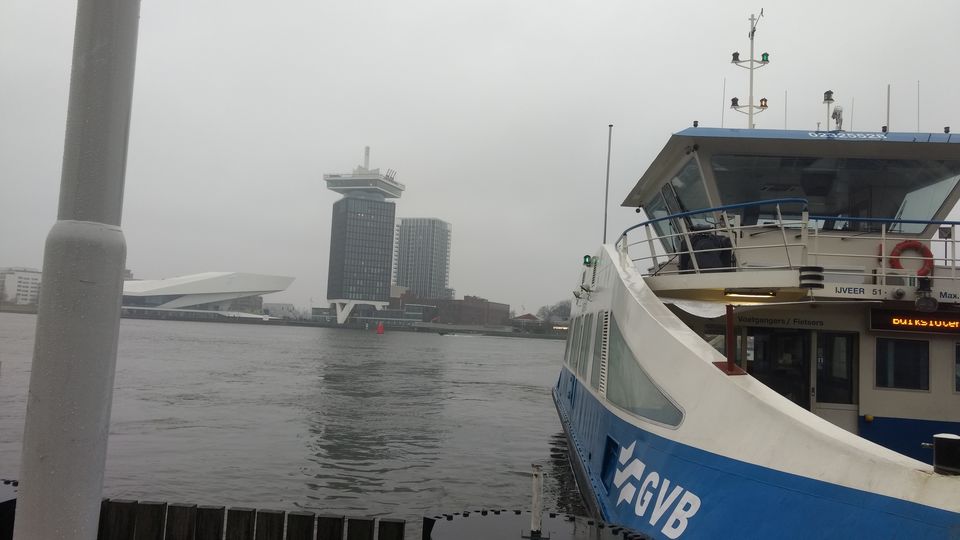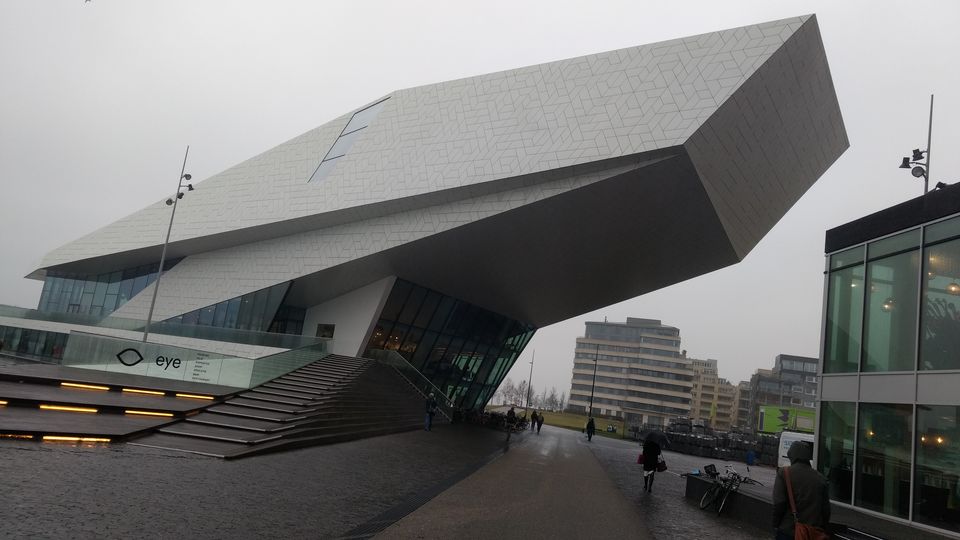 13. Tulip Garden :- Undouble, the best attraction of this city is the world famous Tulip Garden about open hour journey from central station. City tour buses are available for this trip opposite to central station and you will find it worth a visit. Our please note that this garden is open from 21st march to 25th may only. In case you want it on your tour Itinerary, do plan during the above period. https://keukenhof.nl//en/ , http://tulipsinholland.com/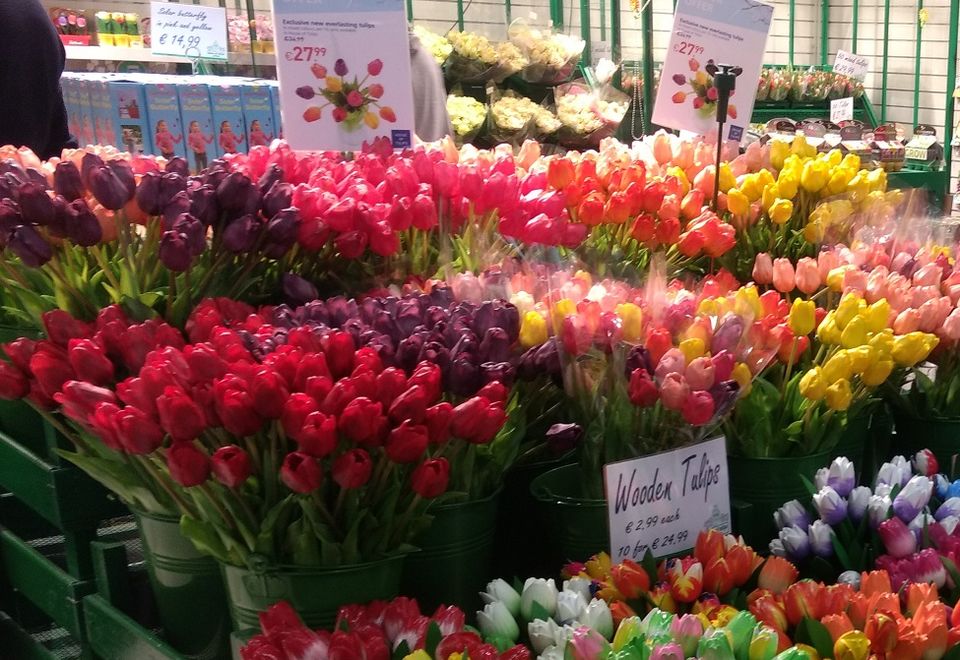 14. Wind Mills :- Amsterdam is also known for large number of wind mills, the most visited hours about 45 minute journey around central station and conducted tour by buses takes about 3 hour to cover this. http://amsterdamwindmilltour.com/?gclid=CIrawM22ydICFVGVaAodjQ4BGQ
There are lots of places to explore in Amsterdam& I feel 3 days are required to cover it to ones satisfaction. So whenever you plan to visit west wide, do keep at least full day stopover at this beautiful city. Tulip are waiting for you from 23rd March to 21st May only.
Enjoy your stay.......