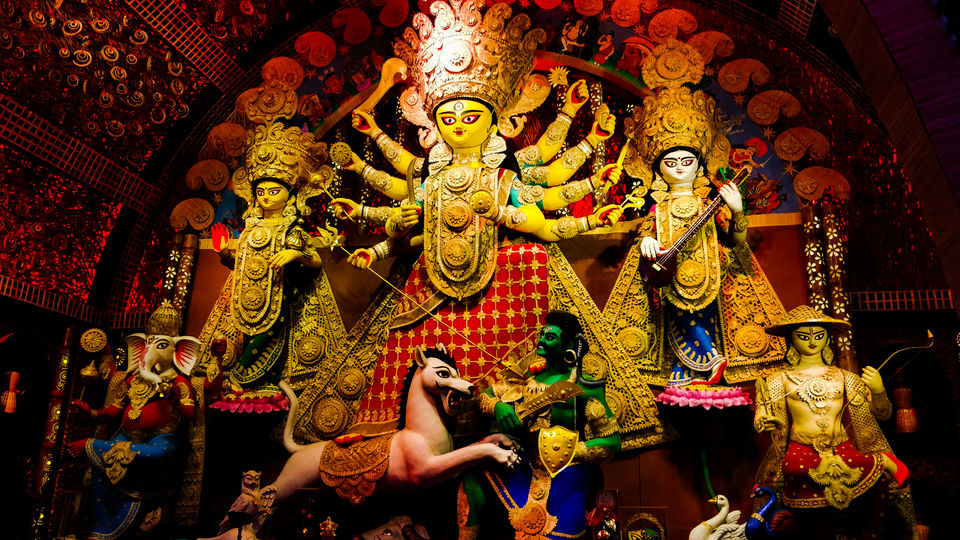 As twilight descended upon the city of Kolkata, the streets came alive in a resplendent array of carnivalesque lights. A river of people – men, women and children – ambled long, talking, laughing, blowing on vuvuzelas and indulging in the range of food stalls that line their path.
Durga Pujo had begun.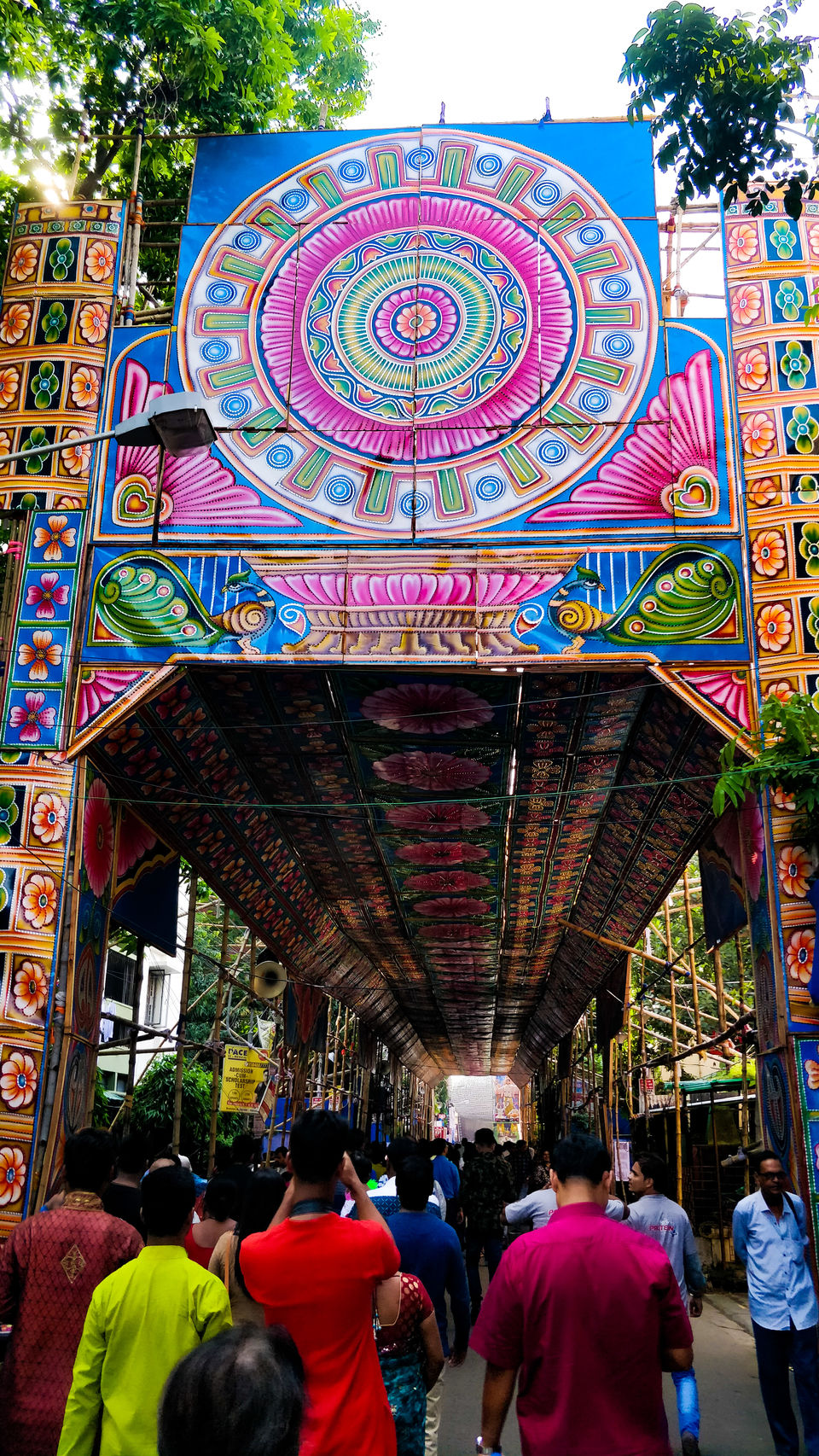 One of the largest festivals in Kolkata, Durga Pujo is a celebration of the Goddess Durga and her defeat of Mahishasura, the personification of evil. While every Bengali is aware that this is the story behind the festival, they also have another one, which they affectionately like to believe. The other story is one of Durga (also known as Parvati), daughter of the Himalayas, and her children, Lakshmi, Saraswati, Ganesh and Kartik, returning to India for a four-day period from her husband's home in Kailash (the husband being Lord Shiva). Bengalis like to welcome Durga as the daughter of India coming home to her motherland.
Learn more about the story of Durga here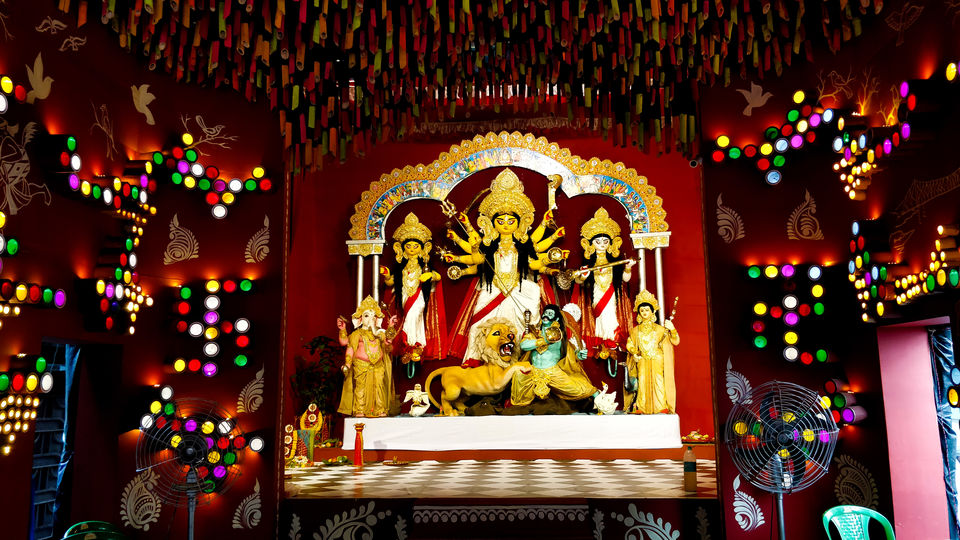 During this time, a festive mood overtakes the city. The city remains crowded throughout the day, with people leisurely pandal-hopping, shopping, and sampling food from a vast array of food stalls. As someone who doesn't doo too well in crowds, I had to make a plan on how to navigate this festival in the most efficient way.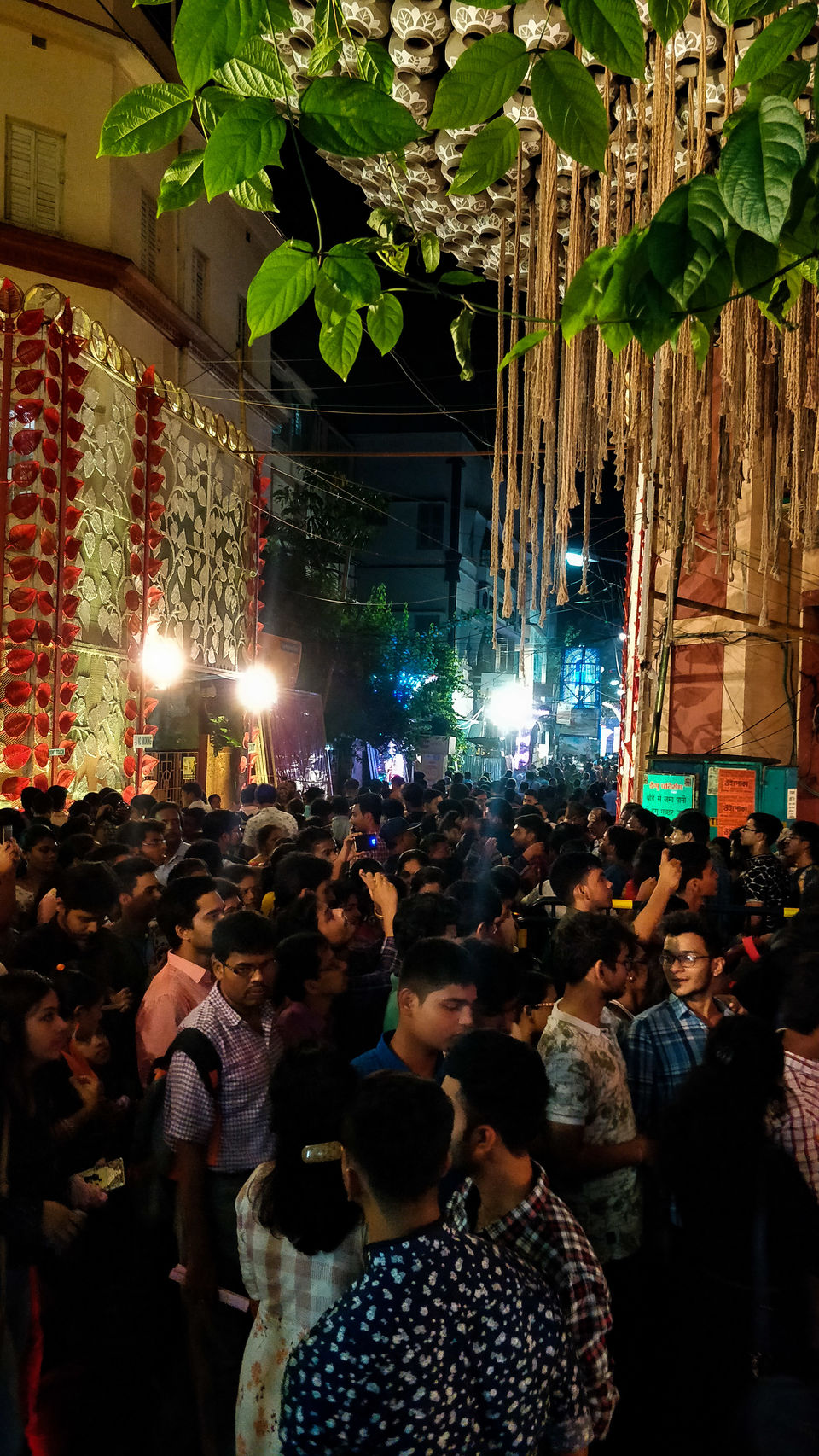 The first thing I needed to do was avoid the crowds, as I wanted to go pandal-hopping at my own pace. During Durga Pujo you will find people of all ages out on the streets all night long. I have never before felt so safe in a large crowd of people. However, to avoid feeling cramped, I decided to go pandal-hopping with my family at 4.30am.
You can imagine my surprise when we got stuck in a traffic jam.
Still, the size of the crowd was much less than during the evening. To avoid most of the crowds, the best time to go pandal-hopping is between 3-5am, while it's still dark enough to see all the decorative lighting.
If you're unfamiliar with the city and don't know where to go, look out for large gateways lining the main roads. They are indicators that a pandal is nearby.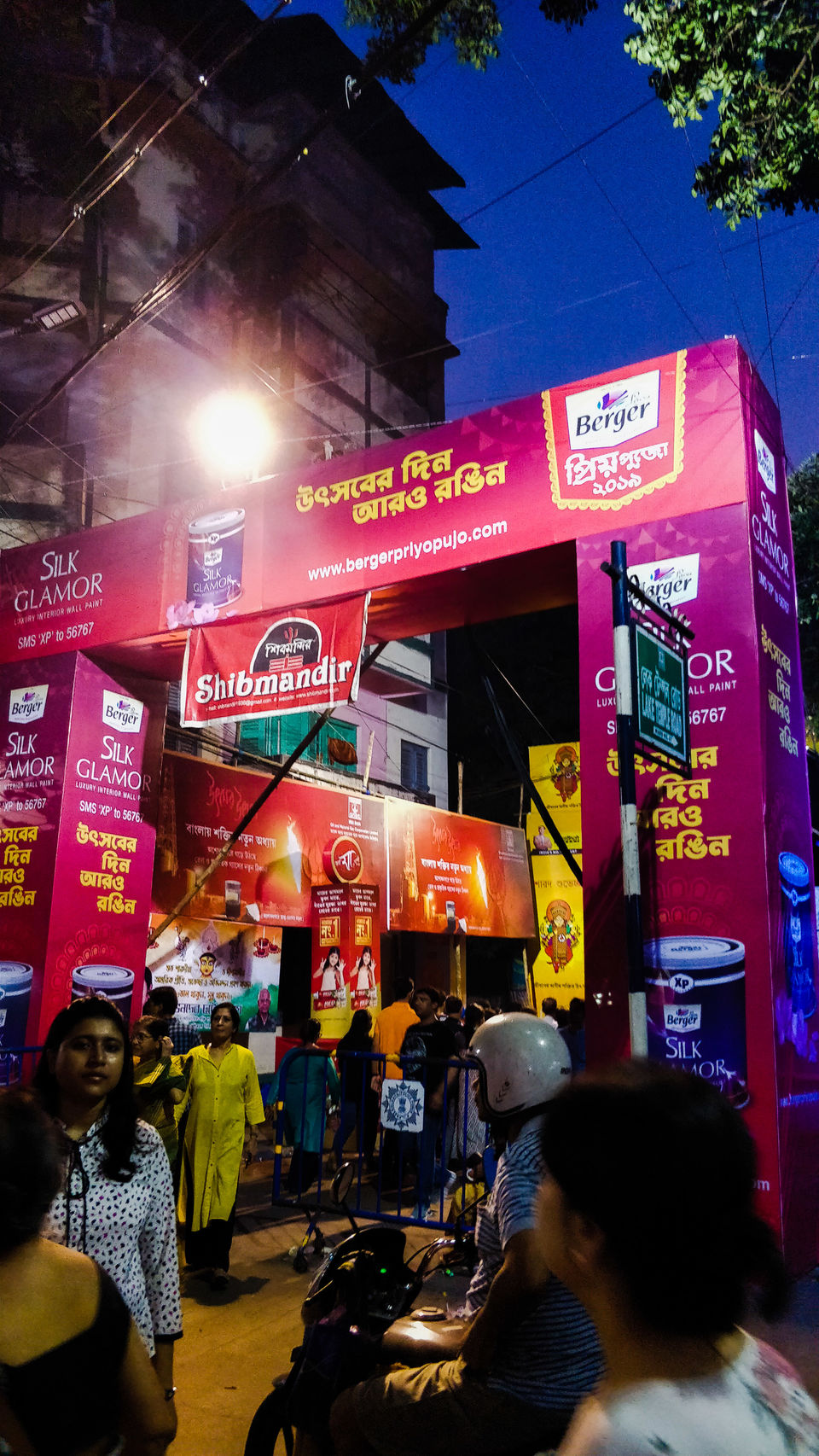 If you decide to brave the crowds and go during the day, bear in mind that going against the tide will be nearly impossible. If you find that you are travelling the wrong way, the best thing to do would be to get to the periphery of the crowd before trying to make your way back.
However you decide to do it, pandal-hopping is a core part of the festival – it is so much more than simply a collection of idols. The creation of the pandals and the thakurs within them begins months in advance. Each pandal is created with a different artistic theme in mind, which extends even to the depiction of the Gods and Goddesses themselves. The result: a plethora of incredibly intricate art exhibitions throughout the city, which are a delight to explore.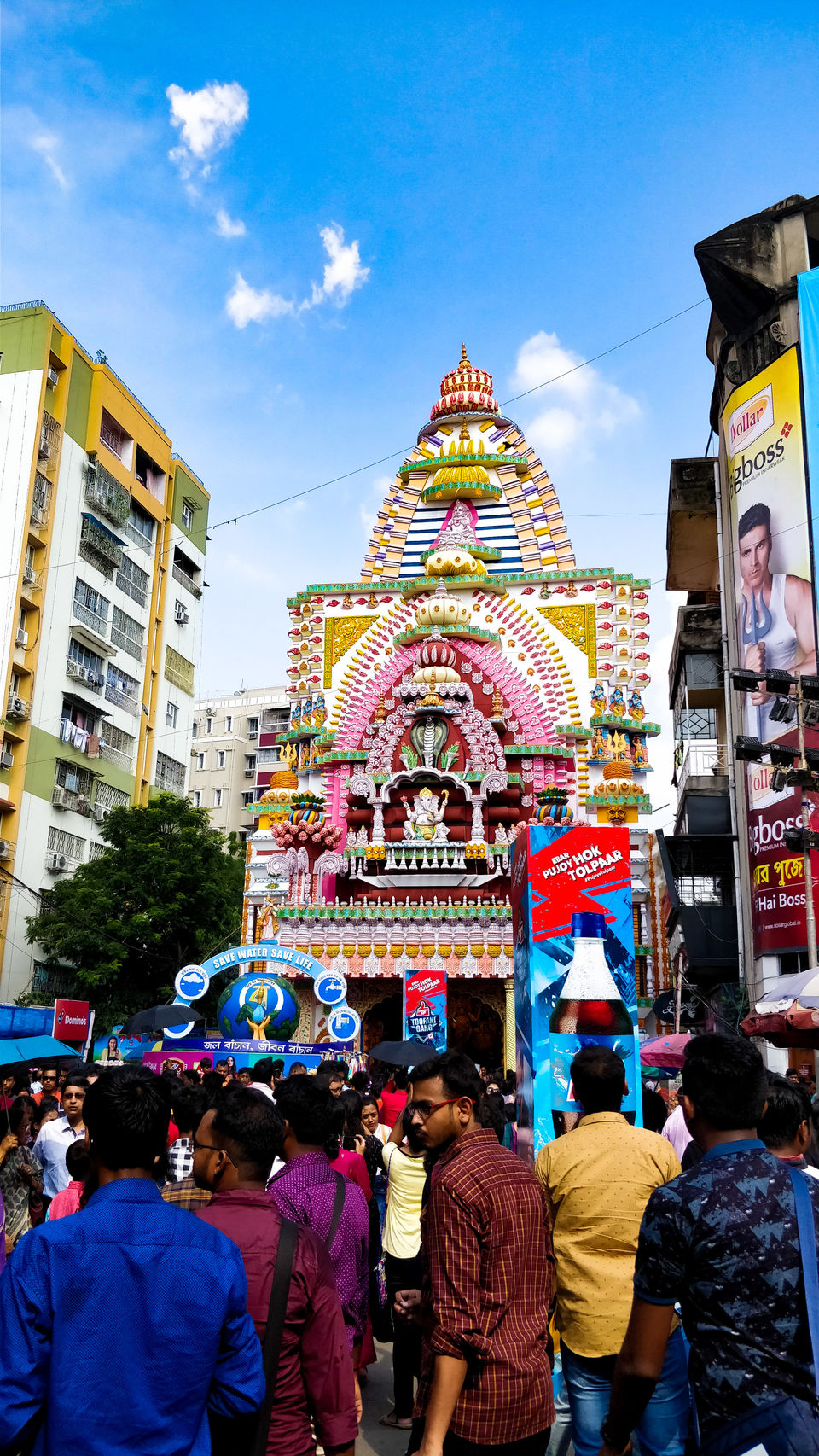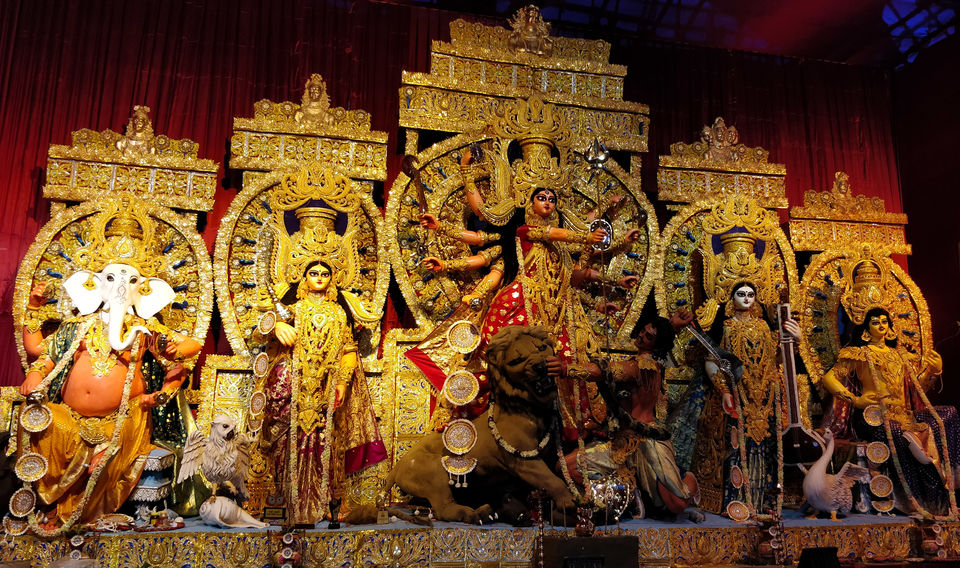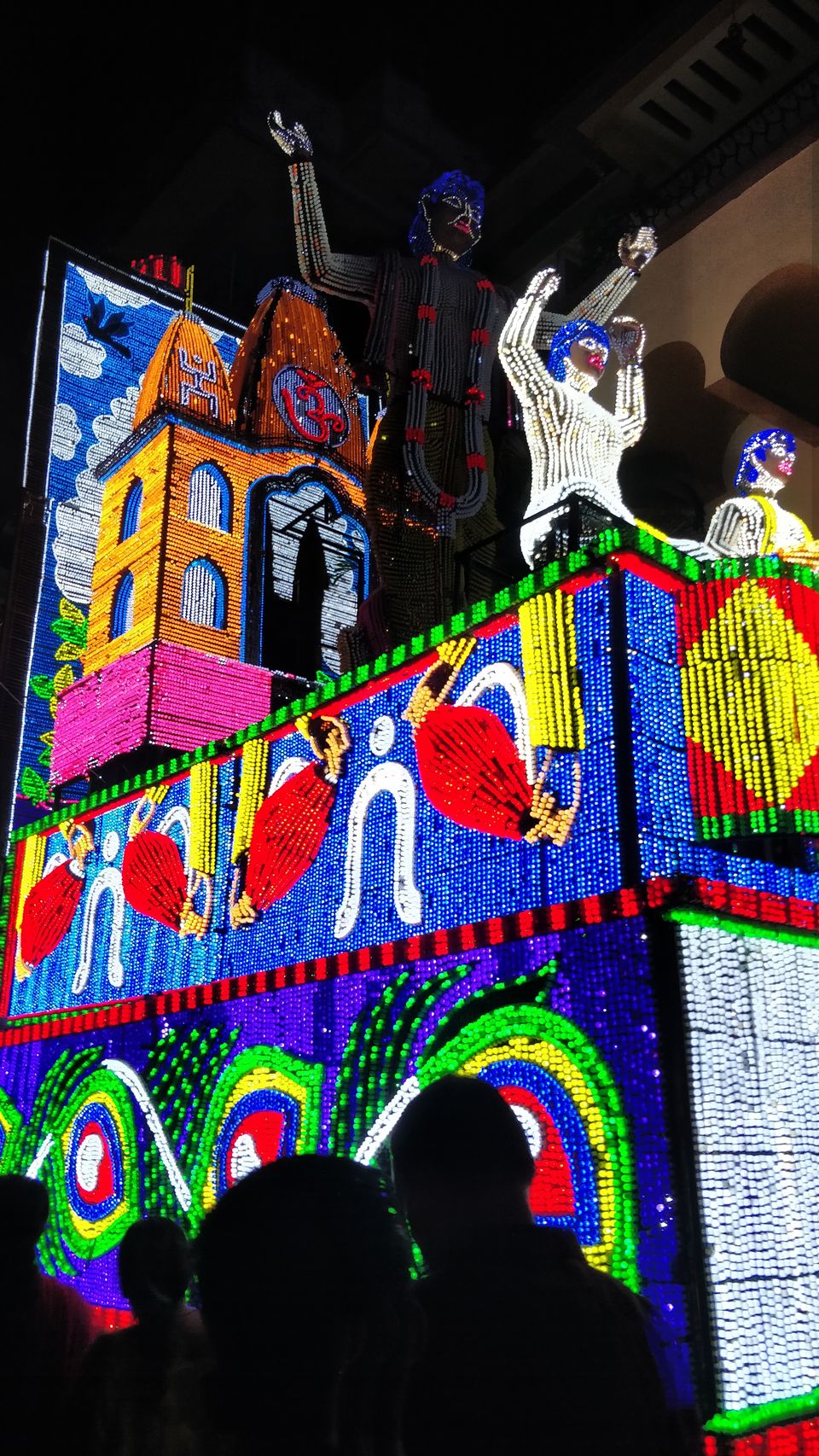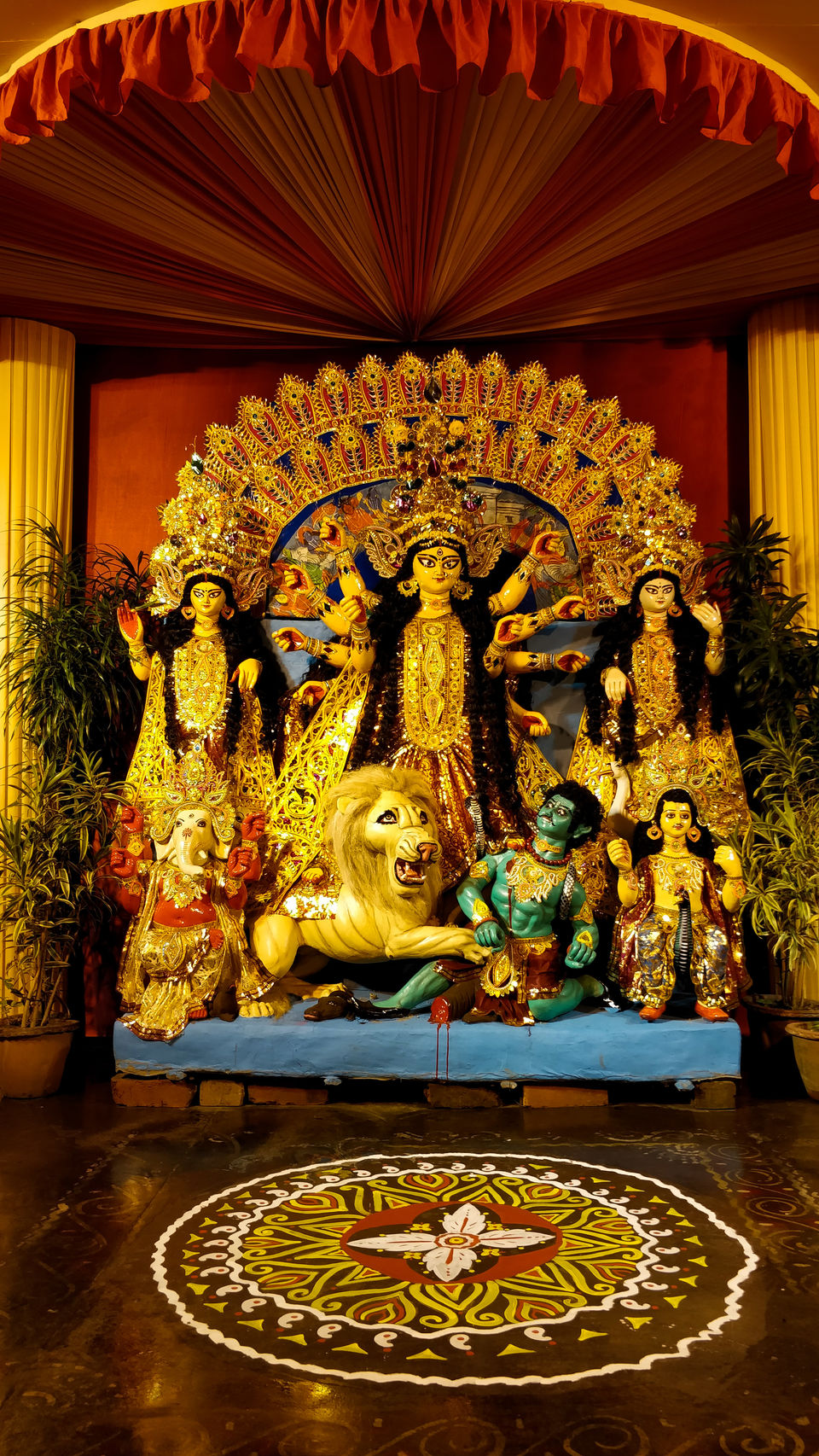 Theme: Tribal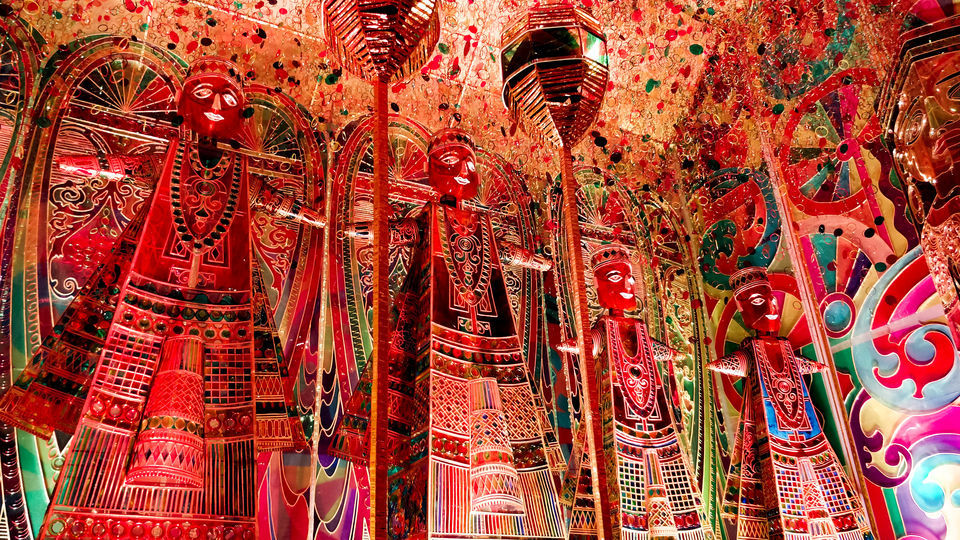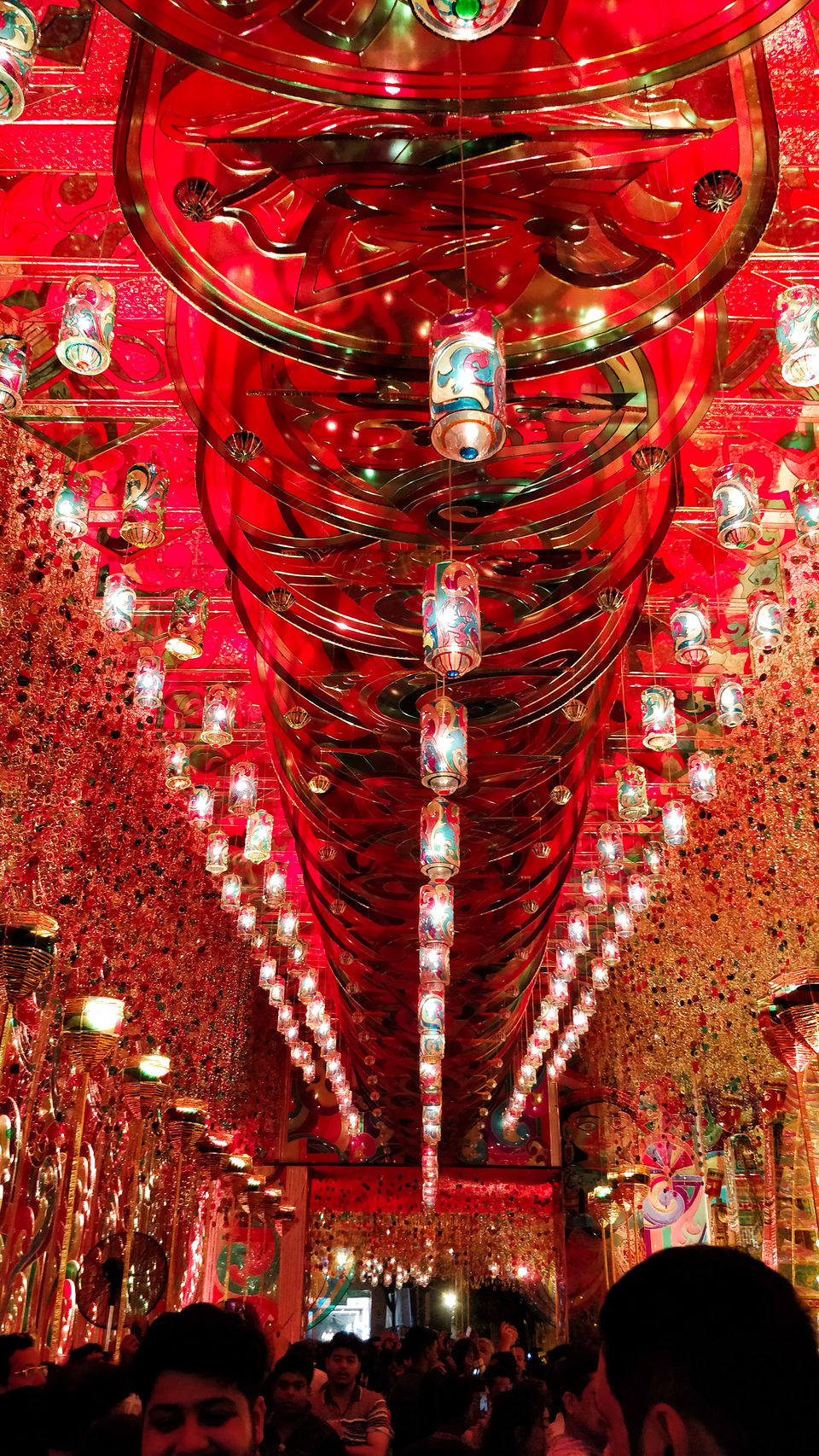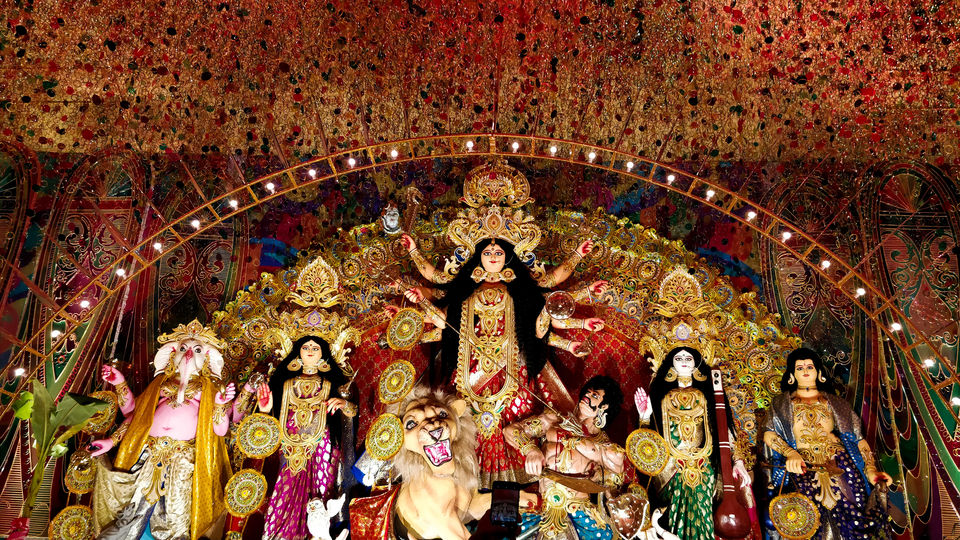 Theme: Urban Underground Neighbourhood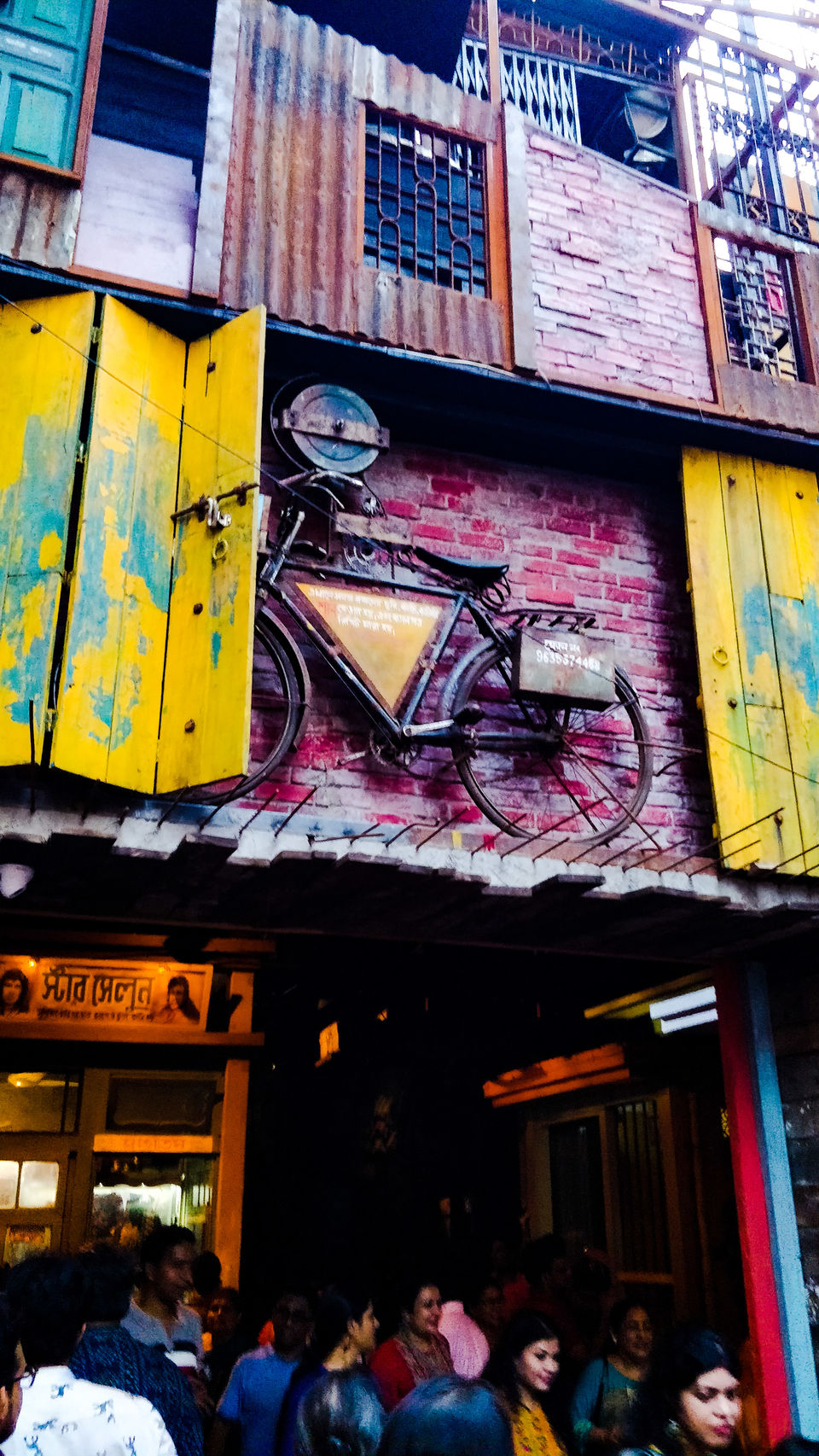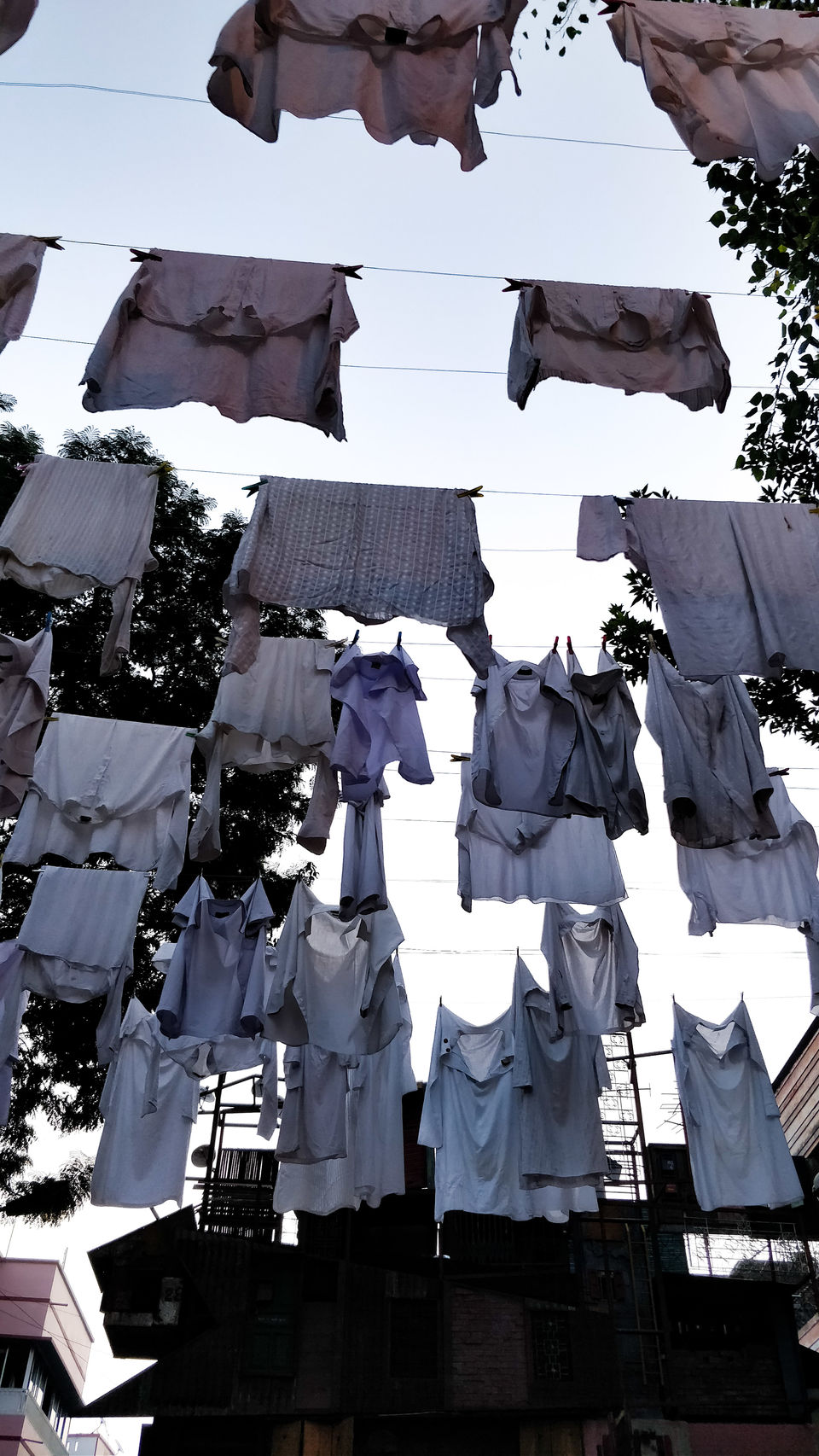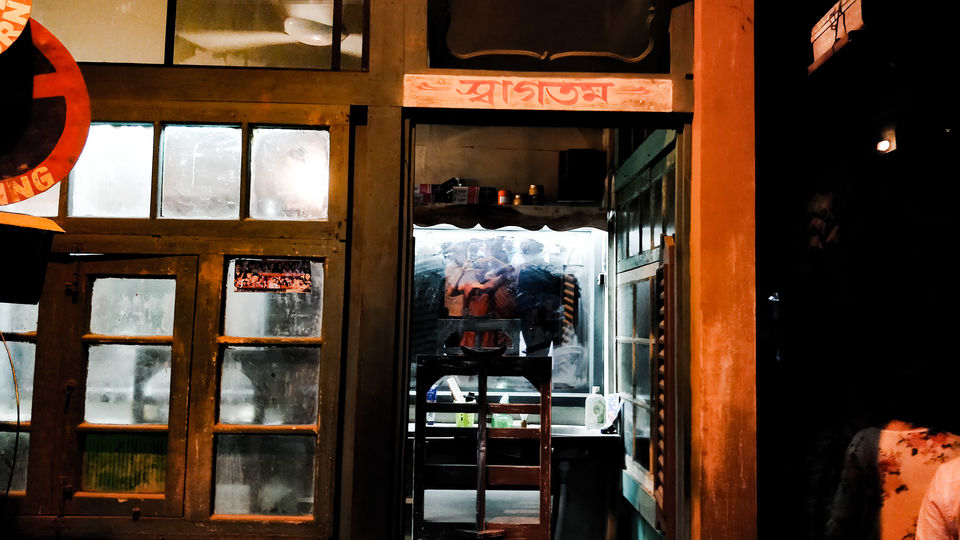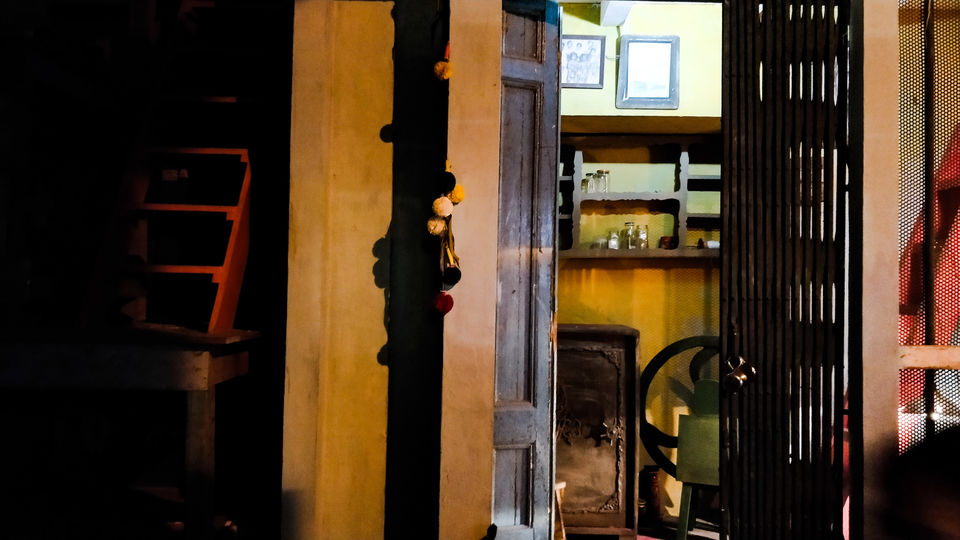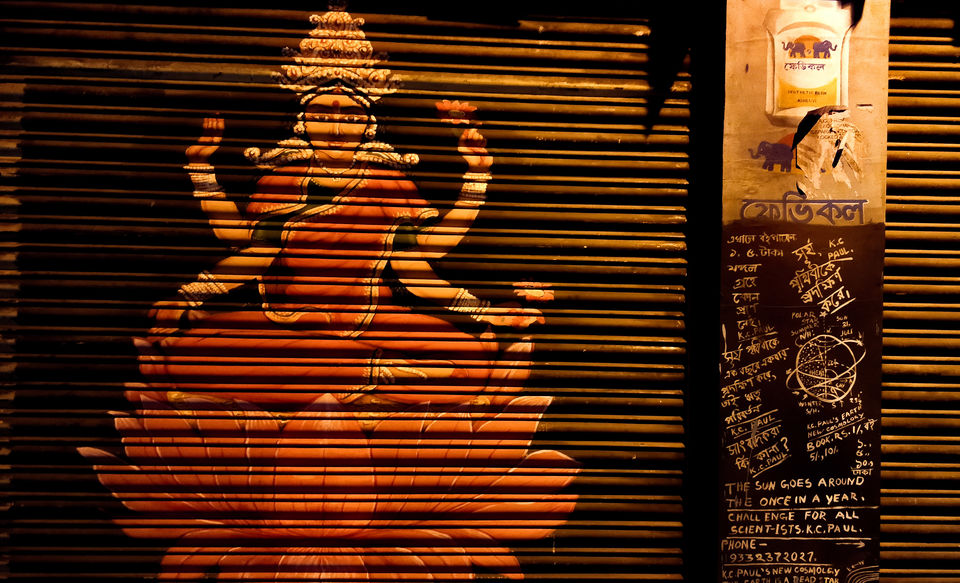 Theme: Earth and Clay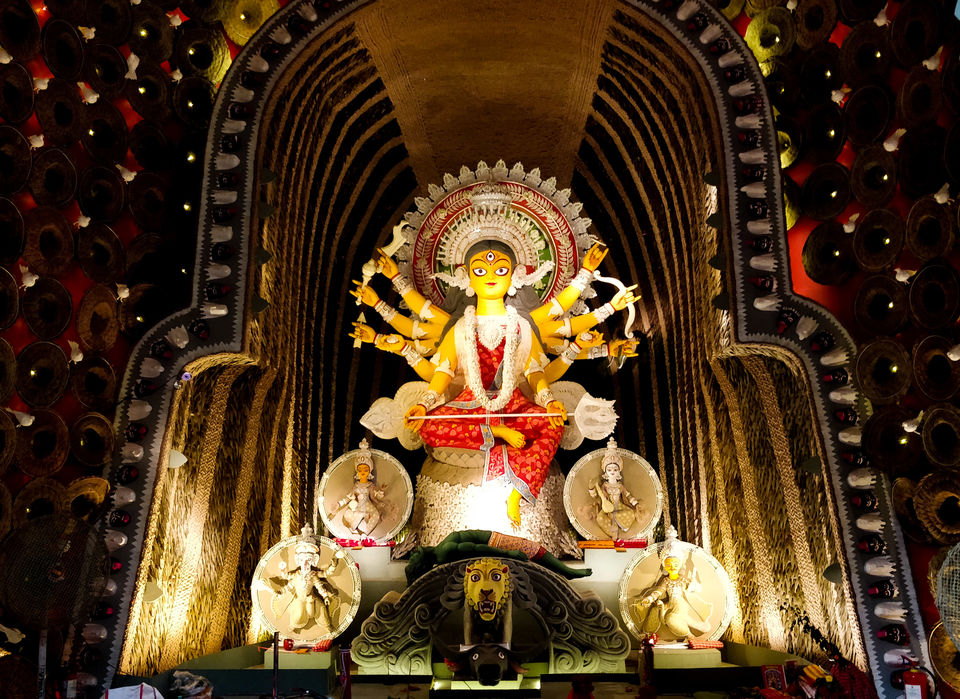 Theme: Modern Art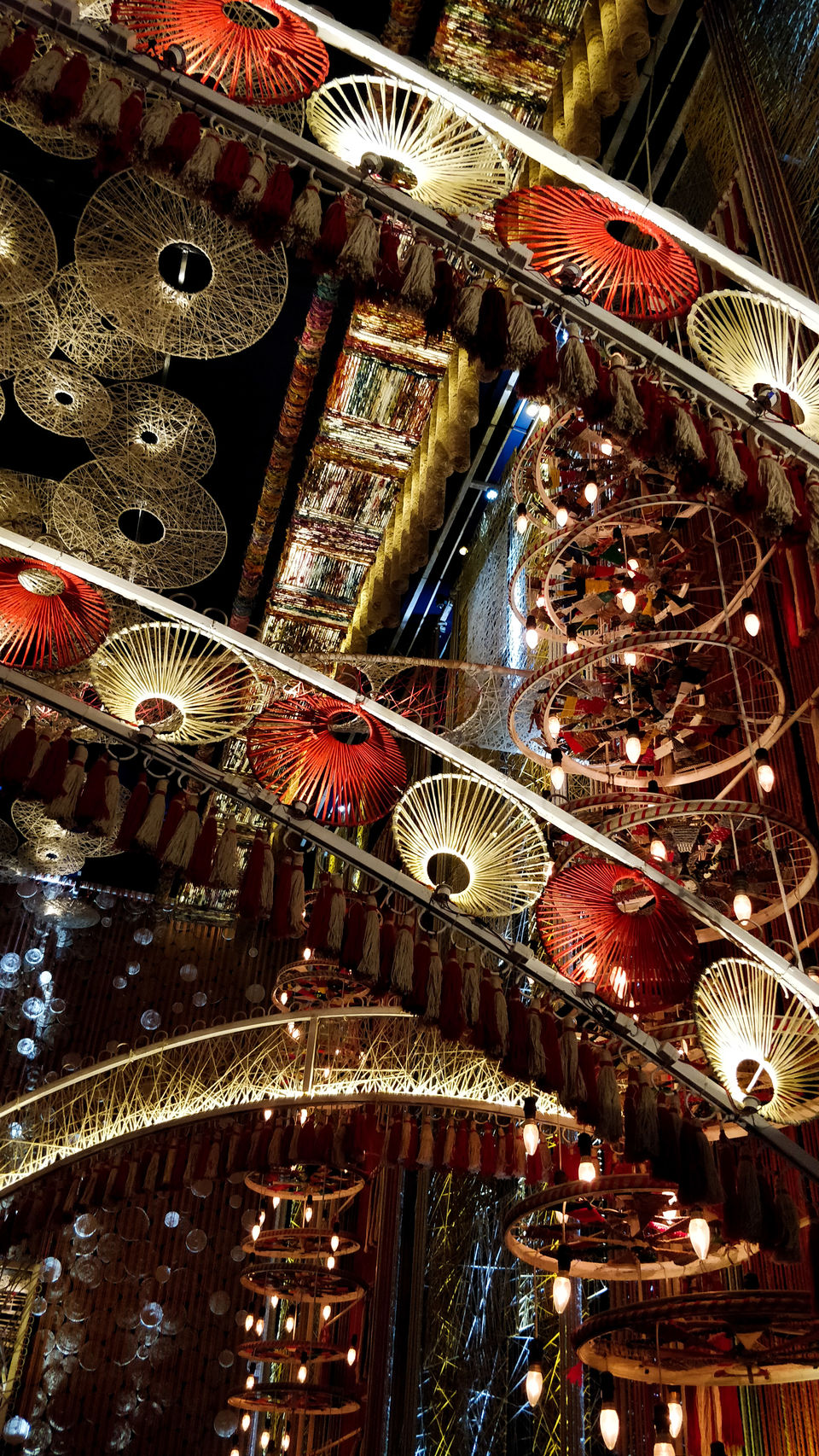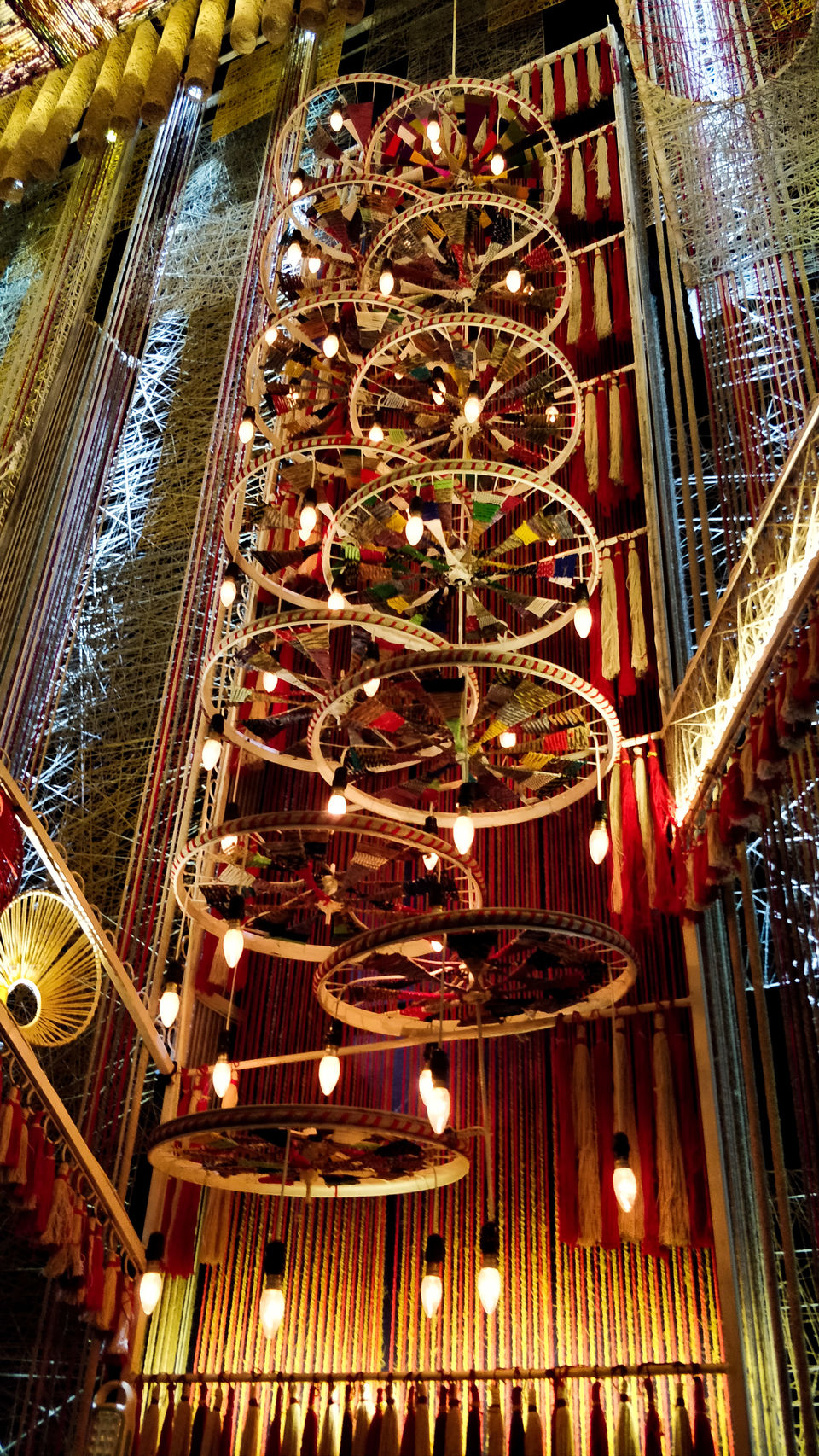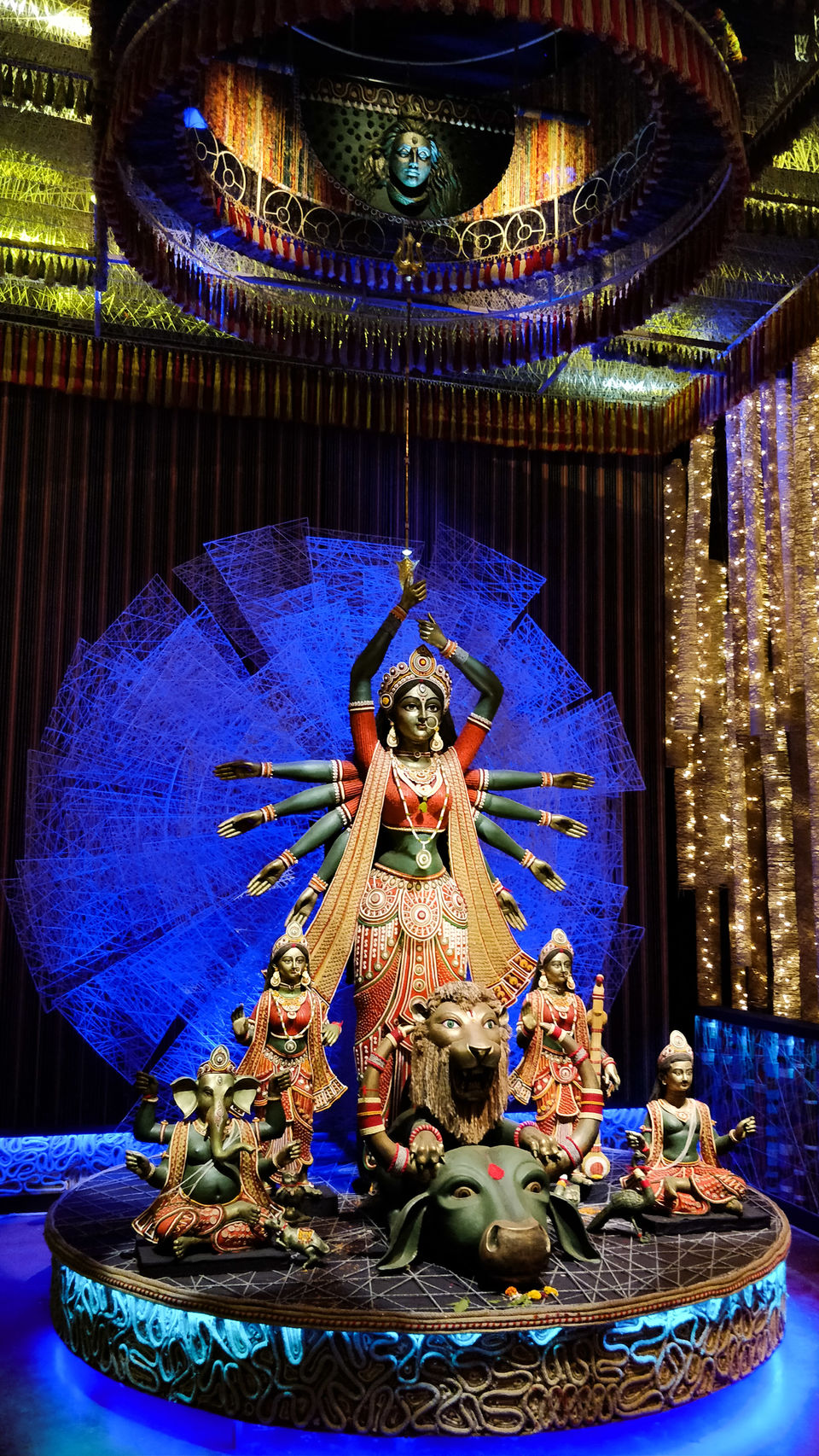 Theme: Bamboo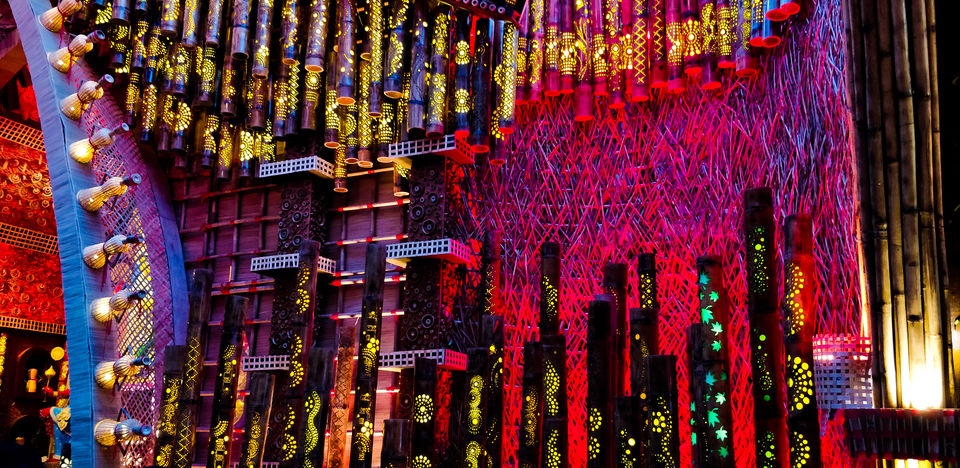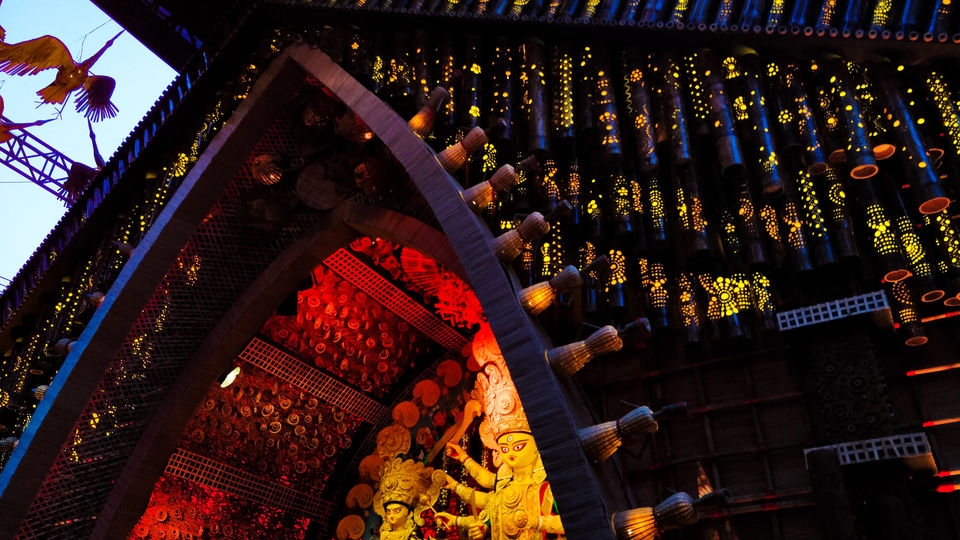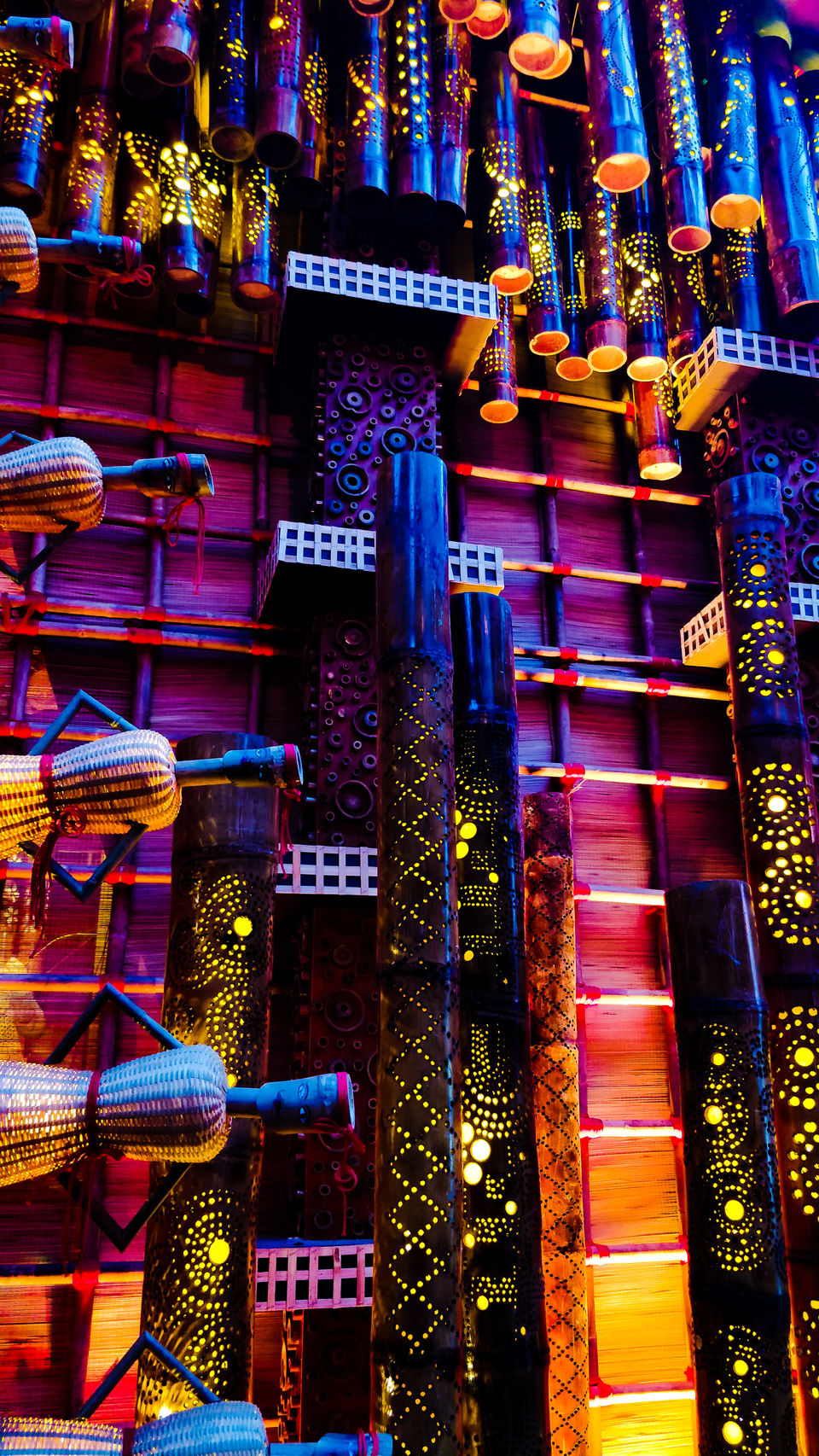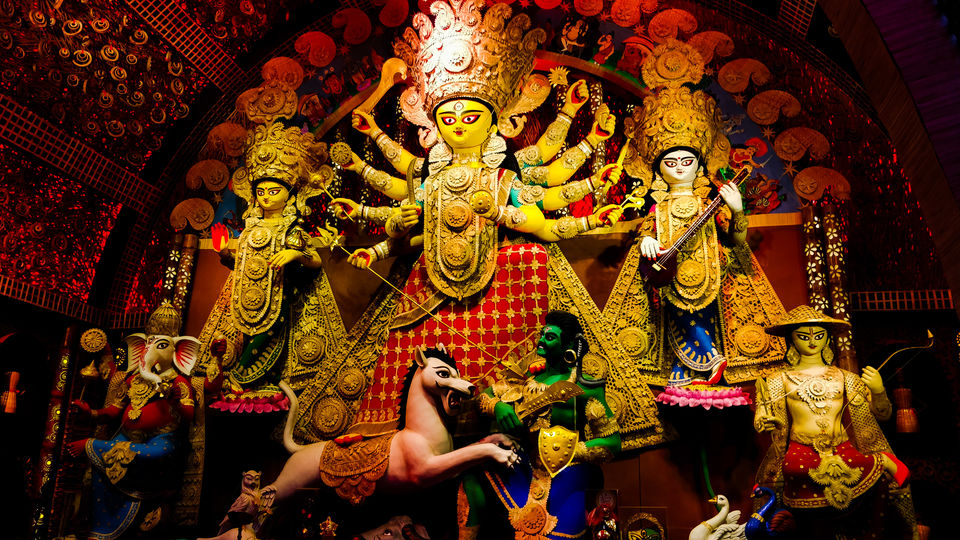 The next thing you should keep in mind is that pandal-hopping will take a lot of time, and it's important to keep water with you. There are places throughout the city where you can refill your water bottle, but I kept a large bottle with me, just to be safe.
During Durga Pujo, the streets will be filled with a variety of food stalls sampling different cuisines. As tempting as they may look, approach them with caution. I would stay away from anything that isn't cooked.
Another amazing part of this festival is the arts and crafts you will find on display. For many artisans, this time of the year presents a huge opportunity to showcase their work. You'll find their stalls scattered near the pandals.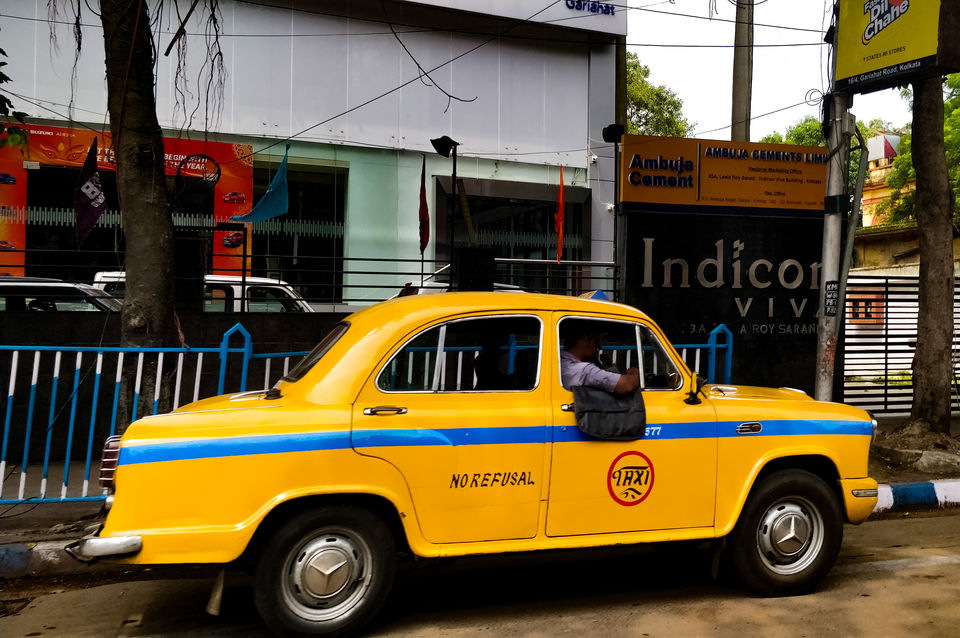 Overall, Durga Pujo is an excellent way to experience Bengali culture and partake in a celebration that will remain in your memory forever.