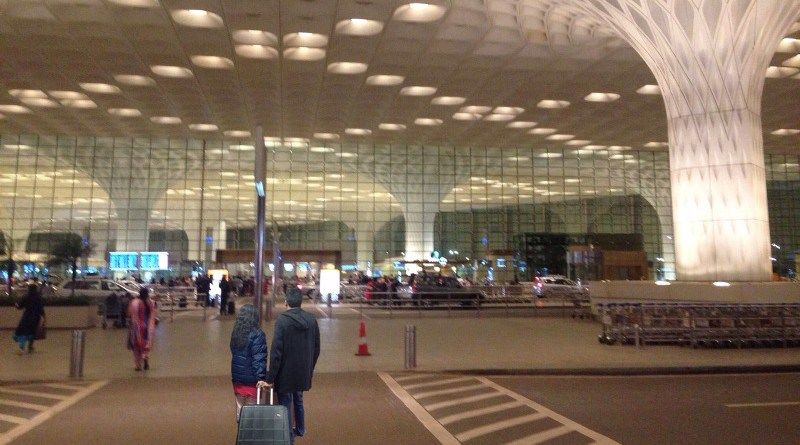 When it comes to packing then probably we are light travelers. We believe in travelling with minimal baggage and we pack light.
Try to make it one suitcase
Either national or international we have always made sure to fit all our clothes in one big suitcase and some essentials (if required) in hand luggage. All flights have luggage limit for Eg: 15 kg in India and 30 kg international and 7 kg as hand luggage which is standard and If you cross beyond than you have to pay a hefty fees. Light luggage not only saves you money but also time and energy you put into carrying heavy luggages.
This saves u a great deal of time waiting to get your bag on baggage counter and energy you would be putting to carry your luggage from going one place to another. See the image below for proper guidance on suitcase.

Let me highlight on how we pack as a couple which will help do so as well.
Cosmetics and essential in one pouch
One more important thing for your lady love is cosmetics, makeup etc. As a travel blogger and filmmaker, it is one of the essential things to look good in order to film good. A medium sized pouch can be arranged and all your essentials can be stored there. This will not only save you space but become very handy to find all the stuff at one place. The image below is example for the same.
Undergarments in one pouch
Like cosmetics, your under garments for his and her can be stored in one small to medium size pouch. Make sure you just carry 3 pairs and not much. You can always wash and dry and repeat.
Clothes to carry

Carry One jeans and short pant with you and 3-4 pairs of top for both of you is enough for 5-7 days of trip and one pair you are already wearing it. If you are travelling in winter than carry jacket or overcoat with you on flight and do not carry on luggage to avoid extra stress on luggage.
Footwear

Wear the heavy or bigger shoes you wanna carry with you on trip and pack the slipper in the luggage. This will surely help you saving lot of extra space.
Gadgets

Your phone can do much of the thing that you can imagine. So avoid carrying extra gadgets with you. If you are going for holidays than a phone with good camera is enough with power bank and charger. You can take pictures, listen to music and talk over phone. You are sorted. No need to carry laptop, tablet, MP3 player etc etc.
Food

If you have a short flight and meal is not provided on board with your ticket, You can always carry some of the snacks like biscuit, chip, sandwich etc on your hand luggage. Save the money you would be paying extra by buying food on board.
Conclusion
The lighter the luggage, the brighter your trip will be.