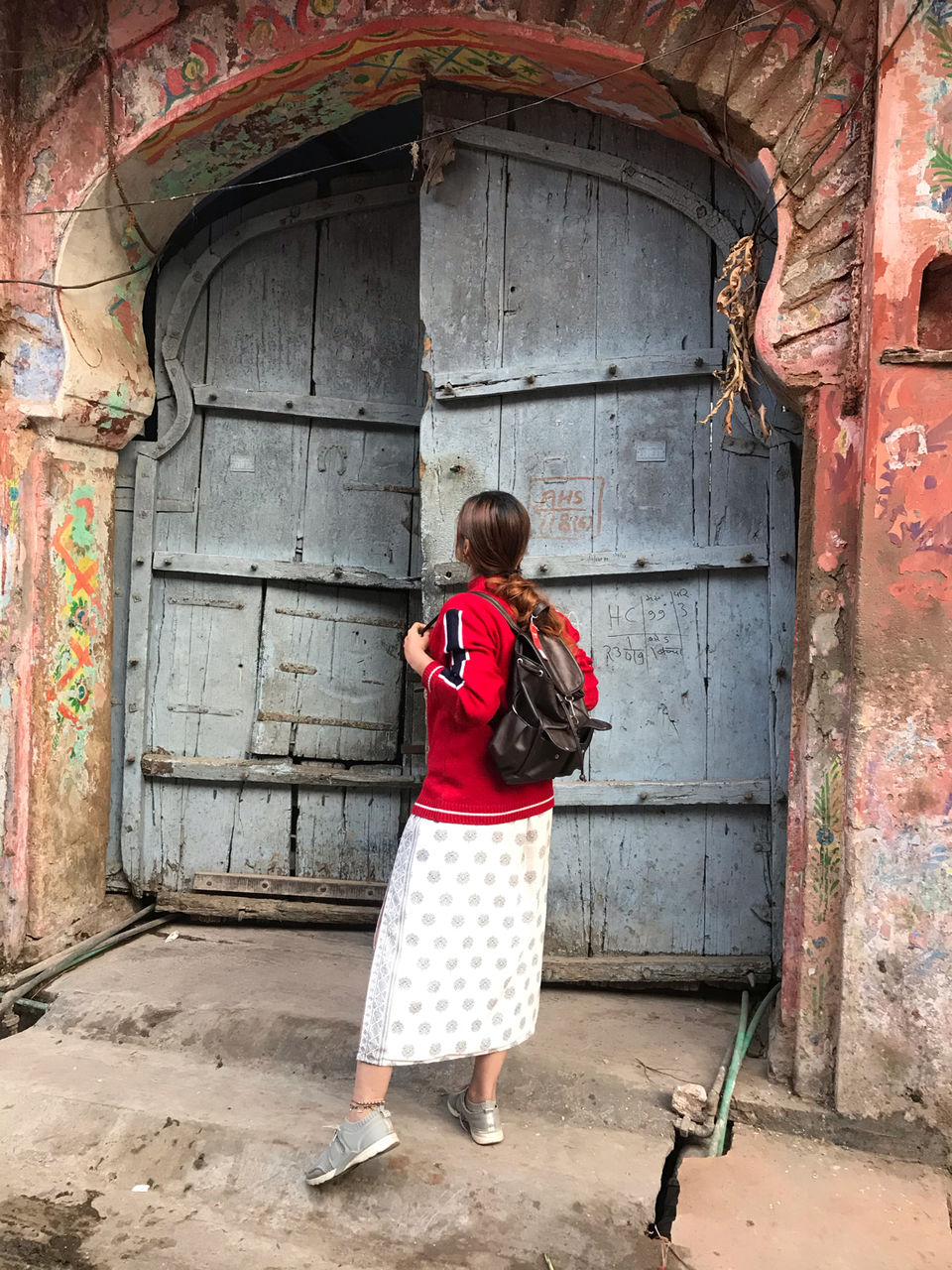 Start with the Right Bag
Have always been that kind of a person who is always ready with 2-3 options where only 1 can work fine!
Eventually I realised that sometimes it's better to pack less or can say, better to pack into an appropriate size of luggage.
So if you are into a travel spree or hopping cities/countries or travelling solo, I would really suggest to be wise in picking a right kind of bag.
Unless you are travelling with your family, or to some family function, you can take n number of things along! I mean these kind of travels are super comfortable and no struggles involved.
The easiest way to avoid heavy bags, luggage fees on airlines and the hassle of dragging bags around is to choose a carry on sized bags.
I carry one middle sized suitcase along with a bag pack from Nike, when I am travelling less or when it doesn't involve too many shifts of places.
But if I am going on a solo trip to and have 2 3 places planned respectively, I prefer carrying a side middle sized handbag along with a shoulder bag. With handbags, it's easier to carry them along even when you check out from your hotel and want to roam around.
Pack "Must Have," Not "Maybe I will need this later"
Packing is an Art!
But the feeling hurts while picking the best ones and leaving the remaining ones.
TIP: Try out all the outfits before packing them into the bags. Get A clear idea of each day's OOTD, and keep them in the same order.
It saves time and a lot of shuffling while you open up to pick a dress for that day.
If you're traveling for longer than a week or two, you will need to do laundry. So Pack accordingly.
TIP: On short trips, hand wash your basics like socks, t-shirts, and underwear in the sink between laundry cycles.
Pack in folds, Not in Bulk
We all know this trick, but we often crush our ironed cloths while doing the rolling...
So roll all your casual wears ( Sleep wear, inner-wear, Wrinkle Free apparels, towels etc) while you fold the good ones and keep them below the roll ones.
TIP: You can even keep each outfit as planned into a zipper bag, so that you won't mess everything in there and pick the right one immediately.
Pack Your Lightest & the comfortable most Pair of Shoes
It took time for me to learn this fact.
ALWAYS ALWAYS, Carry and wear the most comfortable pair of shoes you own while you step out.
So the pair of shoes depend upon
- Where you travelling
- And your comfort zone.
So if you travelling which involves some adventure, Sports shoes are Must!
If travelling for some function or for some event or even for a shoot, carry your shoes accordingly but again, pack the ones which won't give you blisters in the end.
Replace "The Bigger ones" into The "Cute & Travel-Sized"
You don't need to carry your vanity everywhere.
TIP: Get those light -weighted transparent bags, where in your can put all your super essential products. Keep the bag ready always so that you can just slide it in whenever you head out!
So if you don't like the Hotel toiletries, just empty those mini bottles next time and put in your Favourite Shampoo,Conditioner, Face wash and you are good to go.
Miniso is a good place to buy such travel sized utilities in cute colours and affordable pricing.
Don't Forget your Student ID, if you have!
If you are studying or your office id gives you some leverage, do carry them whenever you travel.
Almost 99% of the tourist places where you need to buy an entry ticket, showing a student id will save you a lot.
Colour Code your Bags
While you keep eyeing on the conveyor belt for your luggage, paste some cool stickers or a colour patch or even a Bright coloured tag along your bag.
It saves time and avoid the confusion if there are similar bags on the conveyor.
Lastly, Make a CHECK-LIST
So this one is the first and the last step before you are fully prepped to Travel with no hassle!
Jot down all the things you willing to pack, maybe list them chronologically according to your needs and then check them off before closing your Suitcase/Bag.
Check the latest on Instagram : https://www.instagram.com/thatkaurgirl/
* bon voyage *