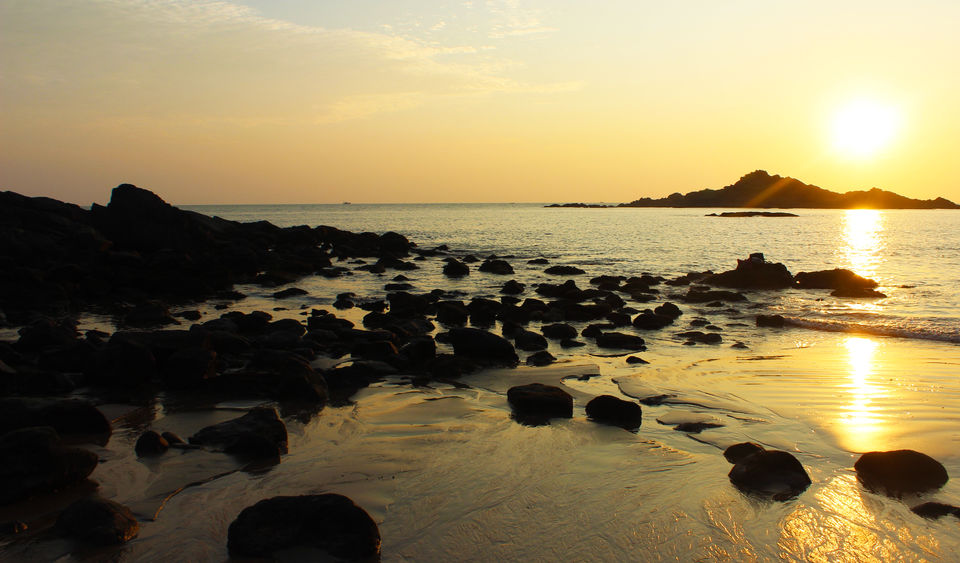 Now that the holidays are near, family holidays are a must! Even though the usual pick is Goa, but the crowded beaches and overly touristy places are a no-no for the modern traveller. Which is why, Gokarna makes for a unique pick! There are many things to explore in Gokarna. Explore the plethora of museums, parks and beaches in Gokarna. Here is the definitive guide to your Gokarna holiday!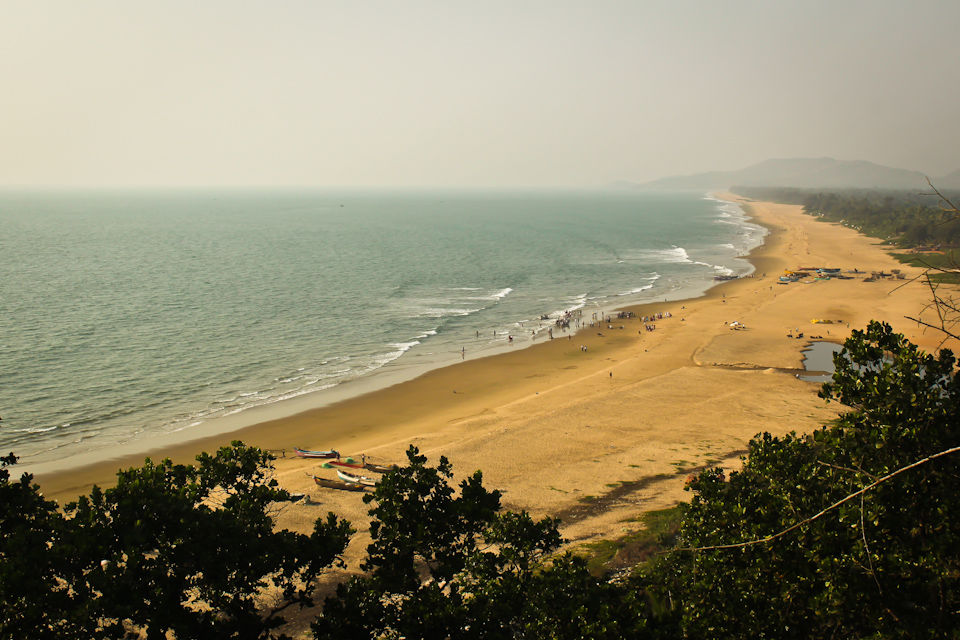 Why travel to Gokarna
Along the West Coast of Karnataka lies this pristine city of Gokarna. The name literally means "Cow's Ear". This place was originally a Hindu pilgrimage centre but has now become an important tourist destination. Around 140km from Goa, this place has become a popular attraction for foreign tourists.
Gokarna is surrounded by hills, one can actually climb from one rock to another and reach beaches! Kudle Beach is one of the main attractions in Gokarna. It is circled by hills and surrounded by rocks, Kudle beach is the perfect beach to chill at with your family and kids. This beach has a lot of shacks, where you can explore some nice food after a swim in the sea!
This is one of the most popular attractions for locals and tourists alike. Named after the serene "Om" symbol of Hindus, this beach is a must-see! Even though this beach is pristine and dotted with rocks, you won't see many restaurants here.
Originally a temple town, Gokarna has many historic temples. One of the main temples is the Mahabaleshwar temple. This temple is home to the Shiva Linga. The legend says that Lord Shiva emerged from the ears of a cow, and hence the name Gokarna, meaning cow's ear. The diety at this temple is 1500 years old. You can also explore other temples around this region, Aadia Godeshwar temple, Ganapati temple, etc.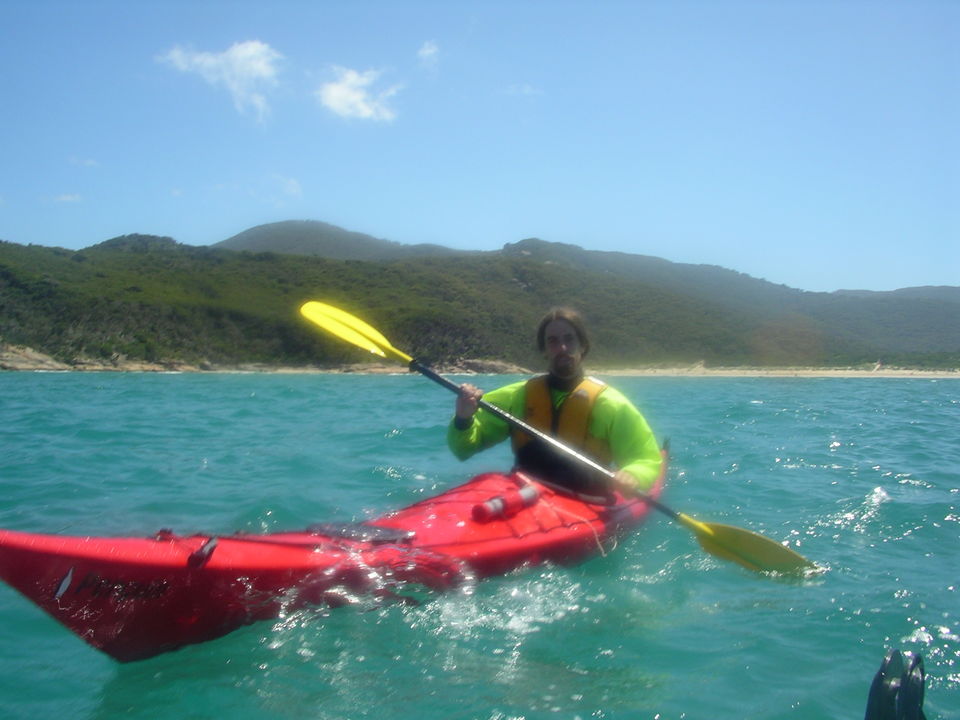 If you and your kids love adventure, don't miss the host of water sports activities here at Om Beach! You can try parasailing, banana boat rides, kayaking and more!
You can try Jet Skiing at Om beach at ₹ 420/ person. You can even try speed boating at Om beach for ₹ 600/ person.
Cuisine on offer
There are many shacks on the beach and good restaurants for the tourists to explore. They serve everything from Italian pasta to Indian thalis. Don't miss out on Prema Restaurant, which may look shabby by the looks but the food here is so delectable. They have everything from Israeli bread to Pastas and Indian Thalis. Prema Restaurant is located on Gokarna beach road. You can also try homemade ice creams here. You should also try Namaste Cafe at Om beach. They have an amazing view of they sea and they serve both Italian and Indian.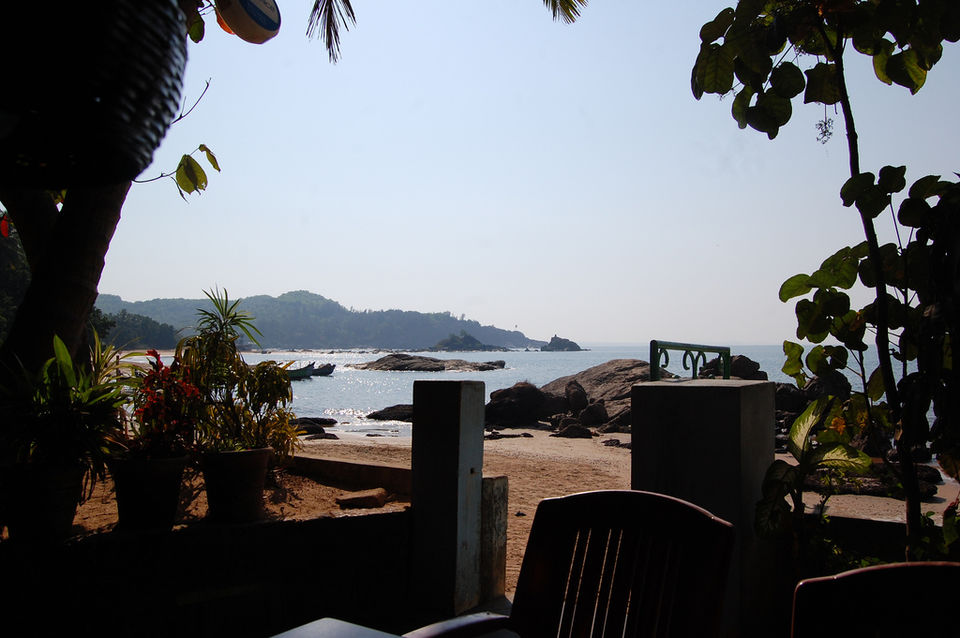 You can also try the Chez Christophe, which is one of the most happening cafes in Gokarna. If you are in the mood to party, then this place is located a kilometre away from Om beach. You will also love the relaxed vibe here as you see people playing lots of instruments.
When to go
November to February is a great time to visit this place as its cooler this time of the year.
Getting there
The nearest metro is Bangalore, from where you can fly to Goa
By air
Dabolim airport in Goa is the nearest airport to Gokarna, which is just 140 km away. After landing here you can take a taxi to Gokarna.
By train
The nearest railway station is Ankola, about 20 km from Gokarna. From the station, taxi services are available for Gokarna.
By road
Gokarna is well connected by road. KSRTC buses ply regularly from Bengaluru, Mangalore, other cities of Karnataka. One can also board a bus from Madgaon and other cities of Goa for Gokarna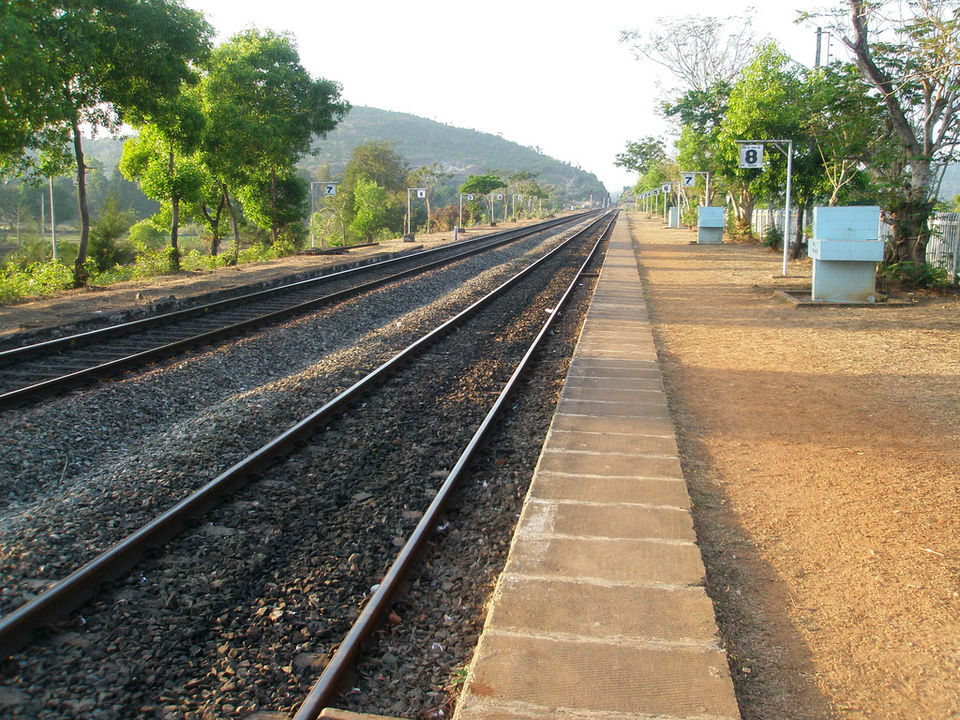 The most convenient way of getting around this city is walking. Adventure enthusiasts have a great time trekking to small hills in the beaches as well. If the weather is good, walking is comfortable. You can also try ferry's as it connects beaches to the town. There are shared boats as well which charge ₹ 50 to ₹ 100 per person. Reserving a boat can cost around ₹ 400.
You can also try city rickshaws, the drivers charge a minimal amount of ₹ 30.
Accommodation
There are many guest houses and hotels to stay at Gokarna with varying budgets. Here are some of the best hotels:
The most amazing part of this hotel is that it's just a 12 minute walk from the beach. Facing the sea, Gokarna International Beach Resort features an outdoor swimming pool and a garden. With a terrace, the property also boasts of on-site dining. Guests can enjoy sea views.
Price: ₹ 4050 per night, not including breakfast.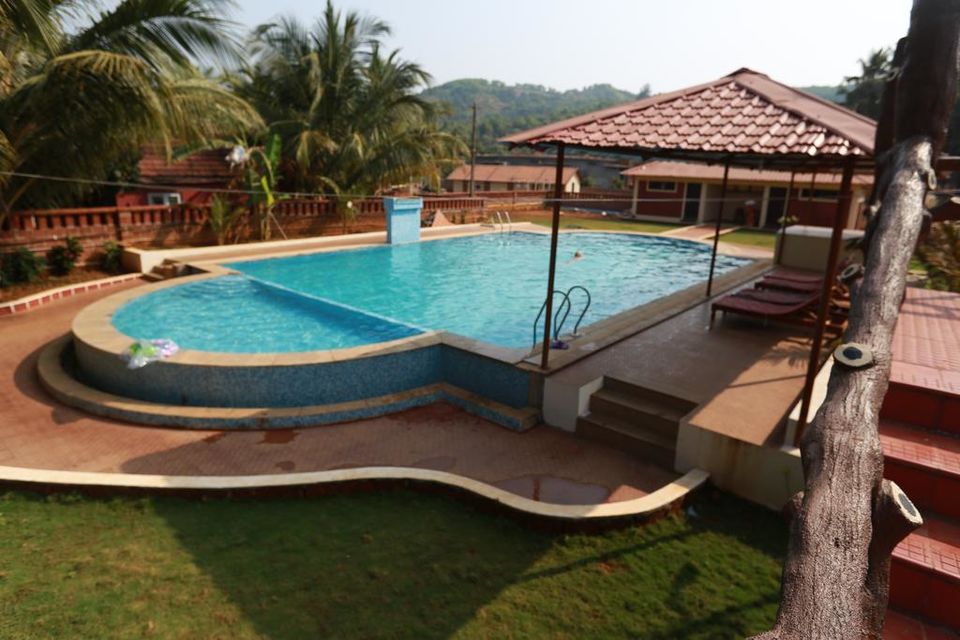 If you want a cheap but good hotel, try Shri Shri Resort. This is also just an 8-minute walk from the beach. There's WiFi all around the property. The resort has a restaurant and the property also boasts of massage services and a garden. All rooms are fitted with a seating area.
Price: ₹ 1449 not including breakfast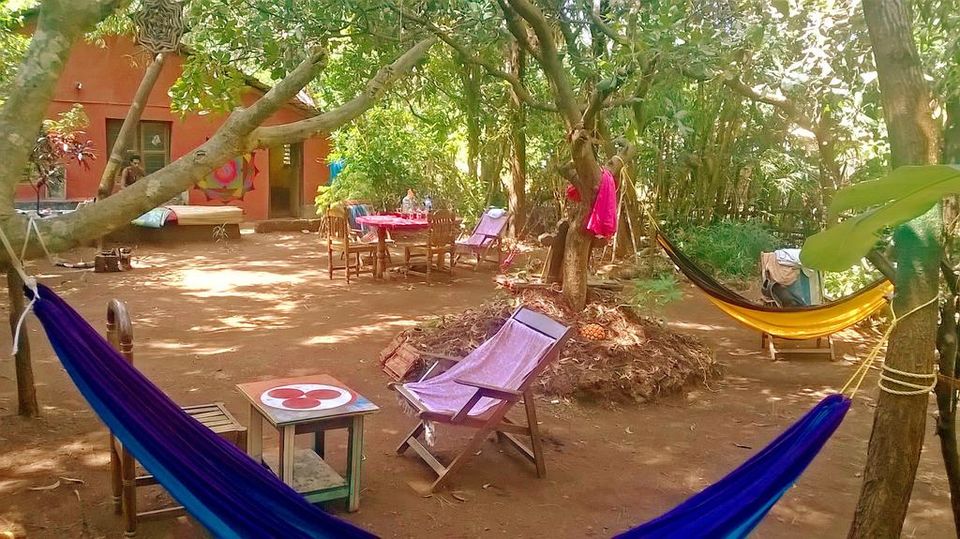 If you want to have a relaxed vacation, this is the best resort. Located just 4 minutes away from the beach, Namaste Yoga Farm offers 2 yoga decks, a tour desk, and luggage storage. The accommodation features a seating area, tea and coffee making facilities, and a fan. There is private bathroom. An ocean, hill, and garden view can be enjoyed.
Price: ₹ 2993 not including breakfast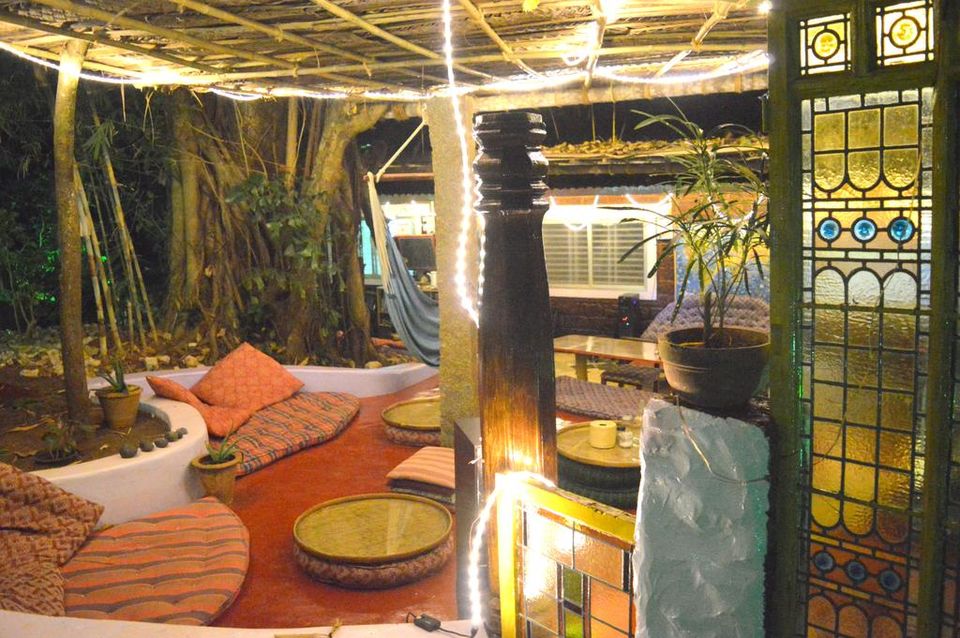 Have some tips or travel-related questions? Visit the community forum to ask questions, get answers, meet other travellers, and share your advice.