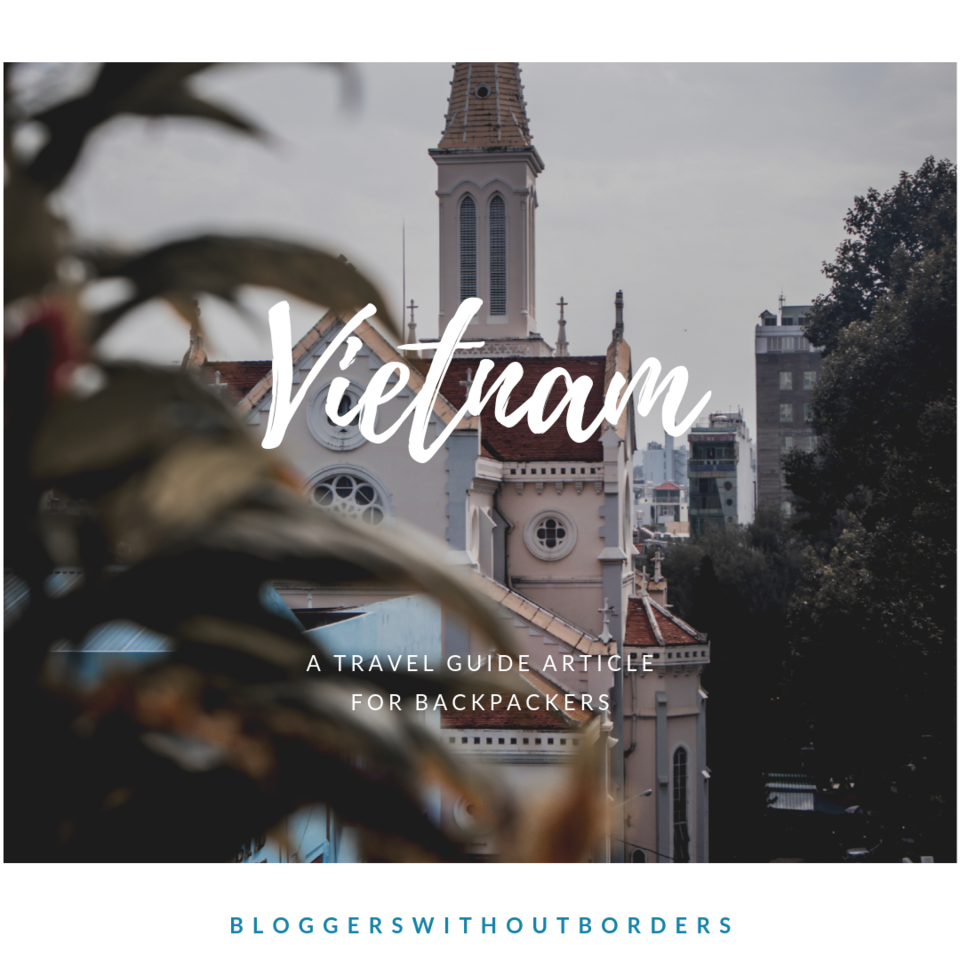 This blog will help you for end to end process how you can do an amazing budget trip to Vietnam
1) VISA and FLIGHTS
To obtain Vietnam visa you have to apply for an approval letter before booking flight tickets. Click the link below to obtain approval letter. Don't fall in scam of cheap approval letters We have tried this and got the letter in 72 hours. After that you have to pay 25 dollars as a visa on arrival fees after landing in Vietnam.
https://applyvietnamvisa.org
Booking fight tickets are very easy these and have tons of options on internet. You can search on multiple websites and we got an amazing deal on makemytrip.com. If you are a backpacker then there is good news for you, book a flight ticket without check-in baggage and you will get some amazing cheap flight tickets.
2) STAY and FOOD
Vietnam is not a very expensive country except the touristy areas like everywhere. For stay you have good hostels which starts from 300 INR to 700 INR, price depends on location and how famous the hostel is. If you have a kid below 12 years old you will not be able to stay in hostels but there are so many good budget hotels which starts from 1000 INR to 3000 INR.
We recommend you to stay in District 01 sector because all the attractions are at walk able distance.
Vietnam has some amazing street food and we will highly recommend you to try some local food and Vietnam is haven for non-veg lovers. we will give you a goof tip that how to find right local food joint. Just check if you see so many locals are eating on a small restaurant it means food is good as well. Always book a stay where breakfast is added in your package so you will get first meal of the day without any hassle.
If you are vegetarian, still don't worry you will get some good pure vegetarian restaurants in locality. Always as for vegan food to get vegetarian food.
3) LOCAL TRANSPORT & TOURS
Ho chi minh (Saigon) has a good bus local bus network so for local transport you cal rely on there their bus. If you want to book a cab or taxi we will recommend you to download " GRAB " taxi app which has a motorbike option and car option. We traveled most of the time in bus or on foot. In Saigon all the attractions are at walk able distance.
To book some local tour like Chu Chi Tunnels, Mekond Delta etc, always check with multiple local tour operator and get the best price. If you book both together you might better, like we got 10 dollars per person for a single trip. So 40 dollars for 2 members for both the tours which is a good deal.
4) CURRENCY EXCHANGE & SIM NETWORK
To exchange currency you have 2 options, first convert INR to USD second Withdraw from ATM in Vietnam. If you are travelling to more than one country when it is recommended to carry USD but if you are going to Vietnam only then you can withdraw amount from ATM as well so you don't have to day conversion charges twice. CITI bank has a good network in Vietnam and they charge very less if you withdraw from ATM. For exchange we will suggest Vietnam Foreign Exchange Bank which gives good conversion rate.
To connected get connected with internet you can opt for local tourist sim and you will get lots of options on airport. We bought a sim near to our hostel and the cost was almost half which was offered in airport.
Most of the time all the hostels, hotels restaurants and cafes has free WiFi which you can use but to use maps and booking taxi requires internet connection if you are not in cafe or hostel.
Thank You some much for reading our blog. Do subscribe, like and share our YouTube channel and we keep updating out trip and tricks for travel on our Instagram page: " BloggersWithoutBorders "

Channel Name: Bloggerswithoutborders