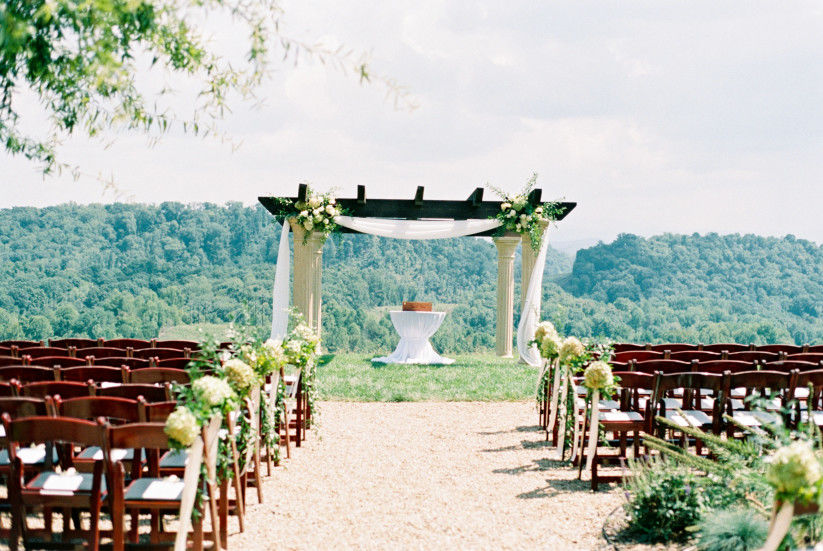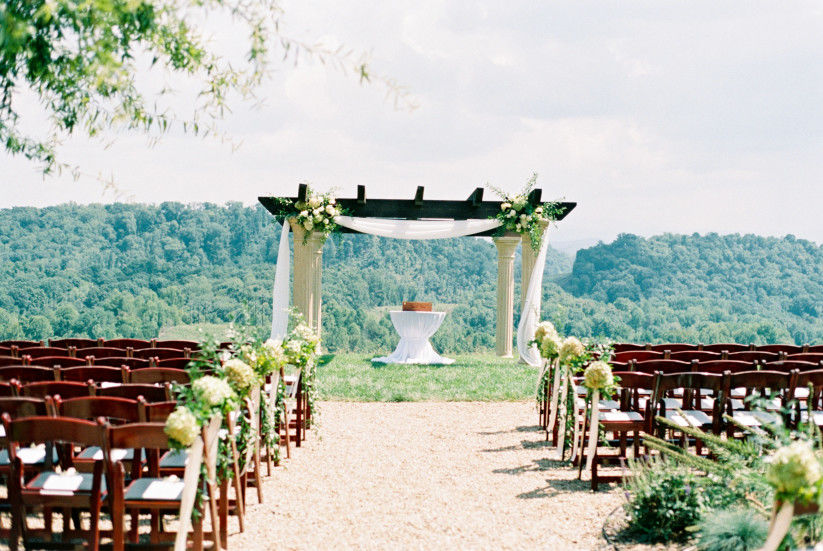 Congratulations- you're getting married! As spring gets into full swing, this year's class of brides and grooms-to-be are at a fever pitch with the surprisingly detailed process of planning a wedding. One of the more popular choices for wedding dates set in the late spring and summer months is to hold the ceremony, reception, or both at a stunning outdoor venue. It's not hard to see why outdoor weddings are so popular- breathtaking scenery and picturesque views make for an exquisite backdrop for both posed and candid wedding photos and videos.
However, holding a wedding, or any large-scale gathering, outdoors is always something of a risky proposition. After all, there's no way to control Mother Nature during your event! Staying one step ahead of the game can save you a bundle of headaches, and give you the Plan B (and Plan C and Plan D) you may need to make sure getting hitched goes off without a hitch. We've got the inside scoop on the most important preparations you should make before saying "I do" in the great outdoors!
Stay Flexible
You've found the most marvelous venue for your dream wedding- a sweet little meadow filled with wildflowers and sunshine. One little thing- the spot has zero nearby shelters in case of inclement weather, no access to restrooms, and the only way to get to it is up a steep, scary-looking dirt road with no wheelchair access for disabled or elderly guests. Instead of making your loved ones put up with inconveniences like this just so you can be wed at your favorite outdoor spot, perhaps consider choosing a much more accommodating venue and instead taking photos of just the two of you there in the weeks leading up to the wedding.
Keep it Legal
Getting married outdoors comes with its own set of requirements. From permit acquisitions to zoning issues, it's wise to contact the city or county in which your chosen venue is located several months ahead of the wedding, well before you print the invitations! By speaking with a city official, you can find out if your chosen outdoor spot is part of the city Parks and Rec department, or if there are any associated fees or necessary permits that must be obtained prior to booking your big day. This little bit of legal preparation will help you avoid an awkward encounter with the local police when you're walking down the aisle!
Think of Everything
The moment you decide on an outdoor wedding, it's time to go into prep mode by thinking about all the things that your guests could potentially need during the course of your event. Securing tents, outdoor heaters, and umbrellas ahead of time will come in handy if the weather decides not to cooperate. Ensuring that there is easy access to restrooms or, alternatively, renting Port-A-Potties, will keep everyone comfortable and happy for the duration of your wedding. Denver Bridal Shop The Bridal Collection has advised many brides over the years, and has a few more tips to share: "Little extras, such as sunscreen, bottled water, and lip balm, can even be screen printed with your names and wedding date on them, serving as both adorable party favors and useful necessities on a hot summer day." The more you think about your guests and what you can do to make them comfortable, the better time everyone will have at your wedding!
When you and your future spouse choose an outdoor location for your wedding venue, it comes with a variety of responsibilities and considerations that may not be an issue at a standard indoor spot. However, with a little advance preparation, your wedding event can be the one everyone talks about- in a good way!- for years to come.