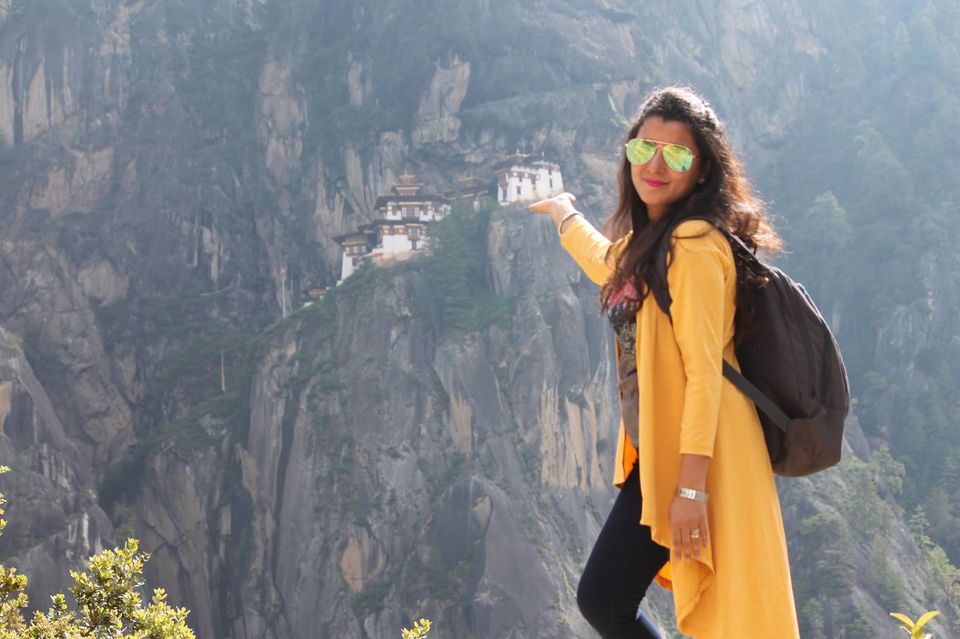 Hello everyone, so if you are planning to visit Bhutan and wondering how to reach there then below is the solution to your problem.
There are three options to reach Bhutan and I am going to explain all of them in brief. A) Air B) Road and C) Train
By Air - Fly directly to Paro (Airport distance is 6km from Paro and 54km from Thimphu)
You can book your tickets only through Bhutan government website Druk air and select SAARC under nationality but one thing I must tell you that the fares are really high and there is rare chance to get the availability on your desired dates.
Fly till Bagdogra - You may take a flight till Bagdogra to cut down the expense and from Bagdogra you may hire a taxi or take a bus till Jaigaon-border town and at the other side of Jaigaon is town Phuentsholing in Bhutan where you can collect permit and depart further by Bus or Bhutan taxi and this is what most of the people do so they get to see roadside beauty from Phuentsholing To Thimphu.
NOTE: Jaigaon to Phuentsholing you can just walk through border gate which is open from 6 am to 9 pm.
By Road - There are three border gates from where you can enter Bhutan- 1. Phuentsholing (16 km from Hasimara railway station and 150 km from Silliguri)
2. Gelephu (east side)
3. Samdrup jongkhar (east side 150 km away from Guwahati)
Out of these three places, phuentsholing is generally used by tourist people because this is the nearest gate to reach Thimphu, Paro, and other tourist destinations. You can take your own car or hire a Bhutan taxi from any of these places and yes Bus is also an option for you but they are not frequent and are very few.
By Train - Hasimara is the nearest railway station to reach Jaigaon or Phuentsholing after getting down here you can take an auto which will take not more than half an hour to reach border gate which is 16 km from railway station. There are lot of train options from all over India to Hasimara and if you don't find any then travel till Siliguri by air or train and then take another train or bus from Siliguri to reach Hasimara.