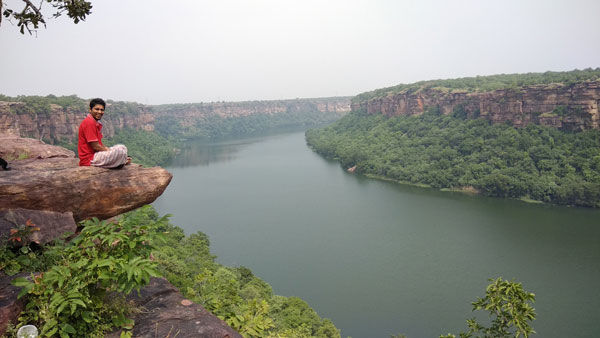 All you need to know about Garadia Mahadev temple low budget
I clubbed Garadia Mahadev temple in budget with Jaipur, because I had only two days;Saturday and Sunday. So if you want to know more about my travel experience to Jaipur, you can check my previous article on this link JAIPUR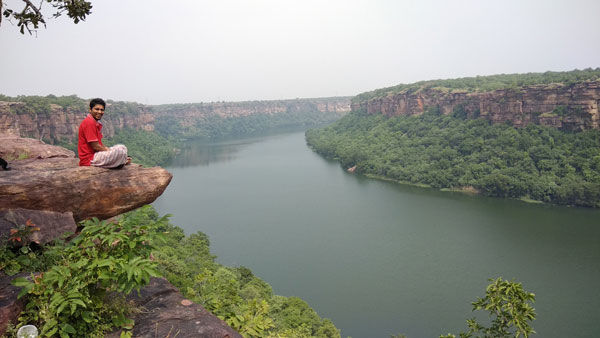 Before I talk about my journey, let me give you some information on Garadia Mahadev temple:
Most people say it's the Grand Canyon of India, but it is not. It's a canyon type of valley which is located near the Chambal River, 24 Kms from Kota. There is a Lord Shiva temple for which you have to walk down stairs, which is 100 meters away in the surrounding. It gives you a spectacular view and definitely wont disappoint you. It's worth going there. First you need to reach Kota railway station which is well connected by railways. We came by an overnight train from Jaipur, reached Kota early morning at 05:30
How do you reach Garadia mahadev temple from Kota: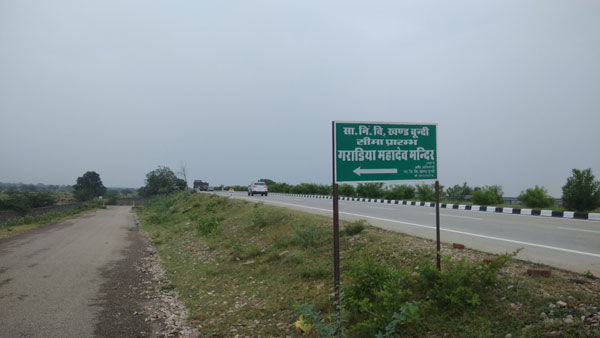 Public transport:
a. Take a bus to Naya Pura(Agarson chowk) Rs. 5
b. From Naya Pura take any bus going towards Bijuliya/chittorgarh/Bhilwada and get down at Khadipur Rs. 40 ( you will see the board of Garadia Mahadev temple on the highway)
c. Walk towards the left as indicated on the board after 20min of walk, Turn left and walk for 7min and you will spot a forest office.
d. Take your ticket from here. Rs. 75 and for Student Rs. 20
e. From here the Garadia Mahadev temple is 20 min walk and you will finally reach you destination.
Private Vehicle(24km from Kota):
a. It is situated on the NH -76 highway that leads to Dabi and Chittorgarh.
b. You will find Board of Garadia to your left just before a flyover of village Khadipur.
c. Take left turn from the board and then right and you will reach the forest office.
d. Car entry is Rs. 100 and Bike entry is Rs. 30.
Best time to visit:
August to January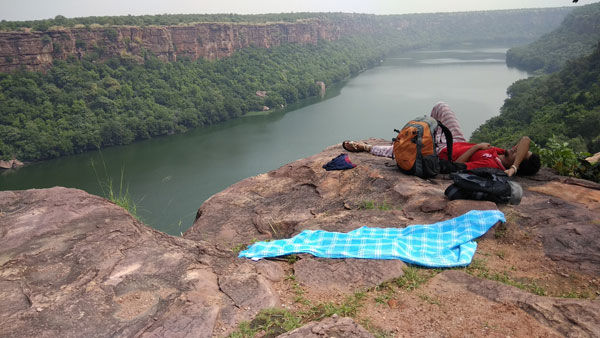 Things you need to know before you go:
a. Carry your college ID if your a student.
b. You can have bath at the Mahadev temple so carry extra pair of clothes.
c. Camping is not allowed as its under forest restriction.
d. Drinking water near the temple is available 12 months a year.
e. No food available here, so carry food from Kota.
To sum it up, let's break down the expenses:
1. Borivali to Jaipur (Indian Railway) Reservation : Rs. 535
2. Jaipur Total tour ( Details in Jaipur article) : Rs 190
3. Jaipur to Kota (Indian Railway) Reservation: Rs 115. (overnight train)
4. Breakfast (tea and biscuit) : Rs. 20
5. Kota to Naya pur (public bus): Rs. 5
6. Naya pur to Khadipur(public bus):Rs. 40(its the minimum fare)
7. Entry to Garadia Mahadev temple: Rs. 20
8. Khadipur to Naya pur ( Hitch hiked): Rs. 30
9. Naya pur to Kota station (rickshaw):Rs. 10.
10. Dinner at Kota Station(cholle bhattura): Rs. 20 * 3 = 60
11. Kota to Mumbai (Indian railway) Garib rath: Rs. 715
So the Total Expense:
1. Garadia mahadev temple Budget Backpack Travel: Rs. 165 (excluding train tickets)
2. Total expense of Jaipur and Garadia Mahadev temple: 1720 (Inclusive of all)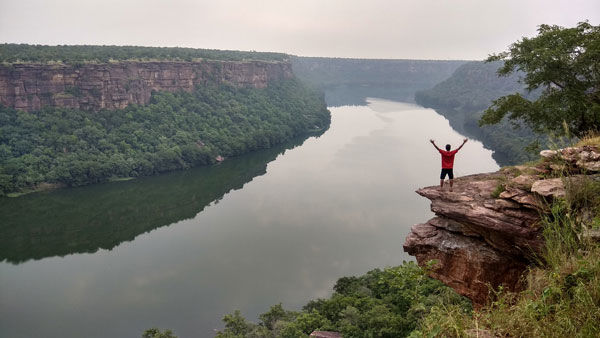 Please leave your comment, which will help me write more in detail. Feel free to ask, if you have any query regarding the travel. I am one of you only!
Actually blog from www.trekraw.com
For more budget travel and trek around mumbai and pune be updated on www.facebook.com/trekraw