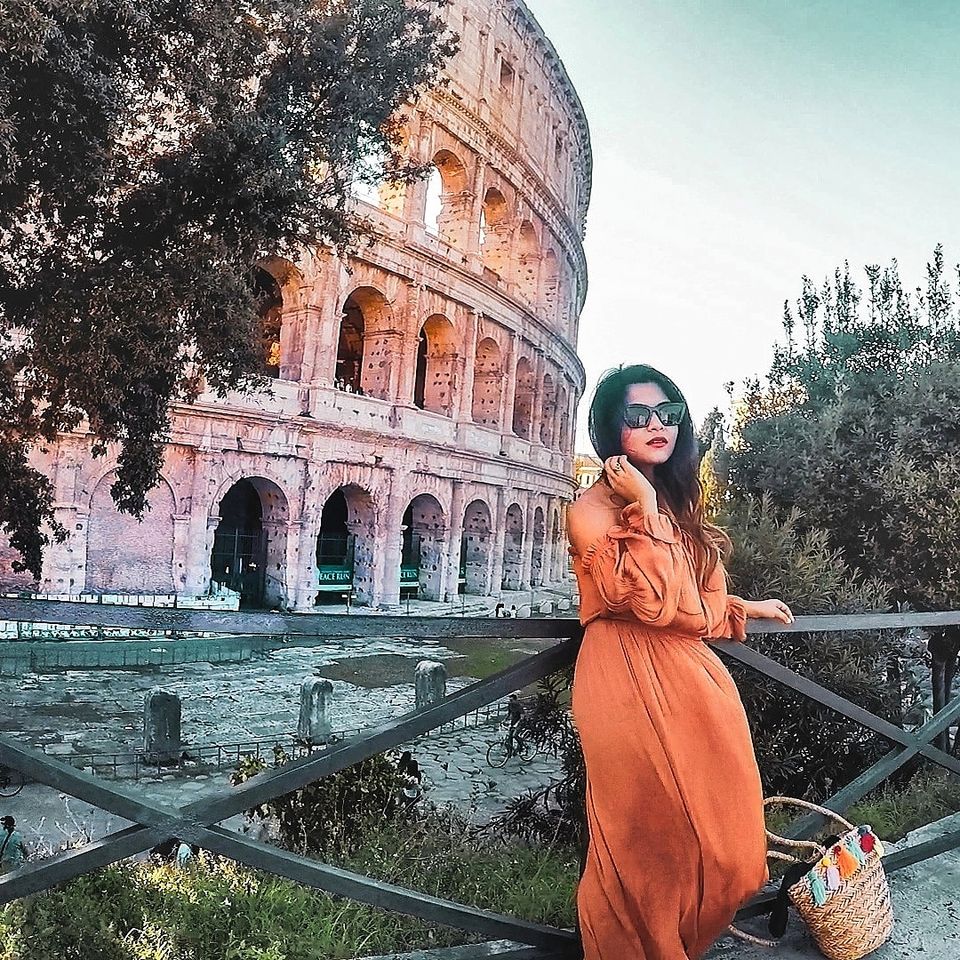 The eternal city of Rome!!!!
Well, Rome was not built in a day and its safe to say it can't be seen in one either. So lets get straight into how you can plan your perfect vacation in Rome.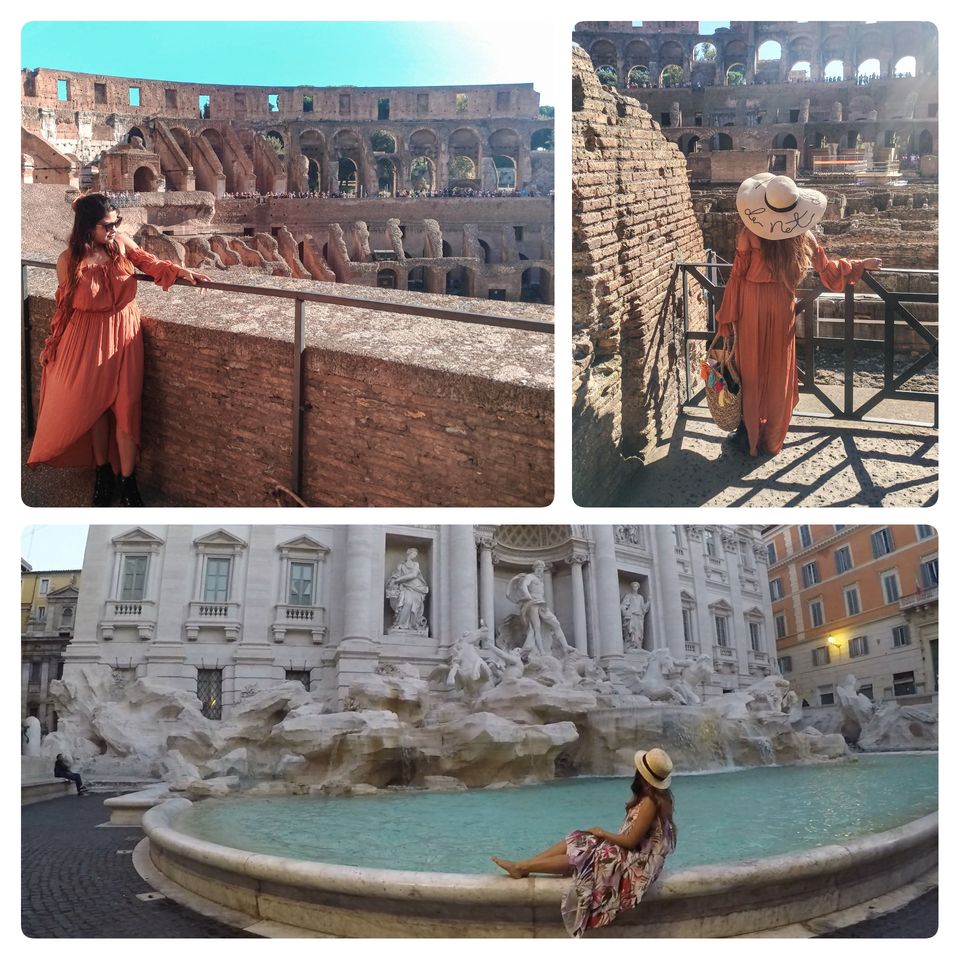 DAY I :
Colosseum & The Roman Forum:
The Colosseum is one the most iconic places on this planet, part of the modern seven wonders of the world, and being located in the centre of the city attracts lot of tourists all over the year. I would suggest that you book your tickets online in advance which gives the entry to the Colosseum and Roman forum. This way you get to skip the long queues for the tickets and save quite a bit of time. We reached there around afternoon and it took us only ten minutes in the queue to get in. The Colosseum is an imposing piece of architecture and it really hits you once you are inside as you look down on to the grounds of this famous amphitheater. The thought of those past gladiator battles immediately starts running through your mind and you can feel those goosebumps.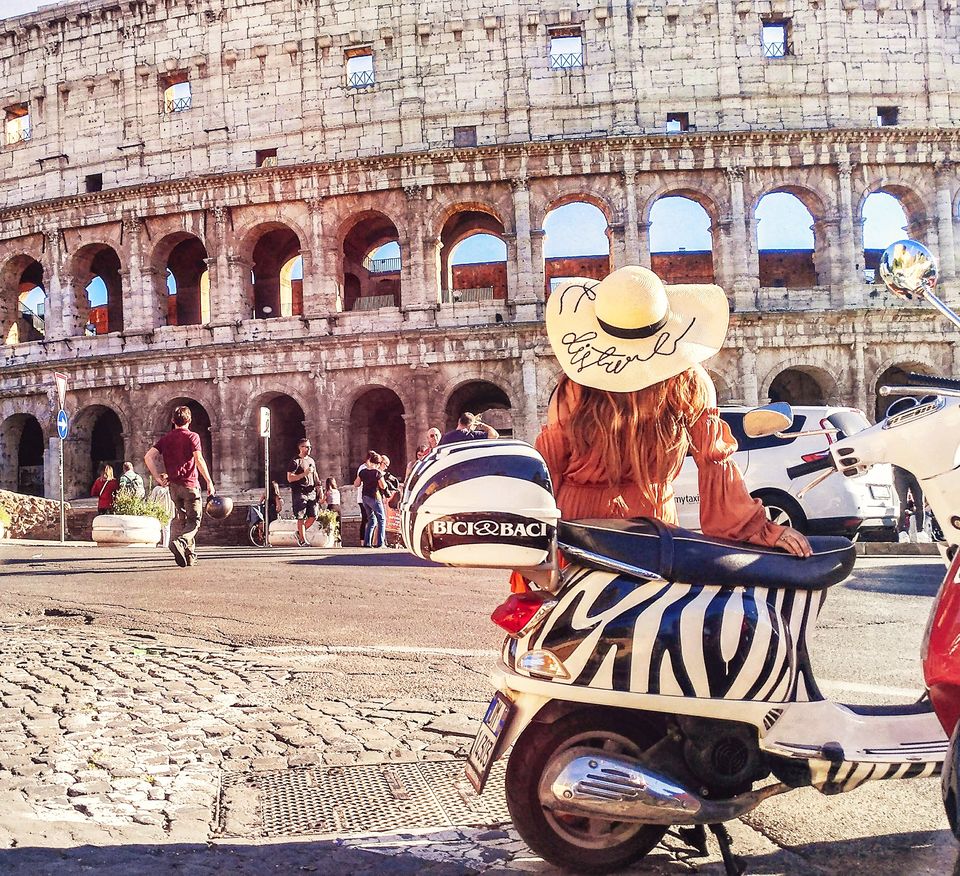 Keep at least 2 hours to explore the inside as its so vast. Once done with the Colosseum you can proceed to visit the Roman Forum which is a very short walk from the Colosseum. This used to be the hub of ancient Rome and you can see the ruins and let your imaginations take you on a ride again. Once you complete visiting all the places you can sit down at one of the cafes in front of the Colosseum and have some delicious pizzas with some stunning views.

Travel Tip:
1. It can obviously get very busy in front of the Colosseum so do be aware of pickpockets and keep your belongings safe.
2. Online tickets for the Colosseum usually also include the Roman Forum and the Palatine Hill and costs around 20 Euros for an adult.
3. I would suggest staying somewhere close to the Colosseum or the Termini station for the first day to get easy access to the Colosseum. The red pointer in the map is where we stayed on our 1st day.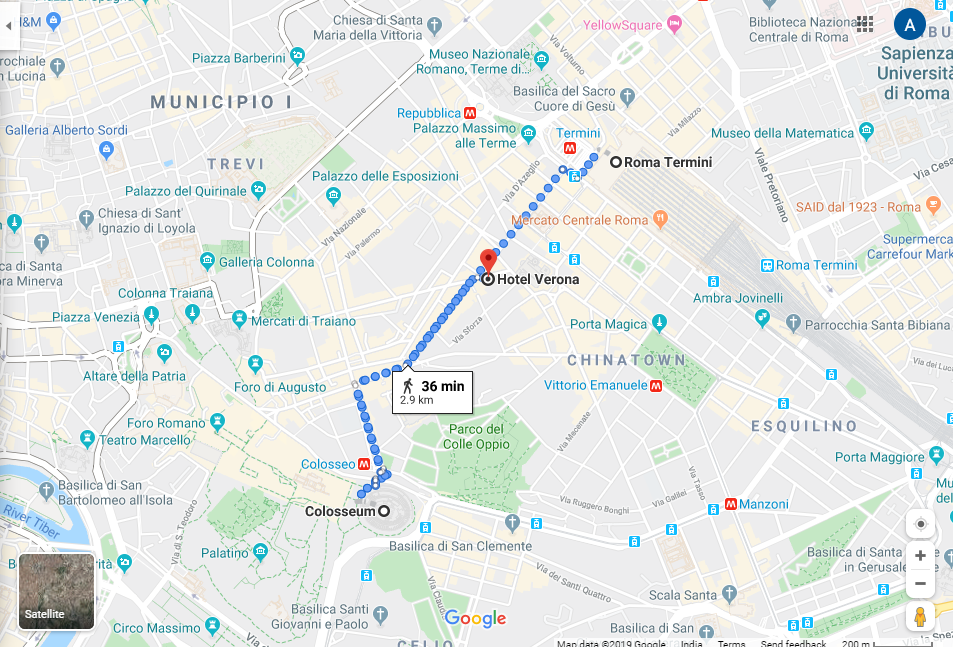 DAY II :
The Vatican City :
St. Peter's Square (Piazza San Pietro in Italian) is located in the Vatican City at the feet of St. Peter's Basilica. It is one of the most renowned squares in the world .
I don't think this place needs any introduction. We were aware of the huge crowds so we made it really early there and trust me the queue was really less. We reached there around 8:30 am in the morning, and this place is pretty huge so took almost 4 hours to visit the chapel and the museum.
The best time to visit Vatican City:
Try to get here early in the morning to minimize the impact of crowds and also to give yourself more time to explore everything here.
You can purchase the tickets online. It was an amazing experience to visit the chapel. We were spellbound by the architecture of the chapel when we entered inside. You do need at least half a day to visit everything here including the museum and so do plan accordingly.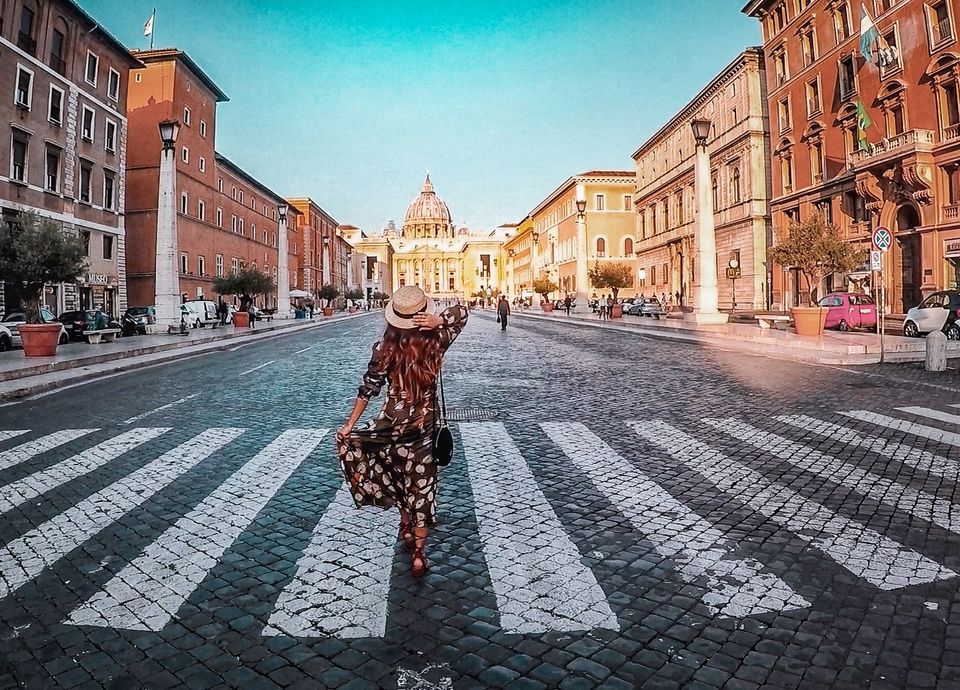 How to get there :
The Vatican City is nearby from the centre of Rome. Rome Metro has a station just outside the Vatican walls at Ottaviano-S. Pietro. Line A of the Metro runs through with trains every few minutes. It's a short walk from the Metro to both St Peter's Square and the Vatican Museums.

There are other options as well. You could either take a bus (#40 or #64) from Roma Termini.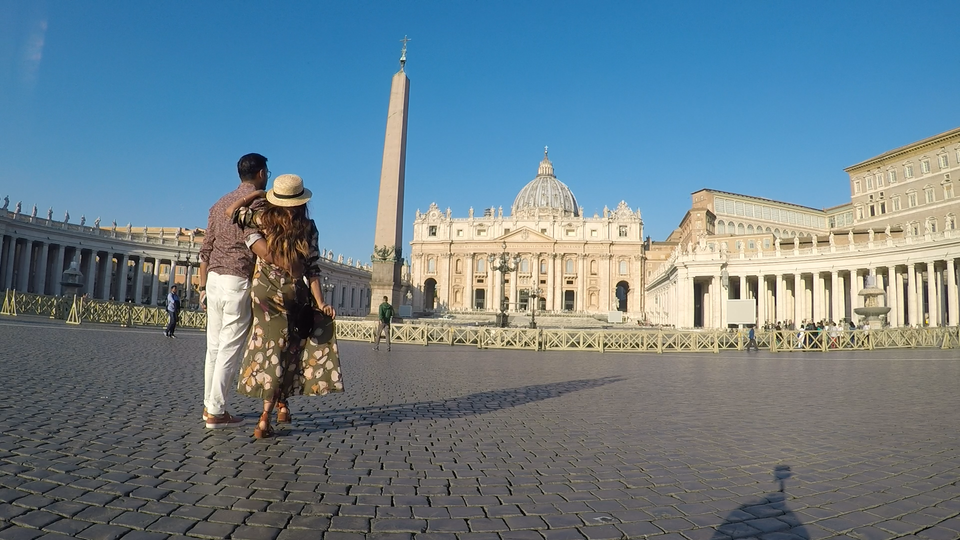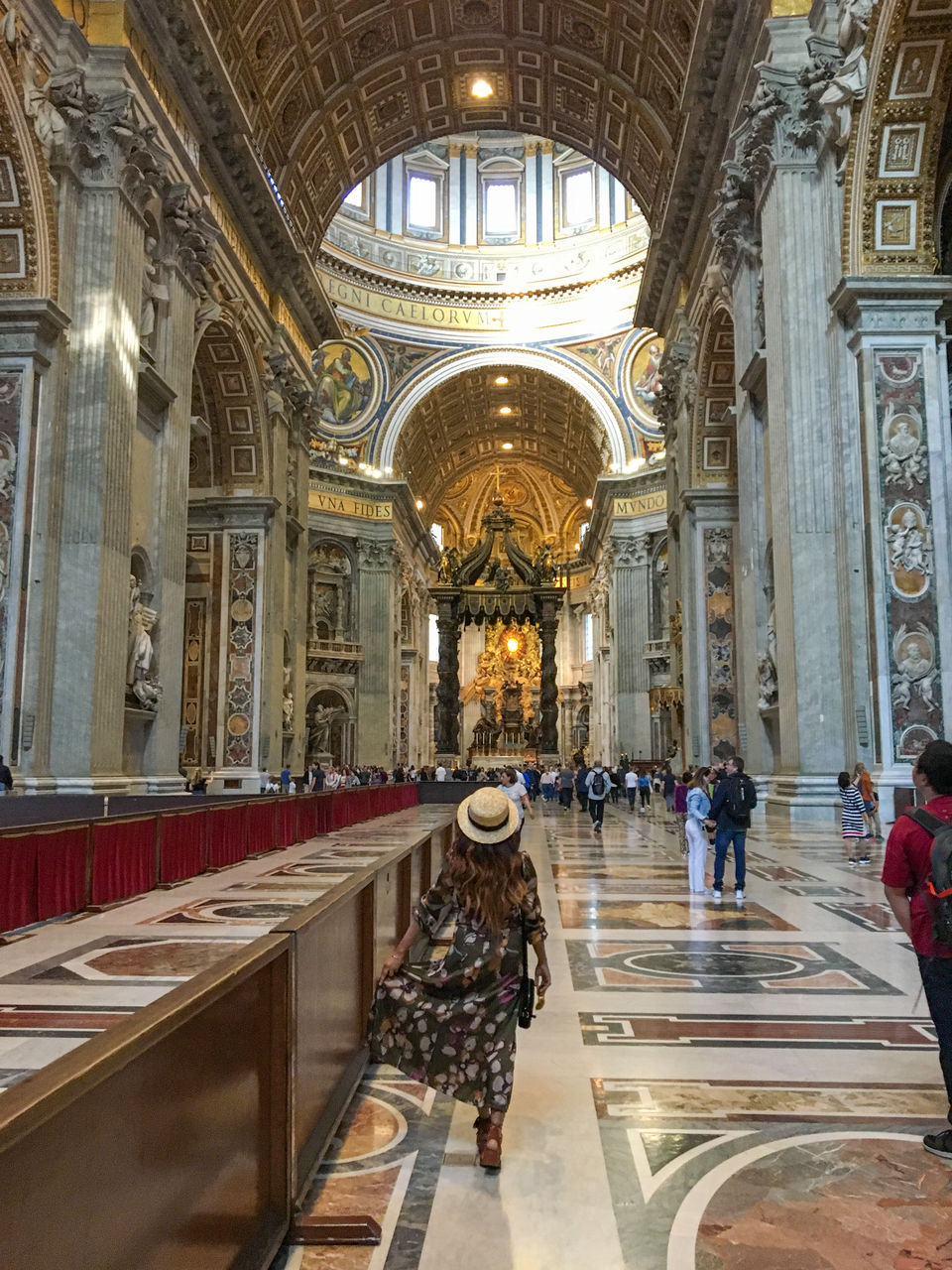 Castel Sant'Angelo :
After visiting the Vatican you can just walk for 10 mins by the River Tiber to this place. This was initially commissioned by the Roman Emperor Hadrian as a mausoleum for himself and his family. The building was later used by the popes as a fortress and castle, and is now a museum.
Walk across the bridge over River Tiber to get some gorgeous shots of this place.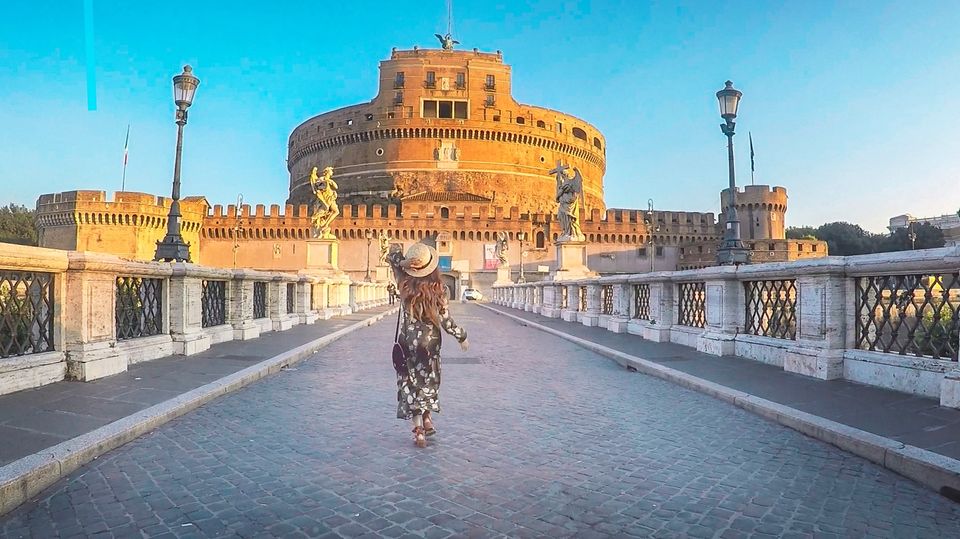 DAY III :
Trevi Fountain: ( You must start off your day from here )
Ah whatever I write about this place I am sure will be less than how beautiful it actually is. They have a saying that those who toss coins into its waters will return to Rome and that is one of the main reasons why you would expect a lot of people there. So be prepared and head there as early as possible so that you get space to stand in front of the fountain ( no I am not kidding, it does get that busy!!! )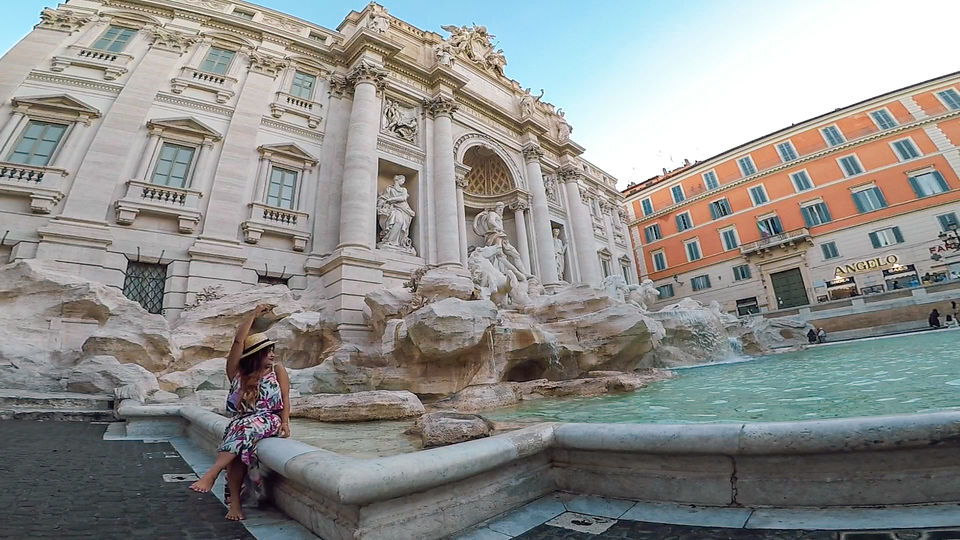 Piazza di Spagna & the Spanish Steps :
The Spanish Steps are a set of steps in Rome climbing a steep slope between the Piazza di Spagna at the base and Piazza Trinità dei Monti, dominated by the Trinità dei Monti church at the top. It is one of the most picturesque settings in Rome and be sure to take your cameras out for those Instagram-worthy shots!!!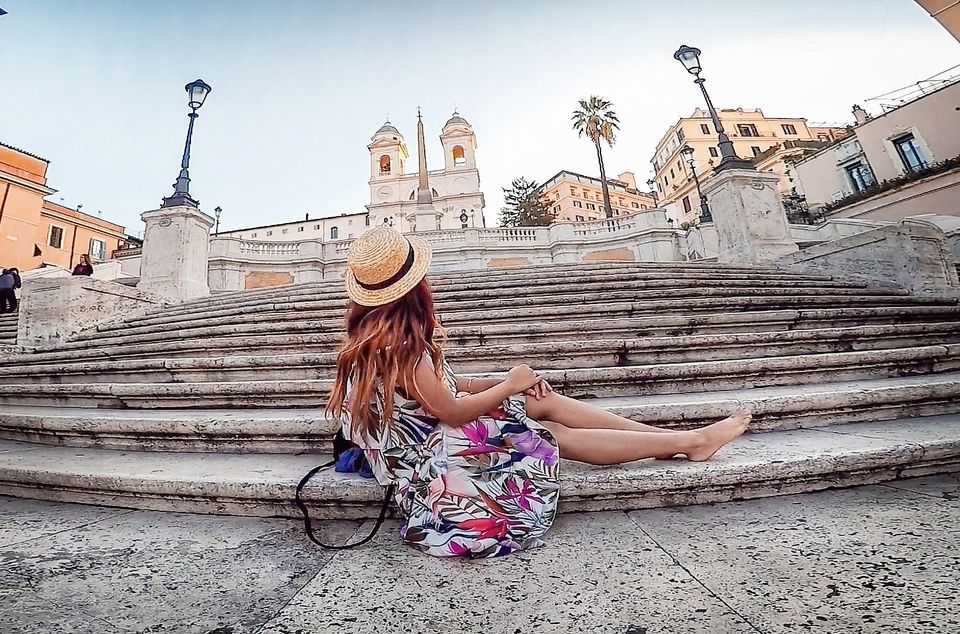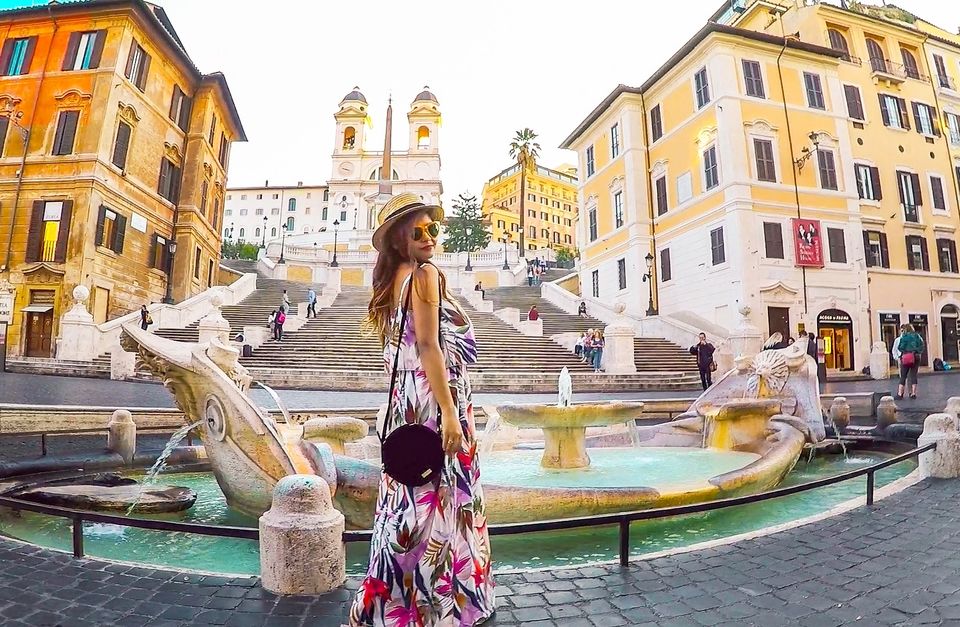 Piazza Navona :
This is a very famous square and you must expect lot of tourists for obvious reasons. But you should be able to get a pretty good capture with the fountain if you wait there for some time. Also there a lot of cafes here to grab breakfast or even just a cup of coffee!!!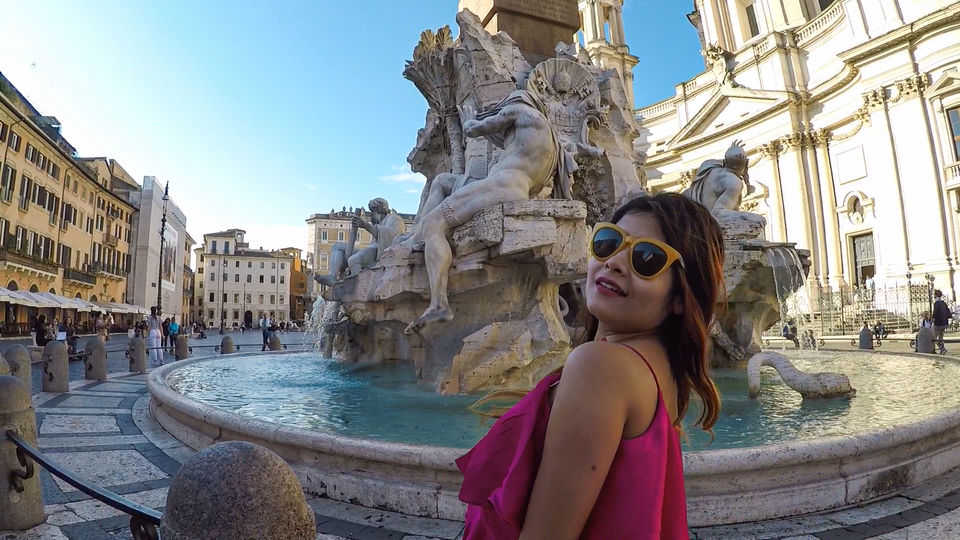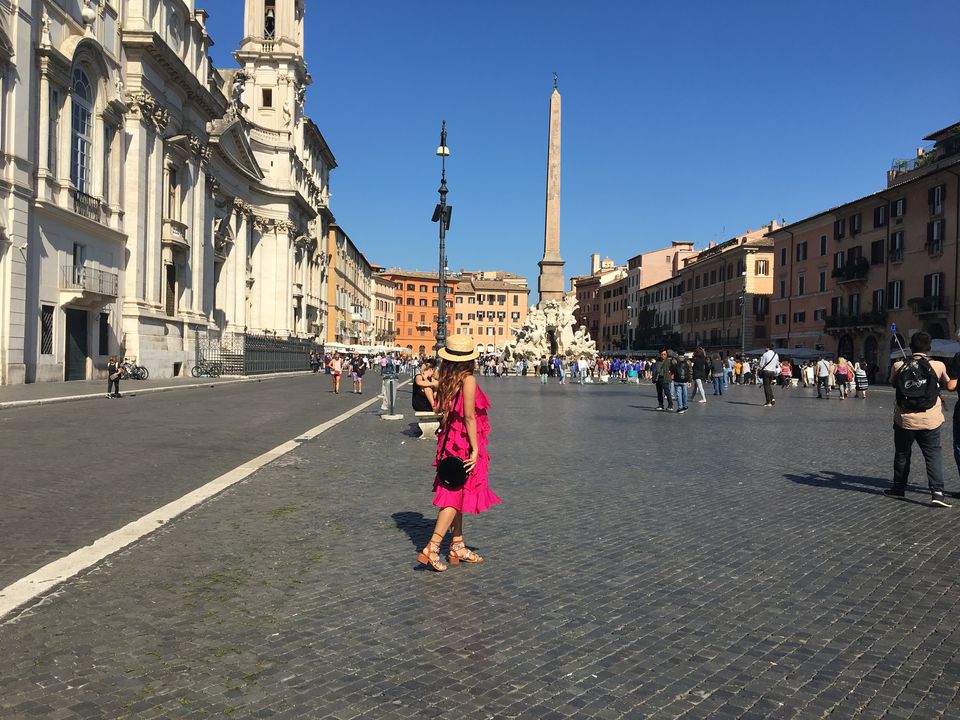 Pantheon :
Close to the Piazza Navona , this is again one of the most iconic places of Rome due to the history. This place will be super busy and crowded so make it a point to visit this place really early if possible. Also the good news is that you would not need a ticket to visit the Pantheon!!!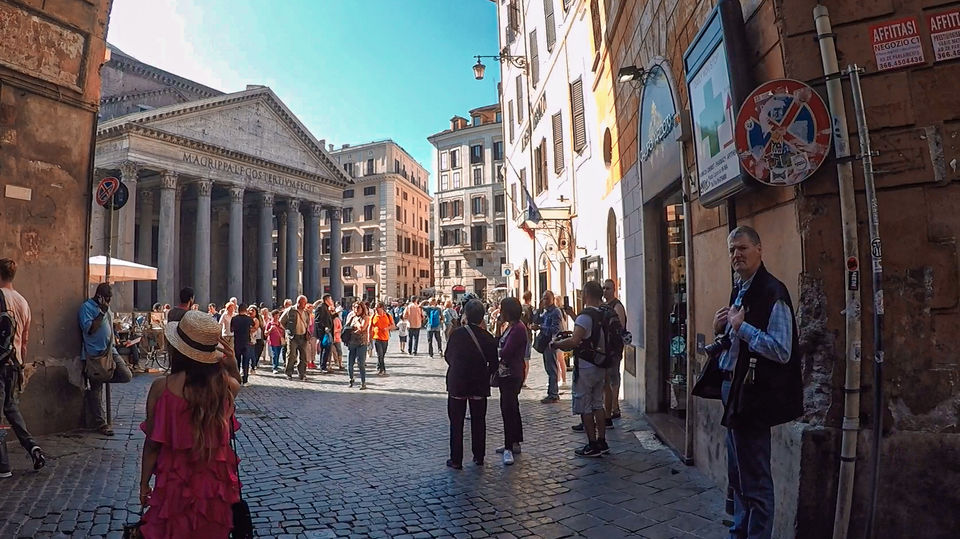 How to roam the city and do the sightseeing :
You can use metro or bus or even get a pass for the hop-on-hop-off bus and this way you can get down at any place you like to . The best way, in my opinion, to explore any European city is to walk and walk and walk. This way you really get to feel the essence of a place and admire of the architecture of the buildings around as you walk by. There are also plenty of cafes lining all major streets and so if you feel tired you can always sit down at one of these for some lovely Cappuccino and while some time away just enjoying the ambience.
Travel Tip:
For days 2 and 3 you can consider shifting hotels to the Via Del Corso area as this is really close to most of the major attractions mentioned above and you can cover all of it on foot, if you so desire, thereby saving on the expenses on commute. I am putting in a map below ( the red balloon is where we stayed - Al Corso 4, a budget but super comfy stay in the perfect location of Via del Corso ).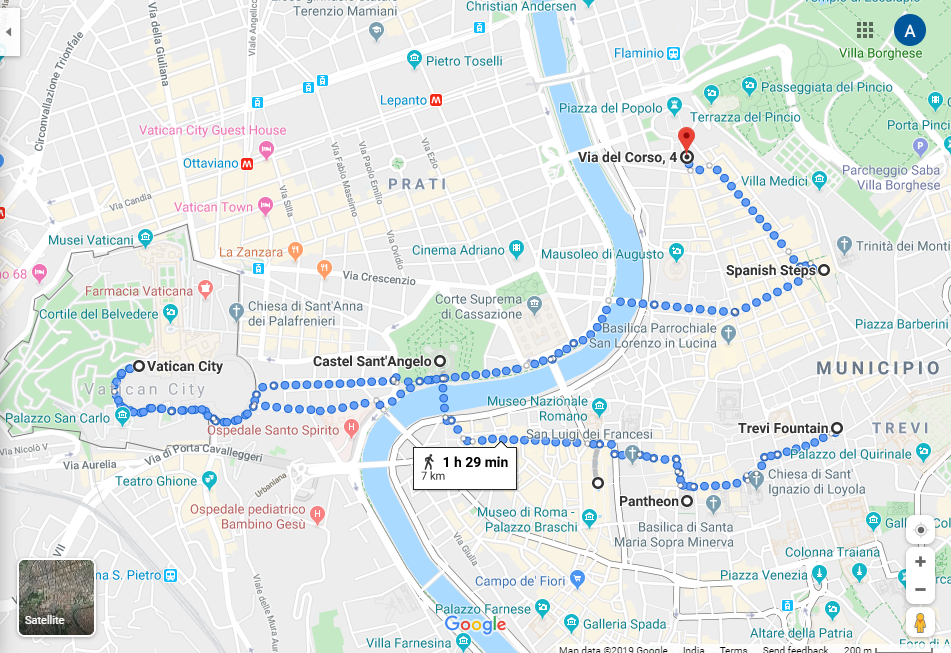 Shopping :
There are lots of shopping options in Rome. Via Del Corso ( near to Piazza del Popolo ) is one of them. This street is lined with all major brands and local shops. We stayed in the same lane so it was easy to explore.
Must try while you are in Rome :
Limoncello - which is a local drink ( alcoholic ) made from lemons which grow in plenty in the Amalfi region ( they come in various shapes in really cute bottles and are good as souvenirs to take back as well ), Margherita pizzas and the Gelatos ( some of these are to die for )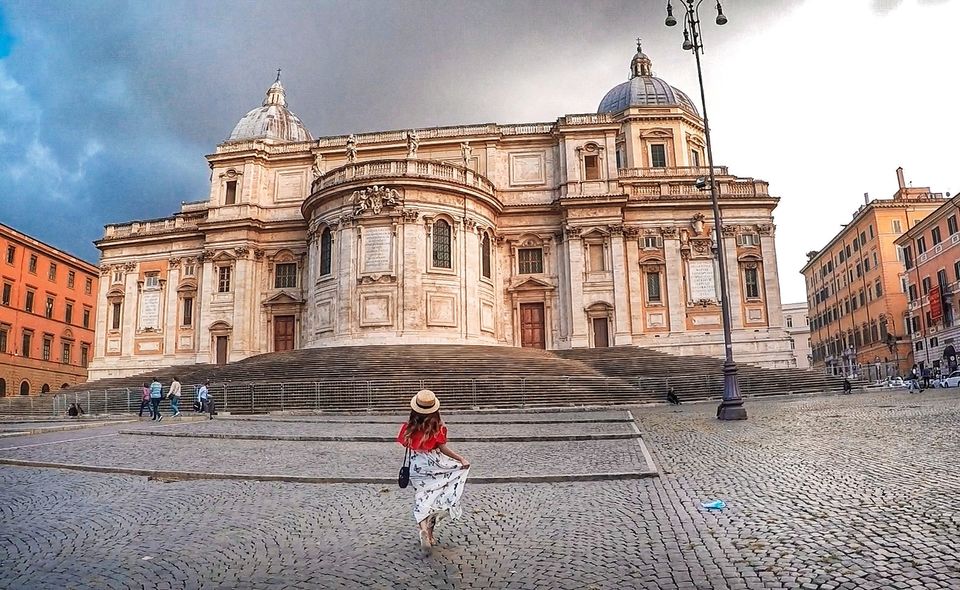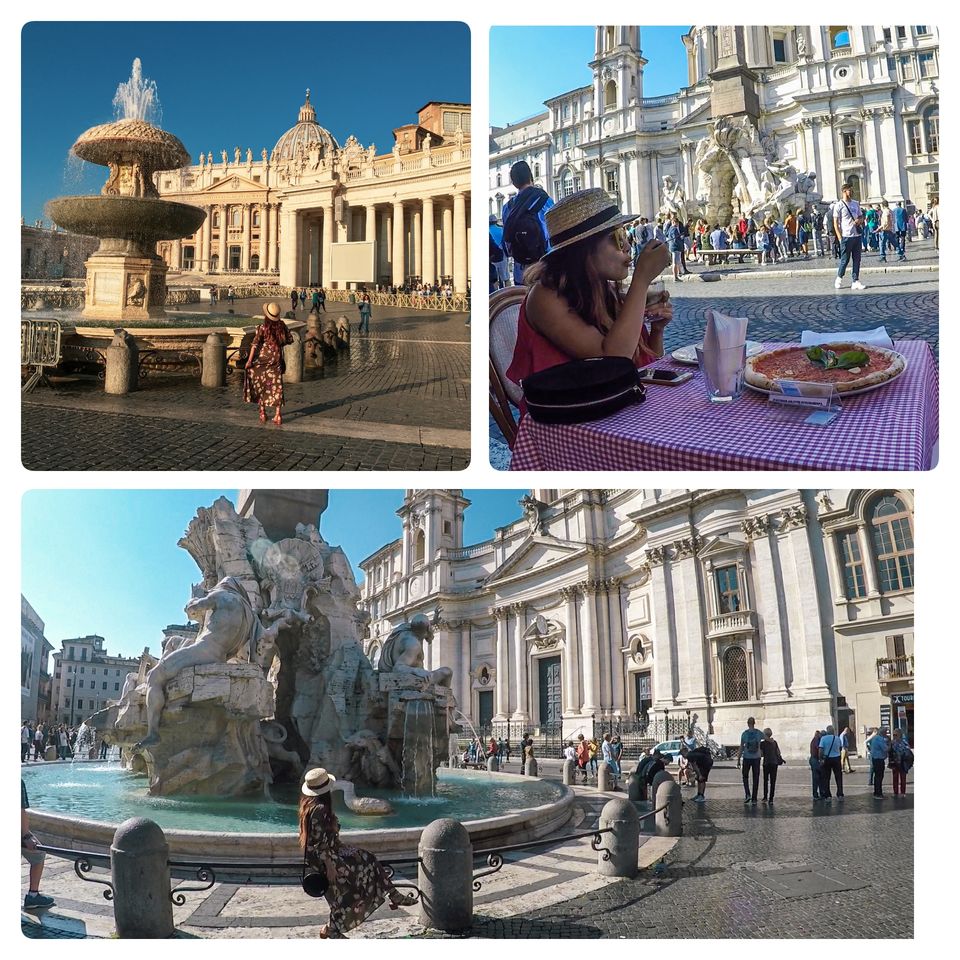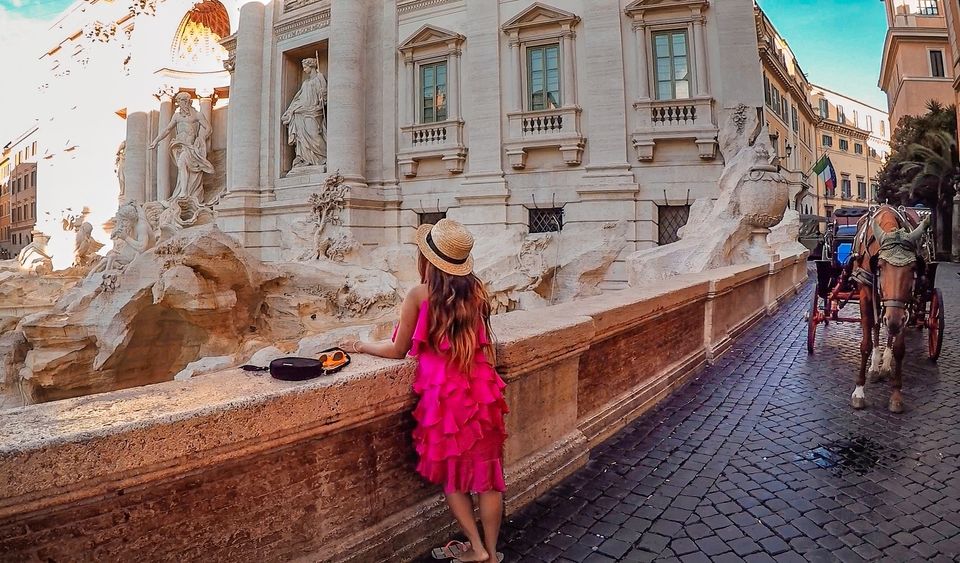 I hope this blog really helps you out to plan your itinerary in Rome and wish you a super stay in this great city!!!!
For more visual travel inspiration you can also follow me on Instagram @wayfareralivia