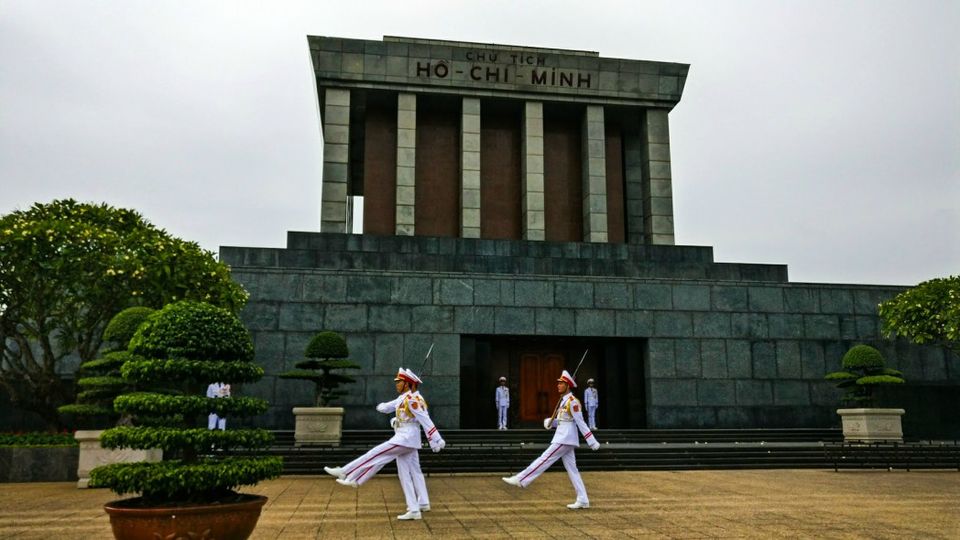 My last stop during my trip in Vietnam was Hanoi. I became over generous with some towns, spending more days than I actually thought, resulting in just 2 days remaining for the capital of Vietnam. No, I didn't regret exploring more in the places that I like because that's the beauty of traveling without a concrete plan - letting travel find its course.
But I was disappointed that I was running short of time in Hanoi. I love traveling slow, and I had already done that, meaning Hanoi had to be done in a rushed way. To my surprise however, 2 days in Hanoi went like a flash of light, and I ended up exploring more of this charming city than I thought I would! So don't lose heart, here's what you can do if you have 2 days in Hanoi like me:
1. Head to the Temple of Literature
11 AM: Hoping that you have your breakfast in the hostel like I did, if you begin your day at around 11 AM in the morning, head first to Vietnam's oldest university - The Temple of Literature. It does look like a temple indeed for starters. And it is impossible to miss the imperial influence in its style of architecture.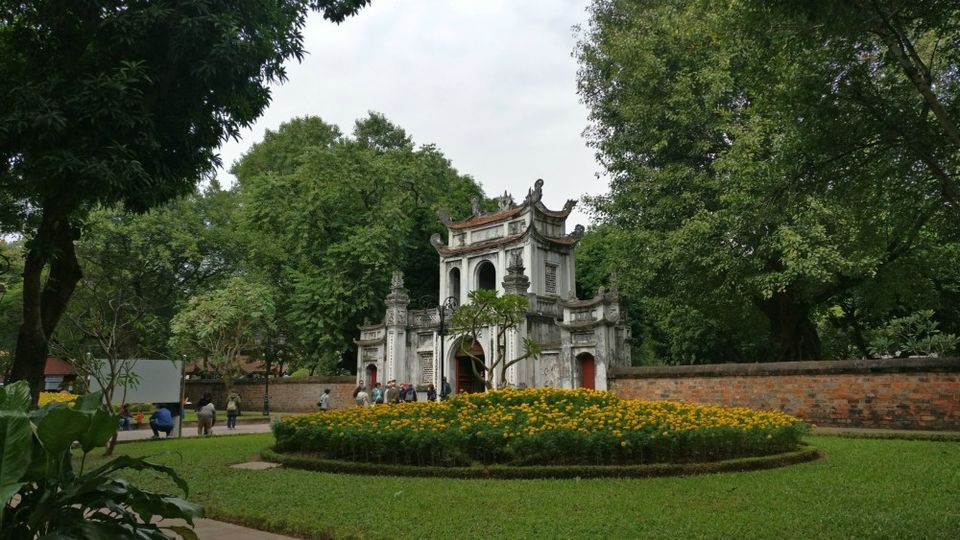 Passing through several halls with walls depicting the principles of the university, you arrive at the temple dedicated to the philosophers, including the wise sage Confucius, who also taught the children of Vietnam hundreds of years ago. Admire the bright red murals, serene sculptures of the masters, and rows of stone tablets carried by giant tortoises dedicated to notable students and teachers.
2. Head to Uncle Ho's memorial
2 PM: Grab a quick lunch in any of the local restaurants around the temple of literature and then head to Ho Chi Minh's memorial, which is a couple of blocks away.
You can either dare to walk if you enjoy strolling around like me or take a cab/ bike/taxi to reach the place, which is not very expensive option.
Dedicated to Vietnam's most revered leader Ho Chi Minh, the memorial is where his body is preserved and is visited by travelers, except during the winters when they carry out the preservation process every year. Since I visited in the winter, I couldn't get in, but instead got to witness the guard changing ceremony.
The memorial spreads wide with a huge carpet area in the front and is surrounded by public buildings. This is also the perfect place to rest for a while after a long walk and sightseeing.
3. Admire the Presidential Palace & other antique French buildings
3 PM: On the way back from the memorial, pass through the parliament, presidential palace, and other embassy buildings in this street. What's special, you say? Well, all of these are built in French style, and the architectural grandeur of these huge buildings will capture your attention for sure!
4. Click, eat & shop until you drop in the old market
5 PM to midnight: The sun would be down, and the timing is perfect to head to the old quarters of Hanoi. Make your way to the old market area passing through Dong Xuan. Dong Xuan is a building home to hundreds of shops, while the old market area comprises of several narrow streets filled with shops and people.
From unique souvenirs to delectable local street food to vibrant lamps, wildflowers to arts, you can spend hours checking out what the market has to offer. This is where you see Hanoi's magnificent past up close - People haggling their way, travelers glued to their maps and cameras, and shopkeepers making their best during the day - It's a delight to soak in the raw, untouched vibes of this old town albeit the superficial decor of malls or urban Hanoi.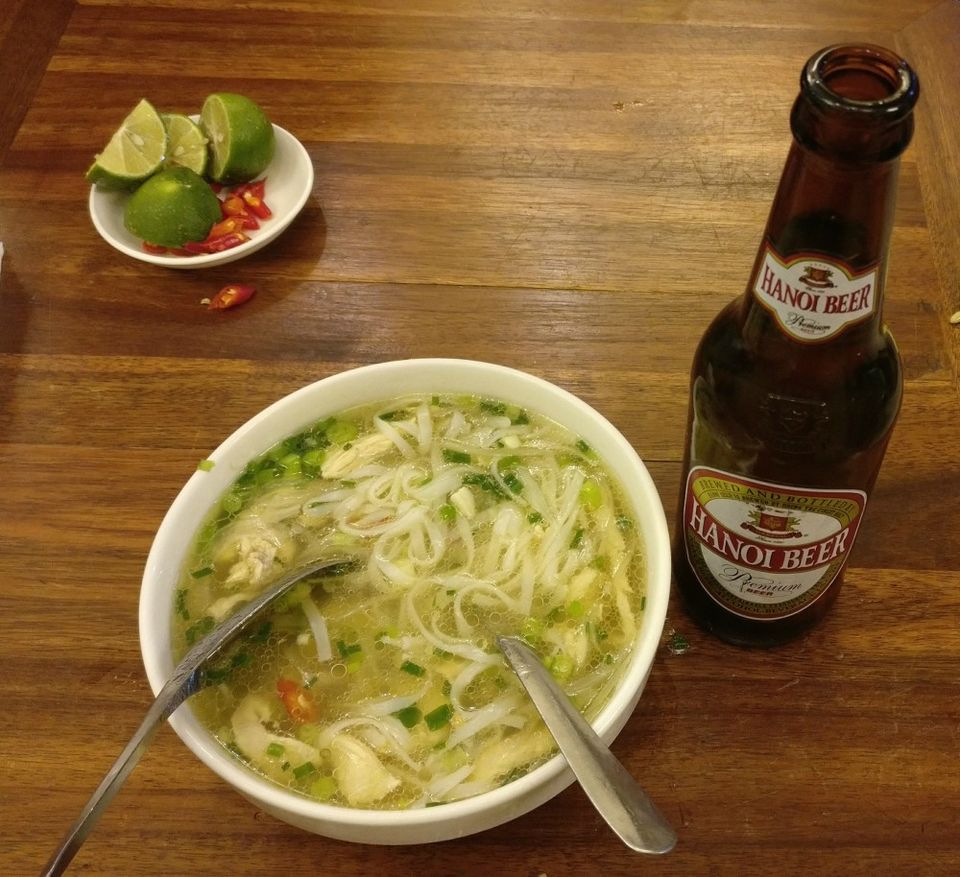 Spend your night at one of the many local bars in the old quarters binging on Bia Hoi and the quintessential Pho, listening to the performances by local artists.


5. Get to know Vietnam's past at Military Museum
11 AM: Start your day to get to know a bit of Vietnam's past at Vietnam Military Museum. The American-Vietnamese war had a long lasting impact on the country, and people to this day dread of wars in Vietnam. Well, you will too, once you see the heartbreaking pictures and the remains of the war. A wrecked plane, cannon balls, aircraft and missiles silently tell the havoc of war.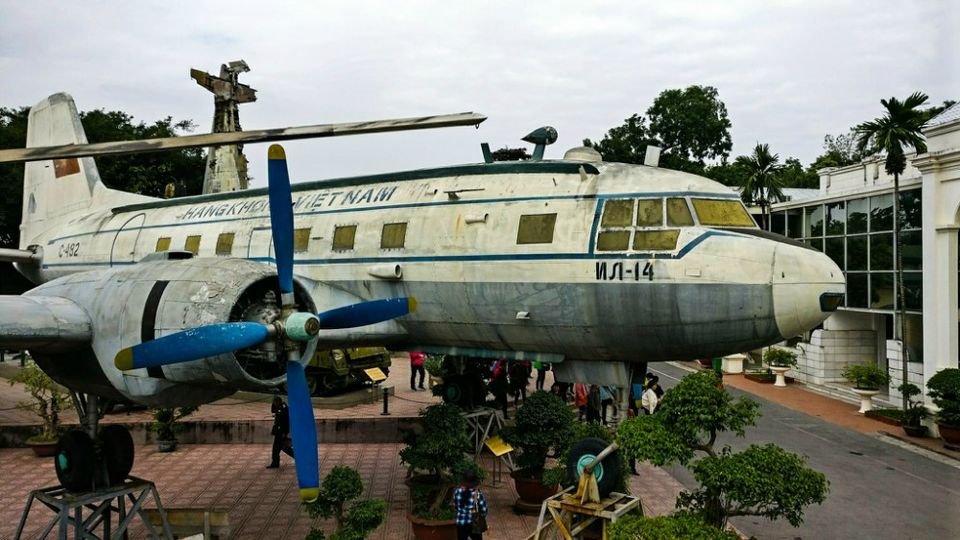 From there, head to Thang Long imperial citadel close by, which was the home of the royal family during the imperial rule in Vietnam.
6. Pose on the famous old railway track
1 PM: If you have checked for the pictures or read enough about Vietnam, you might have come across a railway track that passes right between a street full of homes. Well, Hanoi is a place where you can find it.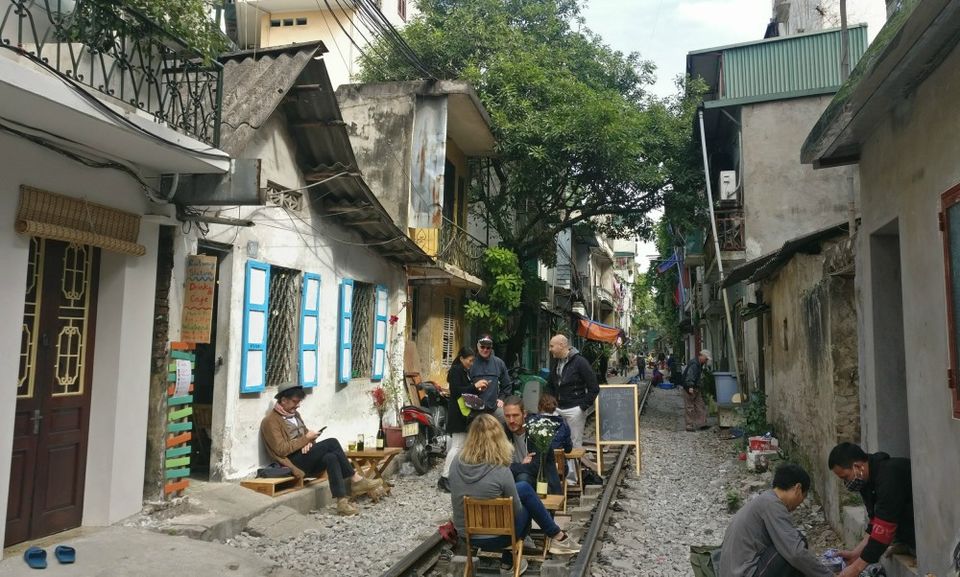 Right next to the old town off the main road lies this railway track, which is sandwiched between a narrow lane of colorful ancient homes. Although trains no longer run on this track, it isn't without people. It has become a famous attraction so much that there is a cafe right on the tracks!
7. Visit the ancient Long Bien Bridge
2 PM: Long Bien is one of the oldest railway stations in Vietnam. Located beside Hanoi's old quarter, it passes over the red river, which flows through the city. Next to is a bridge that was built decades ago over the river. Earlier, railway bridge was the only way to get over to the other side of Hanoi.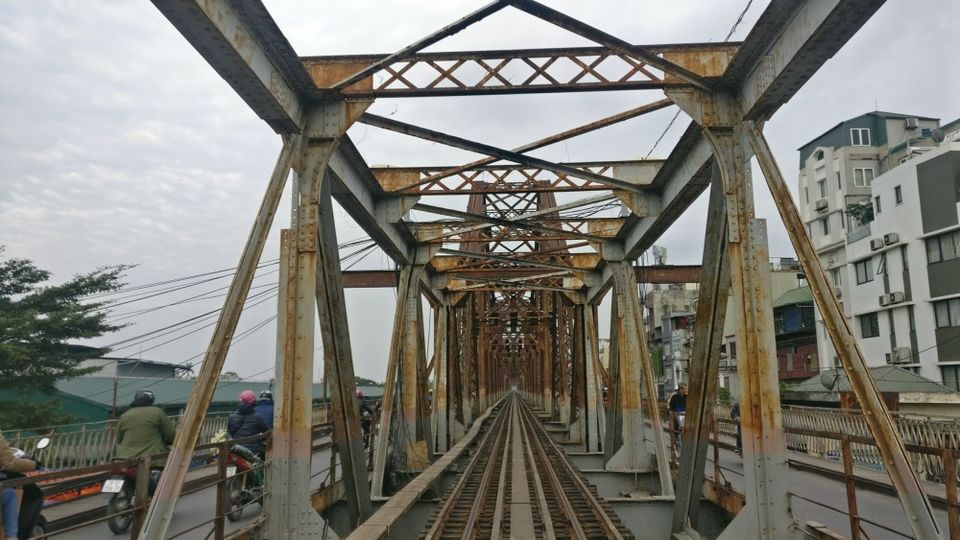 Today the bridge and the railway track, which still consists of some wooden planks, look out of place in the otherwise urbanised Hanoi. The iron of the bridge is in rust, and the trains tread slowly. Visit this place to watch the city in slow-motion!
8. Stroll around Hanoi's lakes
4 PM to 7 PM: Unlike Ho Chi Minh, Hanoi is quite good when it comes to lakes. There are more than 3 of them making it excellent neighbourhoods for locals and the tourists alike to walk around, admire and witness Hanoi's growing skyline.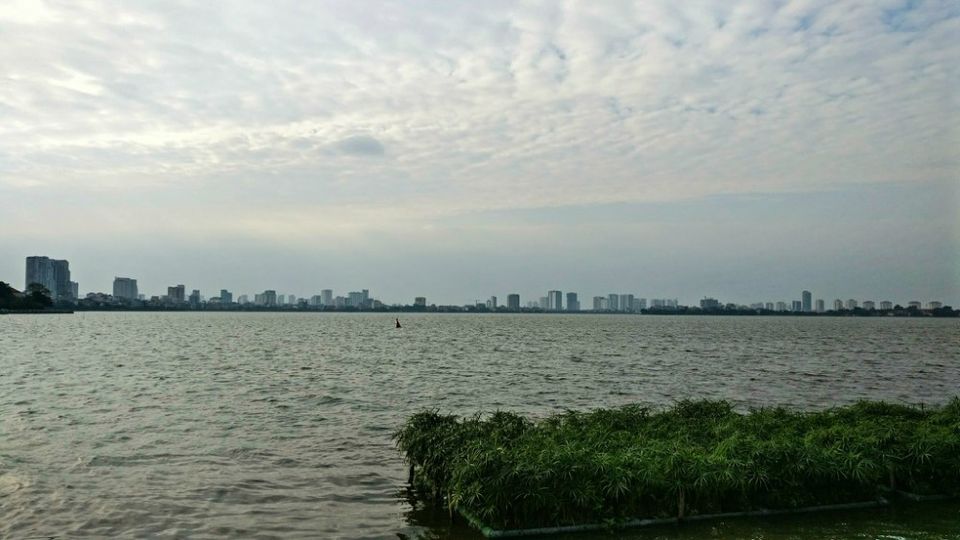 Depending on how much time you have, start from Hoan Kiem Lake in the old quarter, which is a big and well-maintained lake. It is very pleasant in the evenings, and you can pick a spot to do some people-watching in Hanoi.
The other lakes that you can visit are Lake Truc Bac and the West Lake.
Getting around in Hanoi
Hanoi is easy and comfortable for traveling around, with numerous options to explore the city. The local bus system is very good and cheap to use, if you figure out the routes and maps (some names are in Vietnamese, so you'll have to refer the map routes of the buses to use them).
Rent a motor bike if you know to ride one, because this is a great way to explore Hanoi. You can go where you want and even venture farther if you have time along with the fuel prices being cheap.
Most attractions are in and around the old quarters. So walking would also be a great way to check out Hanoi. For specific places, make use of local taxis, tricycle or mopeds that are cheaper too.
Where to stay?
The old town of Hanoi is where you should stay while in the capital, hands down. Not only there are excellent accommodation options for all budget ranges, you'll have a chance to taste the local Vietnamese cuisine in the plenty of restaurants and eateries.
So that's how I spent my 2 days in Hanoi. I also explored a little more on my own apart from these attractions as well. But these are what you shouldn't miss while in Hanoi!