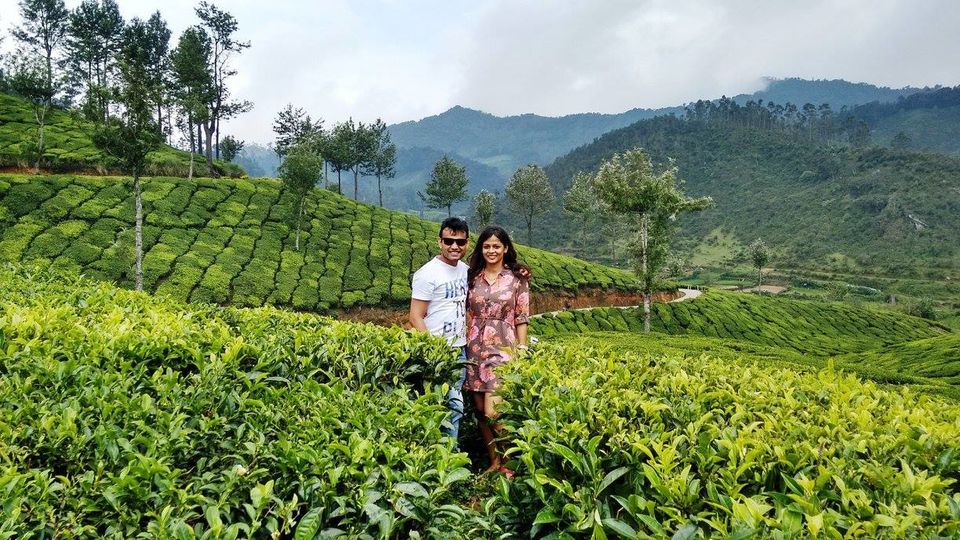 Kerala is an enticingly beautiful state. The shades of green vegetation (coconut palms, tea plantation and mangroves), the backwaters, delicious food cooked in aromatic spices, ayurvedic spa and the yoga camps indeed make it 'God's own country'. Be it a solo traveller, romantic couple, an adventurer, a photographer, foodie, a luxurious traveller or bird watcher - Kerala has something to offer to everybody. The best time to visit Kerala is during winters i.e. October to February.
Kerala was my 2 nd honeymoon as we visited this beautiful place just 5 months after our marriage. We had booked a taxi for 5 days from www.keralataxi.com. The best way for intercity travel is to book a taxi.
Here's my suggested itinerary for a 5 day trip to Kerala that will have you ticking off some of the major sites with less intercity travel.
Day One - Travel from Cochin to Munnar
We arrived at Cochin airport and the taxi was waiting outside. We grabbed Parippu vadas from a restaurant near the airport and started our journey to Munnar. Below are some of the places that we visited on the way to Munnar.
Sri Adi Sankara Keerthi Sthamba Mandapam
Kodanadu Elephant Orphanage
Cheeyappara waterfalls
Karadippara View Point
Valara waterfalls
Spice Plantations - Buy spices here and take an elephant ride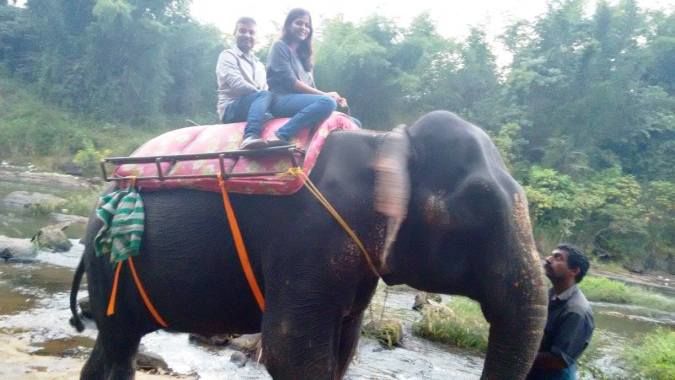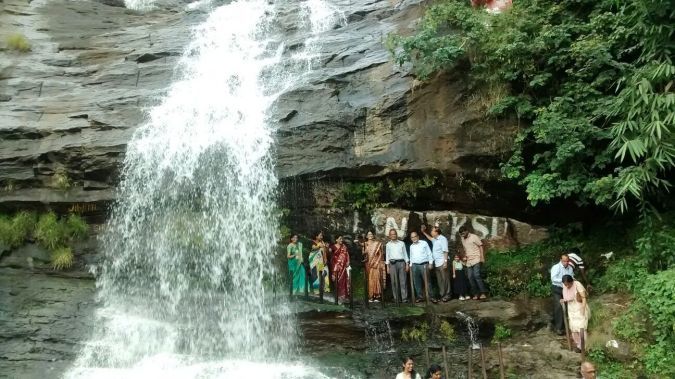 Day Two - Explore Munnar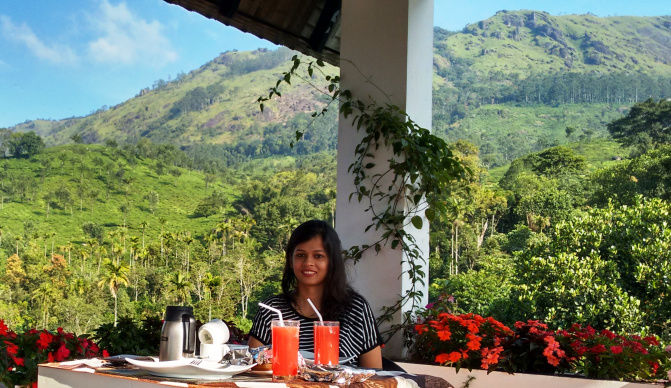 Visit Eravikulam National Park
If you are a bird lover or animal lover then add this to you list of must visit places. Personal vehicles and taxis are parked at the entrance of the gate as they are not allowed inside the park. Visitors have to wait in a queue (usually 1.5 -2 hours on weekends) to catch the Eravikulam National Park bus. The bus drives the tourists 5 km inside the park. We arrived at Eravikulam National Park at 9:30 am and saw a long queue to catch the bus. We decided to skip this place and started our journey to the 'Top station'.
Enjoy the panoramic view of the Western Ghats at the 'Top Station'
On the way to Top Station, there are various places that you can visit. Once you leave Munnar city, you might not find a good hygienic restaurant, so have a heavy breakfast in the morning and carry some food with you.

Rose Garden - It is a small garden and has good collection of roses along with many different and rare plants and flowers. There is a shop inside the garden to buy spices and other things. We bought honey from the shop and it does taste delicious.
Mattupetty Dam and Echo Point - These are the two famous viewpoints in Munnar. It's a commercialised area with various shops selling wooden artefacts and chocolates. Avoid buying any souvenirs from these places as the quality is not that great. There is a pedal boating option at Echo point but the view is not that great and the area is crowded. So avoid boating at Echo point.
Kundala Lake - You can enjoy pedal boating here. For 2 people it will cost close to ₹400 - ₹ 500.
Top Station -You get an absolutely fantastic view of hills, valley and Meadows. You have to go down 300+ steps to enjoy the view.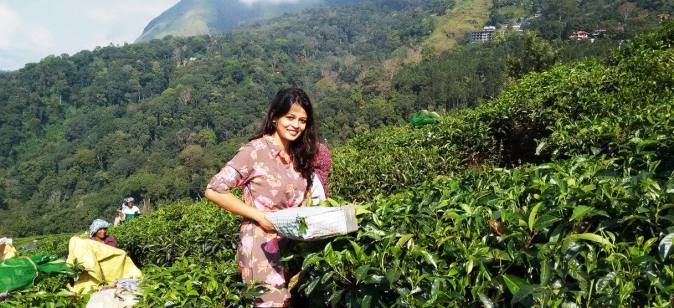 Day Three - Bird watching in Kumarakom
We started our travel from Munnar to Kumarakom early morning. It is a 5-6 hours travel. We had booked KTDC Resorts at Kumarakom. We dropped our luggage in the room and started for Kumarakom Bird Sanctuary. It is just a 2 minute walk from the resorts. The bird sanctuary is 14 acres of lush green vegetation. We could continuously hear birds' sound, saw lotuses bloom in the water and walked for 2 hours observing lush green vegetation. There is an option to take a boat trip around the islands and it is considered as the best way to watch birds here.
À la carte option is not available in the KTDC resort and you have to opt for buffet. The food is not that great here. You can buy souvenirs and cosmetics from the shop at this resort.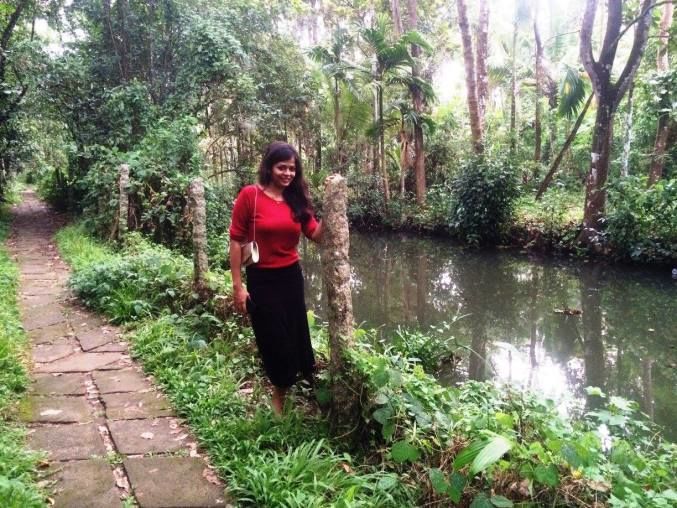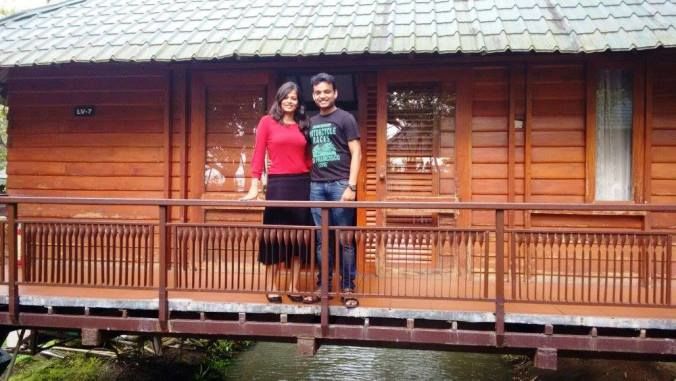 Day Four - Visit to Pathiramanal Island and then travel to Alappuzha
Pathiramanal Island is in the middle of Lake Vembanad and can be accessed only by boat. This is also a nice and quiet place for bird watching and photography.
After our visit to Pathiramanal Island, we started for Alappuzha. Alappuzha is a 2 hours' drive from Kumarakom. We stayed at a resort at Marari beach and enjoyed the resort facilities like swimming pool and Ayurvedic spa. It was a relaxing evening.
Day Five - Explore Alappuzha
Alappuzha Beach Visit - TheAlappuzha beach is a very famous beach here. The beach is crowded and the shacks here are not that great. We did not spend much time on the beach.
House Boat - Tourist usually rent the houseboat for 1 day to enjoy the narrow canals and glory of the village life in Alappuzha. As we both prefer to be on the run all the time while travelling, we decided to rent a boat only for 4 hours. The coconut trees, blue-green waters, the villages and the paddy fields were a stunning sight.
The houseboat made sure that our 5 day tour to Kerala ended on a high note. Below are some recommendations on food options and shopping in Kerala.
5 must try dishes in Kerala
Spices and curry leaves is what adds taste to the food here. No matter what curry you have, pair it with Appam(Appam is like a rice pancake). Here is my list of must try dishes in Kerala and it is biased towards non-vegetarian food.
Kerala Fish Curry - It is a red coloured fish curry.
Karimeen Pollichathu - A fish wrapped in a banana leaf for marination and then grilled. It is a popular dish in Alappuzha
Kerala Chicken Curry -It is a red curry flavoured with spices.
Kerala Biriyani - It is a mixture of rice, spices, vegetables and meat.
Unniyappam - It is a spongy and crispy sweet dish.
5 must buy things in Kerala
Spices - Spices that you must buy from Kerala include pepper, cardamom, clove, nutmeg, star anise, turmeric, cinnamon, vanilla andtamarind. Gauge the quality and aroma of clove and cardamom by biting them. Spices sold in spice plantations are cheaper and of good quality compared to that sold on tourist places. So buy spices from spice plantation.
Handmade Chocolates - In Munnar, various street shops sell handmade chocolates. They are delicious. The chocolate quality at tourist places like Mattupetty Dam, echo Point, KundalaLake or top station is not that great. So avoid buying chocolates at these places.
Wooden artefacts and Kathakali Masks
Buy cosmetics and avail spa services
Kasavu Sari (Kerala Sari) - A cotton or silk saree edged with gold and copper jari. I bought a saree in munnar.
Have you been to Kerala? What was your itinerary? Share your experiences in comments.
Trip first published on Happily Tanned