Let's face it; relationship with your partner often gets a bit too cold especially when you have been together for a long time. It is actually a common problem among long-time partners and married couple and it is not something you should be ashamed of. As a matter of fact, it is a relationship problem that should be addressed and what better way to solve the same than to spice it up? Yes, that's right! You have to be romantic, expressive and adventurous and seek different ways to make your relationship exciting. And how exactly is it done? A few tips and tricks below will surely help.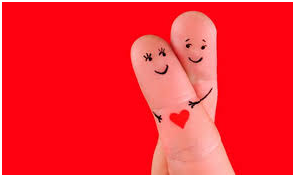 1. Create a Romantic Mood
Don't be afraid to be adventurous and put a little effort to get your partner in the mood. Prepare a candle light dinner or play a romantic song while reminiscing about your very sweet moments. How about putting on sexy lingerie and giving him a little tease? Surely, that would make your night very exciting. Remember, good relationships last long if you keep the fire burning.
2. Keep Things Slow
To put things in a nutshell, foreplay is the key to having an awesome sex with your partner. It may sound boring, but you'll surely find it very interesting to slow things down and build anticipation as you heat things up. Don't be afraid to be naughty and feel sexy while rubbing your bodies against each other.
3. Try Something Wild and Different
Don't jump right into having sex with your partner. Sometimes it would be a lot more fun and exciting to try out something new. Using sexual toys for men or playing a teasing game would be a good start. How about taking on a new and exciting position to heat things up? You can also try and get some tips from a sex manual on the different positions you can try with your partner. It may sound funny and totally crazy, but you and your partner will certainly enjoy a night of adventure.
4. Have Sex Anywhere
Forget about the bedroom and get into action anywhere in your house! Be naughty in your couch, invite your partner to take a shower with you or simply entice him while washing the dishes. How about a steamy sex in your car or in the garage? Surely, that would keep you smiling and giggling all night long. The trick is simply to keep the action in an entirely different place where you get a sense of excitement while making love to each other.
5. Make Your Fantasies Come True
Don't be shy to tell your partner about your sexual fantasies. You might be surprised that he actually has one too! And this time around, you can make each other's fantasy come true. On the other hand, don't be afraid to try out new things with your partner, it may sound crazy but it can surely heat things up and make your relationship more fun and exciting than ever.