Travel changes lives … especially your own. Let us count the ways!
They say that change is as good as a holiday, but I say, have a holiday AND make a change! I think that if you talked to a bunch of diverse people who've done "serious" traveling during their lives, the one thing they'll have in common is that they will say travel has changed their lives.
My travels have certainly led me down a totally different path than the one my life would have taken if I hadn't hit the road. Let me explain and see if you can relate!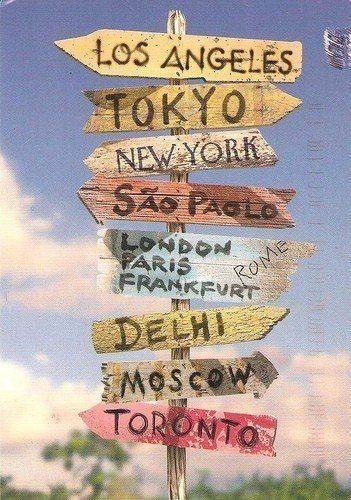 Where not to go, right!?
Education
When I went for a 'little' but one of the most 'memorable' trek at Gulmarg with Gunjan, I thought that I was born to do this and I would just leave everything ( quit study and away from home and all! ) and would start to live a life as a Nomad! It was just a thought, though it never really became true ( I'm glad it didn't! :D )
Gulmarg, may 2011
Bare with the Quality, just enjoy the excitement of the pic!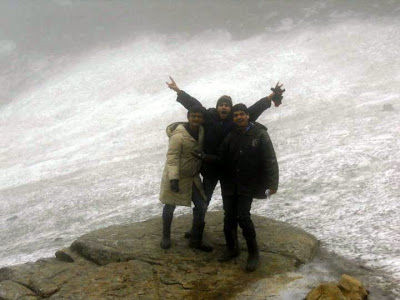 But when I returned back to normal life, I moved from rajkot to ahmedabad to pursue my college degree, I was even more motivated ( though many guys wont find me motivated.. :D but its their fault not mine! ) So yes traveling do improve your study life. Not study life, but whole life to be exact! You start to feel more positive thoughts and energy for living a better life.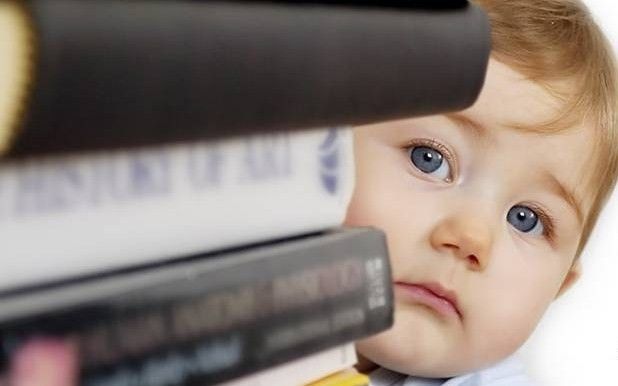 Personality and Outlook
I am quite certain that my personality, interests and general outlook on life would have developed quite differently if I hadn't spent an extended time traveling. I've written about a few of these already – like the way traveling has made me a more patient person and even helped me be a better partner. I have also become more compassionate and understanding, and in particularly I have learnt to have more empathy for people from different backgrounds to me.
Hopefully most of these kinds of changes have been for the better. Although I should admit that I've grown more impatient with people who think they don't have the time or ability to travel (anyone I know here at home who complains about this could do it, if they really wanted to). I've become less able to chat about the average pop culture topics like reality TV shows or the latest Bollywood gossip after being away from it all long enough to lose touch.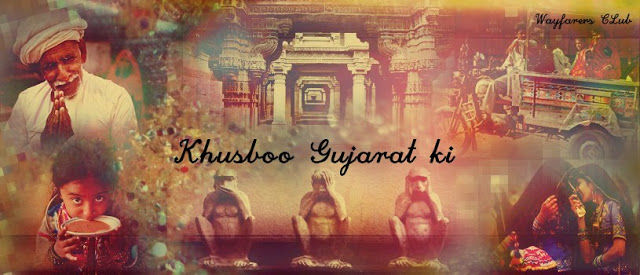 Knowledge
As well as changing my personality, travel has definitely broadened my knowledge base. From the obvious things like improved geography and history, the usual by-products of an interested traveler visiting new places and exploring museums and chatting to locals, I have also learnt more about languages. Curiously, traveling also helped me learn a great deal about my own country and culture. I soon discovered that many people I met while traveling would expect me to be able to answer numerous questions about India and Gujarat. Although I thought I knew quite a lot, I really had to go away and learn a bit more so that I could answer all these questions more readily.
Initiative
Initiative!? What kind of initiative!? :D
You're reading this blog which means that you're familiar with the Wayfarers club. It is a club started by bunch of us looking for similar travel enthusiast. And if you look over our blog and facebook statistics than you'll also found that we are doing pretty good with it. So I'm happy for it and hope that your all support will help us to improvise!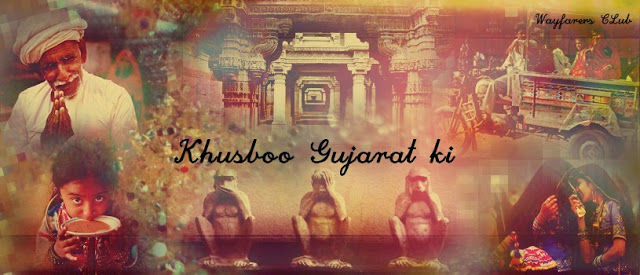 How Has Your Life Been Changed By Travel?
This is just a taste of some of the ways that my life has been altered by the simple decision to pack up and see the world. I'm happy – very happy – with all of these changes and wouldn't have it any other way, and I'll certainly keep traveling in the future and hope to see it have even more positive influences on both me and my entourage. But what about you? How has travel changed your life? There are probably endless ways that travel can impact on a life, so I'd love to hear more about your situation in the comments below!
- Nikat
This post was originally published on Wayfarers Club.