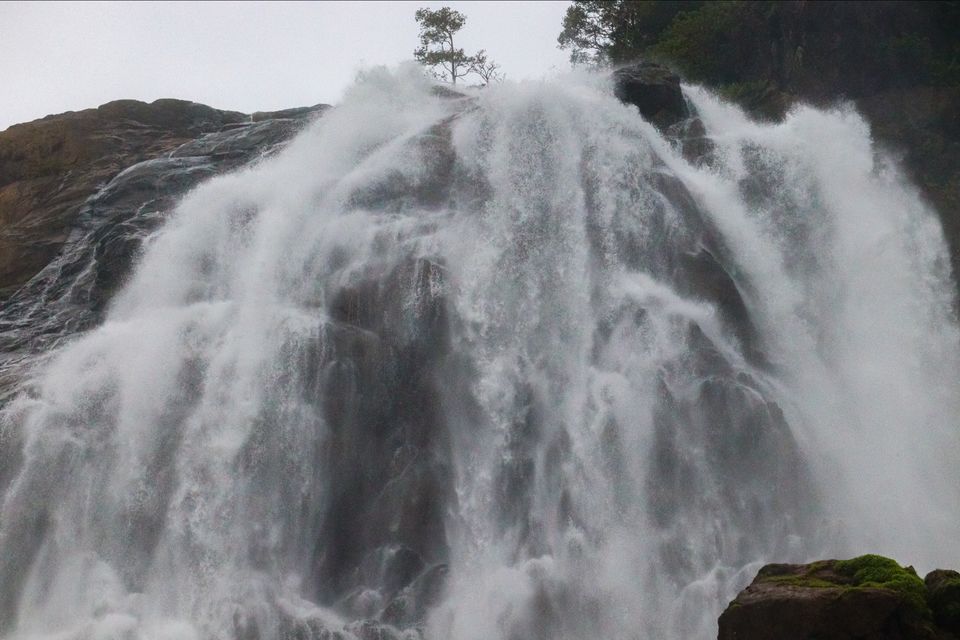 What do you visualize, when you think about the Mighty astounding and the roaring Dudhsagar falls? Does this remind you of the popular movie flick, the 'Bahubali' or the 'Chennai Express' movie? What do you think when the location Dudhsagar comes in your mind? The ocean of milk or the exhaustive footslog of 12 km on a one-way trip?
Are you a slothful person like me who wants to revel in the serene beauty of a picturesque backdrop scene but yet fumble to walk or trek for hours? Are you economical like me who loves to do some cost-cutting? Worry not! I have got you all covered with the utmost clarity with a comprehensive train schedule! Sit back and enjoy the virtual journey!
Let me begin with a video with a spark and this is sure to boost your exhilaration with ecstasy!
We all know that there are some extraordinary humans who do love long treks and they have been doing so since inception, but there are some exceptional humans like me, who look for shortcuts and contentment even while on an excursion.
How to get there?
Getting to Madgaon Jn
Since train travel is the easiest mode of transfer, I would strongly recommend this mode of travel. Pack your bags and deboard and board at the Madgaon Jn railway station, Goa!
By Air: If you are flying from any part of India, Madgaon railway station is just 28 km away from Goa Airport (GOI). However, If you wish to save time in airport transit, you may choose to board the train which I will be mentioning below at Dabolim Railway station which is 1.3 km away from the airport.
By Train: There are a plethora of trains connecting Madgaon Jn to various parts of India. I strongly recommend you to reach this station at around 4 am or 5 am. The only days you could travel from Madgaon Jn to Dudhsagar falls (Direct Halt) would be on Fridays and Saturdays until January 11, 2020.
Recommended trains from Mumbai to Madgaon Jn
22908 Hapa-Madgaon SF Express (Thu at Vasai rd & Panvel)
12201 Mumbai LTT-Kochuveli Garibrath Express (Fri at LTT, Thane & Panvel)
12619 Mumbai LTT-Mangaluru Central Matsyagandha SF Express (Thu or Fri at LTT, Thane & Panvel)
Recommended trains from Kerala to Madgaon Jn
12617 Ernakulam-Hazrat Nizamuddin Mangala Lakshadweep SF Express ( Thu or Fri at Ernakulam, Mangaluru Jn, Udupi)
19423 Tirunelveli-Gandhidham Humsafar Express ( Thu at Ernakulam, Mangaluru Jn)
19331 Kochuveli-Indore Express (Fri at Kochuveli, Ernakulam, Mangaluru Jn, Udupi)
Click on any aforementioned trains above for detailed schedule.
Ps- if you are an early bird, you can savour and devour on the Breakfast meal, which begins at 6 am at Benjo's Restuarant.
Train connectivity from Madgaon Jn to Dudhsagar Falls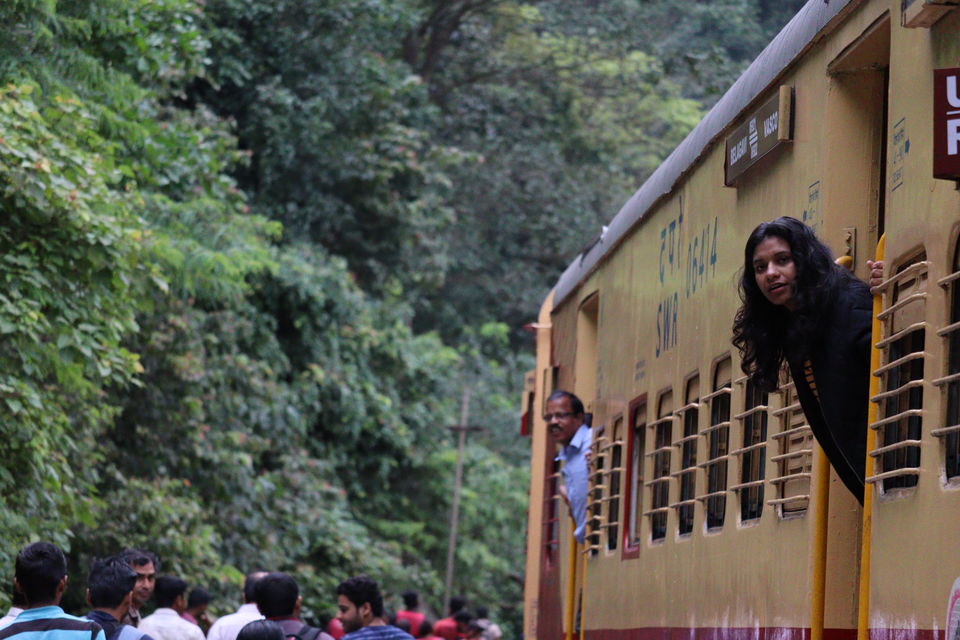 Do sure to reach Vasco/Dabolim/Madgaon railway stations early in the morning to catch the 06922 Vasco-Belgavi passenger train on Fridays or Saturdays up to January 11, 2020. Also, make sure to book your ticket at the general counter till Castle Rock Railway station on the Unreserved train. The fare just costs Rs.25/- one way by the way!
This Train's schedule is as follows:
Vasco-da-Gama: 6:05 am
Dabolim: 6:10 am
Madgaon Jn: 6:40
Dudhsagar Waterfalls: 8:20 am


As you visit the World's most beautiful Railway-Waterfall Scene in the Backdrop!
You would only keep your eyes wide open watching the gushing down of Milky water down the Rocky hill at Bhagwan Mahavir Sanctuary and that's how the Name Struck! True to its name, Dudhsagar literally translates to Ocean of Milk.
Spending time at Dudhsagar Waterfalls
If you are more enthusiastic to enjoy the full-length view of Dudhsagar Falls, you may even trek downhill for just a km and enjoy the eerie silent darkness of these tunnels, but make sure keep your ears open and sharp and stay extra cautious like a cat as there are frequent freight movements between Kulem and Castle Rock, vice-versa.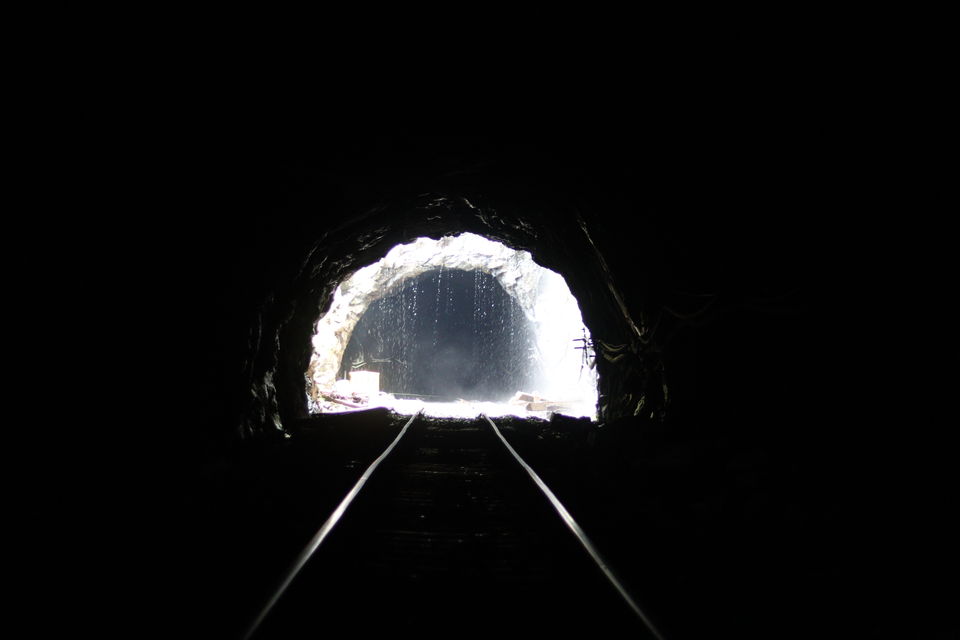 Return Journey Trip to Madgaon Jn/Dabolim/Vasco
The same train rushes back to Dudhsagar falls as 06921 Belgavi-Vasco Passenger at 3:15 pm.
The scheduled time of arrival is as follows
Madgaon Jn: 5:03 pm
Dabolim: 5:49 pm
Vasco: 6:20 pm
Caution: This train is bound to get late by at least 2 hrs for the aforementioned destinations above due to single line crossings. so plan accordingly with your connecting train from Madgaon Jn to your respective destinations with at least with a minimum layover of 3 hours.
Exhausted and want to go home early? or explore the rest of Goa in Daylight? You can Trek uphill from the bridge to the actual official Dudhsagar station which is just a km away! But you can only come back early to Madgaon only on Saturdays.
There are no official halts for the trains stated below but they have a mandatory brake testing halt as they move downhill.
The trains 17311 and 18047 come to Dudhsagar Station (1 km) somewhere around 9:40 am and 11:50 am respectively. These trains are never on time and scheduled time to Madgaon Jn is 11:55 am and 1:55 pm respectively. I would explicitly mention here again to keep a Buffer of 2-3 hrs gap before your connecting train.
And Finally, I am sure that I gave justice to this article by alluding to the crystal clear itinerary. Feel free to contact me on YouTube or Instagram. Do not forget to watch my video on YouTube and I am sure you will love it!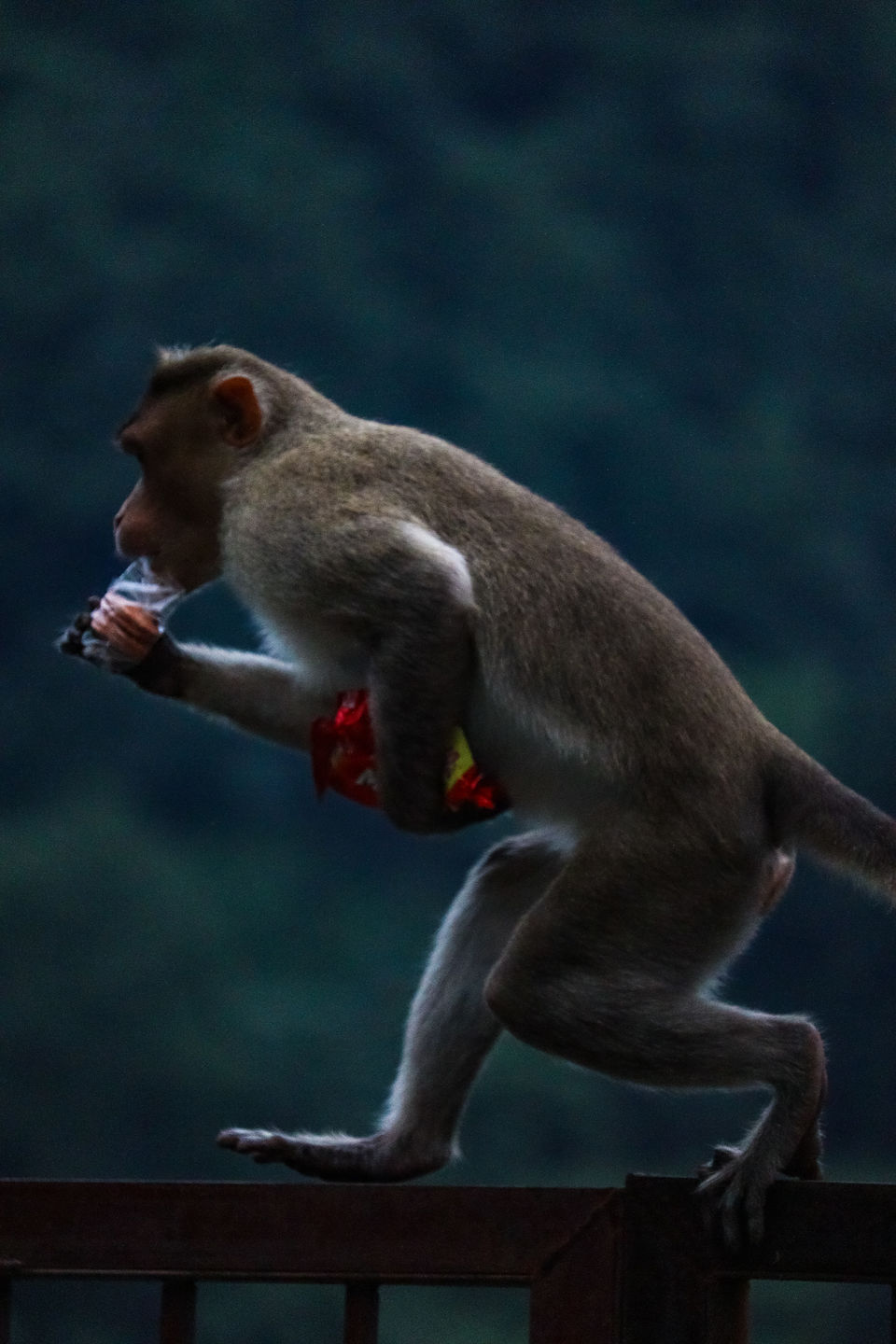 Frequent Searches Leading To This Page:-
Adventure holiday packages, Dudhsagar budget holiday, dudhsagar tour package, Goa and dudsagar holiday package, dudhsagar travel experience