"Life is full of roller coaster ride", do you believe in it? If no then might be you are not up on living and if yes, then you are on right track. According to me until and unless there is no struggle in life means you are not doing anything worth in the life. So here I am going to share one of the biggest secret and bad phase of my life. Writing about it after thinking many times. But finally decided yes I
In month September, 2018 nothing was going good in my life. Mostly I was disturbed with my job and the feeling of not doing good in my career. By the way from the childhood I am very passionate kid. Who always listens to her heart and always want perfection in life with very less patience. I know it is not at all good combination. Travelling is the only thing which makes me more happy and of-course my achievements also one of them but I am very passionate about travel. Visit new places every time, discover new things and meeting with new people always gives me immense happiness.
In October, 2018 I was actually pissed off with everything and badly wanted some break. I decided to travel to the new place for some days. I asked to my friends if anyone wants to join but they said no. Some said no because of work and some because of their boss will not give the leave as usual. So I decided I will travel alone. Shortlisted some places but wasn't able to decide which place I should actually visit. Then I came up with Bir-Billing, I knew about this place before also. India's one of the best paragliding site and many paragliding world cup also organised there. On Instagram and many social media sites I have seen photos of this place earlier. So finally I decided I will go to Bir billing for paragliding. And guess what some of my friends really managed to take leave because I have motivated them a lot by sending the pictures of Bir Billing.
We started from Jaipur by bus and first went to Delhi(6 hour journey). From Delhi kashmiri gate we took bus direct to the bir. It was HRTC bus cost around 1500 for AC. But there are many different buses also you can consider cost varies 700-1500. In night we started from Delhi and reached to Bir in the morning. It is 18-22 hours journey from Delhi, varies from different travel agencies.
You can find many paying guest option in Bir. As there people prefers home stays because hotels are more costlier then usual. There locals have developed their house like home stay. Bir is ground level and billing is gliding levels that is 14-16 kms far from Bir. You will find home stay only at Bir. We paid 600 for one day stay after bargain from 800. Sounds very cheap na and the plus point is, it will cost the same you can come with as many as people. But usually there is only double bed available so try not to exceed the limit of four. Many camping sites you can also find out if you want to enjoy the bonfire and engagement with other tourist. We inquired about the places that we can visit over there and also searched on the net. Basically Bir Billing is famous for the paragliding but that is also famous for the Tibetan refugees, famous monasteries, their history, yoga and meditation in mountains.
We decided to go Tibetan colony in the evening after taking some rest at our home stay. Tibetan colony was almost 3 km away from our home stay. You will not get any auto and local buses to cover this much distance. For this you have to options 1) you can rent a bicycle(Cost 100-200/day) 2) rent a bike(300-500/day). But we decided to go by walk so that we can connect with locals and can explore more.
Three monasteries are there one by one in a line but at some distance apart Tsering Jong Monastery, Niyngyang Monastery and Choukling Monastery. Tsering Jong Monastery is very vibrant and bright because of its color and artistic form. You can see many monks around playing and learning.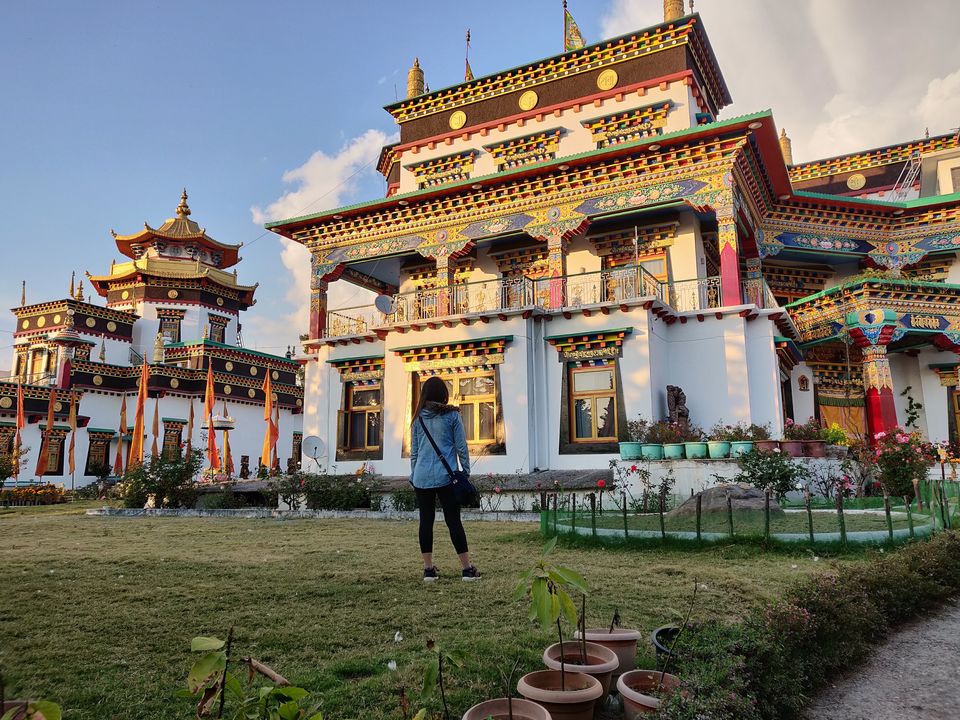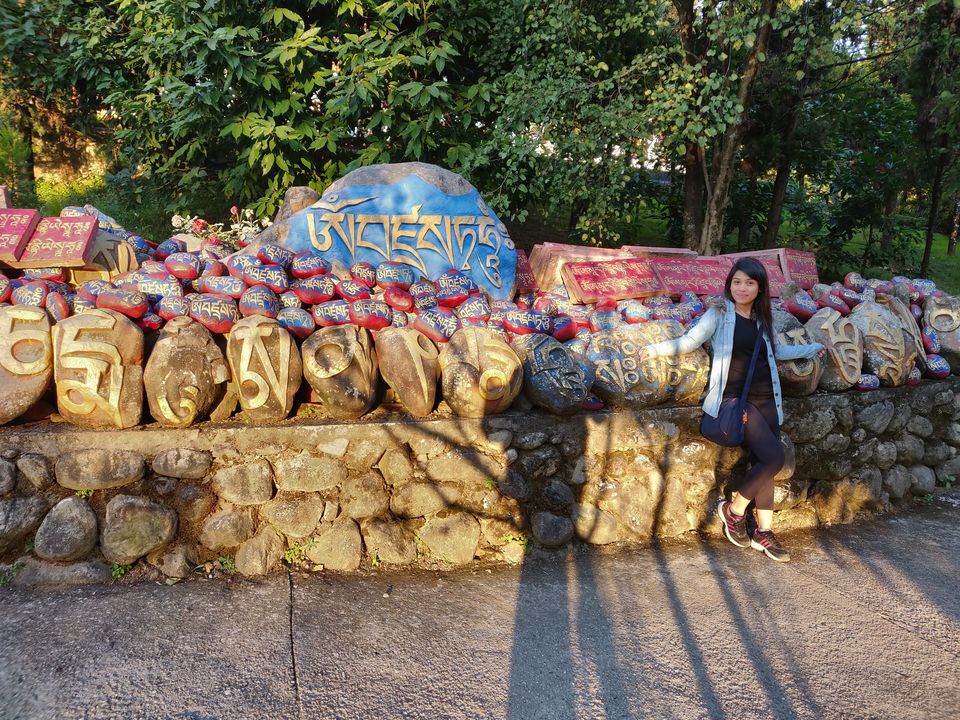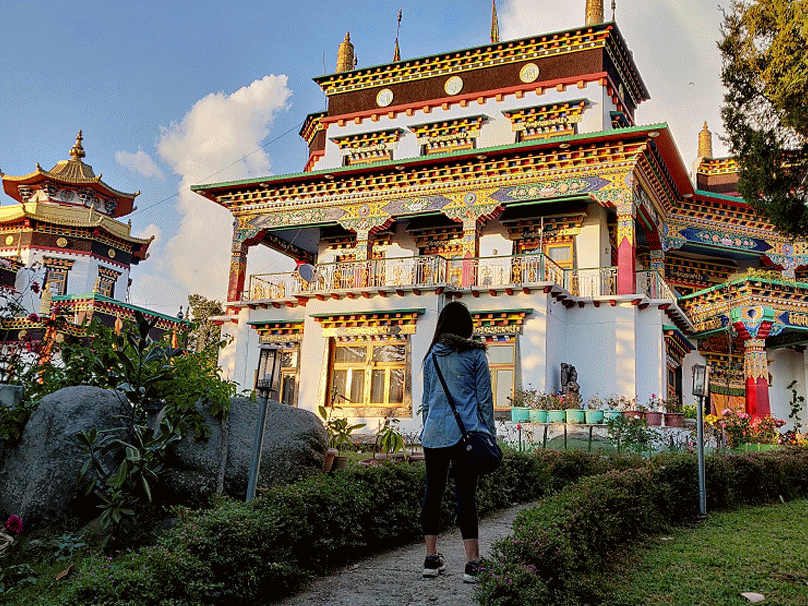 I saw one old lady monk rolling the mani in her hand and continually whispering the prayer. She was continuously looking at me . Might be because of I wasn't dressed like them. She was looking at my dress from top to bottom with sweet smile on her face. I went close and asked her, Can I click picture with you? she didn't get me and one other monk came and said yes why not( with big smile). They greeted me very nicely. That was very small conversation with them but that is still in my memory.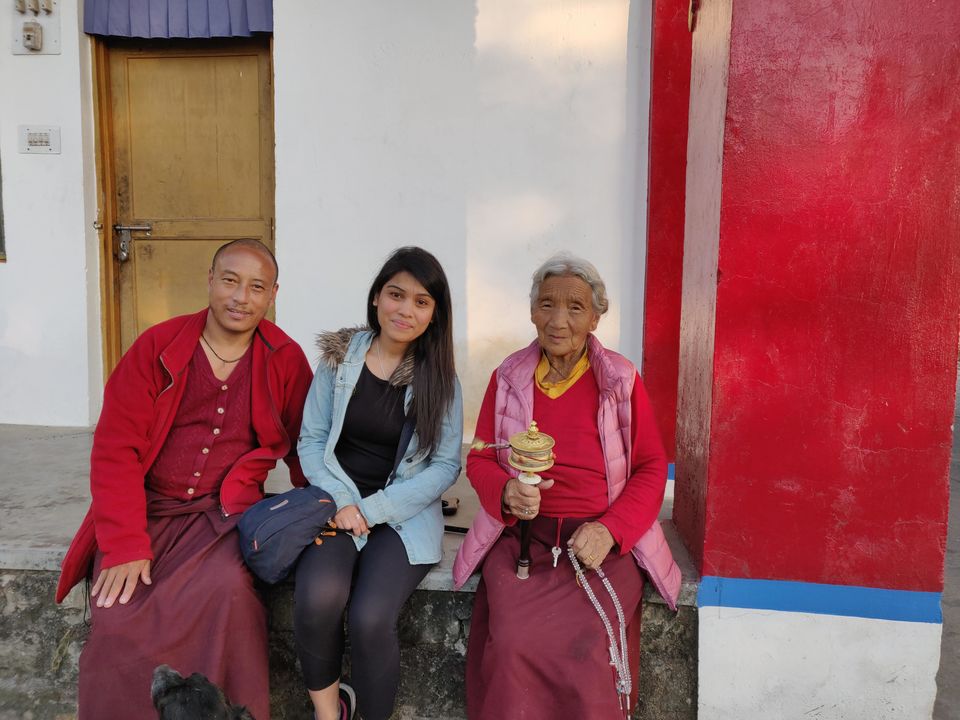 Chokling Monastery was built by the Chokling Rinpoche. Neten Chokling, an incarnate lama of the Nyingma lineage of Tibetan Buddhism migrated to Bir and established a Tibetan settlement. Located in the central part of Tibetan colony. This is the most beautiful monastery in Bir.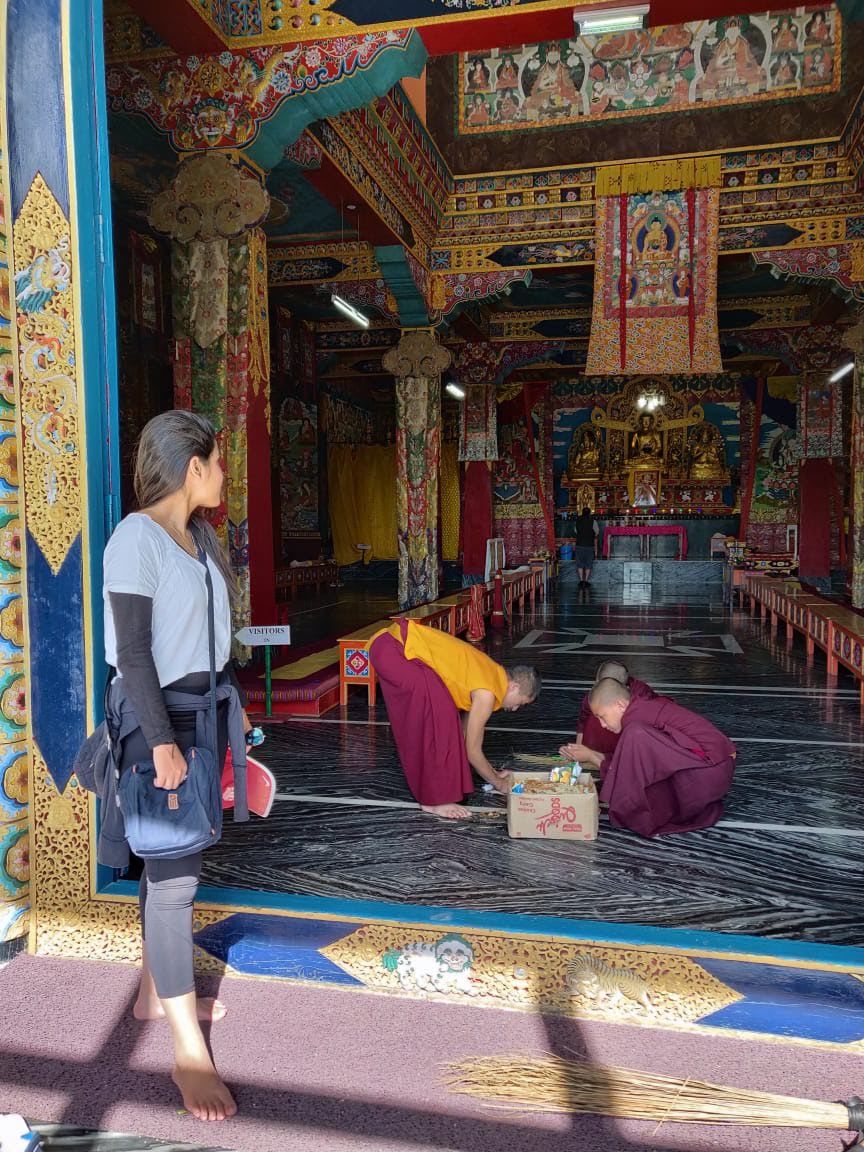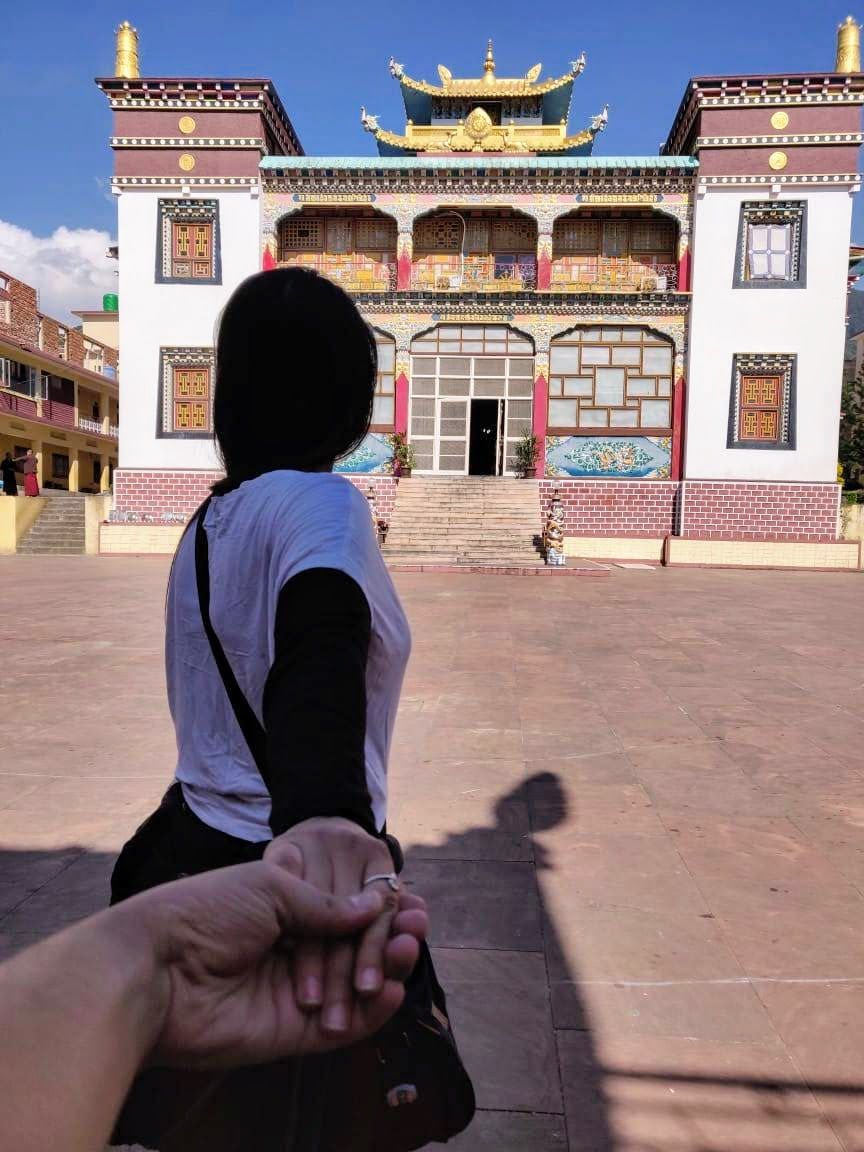 After visiting the monasteries we moved to the Tibetan colony. Many Tibetan were there, dressed up very differently(Tibetan dressing) and living the normal life. At the end of the Tibetan colony paragliding landing site comes. I heard about the sunset over there. I have waited till sunset because I was very much excited for the view.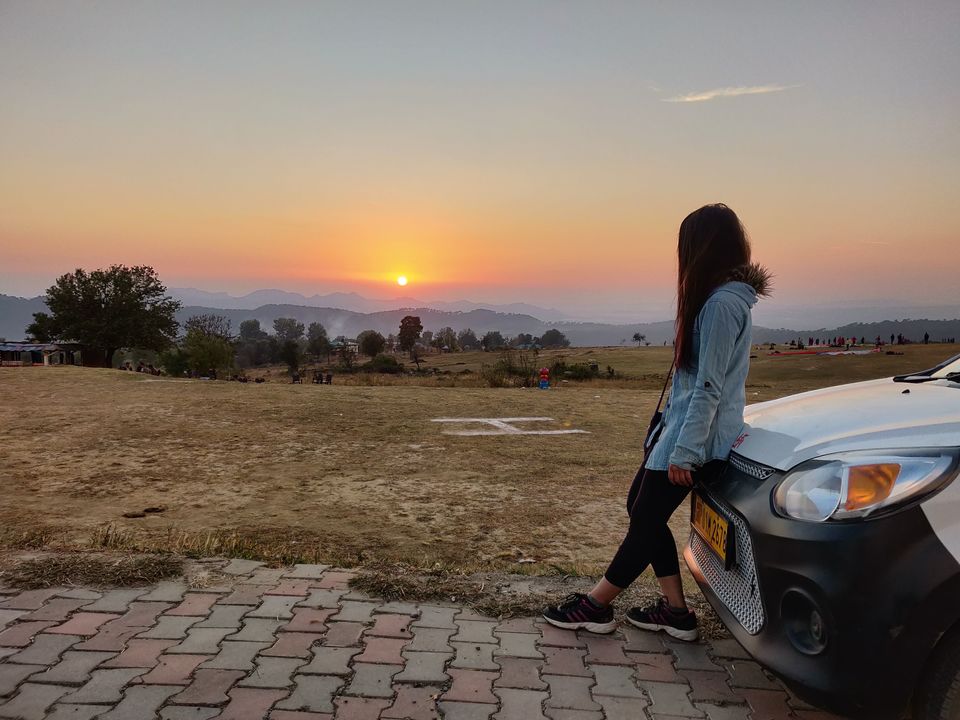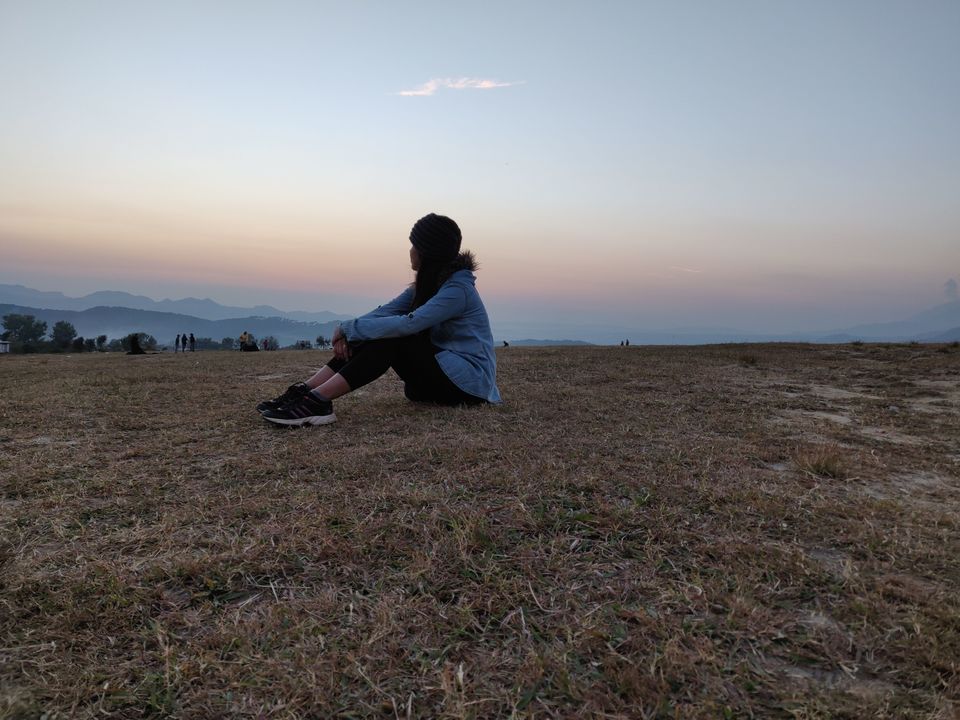 We did all the booking for paragliding on same day as it is in the way of Tibetan colony. You will find many companies who organizes paragliding activity. It cost around 2500 with go pro video and picture and with flight time 15-30 minutes at take off site 8000 feet from sea level and landing site 4300 feet from sea level. we bargain it to the 2200 but very rarely they bargain for paragliding so you need to be very smart for this.
Next day they picked us from our home stay in the morning around 7 AM because our home stay was on the way to the billing otherwise we had to go to their office and from there they would start our journey. We made new friends in between the billing journey. There were 3-4 more people along the company who were going to do paragliding with us. We accompanied them.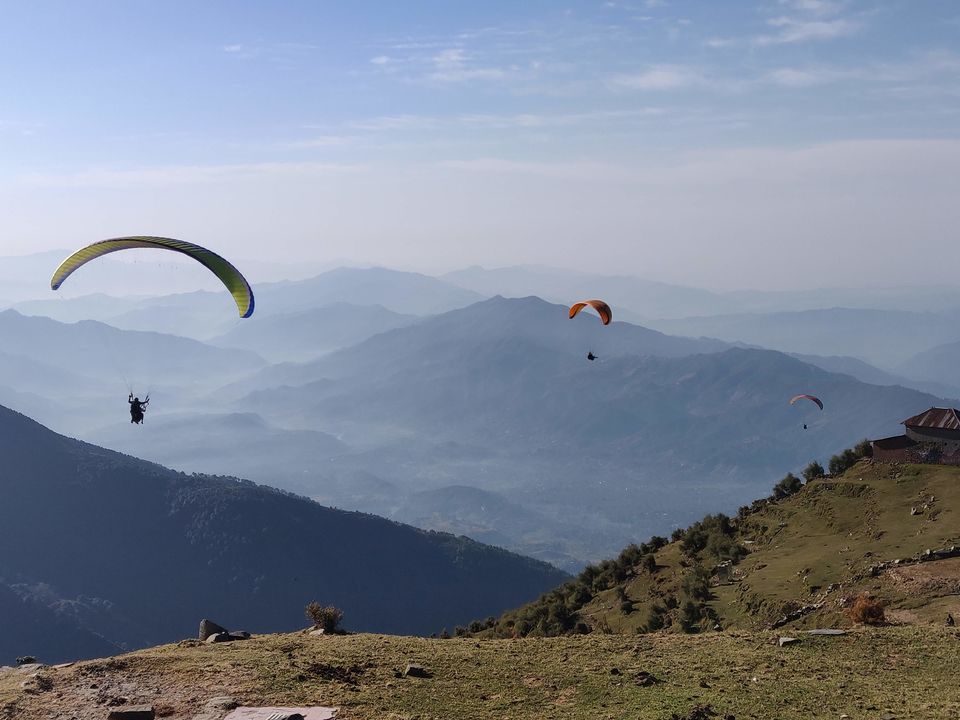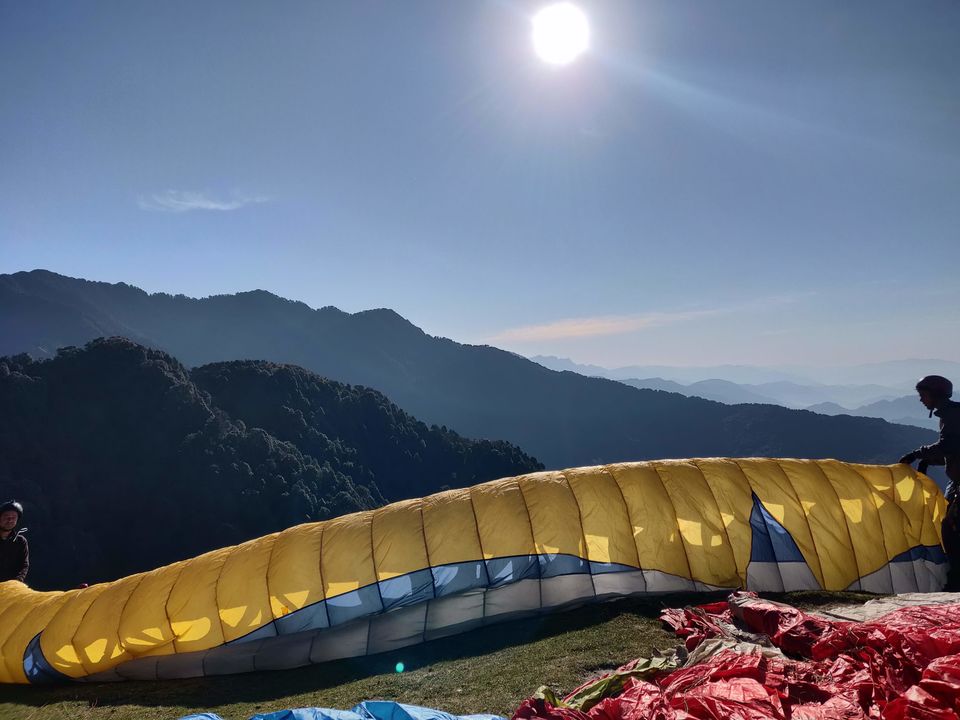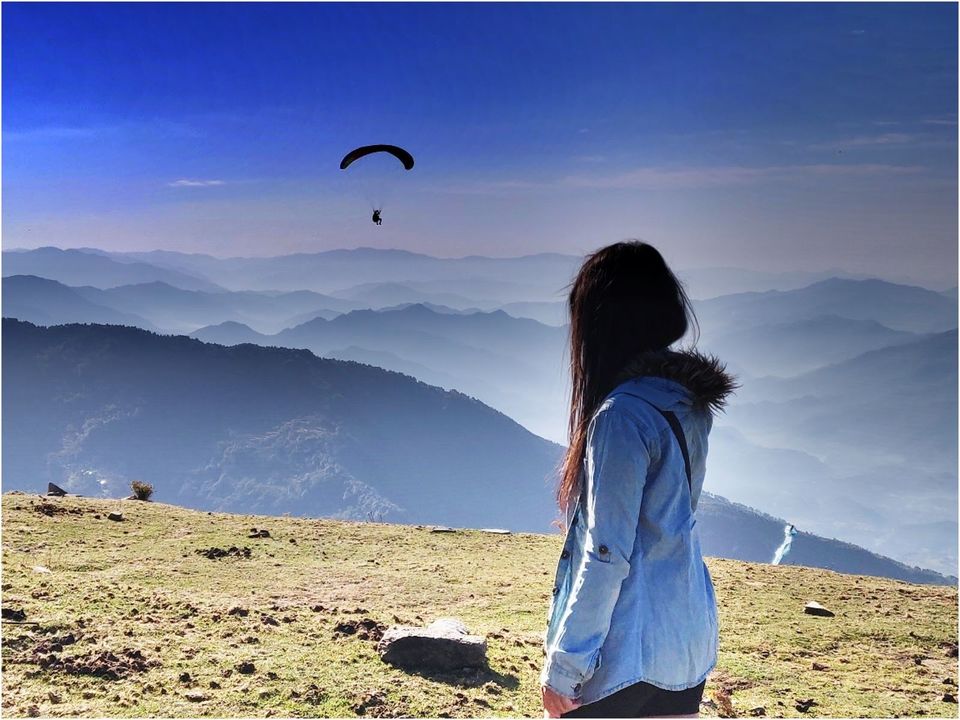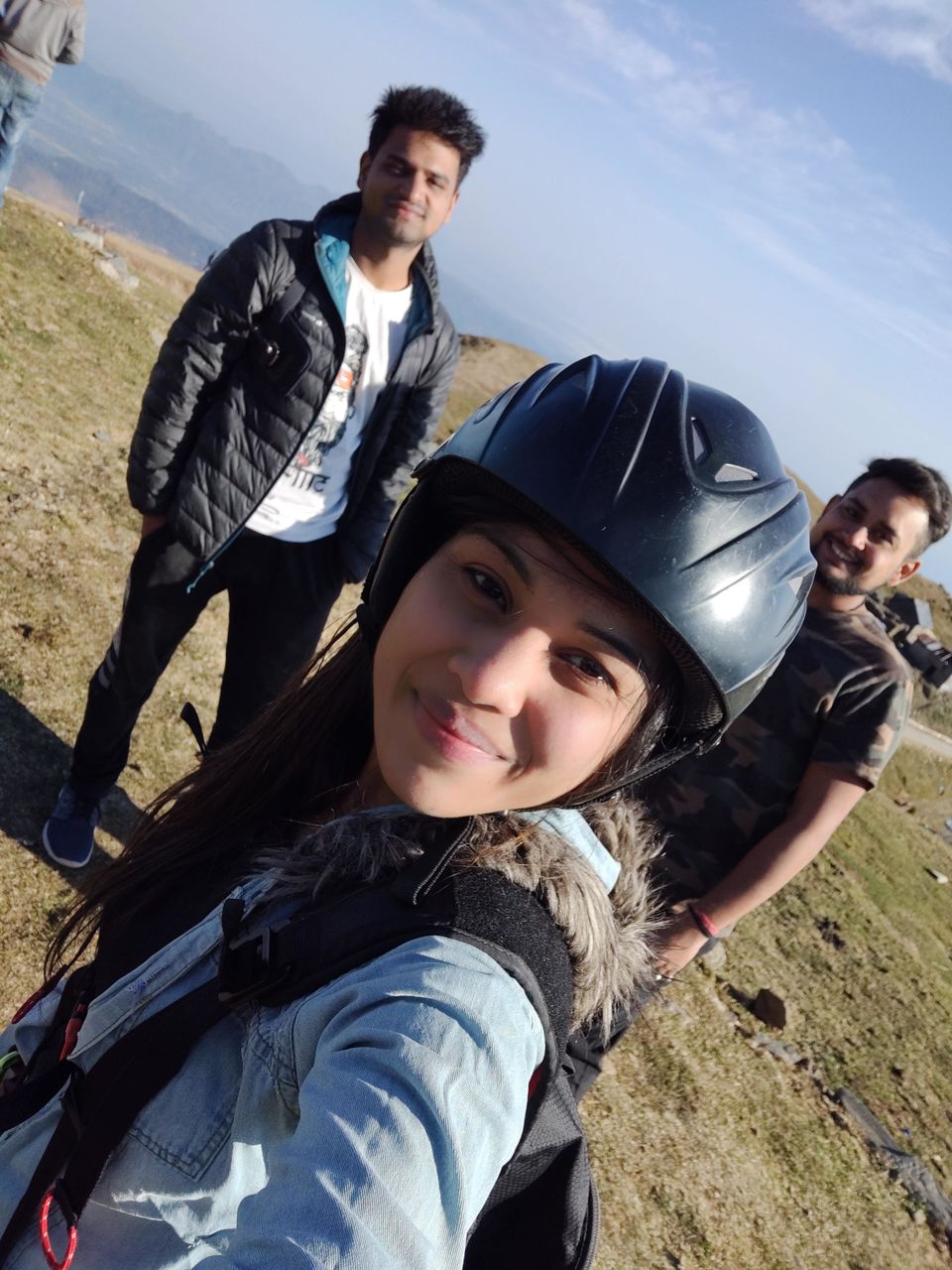 After reaching to the billing we saw many gliders self as well as dependent both. I was spell bounded after seeing the view from billing and little afraid too after seeing the height because I have a height phobia. But I always try these kind of adventures to overcome my phobia.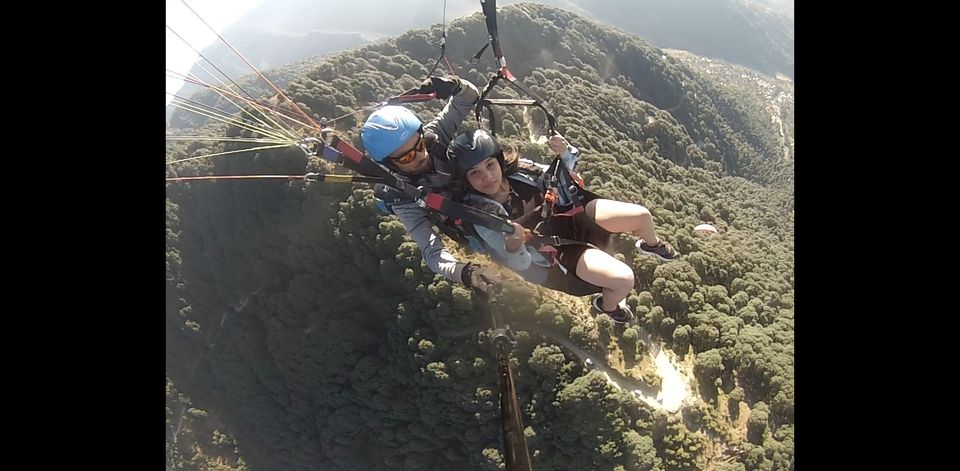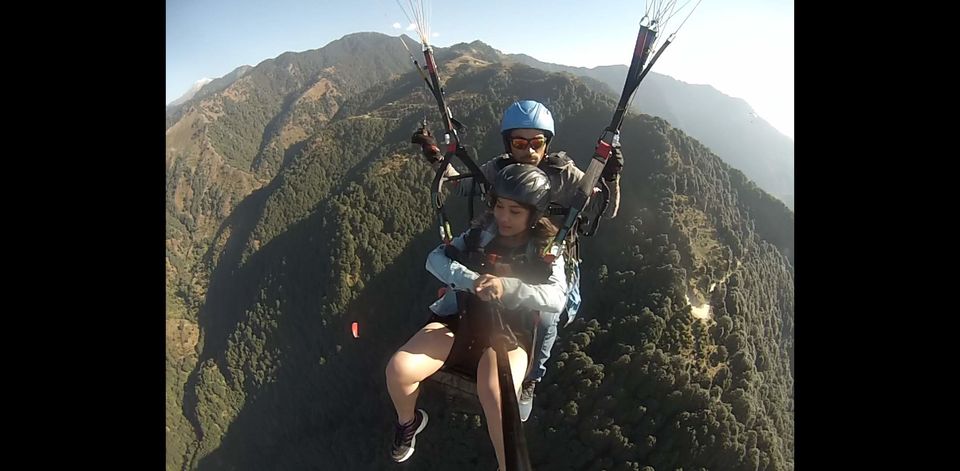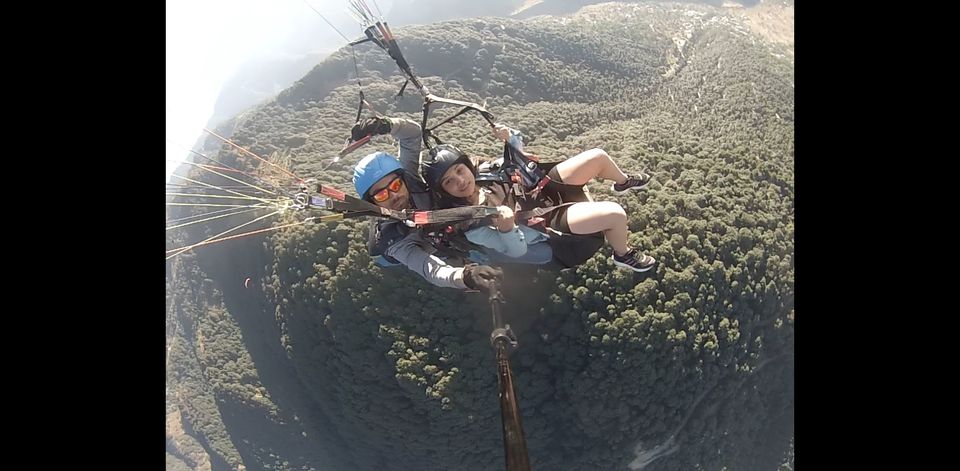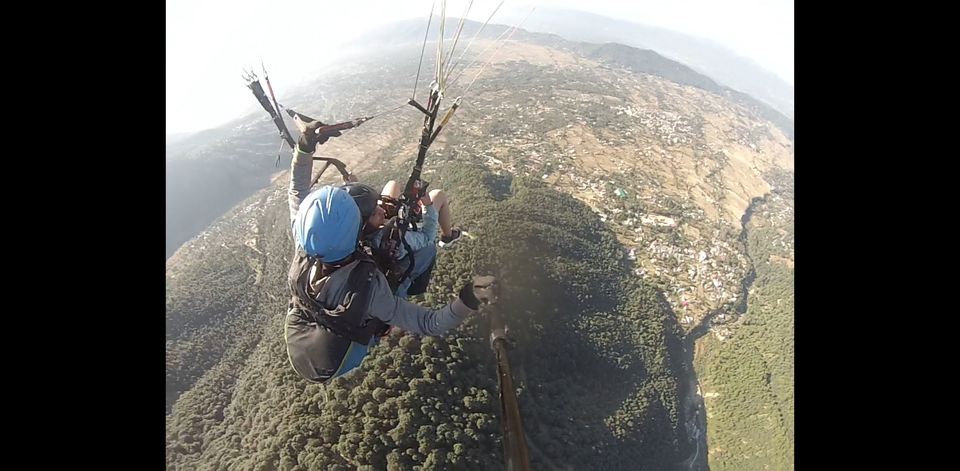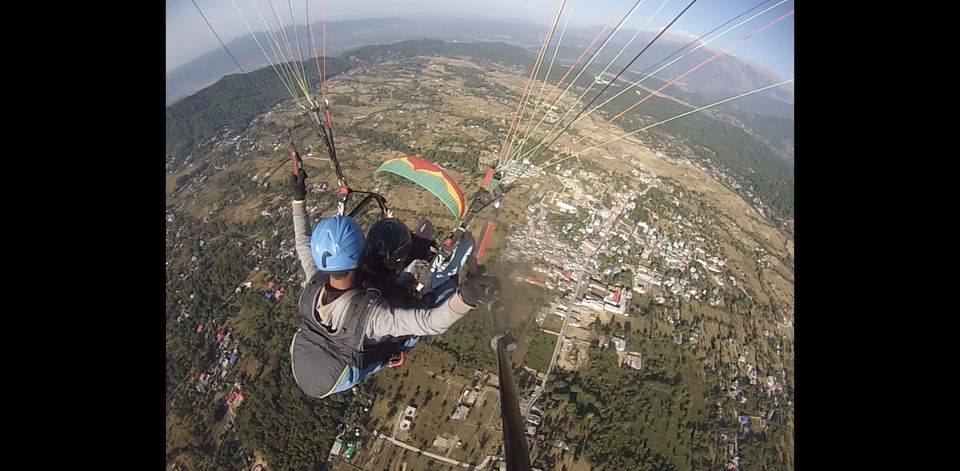 After landing to the ground I was very much happy and very much excited to share my experience with my friends.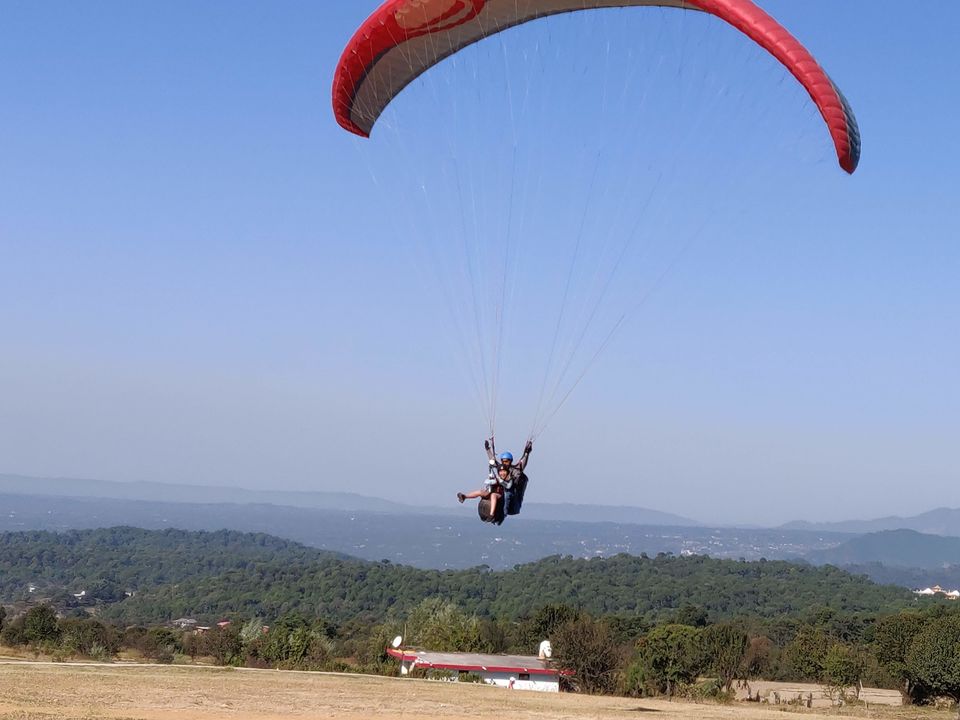 In between the journey we made new friends and the good thing is we didn't even realize we are creating memories.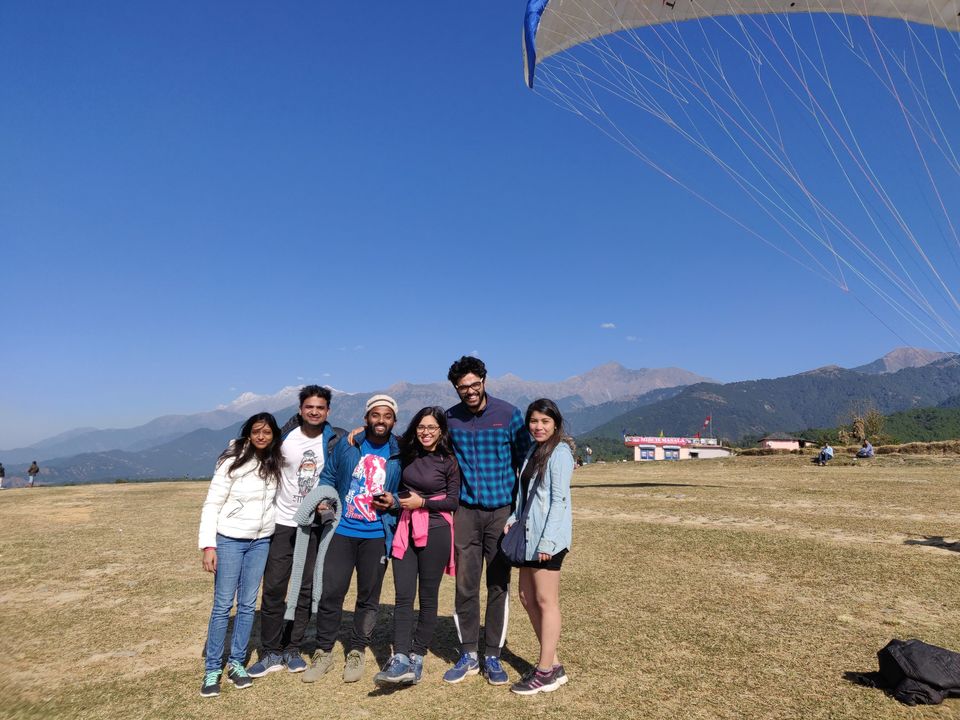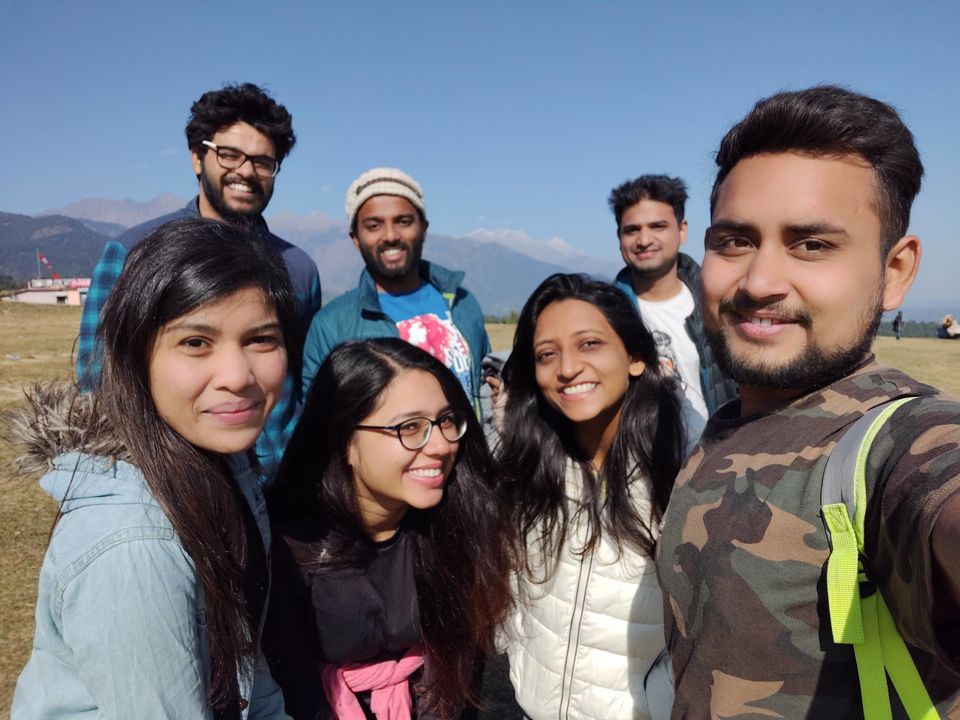 Next day in the morning we left the Bir. Still we had one day so we went to Dharamshala. It is just 2 hours away from Bir.
After completing the trip I was new version of myself. More confident and more vibrant. I decided to leave my job because I deserve more than this.Wrote my resignation letter and finally left my sick job without having any other opportunity. But I was confident enough that I will find out a deserves on very soon. Fortunately a few days after I got new job and after the first one many other jobs also lined up. Finally I accepted the best opportunity.
Sometimes we get afraid of our future and compromise with our present. It's a human nature after all. But we should always believe in our self no matter how much difficult it will be I will do it.