Video gaming is one of the most complex in the graphic design industry these days. Not only does a game have to be animated, it has to have a storyline, characters, scenarios as well as maps, and techniques or methods. Not to mention the scripts, graphic and codes to be done. All these are the responsibilities of game designers. Not just one person would work on all of them alone though.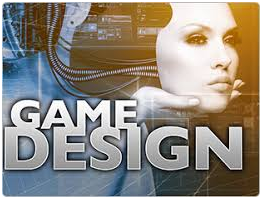 A group of designers consist of lead designers, game mechanics designers, environmental designers and testers. Do you think you have what it takes to be one of them? If so, there are certain steps you have to go through before you could take part in creating a game, considering that you have the passion and interest in the field. Here they are:
1st Step: Get an Education
Although there are some other means you can learn a bit of game designing, it is still best to look for some graphic design colleges and get yourself a degree. Most companies still prefer employing degree-holders over self-educated applicants. Know the different game designer education requirements for you to enter a good school where you could receive basic to advance schooling from professionals and experts in different fields of game designing.
2nd Step: Choose a Career Path
There are a number of game designers and they specialize in specific parts of the designing process and are given different responsibilities. You would need to determine what you want to do and what exact field your skills would be of use. You can be a lead designer in time. But, to get there, you would need to be one of the following first: level designer, content designer, game writer, system designer, technical designer or a UI designer which designs the interface of the game.
3rd Step: Make and Build A Portfolio
This might be one of the most important steps in building your career in game design. A portfolio is not something you can do in just a day. It should be developed as you gain more education, skills, and experience. There are some really great websites where you can start building your portfolio for free. Add your best works and do not forget to give out important information about yourself.
4th Step: Land an Internship and Gain Experience
This step would help build up your portfolio. If you were able to enter really good schools with connections to different gaming companies, then getting an internship wouldn't be that hard. Your school can recommend you to different businesses and there you would be able to work alongside pros. You would have to be observant and learn from them.
5th Step: Get a Job
This is the most crucial step as you would need to go through a lot of rejections that might make you think twice about the career path you chose. Do not let those pull you down. In order for you to finally be employed, you would need to know the reason behind all those negative answers and work on them.
Good Luck!