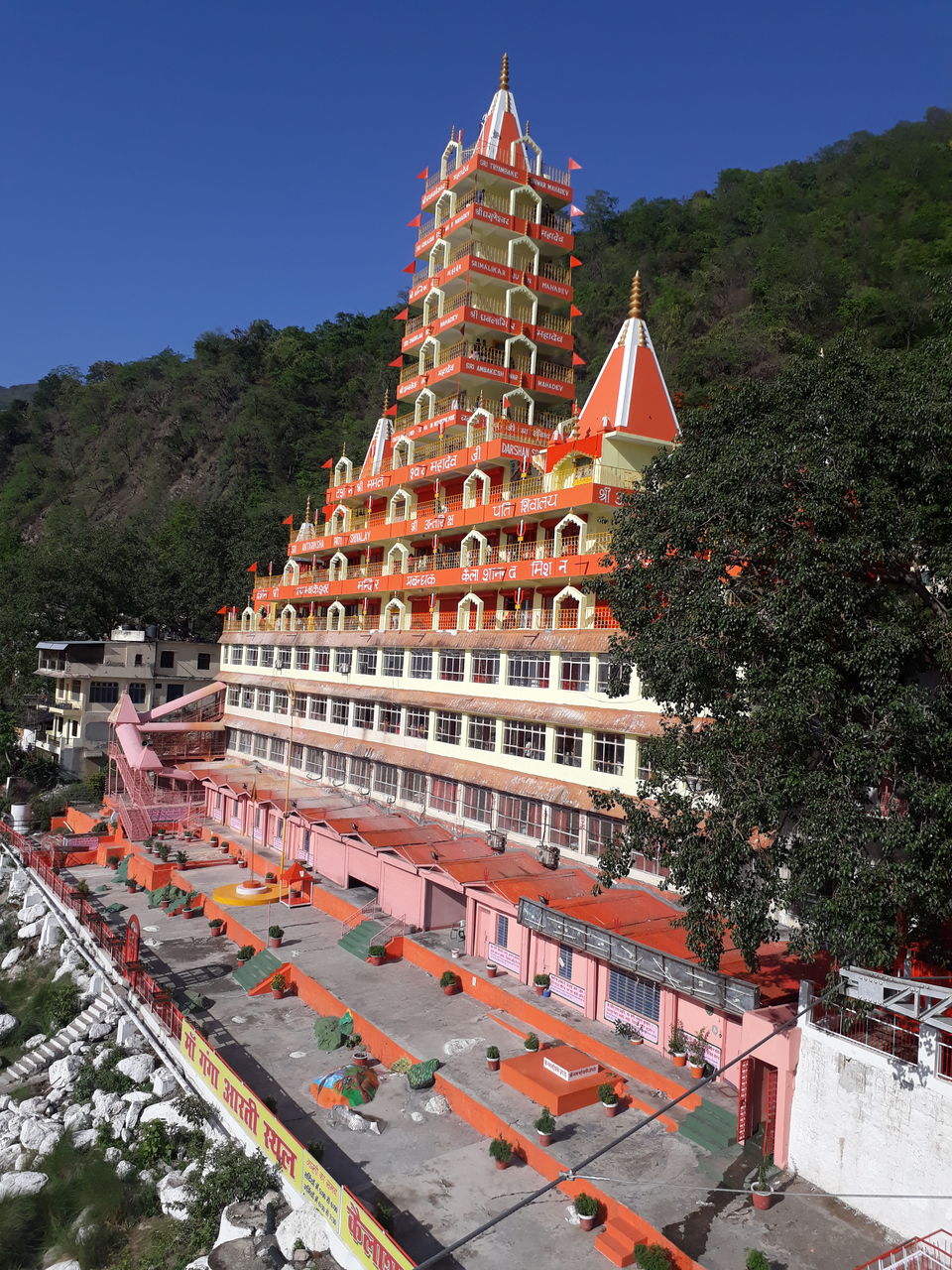 As we came out of the Ghat vicinity at Haridwar, we reached at the nearest bus stand from there we were told we will get our bus to Hrishikesh.
Bus arrived we stepped in it and got our tickets, which charged us 35Rs.(each) from Haridwar to Hrishikesh. This bus is more of like the 'low floor' buses that used to run in 'Delhi and Jaipur'. Haridwar and Hrishikesh are the two most nearest cities of Uttar Pradesh and Uttarakhand.
Enroute to Hrishikesh, we have also seen the Patanjali Ashram and AIIMS Hrishikesh, apart from this the whole route was covered with greenery and mountainous view which was fantastic to see.
As we were in bus and we were not using our phones to save its battery, I and a friend of mine we both started chatting with a localide about the devastating flood of 2013 which many believe was a Mother Nature's action, against, the faulty actions of humans towards nature. So as we were chatting the bus conductor said " tourists come here to enjoy, to pray, to spend quality time but the amount of waste they generate wantedly or unwantedly directly affect the nature, as you know that's why the government even running the 'Namami Gange Project' and other schemes to clean India, And now when the Mother Nature tired of our misbehavior she taught us a lesson (about the 2013 flood)" at that moment I really didn't know how to react as we were also knowingly or not spread waste around. So I learnt a good lesson en-route Hrishikesh that "Don't throw waste in the open and put it in dustbins and if you don't find one put it in your bag and drop it in a dustbin when you find one."
So with this good note we reached Hrishikesh finally, Now we have used Google maps to reach the Hrishikesh Ghats and started walking through the streets of Hrishikesh looking here and there, eating some snacks and fast foods. After some 20 minutes of walking we reached at the Ganga Ghat, and witnessed an mesmerizing view, simply "wow!".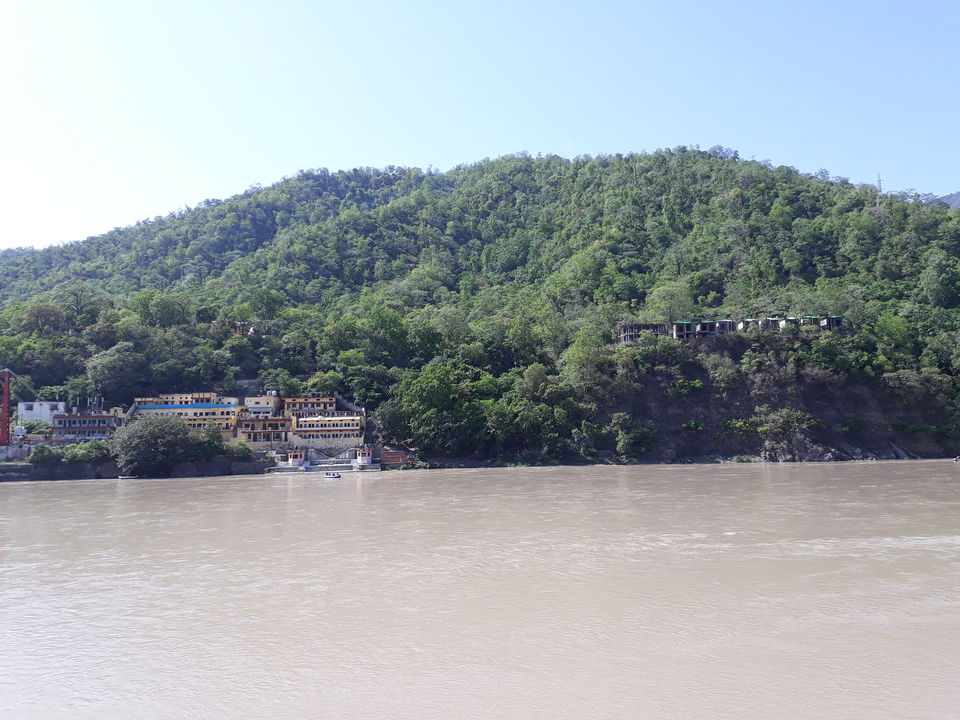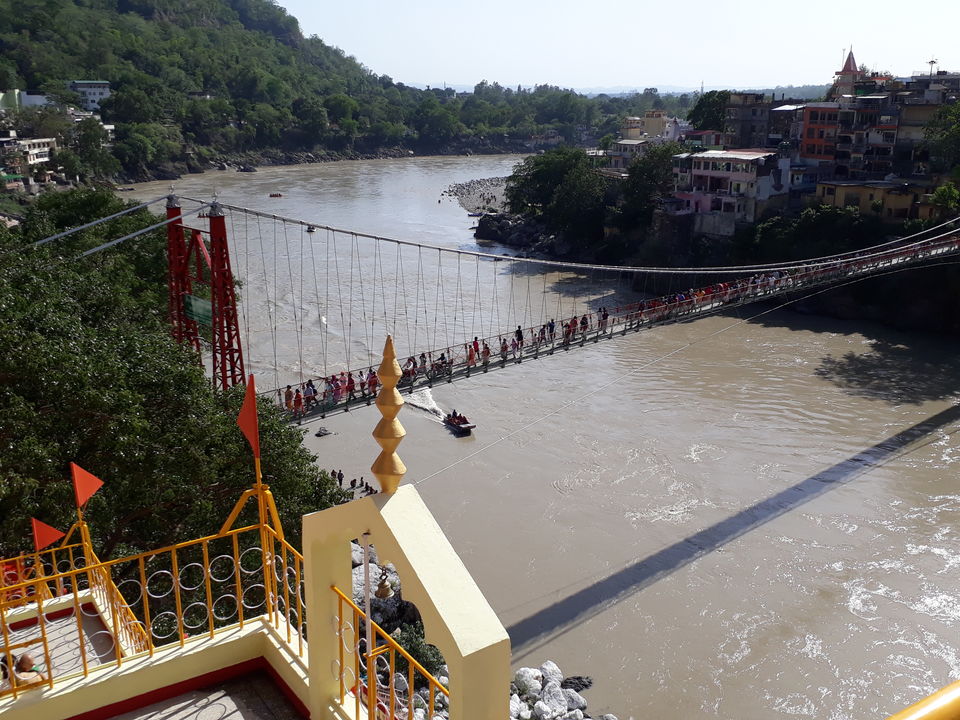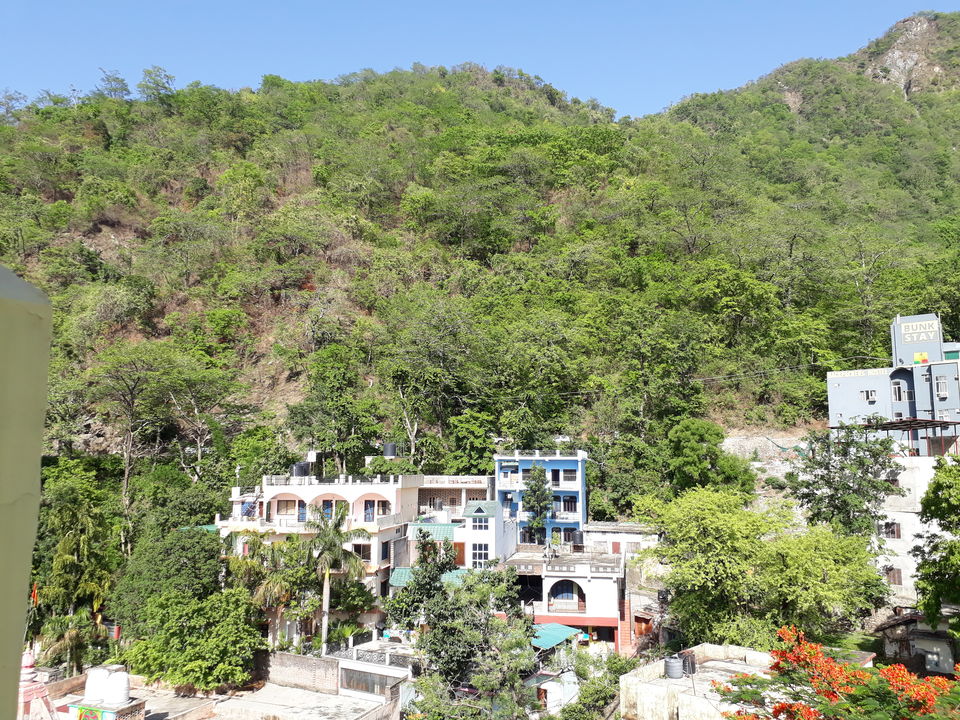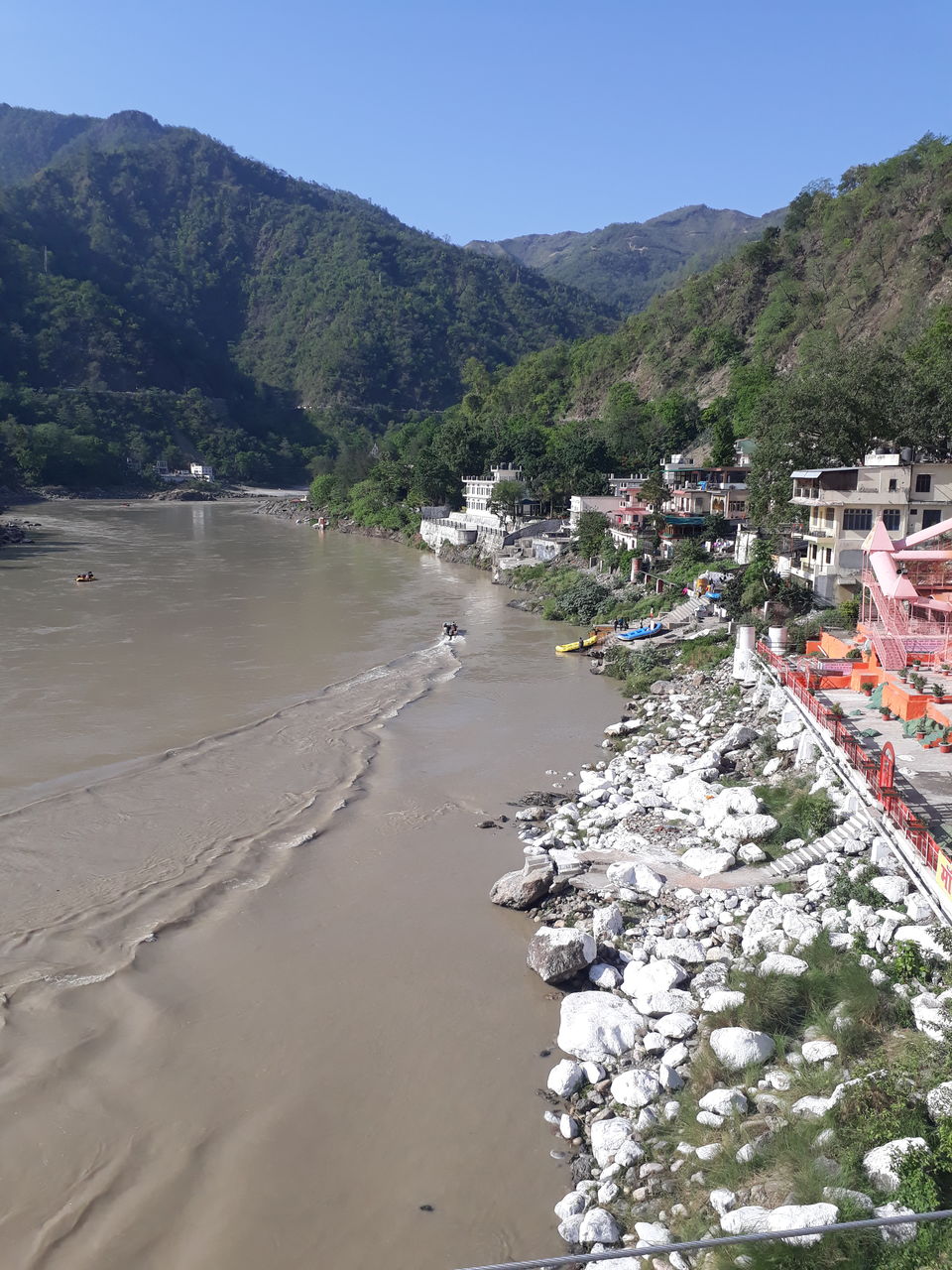 At the ghat we noticed a woman who was selling old Indian currency coins like 1 paisa etc. along with them some other countries coins as well, when i asked her she said she used to sell them for 50Rs - 100Rs. So if any one who has a habit of 'numismatics' can buy there. Even I also have a good collection of old coins, which are of 8 countries.
After ghat we started for Ram jhula which is the nearest one.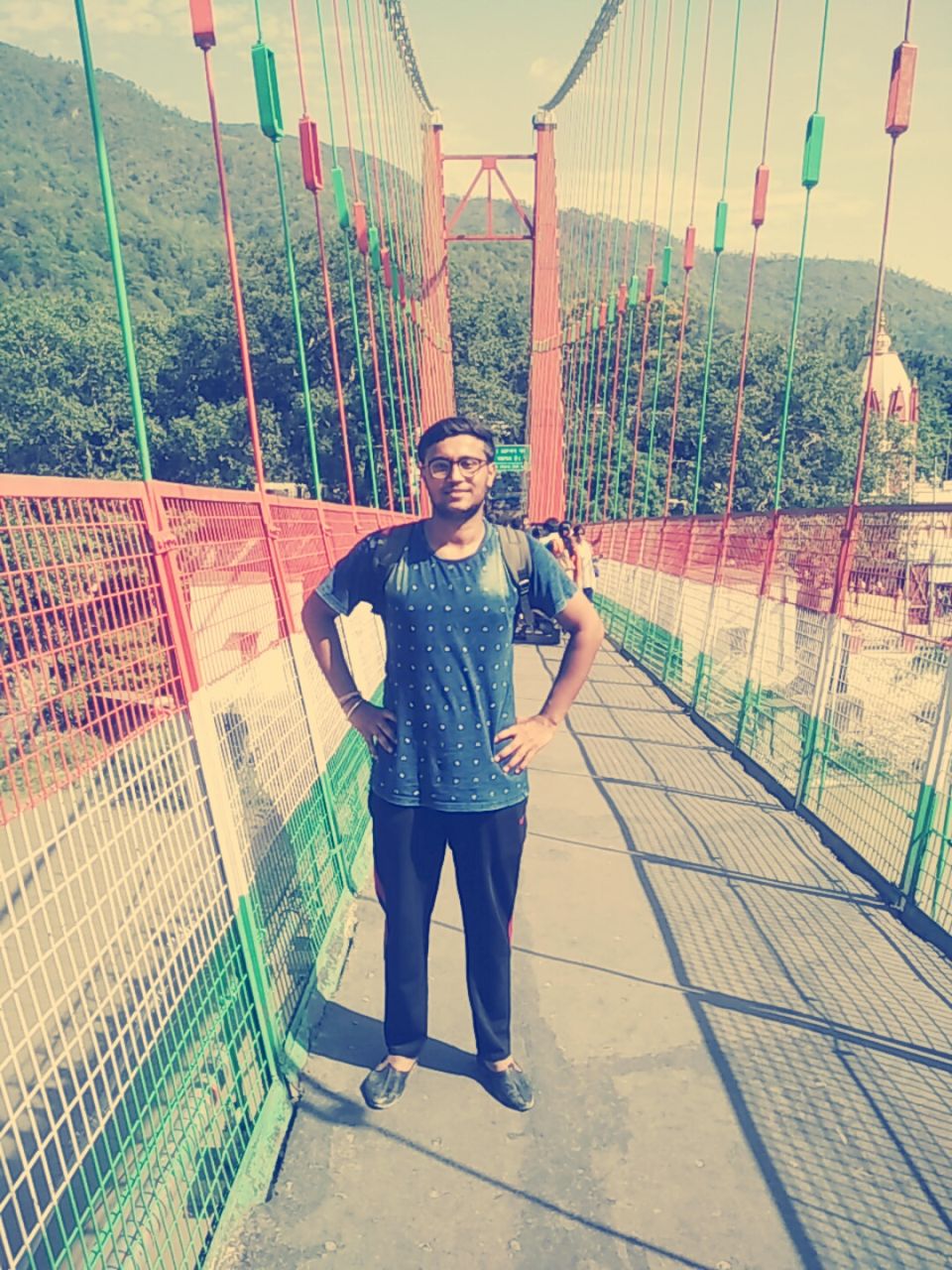 After Ram jhula we went in the market for shopping and viewing. After having some juice, we visited the famous 'Triyambakeshwar Mandir' and the 'Tera manzil Mandir'.
Also known as the 'Laxman Mandir' it has almost every Gods statue in it according to me, because i have never seen so many Gods at one place before. This temple consist of thirteen floors and situated at the bank of holy ganga which really makes the view from here outstanding.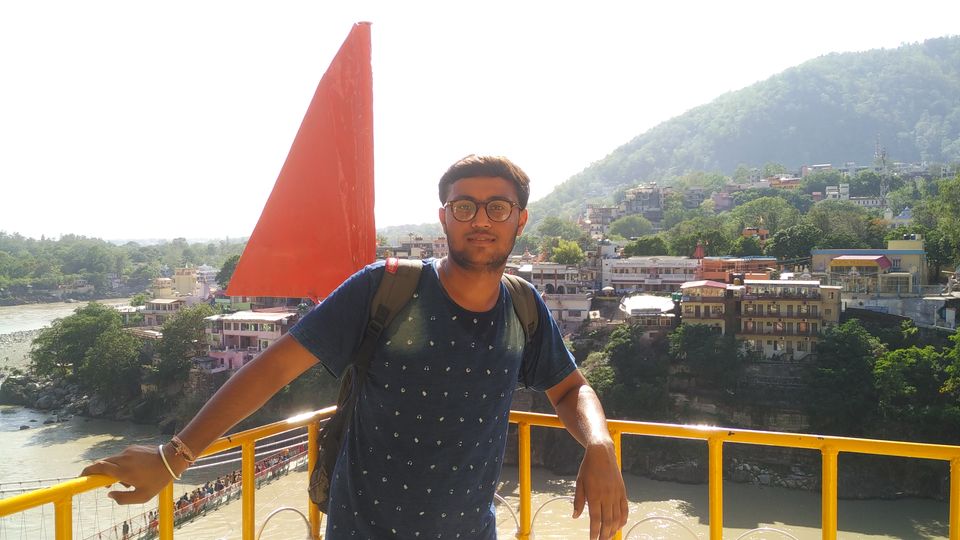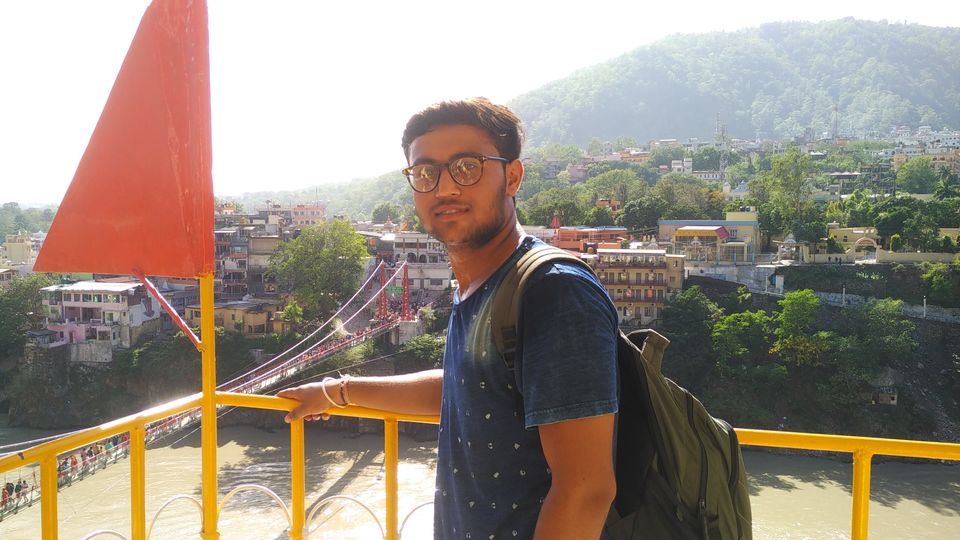 After this we went on to the Laxman jhula. Laxman jhula is entirely constructed as an suspension bridge supported by highly tensile steel cables, same as Ram jhula. Laxman jhula is situated at walking distance of 30-35 minutes from Ram jhula, through market streets.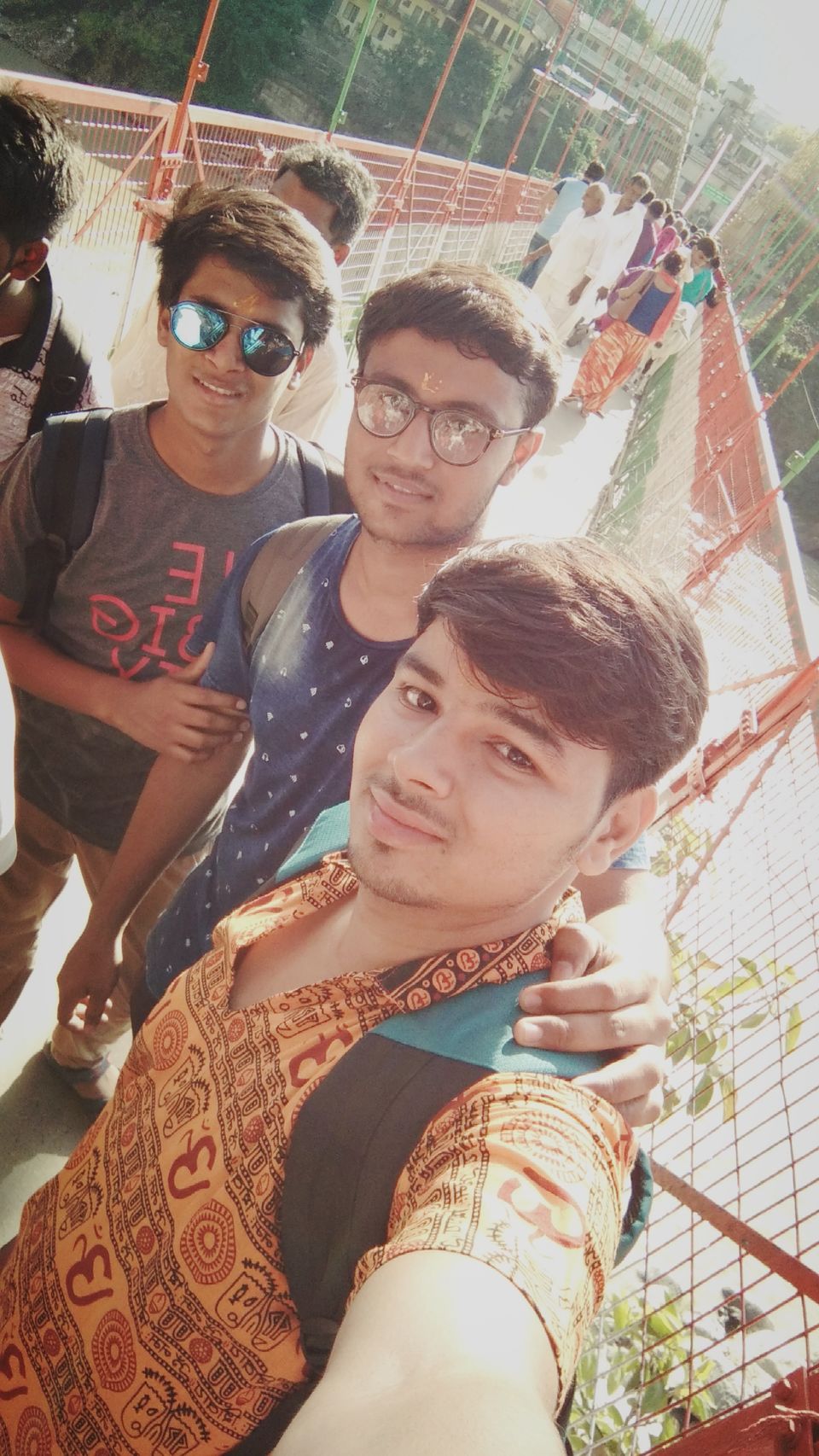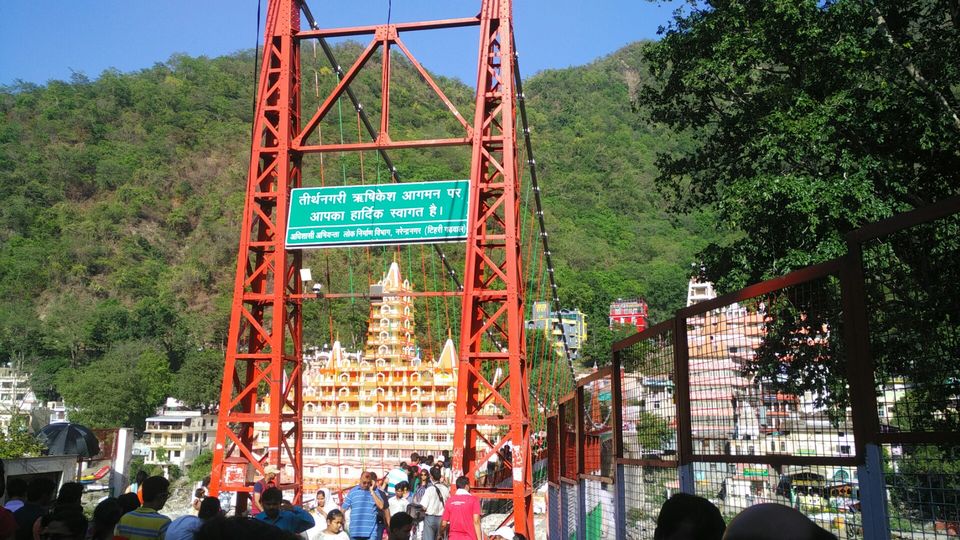 After Laxman jhula the next stop was, guess what the thing Hrishikesh famous for, yes!! River Rafting.... although we were not that confident of going in for it but we did it. It charged us for 400Rs each. Basically this amount varies depending upon the distance of rafting. This price includes all the accessories that required for rafting like jacket, helmet etc.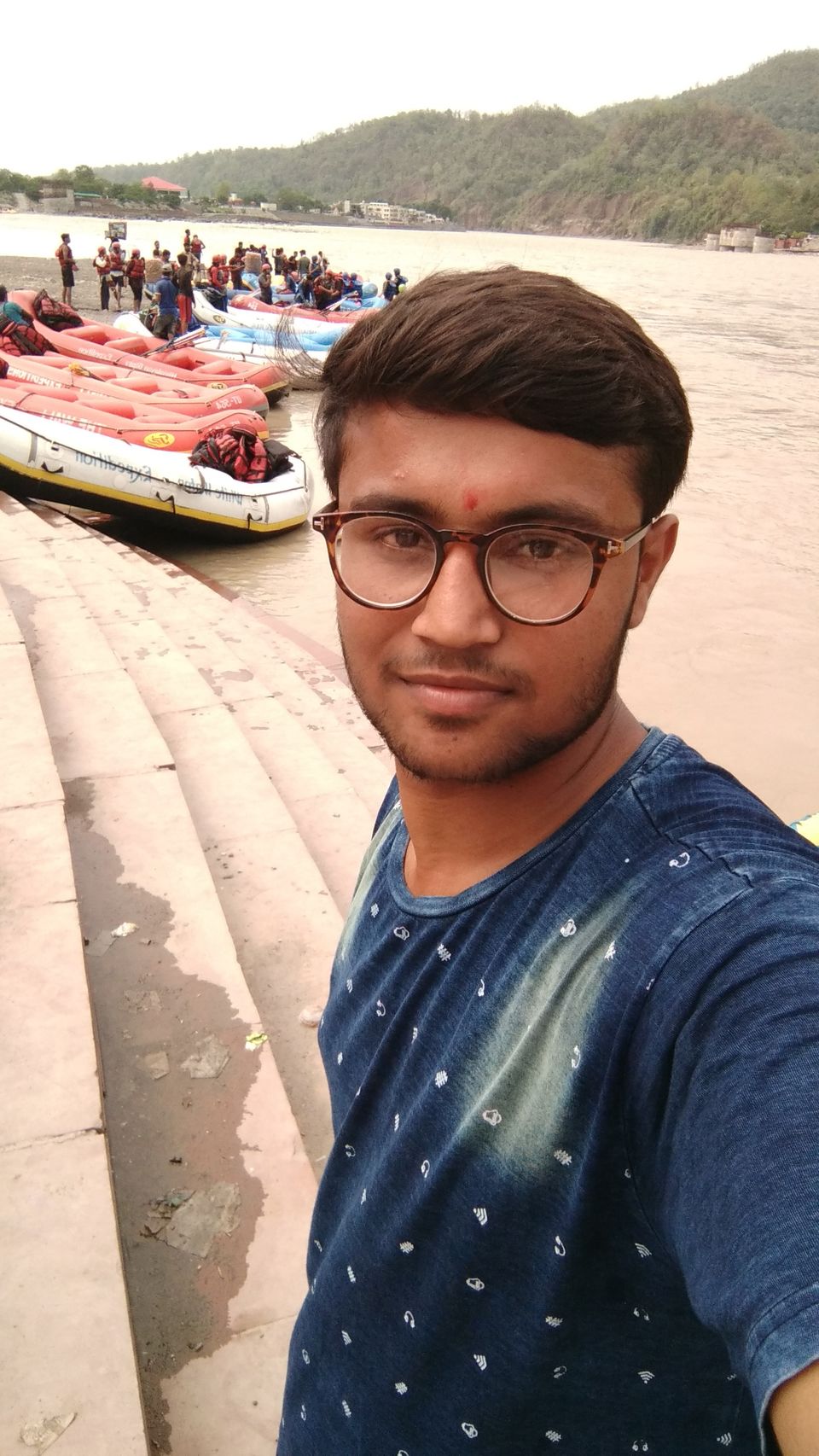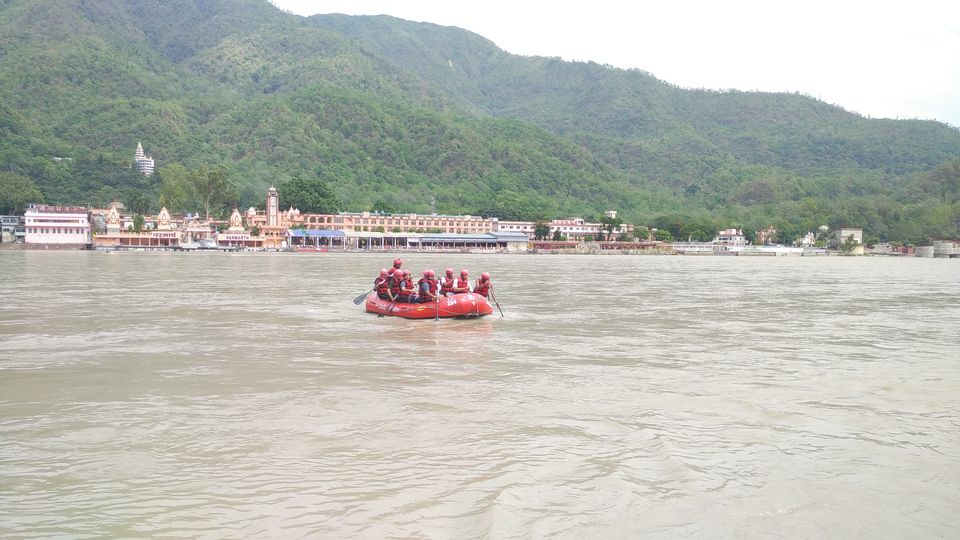 So by this we ended our 1 day Hrishikesh trip by enjoying it in every way possible..
So with this note i am finishing my trip to Haridwar and Hrishikesh.
Thanks for reading and comment for any query. Soon I will be here with another exciting trip. cheers!!