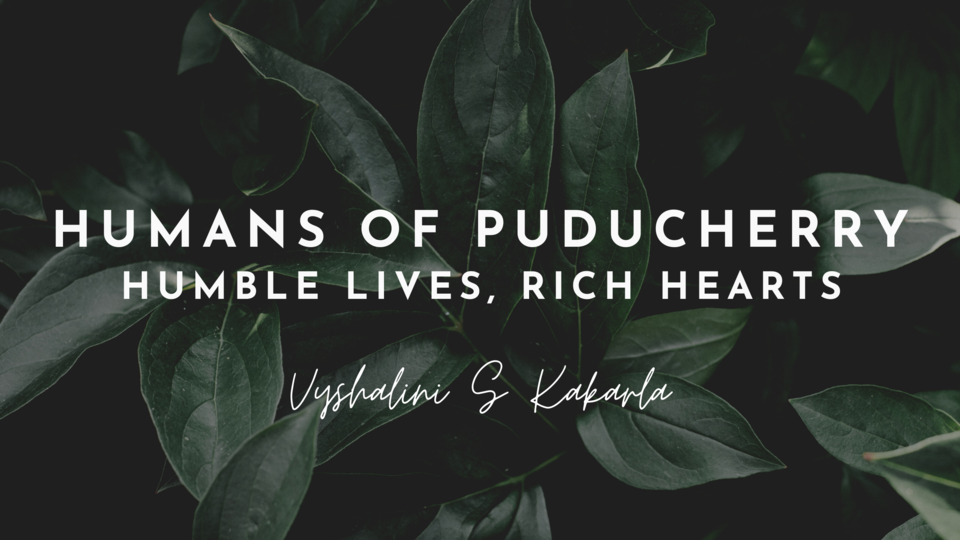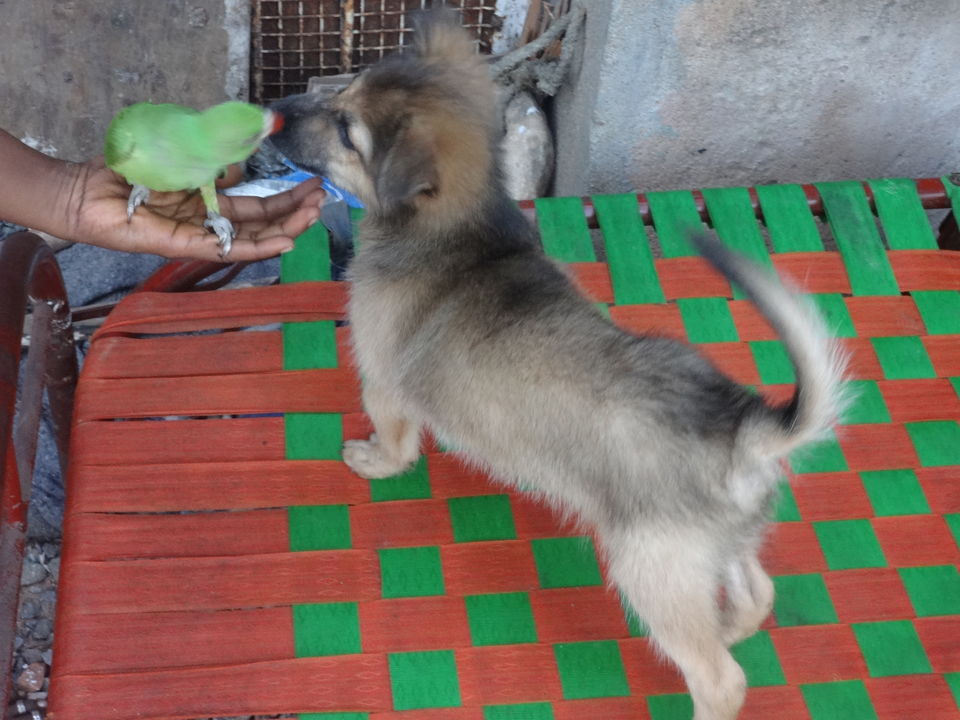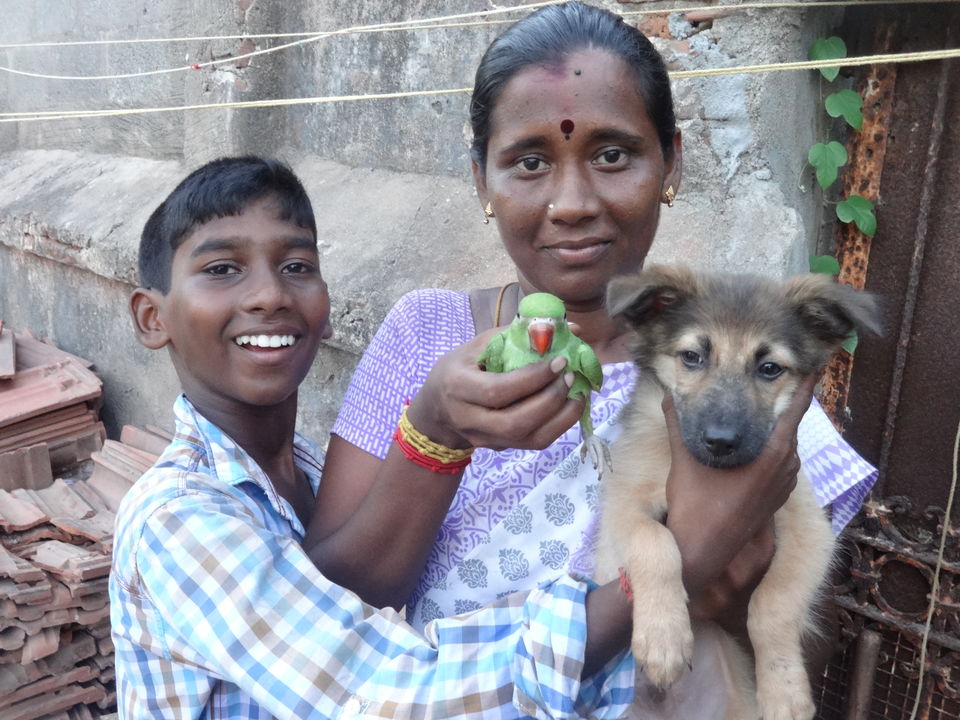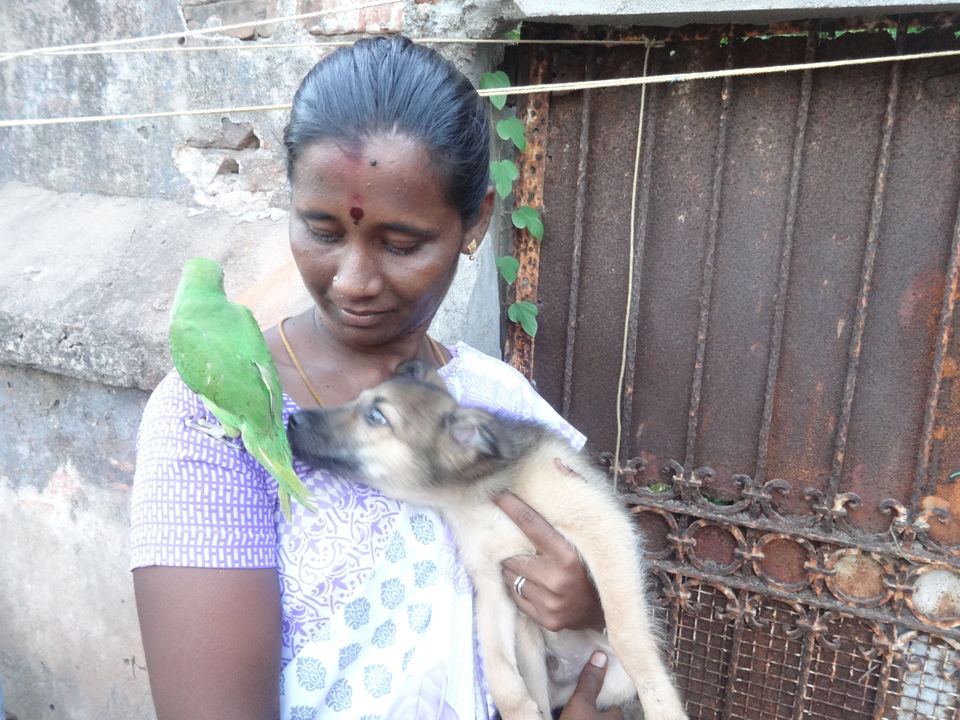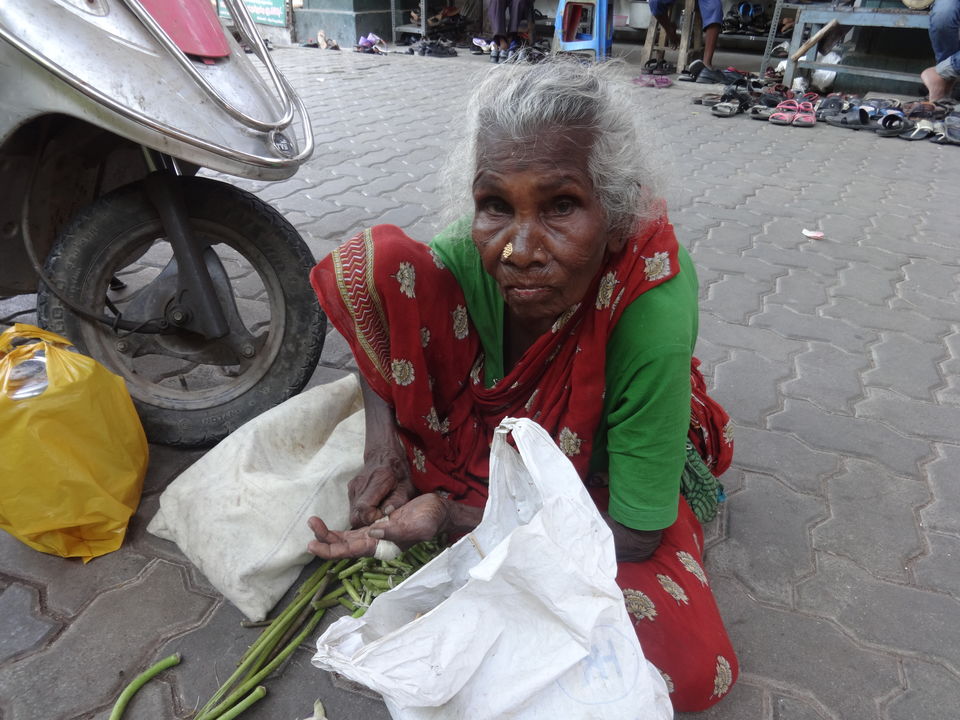 PONDICHERRY - A place where a special connection exists. My fourth time visit to the town.
Post quitting my lucrative IT career in the mid of April 2016, I wanted to take a break from a typical corporate life to redefine myself.
This time, I decided not just to be a TRAVELER but as a COMPASSIONATE TRAVELER - There is a difference!
I am sharing a couple of inspiring stories of two lovely women from Pondicherry.
An Inspiring Story of MRS. RATHNAMBAL -
A humble and elderly woman at the entrance of Pondicherry's famous Sri Manakkula Vinayagar Temple, who makes fiber yarn (wick which is used to light the lamps) from the stems of the LOTUS flowers. Everyday, she travels from her nearby village to the temple to make a living. She sells one wick priced at just Rs.20 When I asked her about her favourite food, with all smiles quickly she responded saying that she likes Biriyani and I got her one for the lunch. I highly appreciated her for working hard at this age and not begging anyone for help. She is an inspiration to all of us!
A Compassionate Family of MRS. MUTHULAKSHMI -
Whenever I visit Pondicherry, I always make sure that I travel more like a local. I love visiting and spending time with the Fishermen community which is on the other side of the white town (French Area).
During my evening walk towards the Fishermen area, I found this lovely lady carrying her little puppy on the shoulders while working. I was much impressed and was so curious to speak to her.
Mrs. Muthulakshmi runs a small petty shop near her humble home. She started describing about her children saying I have 5 kids - This one is Meerat (3 month old puppy), then she calls her 9 year old son who was playing near the beach and introduces saying this is Bharathkumar, my other son. Daughter Rita, 15 years old and three other children are inside the house, I was keen to see them as well and asked her to call them.
Bharath enters his house and brings one of his siblings, I was surprised to see a parrot in his hand! Mrs. Muthu smiles and says this is Ammu, my other daughter. She also mentioned that they have not caged or tied the parrots. The three parrots and the puppy are great friends, that they play together most of the time.
Life is all about a million little things!