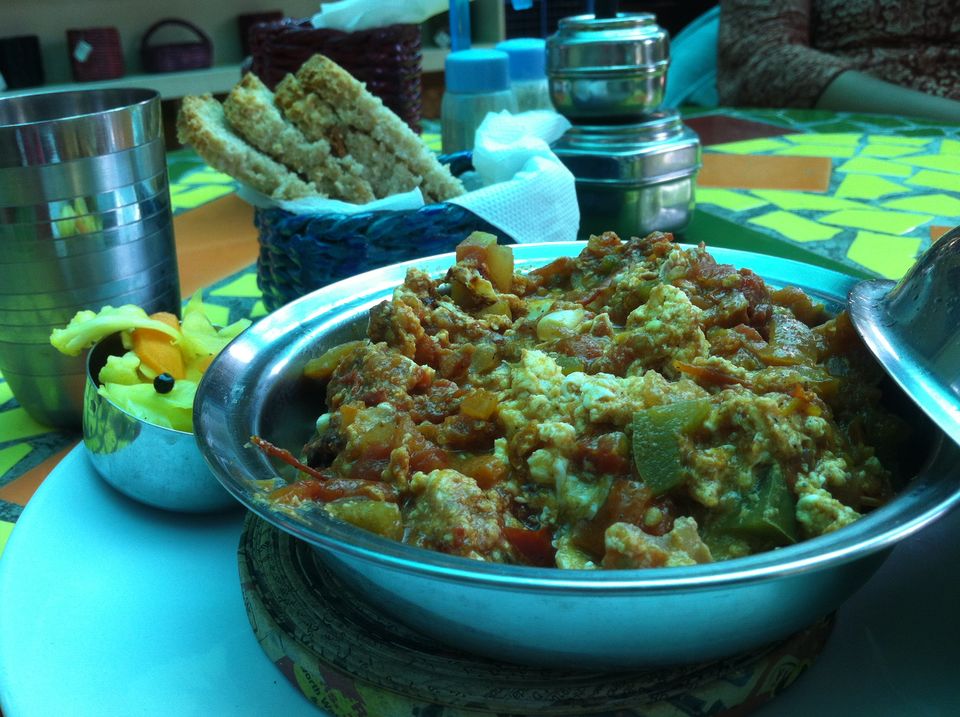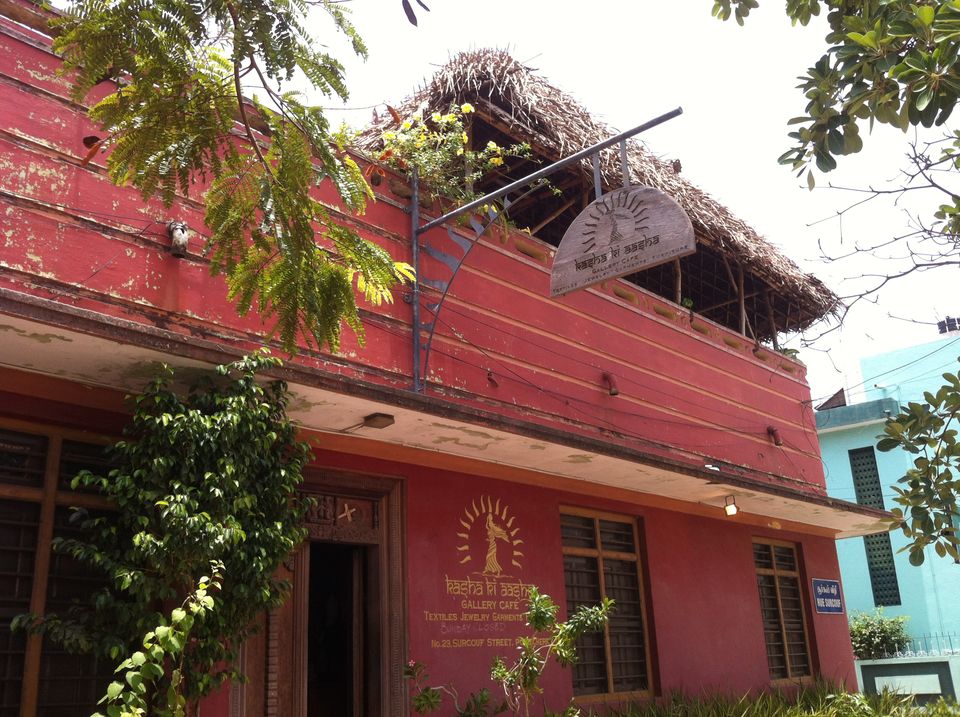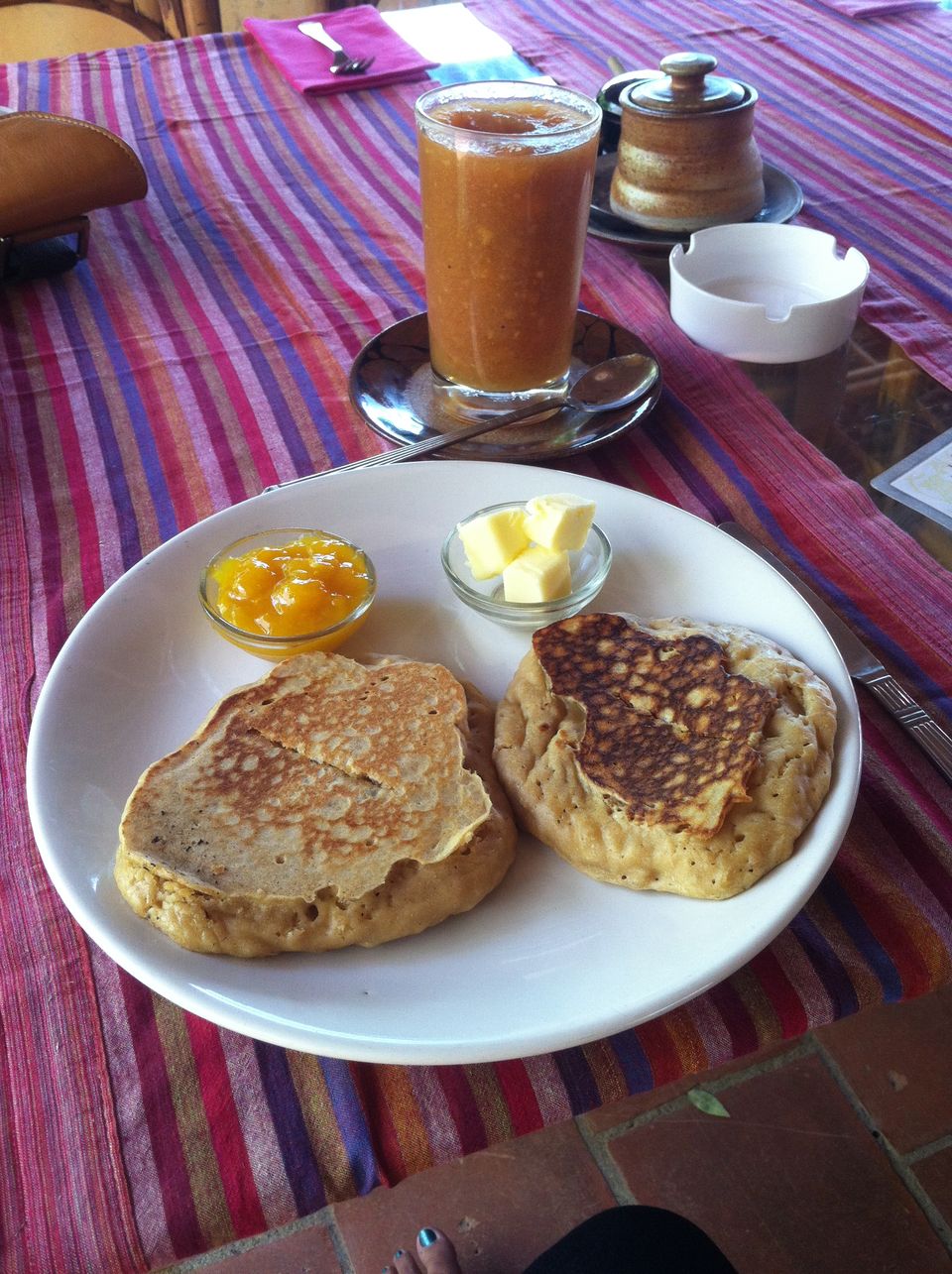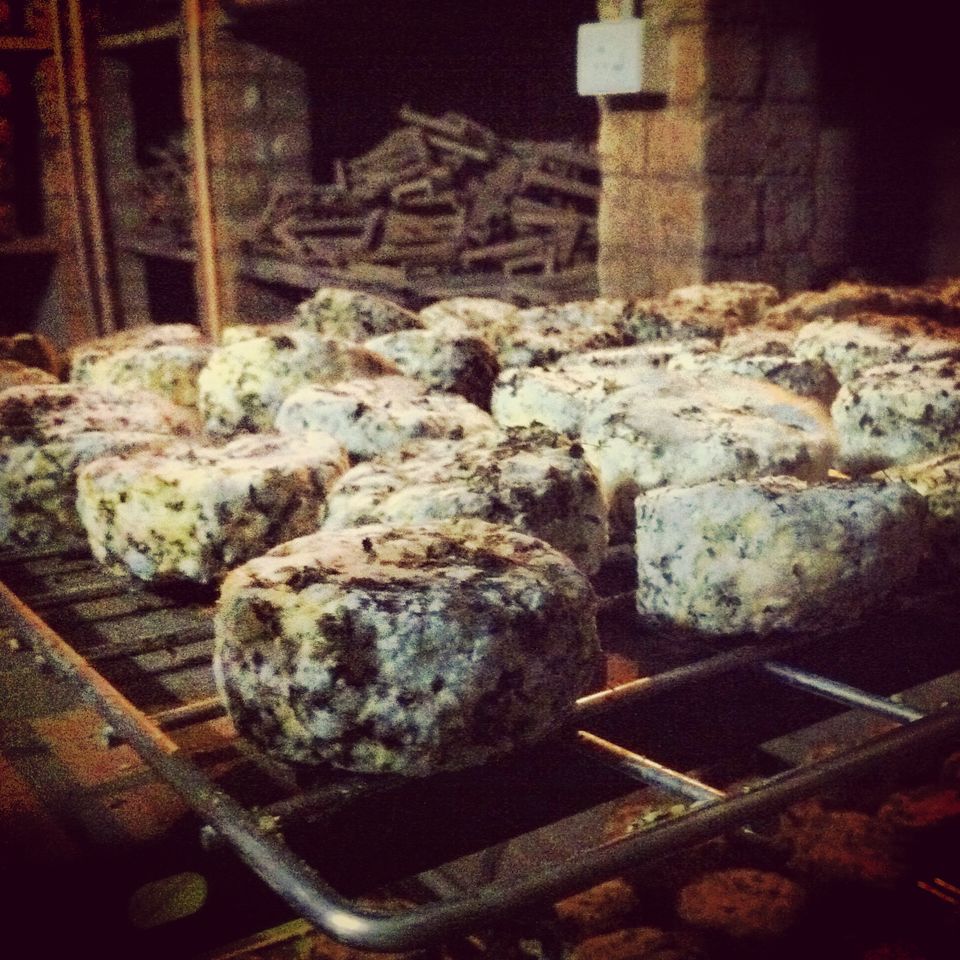 Everyone comes to Pondicherry with a fixed plan in mind - soak up some sun on the beaches, meditate and learn how to live a natural and organic life in Auroville or just enjoy some cheap drinks.
I went to eat.  
It was my first food trip and well worth every bite because this Union Territory offers a smorgasbord of food options. Think Italian, Tamil, Creole, French, Scandinavian, and Indian.  
We start with the French. A former French colony, the remnant of that history can still be found here. You can get French baguettes, croissants and eclairs at many restaurants and bakeries. Among these is Le Café. The legendary waterfront place on Beach Road is is a bakery, souvenir shop and a meeting point and is open 24/7. Once a port with an extended pier (look for black and white pictures on the walls), it is a great place to watch the sunset armed with a hot coffee and crisp croissant. The promenade becomes walk-only post 6 pm, so go early; everything is self service. 
Baker Street is a French-style bakery with an all women staff who speak the most perfect French. Try their French sweets like mille feuille, beignets, tarts, brioche, madeleines and almond coated palmiers. They serve a good beef sandwich, tofu and mushroom sandwich with cheese, a pizza slice, coffee eclair or macaroons - filled with gooey chocolate, buttercream and ganache, flavoured with basil or masala chai.
The best French food you will find in Pondicherry is in the Tamil quarter and it's not all-that French. It is Creole - a Franco-Tamil hybrid cuisine that mixes Tamilian spices with French ingredients. For your Creole food fix, try La Maison Tamoule (inside the pretty and quaint Neemrana Hotel). The Creole section is small. Try their Pachai eral curry (green prawn curry), Chicken vindaloo (with lots of curry leaves) and fragrant butter rice. 
Kasha ki Asha is a boutique/ terrace café serving European fusion cuisine. Go for their breakfast and try the whole wheat pancakes served with homemade butter and thick mango jam and honey. The owner Kasha Vande is very helpful and they have a notice board filled with interesting happenings in the town.
Auroville is a townships that requires many days to explore it's different offerings, food and otherwise! Naturellement is a garden café that is all organic. Give the Scandinavian menu a try - the Open Sandwich (mayonnaise & mustard; tofu & mayonnaise; tuna & mayonnaise) are plump and packed with diced tomatoes, purple and green cabbage and pickled spring onions. They manufacture jams, jellies, pickles and chutneys, marmalades, fruit and nut butters, all free from additives - my favourite was the banana stem juice. A little away Well Café stands hidden within a large property. 'Well' stands for Women Empowerment Through Local Empowerment, the cafe is run by an all-ladies staff and the food is homemade, vegetarian and Mediterranean. Try the shakshouka - perfectly poached eggs served on a gooey mixture of tomatoes, onions and capsicum, soaked up by whole wheat bread and pickled vegetables for extra tartness.
Dessert has one address in Pondicherry - Zuka (Mission Street). Here, chocolate (dark mostly) is the only ingredient - the dainty butterflies that adorn the ceiling are all edible! Try their chocolate pakodas with almonds and walnuts, liqueur chocolates, and the patented 54oC is hot chocolate served at that temperature, with a stirring spoon made of chocolate and sugar sachets, made of chocolate too. 
Travel tips: 
Hire a scooter - it is the cheapest way to explore the place. 
Buy your candles, incense sticks, homemade soaps etc at Auroshika - they have better variety and cheaper prices than Auroville. 
The Hidedesign store doubles up as a museum of their products and is worth a visit; there's a cafe on the top floor too. But if keen on buying, go to the factory outlets a few metres away for a wider variety and cheaper prices.