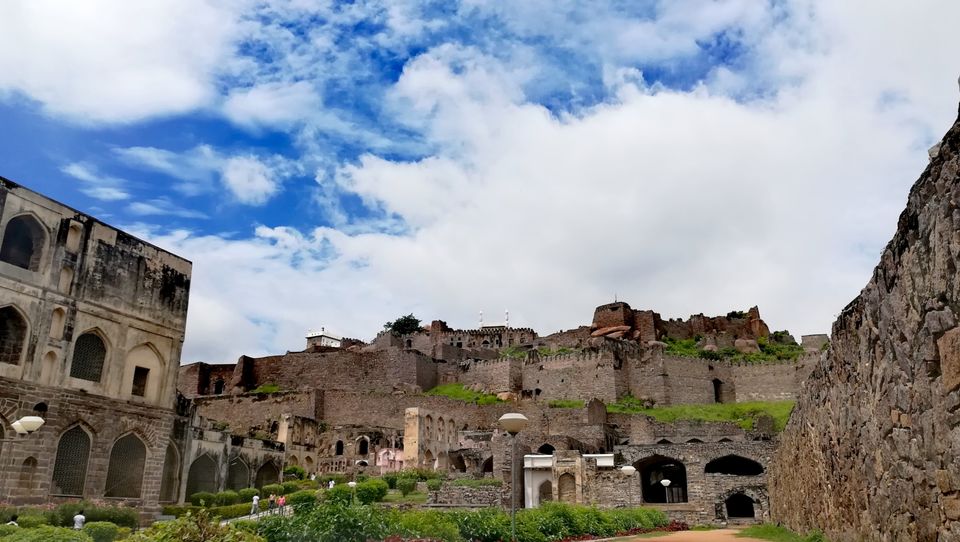 Being my 1st solo travel I wanted it to be very special. Things were not easy. After a lot of failed planning and plotting, on Sept 1st,2019, I had to cancel all my travel plans. Thanks to the never-ending southern rains. I was depressed. But as a last straw, I checked places on South with comparatively less rains and the name Hyderabad popped up. Hyderabad, which was never on my travel list became the destination for this holiday. And on 3rd Sept, I was on a flight to hyderabad from Mumbai embarking on my post unplanned and zero-reserached solo trip.
The biggest advantage of a solo trip is that, even if you are an introvert, you are forced to talk to people for something or the other. And me being an extrovert, it was a blessing. From the flight journey did I start my socialising. Aunties were shocked to see a girl on a solo trip to hyderabad and wondered how I would travel alone. An aunty and his son, who sat next to me on the flight made sure I was dropped safe at the hostel I had booked for my stay.
I reached my hostel, Beehive Commune in Banjara Hills, New Hyderabad. I checked in at the place and got settled. I had a very rough idea about Hyderabad and definetly did not know what to do and what not to do in Hyderabad. It was my 1st time staying in a hostel as well. So my host, Saurabh gave me an idea about Hyderabad and what I should be careful of. The best part about staying in hostel is that they suggest you the most off-beat places and help you have the local experience. I had charted out my plan for day 1 and went to sleep.
4.9.2019
Ramoji Film City
Being a media person, Ramoji was definetly on my checklist. For a hassle free entry, I had booked tickets online in prior. The whole package that covers you from 9am-5.30pm comes to around rs. 1150.  and includes guided trips to various film sets, botanical and zoological gardens, light and sound shows. You also have VIP tickets costing around rs. 2500 that will have a personal guide throughout your tour, which I suggest is not that necessary..  If you are an early morning person, redbus has bus services at 7.30am from the city to Ramoji which is almost 66kms. Not being a morning person I decided to take a cab.
I ended up paying 1k to reach Ramoji when it showed in the app rs.500.
I reached the la la land and it was massive. I was amused at the scale of the establishment and was surprised to know that one person,Ramoji Rao built this empire. We are taken in small antique-looking buses around the film and television sets and are free to roam around there for sometime before being taken to the next location.
The biggest 'awe' for me was the Baahubali set. You enter the set and hear the theme music playing throughout and it gives you goosebumps. From Ballaldeva's throne to Anushka's hand-chains, everything is kept intact.
Once the sets are done, the guides leave you to yourself to explore the rest of Ramoji. For me personally, Ramoji gets over with the seeing the sets. But for people who like gardens and light, sound shows, the experience can be quite wonderful. Since I had paid for the whole package, I stayed till evening and watched the rest of the programmes and they were good, unlike my expectations. The bus takes you back to the entrance at 5.30pm and you are awaited by rickshaw walas and taxiwalas.
Tip - do not trust the local taxi and rickshaw guys in Hyderabad. They will loot you like anything. And as your last choice, call for an ola/uber. Atleast they will be safe.
Determined to save money and for the local experience, I decided to take the local Hyderabad bus and it was the best decision.
Charminar
Since I had a lot of time in hand for the day, I decided to cover the very famous Charminar which is in the Old Hyderabad. The bus conductor helped me get down at the right place and got a localite lady to help me reach Charminar. Again I was not alone. A family from West Bengal was there with me in the local bus from Ramoji and were also heading to Charminar. So we grouped up and reached Charminar. To our disappointment, we got to know that Charminar is lit up only during festivals and important holidays and not otherwise. Located in a Bazar area, Charminar is not really a clean place. There are vendors selling and forcing you to buy fake pearls all around. We decided to get out of the place as soon as possible.
Hussain Sagar Lake
Our next stop was Hussain Sagar Lake. The lake basically has a huge Buddha statue right in the centre and you have ferry services from the entrance to the statue and back. The place was dirty as people were doing ganpati visarjan in the lake and it was atrocious seeing them spoil the lake. But again, its India and everything is fair when it comes to religion.
Me and the family parted ways.
It was around 9-9.30pm and I was just not ready to go back to the hostel. The night was still young for me. Being a vegetarian, I knew Hyderabad was just not the food place for me but I still decided to give it a try. I went to the famous Sarvi Restaurant in Banjara Hills for a biriani. It was decent enough because I really don't know how to judge a veg biriani. Tourists are usually directed to Paradise Restaurant for lip-smacking biriani but my host said those biriyanis are 'over-rated' and 'clichéd'. On my way back to the hostel, I stopped at the very famous 'Karachi Bakery' for their Karachi fruit biscuits which costs around rs. 120.
After an event full day 1, I finally decided to head home.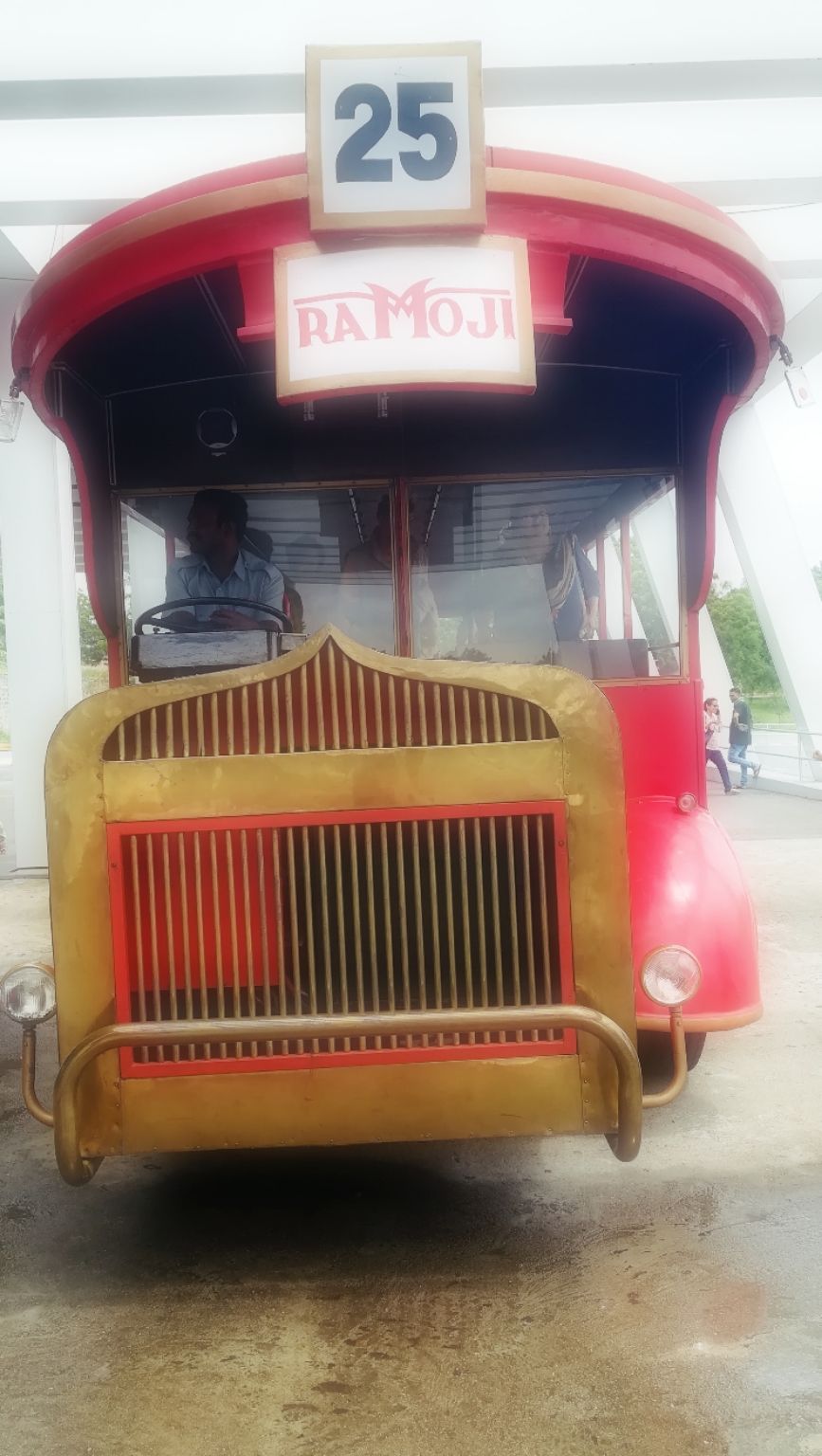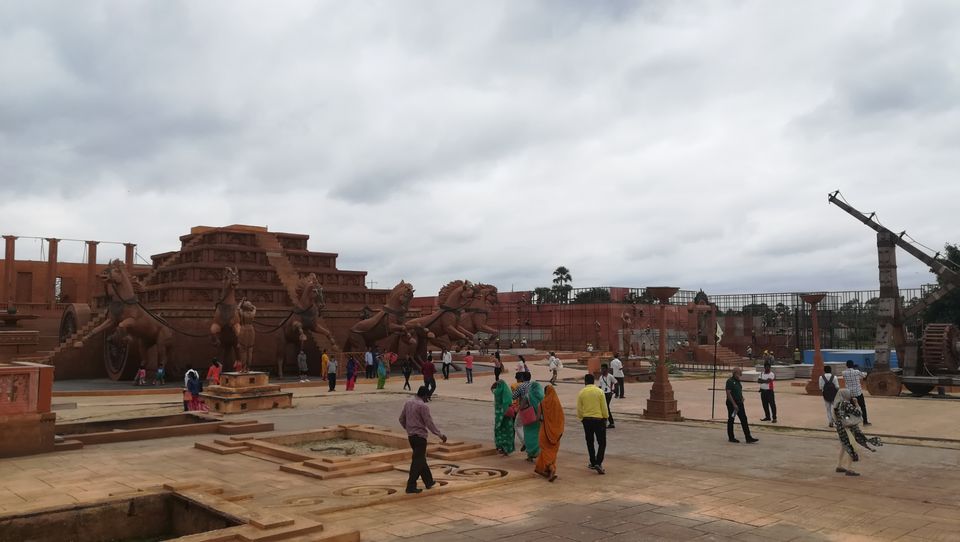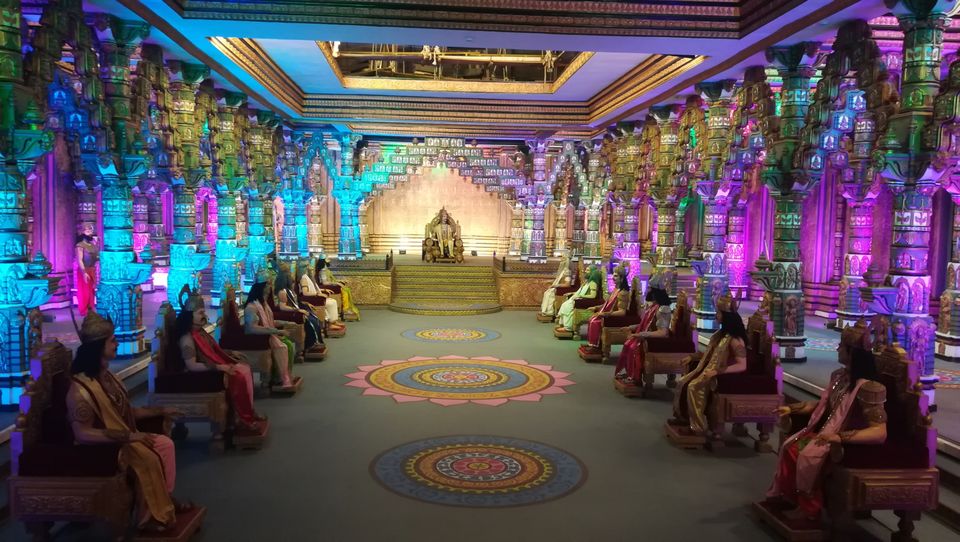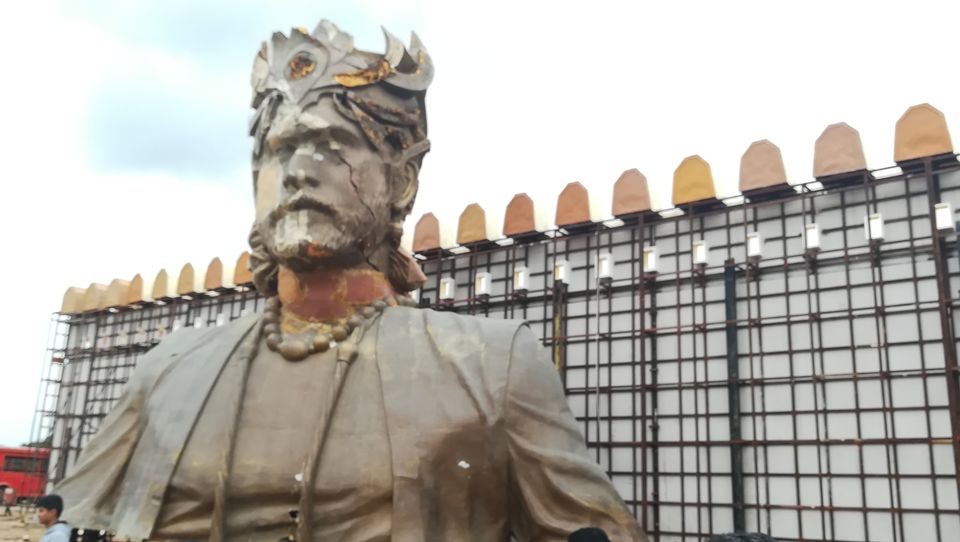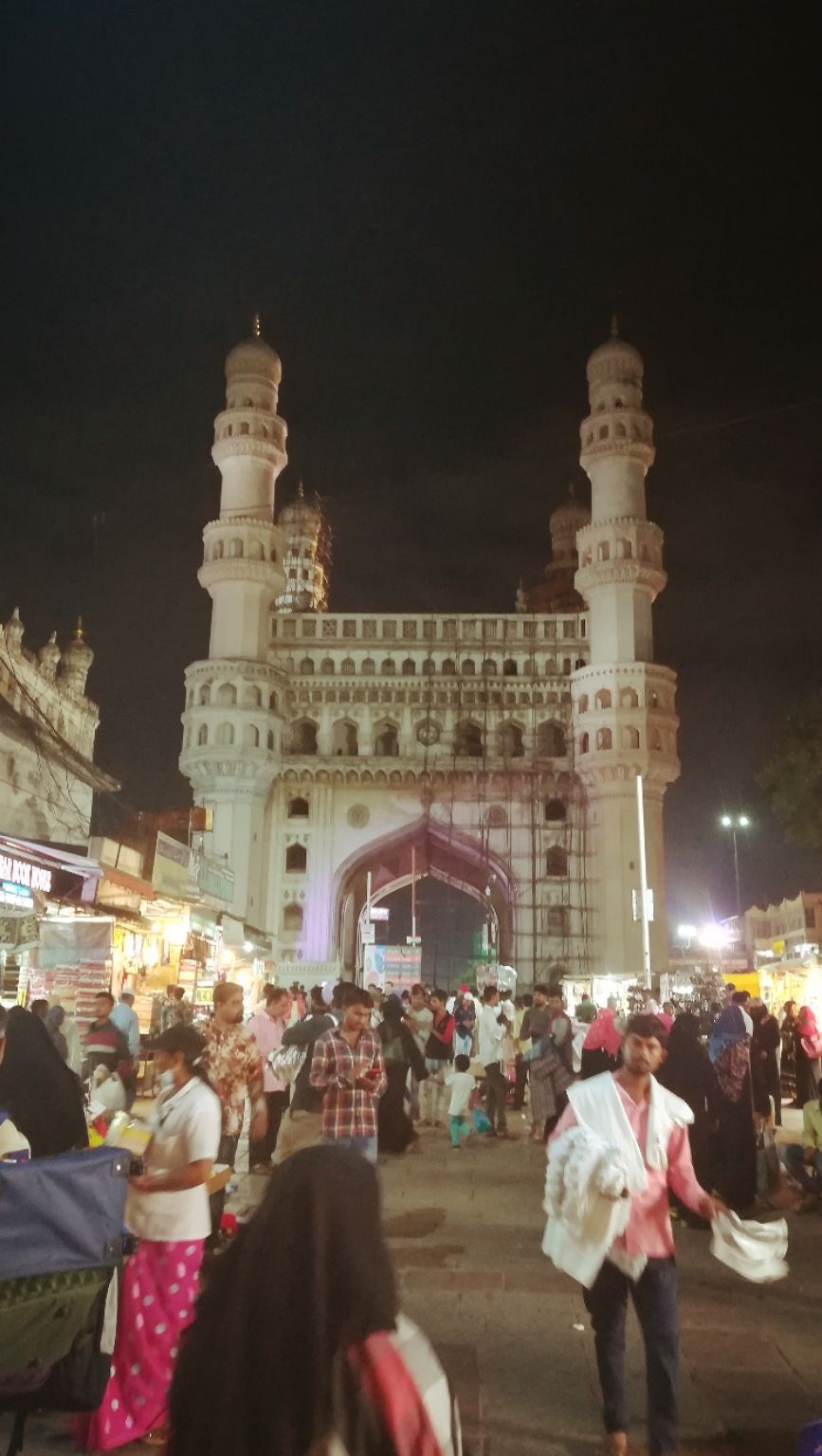 5.9.2019
My plan for the 2nd day was mostly in Old Hyderabad which is close to Banjara Hills (around 5-8 kms). So I decided to start my day a little slow and late.
Golconda Fort
I headed 1st to the very famous 'Golconda Fort', the capital city of the Qutb Shahi dynasty. They have an entry fee of Rs. 20 or 25. For an architecture student, the Fort is gold. The construction and the science behind every structure is just fascinating. I hired a guide to take me around the whole Fort because i found it necessary to know the history of the place and hiring a guide is not a bad deal. Otherwise its just like visiting any other place. After negotiations, we fixed a rate of rs. 700. During the tourist season, they charge upto rs. 1200. The guide was a high-spirited man who took me through the tiniest of the details about the fort. Traversing through the Fort is nothing less than a trek. Golconda was a diamond city and was the source of the very famous kohi-noor and many other precious diamonds. The city saw its ruination under the attack of Aurangazeb.
Qutb Shahi Tombs
My next destination was just 1-2 kms away from the Fort. The Qutb Shahi Tombs, where you can find Tombs of all the greatest Shahi dynasty rulers.
The whole city experience had gone well for me till this point. Now to complete the picture, I was to witness the bad side of Hyderabad - the local rickshawallas. My tip to you above comes from this experience. As soon as I got out of the Qutb Shahi Tombs, I decided to book an Ola to my next destination which was Hotel Shadab near Charminar . But a rickshawalla was at the entrance and he convinced me into taking a ride with him and fixed a price. I was not gullible but I thought for once maybe I'll help a local person here and that was the worst decision. He acted like a travel guide as well explaining to me things about the city on the way. He took me to see an elephant tree, which held a speciality that the tree had a room inside and could house almost 40 people. On the way, he constantly kept bugging me to see other tourist spots and that he could take me around better and I had to constantly ask him to just drop me where I want to go. We reached Shadab and I gave him 50 rupees extra than was decided as he had taken some effort explaining things. But the guy was greedier than I thought and asked for more money and a fight started. The localities were of no help and I paid him a little extra and left feeling angry. My mood was a little off but I decided to eat and knew I couldn't let him kill my spirit.
Tip - localites in old hyderabad are not very helpful. So please find yourselves out of situations safely.
Mecca Masjid
It was around 3.30pm and I headed for Mecca Masjid which is just around the Charminar. Again, an architectural wonder, the Masjid was very calm and peaceful and you can just watch swarms of pigeons flying in amazing patterns all around. You also have tea-sellers selling the very famous Irani chai, which I thought was a little over-rated.
Laad Bazar
Hyderabad is home for shopaholics. Around the Charminar is the very famous 'Laad Bazar' or the chudi Bazar. It gets its name because of 'laad or lacquer' bangles. You enter the street and there are 100s of vendors calling you in to their bangle shops. The street is very colourful, lively and noisy but the vibe is amazing if you are in a mood to shop. I entered a very pretty shop and picked that particular shop out of all because there were no desperate vendors forcing you to come inside. I was the only customer and the salesman gave me my time to pick, choose and mix the bangles of my liking. I bought plenty of bangles and left a happy customer.
My next shopping destination was the very famous Purandas Ranchoddas attar shop. Being a perfume freak, the shop was all gold and diamond for me. I tried almost all their fragrances and bought quite a few.
I left the hustle and bustle of Old Hyderabad to the comfort of New Hyderabad. I visited some off-beat tea places, one of them being 'Lamakaan'.
I headed for the hostel a little early that day and spent some time meeting and talking to other hostelers.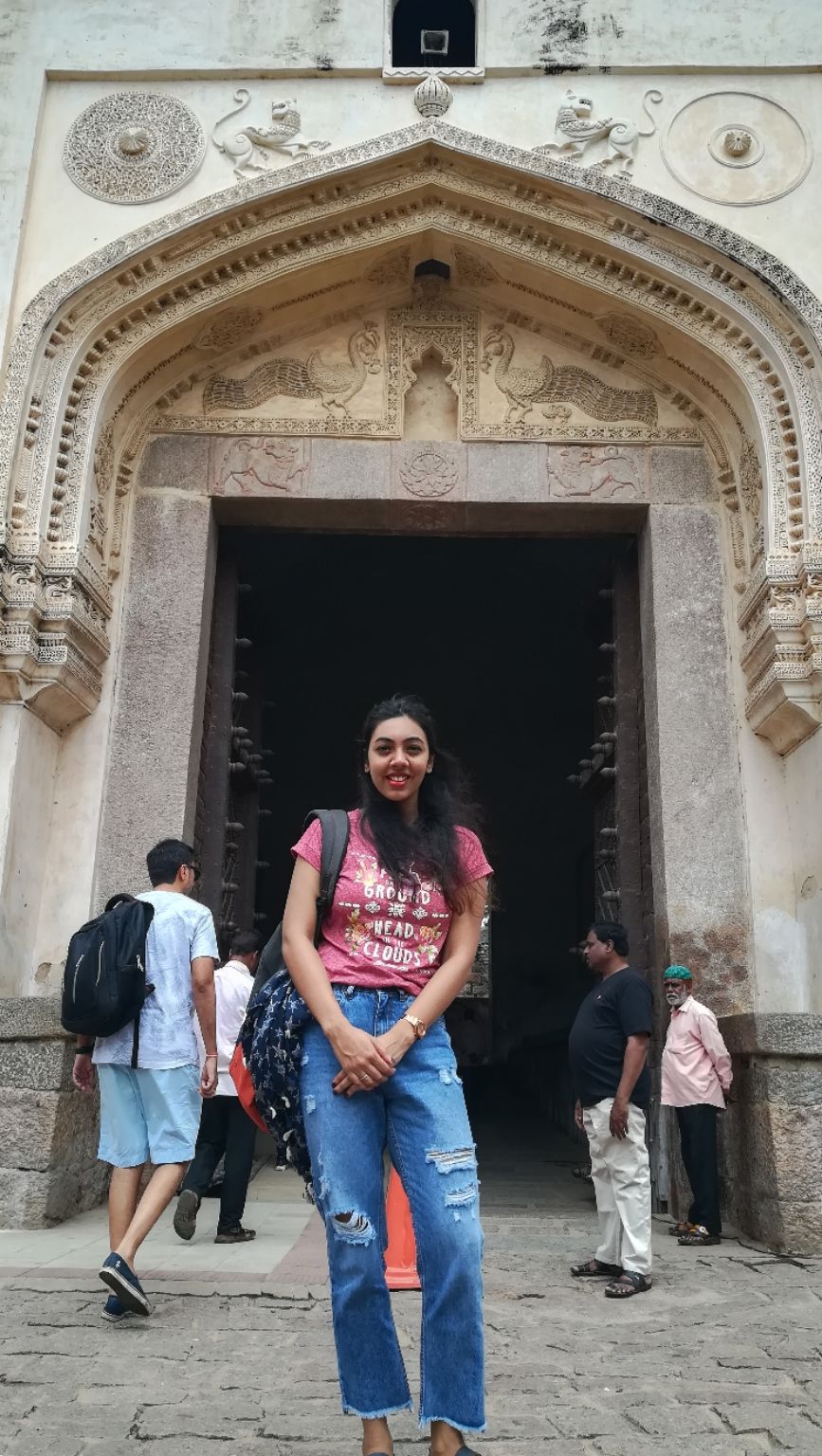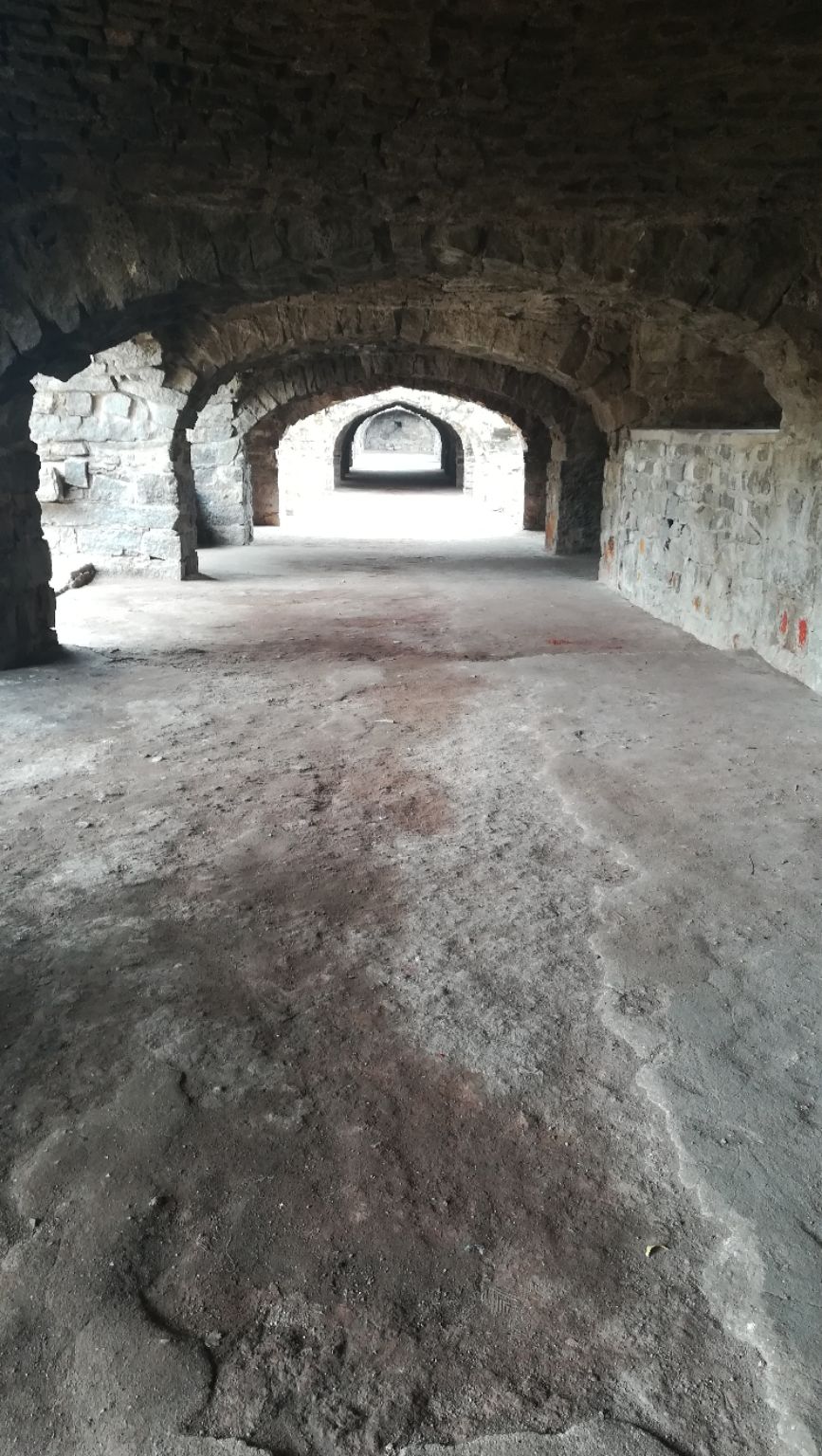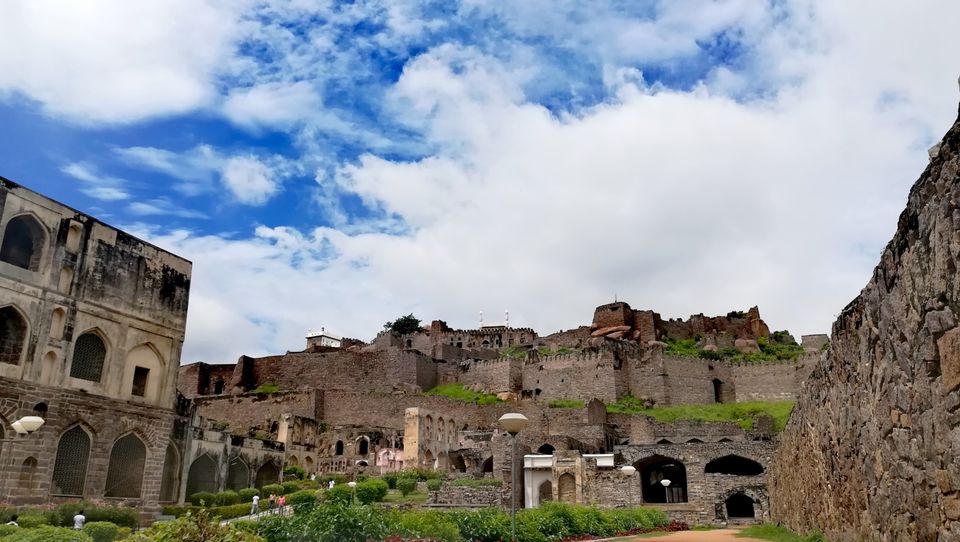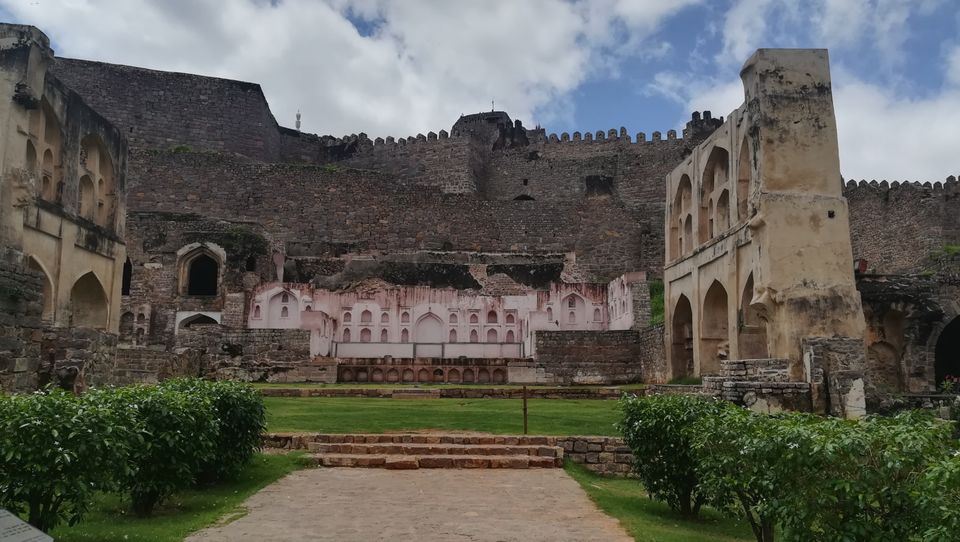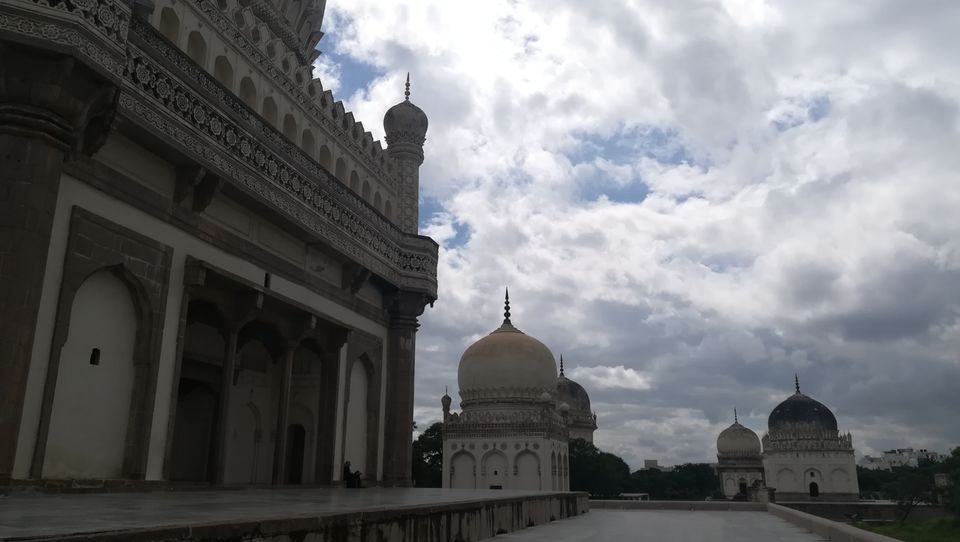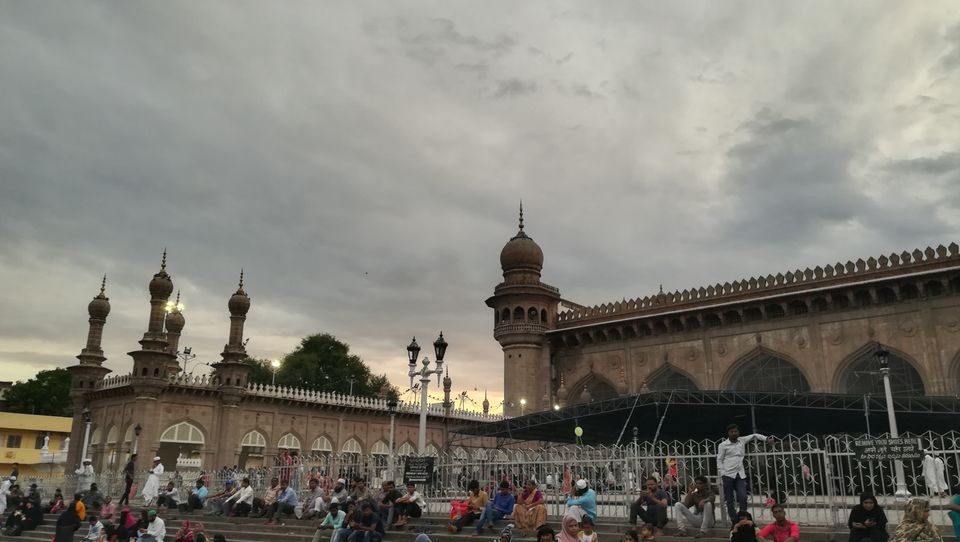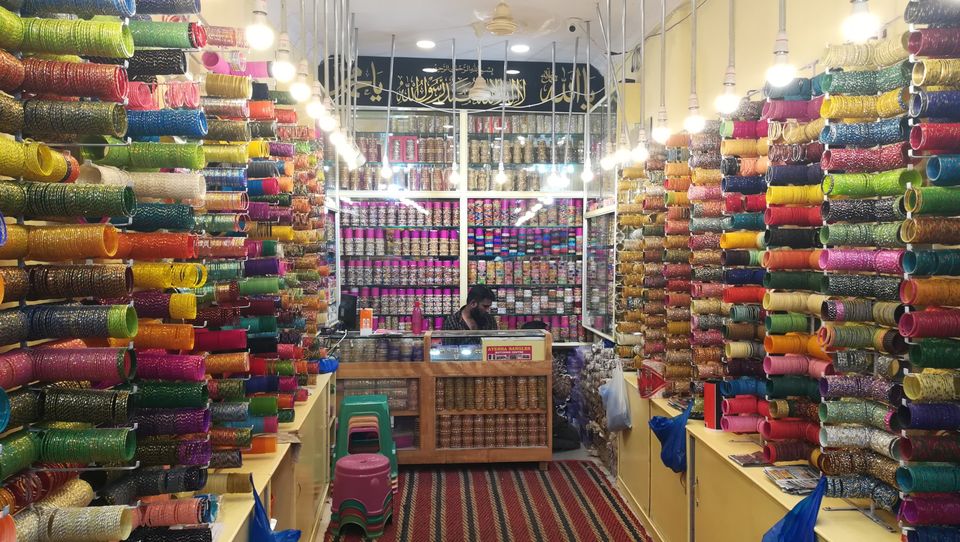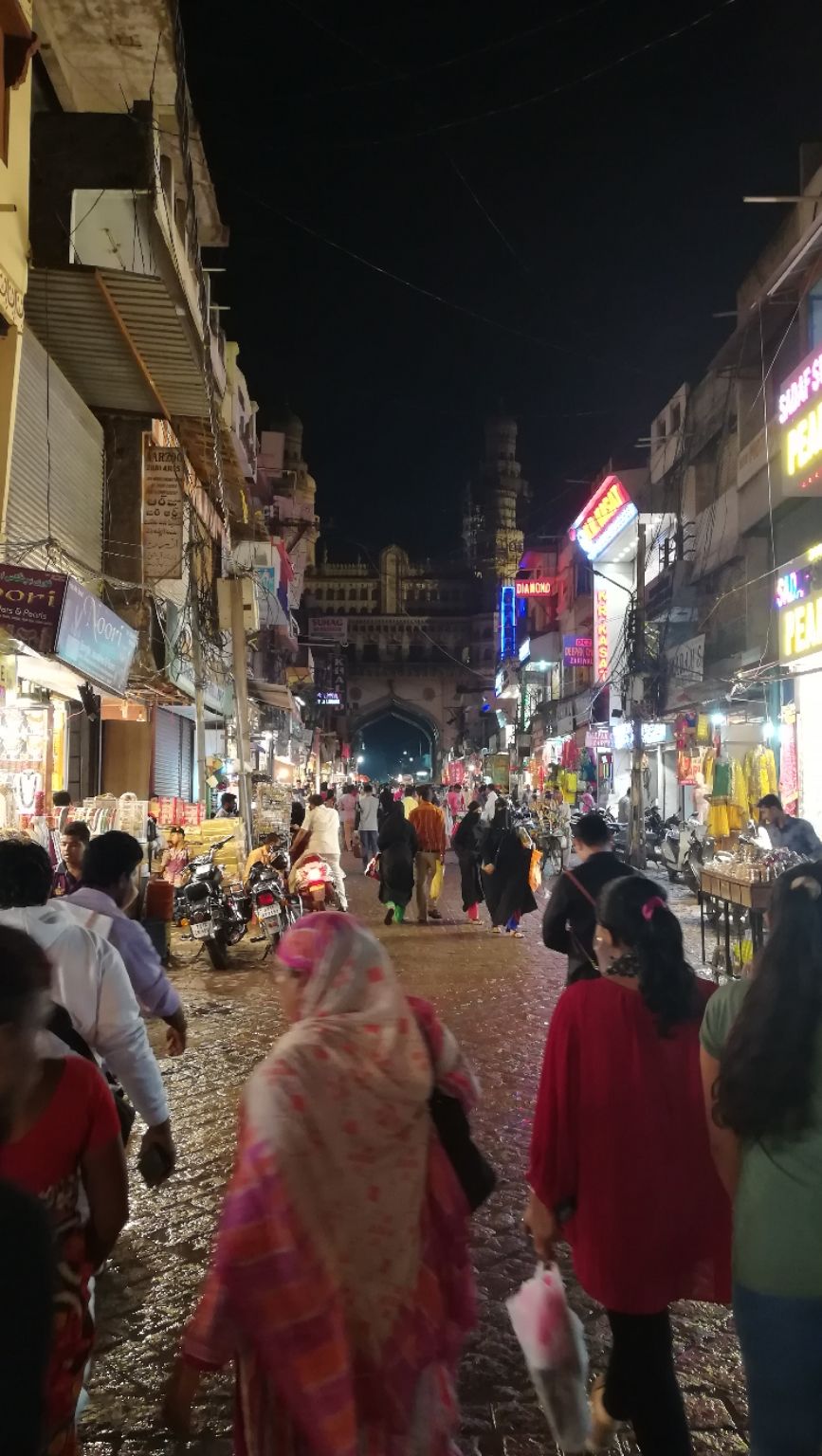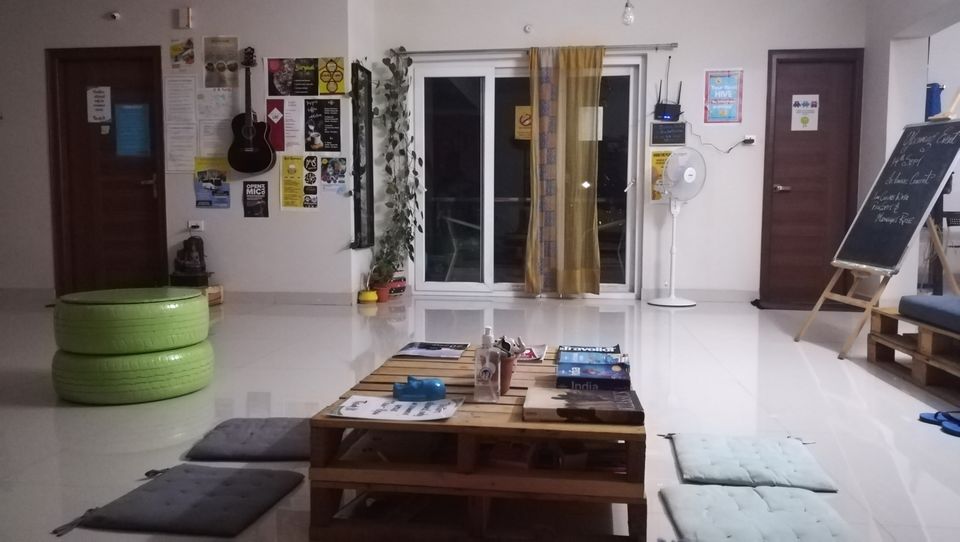 On the next day, I packed up and had breakfast from the hostel, left for the airport bidding adieu to a wonderful city that gave me all good, bad and ugly experiences.
If you have more time to give Hyderabad, other  places to visit are
Salarjung Museum
Chowmahalla Palace
Nizam Palace
Falaknuma Palace (taken over by Taj. Its a heritage hotel now and its open to visit only on Saturdays and Sundays. The Hyderabad tourism offers these tour packages)
Also, guys its the city of pearls, so don't forget to shop some. But make sure they are the real ones and not fake.
P. S. Don't forget to bargain at any shop.
If your planning a trip to this city, have a great one!