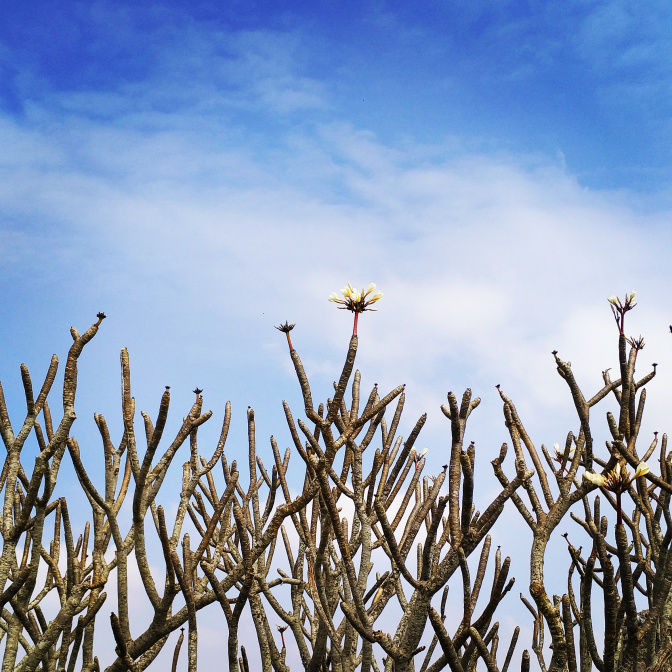 A city dweller like me awaits an opportunity to get away from the chaos and bustling crowd, even if it is for a day. Madhugiri happens to be the first among my numerous trekking plans around Bangalore to get executed successfully. We were a group of 15 heading for The Madhugiri Trek on a Saturday. Well, I did not expect a big group like us to stick to the schedule as planned. Surprisingly, we were 2 minutes ahead of the schedule when we started from Bangalore at 6:13 am. The motivation to have an exuberant and eventful trek pushed us to do everything right!
A fulfilling breakfast at Agarwal Bhavan stowed us into a no-matter-what-go-ahead mood. On reaching the foothill of the Madhugiri Fort after a scenic journey through meadows and pristine lakes, our body engines oiled and greased, we were all set to begin our trek to the peak of the second largest monolith in Asia. We began to ascend at 9:30 am. The first half was a pleasant climb. I thank the befitting January weather for easing that out for us. In my case, a lot of my ability to trek depends on the weather being amiable. I would have got burnt to ashes in summer or broken a leg in the rains slipping down. Slipperiness is more acceptable to me as I take it as an amusing challenge while I am not so considerate when it comes to the Sun. The second half of the trek involved a small stretch of elevation where we had no railing support but all of us got through it without any hurdle.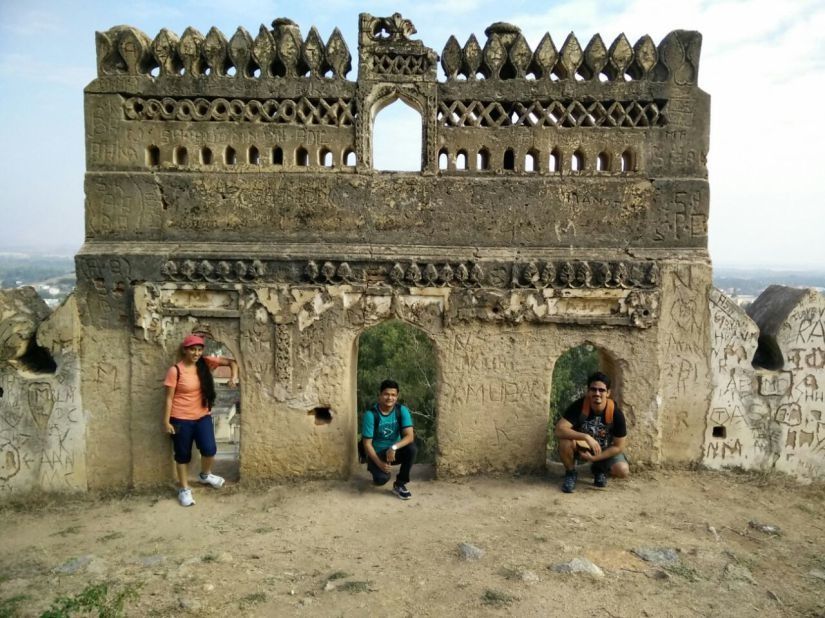 We reached the peak in one and a half hour, spent some time enjoying the striking view, devouring the breezy air and munching on our snacks. The town below appeared like tiny matchboxes stacked up in rows. A set of three hills looked like they had been deliberately arranged in descending order. It reminded me of my childhood when I listened to my mother narrating the story of the three bears of big, medium and small sizes. While I gaped at her in rapt attention she tricked me into finishing up my meal.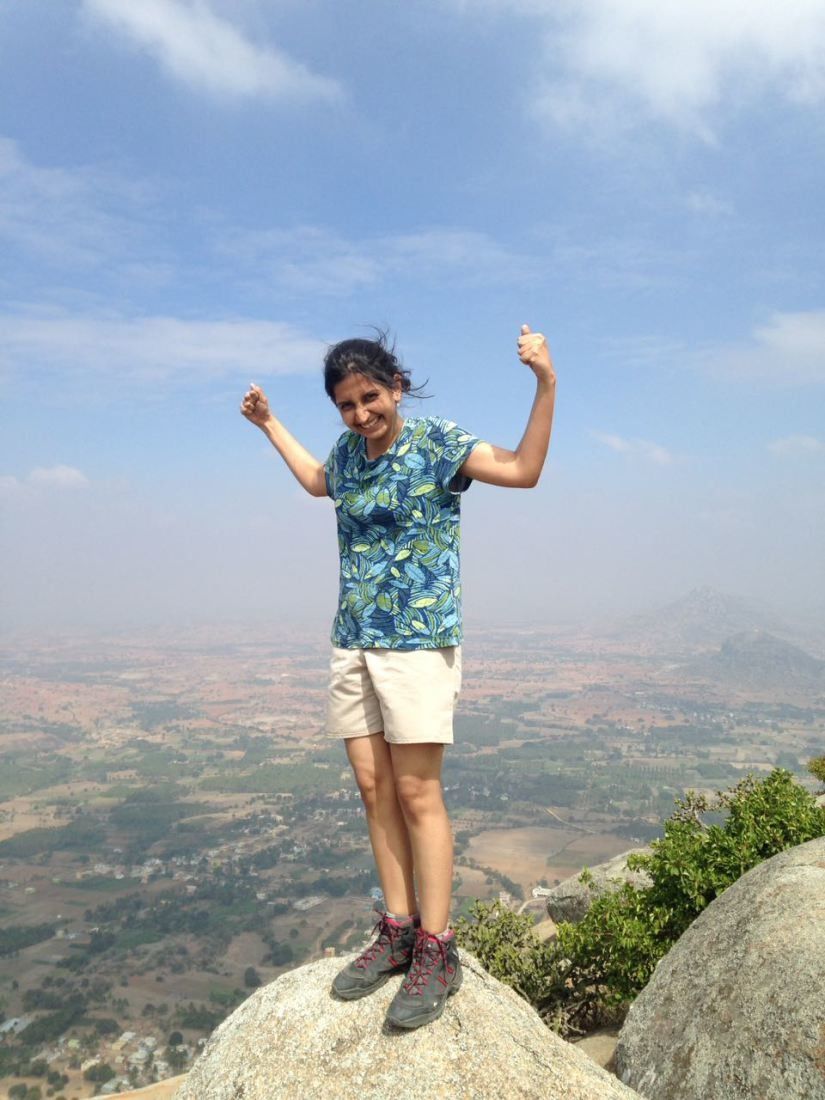 Being a person who is not very fond of crowds I was relieved to find just one other group apart from us at the peak. The fort still exists but some shameless people have made sure that most of it is ruined by scribbling and experimenting on the walls and pillars. This was my first trek after Sarpass and I was absolutely thrilled to have trekked after so long. That sense of victory you feel on reaching the top where a breathtaking view and a clear sky awaits you is unfathomable. While descending down I felt like I was being tossed away like a flying disk. But the blowing wind was like being hit by sudden waves of respite.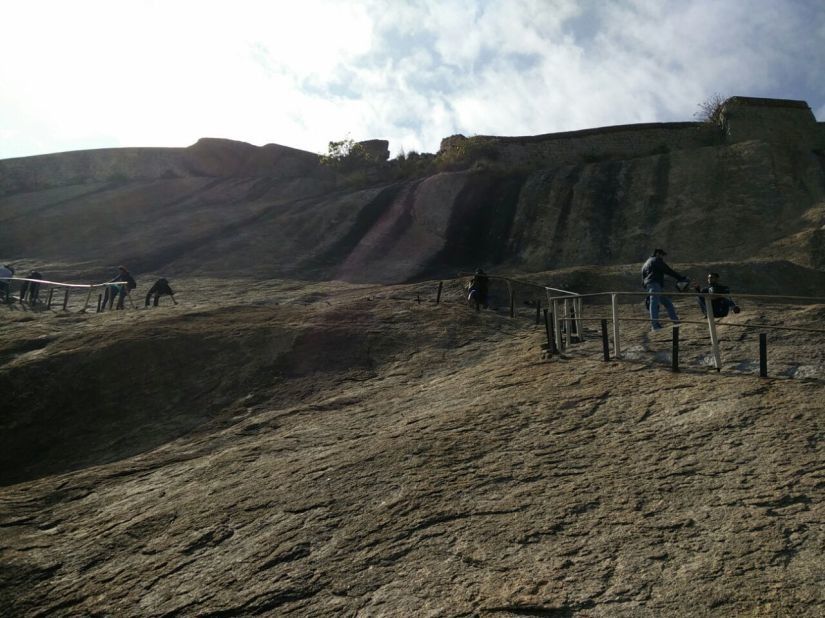 We ramped up the trek by 12:30 pm and then steered for lunch at Kamat Upachar. We stopped a couple of times to buy some farm fresh vegetables and enjoy the beautiful lakes we found on the way. After a sumptuous North Karnataka meal, we rode to Bangalore and reached our homes before sunset. A day well spent!