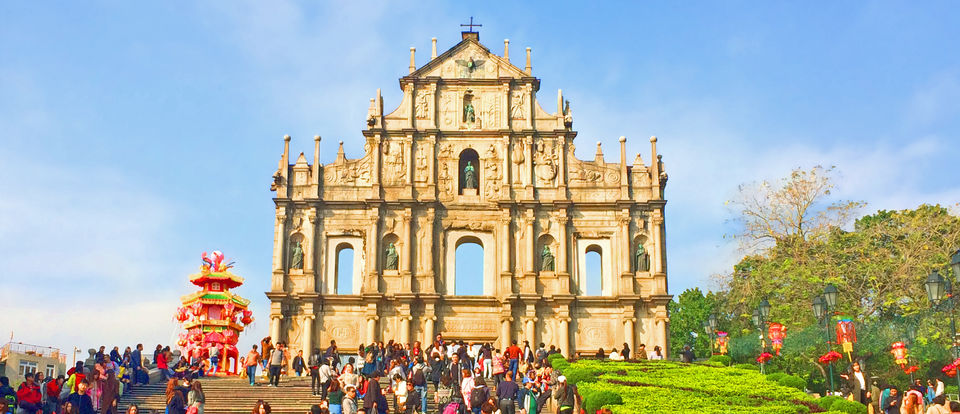 When I sat in the Turbojet ferry from Hong Kong to Macao, it never occurred to me that within 1 hour, I will reach a world, full of glittering buildings - where the scintillating city lights create ripples on the water of South China sea and where I can truly witness a pompous show of grandeur and magnanimity. I visited this vibrant place back in 2016 and the amazing experiences that I had there never fainted in my mind.
Today I will give you 20 reasons of why you should not wait to visit Macao and why this place will make you fall in love with it.
#1 Not So Ruined! The 'Ruins of St. Paul's'
A UNESCO World Heritage site; Ruins of St. Paul's are characteristically unique and one of Macao's most famous landmarks. They are one of the Seven Wonders of Portuguese Origin in the World and stand beautifully at the top of a hill.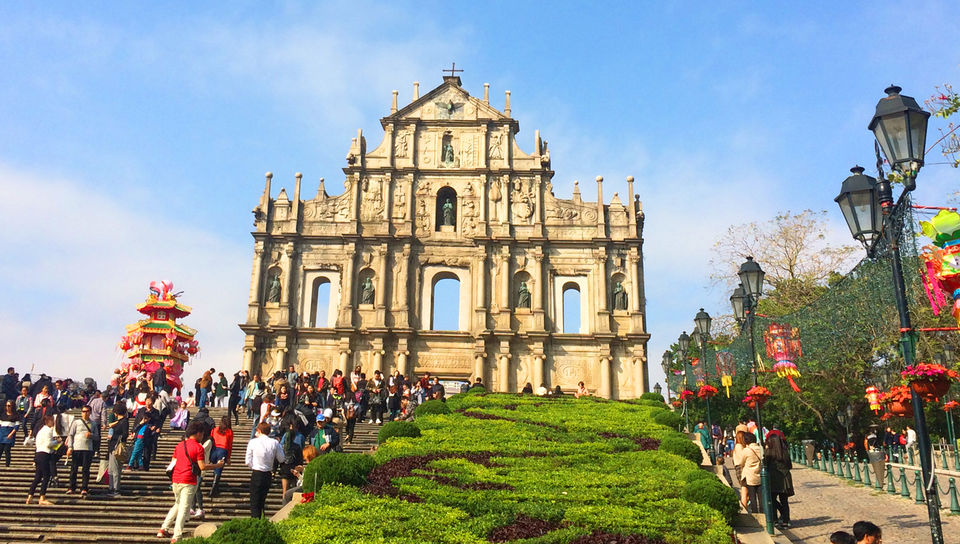 #2 Oh so Romantic! Gondola ride @ The Venetian
A musical gondola ride by uniquely dressed gondoliers is one of the most romantic rides I ever took. The gondola neatly manoeuvres through the canals at the 'Shoppes' of Venetian.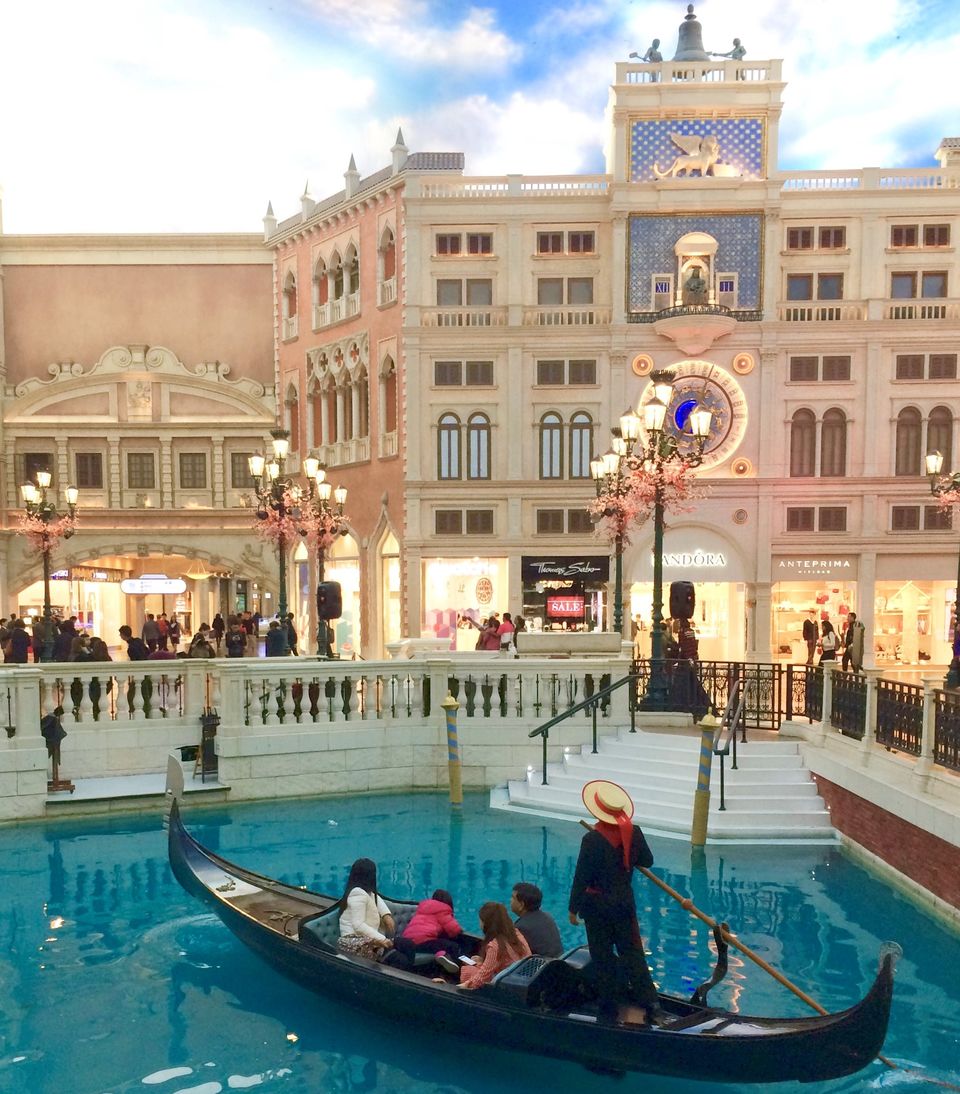 #3 Glimpse of Macao traditions at the A-Ma Temple
One of the oldest and most famous temples of Macao, A-Ma temple is dedicated to the the Chinese sea-goddess Mazu. It is believed that Macao was named after this temple by a few Portuguese sailors who landed in front of the temple and on inquiring the name of the temple, were replied 'Maa-gok or A-maa-gok' by the natives.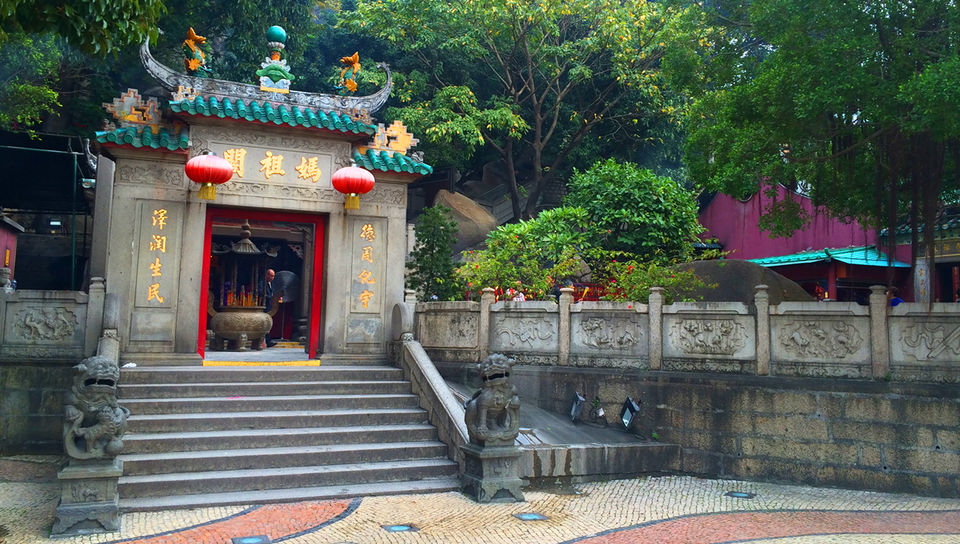 #4 The ever vibrant Senado Square
A paved town square in the middle of the Macao city; this place is a part of UNESCO Historic Centre of Macao World Heritage Site. With a small garden located at the centre of the square and European styled buildings canvassing the area, this cobbled area is very popular amongst tourists and is also a spot for many important events and festivities.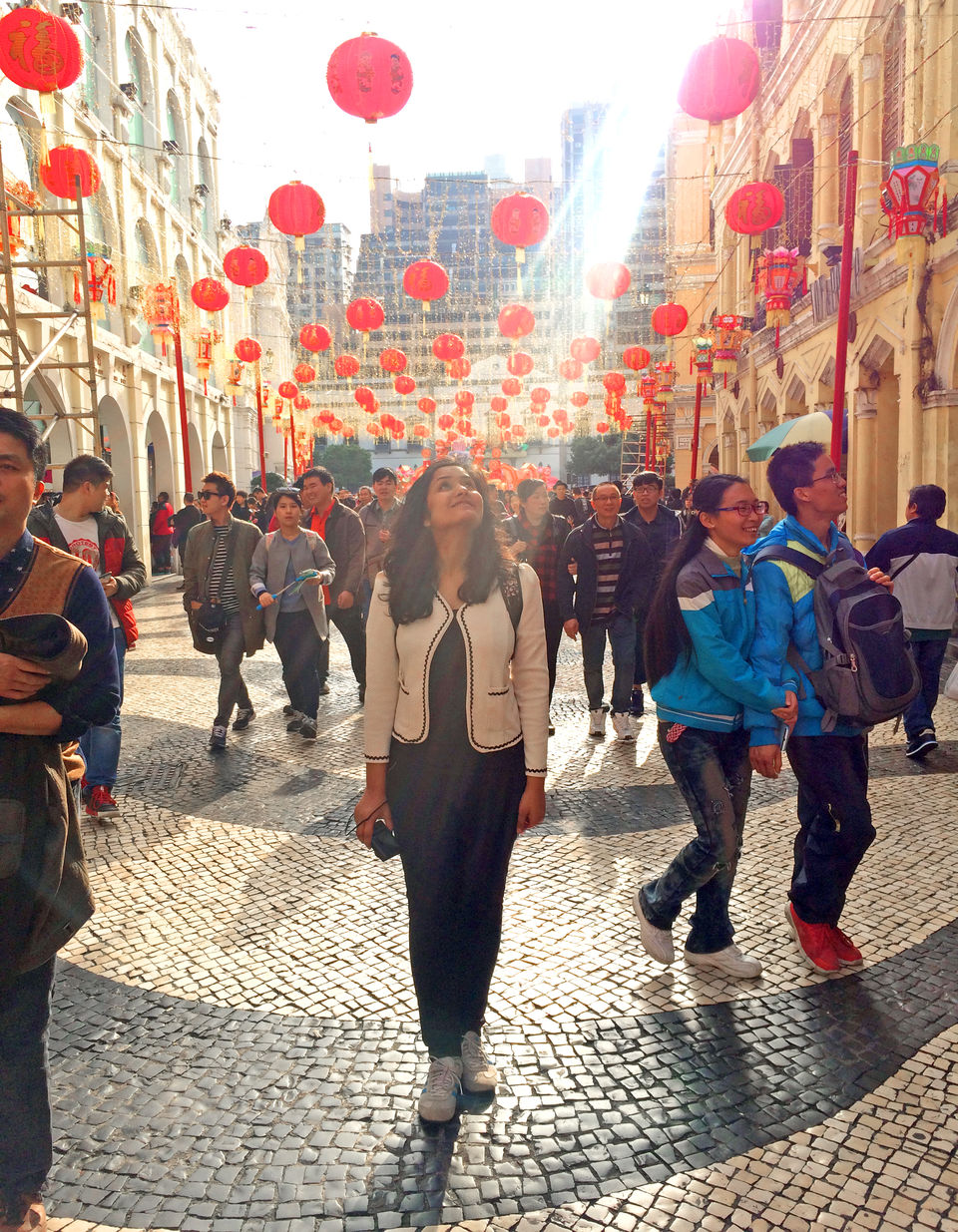 #5 Feel the racer's high at the Grand Prix Museum
Crazy about fast moving racing cars? This is the place for you as this museum displays Grand Prix worldwide collection of photos, videos, illustrated articles, cups, records of champions and some commemorative items. Though this museum is currently closed for renovation, but I hear that its future plans are to host vehicles such as Bugatti Royale and Bugatti Type 57SC in 2020.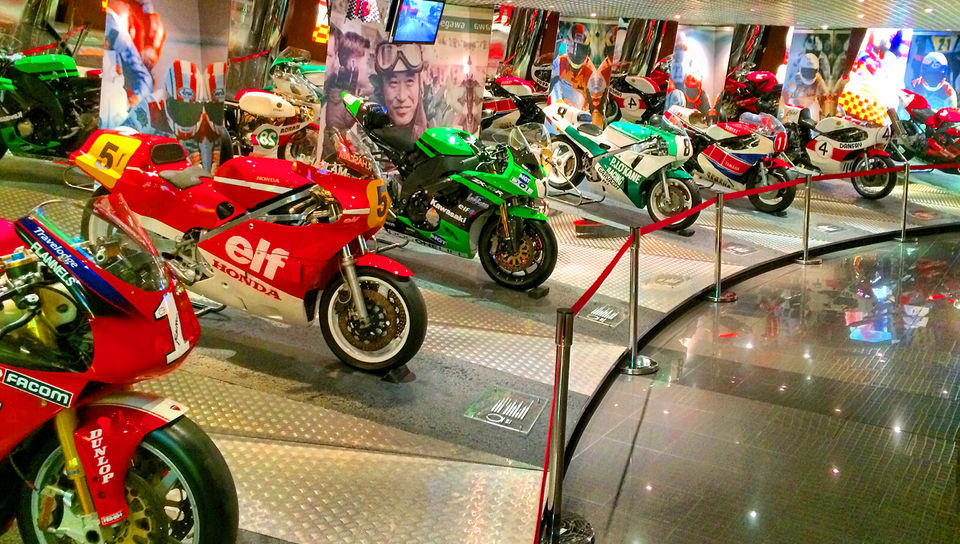 #6 Macao Foodism
A paradise of street food and yummilicious noodle soups, Macao blew me away with its culinary delights. Every morning, I remember grabbing on a healthy bowl of soup and sipping a traditional cup of tea, while watching the young college students flocking around.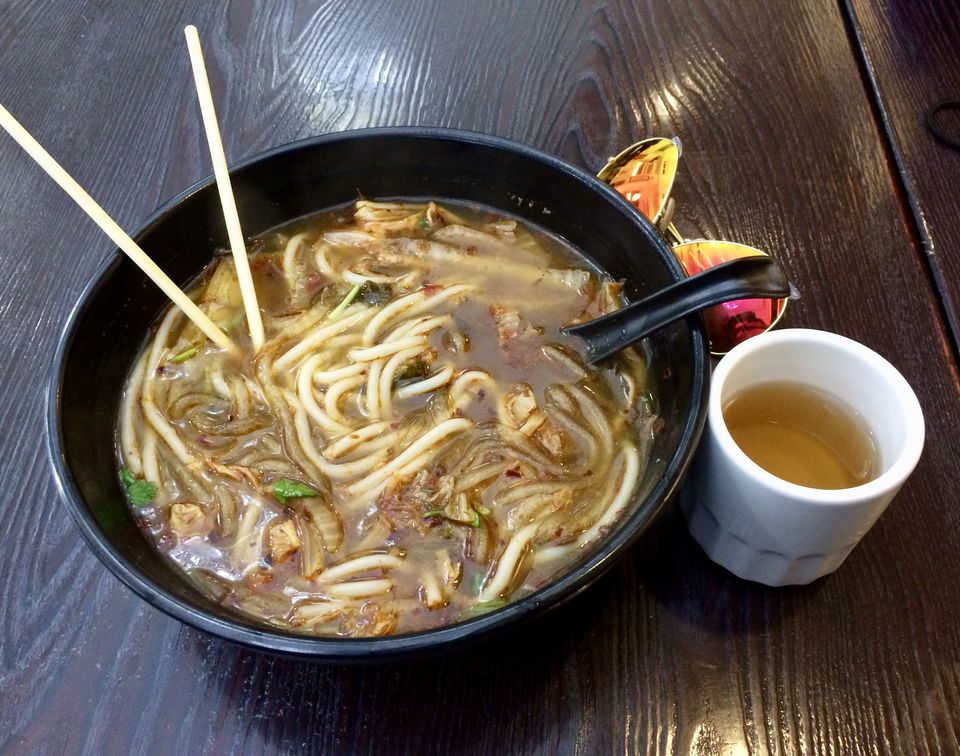 #7 Colorful Macao Festivals
Did you know that Macao hosts spectacular events all round the year and there is always going to be something special to celebrate and frolic when you decide to visit. You can check the various events on Macao's official website. When I visited in January I was up for the 'Chinese New Year'.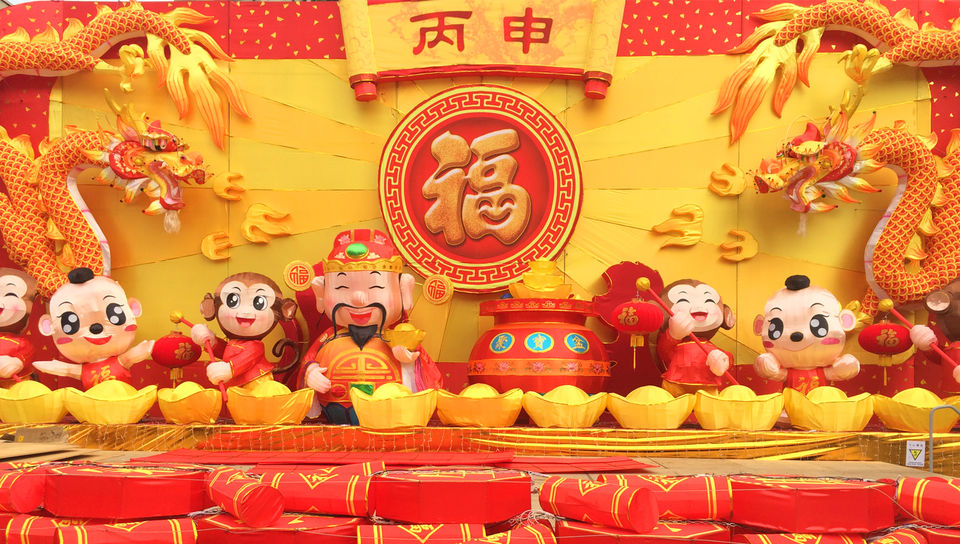 #8 Jaw dropping cityscapes
Macao has one of the most beautiful skylines in the world and you will be losing out on some breathtaking cityscapes if you don't visit Macao. While I was standing at the Monte fort, located to the east of Ruins of St Paul's, I got a splendid panoramic view of the city with the Grand Lisboa building standing right at the centre of the city.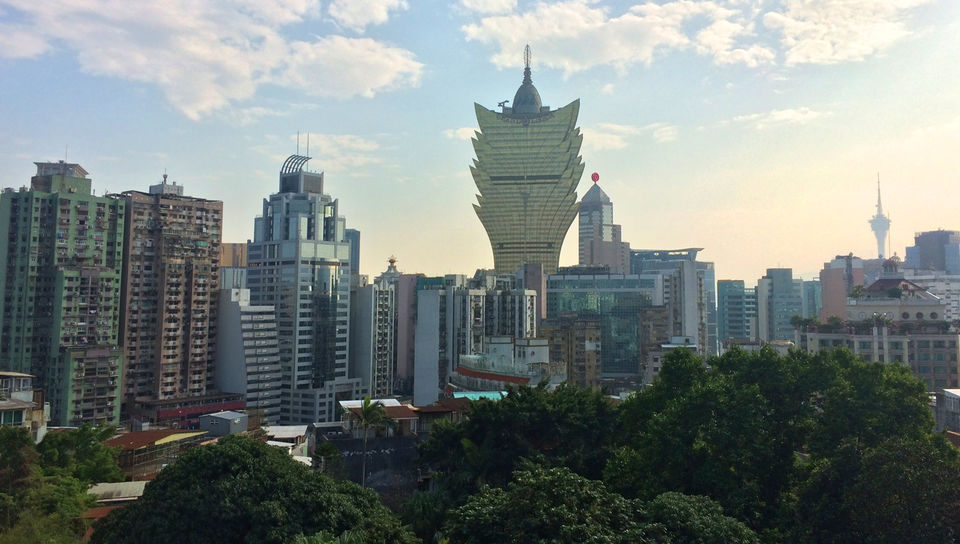 #9 St. Dominic's Church
St. Dominic's Church is a late 16th-century Baroque-style church that serves within the Cathedral Parish of the Roman Catholic Diocese of Macao. Its mustard walls with coal green windows, increase the beauty of the Senado Square and provides a beautiful backdrop for some amazing pictures.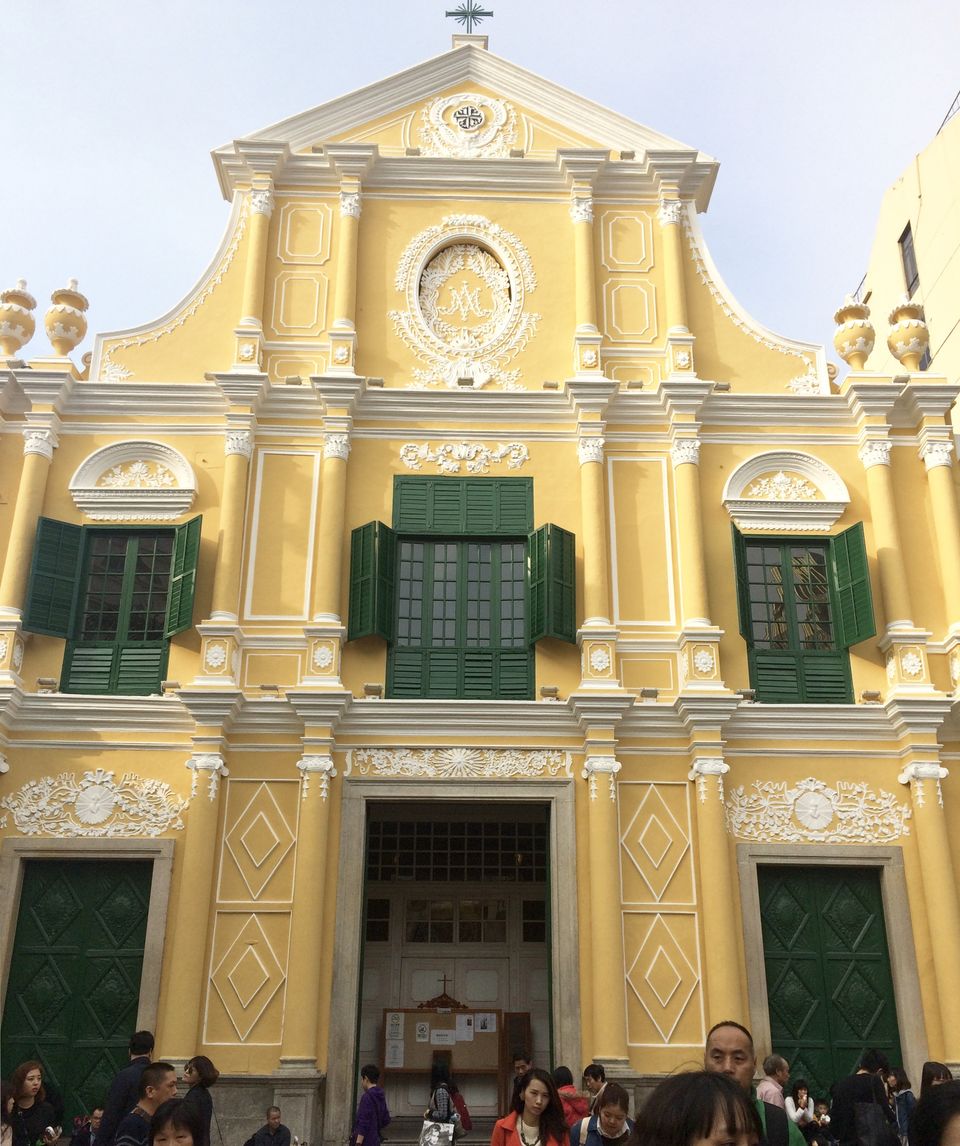 #10 Highest bungee in the world at the Macao Tower
If you wish to experience that ultimate adrenaline rush and tickle your nerves, then Macao tower is the place to be. It offers the world's highest bungee jump from a whopping height of 233 meters. Not to forget the amazing dining experience at the 360 degree cafe. Wheeeeeeee.......!!!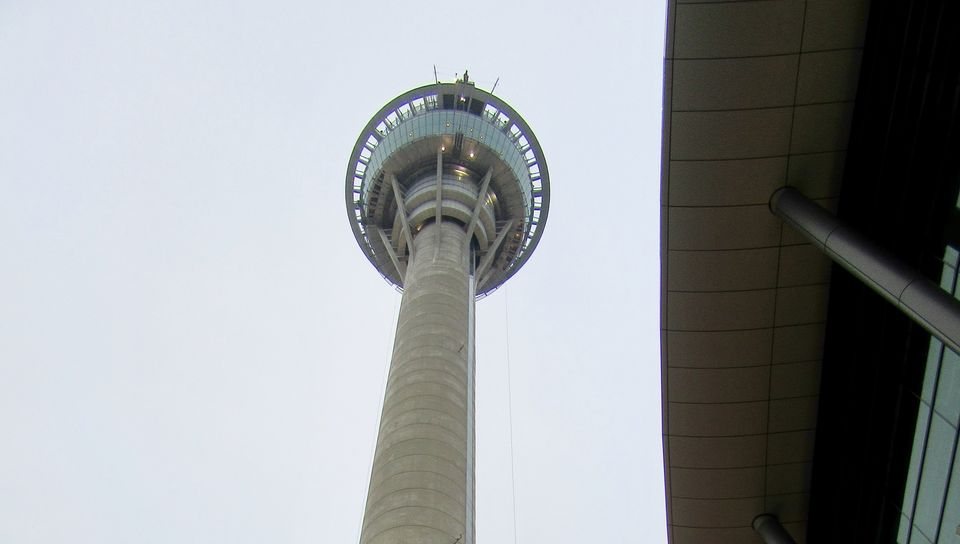 #11 Glittering Buildings
As you walk through the streets of Macao, you will be surrounded by buildings gleaming and sizzling with shiny lights. It is a splendid show of colors and modern architecture. My favorite building is the Grand Lisboa!!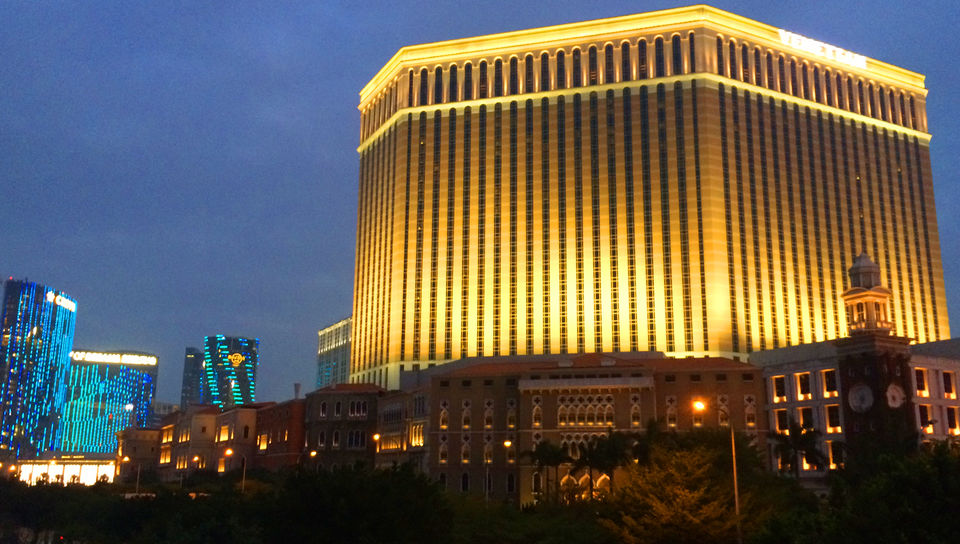 #12 Shopping Delight
From the Rua De S Paulo Area to the extravagant stores in the Venetian, Maca0 offers the most unique shopping experience to visitors from around the world. I personally liked the wooden antiques and furniture at the Piazza. It had a varied selection of traditional rosewood Chinese furniture, porcelain wares, lacquer, and Chinese paintings.
#13 Lotus Square
The golden flower is 6 metres tall and has numerous opening petals, showing the lotus in bloom. This is a symbol of prosperity for Maca0, which it has no doubt achieved since reverting back to China. The Lotus monument was gifted to Macao from China as part of the symbolic handover of Macao from Portugal back in 1999.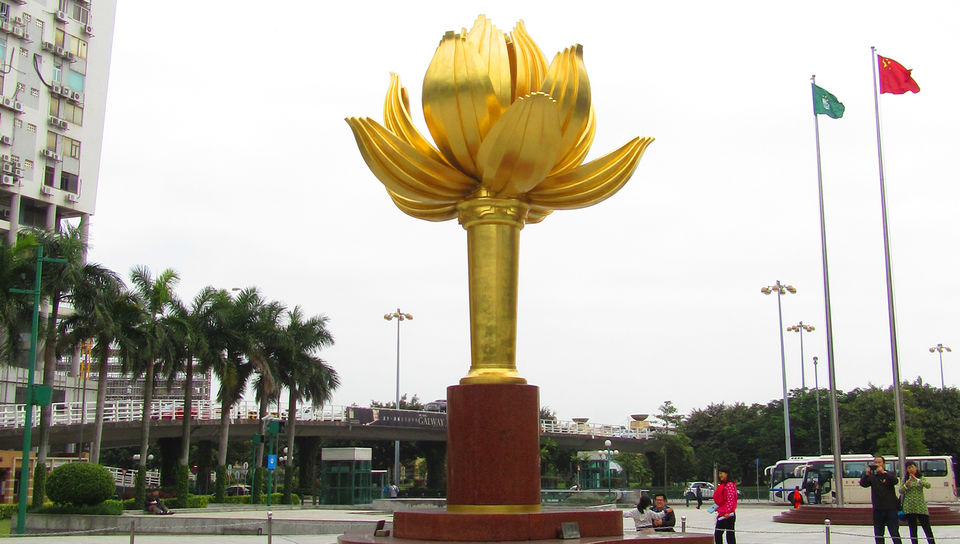 #14 Monte Fort
Located at the top of the hill, Monte fort is a 400 year, 100sq meter stone fort, Standing at the top one can see superb sunsets and stunning city views. It's among the most visited place in Macao. I also visited the museum containing a well-curated History of Chinese and Portuguese relationship.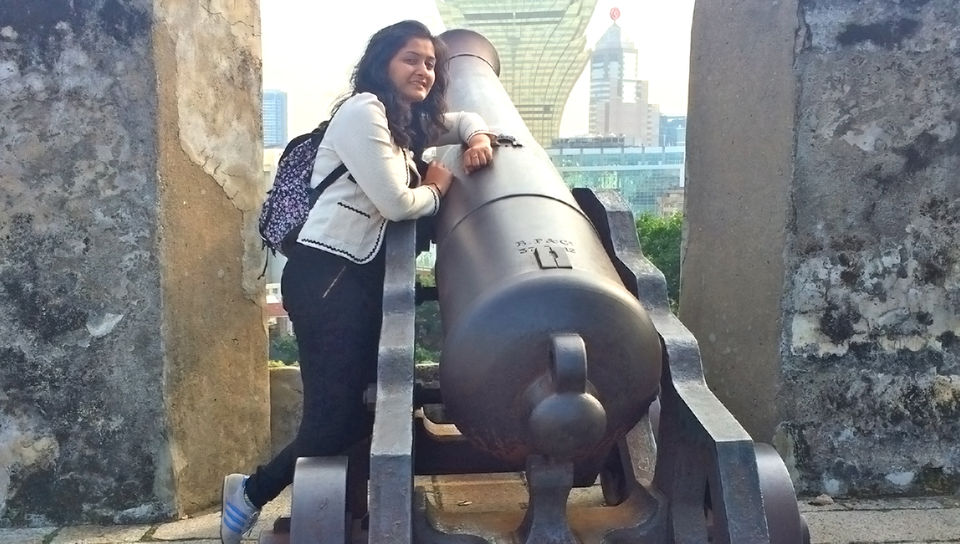 #15 Macao Skyline at night
Hop on to a yacht, or walk up to the middle of the bridge. Enjoy the stunning, glittering skyline and its reflection on the sea.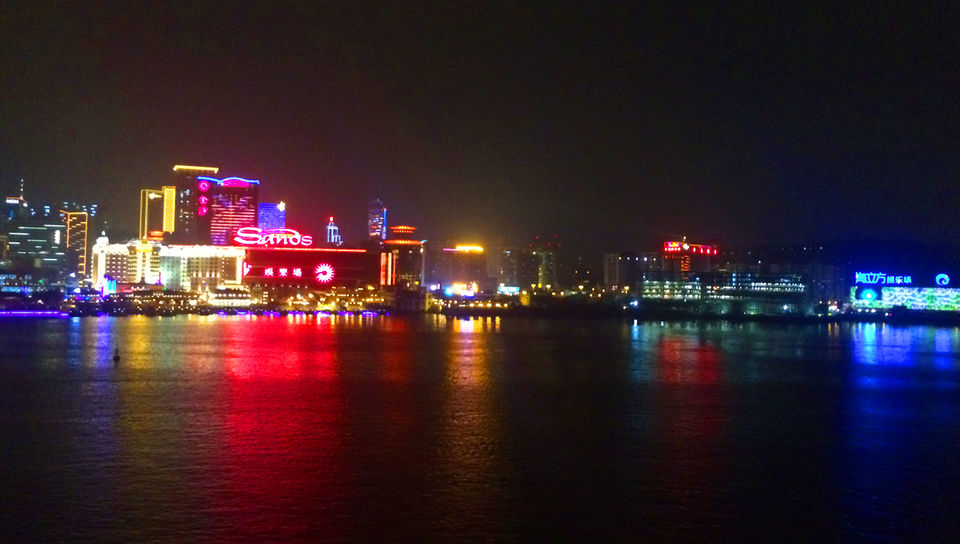 #16 Local Crafts
With every trip I ensure to pick some local souvenirs made by a local craftsman. Here's a local Macao craft women making me a bamboo basket. Love...!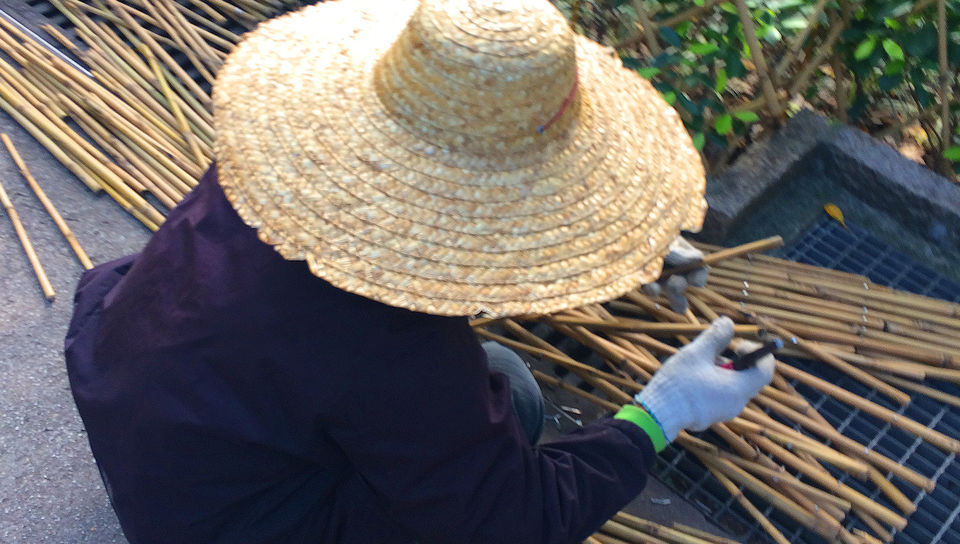 #17 The Friendship Statue
A heartwarming small statue one can see before the steps leading up to the Ruins of St. Paul. A Chinese girl giving a lotus flower to a Portuguese boy, symbolizing friendship between the two cultures. Also a place less crowded where you can sit and enjoy the view.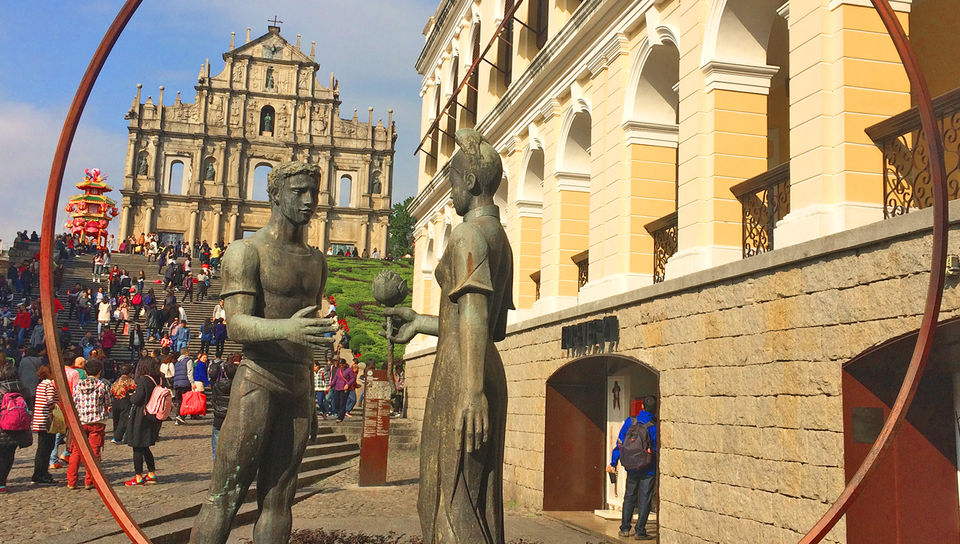 #18 Pretty Signboards
Just some pretty looking signboards giving direction to the lost. Old architecture at its best!!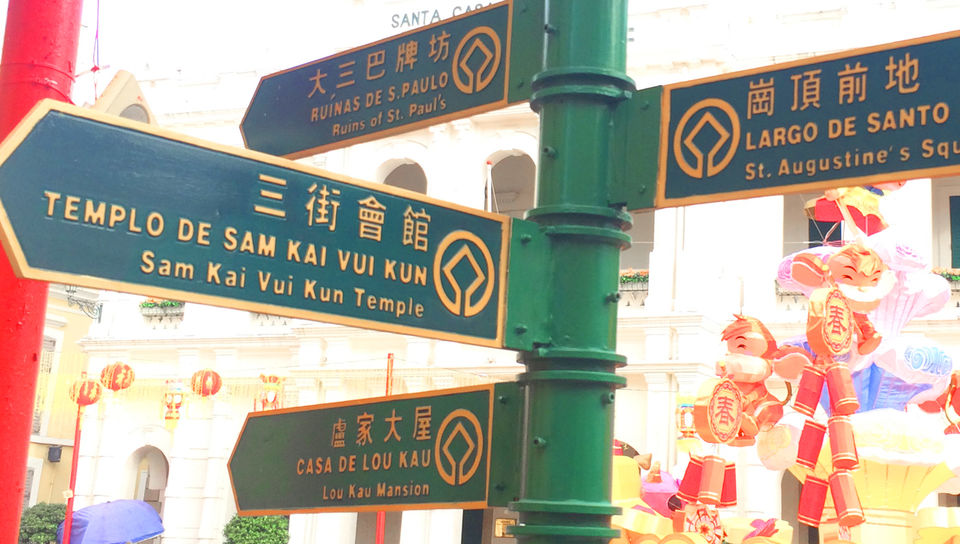 #19 Religious Ceremonies
When you visit the temples in Macao, they provide the true glimpse of their traditional religious ceremonies. You will observe the locals and others coming to thank and wish for everything in their life. They can be seen lighting incense sticks, reciting prayers and making offerings to God.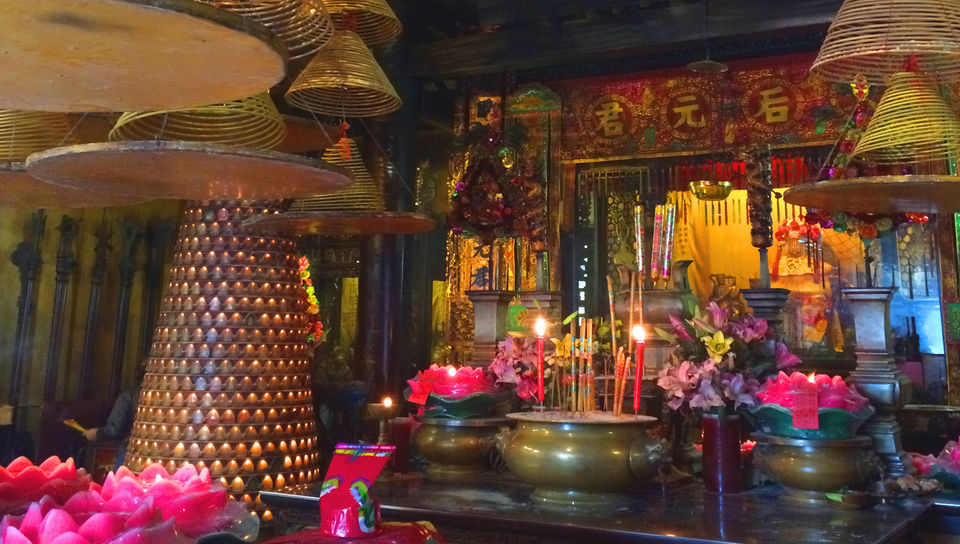 #20 All those glitters could be gold at MGM Grand Hotel
Though there are countless grand and luxurious hotels in Macao, but I particularly fell in love with MGM Grand for its unique structure of a goat that was grandly embellished in an expensive golden robe. This hotel is a 35-story, 600-room casino resort, boldly flaunts its unique style and architecture.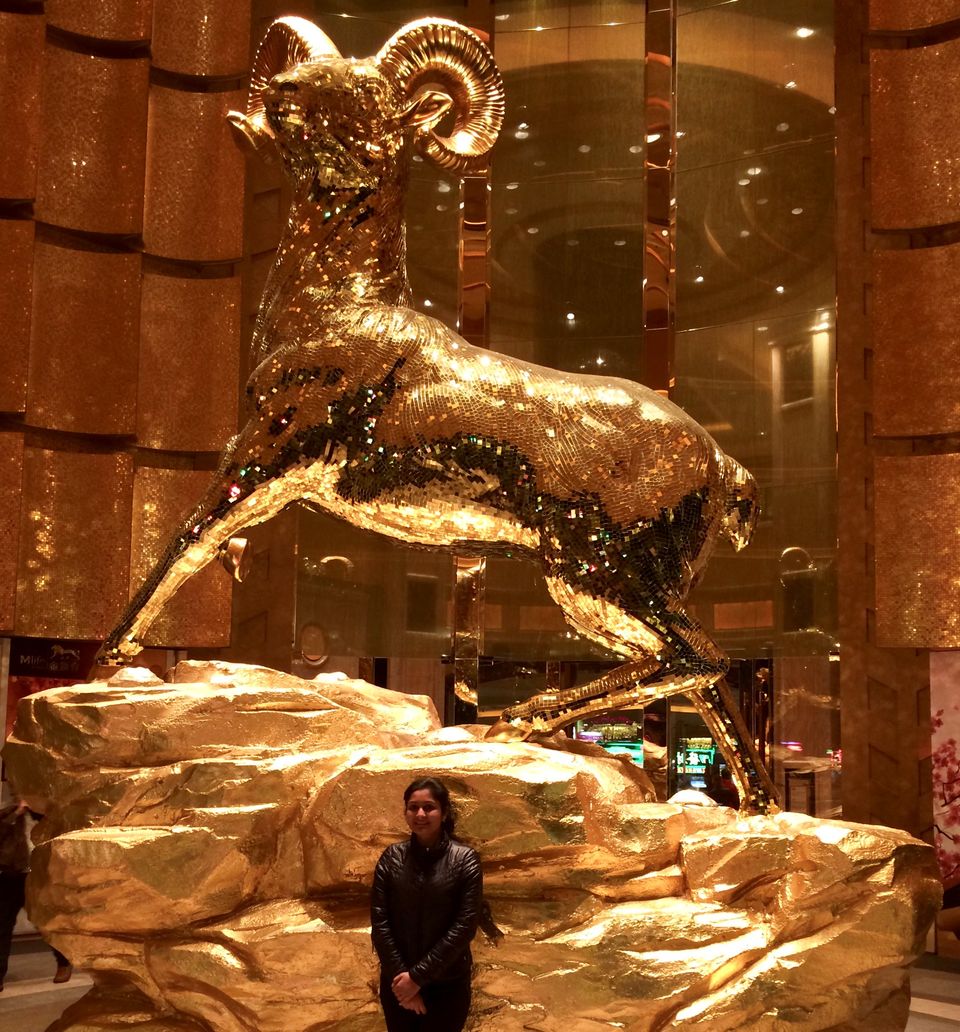 I hope I have given you some amazing reasons to visit Macao and you are now looking forward to visit this beautiful place soon...