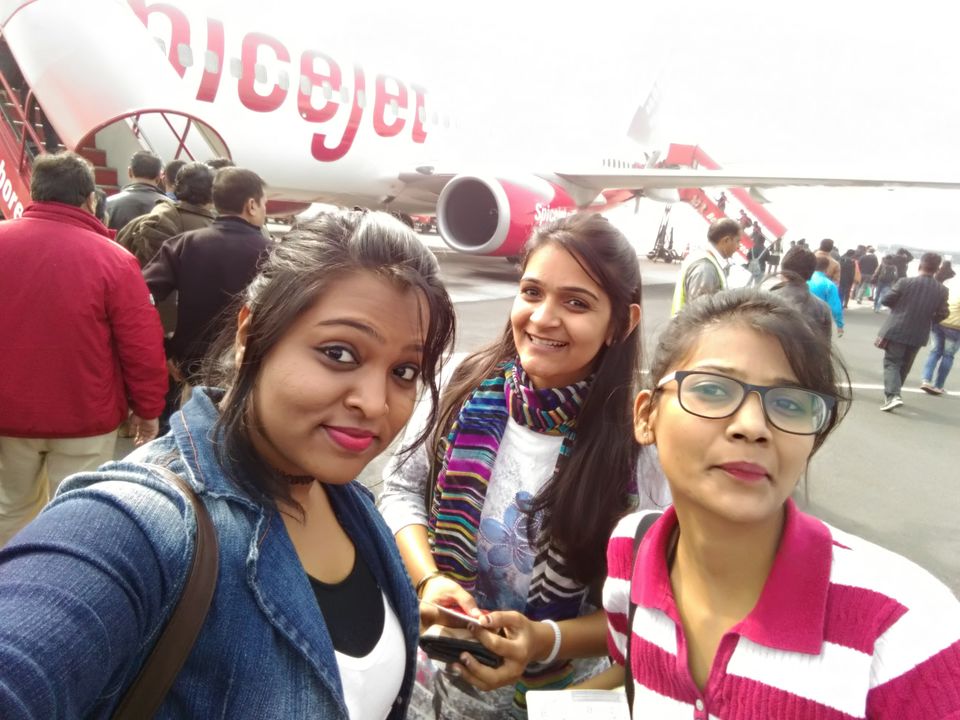 3 years back (2016), my life was too boring. It was very difficult to hold on to a monotonous 8-5 Job, that paid decently, but inspite of the pay, it was so depressing to go through the same roads all days of the week, meet same people with their same old school attitudes, the same old colony, the same shops serving the same food I have been eaten for years and years.
Luckily, I had found myself happening and adventurous friends that heaped me out of the monotony from time to time. I used to hang out with them, sometimes hitting the bar, other times a house party, or many a times the movies.
One fine day, a girl from my group asked me would you join me and my sister for a trip to Bhutan. I was excited at the thought but I had no idea what on earth is so special that they wanted to go to there, when we have all the beautiful places in India.
Also, I never believed it my family would ever allow me on a bag packing trip, so it was almost impossible for me to think that I was on it. Unlike others my family was quite conservative about travelling and not much to be the ones getting out of their comfort zones. However I geared up courage that day to try my luck. I went home from office, the traffic didn't bug me up, as the longer it took for the traffic to clear up, the longer time it gave me how to convince my mother mostly, who is generally very concerned about my safety ( but that's what mothers are all about)
Finally, I reached home, unzipped my jacket, and had this wired expression on my face, looking at which my mother understood I was up to something, and asked me what was cooking up in my mind, I still remember gasping at her intuitions to know things. However, I sat beside her, and carefully without revealing any information, just to make it look like I was wandering my head to look out for possibilities, I asked, "what if I want to go on a trip with my random friends to an unknown place for over a period of 10 -15 days?"
There was a long silence…..I didn't knew if I was going to hit by something nearby, or if I was going to get a scolding, or a real long lecture. The anxiety caught me, and I unknowingly crossed my figures, for if she says a no, I am not going to be able to go, and I so wanted to go.
I turned my focus to a song on the television, just when I caught the lyrics of it just to make the question seem less like a planned question, and more of a crossing thought question, I heard my mom say "I think you should go, but first tell me about it"
Me shocked at the surety by which she asked me, sure that I wasn't just asking this out of wandering curiosity. I told her all I knew about it, and she seemed pretty okay with it.
Soon the week later we had our flights booked, my first flight since I remember. We girls (my friend, her sister, and a colleague) kept meeting on weekends, deciding on the itinerary, buying stuff, as this was our first plan ever, we had to start buying right from bag packs, to trekking shoes, and to sling bags and of course the rest shopping follows.
Days passed away soooo soon, that soon it was the day we had our midnight flight. I had already packed my bag very carefully listing down all I had to take along. I was restless with excitement that I couldn't even sleep for an hour that night, and I kept looking at the clock.
Just for information, we had included Darjeeling, Gangtok Sikkim to our Bhutan itinerary. So our flight was from Pune-Delhi-Bagdogra. I started to the airport early morning around 3 am as our flight was around 5.30 am. Biding bye to my dog who I was worried about as never in 10 years had I stayed apart from him. And my mom of course, a vulgar kiss on her cheek, and I headed off.
To my surprise all others were on time as well. As this was our first bag packing travel, we all were way before time. This was the first time I was visiting the airport. I didn't much like the feel of it though, as PNQ being a defense/commercial airport, there was nothing happening about it, yet I still remember every minute I spent there, as this is what effect a first experience has on you, you cannot deny by forgetting any part of it.
I was too happy, that what seemed like a dream, had finally come true. Once the trip started, I understood things about myself that I would never have understood if I hadn't taken a step to get out from the monotonous life. I always wanted to travel, experience the world, explore destinations, connect with different people coming from different cultures, to learn about their culture, their traditions, their way of living, and enjoying every bit of this learning.
Among the many things I learnt after my travels, I would summarize them in 5 major aspects
1. Learning: When you meet new people, learn about their stories, their traditions, a new set of struggles, a new perspective to things, dealing with all new experiences, makes you a more humble person.
2. Empathizing: You learn different cultures, perspectives, new struggles, you relate to them with your own life. This experience makes your mind more open to accepting things different than what you have seen earlier or in simple words you accept the diversity.
3. Appreciating: when you hear/see other's stories and the struggles in them, you tend to think how blessed and grateful you for what life destiny has given us, for there are many people fighting fierce battles than you ever even imagined. Not only struggles, but you also learn to appreciate the present, letting go off the past and fear of the future. It teaches us that there is so much more to life when we unplug ourselves, take a step back, and seek the present moments we have.
4. Independence: I believe Independence is putting yourself in a position where in you have no one to lean on, and you have to be stronger for your own sake. When you are on your own out of your comfort zone, you protect yourself from every unwanted situation, making yourself more responsible. These responsibilities in turn make you independent. You will also be surprised how good you handled all of it.
5. Beauty in the bad: Disappointment is created when there is gap between the reality and expectations. It is a human way of rejection of the way things turn up to be. Remember there is a beauty even in the bad, especially when you are involving into a fresh mindset. Sometimes things will go wrong, and when they do, you will be pointed towards a new direction. There will always be a new experience in ranging over this direction.
Now when I look back to the old me across those three years, I find myself as a different person, a more accepting, a more understanding, a more grateful person that what I was. Now that I have traveled many more destinations over the span of 3 years, I will be sharing more and more experiences with you all sooner, hoping to inspire people to step out of their comfort zones for their own wellness.