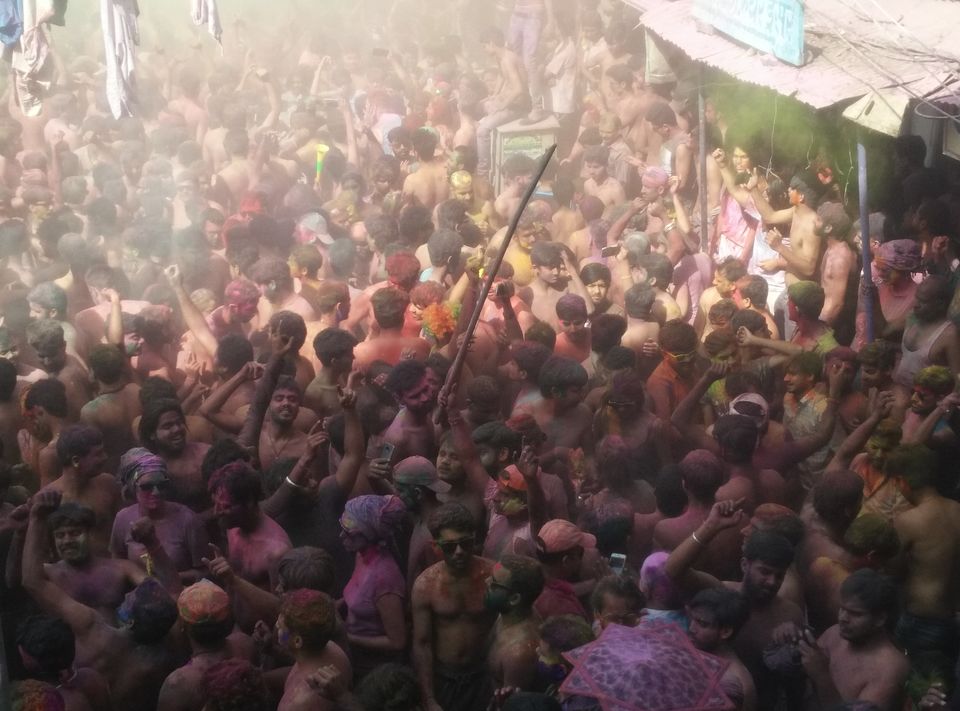 The last time I partied on holi was years ago. So, I decided to go for some event outside. My options were Pushkar, Mathura and Vrindavan. Considering that I have never seen pushkar and there are good hostels there, so I booked that only. Every trip is different because during every trip moods and situations are different. This time I was going through some major questions in my life. And I couldn't decide smallest of things for the first time, like what clothes to pack and what things to carry. Always believed that I am very good in packing and all the things I pack in only 10 mins, that day I took 2 hours, just for 3 days long trip. I went by bus; my hostel was 5 kms away from the bus stop. I loved my hostel and the crowd just after entering, but what bothered me were the insane stares of people that made me so uncomfortable. So, pushkar has half Foreigners and half Indian population, and those Indian men they leave no stone unturned in getting close to foreigners and other travelers. I took a walk in the main market of Puskar, which had vibrant, cool and a bit hazy vibe. Had amazing dal Baati Churma at Roof top restaurant and then came the main thing which was mind boggling Bhaang. I had Bhang that day in afternoon after lunch and it started attacking my head after 1 hour. The deal with Bhang is that, it attacks all at once not like alcohol (slow). I was all the time laughing and saying few random words. Bhang reacted on everyone in hostel, differently. For 9 hours I was under control of Bhang.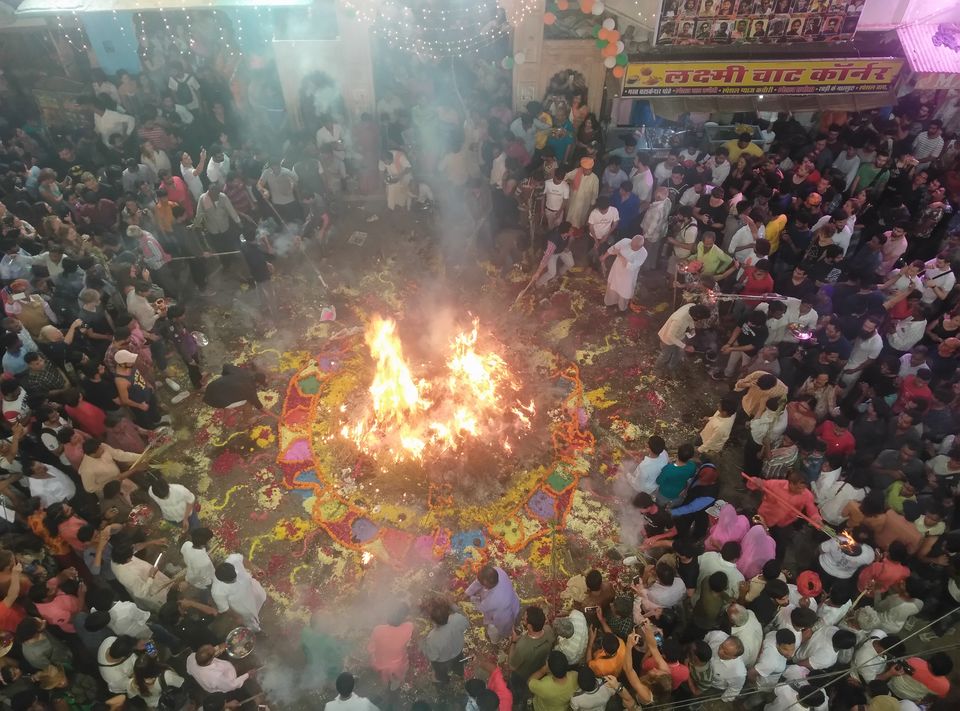 Next day was Holi, which was crazy as hell, and not safe for women at al. Mark my words Women, Do Not Go To Pushkar On Holi, and if you do then make sure you stay in group. I went out with 2 of then met travelers in hostel, but 2 of them also went crazy for foreigner girls. I was like, what the hell is this madness around. It was really insane. In the night after everywhere Holi was finished, I decided to take a walk with two new friends I made who were from Ahmedabad. At 1 am in the night we had Falafel roll (which was available almost everywhere in night), went near the lake, roamed around Pushkar, where I was mostly listening, and they were talking. Maybe I just needed someone's presence, that's it.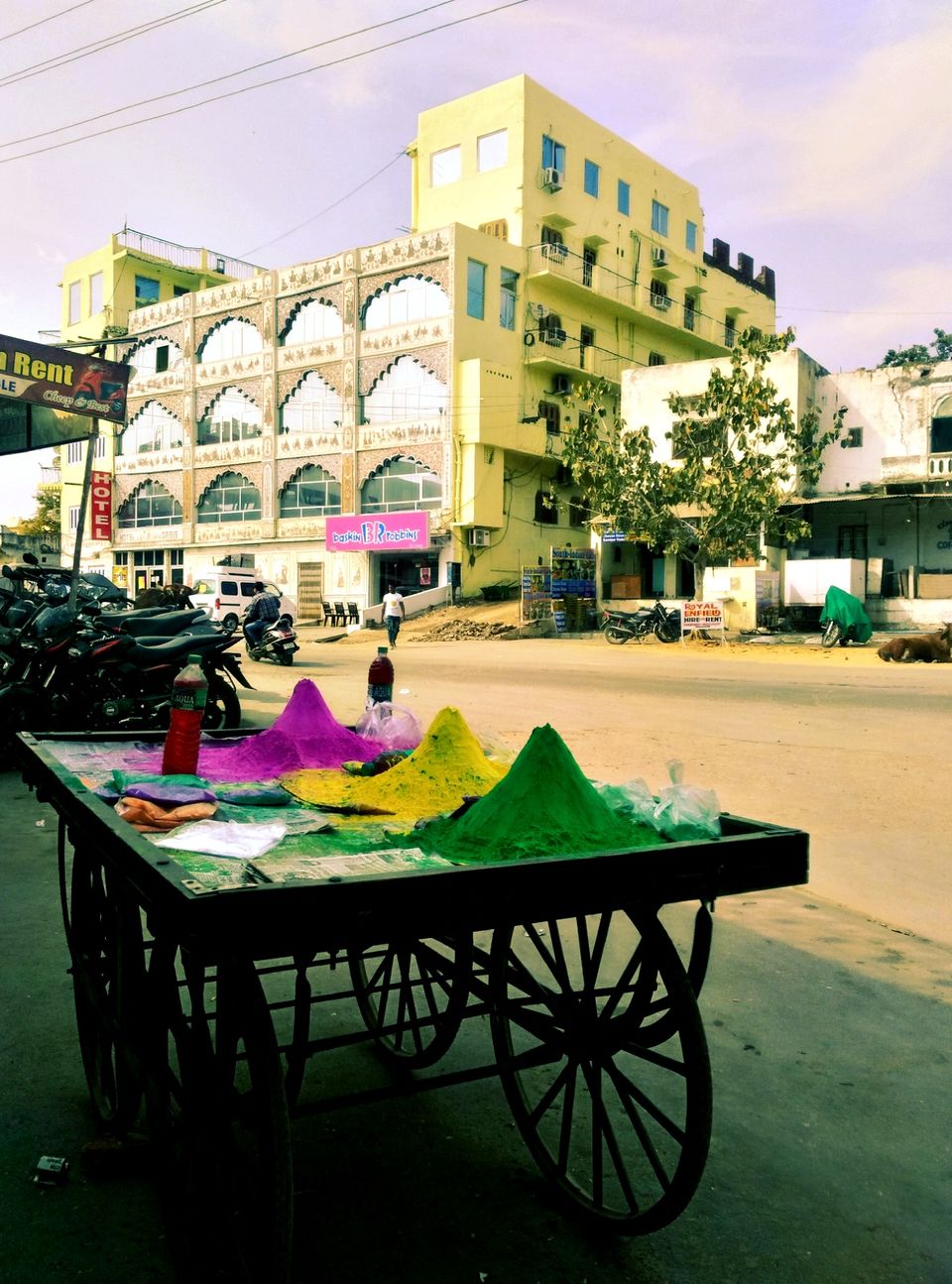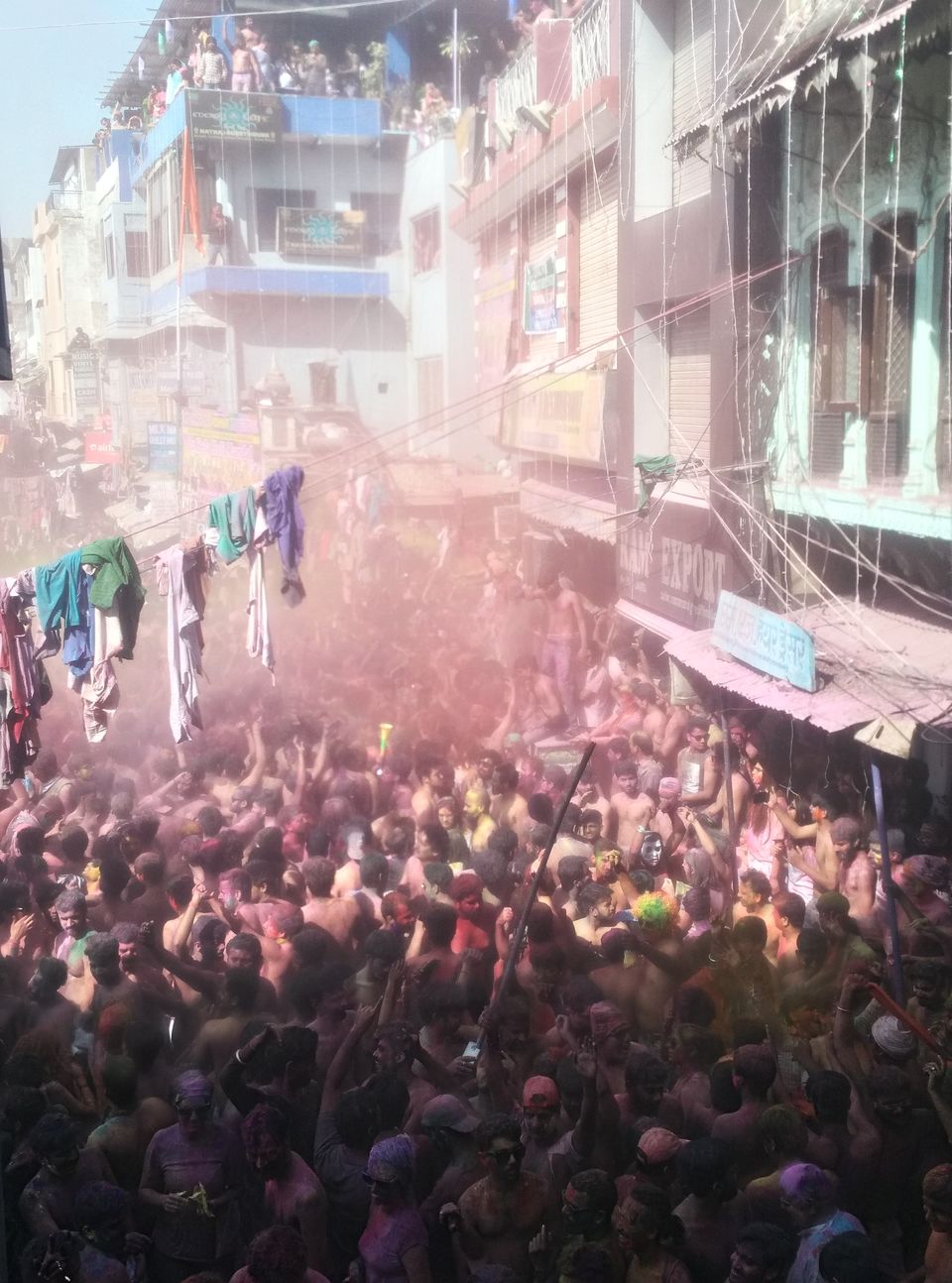 3rd day in the morning I made a big mistake, so there in pushkar when you take bhang (which they call special lassi on bill), they ask you which level; as there are 5 levels of bhang, and with sweet the intensity of that increases even more. In morning around 10 am I had the 5th and highest level possible. For 1 hour I was fine but then, oh then, things got ugly. My head was spinning as if veins and eyes will pop out. Bhang wasn't getting over, so they gave me coconut, nothing worked, then curd after 30 mins, again nothing worked. I thought death is near or something, then I had lemon water and puked after 30 mins. That ahemdabad friend helped a lot. In the night I had bus to catch for delhi, so I called my friend that whether I should board bus in this condition or not, she said wait till night. So, I waited and boarded the bus after I felt a bit fine. After reaching home the next day I didn't regret even a single thing happened in those 3 days, because everything just made it more flawed and perfect. That day I took a risk and I survived, I was lucky that I survived, I was blessed that I am still surviving with all the planned risks I take and even the unplanned ones. You know what, if you won't take risk, then you won't touch new boundaries and set no limit to who you are. Because you can never know yourself completely as with situations you understand these things.