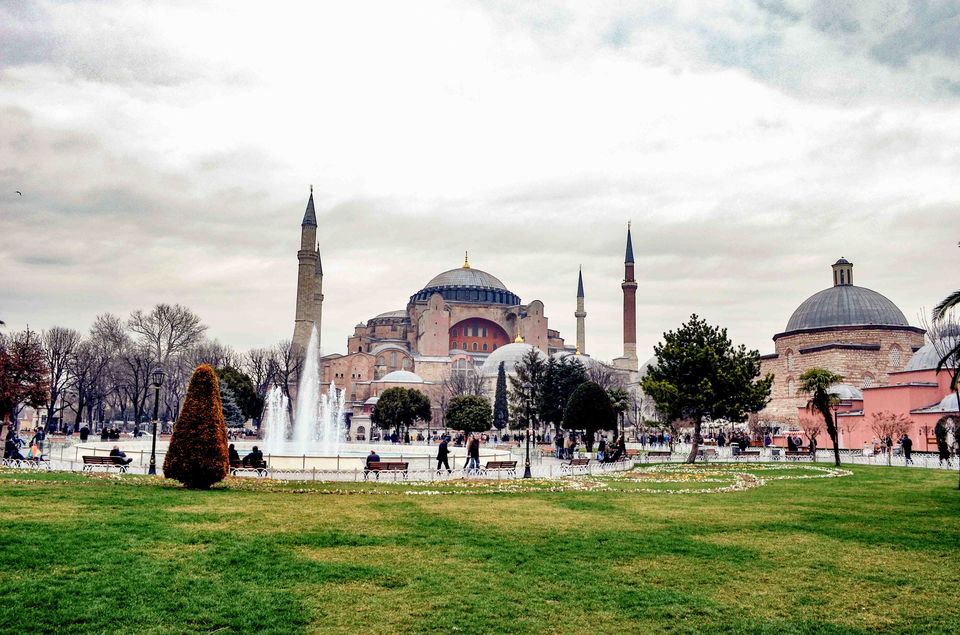 I have made several trips around the world over the last several years. I love exploring cities and experiencing their unique vibe. After having traveled to possibly over a hundred cities, my favorite remains Istanbul. It may sound like a cliché but there really is no city like it. It is spread over two continents – Asia and Europe and presents a unique assortment of culture, food, art and architecture. With the best time to visit Turkey coming up, I highly suggest you pack your bags and experience one of the most vibrant cities in the world! Here are some of my destinations from Istanbul.
I am going to start with my favorite, the Grand Bazaar. Dating back to the 15th century, this 5000-shop market will give any modern-day shopping mall a run for its money! The shops here sell everything from perfumes to spices and you will wish you had more arms to carry all those bags filled with goodies! You should also take a moment to grab a tea at one of the several tea-shops and soak in the vibe of this cultural marvel. The Bazaar is a maze so make sure you remember where you entered from.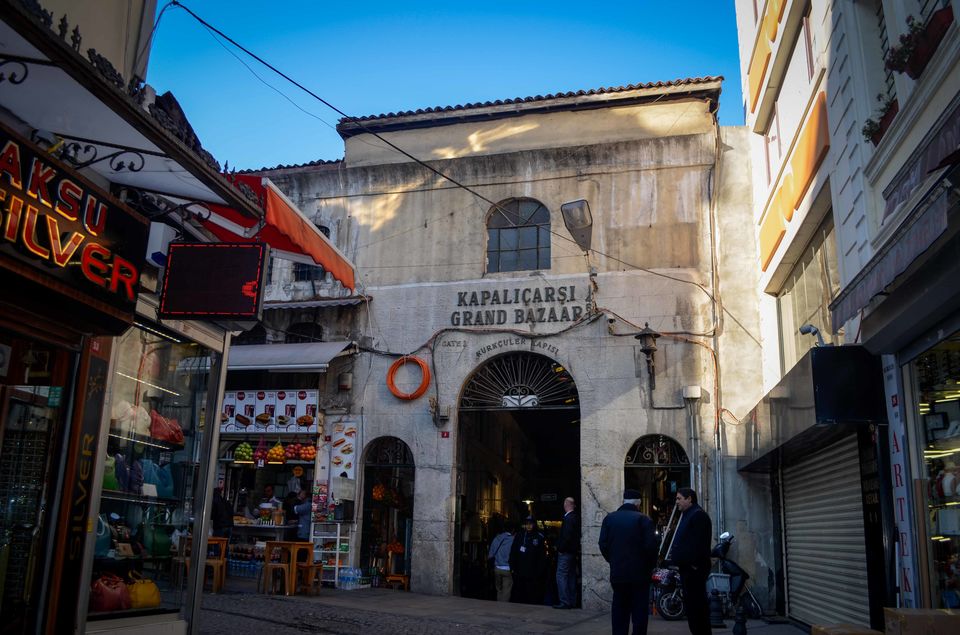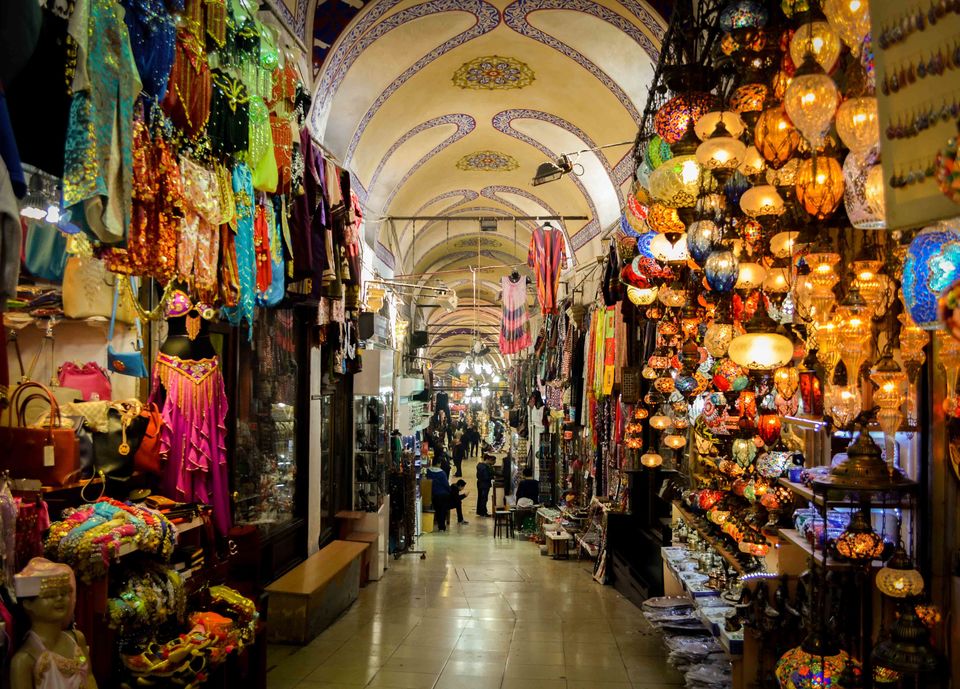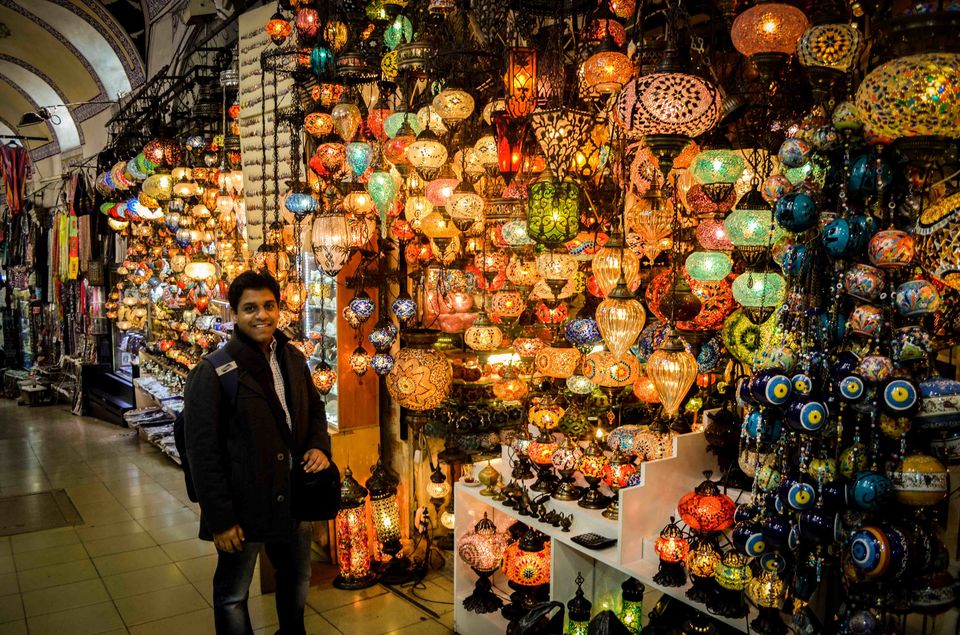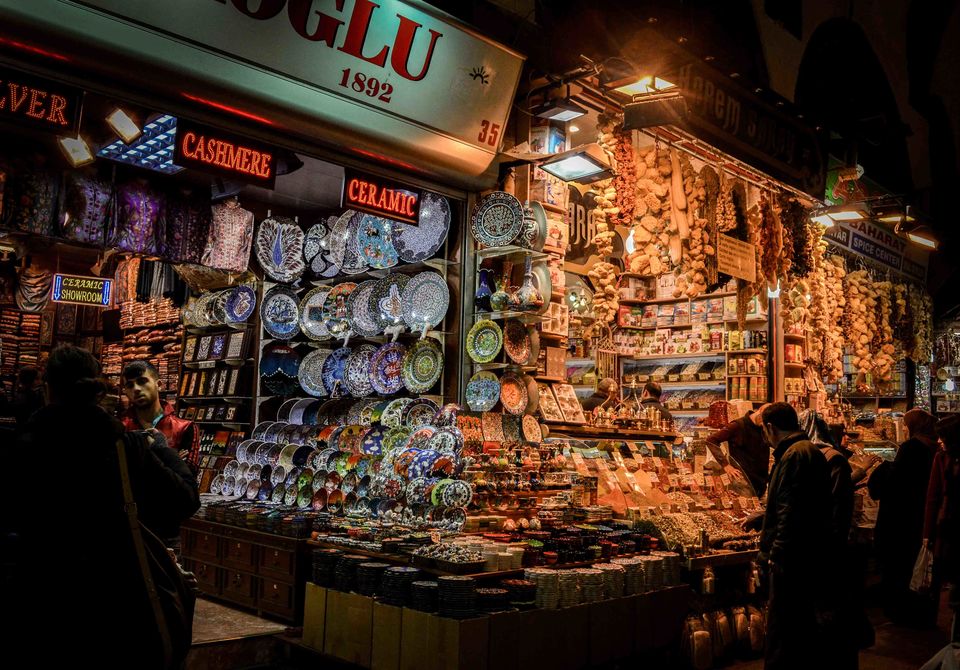 One of the world's greatest architectural achievements, Hagia Sophia was first built as a church and was later converted to a mosque following Sultan Mehmet's conquest. Finally, in 1935 it was converted in to the museum that it is today. Standing under its world famous 43-meter-wide dome, 65 meters above your head defies belief and physics! Glittered with intricate carvings and gold mosaics, this destination is perfect for history and art buffs. Once you get done checking out the museum, make sure you spend time at the gardens located right outside.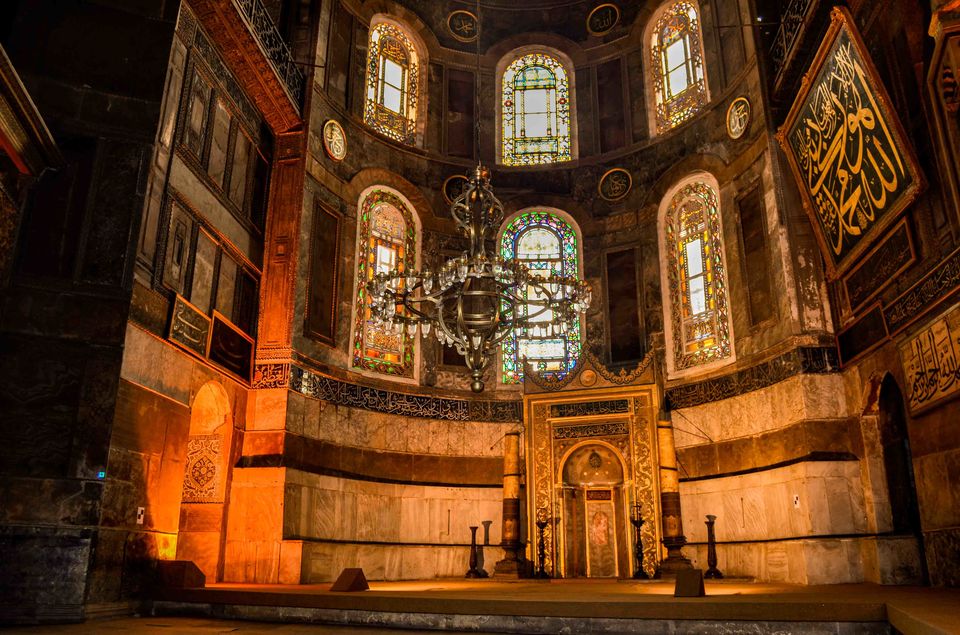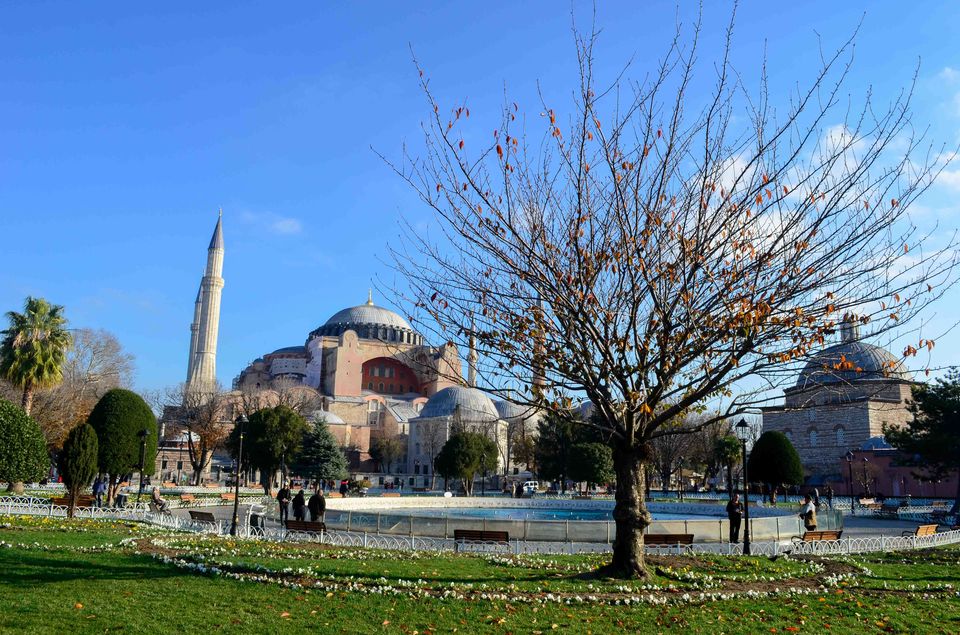 After having been to Istanbul six times, I've concluded that experiencing this city from the river is just as exciting as it is from land. The Bosphorus river cuts across the city, dividing it in to its continental halves – the European side that looks historical and the Asian side that defines Istanbul's modern lifestyle. There are several cruises that you can take, a short one (to the suspension bridge and back), a long one (all the way to the Black Sea and back), and a sunset tour during the summer.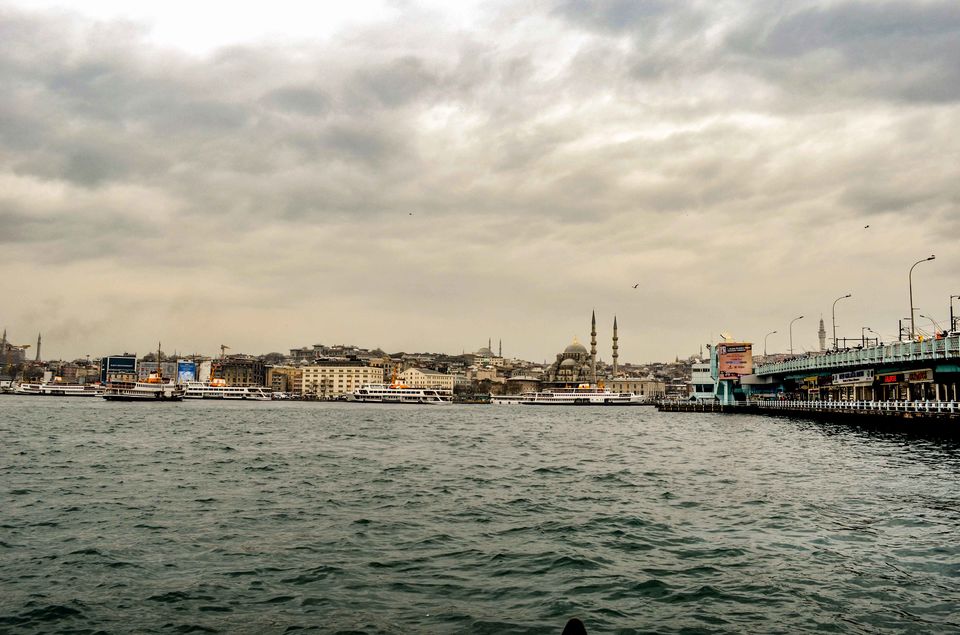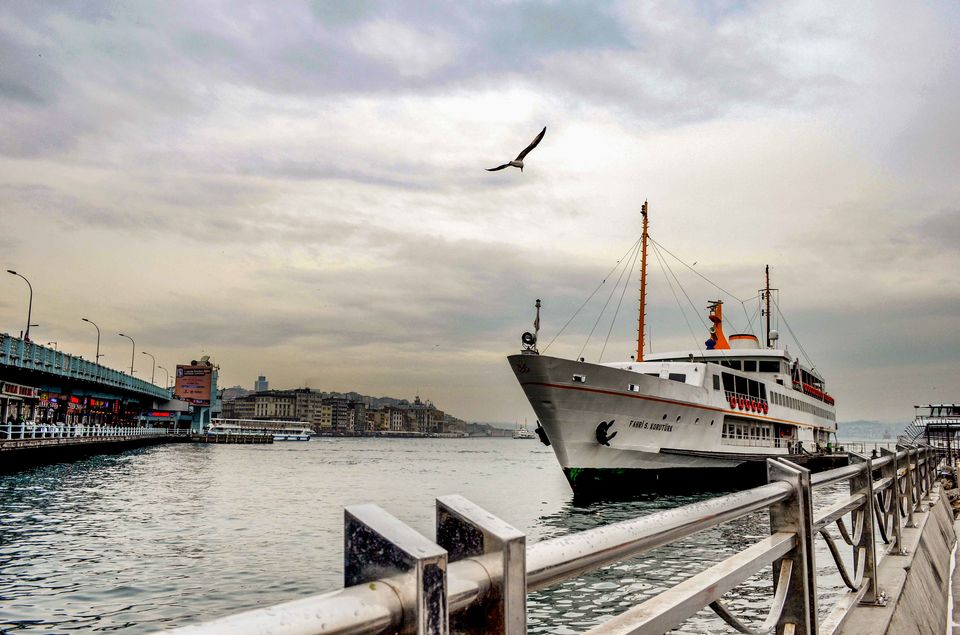 Possibly one of the most magnificent buildings I've seen in my life, the Blue Mosque is an architectural marvel and a sight to behold. This grand mosque was built to rival the Hagia Sophia and has five main domes and six tall minarets. The mosque's interior gleams with the more than 20,000 famous blue Iznik tiles from which its name is derived. The Blue Mosque is still in use as a place of worship and you may enter provided you are fully clothed and women cover their heads.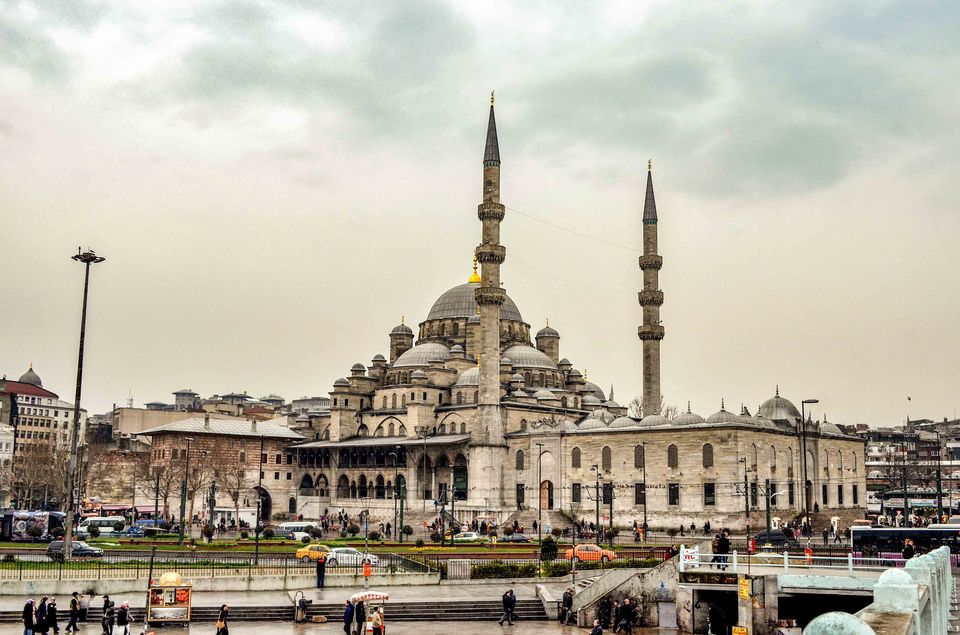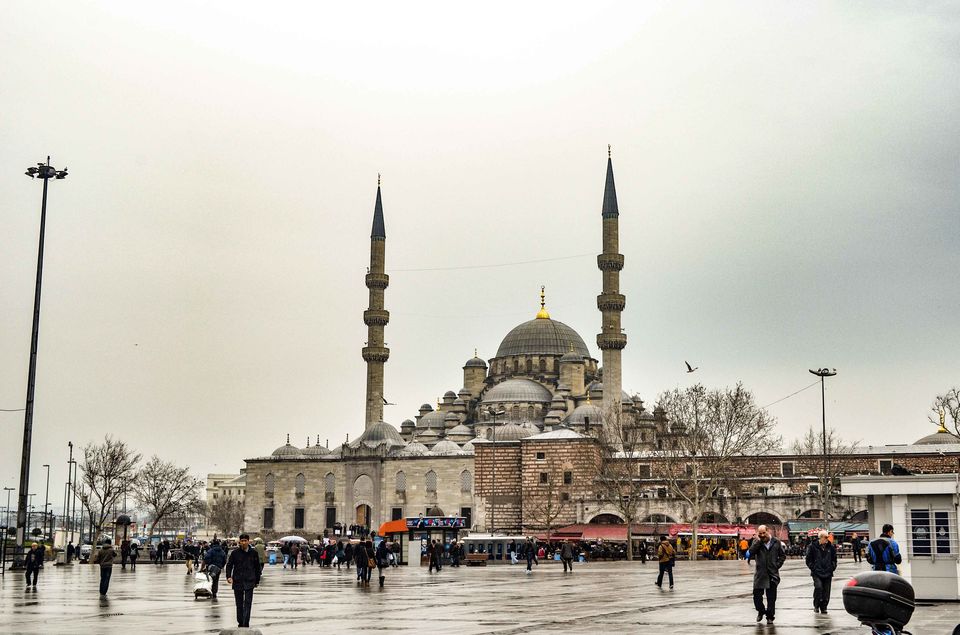 Located in the Beyoglu district, Taksim is a vibrant and modern area filled with shops, restaurants and cafes. The square is also home to one of Istanbul's most famous landmarks – The Taksim Republic Monument that commemorates the creation on Turkey in 1923. Full of life, Taksim is where locals and tourists let loose and celebrate Istanbul's night life. If that is not your cup of tea, don't be disappointed, there is plenty to do here. You can visit the famous Galata Tower, walk along İstiklal Caddesi, or explore the Independence Avenue.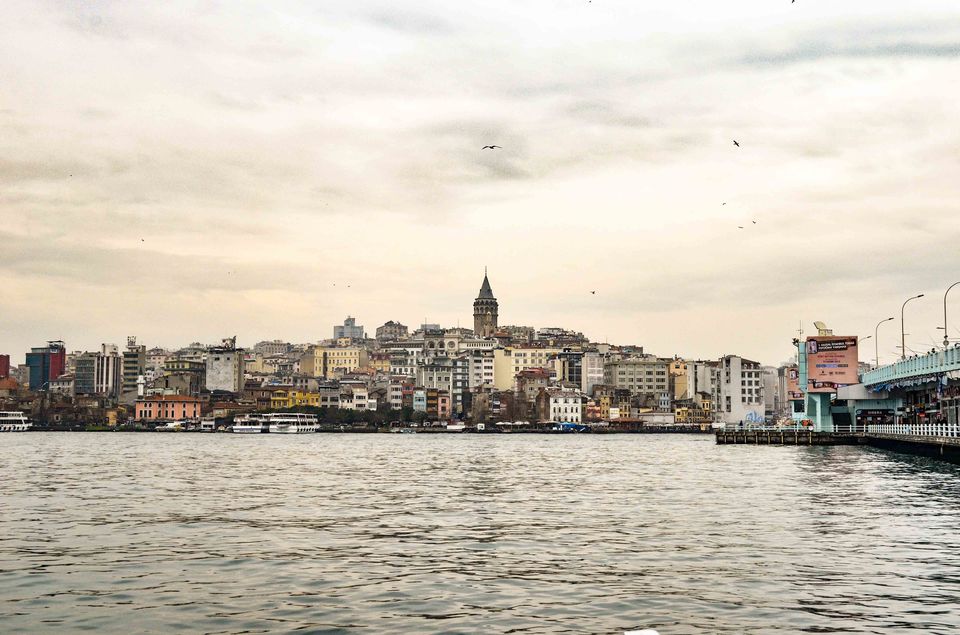 Best Time to Travel
Turkey is a Mediterranean country and sees warm summers and harsh winters. Ideal time to visit is between April and June when the spring is at its peak. Alternatively, you could also visit between September and October when the summer heat gives way to a pleasant autumn. Avoid July and August since they are peak tourist periods and you will find all major attractions to be over- crowded.
Getting there and around
If you're traveling from India, you will need to fly to the Ataturk International Airport, located about 30 minutes from the heart of the city. There are direct flights to Istanbul from both Mumbai and New Delhi. Upon arrival, avoid the hecklers and go straight to the taxi queue outside the airport. Istanbul is famous for its mind-bending traffic and you shouldn't be surprised if this 30 min drive snowballs in to a three-hour marathon!
While in Istanbul, the best way to experience the city is on foot. You may also use Istanbul's famous old-world street cars to travel short distances on the European side.
Indian nationals need to apply for a tourist visa. However, if one has a valid Schengen, USA, UK, Ireland visa or residence permit, they may get a single-entry e-Visa valid for one month. I used my US visa to enter Turkey. The process was smooth, and I was not asked any questions at immigration.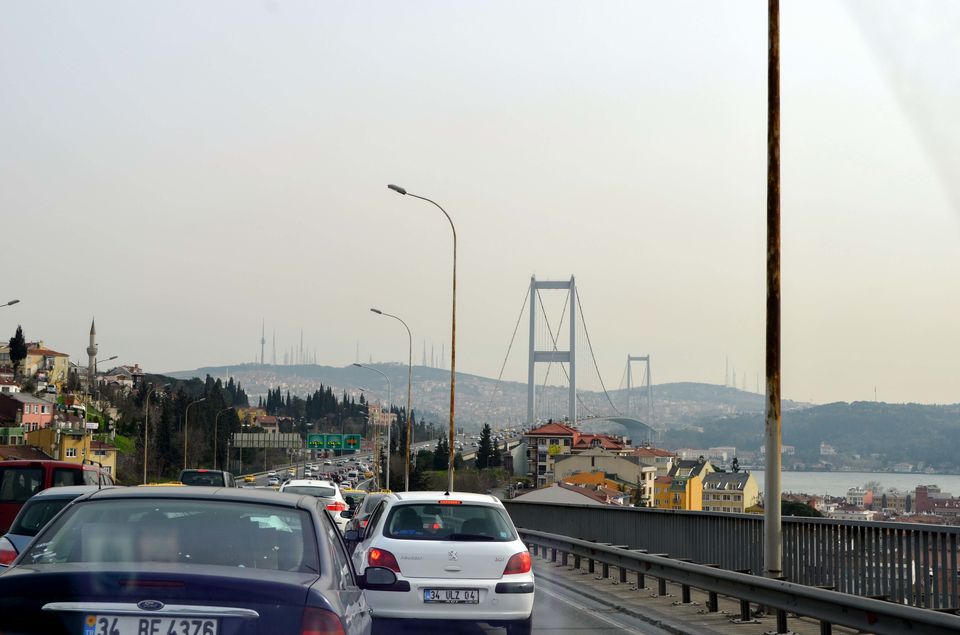 Cuisine is one of Turkey's most valuable exports to the world. The fare is delicious, wholesome and pocket friendly. When you dine in Istanbul, it is hard to escape the unique blend of Arabic flavours and Mediterranean influence. You will be surprised to know that 'Kebabs' and 'Chai' – two seemingly home-grown items are originally Turkish! Turkey is also big on coffee and you must try some while you're here. Be sure to try the Hamdi Restaurant located close to the Blue Mosque. They serve excellent kebabs with amazing views of the Bosphorus. You could also try one of the several restaurants under the bridge, they're famous for their fresh sea-food.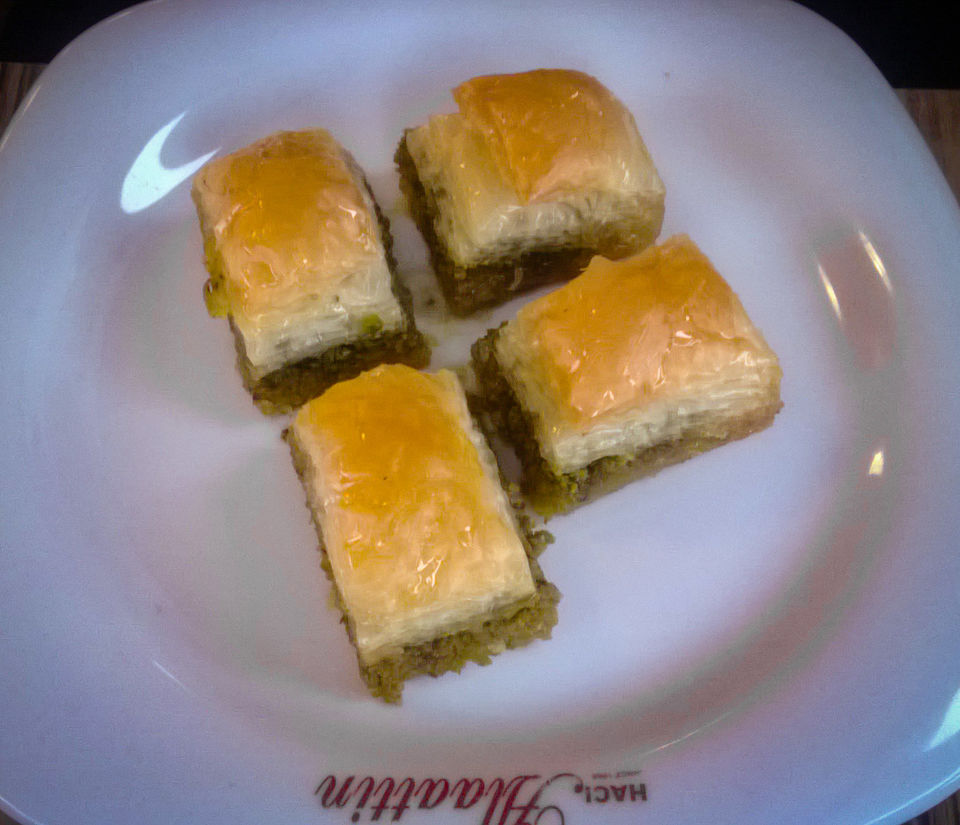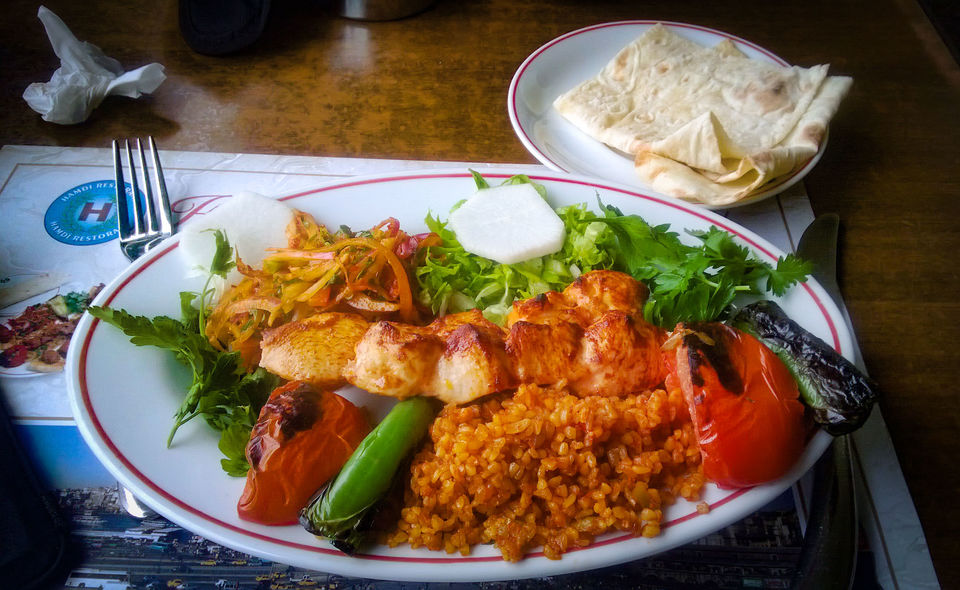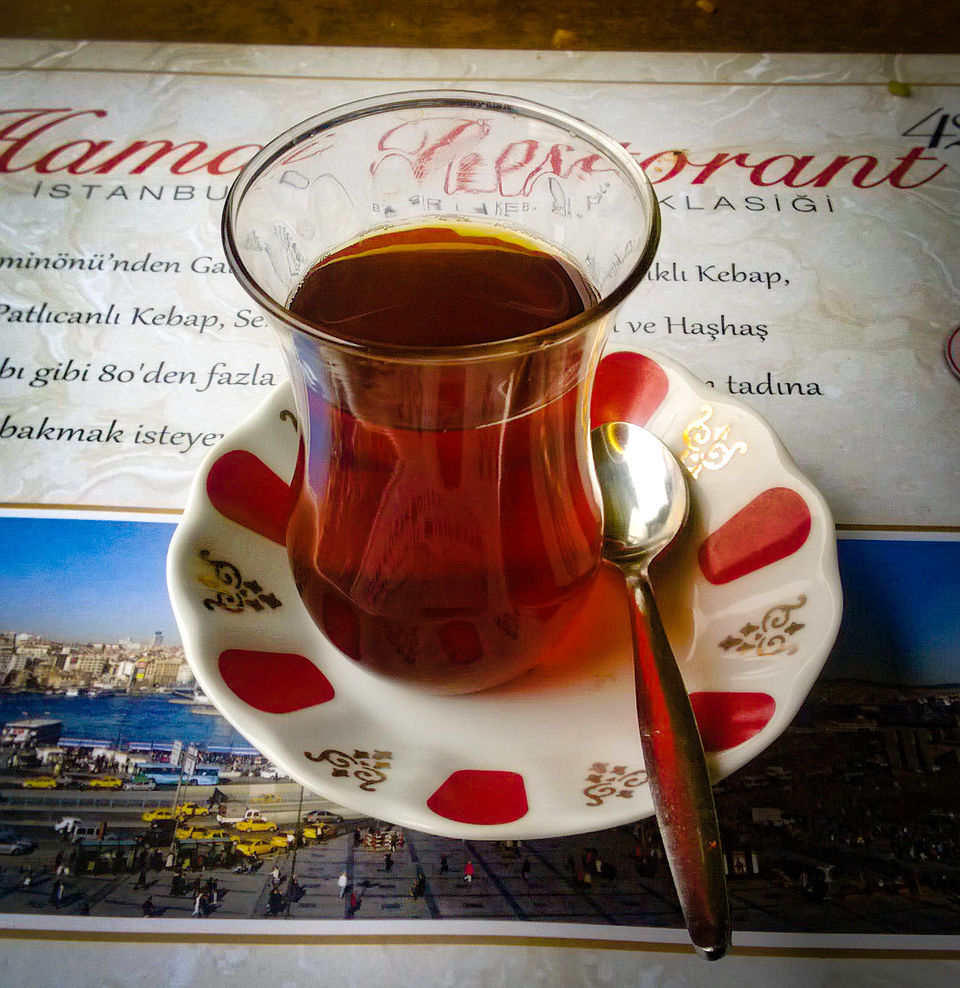 I stayed at Hotel Fraser Anthill in Istanbul. Located close to Istanbul's popular destinations on the European side, Fraser Anthill is usually a short 25-minute drive from the airport. The hotel welcomes you in its stylish setting embellished with a charming modern touch and breathtaking views. I would suggest for you to book ahead of time since most decent hotels in Istanbul get taken during peak season. Alternatively, you could stay at the Holiday Inn Express if you want to experience the Asian side of Istanbul.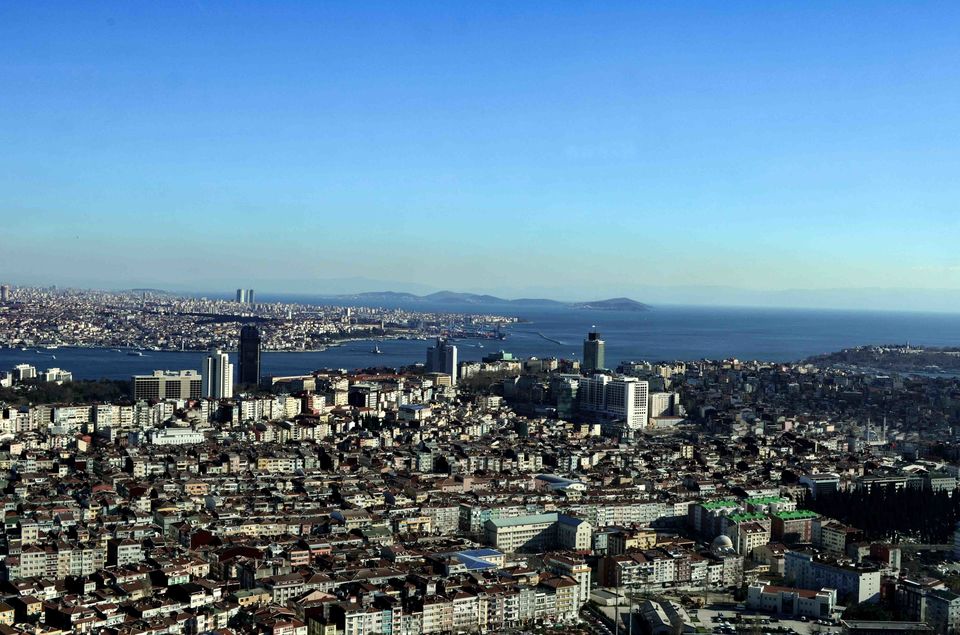 A traveler at heart, I have been to 22 countries on 6 continents. My favorite experiences are plunging in to sub-zero Antarctic waters, renovating a Buddhist monastery in Sri Lanka and hiking Borneon jungles. I am also an engineer, a public speaker, a sustainability believer and a polar explorer. Follow my misadventures on www.passportuncontrol.com and Instagram @geeknextdoor