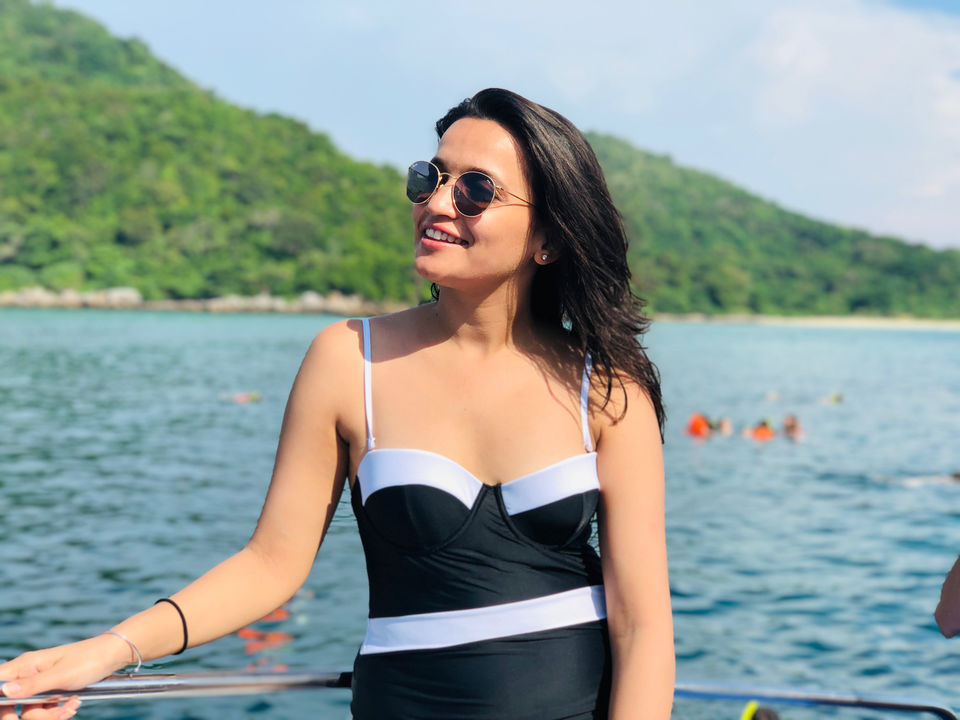 While getting married, they say there is no honeymoon in love marriages. There is no spark. Truth is, you don't marry for those butterflies. You marry for that stability, care, respect, trust and companionship.
With this thought, we started our journey for Thailand- the land of sins to celebrate our journey of life at Full moon party.
We reached at Phuket airport and boarded bus to the port then we cruised to Koh Phangan. We had booked beach resort in the night. Next day , we relaxed throughout the daytime at the beach. Water is super crystal clear that you won't even need snorkelling glasses to look for fishes. But don't try to go under water without glasses because water is so damn salty. Here comes the night, full of foreigners from all over the world. There were fire shows, fire games, food stalls, drinks in tiny mini buckets. The buckets were the highlight as you can mix drink of your choice say vodka, whiskey, rum or whatever with red bull and soda.
Thai people are so hostile and generous and I am so in love with this country by now. All your crazy crazy party cravings would be fulfilled as you can stand with DJ to dance on the ramp or with strangers.
Tip to enjoy the most at full moon or half moon party is to always book a resort at beach and be careful of your surroundings. Not scaring the shit out of you but you know????????‍♀️
Check out the photos we got from the party and Koh Phangan
To know more about Full moon party then check out my blog page: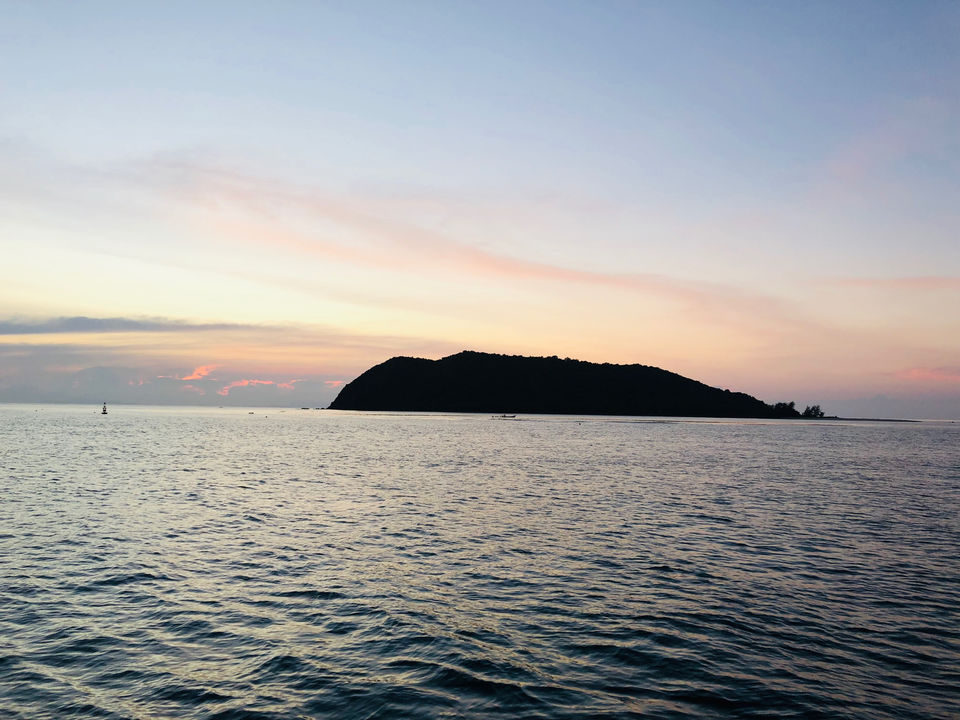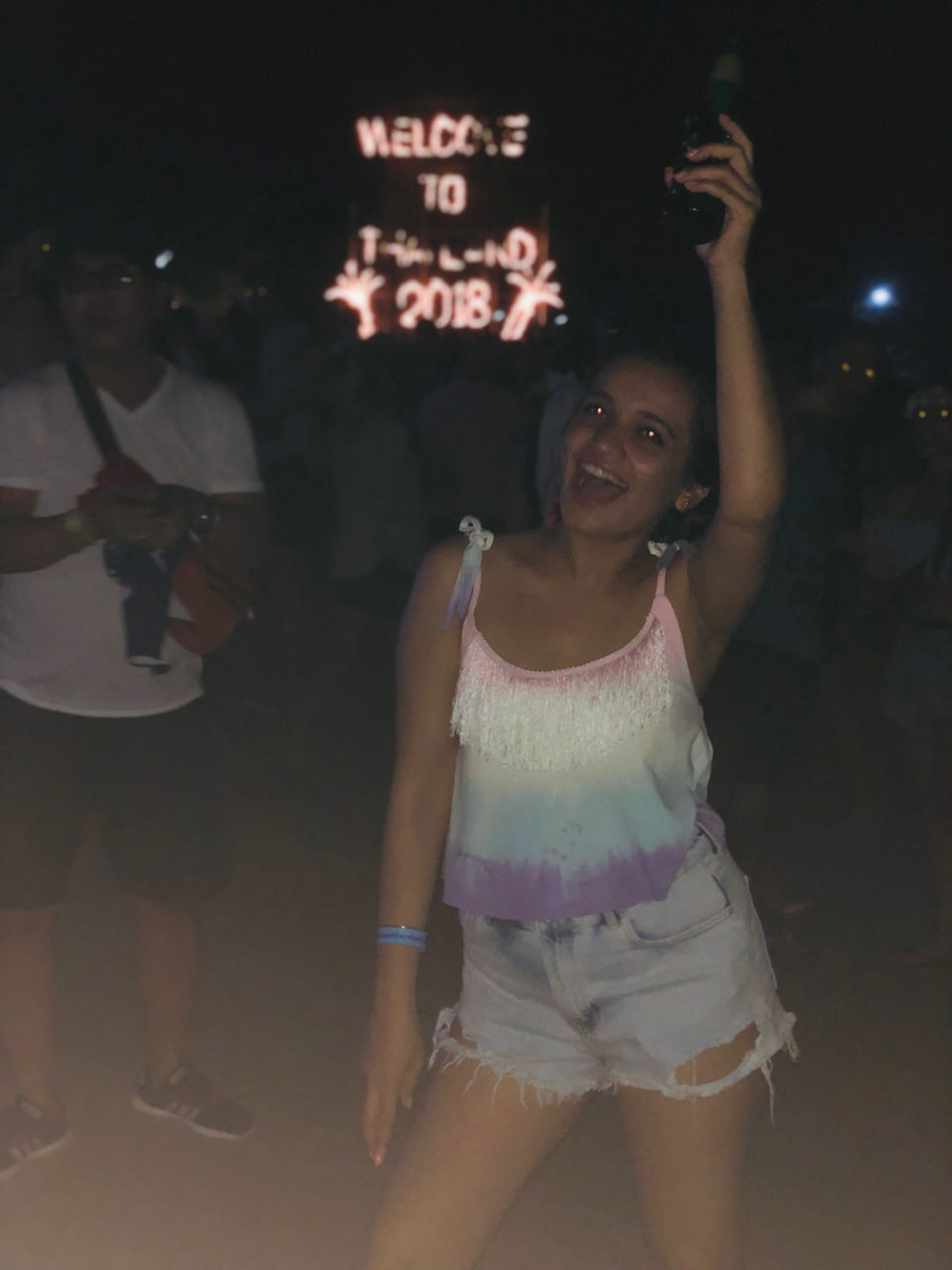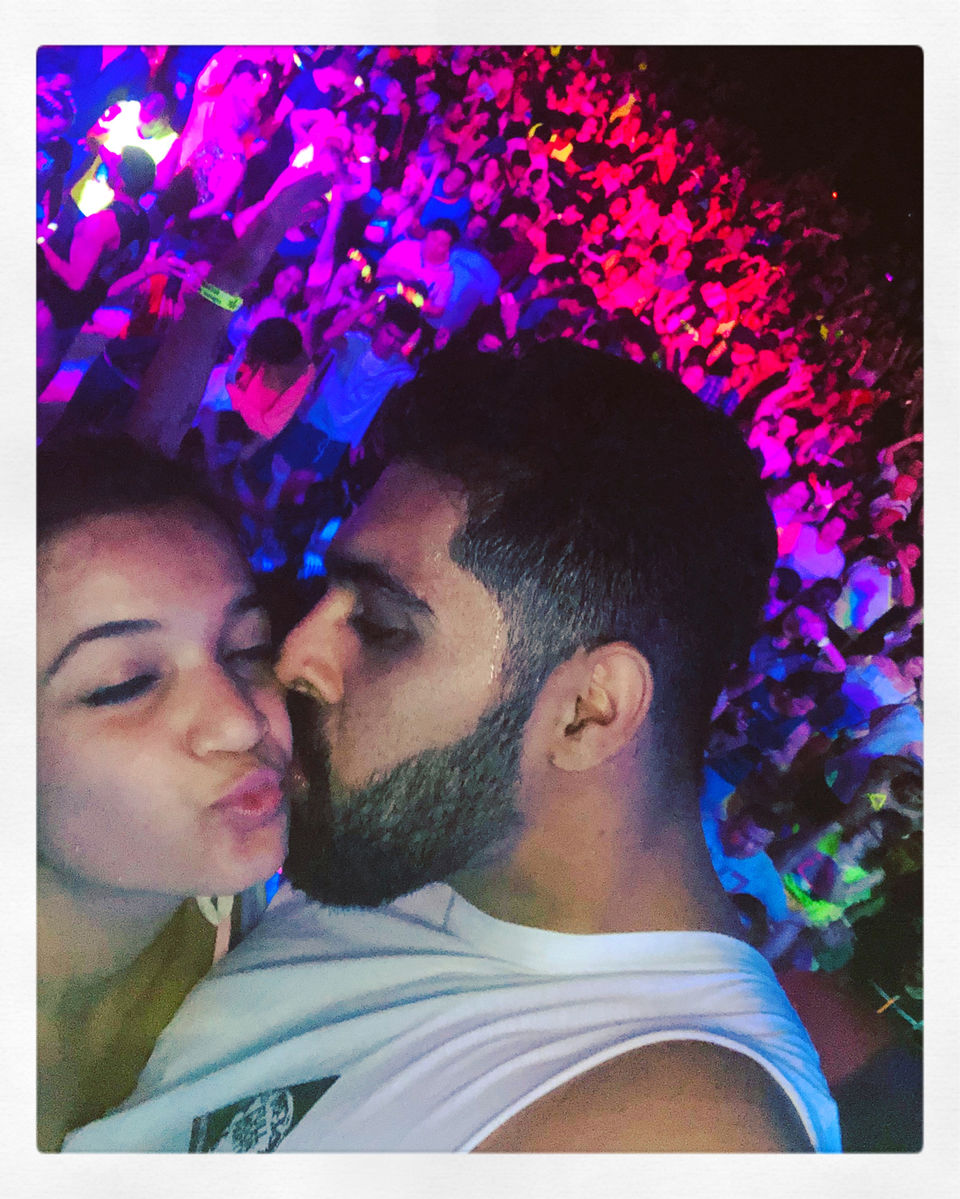 Around noon, we checked out from Koh Phangan and cruised to Krabi. It takes 3-4 hours to reach Ao Nang. Ao Nang beach is the busy beach where you would find lots of tourist but our desire to find the secluded beaches was on peak. So, we travelled in long tail boat from Ao Nang to Railey beach. The view is mesmerising. We stayed at Railey Beach Resort at Railey Beach West.
Next day, we had booked our 5 island tour through motor boat which included phi phi, maya bay ( closed now to preserve corals), chicken, Monkey and Hong Island . All were so beautiful that it feels like you are in heaven.
Next day, we enjoyed canvassing and exploring the Princess caves. We also found amazing offerings in the temple built in princess caves. Check out in the pictures below.
We saw Komodo dragons around the area especially during rainy season.
Pro tip: Use startlight travels for cheaper and professional service. Also, bargain as much as possible. Ask for discounts everywhere.
Do not book for Railey East as the resorts are not beach front even though the resort claims to have it.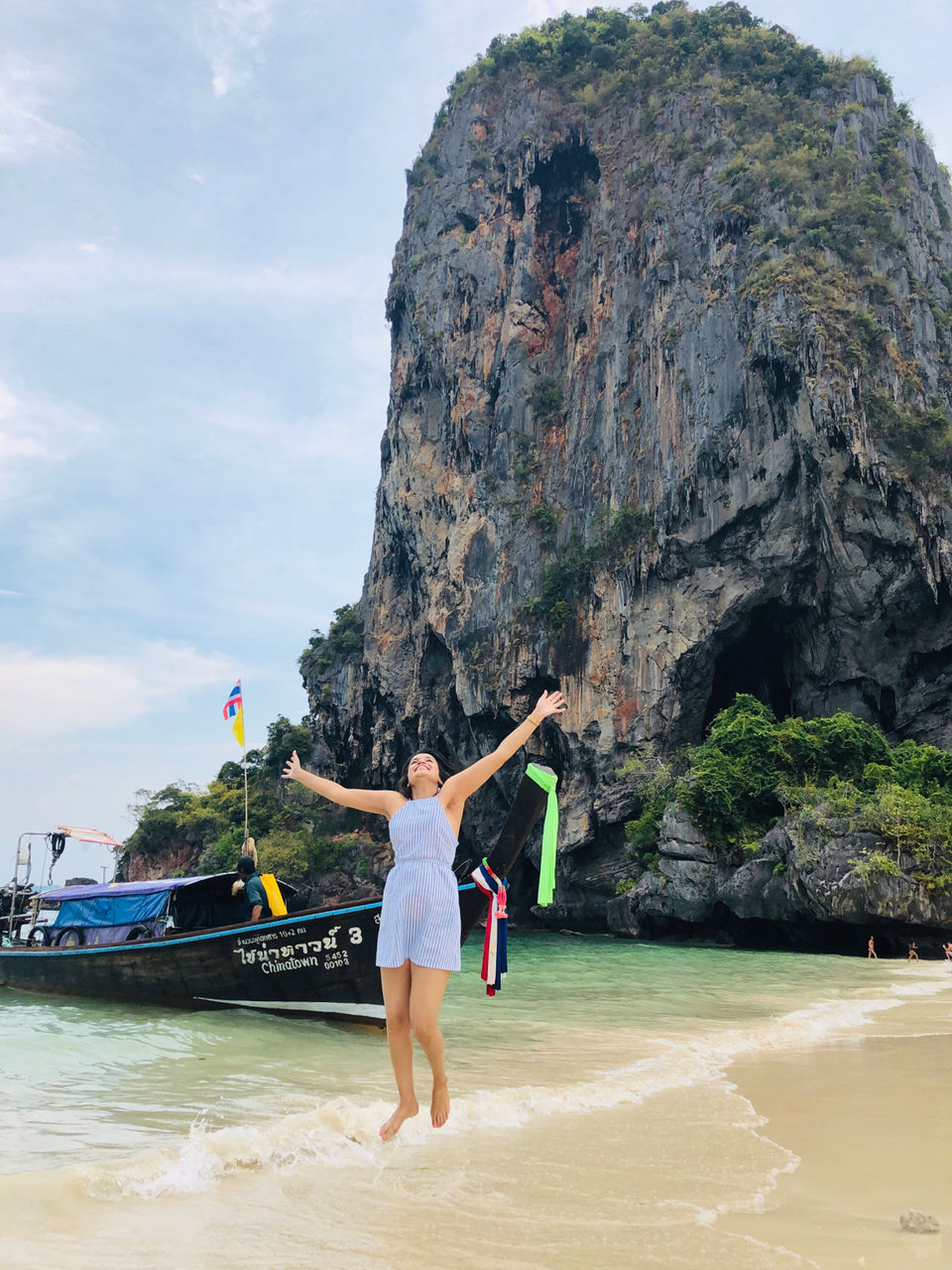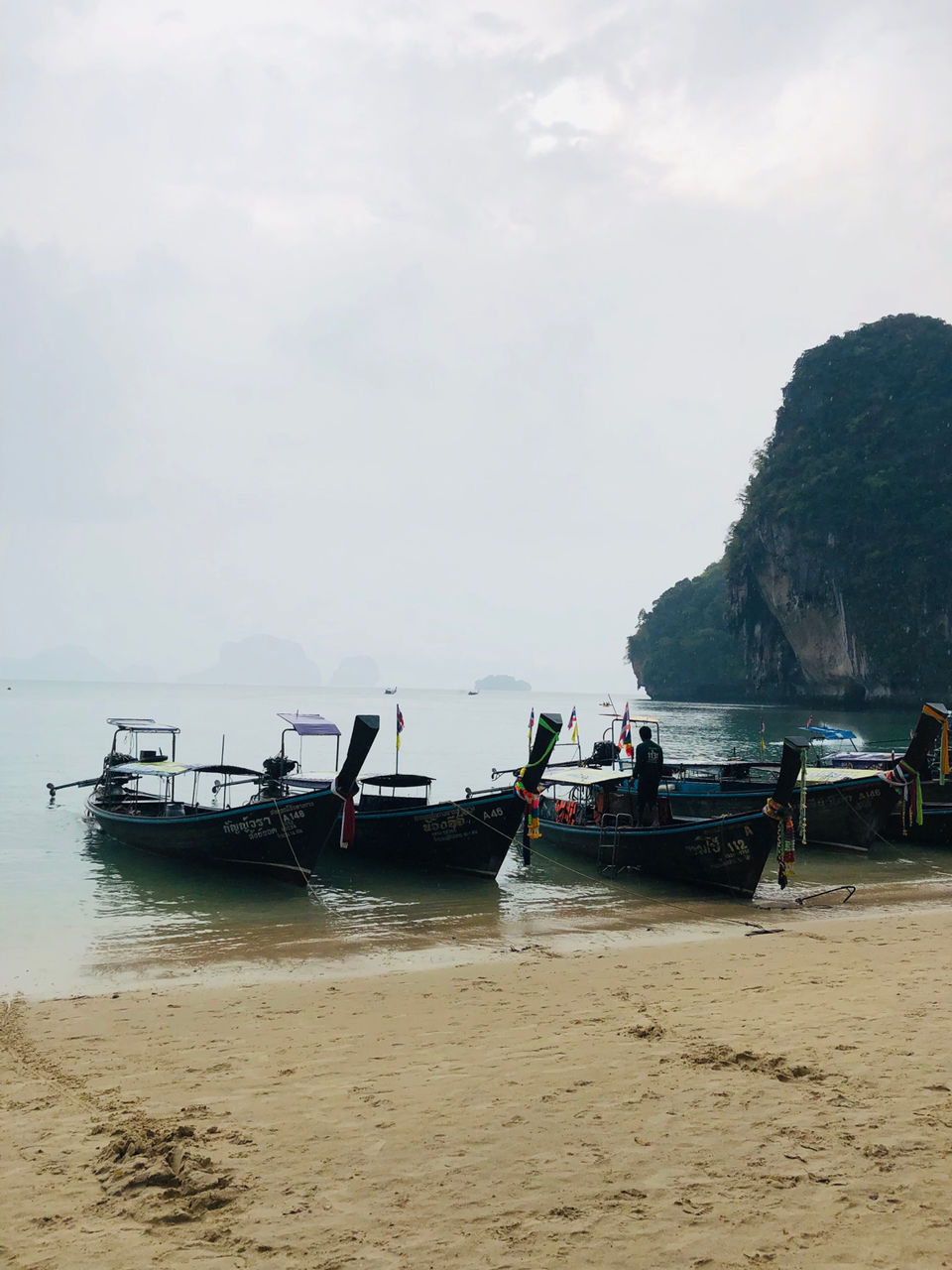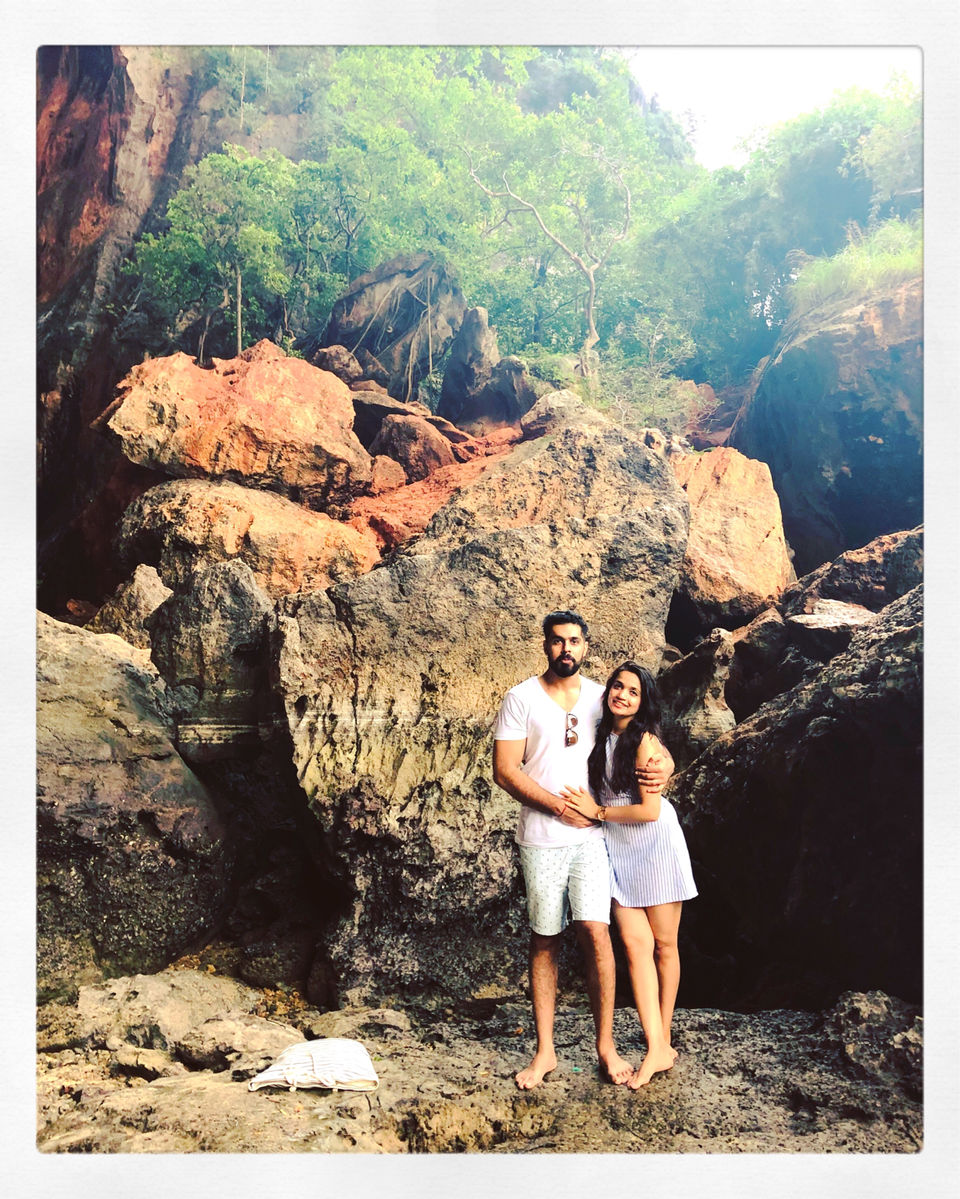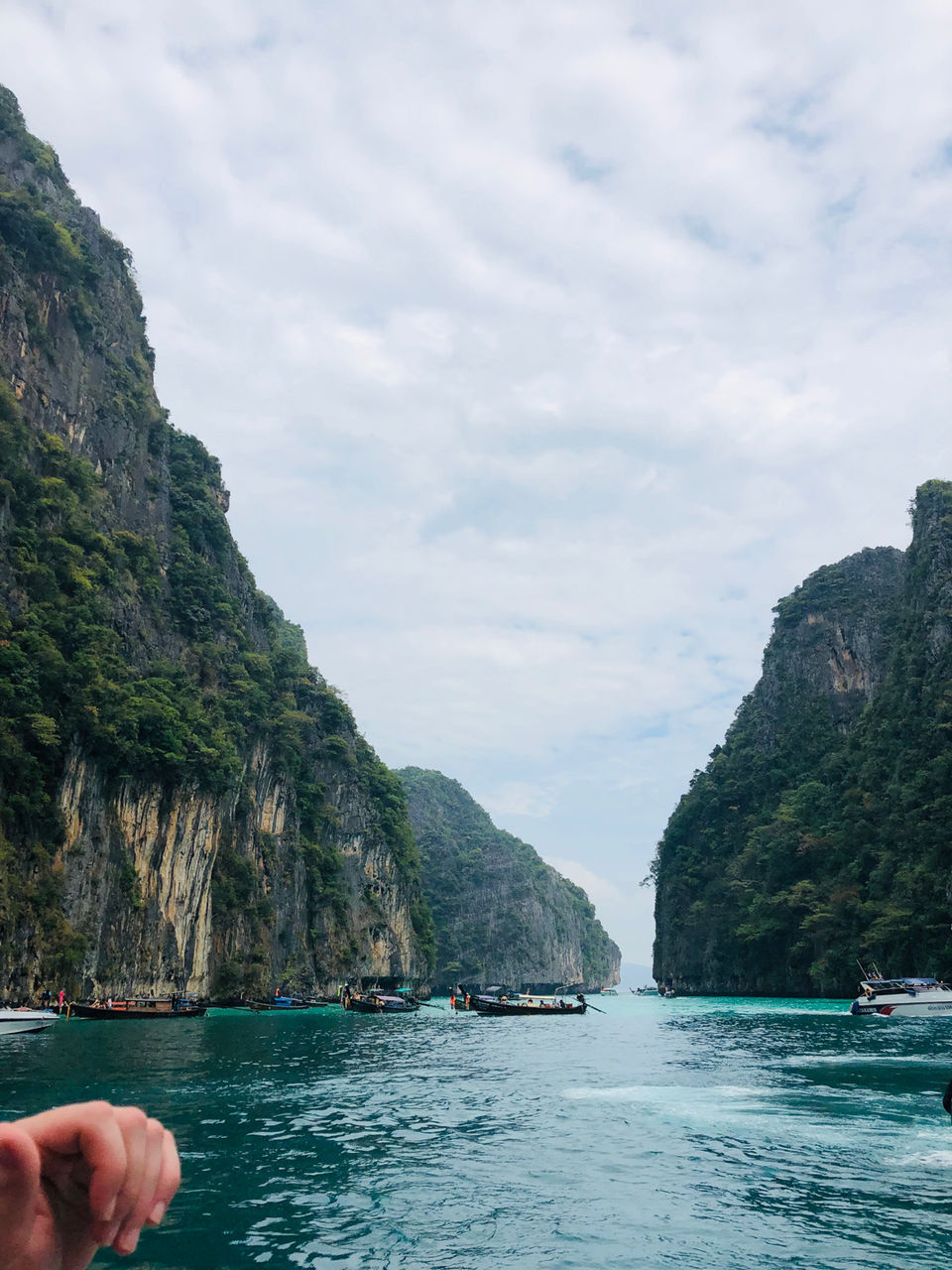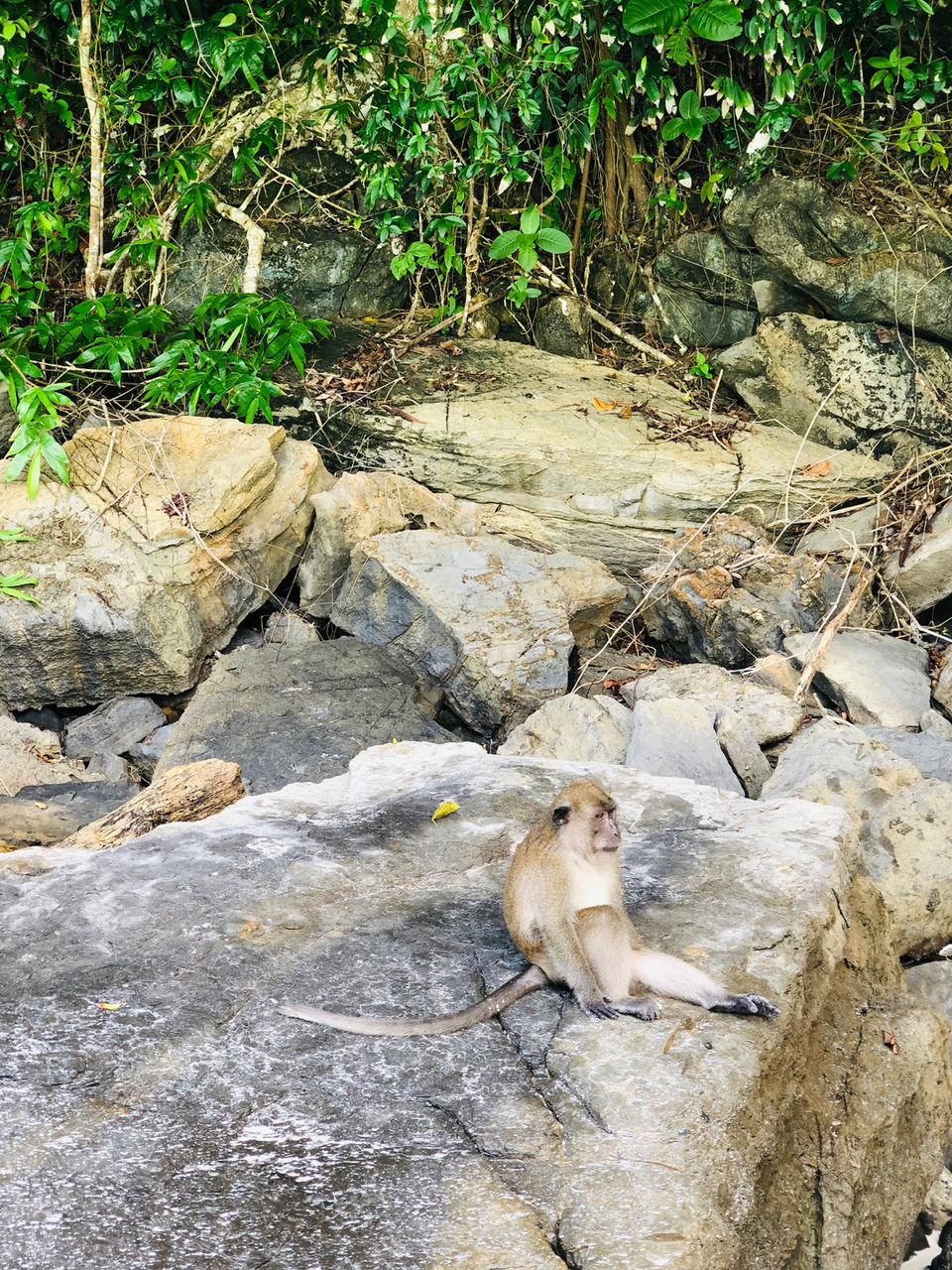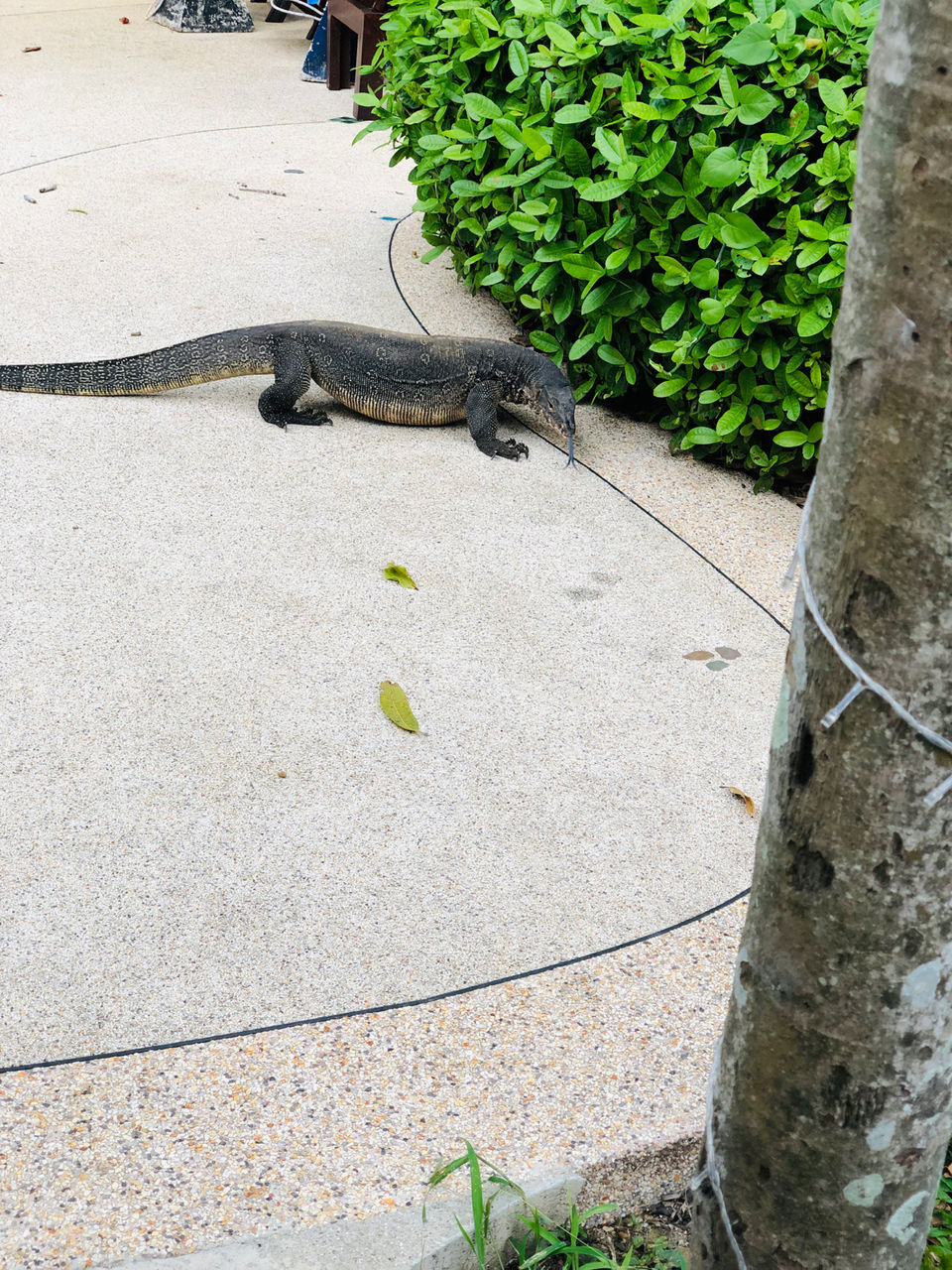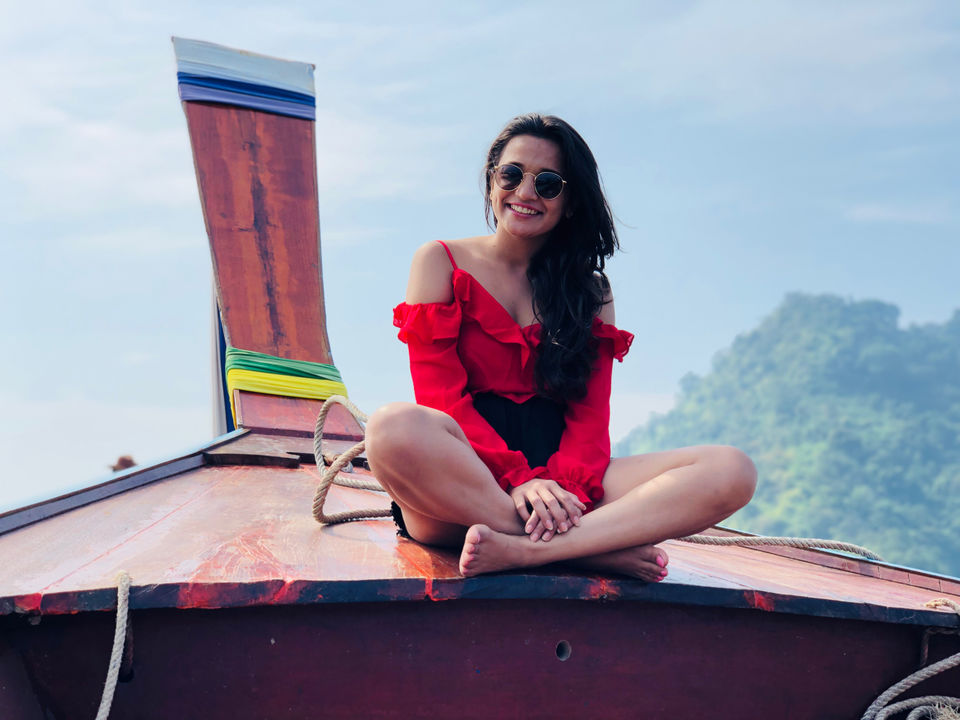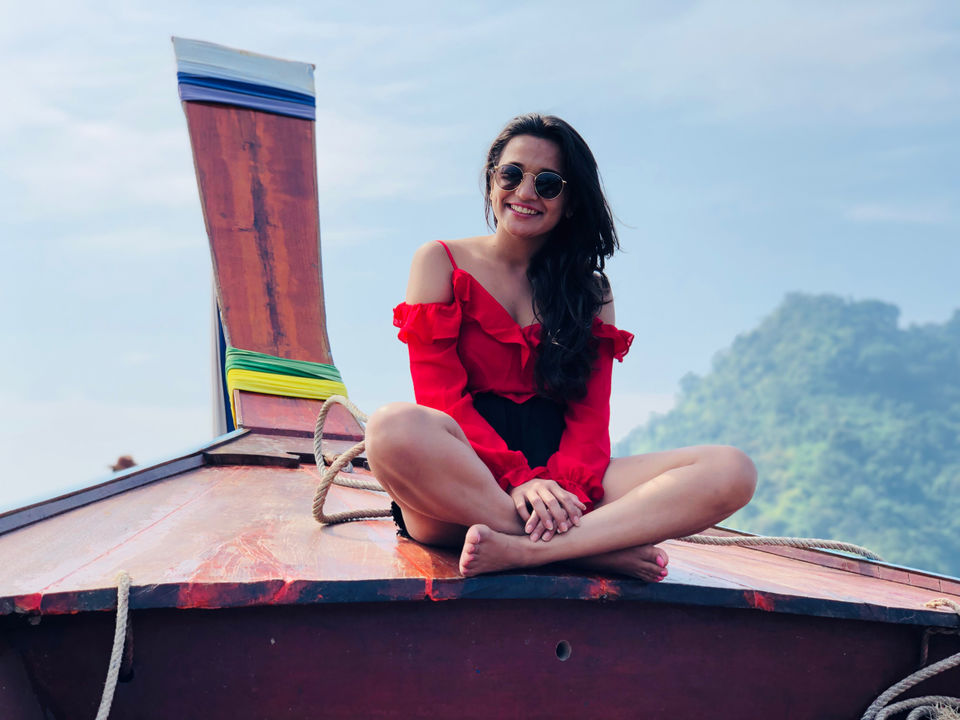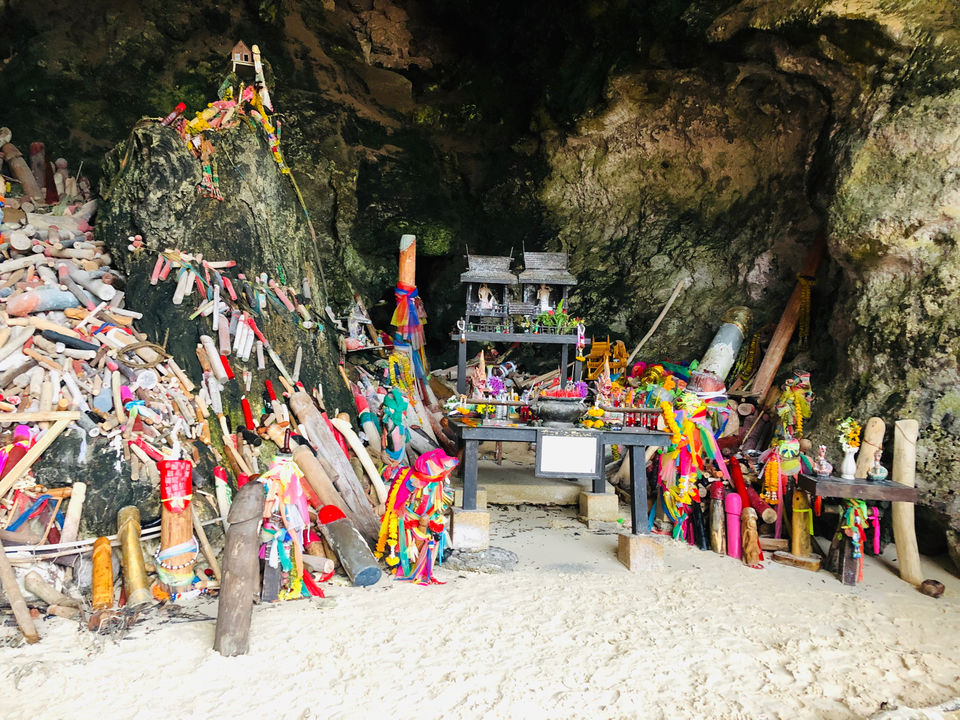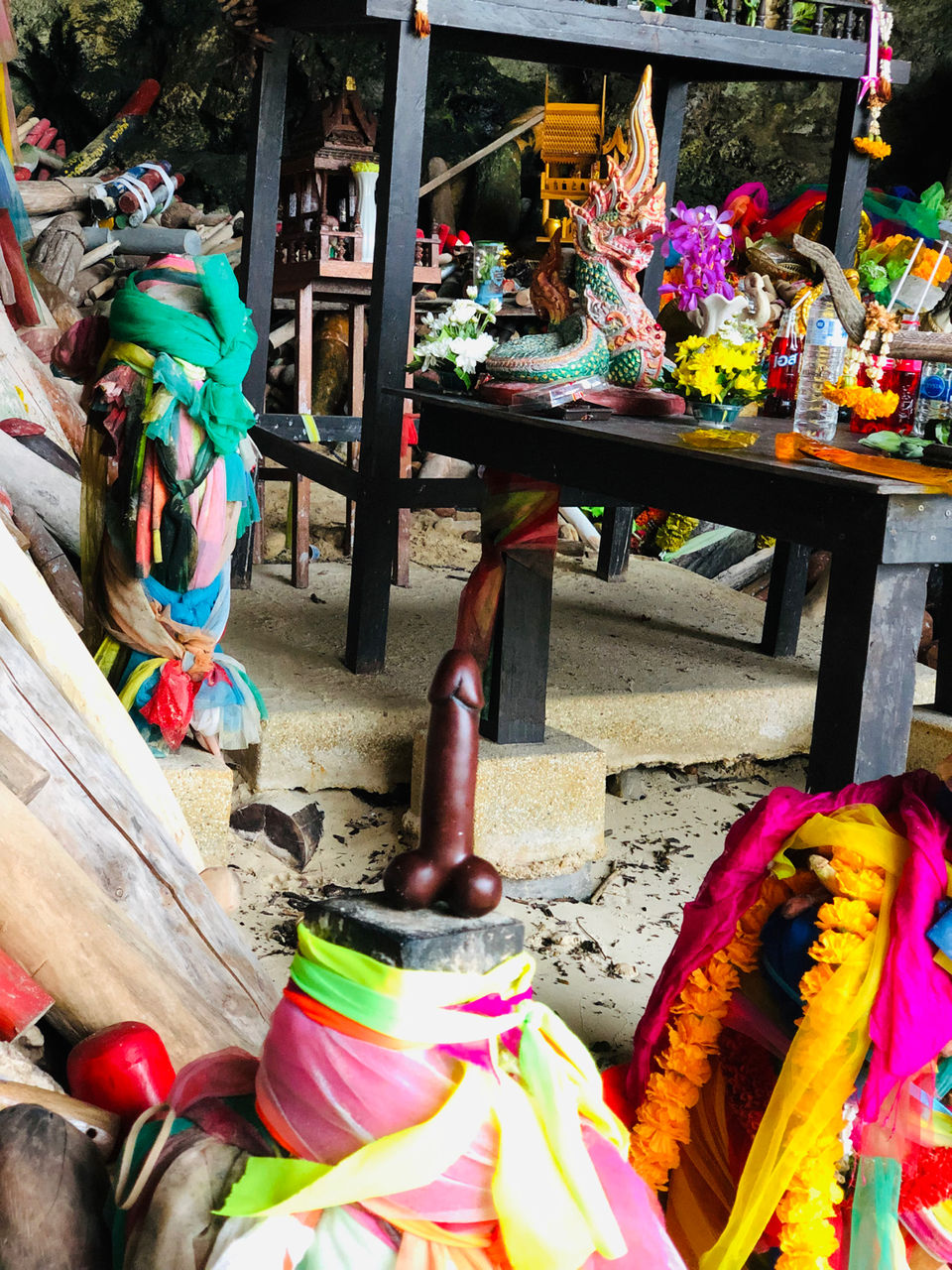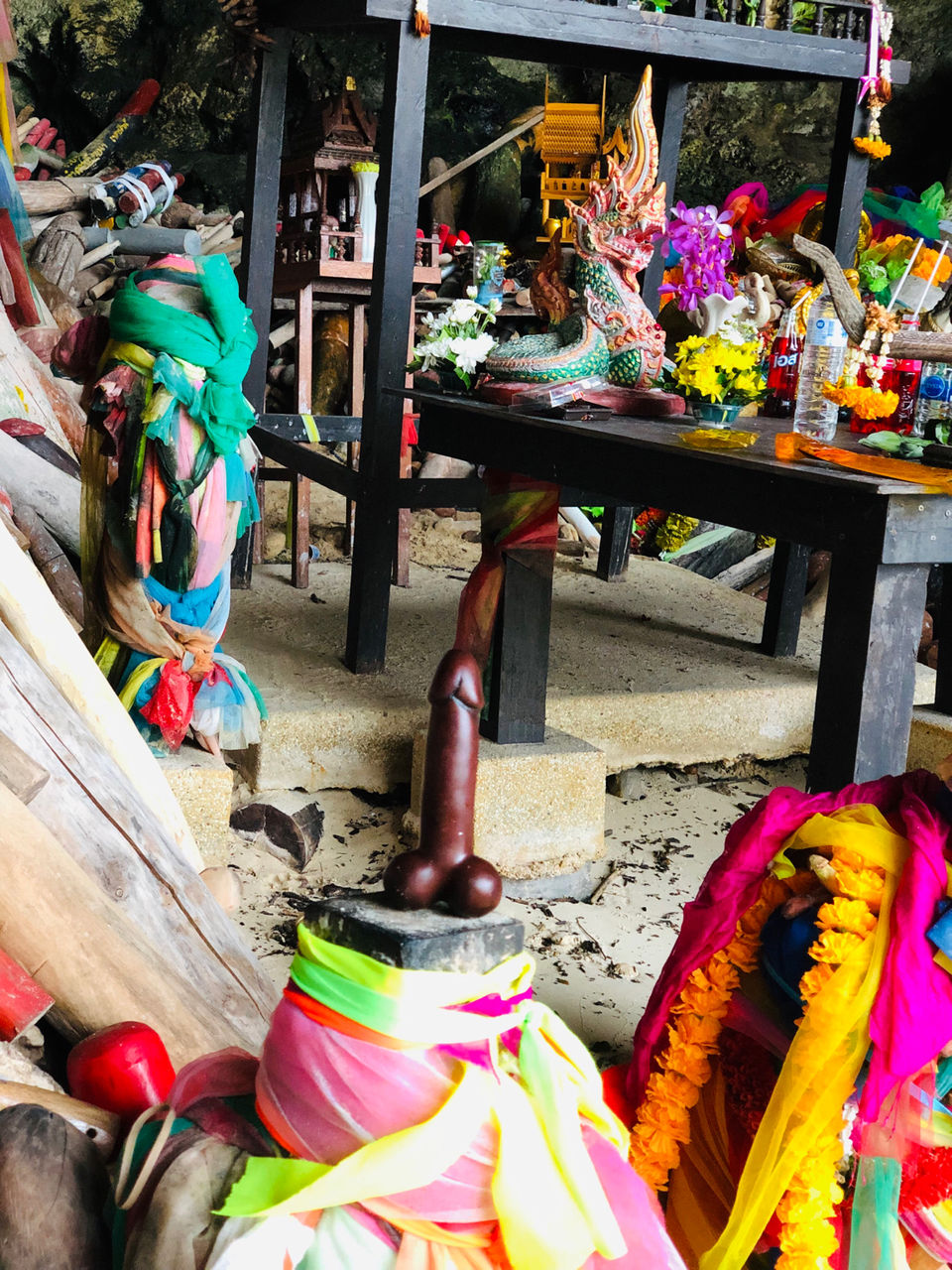 We cruised to Phuket on Day 6. Phuket has amazing shopping areas and night life. Everything is available for shopping from street shopping to medium brands to luxury brands. Everything!!
We can go to Bangla Street for amazing night life. It's completely safe to roam around for all the woman around the world. It has amazing bars, strip clubs. You name it and they have it. Just be aware of the pickpockets.
If you have seen beaches of Koh samui, koh Phangan or Krabi then you won't be liking Phuket beach as it it more commercial. You can't just lay down because people are parasailing all over the place and motor boat are parked.
You can visit Elephant sanctuary at Chiang Mai. We didn't visit the place as we heard of the stories of animal abuse and didn't want to promote it. But if you guys want to see by yourself then it's definitely good way to connect to nature and bath with elephants.
Check out more pictures from our Phuket visit.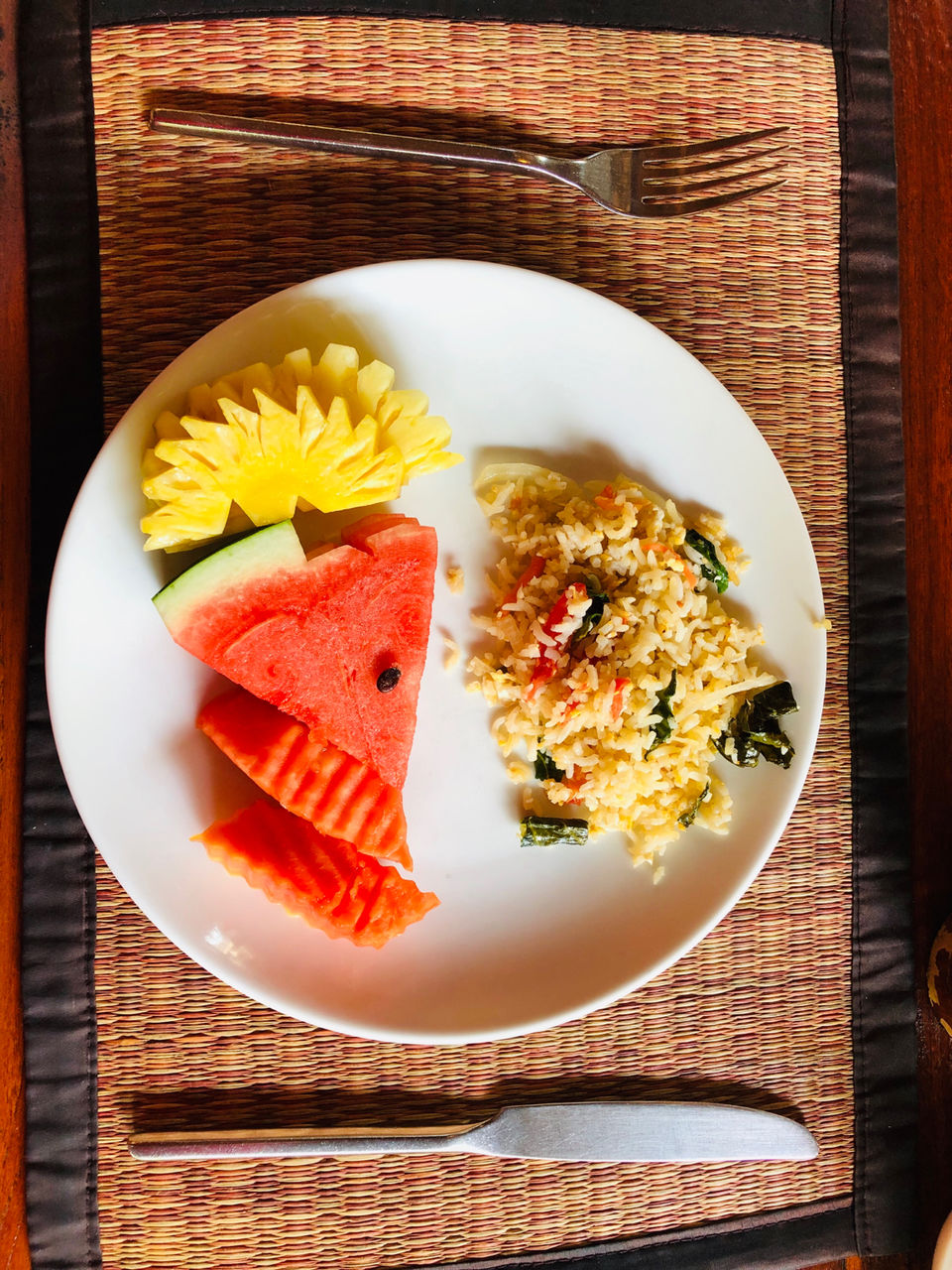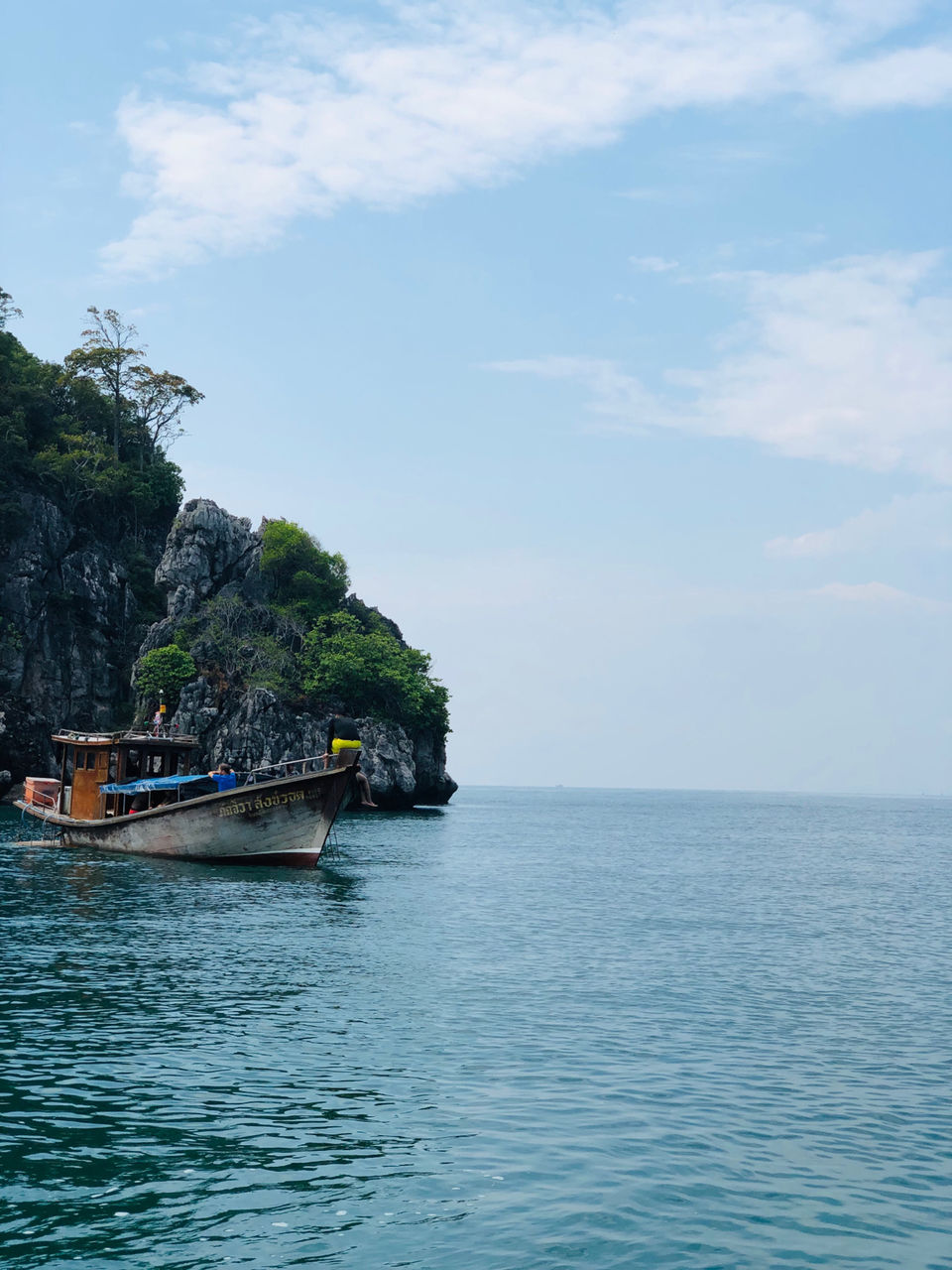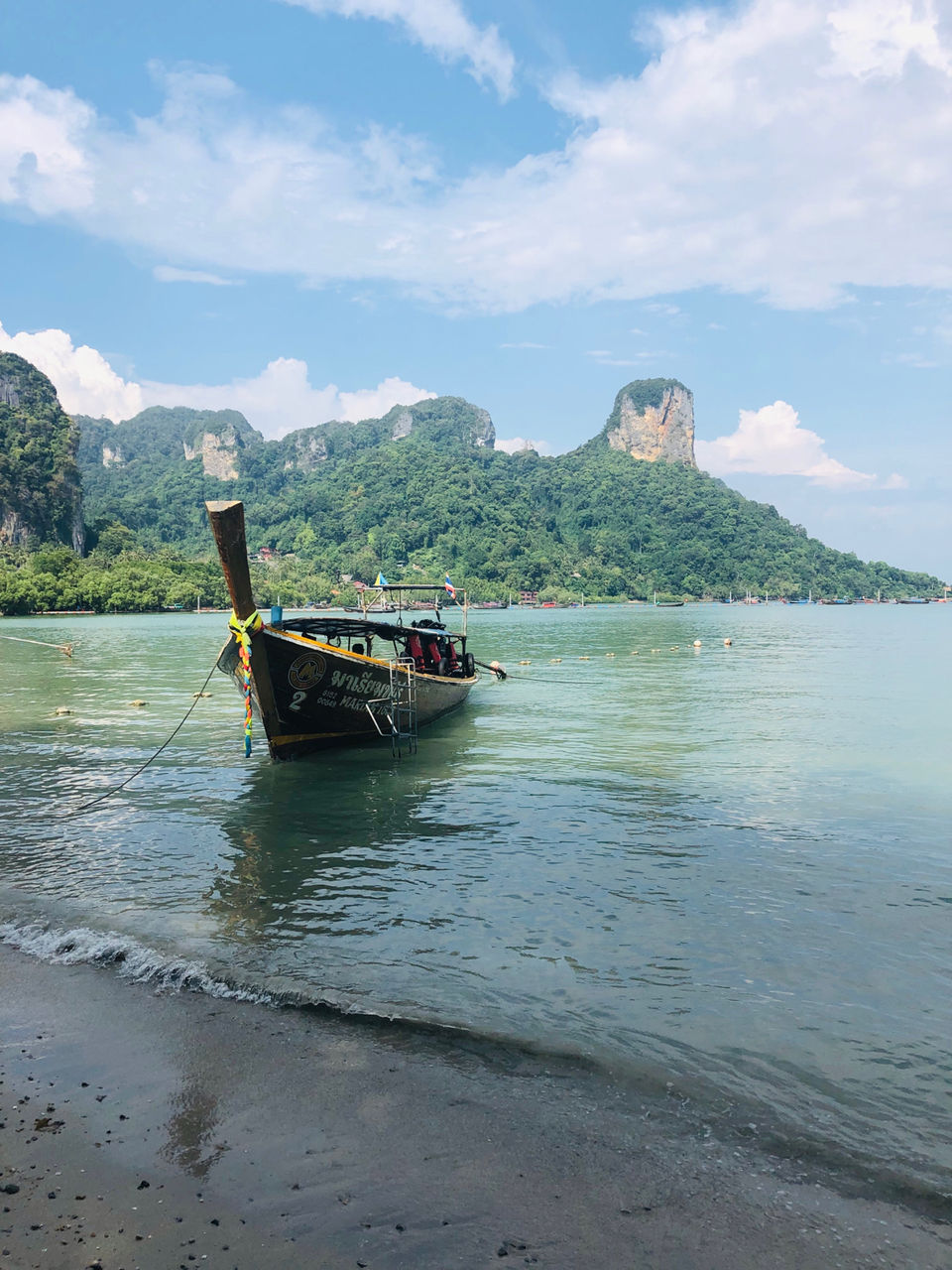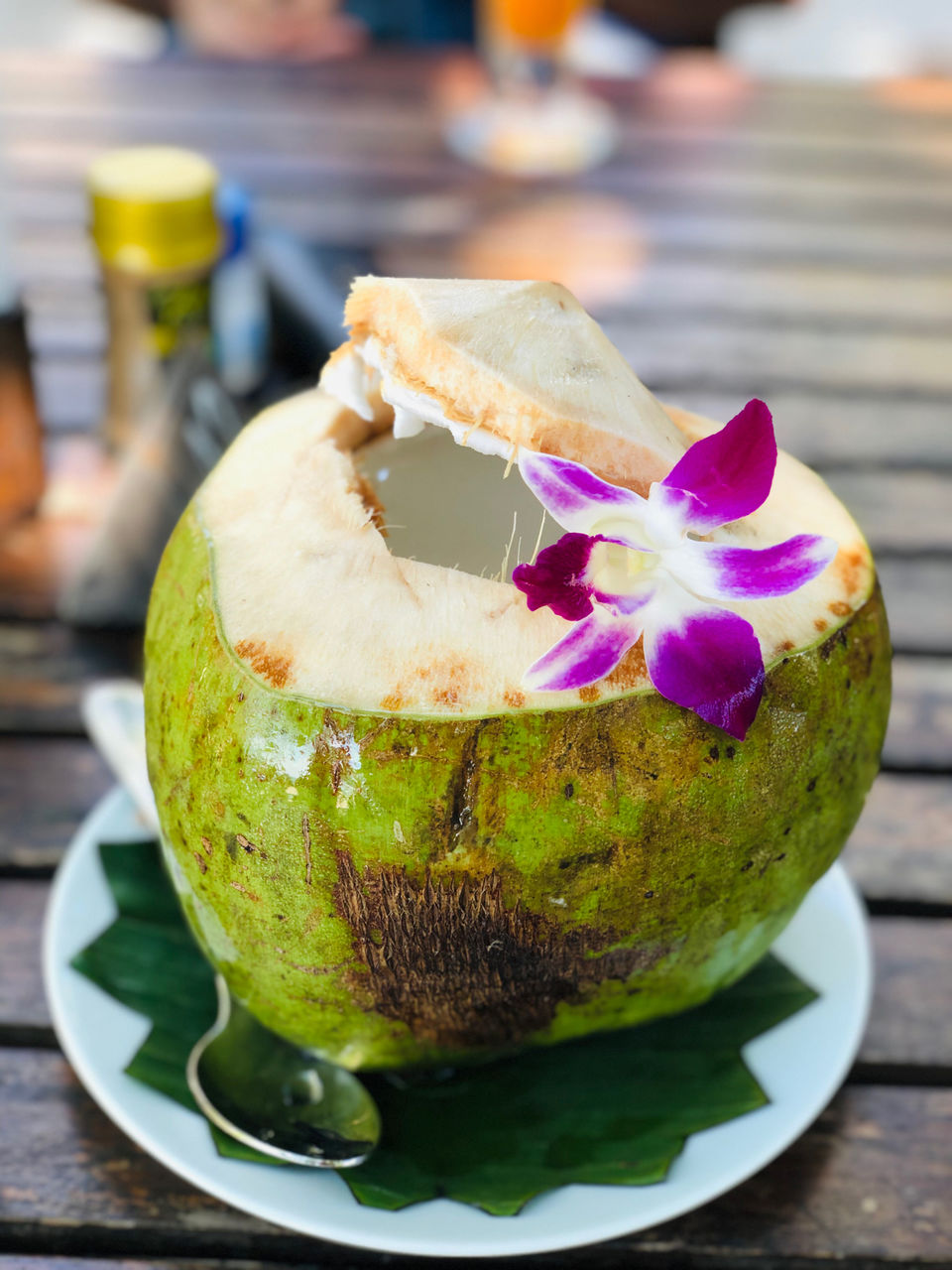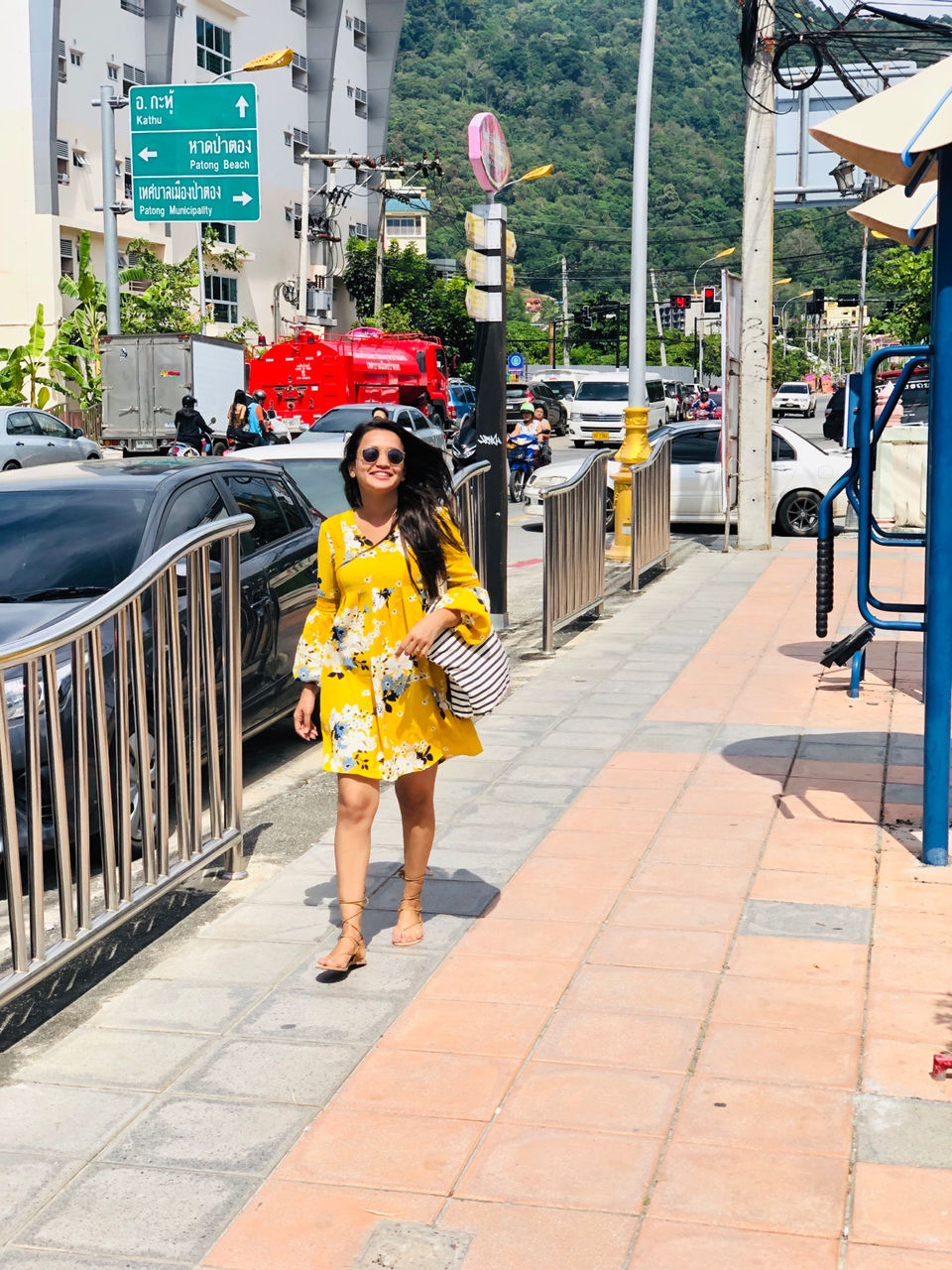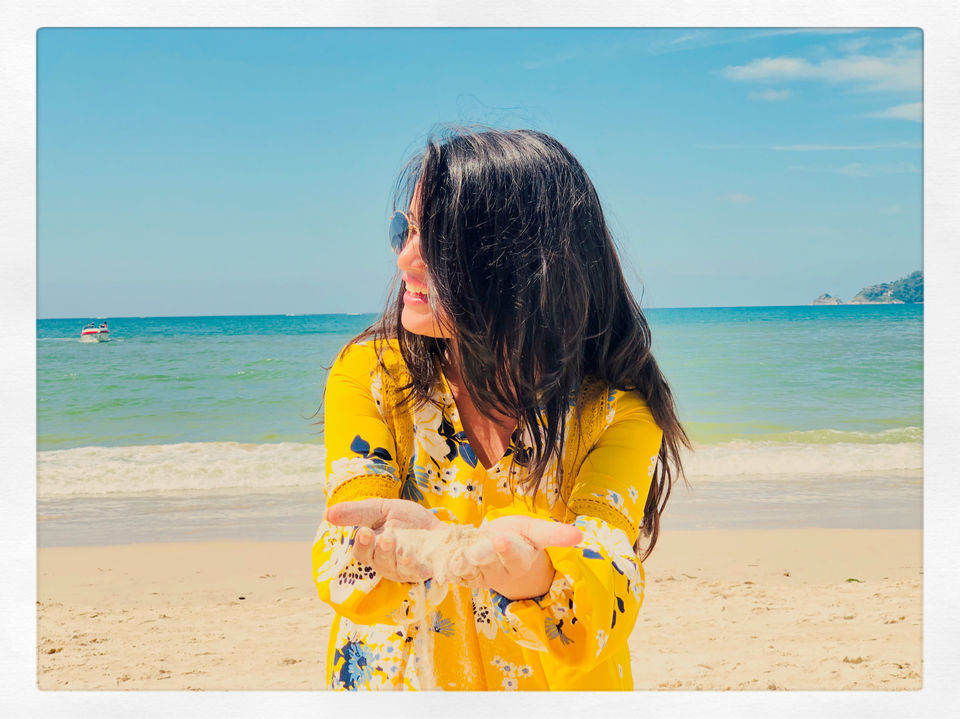 On the first day of arrival to this highly commercialised city, we explored walking street. We did lot of bar hopping, strip club hopping and even saw sex show. But you have been to strip clubs in Europe, you would find Thai strip clubs pretty cheap.
Next day we went we Sriracha Tiger Park. Although, the owners claim that the place is really friendly for animals but we did see shows where tiger were acting like puppies. Rest, I would leave this on you guys for your judgement of the place.
You can get a single picture with the tiger but do reach there before 5:30 PM as they close the tiger area after that. Overall, it was a good experience.
You can also check Pattaya Floating market to explore Thai munchies. There is some token amount to enter the market but the place is totally worth it.
Also, if you can increase your budget little bit then do dine at Hilton. The view is amazing and you get to see the city view from the top.
Happy Travel Bum Bums!!
If you liked the article then do shower some love and follow me on my instagram handle reshubedi.
Cheers!!