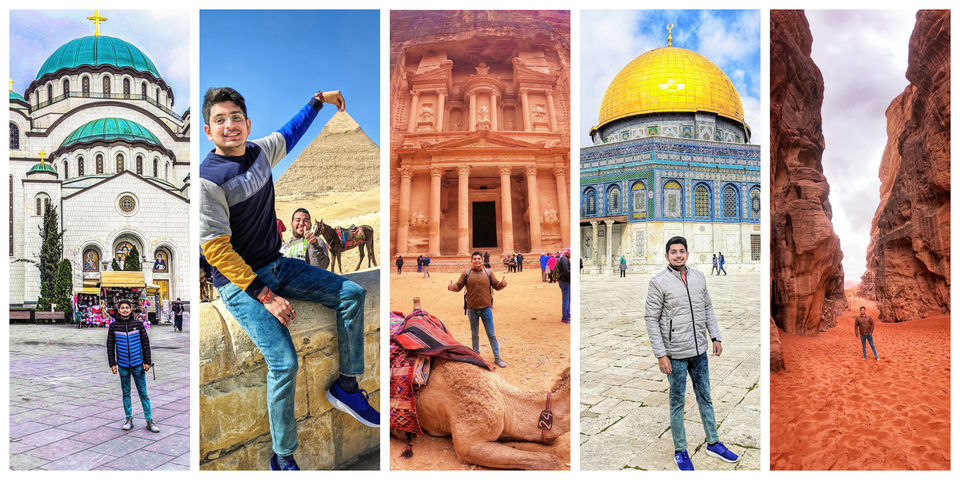 Budget Trip of 8 Countries (Egypt, Jordan, Israel - Palestine, Serbia, Armenia, UAE, Oman, and Sri Lanka) in 3 Continents (Asia, Africa and Europe) by an Solo Indian Traveler, Hitchhiker and Couchsurfer.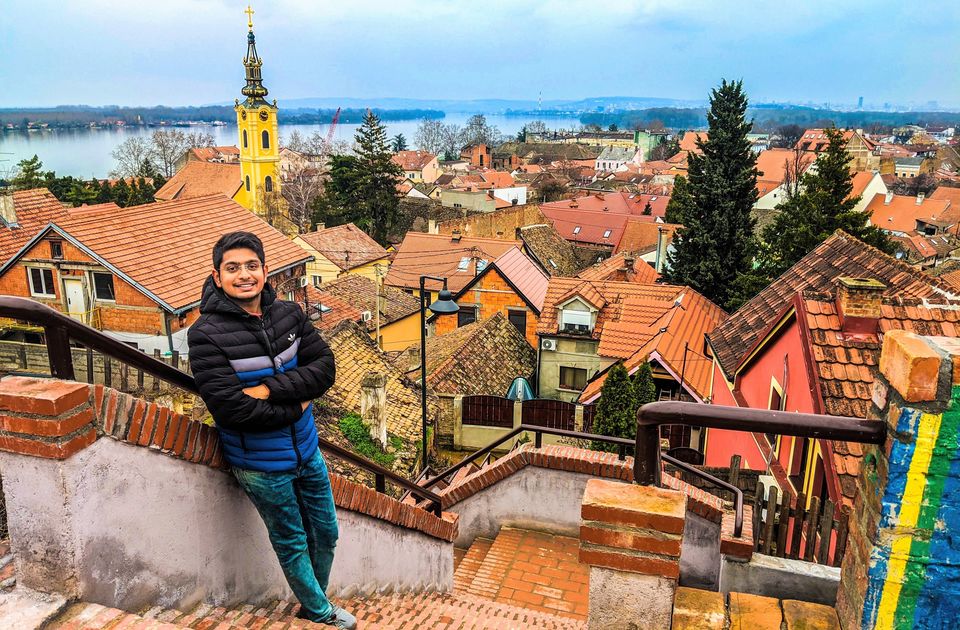 Hey friends, My name is Tourvashu. Traveling and meeting people from all over the World is only passion in my life. So far I have Traveled 30 Countries in 4 Continents and I'm looking forward to travel to the rest part of the world.
Until 2014 I never thought of traveling outside India and did not even had a Passport. Until 2018 I had traveled only couple of Countries. In last two years I have traveled 25 Countries. Recently I traveled again to 8 Countries in 2020 before Pandemic.
I'm a budget traveler. In Jan-Feb-March this year, I traveled in 3 Continents across North Africa, Middle East, Balkans and Caucasus and had to cancel 3 Countries trip due to the pandemic. (All the photos in the end of the post.)
These are the Countries I traveled with number of days along with the total money which I spent in each country (excluding flight):
Egypt (14 Days in 13.5K INR / 180 USD),
Jordan (8 Days in 11K INR / 145 USD),
Israel and Palestine (10 Days in 6.4K INR / 85 USD),
Serbia (6 Days in 7K INR / 93 USD ),
UAE (6 Days in 5K INR / 66 USD),
Oman (4 Days in 2K INR / 26 USD),
Sri Lanka (2 Days-Transit in 1K INR / 13 USD),
Armenia (Just 1 Day, reason bellow).
(If you want to know how I traveled these Countries in such limited Budget then you can Subscribe and watch my Vlogs on my YouTube Channel "Nomadic Tour", where I have shared all the detailed information,

Link: https://www.youtube.com/NomadicTour )
When I reached Armenia on 12th March, I got the news about the Airports around the world being closed, so after the immigration in Armenia, immediately I booked the Flight back to India for the next day and with heavy heart I cancelled my remaining trip to Armenia, Georgia and Azerbaijan, and it was the good decision otherwise I would have been stuck either in Georgia or Azerbaijan.
For the first time in my life I did Hitchhiking in Jordan.
I had so many local foods, drinks and desserts such as Falafel, Kushari, Foul and Aish Bread, Hummus and Pita Bread, Borek, Tamar, Kunafeh, Baklava, Qatayef, Arabic Pizza and many more.
In this trip I explored two Wonders of the World: The Great Pyramids of Giza in Egypt and Lost city of Petra in Jordan.
In Egypt, Jordan and Palestine I met so many people who were die hard fan of Bollywood (specially Amitabh Bachchan, Shahrukh Khan, Aishwarya Rai and Kajol).
I visited the most holy place for Christians and Jews, and third-holiest place in Islam outside Mecca and Medina in Jerusalem and Holy place where Lord Jesus was born in Bethlehem, Palestine.
I also experienced Dead Sea, Red Sea, Mediterranean Sea and The Great Sahara Desert in Africa.
Thank you for reading. All the photos below are clicked by me. I strongly believe that my travel stories will definitely motivate everyone to travel.
If you have any question or want to ask anything then you can contact me on Instagram, my Instagram ID: Tourvashu
My Instagram Link: https://www.instagram.com/tourvashu/
Join my YouTube Channel "Nomadic Tour" to watch my Vlogs on Budget Traveling throughout the World.
My YouTube Channel Link: https://www.youtube.com/NomadicTour