It was a queasy Thursday afternoon when I found out about an astronomical trip by AstroWanderer to witness the Geminids meteor shower. Despite being confined to my bed the entire day due to a terrible migraine, I took the plunge, booked my trip and left for Sariska the next morning.
Upon entering the bus, I was slightly surprised to find a perfect mix of solo travellers, couples and families with kids and in no time, all of us got acquainted with each other. The bustling city highways morphed into country roads with mustard fields and soon we reached our beautiful resort, Jungle Camp where we were welcomed by a refreshing beverage.
Surrounded by Aravalli Hills, Jungle Camp Sariska is a peaceful resort that comes with charming rooms equipped with all the necessary amenities. The resort has a multi-cuisine restaurant, swimming pool, and a volleyball-cum-badminton court.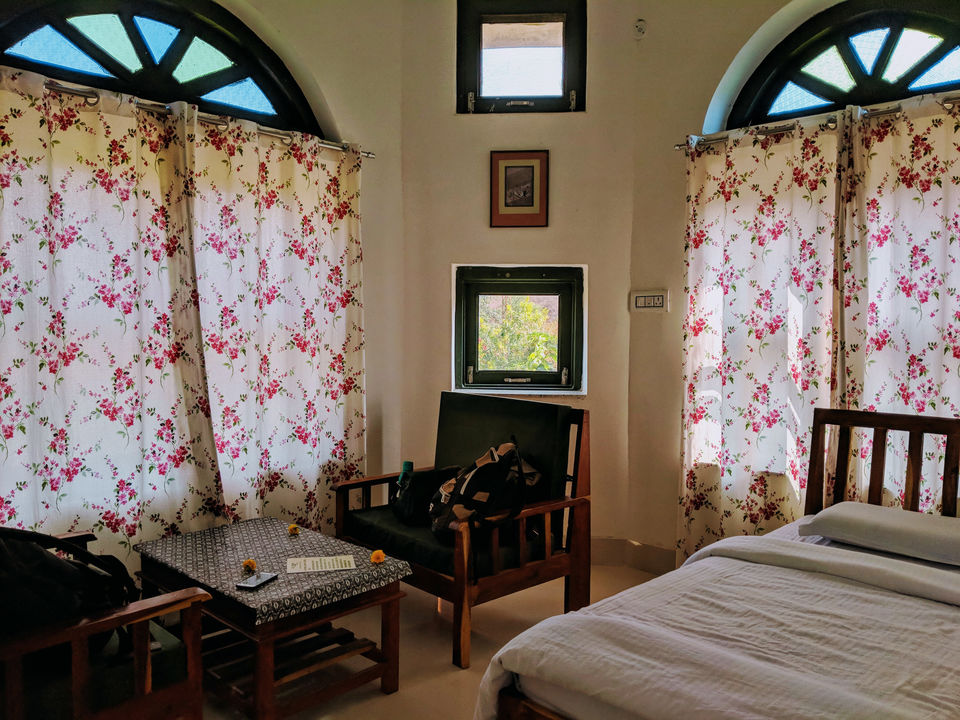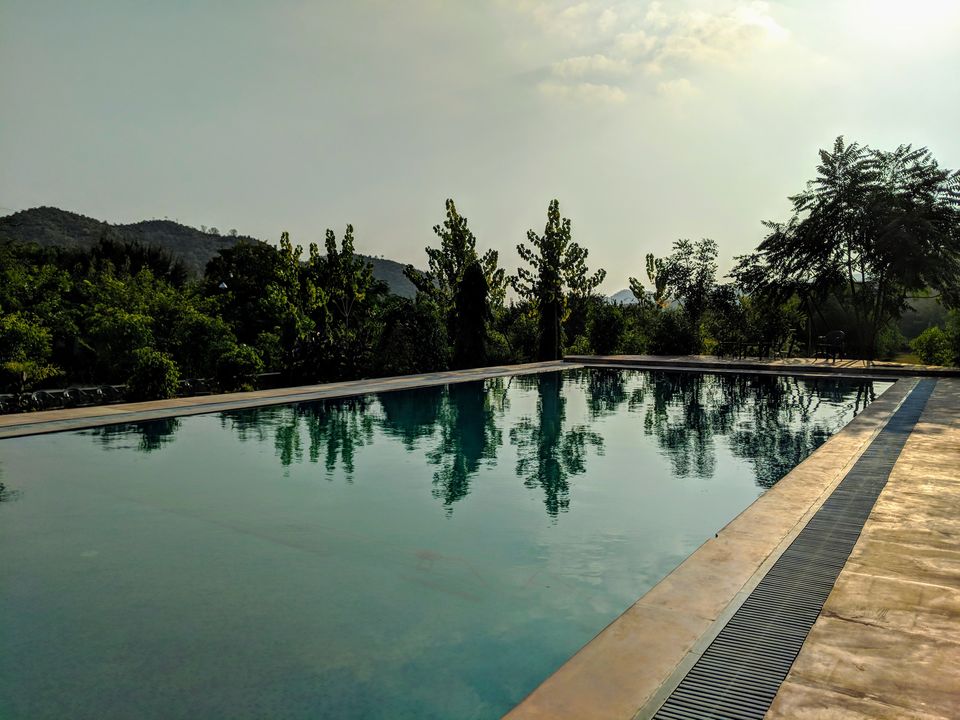 After a sumptuous lunch, we were given a two-hour leisure time and I along with my new-found friends used this time to hike up a hillock, situated right behind the resort.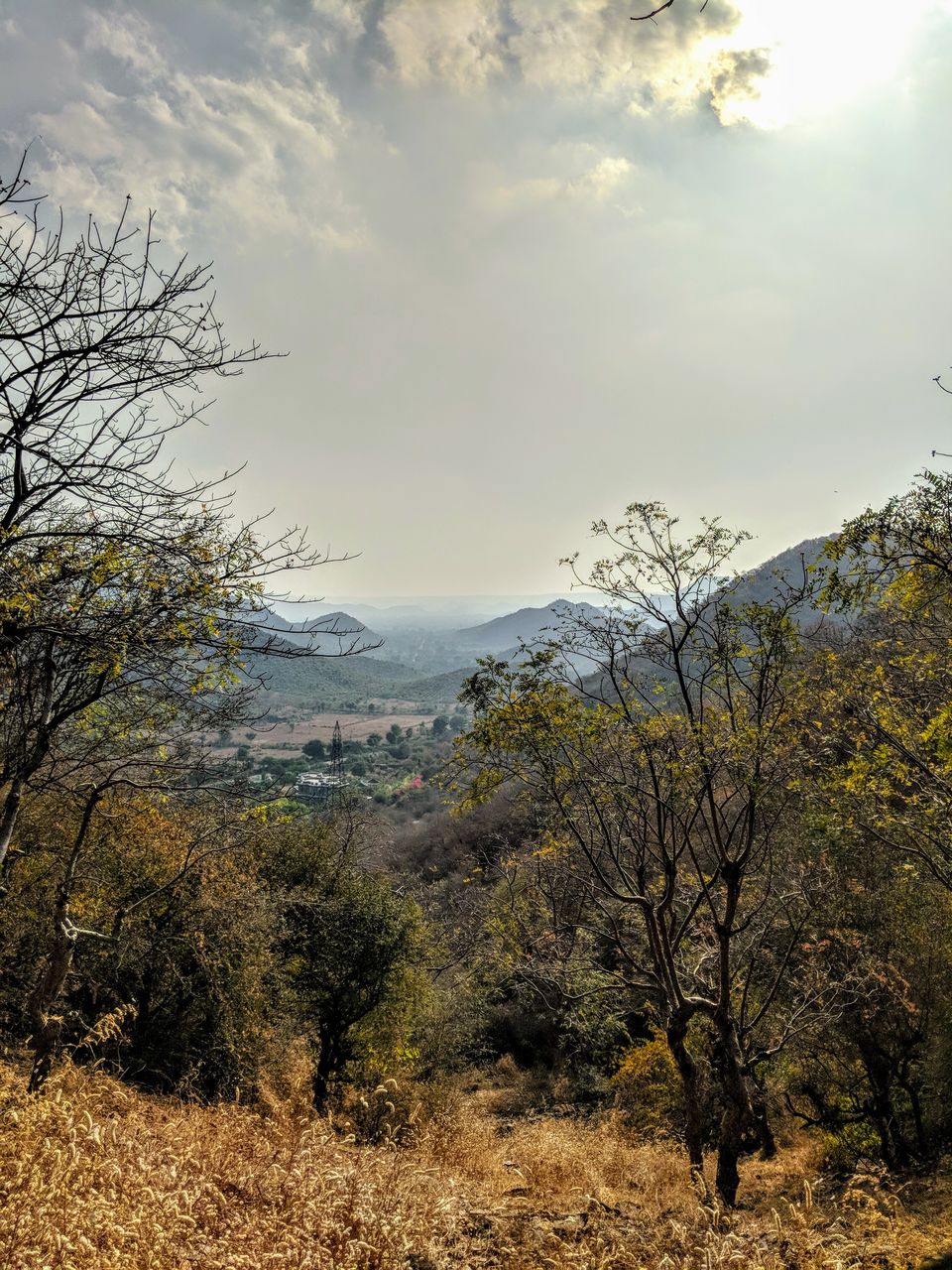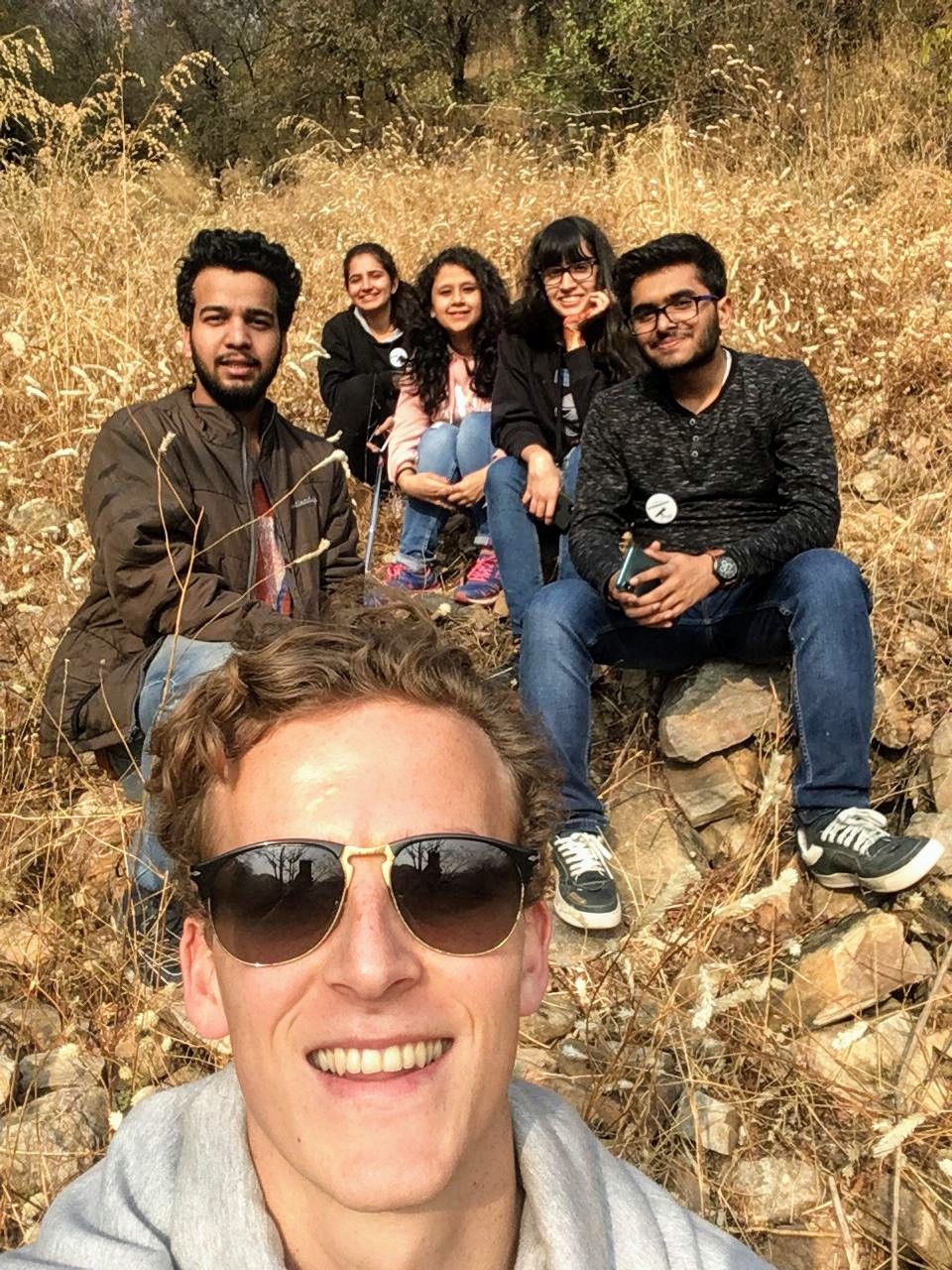 Soon the leisure time ended, and we were led to a room for a two-hour session on astronomy and astrophotography conducted by professionals which proved to be very informative and helpful. We also got a chance to touch a real meteorite from space. 
Subsequently, we proceeded for our evening snacks and gorged on delicious pakodas, noodles, biscuits and tea. This was followed by the most awaited part of the trip - observing the night sky and putting our knowledge from the session to use.
We used a professional telescope to observe the moon, Comet Wirtanen, nebulae, cluster of stars and galaxies. We were also given a sky map and learned to identify various constellations and stars.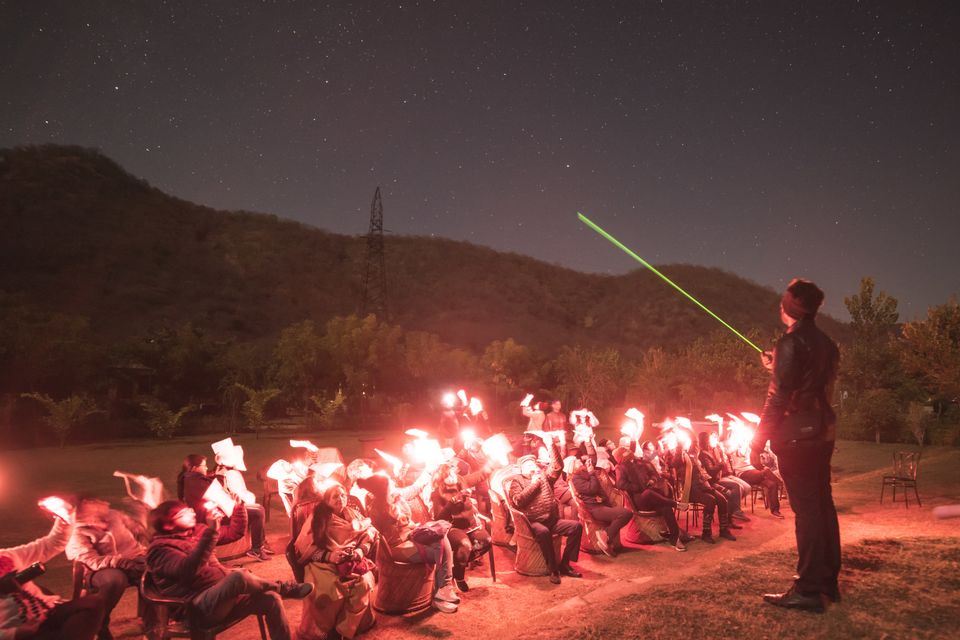 Afterwards, a lovely bonfire took place where everyone sang along with a professional singer which was followed by dinner.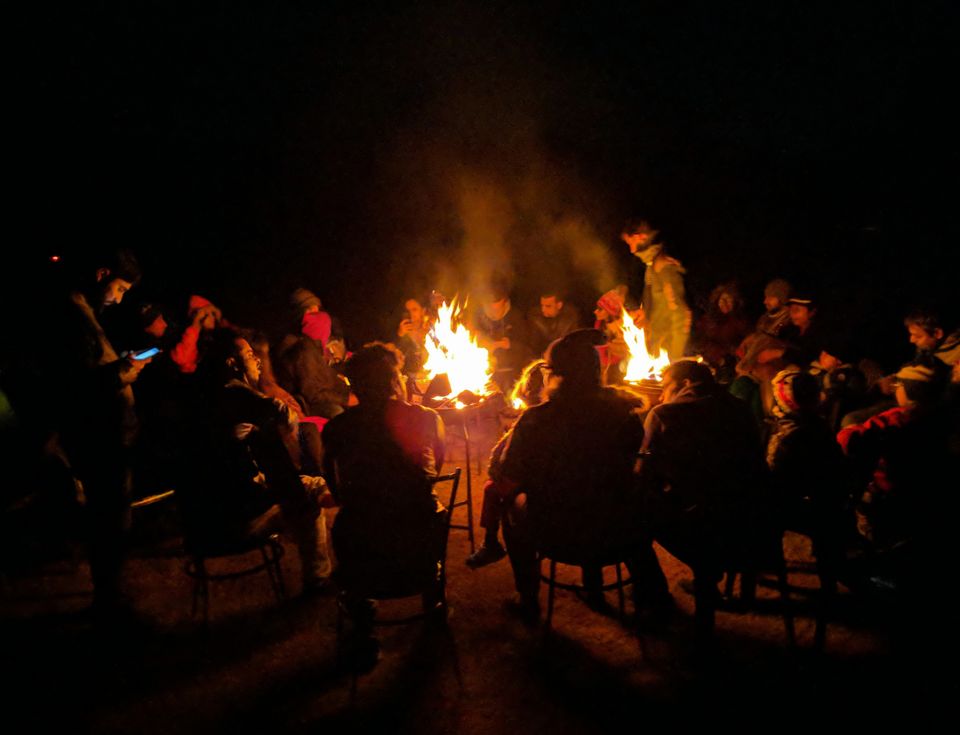 By the time we were done eating, the moon had started setting, and it became easier to see the celestial objects. Slowly, we started seeing meteors and with passage of time, the frequency of the meteors increased and I realized they don't call it a 'meteor shower' for nothing. Over 100 meteors were observed and it was one of the most spectacular phenomena I've ever seen.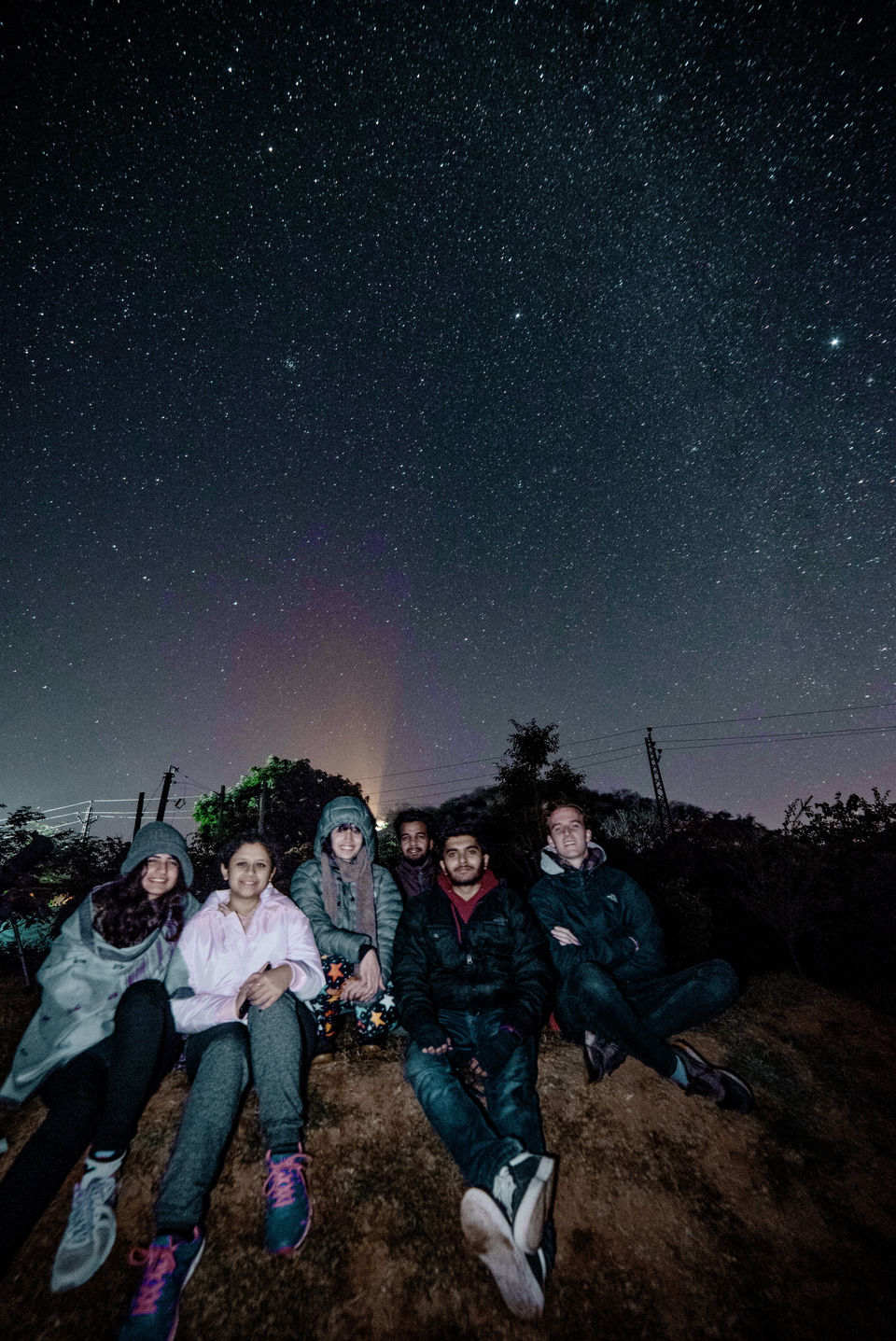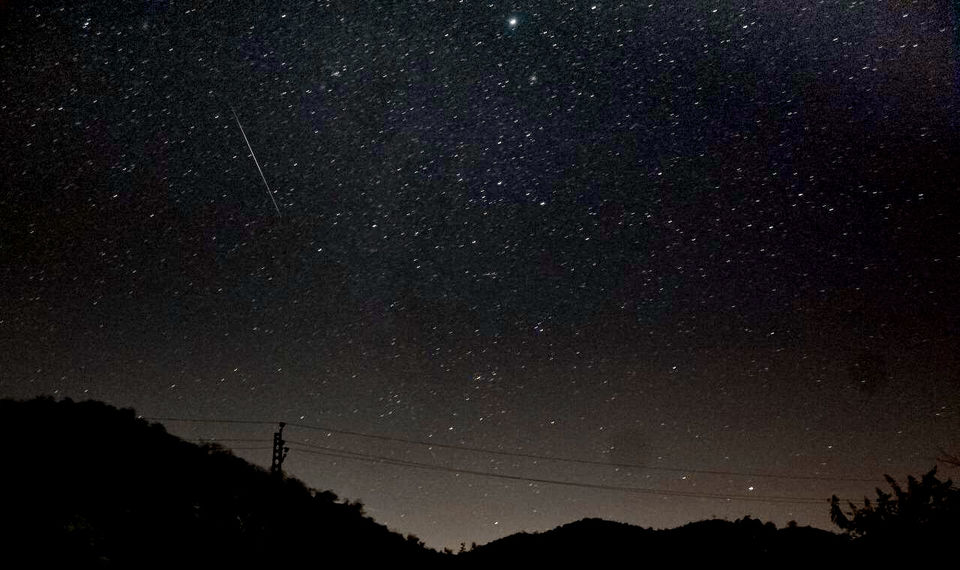 The next day, before departing for Delhi, a sightseeing tour was arranged for us and we visited Mansarovar Lake, Parashar Rishi Temple and the renowned Bhangarh Fort, claimed to be India's most haunted place.

The trip came to an end later that day and left me ruminating. Events like these are not only pleasing to the eye, they also serve as great reminders of how small and insignificant we and our worries are in front of the vast, infinite universe. Perhaps, all of us can use some introspection.
If you're thrilled by astronomy, you should definitely follow AstroWanderer's Facebook page to keep yourself updated on such trips. Have a similar story to tell? Write about it on Tripoto.