Icche Gaon or Echey Gaon is a small hill hamlet located in the newly formed #Kalimpong district (it was a part of Darjeeling district earlier) of West Bengal. This place is not so well known amongst the "family" crowd and if you are looking to beat the hustle bustle of a busy city, you might find solace in this peaceful, calm and beautiful small village, enjoying the beauty of majestic peaks of Kanchenjungha and other Himalayan peaks.
How to travel
Icche Gaon is situated around 89 km from New Jalpaiguri Railway Station (NJP) (Siliguri), the nearest railhead and 94 km from Bagdogra Airport (IXB). It will take around 3-3.5 hours to reach Icche Gaon from Siliguri depending on traffic. One can reach NJP or Bagdogra from all major metros or via Kolkata. The most comfortable way to reach Icche Gaon would be to hire a private car/cab from Siliguri. One may hire a private car from Kalimpong as well, after reaching Kalimpong by a shared cab/bus from Siliguri. The distance from Kalimpong to Icche Gaon is around 18 km.
On the way to Icche Gaon, you can see the Coronation Bridge, an arch bridge which spans across the mighty Teesta river. It was named to commemorate the coronation of King George VI and Queen Elizabeth in 1937 and was completed in 1941. Enjoy the view of the Teesta river on the way till Teesta Bazar.
The road was in a pretty good condition, except for the last 2 kms (which was a dirt track/unmetalled road). We hired a private car (10 seater Bolero) from NJP and it costed us INR 2750. We got this as part of the deal with the Homestay we were staying at.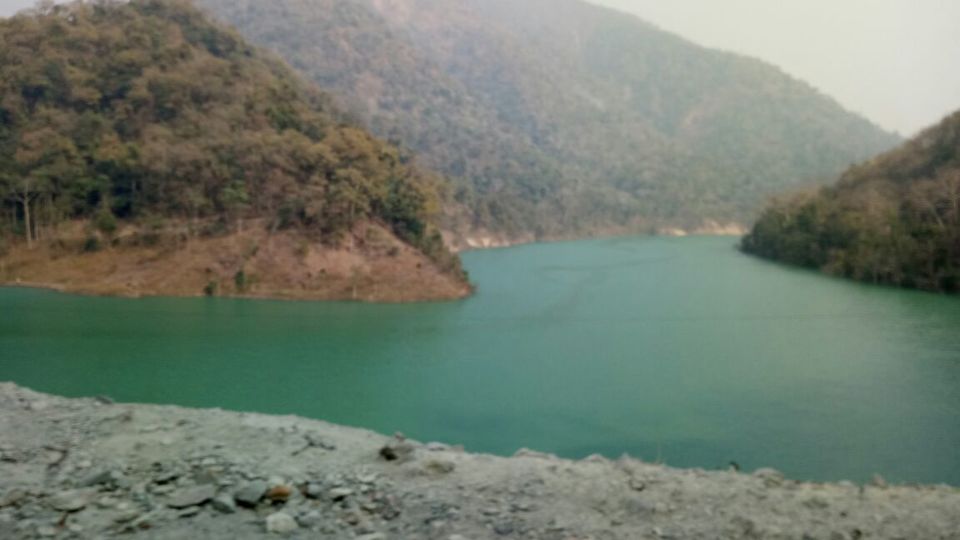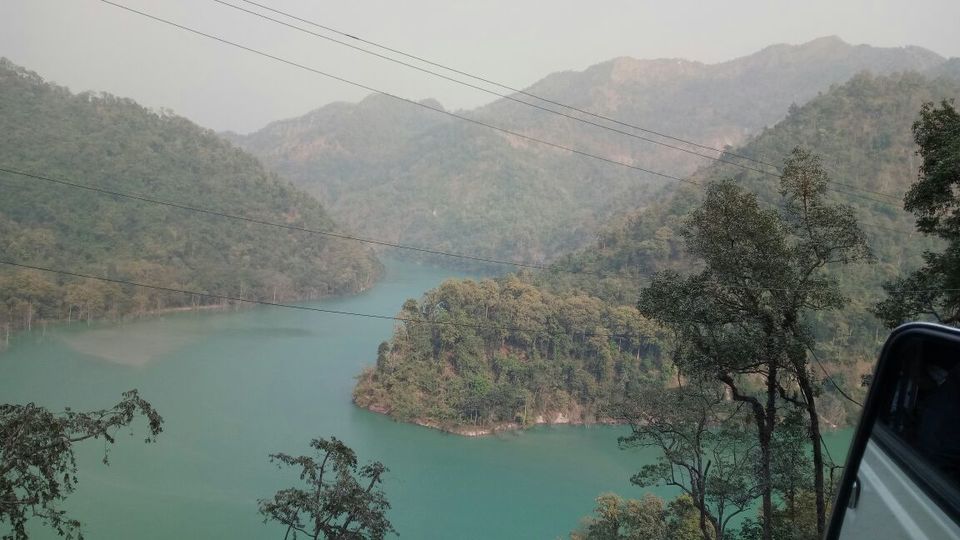 Where to stay
Icche Gaon has a lot of homestay options, most of them are small wooden cottages built on hill terraces over looking the valley and the mountains. Eco-tourism and homestays seems to have replaced farming as the main source of livelihood of the people of Icche Gaon. We stayed in Marigold Homestay (contact Luxman Bhujel at +91-7602789667 / 9679685022) who took INR 700/night/person (this was inclusive of 4 times home made food) for the stay (It was less as we went in the off season, peak season price might be more). Most of the rooms can accommodate 4 people and have attached western type bathrooms with running tap water. Hot water is provided on demand. Mr. Luxman is a friendly man, who is very generous and helped us with all our needs. The food was cooked by his wife and other family members and was delicious, especially the pakoras, momos and chicken curries. If you are a vegetarian, please let Mr. Luxman know earlier, so that he can arrange for alternative food.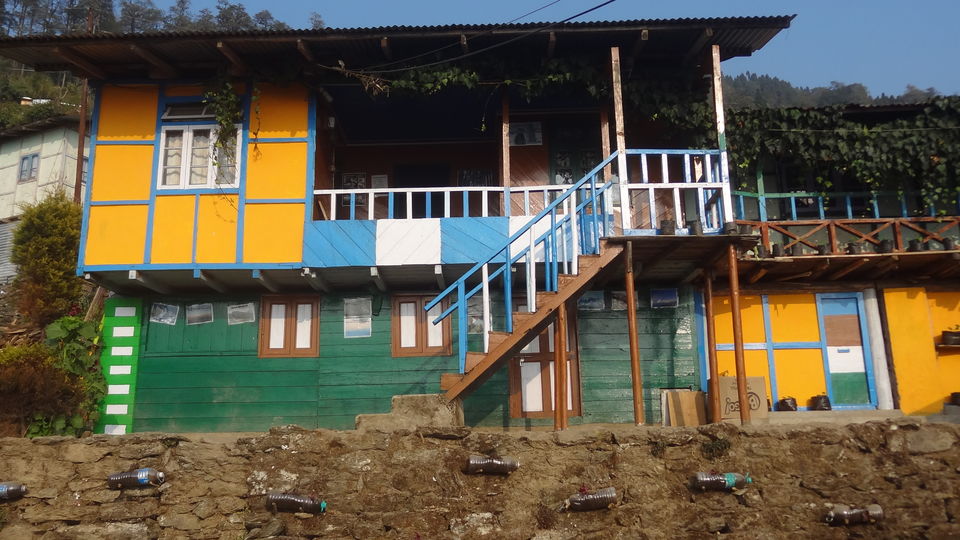 Things to do
You can choose to spend your time your alone, soaking up all the light warm sun, reading a book or paint, if you have a creative bent and enjoy the majestic views of the Himalayan peaks and the valley. The silence and the cool breeze of the Himalayas will give you enough time to introspect.
I spent the afternoon of the Day 2, photographing the flowers and the beautiful cottages in Icche Gaon.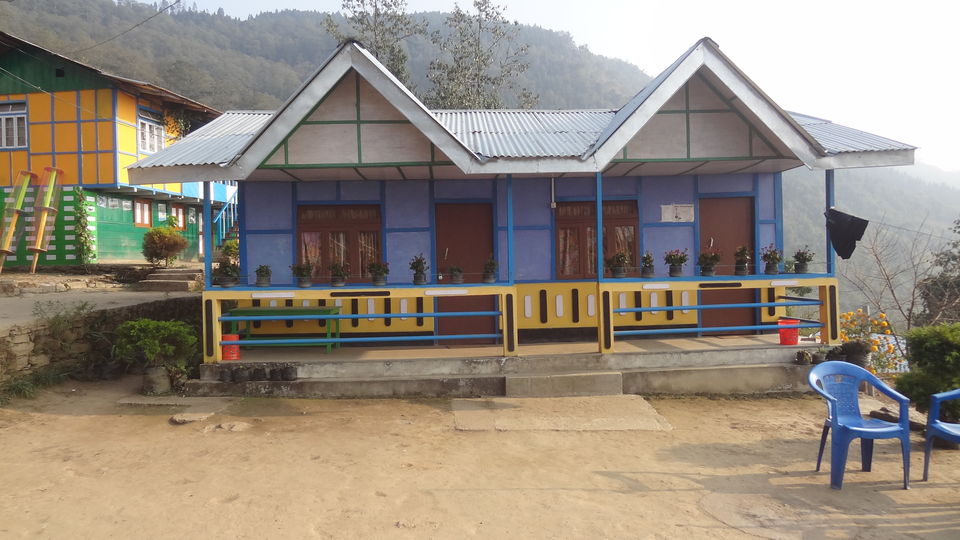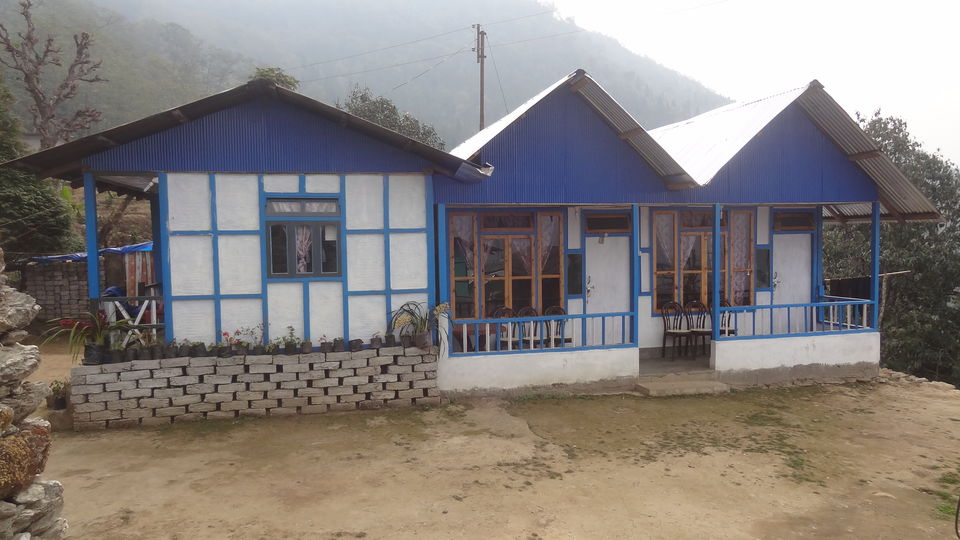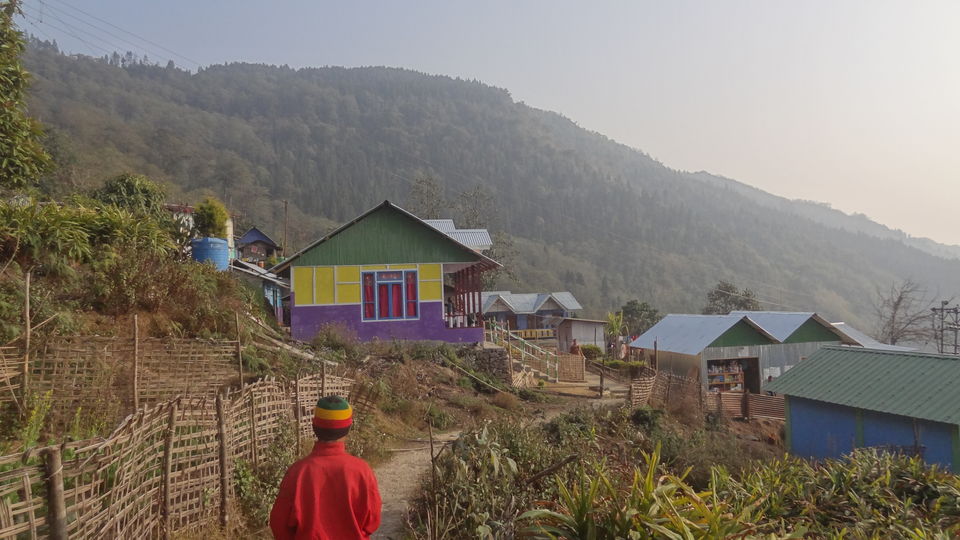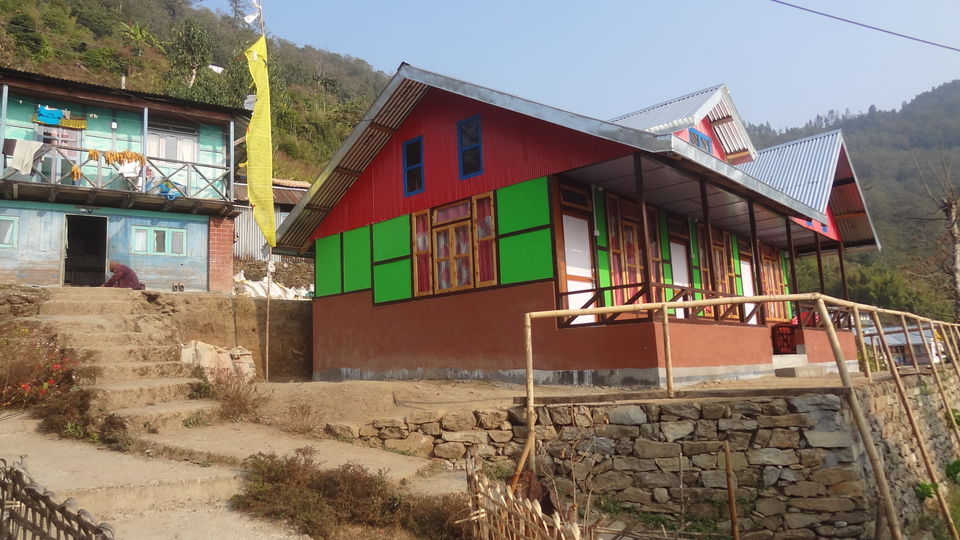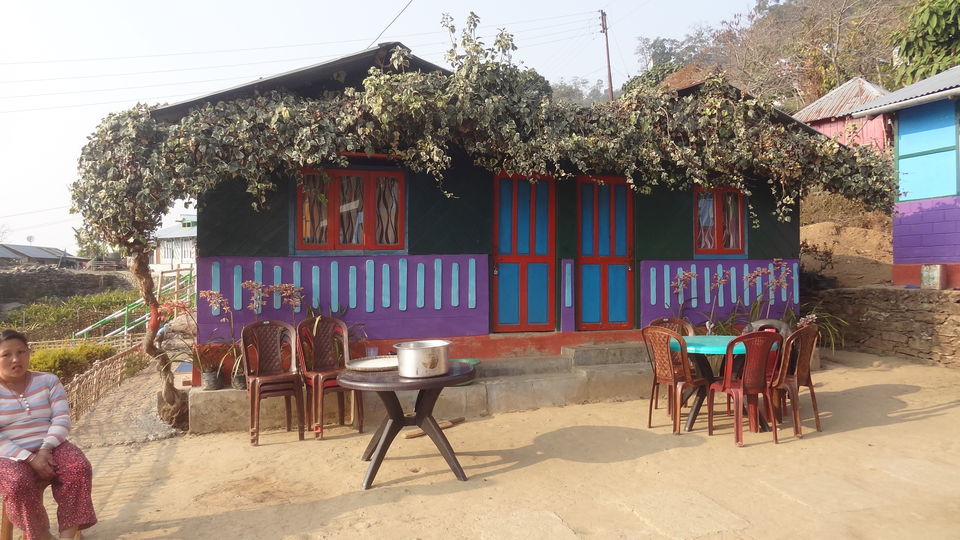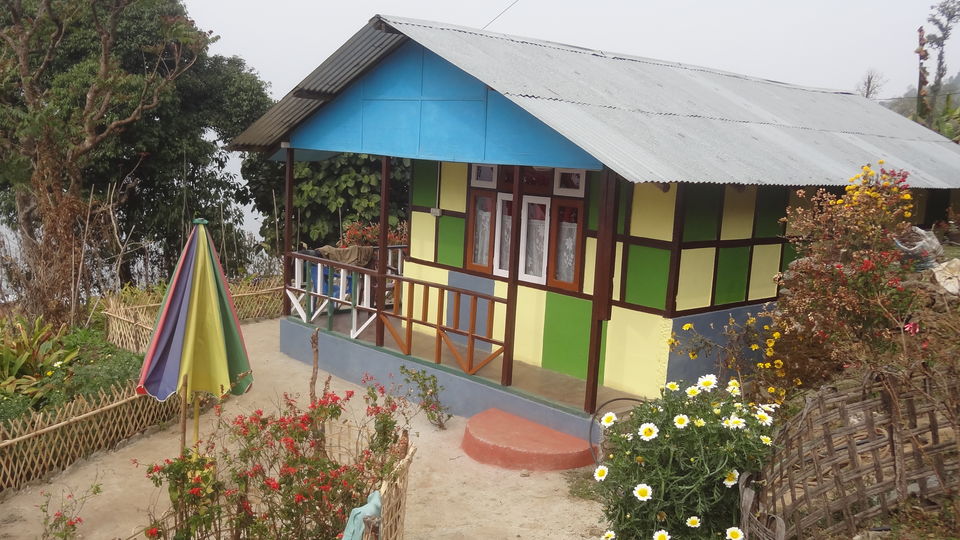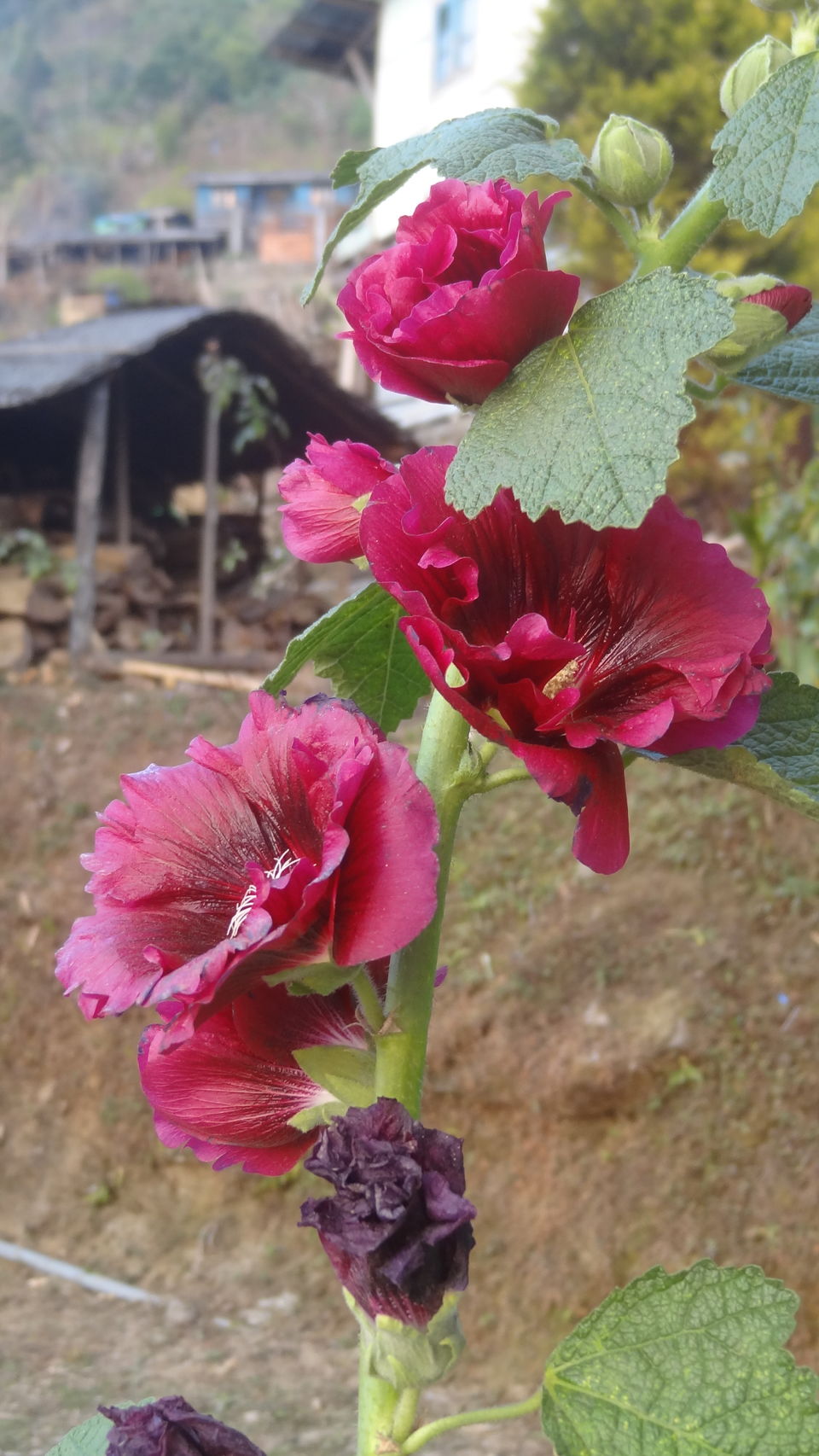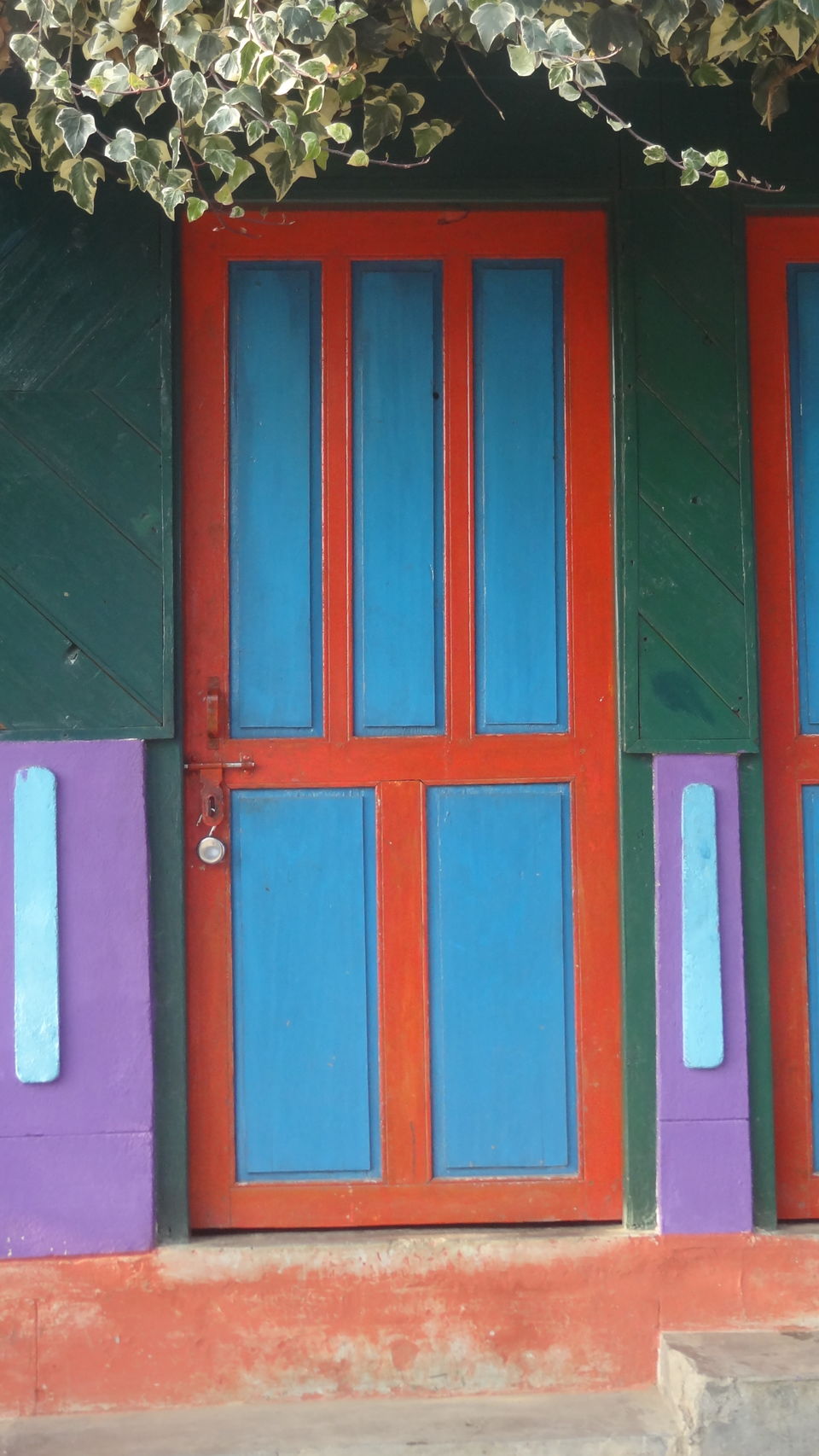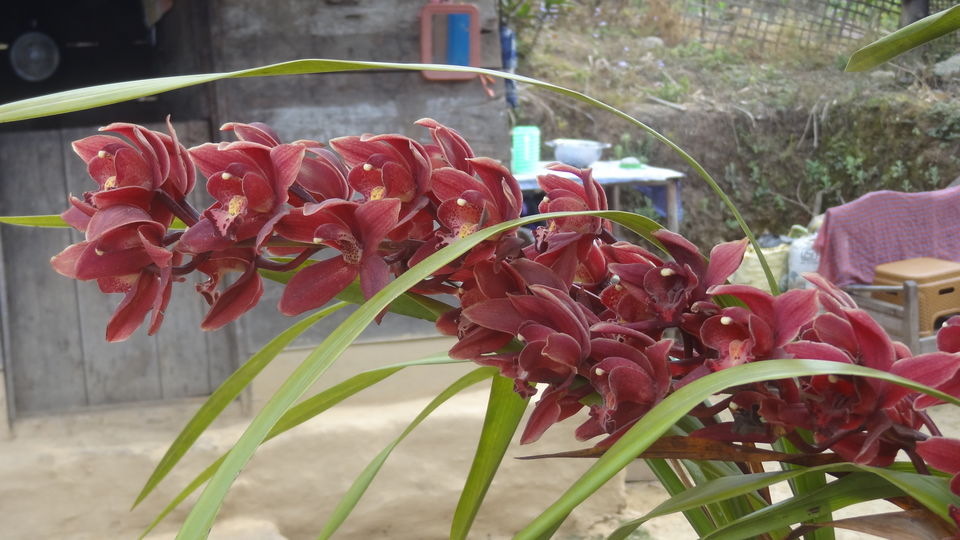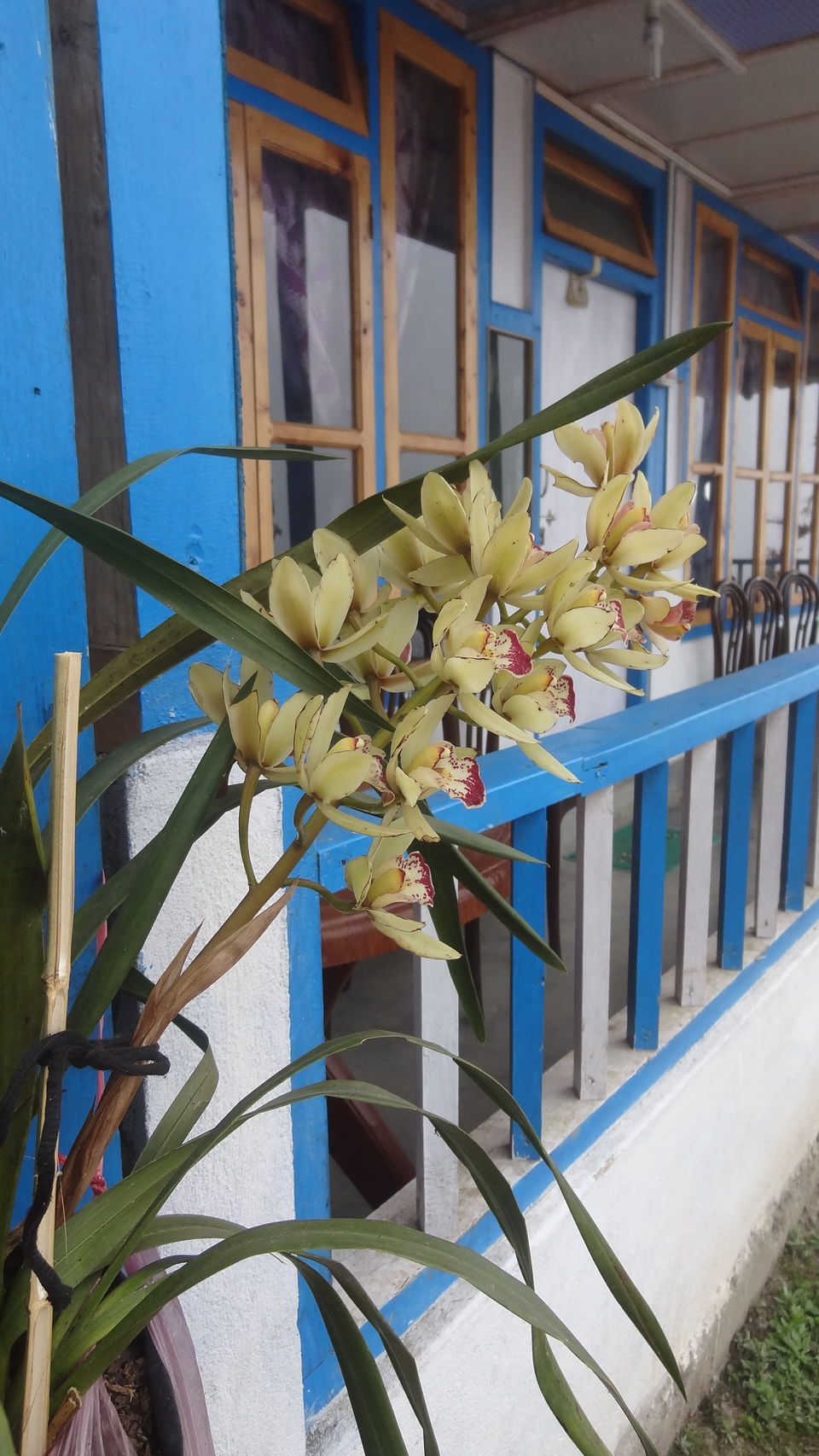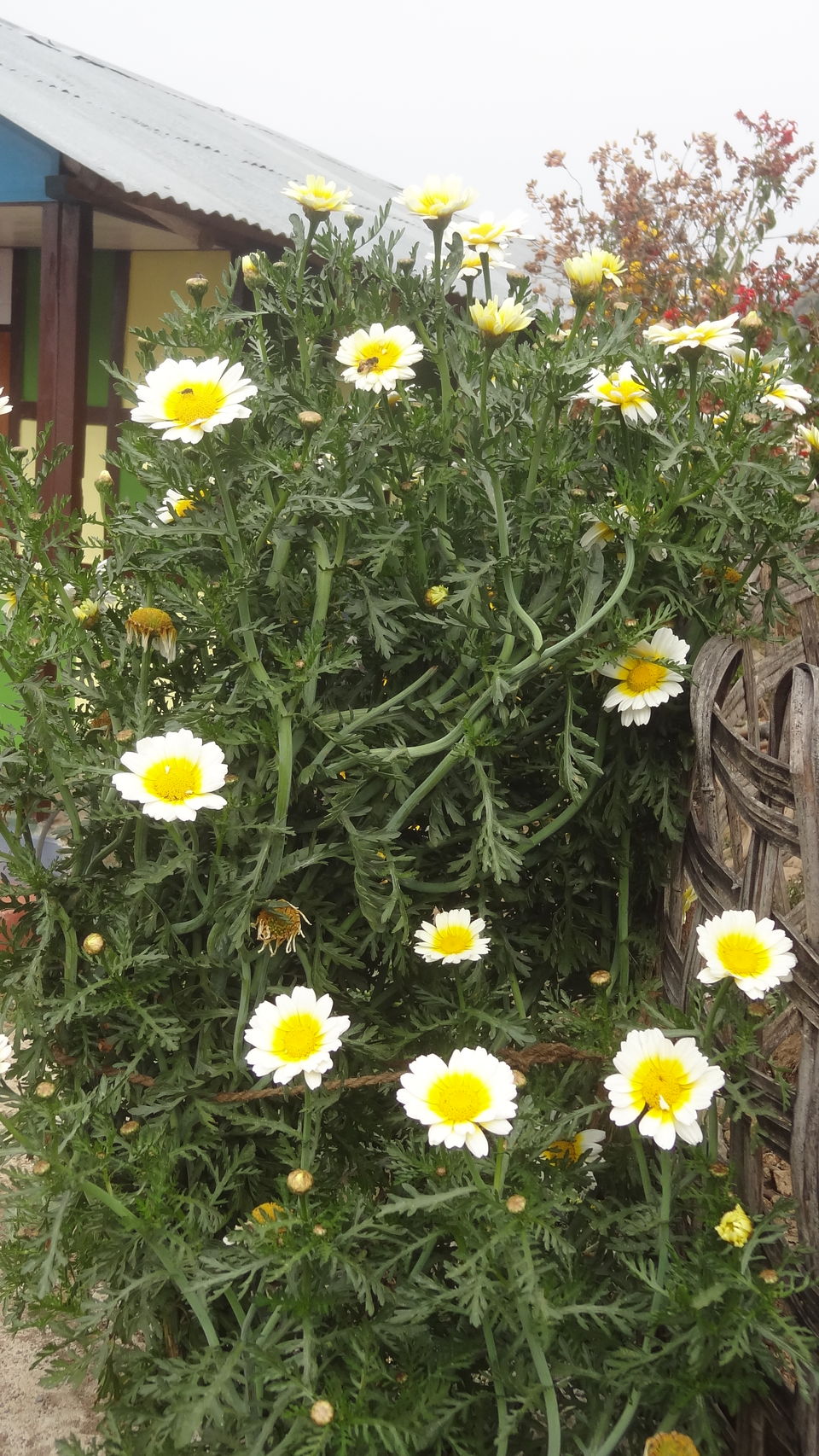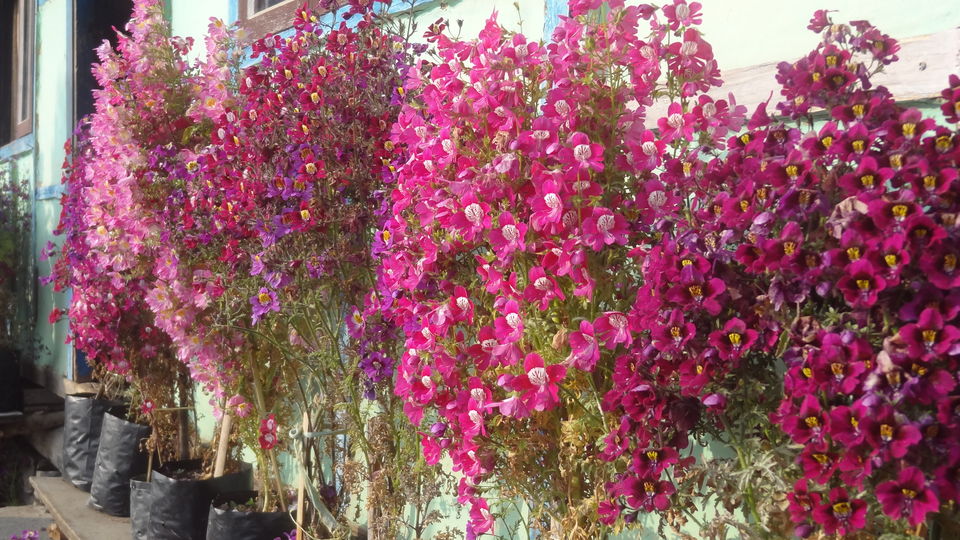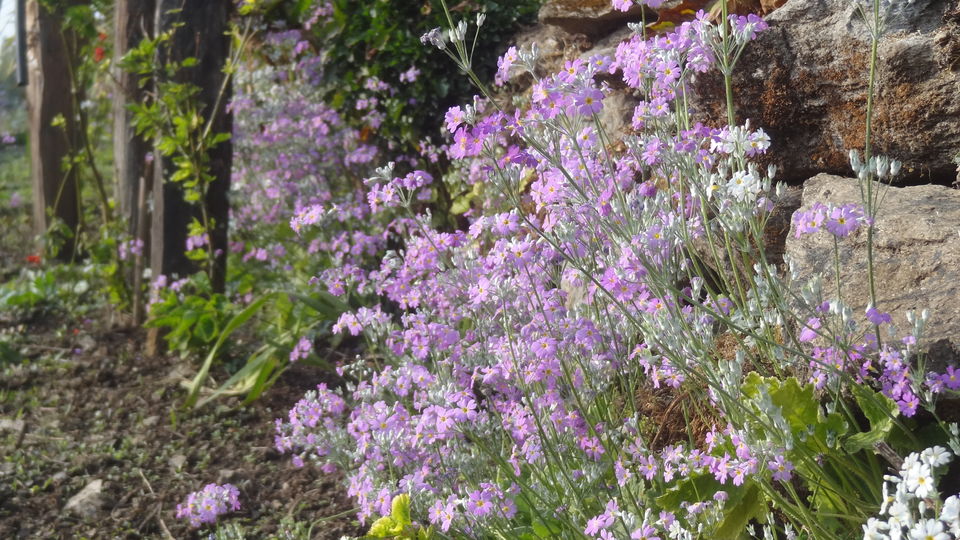 Trek to Sillery Gaon and Damsang Fort
On the second day of our stay, just after having some poori and aloo ki sabji as our breakfast, we went out with for a trek to Sillery Gaon and Damsang Fort, which is situated at the opposite side of the hill. On the whole trek, Samding (our guide) and two of the village dogs accompanied us and we were relieved of any potential threats. We crossed maize and Elaichi (cardamom) fields and through the hilly forest track to reach Sillery Gaon (popularly known as New Darjeeling) and ruins of Damsang fort. Damsang Fort was built in 1690 and it was the last home of the Lepcha King- Gyabo Achuk. Currently, it is in ruins and nothing much of the fort apart from some rock walls which tells us about the rich past of the area.
Total time taken from Icche Gaon to Sillery Gaon, Damsang fort and back took 5 hours. We stopped at Sillery Gaon, on the way back from Damsang fort to enjoy a cup of Darjeeling tea and bowl of Wai Wai noodles to fill our hungry stomach.
Unfortunately, due to poor visibility and lack of time, we ditched the idea to trek to Ramitey view point. The view point is one of the vantage locations to view both the Kanchendzonga above and offers the longest view of the Teesta meandering through the valley with its 14 bends. I would like to come back again and see the mighty Teesta on a bright clear day.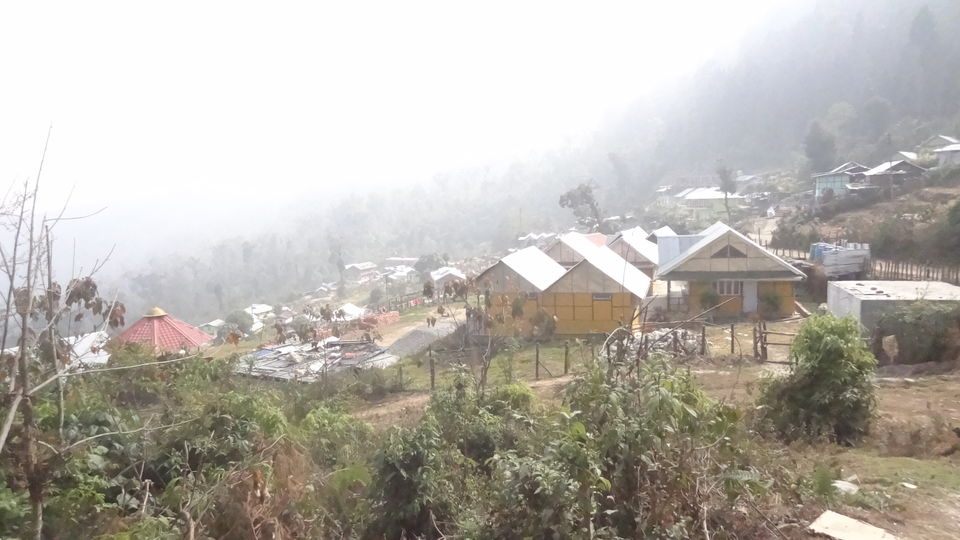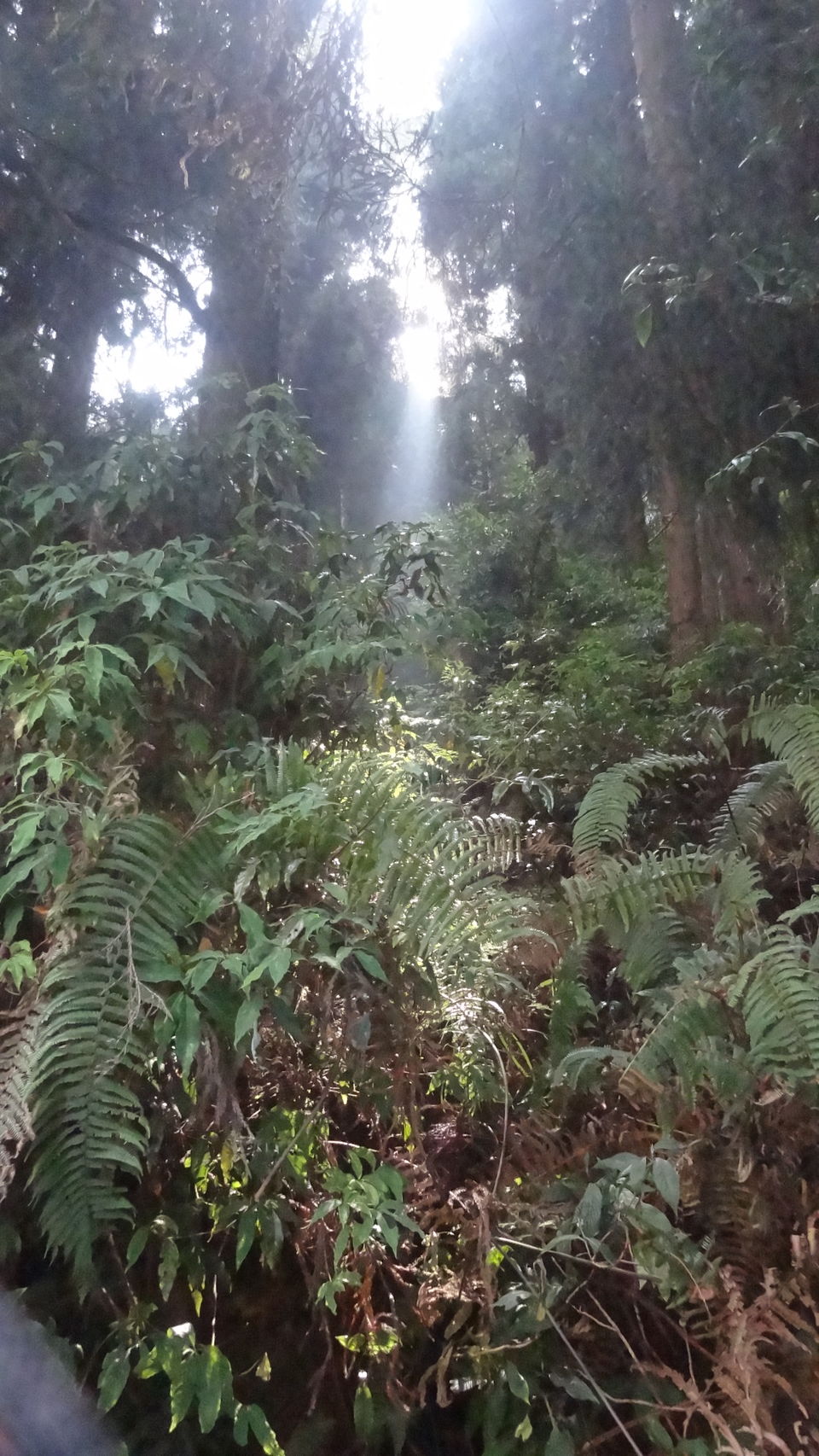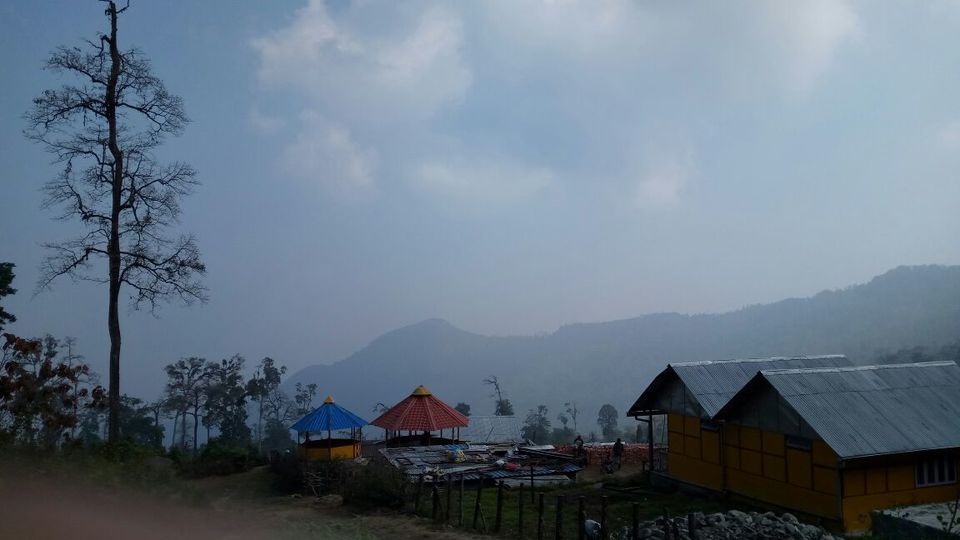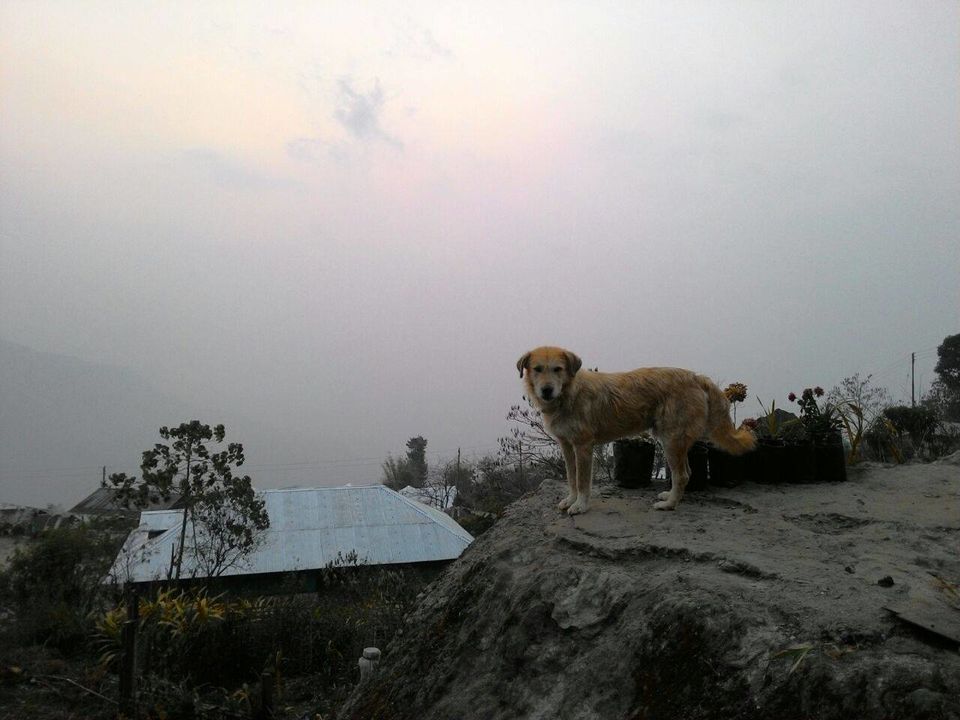 Barbecue and dance under the full moon sky
At night, we had requested for barbecue and bonfire and dance along to music played on music player arranged by our host Mr. Luxman. We were joined by a local singer, who sang some Nepali songs and popular Hindi songs to lift up the mood. Interestingly, the day being a full moon night, we had the opportunity to enjoy the hills in the silvery moon light. The experience was quite mesmerising.
We were told by our host, that we can even opt to camp out in the jungle at night and have a bonfire there. But as we were told of this quite late in the afternoon, the provision for such arrangement could not be done. I am sure to come back again to experience this.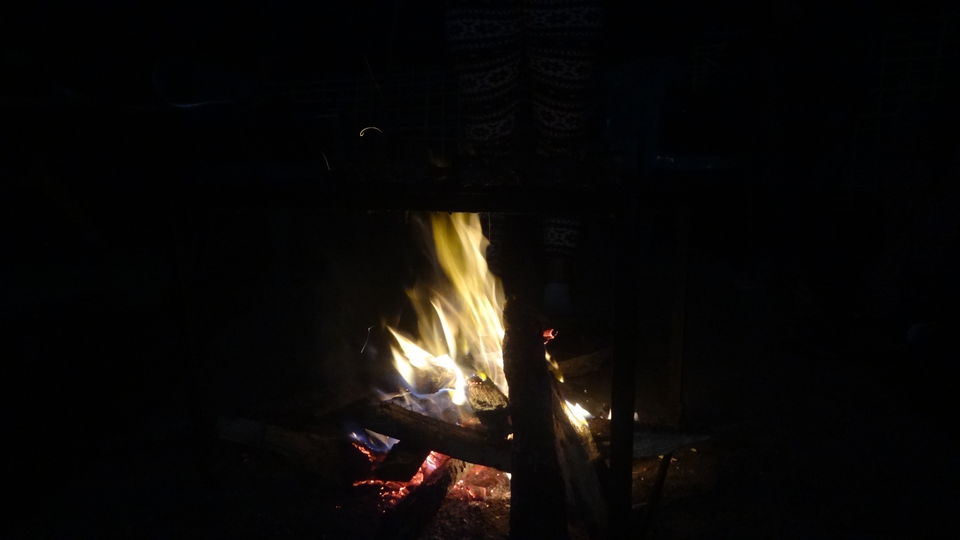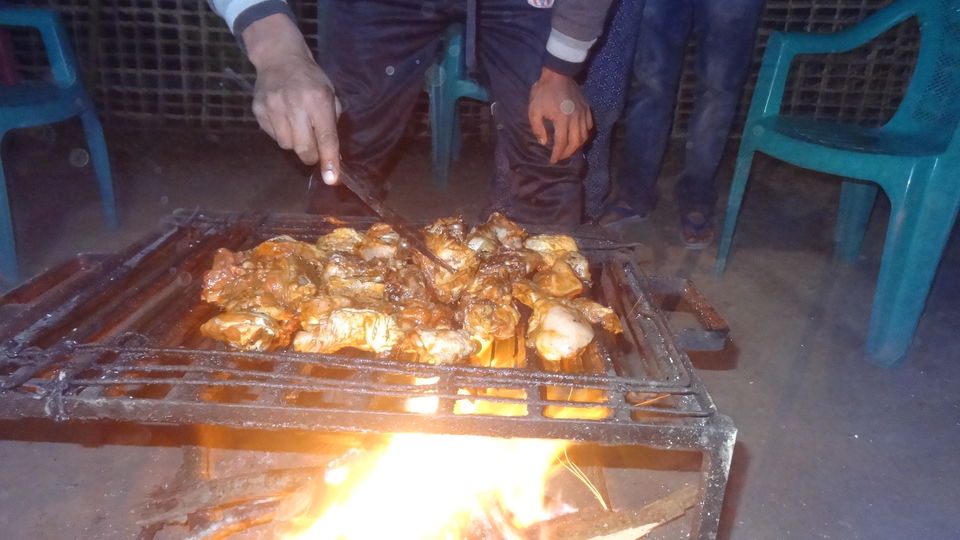 The way back
After breakfast and some last minute photo sessions, we bid good bye to our host and left for Kalimpong. Unfortunately, due to visit by CM in Kalimpong and being a Sunday, the Delo hills and the famous Orchid Garden in Kalimpong was closed. You can leave Icche Gaon, bit early in the morning to explore Kalimpong. However, we stopped mid way near Sevoke, for some photo sessions by Teesta river and caught the train back to Kolkata in the evening.