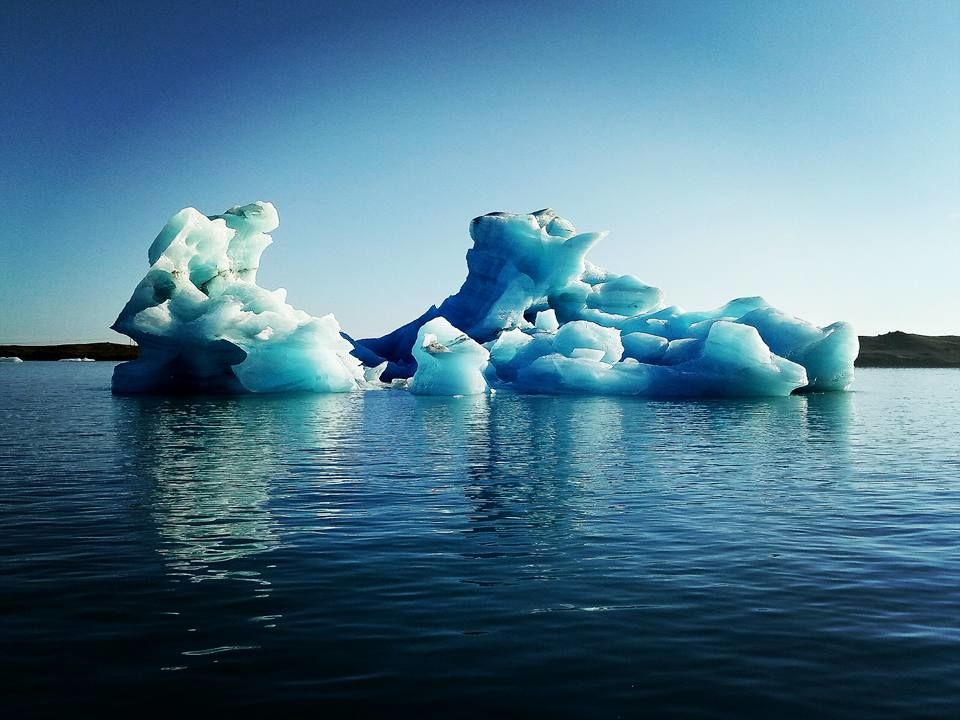 I visited one of Europe's largest ice caps from 26th September 2017 to 30th September 2017. I had just few days in hand to explore this magnificent and mesmerising landscape. Iceland's geology in all its manifestations is fascinating––glaciers, thundering waterfalls, immense cliffs, geothermal springs, boiling mud pots, and rock and lavascapes of unearthly beauty is world-class. It alone makes a circumnavigation a very compelling idea. Feel the percussive cascade and the spray of Godafoss Waterfall (waterfall of gods). Walk along lava fields and ice sheets. Zodiac cruise among magnificent icebergs in Jökulsárlón. Kayak into fjords and serene bays, or take a snowmobile jaunt on a glacier. And when you add in the other itinerary components––Iceland's people, their unique cultural heritage and contemporary characters and the island's geography––seeing it all in one 360º Iceland expedition is irresistible.
LAND OF AWE: Stunning, Unique, Unforgettable that is how I shall describe this marvellous & beautiful landscape. The table-sized icebergs tumble in the surf, tossed around like glassy glacier mints on the black sand beach. Utterly surreal.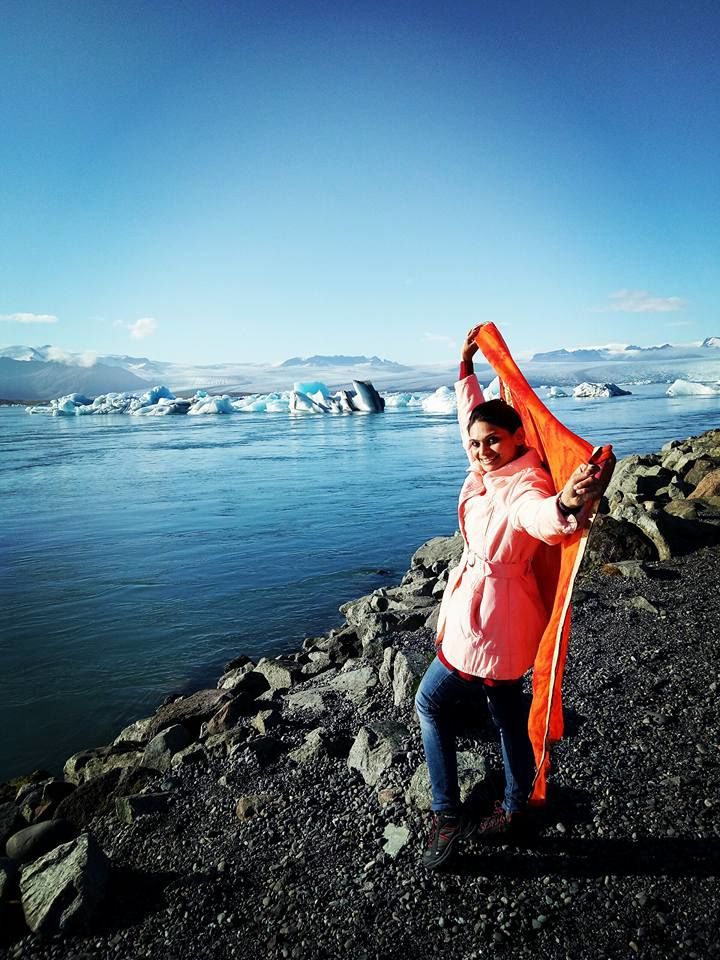 Aurora Borealis (Northern Lights) another Natural Wonder of the World finally off my bucket list. I have waited years to have a visual feel of this elusive and ethereal sight. Like a celestial ballet of light dancing across the night sky, every performance of the shifting dance of this nocturnal delight was unique and mesmerising. I feel extremely blessed to witness the heavens ablaze with a silky, swirling Neon light hanging above the planet in an oval-shaped halo. These mesmeric lights are formed from fast- moving, electrically charged particles that emanate from the sun and are then driven towards the Poles by the Earth's magnetic field.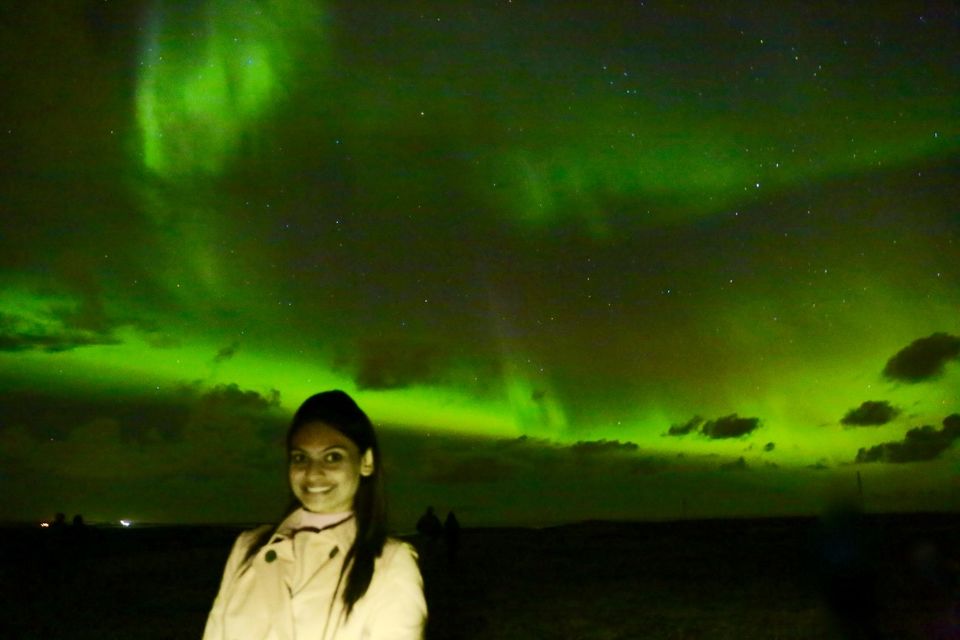 A dip in the mineral rich Geothermal Blue Lagoon situated in the pure heart of Icelandic landscape is an experience in itself. The soothing Blue Lagoon geothermic pools are spectacular where black-sand beaches and silica-blue water make for surprising scenery.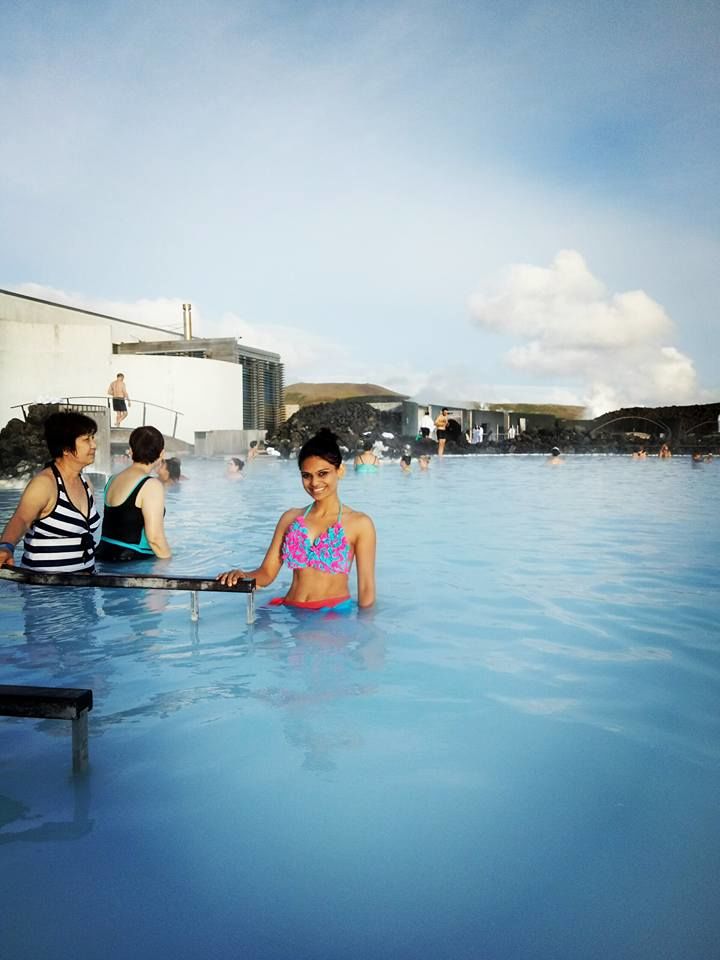 Golden Circle Wonders: 120-foot Strokkur geyser, 10-story Gullfoss waterfall famous for its scale and beauty. Natural and geological uniqueness of Thingvellir National Park. Its the land of spurty geysers and feisty volcanoes, where the North American and Eurasian tectonic plates collide, resulting in some of the eeriest rock formations. Silfra fissure is actually a spot where the 2 continental (tectonic) plates meet. I'm amazed by the sheer wackiness of Iceland's geography. Lonely lava plains, steaming hillocks, volcanoes, glaciers, hot springs, cool & mossy valleys—Icelandic landscapes are the stuff of fairy tales.
I cap off this trip to Iceland with what really fills my soul: Adventure. It was rainy, windy and freezing cold (5 degree) but the experience I had today hiking a Sólheimajökull Glacier is totally unmatched. A journey through a frozen maze of towering ice formations, sinkholes, jagged ridges and deep blue crevasses!