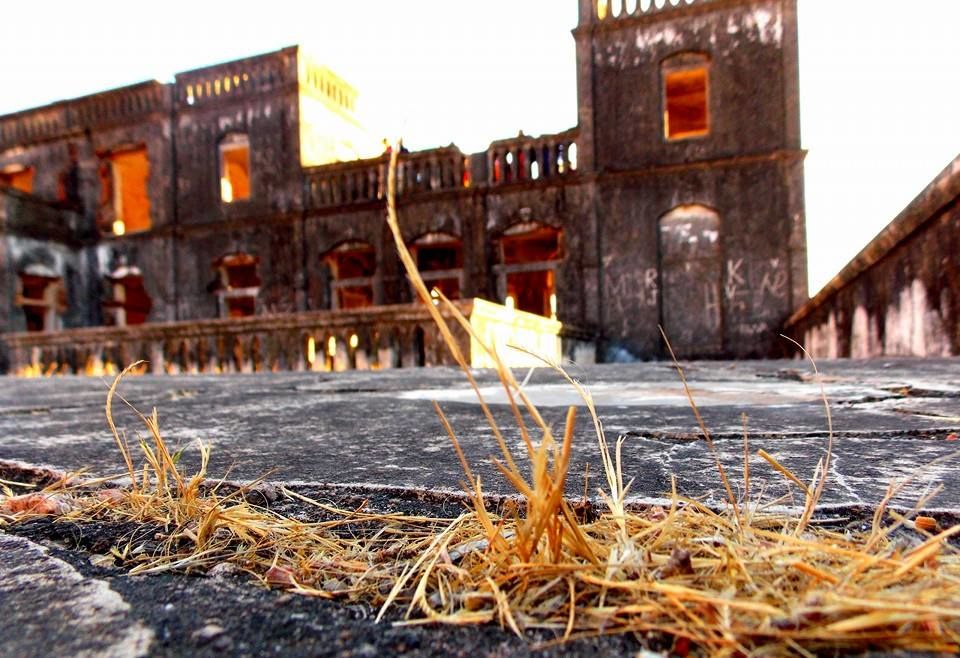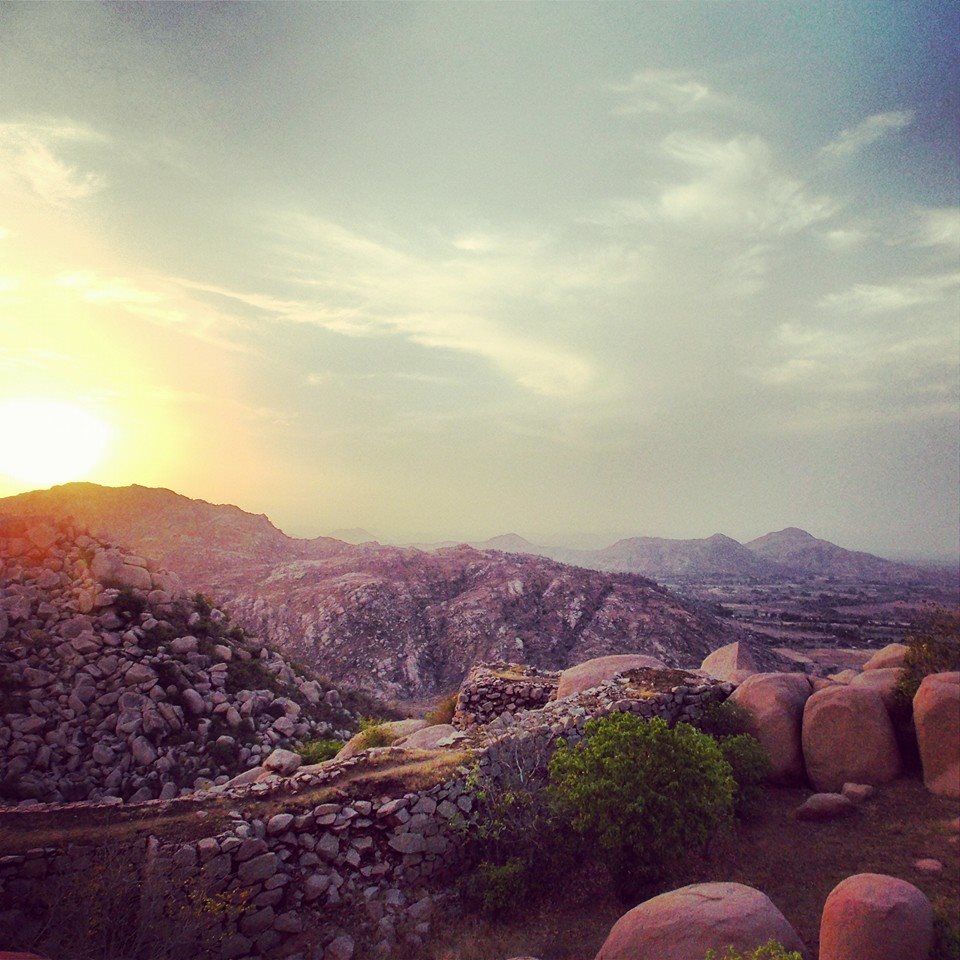 This post is about the most memorable and craziest trip ever to this mesmerizing place Idar in Sabarkantha district of Gujarat.
What if I tell you that I spend a night in a Haunted Place on a hill with my friends.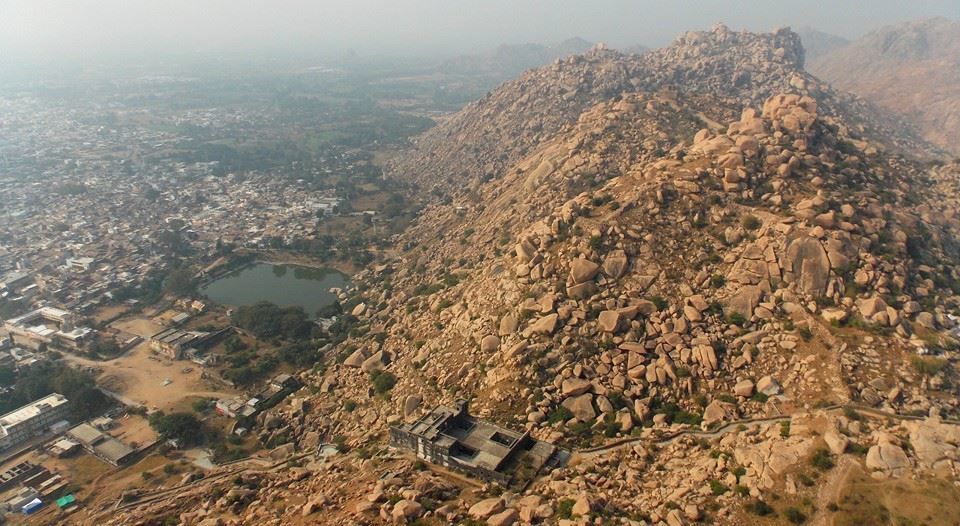 I was really excited when my friend Nyk suggested this ''Amazingly weird and crazy New Year celebration'' idea. The idea was to travel to Idar, trek up to the highest point, stay inside the castle on top of the hill and welcome new year in most amazing and crazy way!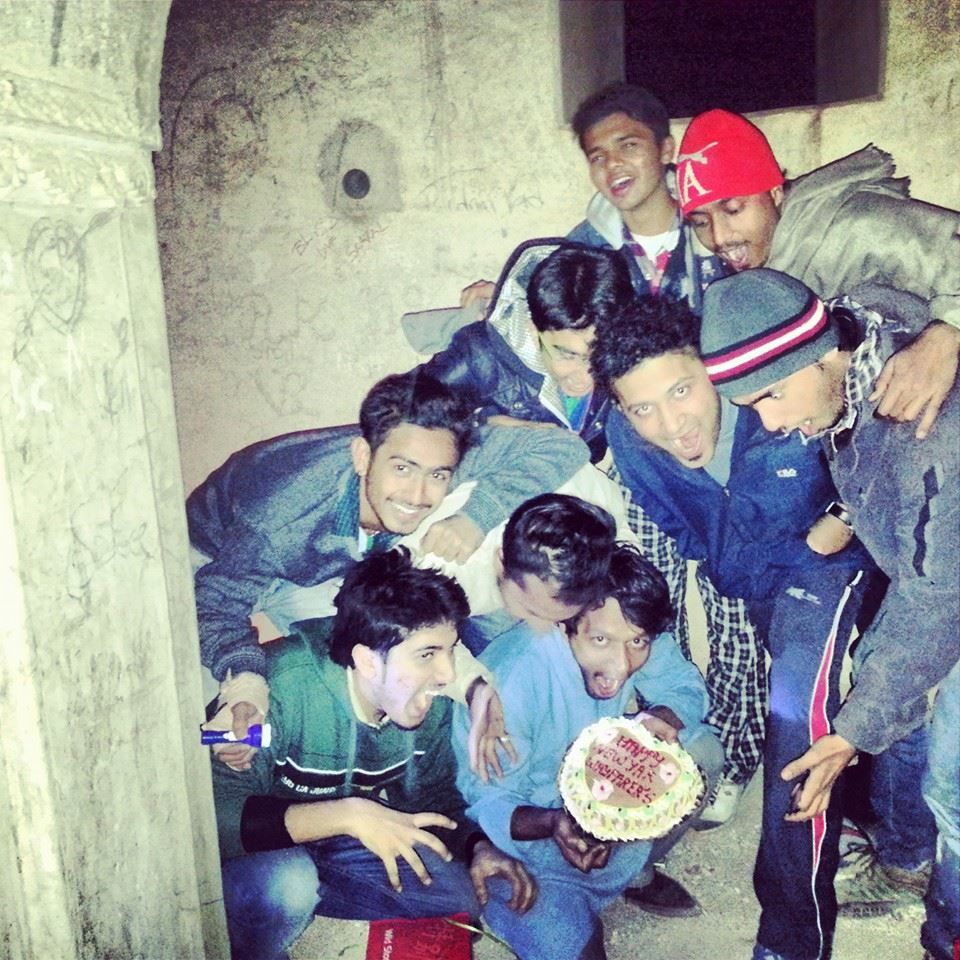 I started my journey from my place Mahuva. A long travel from Mahuva to Ahmedabad in the state transport bus was wonderful.
First time really enjoyed the funny and weird songs of 90's and MAHADEV serial on the TV screen of the bus. I was eagerly waiting to join my friends who were already there in IDAR. The excitement was getting higher and higher as I entered in IDAR.
It was very cold. I got down at the Idar Bus stop. My friend shreyansh was there to receive me. We had tea and some homemade snacks and went to nearby market to buy snack for our other friends. Every celebration is incomplete without cake. We ordered a special "HEART shaped Wayfarer's Cake".
I was surprised when Shreyansh showed me the ''Secret Chamber'' In the DAULAT Castle. The castle is a four story abandoned building with huge windows and scary walls.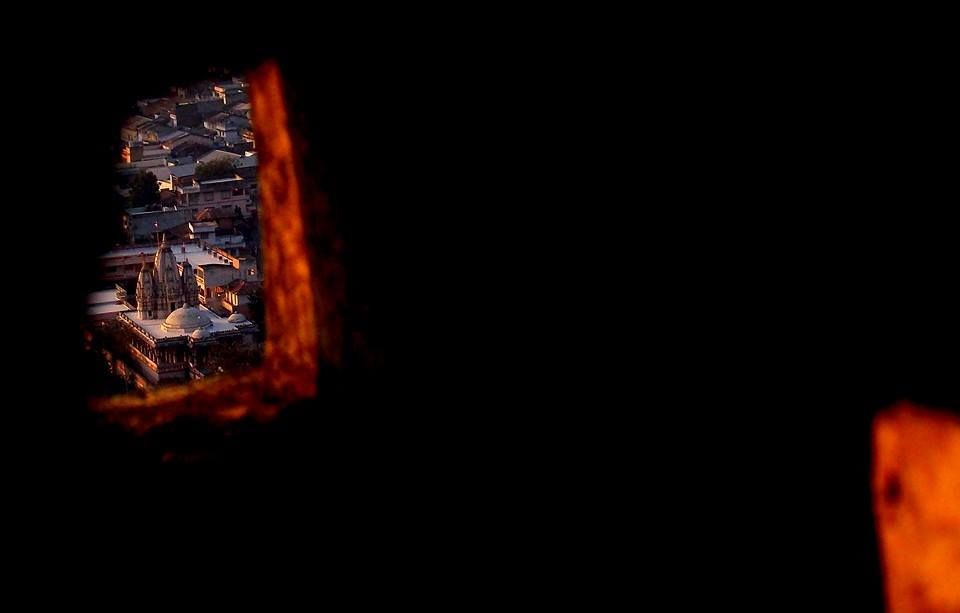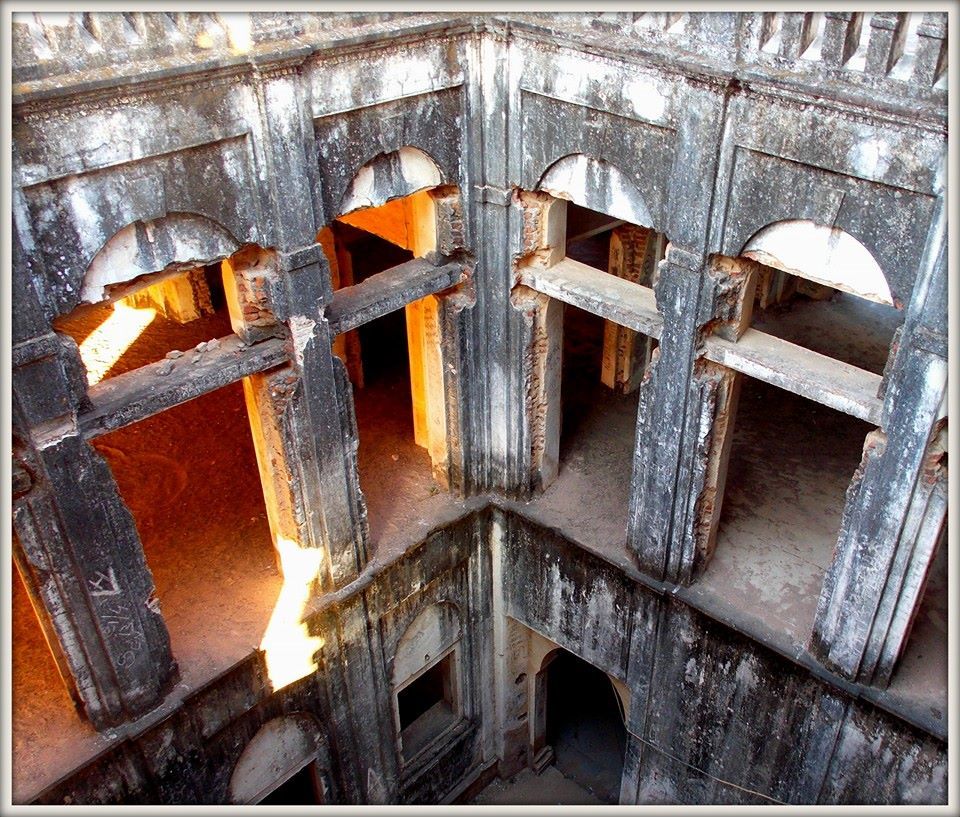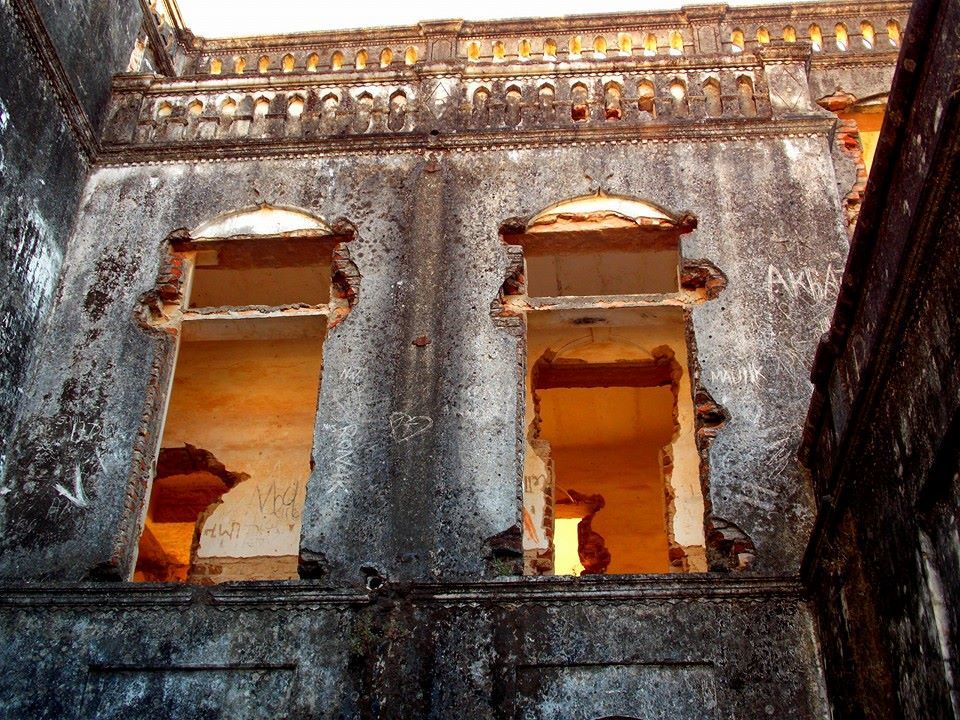 We put all the stuffs in the one of the chember and started our trek towards A Derasar ( the sunset point).
Within 20 minutes we reached near the Jain temples and met other friends there.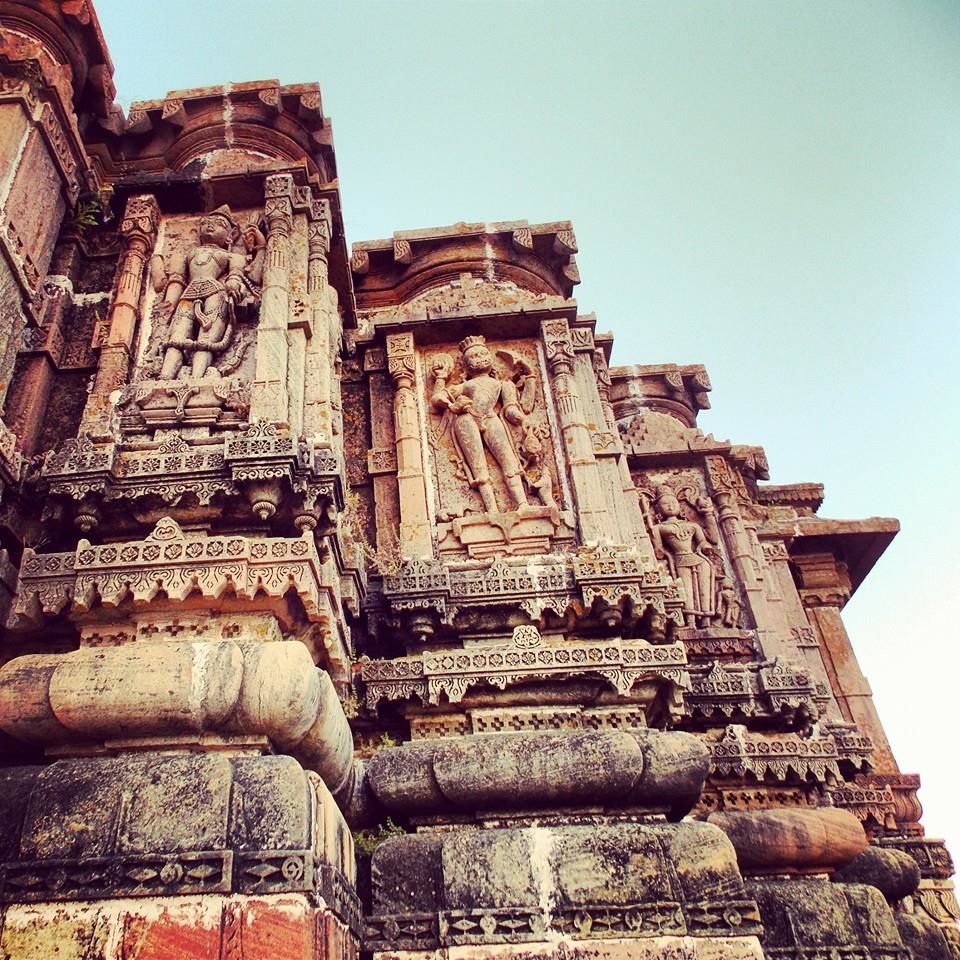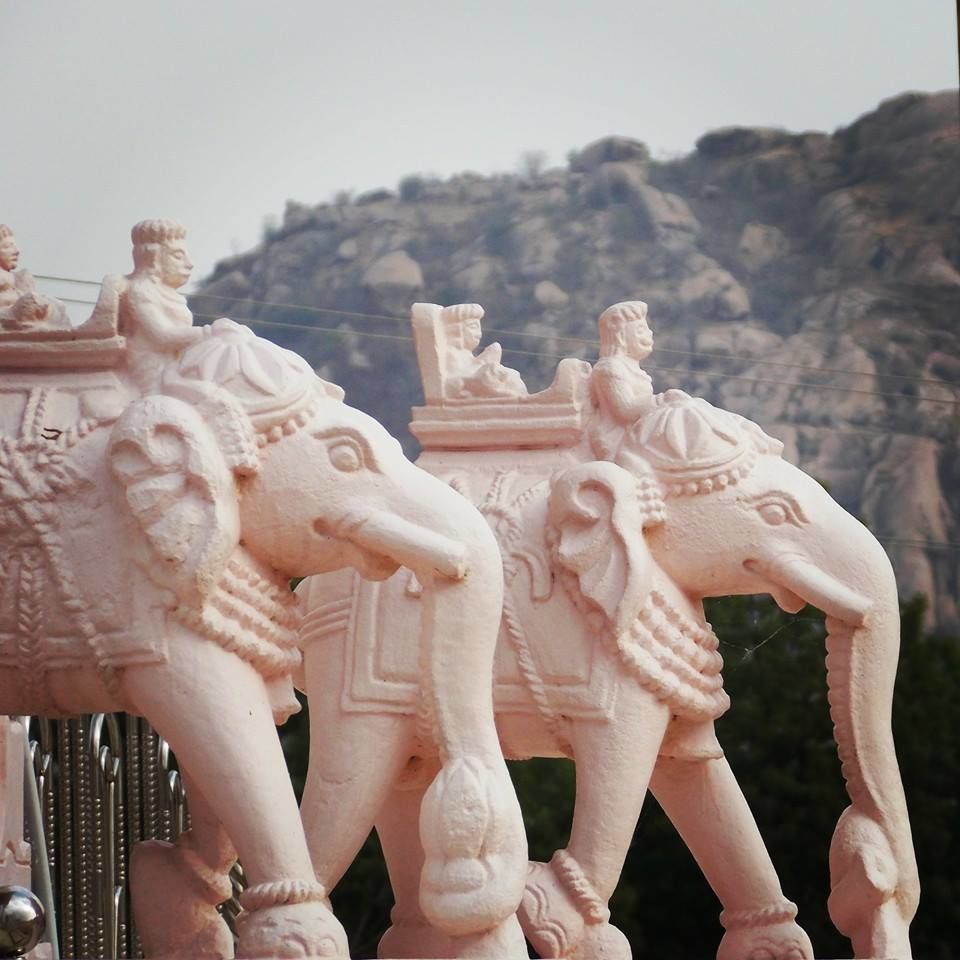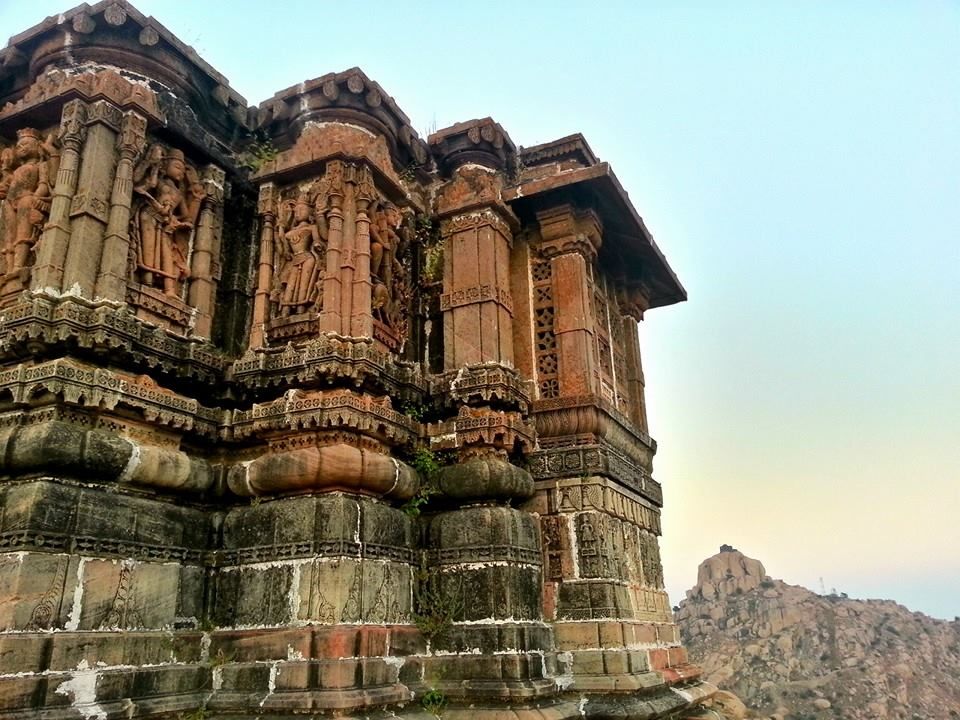 We witnessed a breathtaking sunset views from there. Cold wind was blowing and it started getting dark.
It was such a beautiful view from the hill when it was all dark. Only the tiny lights of the Idar city were visible from the top, which was creating a wonderful Scene. Away from all the tensions, there was peace!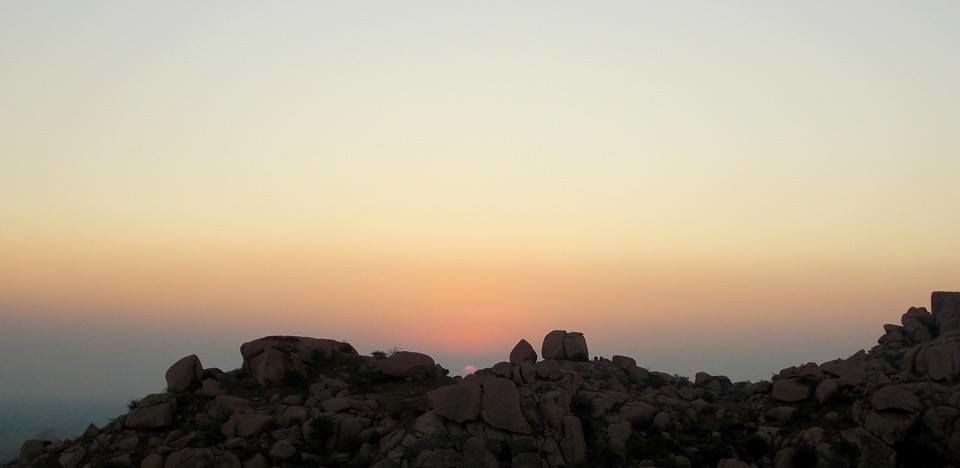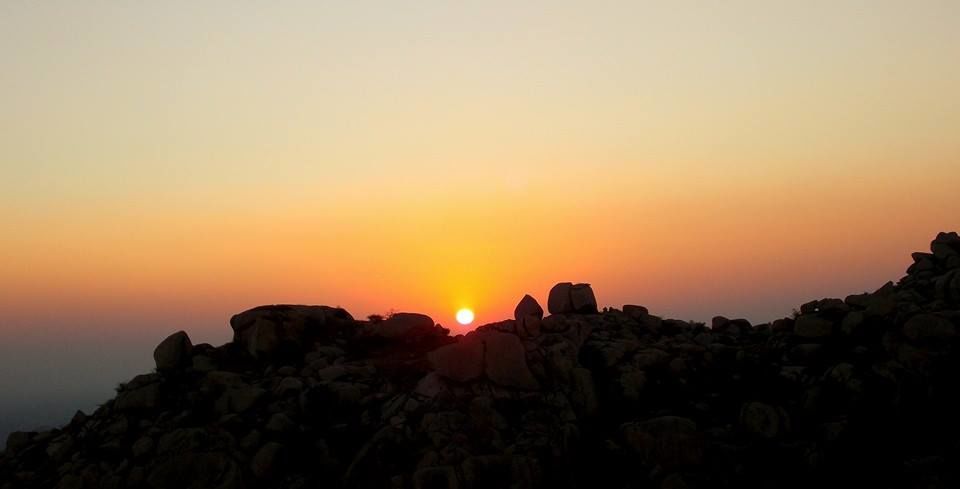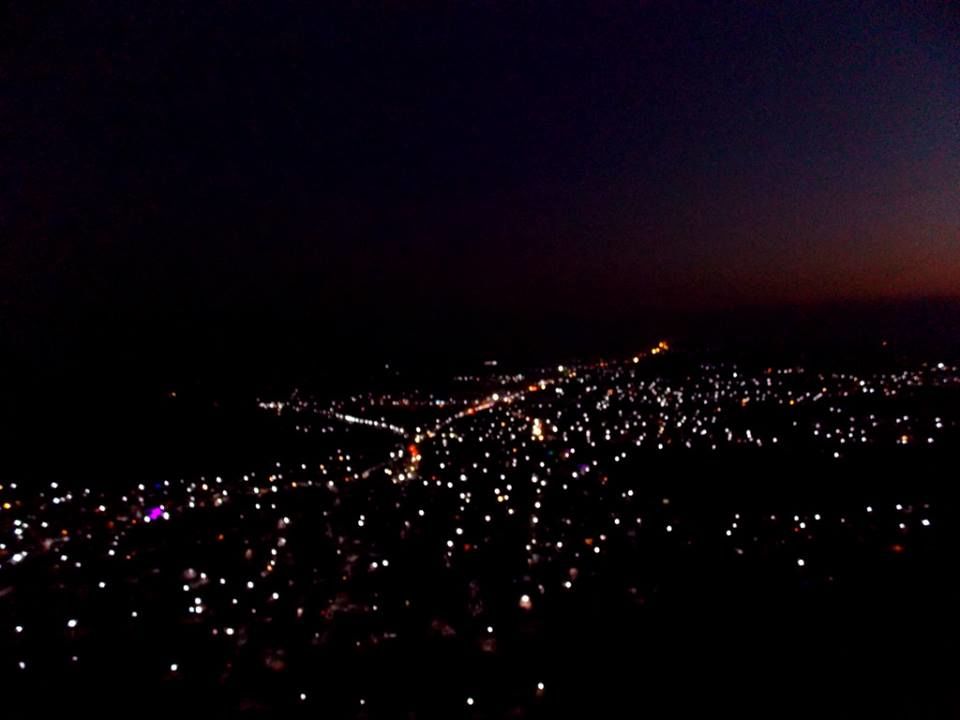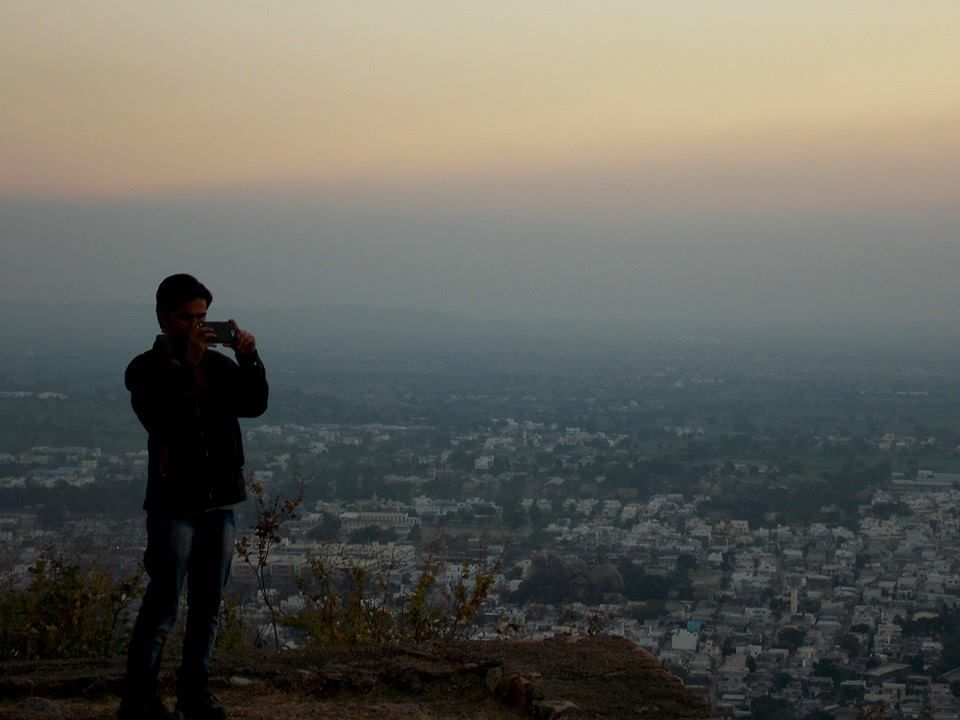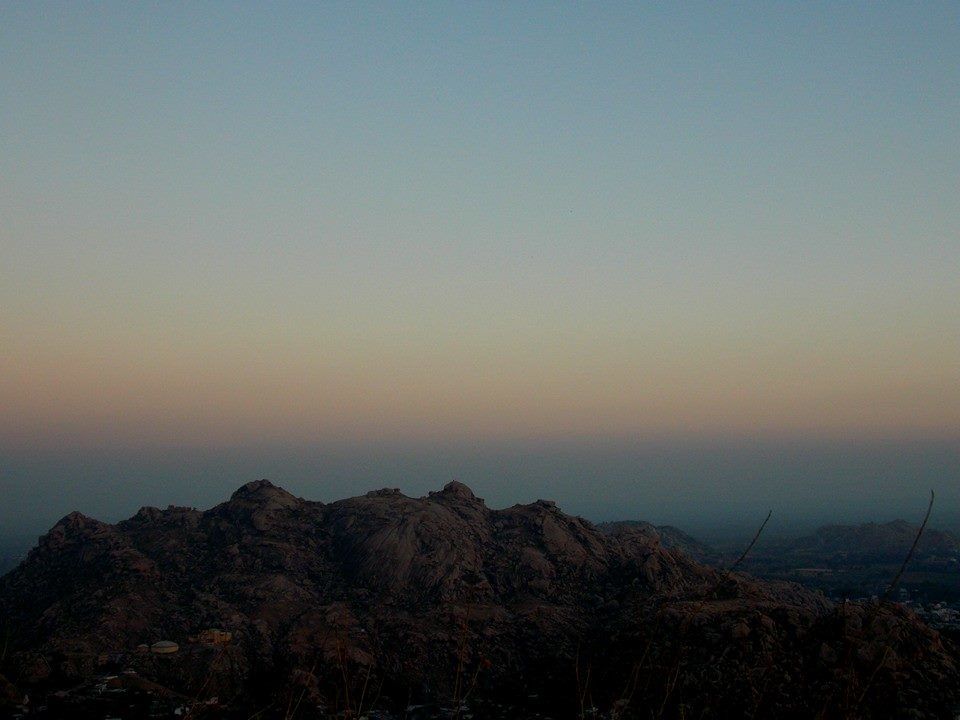 We started our trek back to the castle.
Following the instruction "stay close,keep singing", everyone was singing funny songs and the Energetic Hanuman Chalisa.
JAY HANUMAN!
We cleaned the room after reaching to the castle and gathered wood for fire.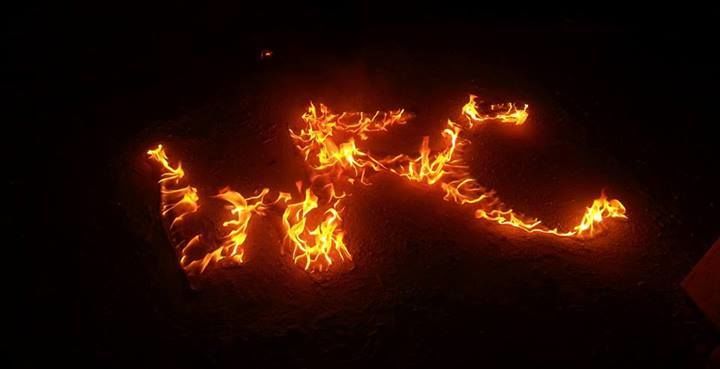 After the arrangement of Fire, the first thing came in everyone's mind was FOOD. Other two friends arrived at Idar bus stand at 9:30 pm to join us in the celebration. Shreyansh and Aditya went down to receive them and somehow they managed to find PAU BHAJI and THUMS Up for dinner!
All were happy. I mean, What else do you need ?
We had our dinner. Soon the countdown begun and at 12 we welcomed the new year by cutting the cake.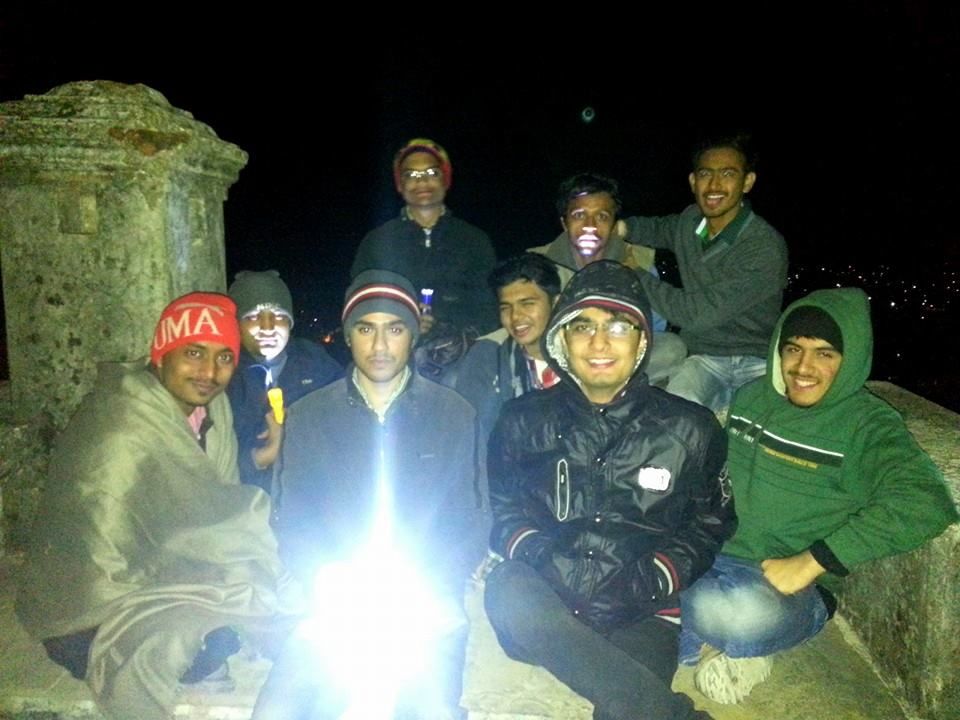 After the cake cutting now the plan was to play Card game, but unfortunately Aditya forgot to take the cards. So, plan B was in action.
''Gangs of Wasseypur'' on the laptop.
Finally,I slept at 4:00a.m.
On the new year day after a stylish photography session we started the journey, trek to Roothi Rani Mahal. This palace is the highest point. All of us were excited to see the view from the famous TEMPLE RUN WINDOW.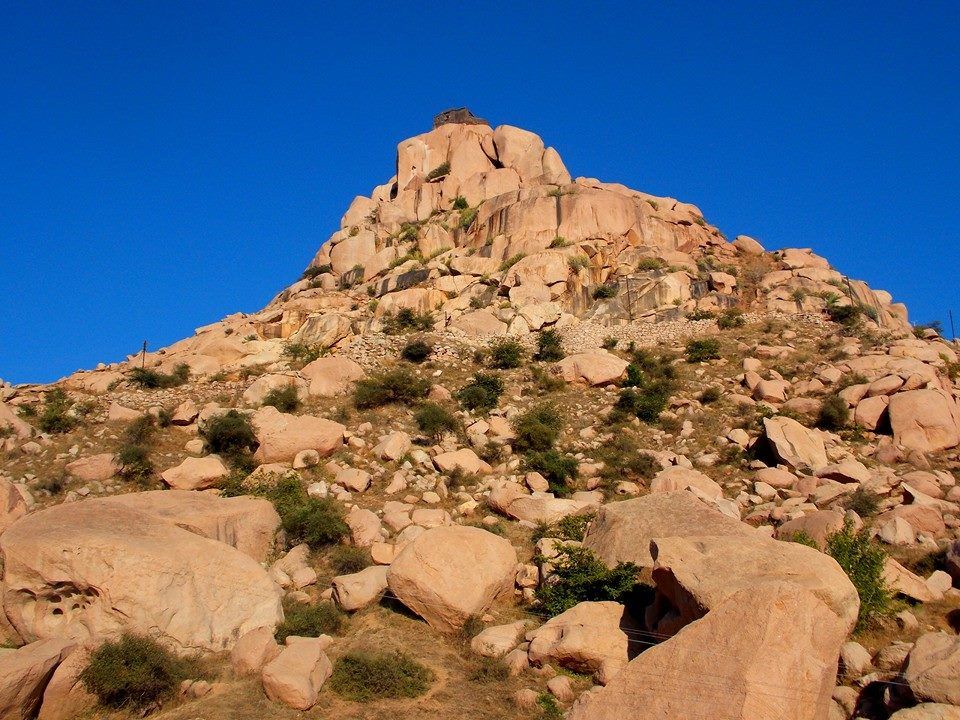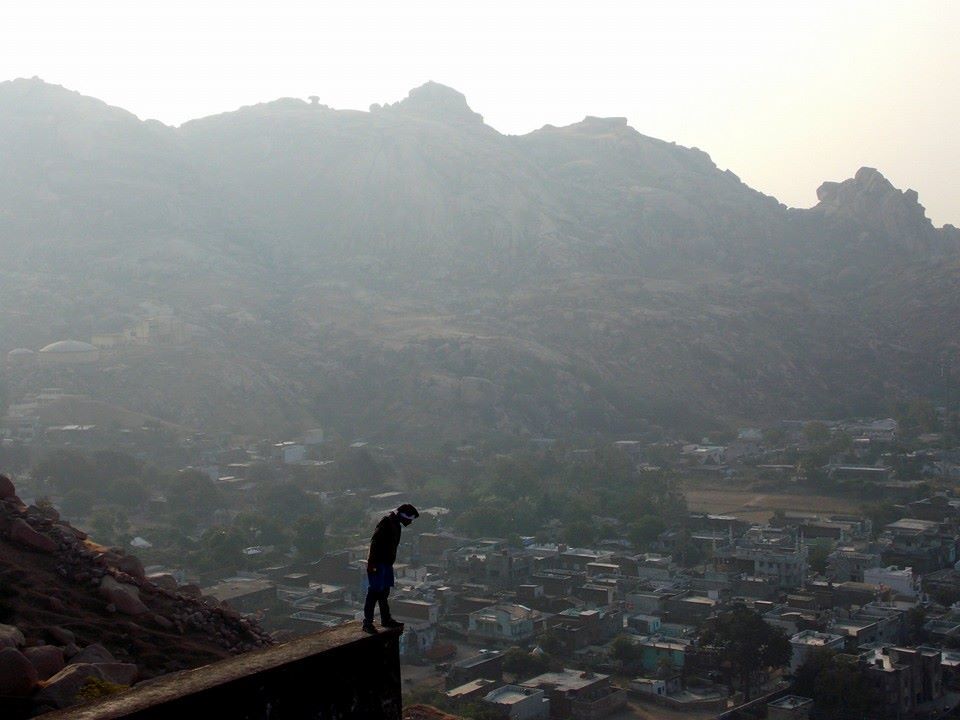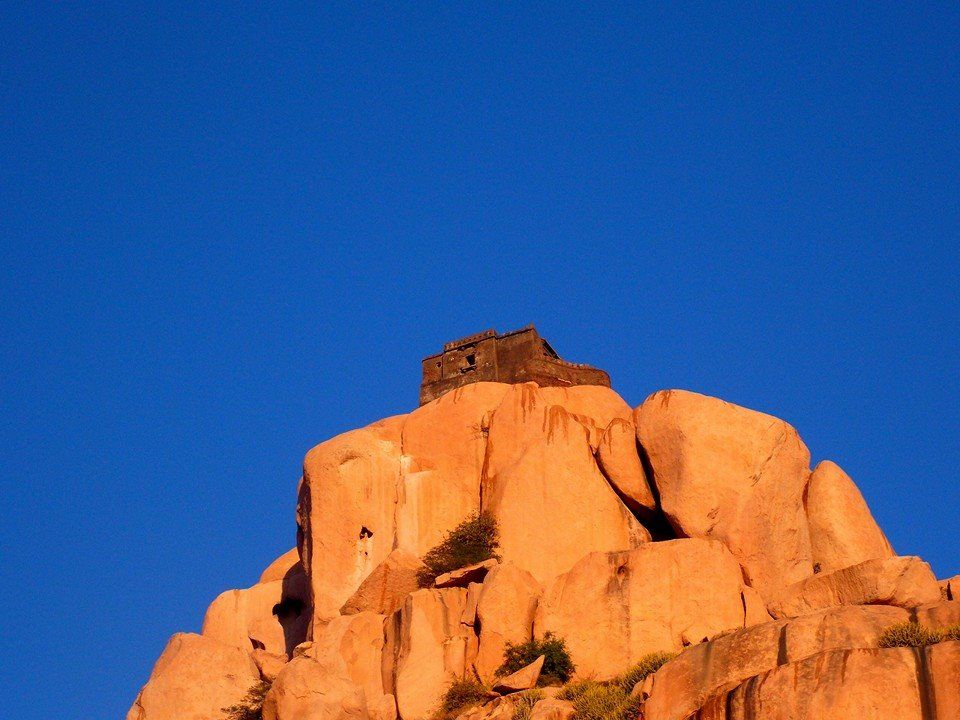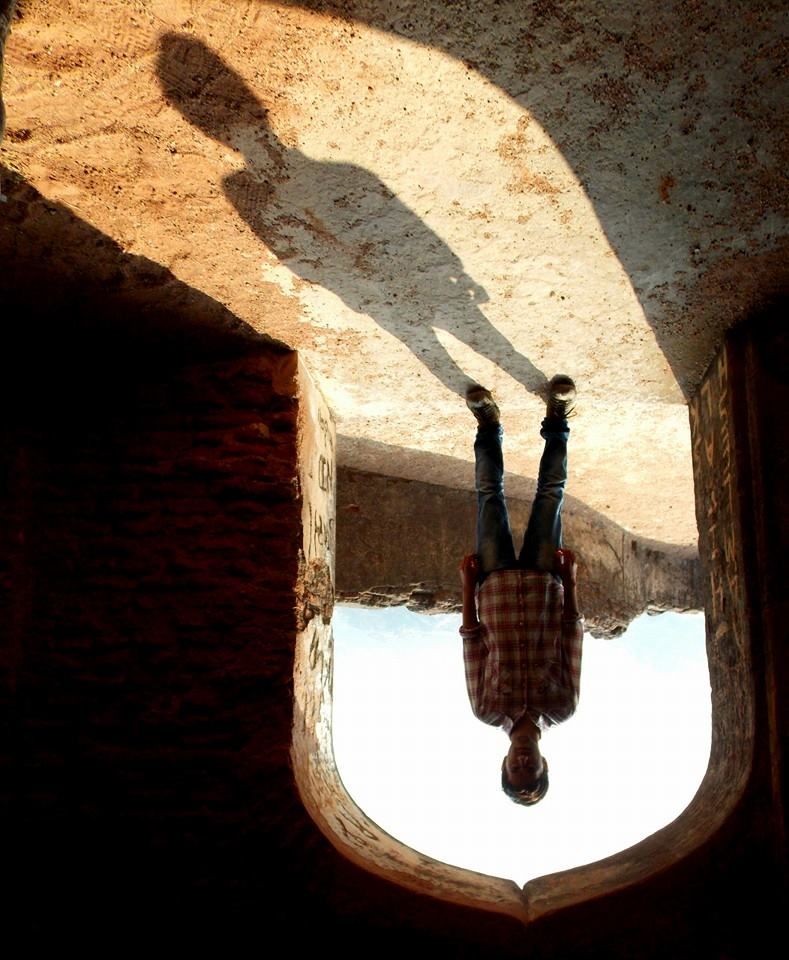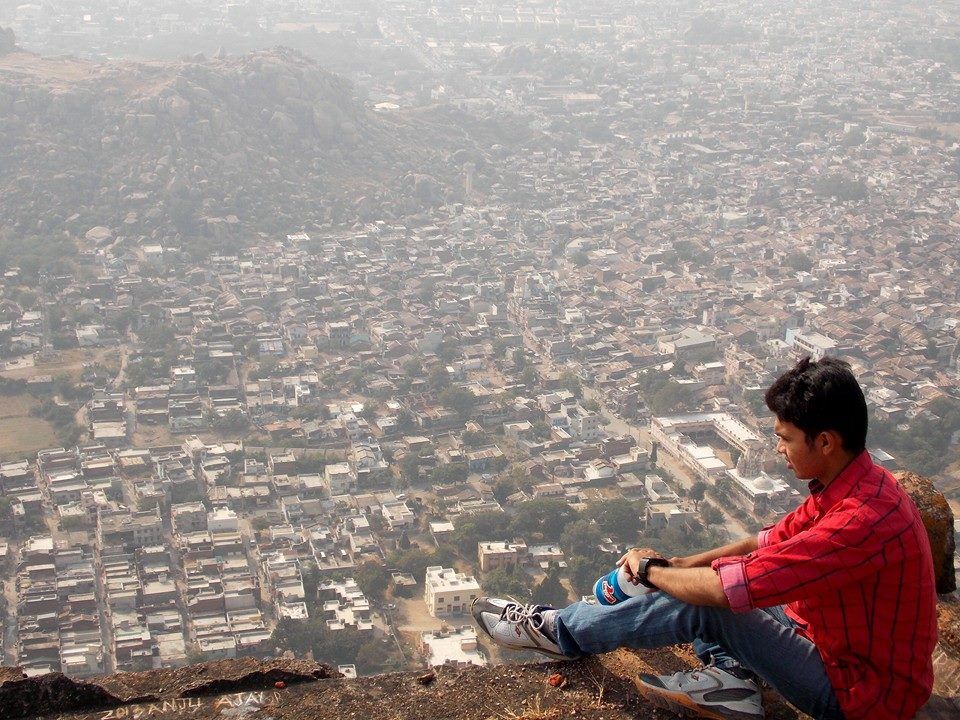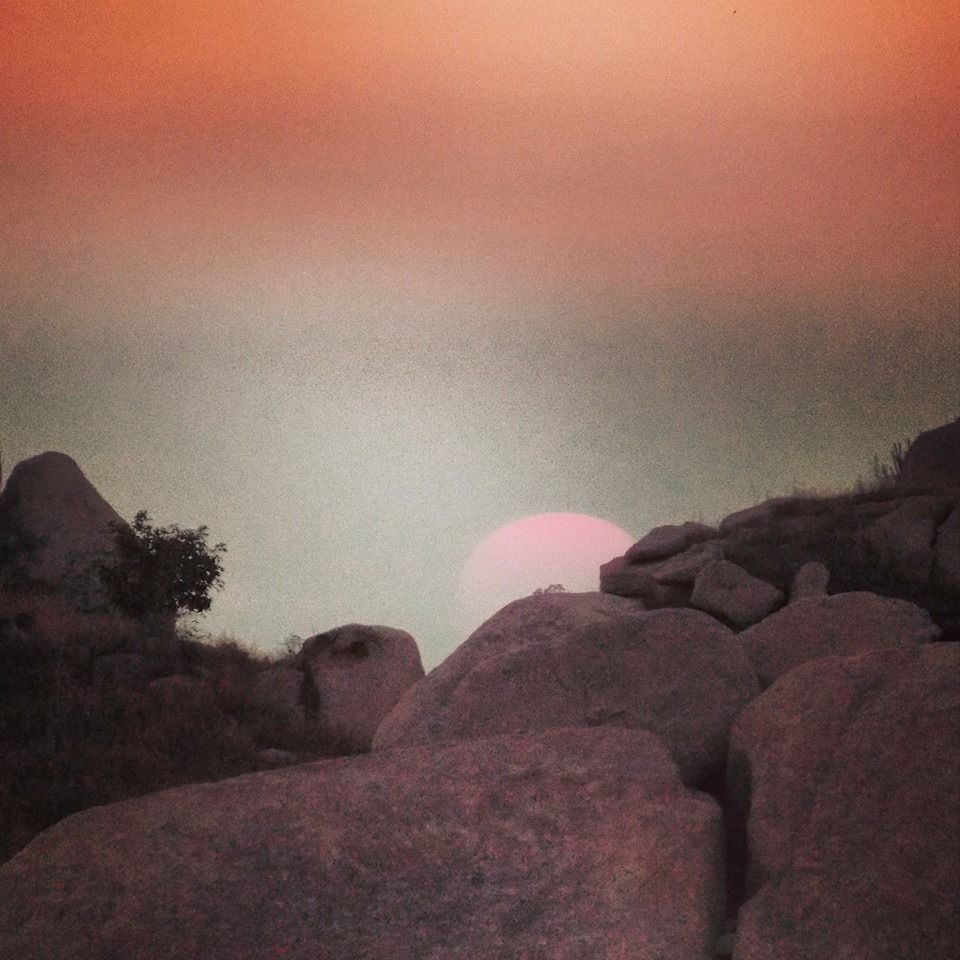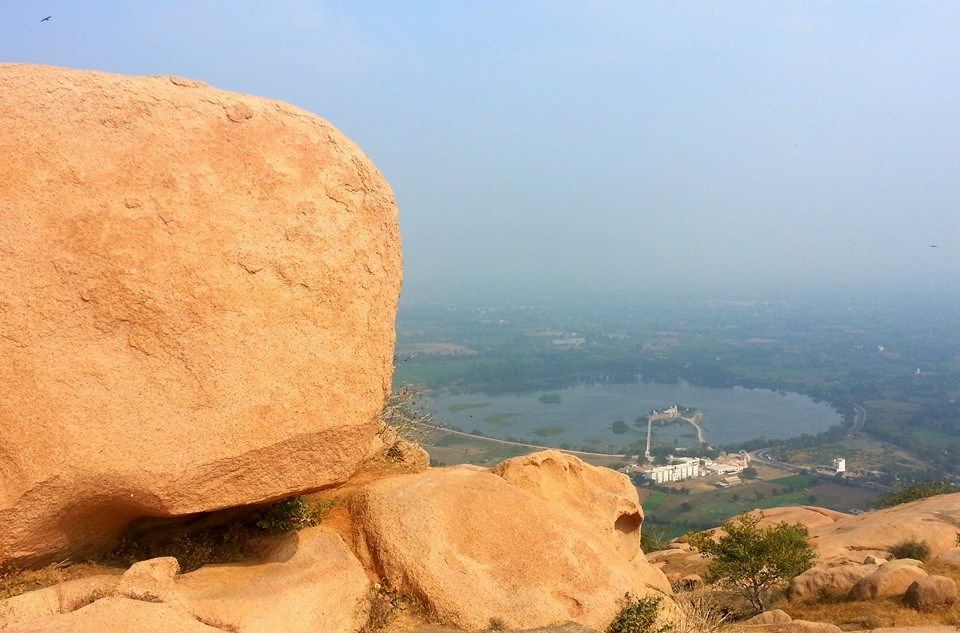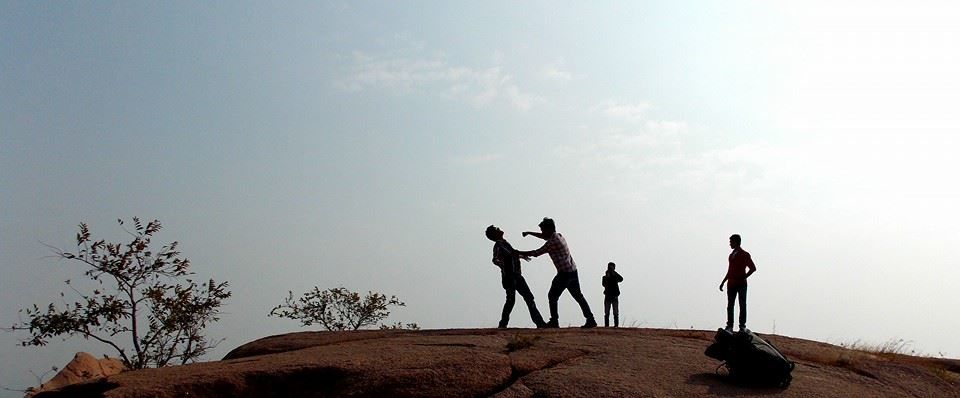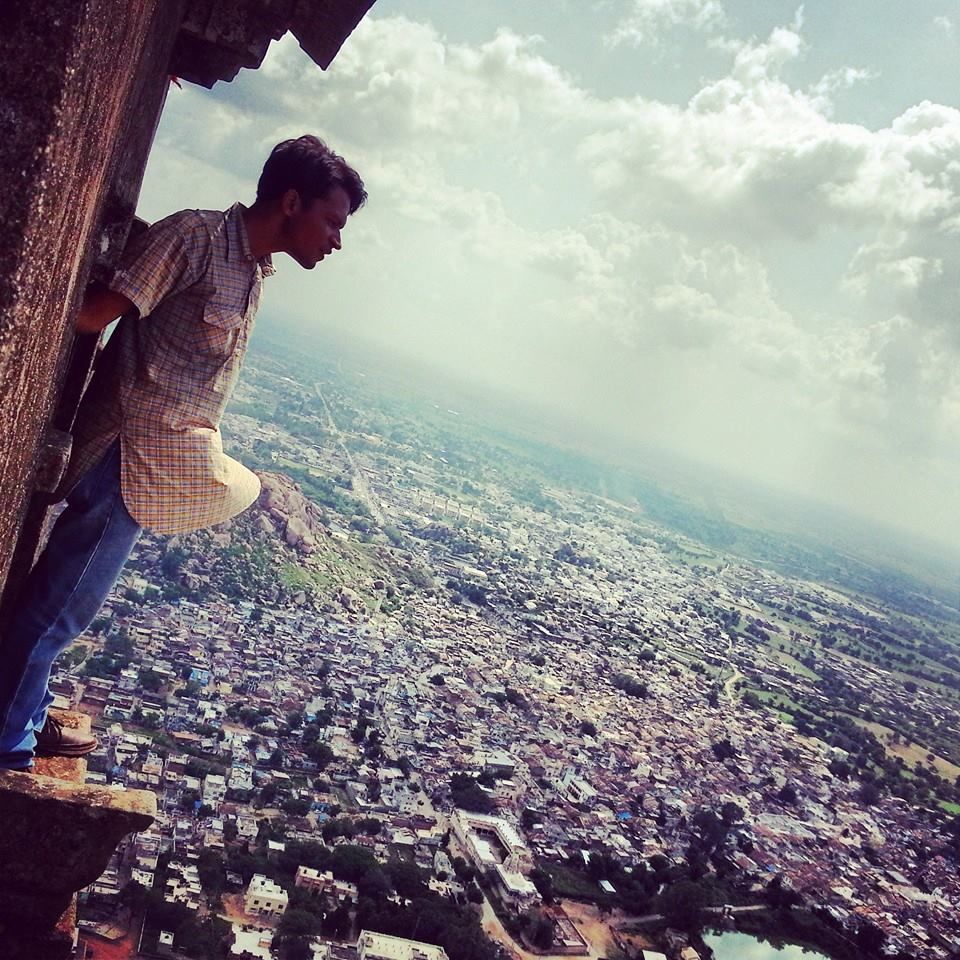 Here in Rani's palace, we shot some awesome videos.
Finally after 2 hours of easy descend we reached to Idar bus stop. With some special memories in our heart, we returned to Rajkot.
IDAR...The views, whether it be the sunrise, the sunset or the night city view, beautiful trails, haunted castle, old palace and ancient Jain temple. Everything about it was awesome!
I will never forget those two days spent with dearest friends.
Nearest city: Idar
Nearest Major City: Ahmedabad (98 km)
Activities: Trekking, Camping, Photography, etc
Amenities: Fort is near Idar city. One has to get down from fort and go to city for food or other services.
Attractions: Idar fort, Daulat Castle, Pawapuri Jain Temple, Ruthi Rani Mahal.
Polo forest is also near Idar which is also an idea place for camping in jungle.
One can plan a trip to both this place from Ahmedabad. Message me for more details.
Contact: www.facebook.com/wayfarersclub