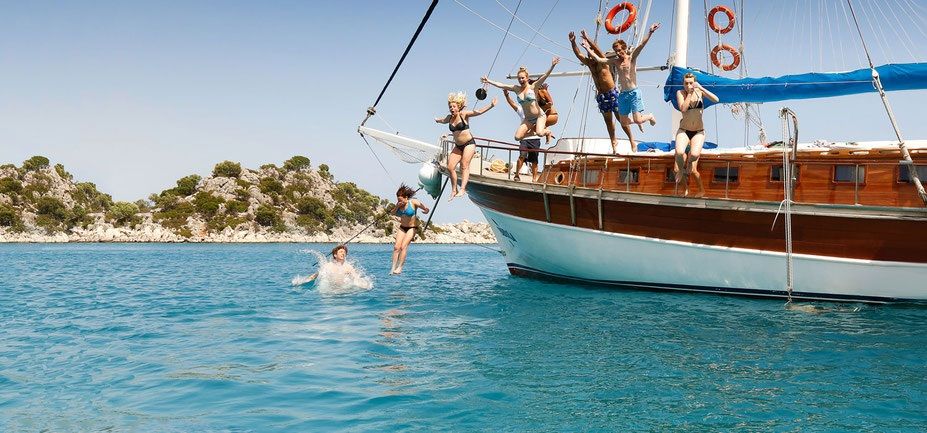 Assuming that you have finally decided that you want to go on a cruise or on a sailing vacation, the next step would be to save up for it and the file your yearly vacation leave from work. The next question you will have to answer is where you want to go.

If you're all set to go cruising during the summer, then there's no shortage of destinations. You can hit up a cabin charter company to book a typical Caribbean vacation or you can even go island-hopping in Greece. The latter is particularly known for its long, wide beaches with sapphire-blue waters lapping at fine white sands. You can even steep yourself in more than thousand year's worth of art, history, and culture by roaming around the island's 6,000 islands. Any cruise or sailing boat headed towards Greece can bring you to sun-drenched olive groves, rugged mountains, ancient monasteries, and even the odd olden theater.

An unexpected top cruising destination for summer holidays is Turkey. There you can revel at being surrounded by acres of unspoiled natural beauty and waves of what is considered to be the clearest sort of water in the Mediterranean. If you are also on the lookout for independent and artsy cafés, Turkey is an ideal destination for you. As an added bonus, yoga aficionados will be sure to find plenty of opportunities to learn and practice some advanced yoga poses and perhaps even brush up on the sister art of Ayurveda.
Another cruising destination appearing on top cabin charter search lists is Croatia. This beautiful country is famed for its breathtaking coastline and its countless islands and inlets that are accessible for exploration. The medieval cities of Split and Dubrovnik are filled with monuments to art and history. They also make a stunning backdrop against the flawless blue of Croatian waters. Their beaches have also been noted as the best place to get an even golden tan during the summer season.

Winter cruising destinations are a bit trickier to figure out, but they are a little easier on the wallet during its off-peak season. Plus, how else would you escape the winter chill in your home country apart from sailing off to a place where the sun shines brightly all year round?
Some cabin charter services offer jaunts to Mauritius, an exquisitely exotic island situated in the Southern Indian Ocean. Not only is this isle packed with lots of history (not to mention a handful of the most scenic beaches), but it is also home to some of the most eye-catching species of marine life on the planet. You can certainly dive off the boat and go snorkeling in this part of the world.
Sailing from the Bahamas to Bermuda is also a great way to escape wintry weather. Personal chefs onboard the cruise will prepare your meals throughout the day. A dedicated crew will attend to your needs at night as you get ever closer to completing the sort of itinerary that luminaries like Prince Charles and Sir Francis Drake completed in the past. With such prospects, going on a sailing vacation has never sounded more exciting.