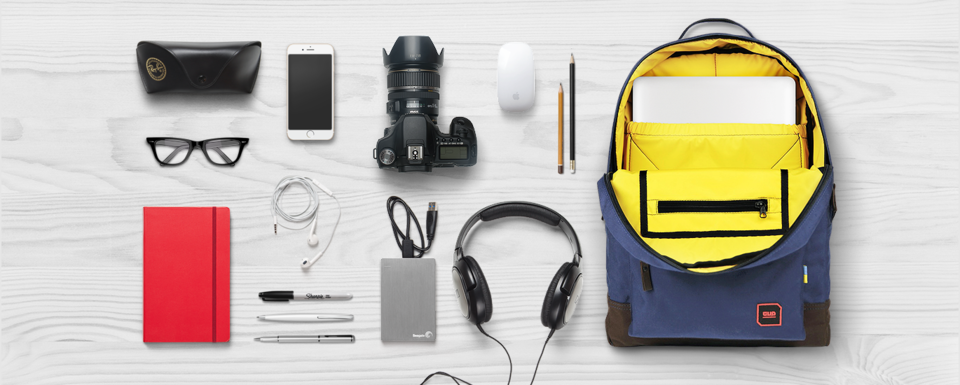 Travelling is the best thing anyone can do to rejuvenate and refresh both body and mind. Moving to different places, knowing varied cultures makes us more happy and cheerful. Many people have traveled as their hobby. Everyone should go to different places for a change. Mundane routinely lives to make us dull and lazy. New places will always keep you peaceful and happy. We should make our traveling plans according to the mood. There are many places all over the world for all situations. Exploring new things, Try new adventures, party and discover your inner peace through travel.
Planning For Travel
A journey may be big or small. It may be just a long drive or a big long exotic trip. It's always good to be prepared for it. Sometimes traveling may turn into chaos due to unorganized planning. Plans can fail so still be ready with essential accessories and backup plans too. Always carry the necessary things and have enough knowledge of places you go.
Essential Accessories that one should carry
- Cosmetics: Carry all kinds of crucial cosmetics. Soaps, Skincare products, sunscreen, etc.
- First Aid Kit: Have a new personalized first aid kit. Put antibiotics, bandages, dressing items, insect repellents in them. If someone has any personal problem, carry the medicines.
- Proper Clothing as per place: Clothing depends on the location to which you are traveling. Pack enough sweaters jackets and caps to cold areas and shorts t-shirts for hot areas. Always keep one set of clothing that differs from the area climate to be used in case of an emergency
- Backpack: Bags and packing are very important things. Always carry a personal backpack and money belt with you.
- Lighter and Swiss Knife: Lighters and knives are very important if we go for trekking and camping. Always include them in your packing.
- Energy Enhancers: Anyone can get struck during travel and there can be shortage of food so carry energy enhancers like glucose.
- Photos and IDs: Take all the necessary IDs and documents. Keep their copies in Emails or cloud.
- Electronics and Chargers: Smartphones are vital things these days. Carry all the chargers and spare batteries or power banks if possible.
- Sleeping Bags and Tents: Always have a sleeping bag, carry tents too if you are going on trekking.
- Packaged Food: Packaged food is essential. There may be a shortage of restaurants or food parlors. Packaged diet will help in that case.
- Water Bottles and Small Utensils: Water is the basic unit for a living, Always carry leak free and good quality water bottle. Carry some small utensils to eat packaged food.
 - Sunglasses and Watches: Sunglasses and watches are one of those accessories which are needed it every place. Though smart phones can also tell time, but watches are essential when there is no battery on the phone. If you are going for a travel buy watches with Bitcoins, It's easy and cheap.
Travelling is one of the best real meditations for all beings. Even animals and birds do travel and migrate for a change. Travel and find inner peace.