I was born in Delhi. I lived, grew up, graduated from this city. From my first job to giving birth to my two lovely kids, everything has happened (and continues to happen) in Delhi. But my Delhi is not the one tourists sight-see or traveler fall in love with. My Delhi is Hari Nagar, Tilak Nagar, Raja Garden and little bit of Janakpuri. The Delhi which is my home, other than that I cannot guide anyone in and around this city.
But, when it comes to Rajasthan I am proud to say that I can advise and guide anyone.
I did my B.Ed from Jaipur in 1984. This was the first time I left my home, stayed away from my family, with two other girls. Independent and free from strict discipline, of my mother. I always dreamt of travelling. Feeling history through its remnant, seeing and touching, experiencing nature soak all senses, enjoying road trips by capturing the landscapes from my eyes and storing them in my mind forever.

Rajasthan was the ideal destination for a woman who secretly wanted to travel the world, but never really stepped out. In Rajasthan, I found a love for travel which I never knew existed.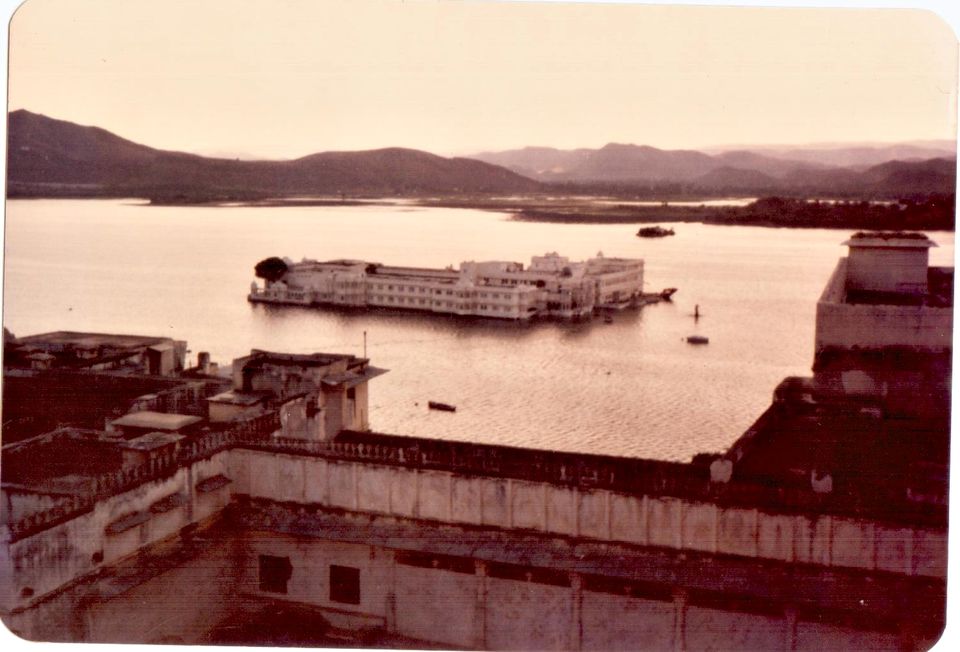 I fulfilled all my dreams in that one year I spent in Jaipur as a student. Me and friends, one the girls had a Royal Enfield at that time, would ride around Jaipur and visit the Amer Fort like a shrine.
Rajasthan is historical place with many kings, palaces and lakes. But it is the rich culture and unbelievable hospitality, maintained across generations, which really captures the imagination. Photographs can still do justice to Rajasthan's beauty, but you have not seen the princely state until you have been treated like a queen in the house of a local craftsman.
Jaipur
The city of Jaipur itself contains so much beauty that one visit is not enough to know it fully. Every structure in Old Jaipur is constructed by red stone and most of the houses in Jaipur are painted with pink colour, making it the world famous Pink City. Since kingdom of Jaipur never indulged in conflict of wars, it continued flourishing and this is visible in its historical monuments which still stand tall. The Jaipur City Palace, Hawa Mahal, Ram Bagh Palace, Aamir Fort etc are a living example of its glory. Two main market of Jaipur are Choti Chopar and Bari Chopar, which are famous for handicraft, ethnic wears of Rajasthan and jewelry of every kind (artificial and gold). This market also famous for some of India's best gemstones. In fact Rajastan University is also a tourist attraction because of its one of a kind royal architecture.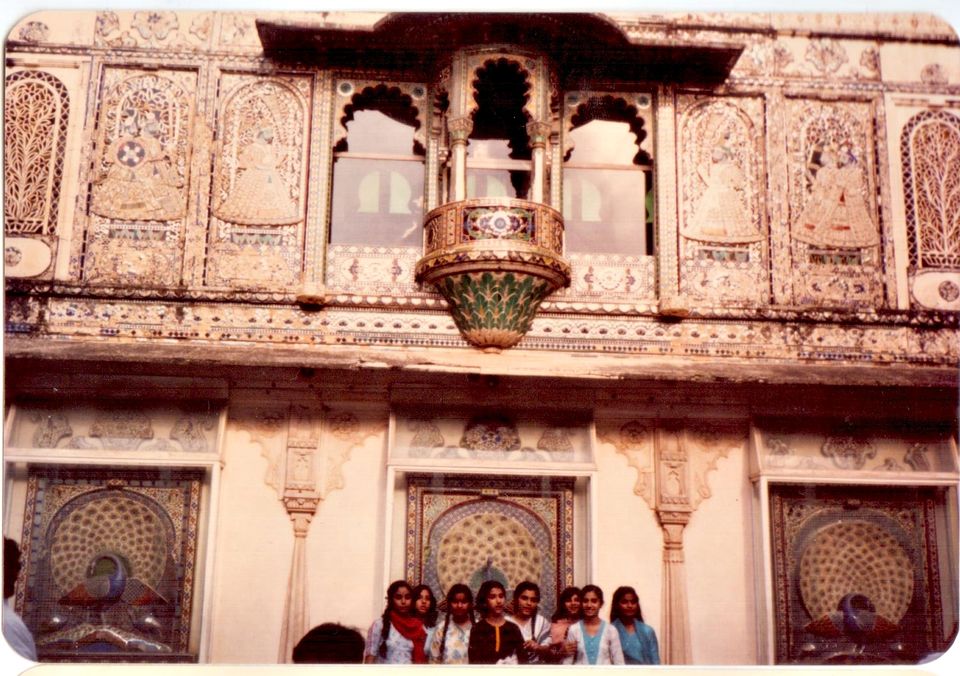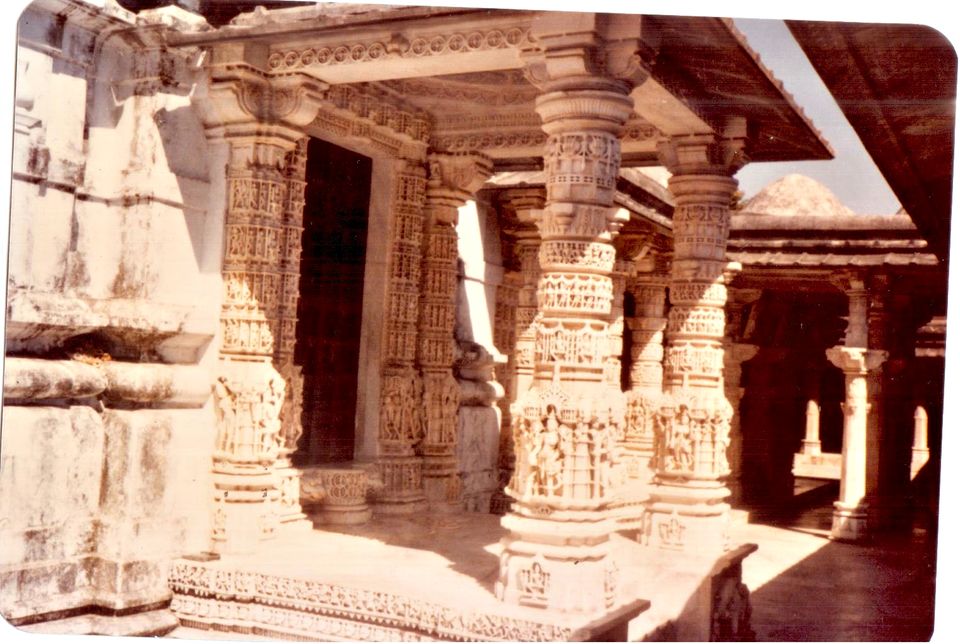 Raj Mandir and Ambar cinema halls were very famous at that time as they gave viewers a unique sensory experience long before these 4-D cinema halls.
LMB Sweet Shop and Hotel is famous for the royal service and serves to every customer in real silver wares giving them a taste of centuries old tradition.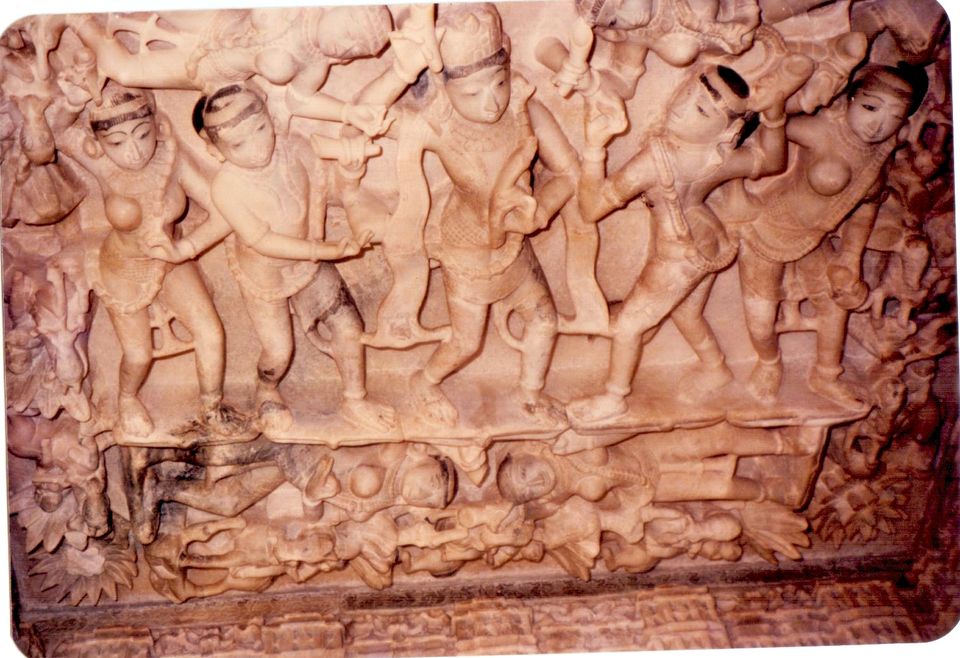 Banasthali University in Tonk, which is about 85 km from Jaipur is one of its kind in India. This university gives education from Nursery till PhD and many professional and vocational courses. This grand institution is for women only, and people wait for years to get their daughter an entry here.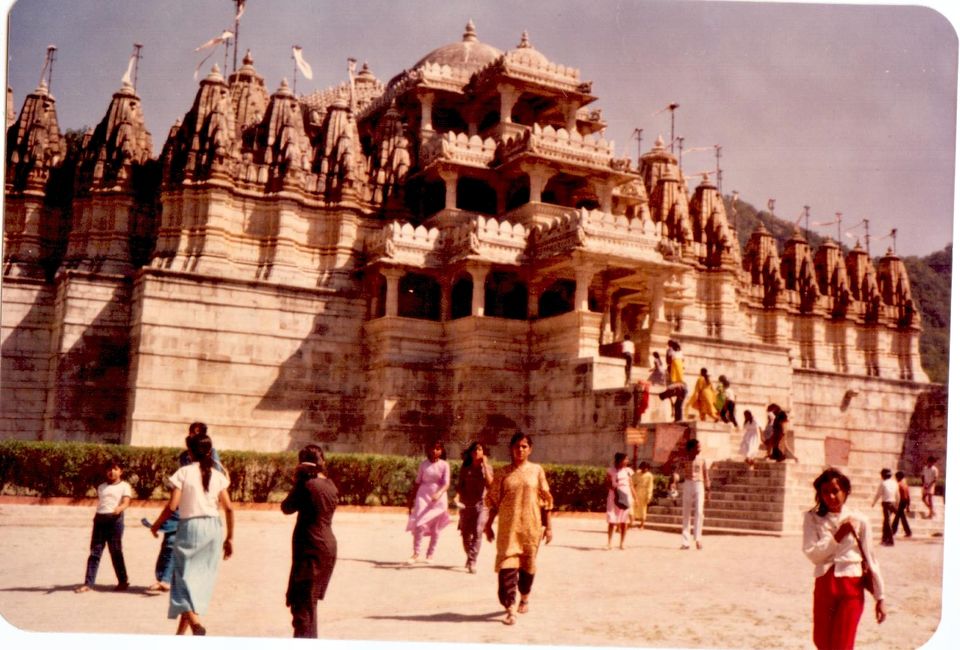 Other places in Rajasthan I visited during a school trip in 1984 are Mount Abu, Udaipur, Chittore, Ranakpur, and Dilwada temples.
Mount Abu is a hill station of Rajastan famous for good climate and Sun-set. Mount Abu sun-set itself is a tourist attraction. Nakki lake at the top of the hills is a picturesque spot where people flock to get a view of a beautiful sunset. It is believed the God Brahma digged the lake using his nails only.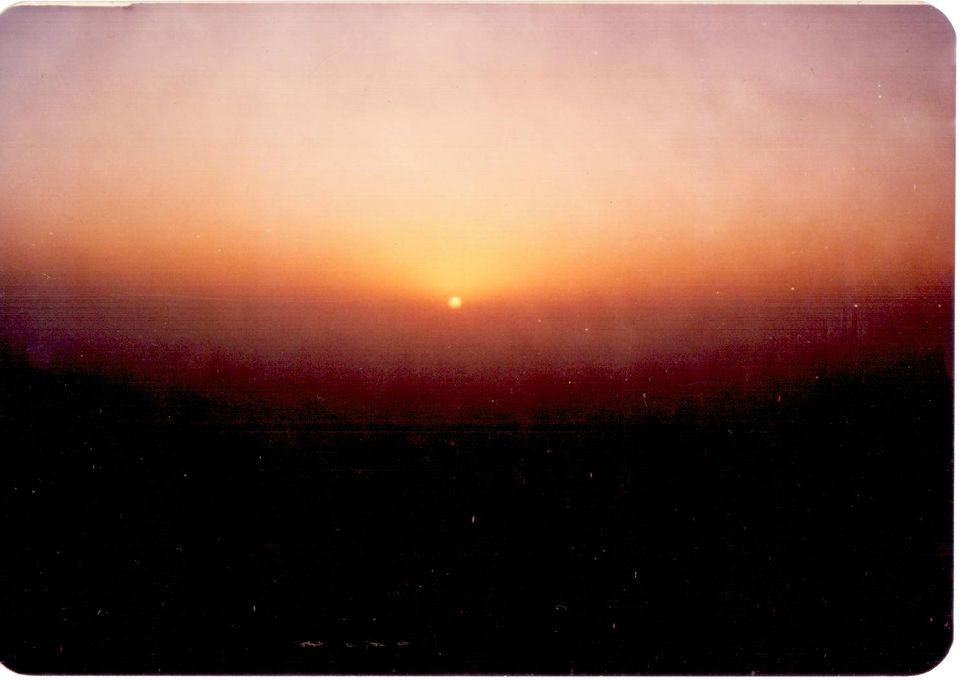 Udaipur is another historical and significant city of Rajastan. It is famous for City Palace and plenty of lakes, hence called the City of Lakes. Saheliyon ki Badi is a beautiful place and located at middle of lake.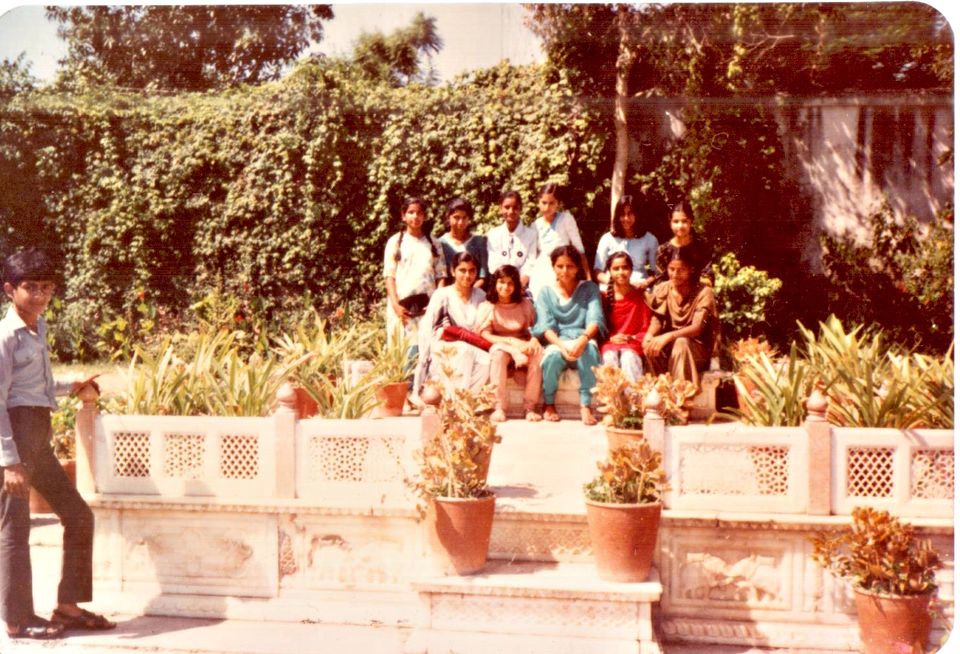 Historical city of Chittorgah, though a part of Rajasthan, but untouched with the prosperity like Jaipur and Udaipur, because of it's continuous engagement in wars with foreign rulers. Chittorgarh Durg (Fort) is not called a palace because it doesn't have the luxury and comfort of a palace and its utility was for protecting the city from attacks. Victory Tower of Chittorgarh, constructed from a single rock, witnessed many unsuccessful attacks in the city and is a proud monument which continues to stand tall in 21st century.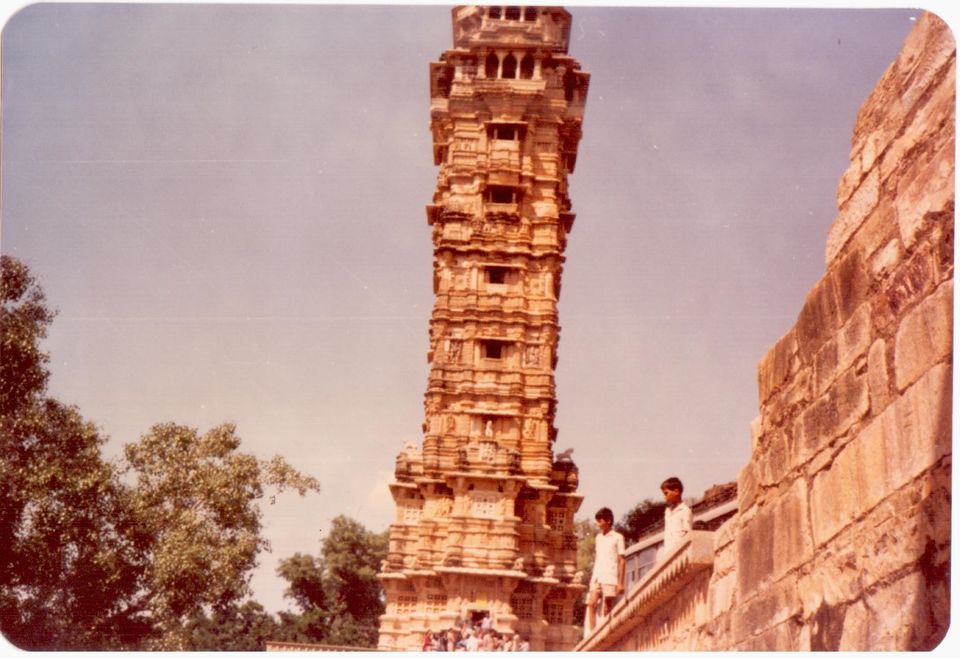 Though I passed through the Ajmer two to three times, I never got the opportuinity to visit Ajmer. I always wanted to visit Pushkar for its historical and spiritual importance. The temple of God Brahma is in Pushkar is the only temple of god Brahma in the entire world. Katas Raj temple pond is known to have tears of Lord Shiva.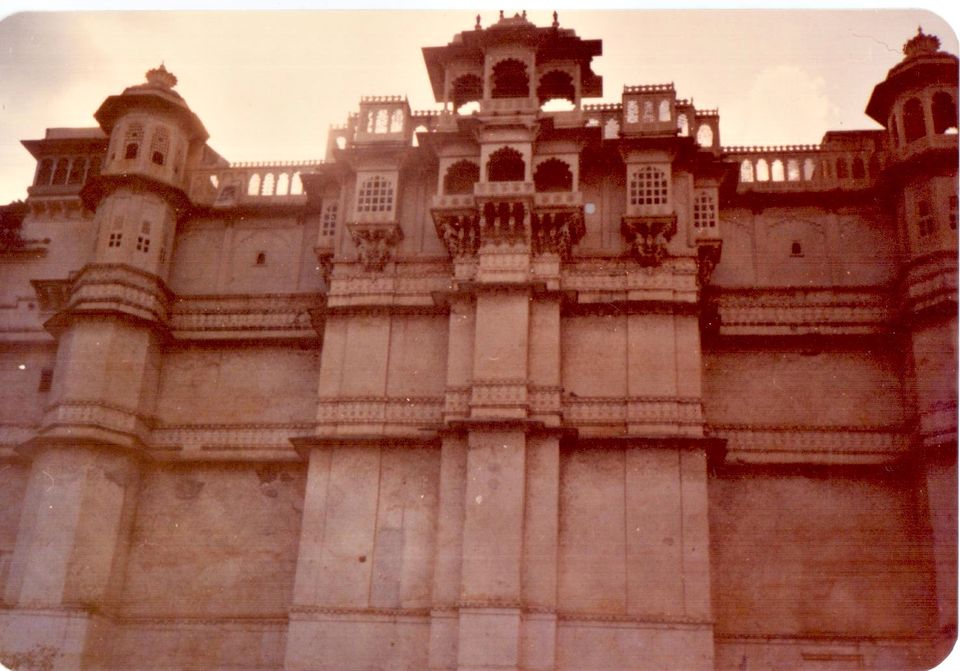 The most important aspect of visiting Pushkar is not only tourism, it is also India's prime pilgrimage.
As for Pushkar Mela, I remember being 21 and hearing about the hundred of thousands of camel who were brought to the dunes of Pushkar for a cattle fair. My teacher, whose father was jewel merchant, told us that Rajasthan as we see it would have been a completely different place had it not been for this annual even which surfaced the nomandic tribes, whose culture and music makes a significant part of Rajasthan as a whole.
That's why I want to visit Pushkar Mela. Because it will not be just a destination for me. It will be a revocation of a love which was founded on that very land, the land which made me the person I am today.
After 30 years, I want to go back to Rajasthan and see the place (Pushkar) which I missed even after an year of travelling. Hoping to find a young me, still relishing in the freedom, colour and culture which only Rajasthan can bring.