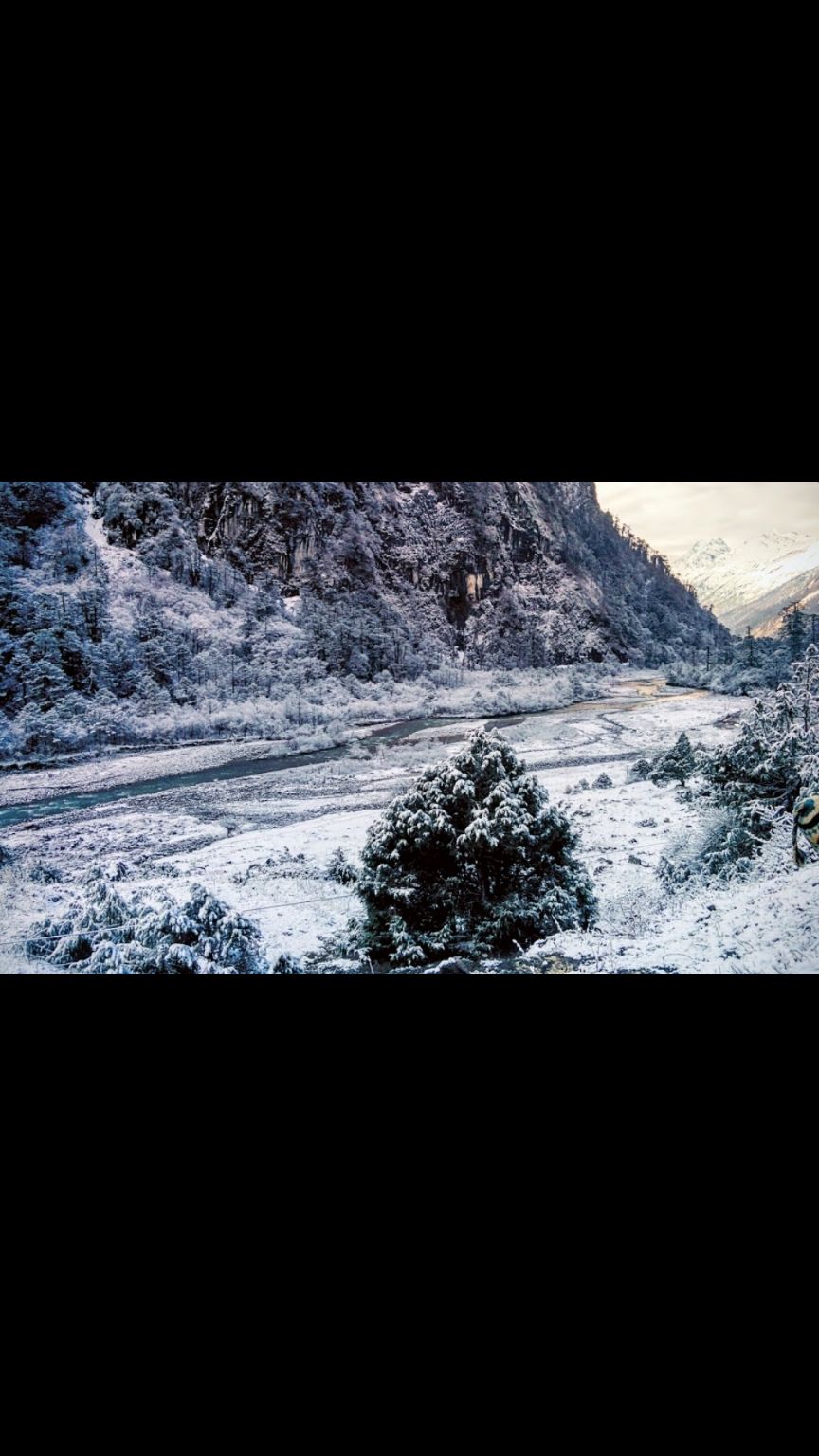 The great North Eastern Tour-March 2016
So I am writing this after 2 weeks of returning from this mesmerizing trip to the snow capped mountains of Northeast..and trust me I am still in its awe and can't get over its after effects of leaving me speechless!
Whenever asked me how was your trip ,I don't know how do I explain them and where do I start with. Should I tell them about the sights that my eyes cannot forget or should I tell them about the spine chilling breeze. I experienced snow for the first time, so should I tell them about my trysts with the snowfall or should I just tell them one thing- I cannot explain in words!! You need to go there to experience it.
Well for all the travel enthusiasts and those who have the mighty northeast in their bucket list here is a detailed trip information.I was there for 15 days in the month of march.Perfect weather, perfect timing for this trip.we were lucky enough to experience the apt climate conditions with just the right amount of sun and snow:)
The days were sunny yet cold but the nights were very cold with temperatures as low as -10°c.A proper acclimatization of 2-3 days was required before we hit the high altitude lakes and military passes.
So we started our journey from Mumbai amd landed in Bagdogra, and it takes around three and a half hours to reach Gangtok from Bagdogra airport by cab.
Day 1- Arrival in Gangtok- 1,100m altitude.
First day was more of just local sight seeing and preparing for the coming adventures! This includes taking permissions for the passes for Nathula, zuluk and Lachen village entry.
The main attractions of Gangtok are :
Tashi View point
Mayfair Gangtok Casino
Enchey Gompa
Gangtok Ropeway
Seven sisters waterfall
Gangtok has its own essence and beautiful streets..night cafe's! So many excellent music bands to be explored! The streets are always buzzing and we didn't miss a chance to taste special brewed drinks! It was indeed a celebration of life on Gangtok streets!
Day 2- Leave for Tsongmo lake and Nathula pass
Tsongmo lake- 3,700m is about an hour from Gangtok.Its famous for a few bollywood shoots done there, but its one of the most beautiful lakes I had seen with reflections of mighty ice capped mountains from all four sides ! The snow there got us back to our childhood days and we couldn't help but let our inner chilren out !
It was time to leave for Nathula pass as it closes by 3 pm, its a half an hour drive from Tsongmo lake, but we were warned of the immediate altitude change and sudden temperature falls! Layers of clothing always helps in keeping your warm and protected from the spine chilling cold.
Nathula pass- the Indo-china border is about 4,500m altitude from sea level and the temperatures in day are around -3°c but its too windy.
We halted at a nearby village called Zuluk which is at 3,000m altitude.
Day 3- Leave for Yumthang and Lachung-3,564m
Its a 5-6 hours of journey from zuluk till Yumthang valley. We need permissions to enter the valley which we had taken the first day at Gangtok.
 at an elevation of 3,564 metres above msl at a distance of 150 kilometres from  Gangtok. It is popularly known as 'Valley of Flowers' and is home to the Shingba Rhododendron Sanctuary, which has over twenty-four species of the rhododendron, the state flower.
Zero point is something which shouldn't ve missed when you visit Yumthang valley. It's got its name from the fact the temperatures are always below zero degree.
Day 4- Leave for Lachen, Gurudogmar Lake!
Lachen is around 2 hours of journey from Lachung and base for travellers visiting Gurudogmar lake, It is one of the highest lakes in the world and highest lakes in India, located at an altitude of 17,800. It is a lake which is considered sacred by both Buddhists and Hindus.
It is mostly frozen 365 days of the year and attracts tones of travelers being one of its kind of beauty!
Day 5- Return to Gangtok
We rested this day as we had experienced the lowest temperatures of our lives. Today was more of relaxed day again in the city exploring the monastries and local food joints. Being a vegetarian I had few food options but I had discovered a very healthy soupy dish called Thukpa! I just binged on Thukpa most of the times.
Day 6- Off to Bagdogra, WB Airport to Guwahati, Assam.
Its an hour flight and if you choose road ways it takes 13 hours approximately.
Day 7- Off to Cherapunjee, Meghalaya.
Its a 4-5 hour road trip and we planned to visit the 'Live root bridge' there.
Living root bridges are a form of tree shaping and they are handmade from the aerial roots of Rubber Fig Trees. By the Khasi and Jaintia peoples of the mountainous terrain along the southern part of the Shillong plateau.
There were around 3000 steps to and fro and takes around 2 hours to reach there.
It was quite adventurous and a good cardio exercise after all the thukpa i had binged on!
Day 8-Kazhiranga Wild life Sanctuary
Kaziranga National Park is the name to exemplify the most popular conservation efforts to save the endangered species like one-horned rhinoceros in India. Located in the Golaghat and Nagaon district of Assam, this most notable wildlife sanctuary is being declared as a World Heritage Site by UNESCO in the year 1985.
We stayed there in one of the home stays and some finger licking food was waiting for us to devour on!
Day 9- Off to Tawang, Arunachal Pradesh
We left from Guwahati early morning to Bomdilla which is 10hrs approximately by road. It was a pitstop before we finally reach Tawang. The scenic beauty of the entire journey was indescribable.
We are already excited about the coming days in Arunachal, India's most northeastern state!
Day 10- Bomdilla to Tawang
This road journey was around 8 hours approximately.
The temperatures fell with each mile we crossed and the snow density kept increasing.
We touched down Tawang late evening and by that time it was already freezing cold. But it didn't stop is from exploring the nearby local markets and good food to relish!
Day 11- Tawang Monastery
Monasteries have thier very important role all the northern parts of the country. You can experience purity, silence, quietude and tranquillity.
A very common visual at manestaries is monks praying thier daily rituals..young monks enjoying and playing in the Veranda..few monks in their 14-15s studying in groups..etc.
Its such a relaxing experience and half an hour spent at a monastery was as good as meditating for many hours anywhere else.
Then came the War Memorial experience which was late evening. The historic significance of all the wars was explained in depth.
Day 12- Visit to Bumla Pass
We left for Bumla Pass next morning which is 37 km from Tawang.Its 16,500 ft above sea level.
It is located at the Indo-China border.
We also visited Tso lake on our way. It was frozen at that time and that day was Holi. We celebrated Holi with Snow and trust me it was the most memorable Holi of my life.
Day 13 and 14- Return to Guwahati via Bumdilla.
Day 15- Return to Mumbai.
Our journey ended but the memories will stay for life time!