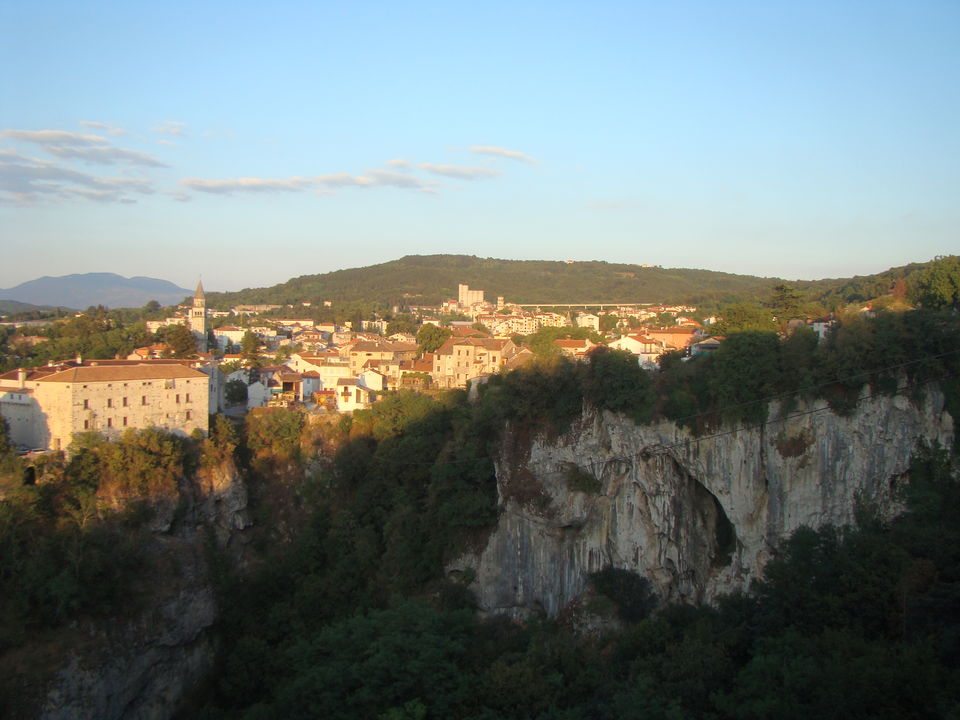 By the end of our little trip to this side of Europe called Istria, we became more convinced that beyond the beautiful and glorious tourist sites, what leaves salt on our lips is mostly the bunch of people we meet along the way: a family, a friend, a connection. We take with us how a nation's history still perfumes its old city and wounds still riddle some buildings, as well as the revolutions born over coffee or beer, the stunted vocabulary of its older generations passed through the youth.
How war has shaped a people. But we also see a nation of tenacity, of hard stuff, but with the kind of flexibility and welcoming disposition only people who have been oppressed for long could offer to strangers who came in peace. How art and statues have flourished in the arid earth that war has left. Goodness, too, is a tough weed, a vine in constant search for the sun, at least for a piece of the sun, climbing, breaking through walls until it wraps the whole wall green again.
Before crossing the border from Slovenia to Croatia, jokes were exchanged among us friends who were coming literally from all parts of the globe. [Living with these people was a constant exercise of embracing diversity, prejudices, cultures, colors, difficulties, fun, adventures, etc., which is another story.] We had just entered Croatia to park our car right in front of the Welcome to Croatia sign as we waited to retrieve our documents, when two friends started to banter that would lead to an almost fistfight.
Fearing that the border authorities would notice, we asked the two gently to wait at least for us to drive past the sign and a little bit further away from the police. There was again peace on our way to Pazin, which is at the heart of Istria. A baptism awaited us. It was for a girl named Vita, which means life. There was no external sign of conflict until the banquet. While we waited for the host family to take us to our accommodations, I found one turtle inside an empty aquarium. It looked lost in a corner all to himself.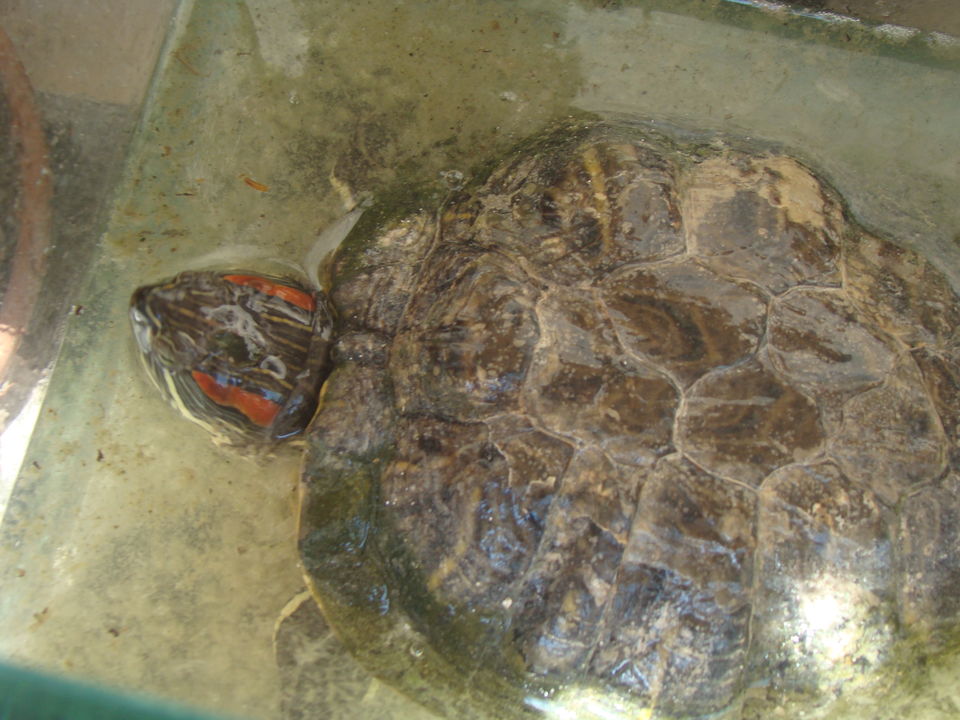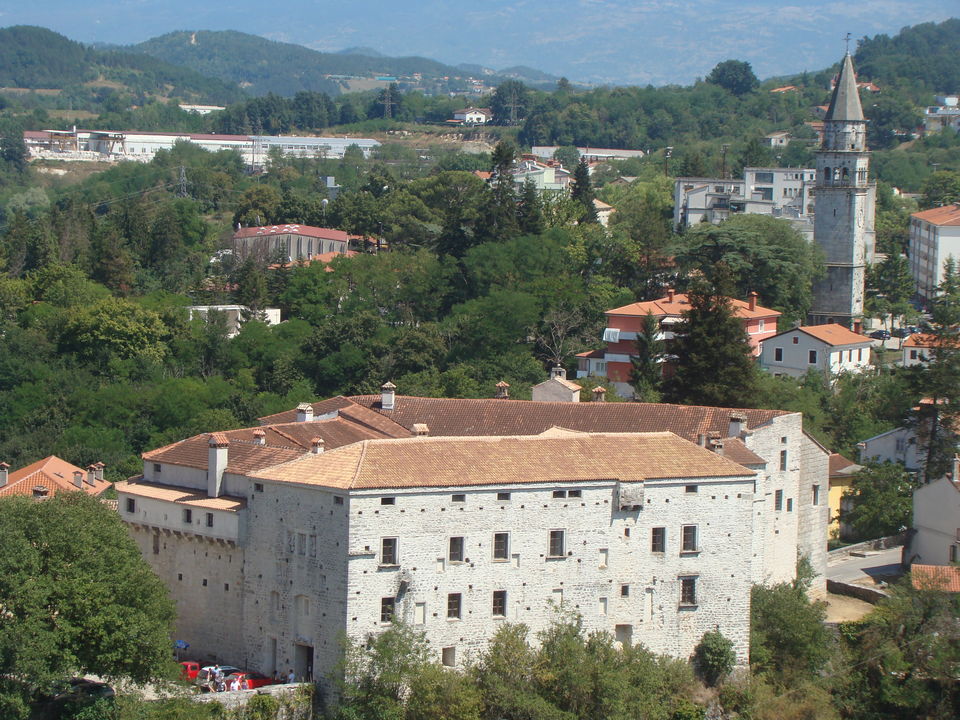 It reminded me of our trip to Trieste (Italy) where I stumbled upon a pond of turtles. Turtles. Barely more than a month ago, in the last days of June, I found myself by the backyard of a house somewhere in Trent (Italy), looking over the garden, and then the stream just below the railroad, and then a backdrop of the Dolomites. This is a European version of our backyard back in the farmlands of Southeast Asia where I grew up.
A garden, though, there was instead of a fish pond and a pig pen. I used to spend the last days of May waiting for turtles to come out of the water, a sign of rainy days of June to come. And that in a few days, I would leave the farm to go to school. In some years, the turtles did not come. Here, on a rainy June, I was waiting for something to come out of the stream. And a high-velocity train streamed past, but no turtles. Some things do take quicker strides, while the rest still bear the weight of home on their back. Now, more than two decades later, I looked at a pair of turtles, far from my home, wondering what sort of news, of consequences the arrival of these turtles would mean.
This part of the Adriatic is known for the northern wind called Bora, which sometimes reaches hurricane-strength. It is common during winter, but there at the core of summer, we felt some familiar gusts coming our way. It was more of the breeze coming from the south of Italy as a band from Puglia was performing at the castle in Pazin. We looked around and many of us were foreigners. I mused: We are all nomads, trying to tame a tomorrow that is always to come. We are all migrants, made of earth and sea. Sons of the migration of waves and seasons. Always pushed by the winds of destiny and the tides of dreams and thought. And we wait. And we wait.
I was full of such thought as we dropped by Trieste again on our way home. By the Church of St. Pascal, a pond of small turtles welcomed us. For some reasons yet still unknown to me that moment, our two companions started arguing again by the parking lot.
I walked away, a little philosophical, reflecting on the meaning of the migration of not only civilizations, but of moments and years, the opening of the pages of new writings towards the future, until the very end. I thought that in the coming tomorrows we shall speak again by the veranda, by the swing about how we miss the places we have yet to visit, such longing to see again strangers we have yet to meet.
The turtles came that year. In turns. I guessed it was a good sign, but the meaning of which is still blowing in the wind.