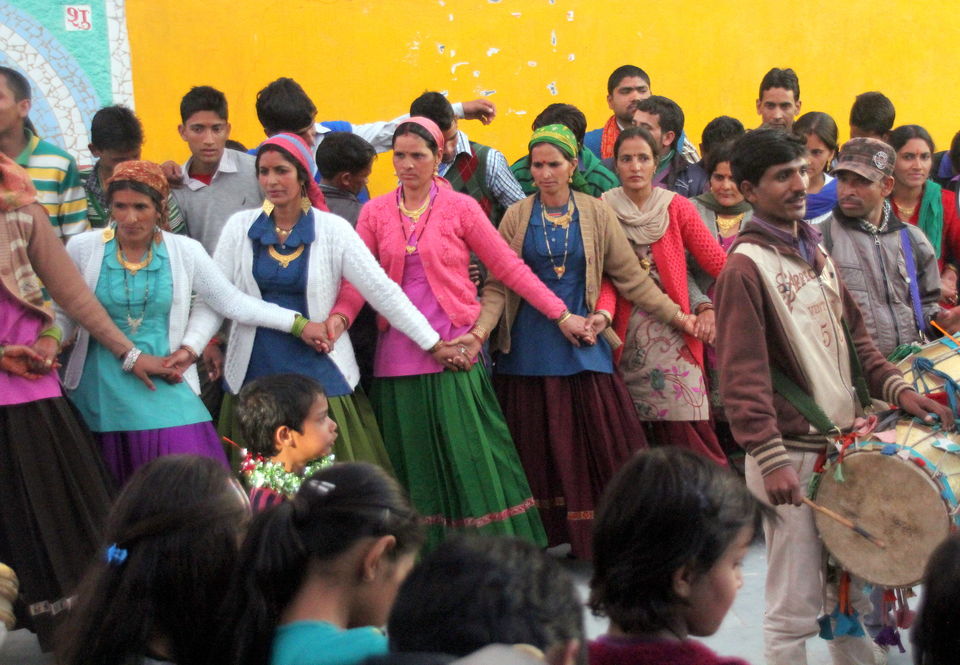 While death is mourned across the globe, in the hills of Uttarakhand it is celebrated with dance and music. 
As the dead body is taken on its final journey, a group of musicians accompany people who stop midway to dance to the beat of the drums as part of a ritual. The musicians play the ransingha, a handcrafted trumpet, popular in the hills.
The 'dance of death', locally known as 'Painsara', looks like that of a celebration except that it is performed around a dead body awaiting cremation. Painsara is believed to be about 2000 years old and is performed as a funeral tradition
As per the local belief, death is a liberation from suffering, and therefore, the passing away of a person, especially an elderly one, is marked by the dance. The ritual also denotes that the person was a good soul and large number of people have gathered to bid adieu to him.
There is another unique ritual as per which 'pagadi' is placed on the head of the dead body and a Bhagavad Gita is placed in the hands and spectacles on the eyes. This is done to create an impression that that the deceased person is reading the religious text on their final journey.
This definitely is a beautiful and positive way of bidding farewell to a departed soul.
Have you ever been to Uttarakhand? Share your travel stories with Tripoto community here.