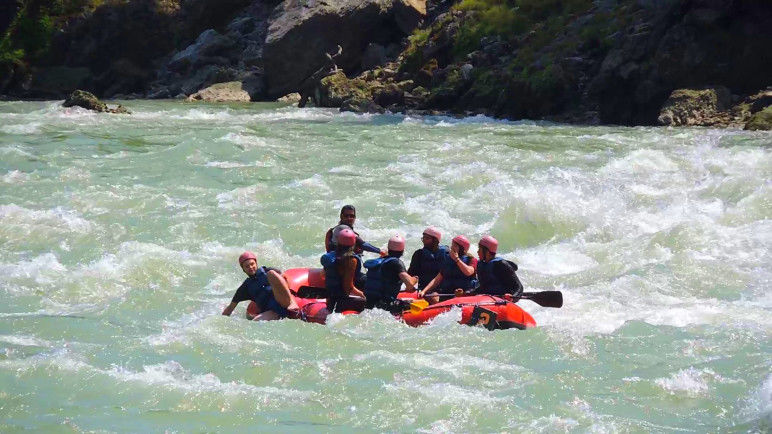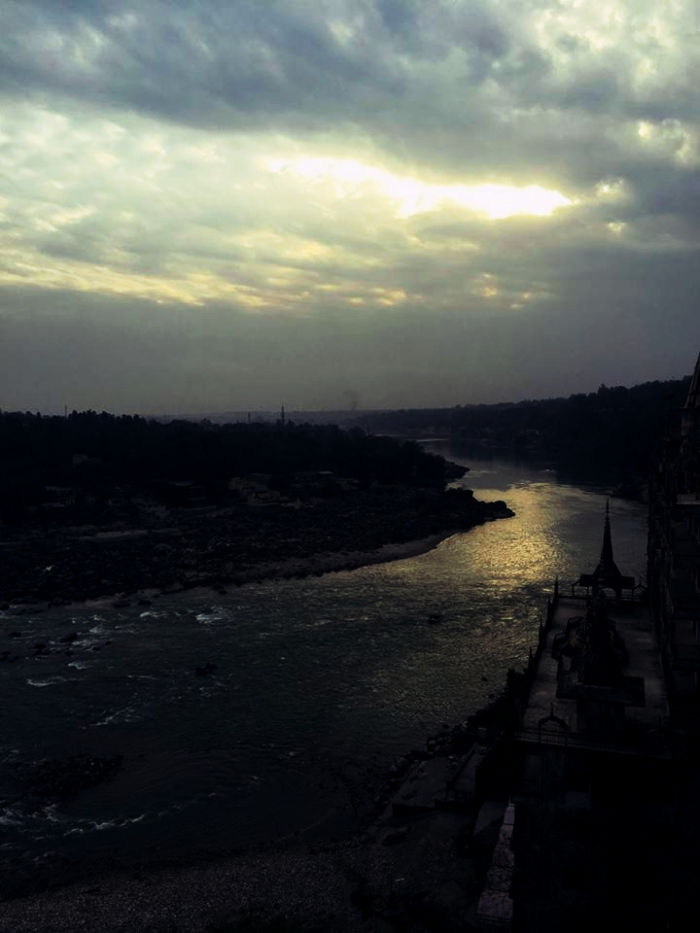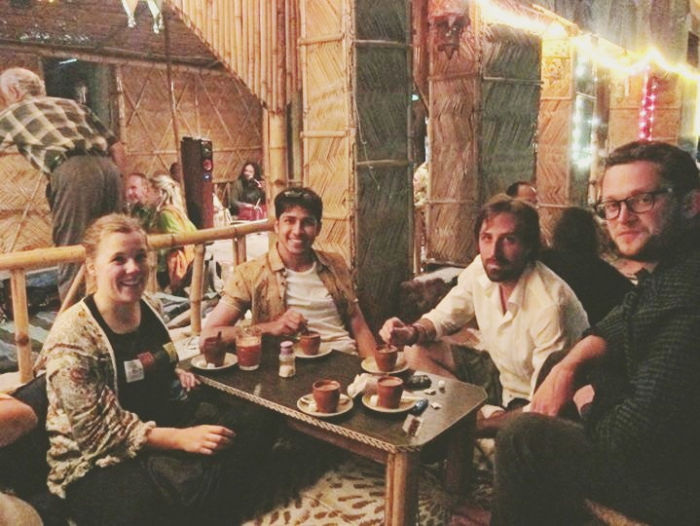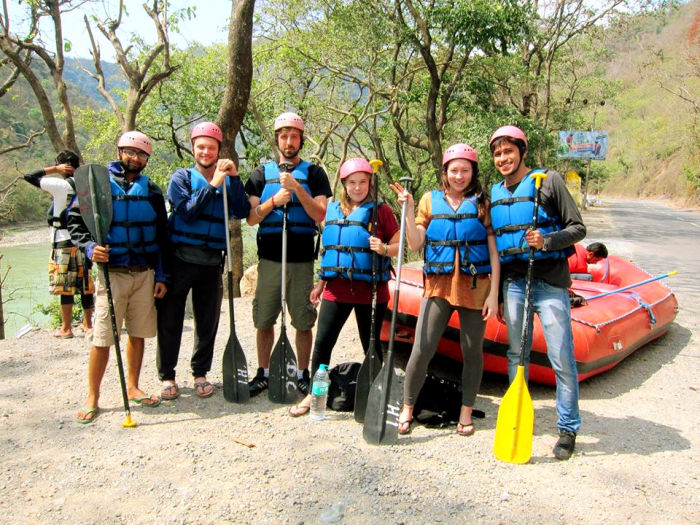 It was 16th march, 2016 06:00am. I had packed my rucksack light. It was in my mind that this time I would meet more travelers than last time I did. I landed at Indira Gandhi International airport, Delhi and then I traveled overnight in a bus to Rishikesh, one of the serene and holy places where I have always wanted to come back and even thought of settling here for ages. It was 4'0 clock in the morning when I arrived at Rishikesh after encountering my bus ride with a cool girl Tanisha who had wished to travel by herself but her mom wouldn't agree to her whims. Nevertheless, we shared a bulk load of secrets and honest confessions regardless of her mom sitting few yards away from our seat.
The weather was chilled and being ignorant I was not prepared for this. I was shivering, besides this, there was a lot going through my mind instead of bothering about not to get sick. I took a tuk-tuk which dropped me in close vicinity to Laxman Jhula. At this odd hour, I was all by myself strolling around "This is why it turns out to be appropriate when my Mom says; I know sometimes you walk around like a Ghost! And I know I won't invite myself on board to argue with her on this matter!
Nevertheless, I chose to stay longer on Laxman Jhula and embraced the breathtaking view of the mountains, river Ganges alongside to it. At this juncture, I came across a South American girl who seemed to know Rishikesh better than most of the Indians. She escorted me to my hostel making her way to the Yoga Extravaganza, for which I still ask myself how they do it for endless hours! Anyway I know I sound plain stupid but I speak my mind.
Well, I checked in and there I see Mr. Hawkins aka Ranbir Kapoor which he proclaims that most Indians say he has a resemblance to the celebrity. He has been lying like a dead corpse seemed he has been sleepless for ages.
From now on we went onto the streets and we ended up strolling all day long till dusk as it seemed pretty much like angel walk which we did at Osho(Tantra) Orientation thing. There were so many pretty westerners and on top of that I never felt like I belong from here.
Later on, we got around meeting Georgia, Lewis and Lily. Then onwards, the experience that we shared amongst us was beyond crazy. I would try not to get into details. We decided to go for this Royal view Café which had its magical spell upon us due to its breathtaking ambience along the Ghats of the Ganges.
I had always waited for this moment where I would decide to finally lose the virginity talking about smoking up fellas!Behind our cosy spot, folk music was being played which actually had a good tempo, which aroused Georgia to beat the Tablas.
The very next day we decided to go for rafting. Every one of us was pretty excited about it. Arya and lewis were already high and not mentally strong enough to hold their paddles. Henceforth Tyler and I had to sit up front in the raft which I didn't saw it coming. last time when I did rafting, I was insisted on sitting in the back. But here things were different! I was a bit paranoid about the situation. Precisely I was aware of the consequences of sitting in the front. We did finish it however we were not so much appreciated by our lead.
The day was coming to close to one of the memorable nights encountered for which we all are not yet sure the memory is for the best or for the worst. I would refrain from getting into minute facts. Let me open the Pandora box! I am talking about having Bhang lassi "excerpts from the events when we woke up after 12-14 long hours of sleep and spilling bean bags all over the hostel" it was a havoc, Tyler and I kept on having masala tea until we could make ourselves feel back to normal. We were riding a scooter and then in a blink of an eye we skidded. And then we were on the road laughing at each other ended up getting cuts and bruises. On a matter of record, I had two minor accidents at Rishikesh of which one I mentioned and the reason for the other is in my journal. I enjoyed both of it, though. We left Rishikesh boarding a Volvo on a positive note and mixed feelings as well.
My Recommendations to Stay, Eat and Explore
This trip was originally published on Wherever you go, go with all your heart!