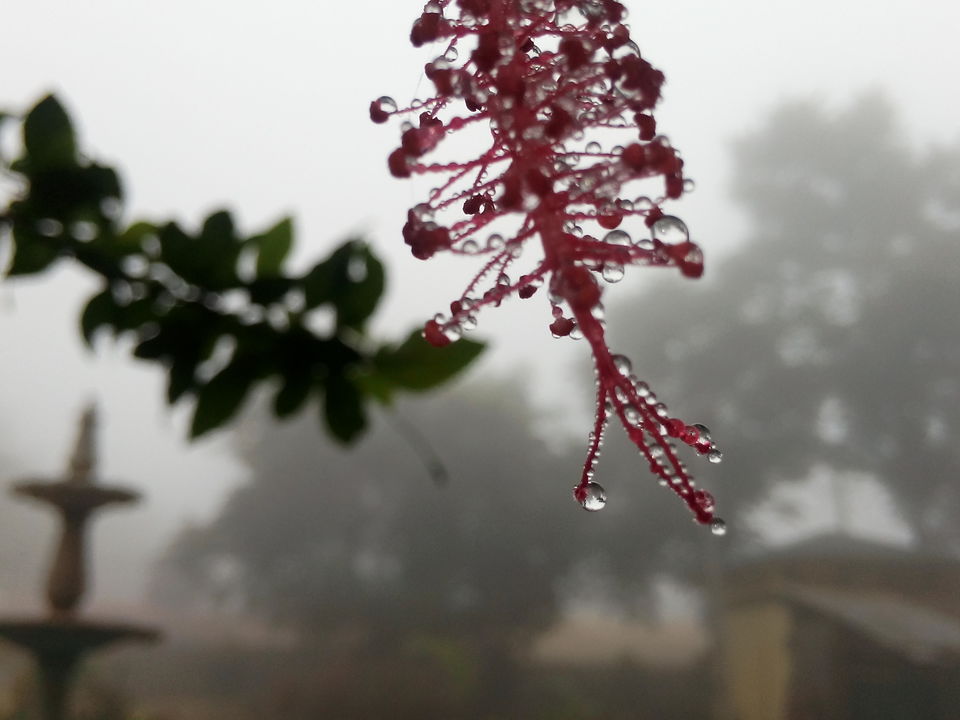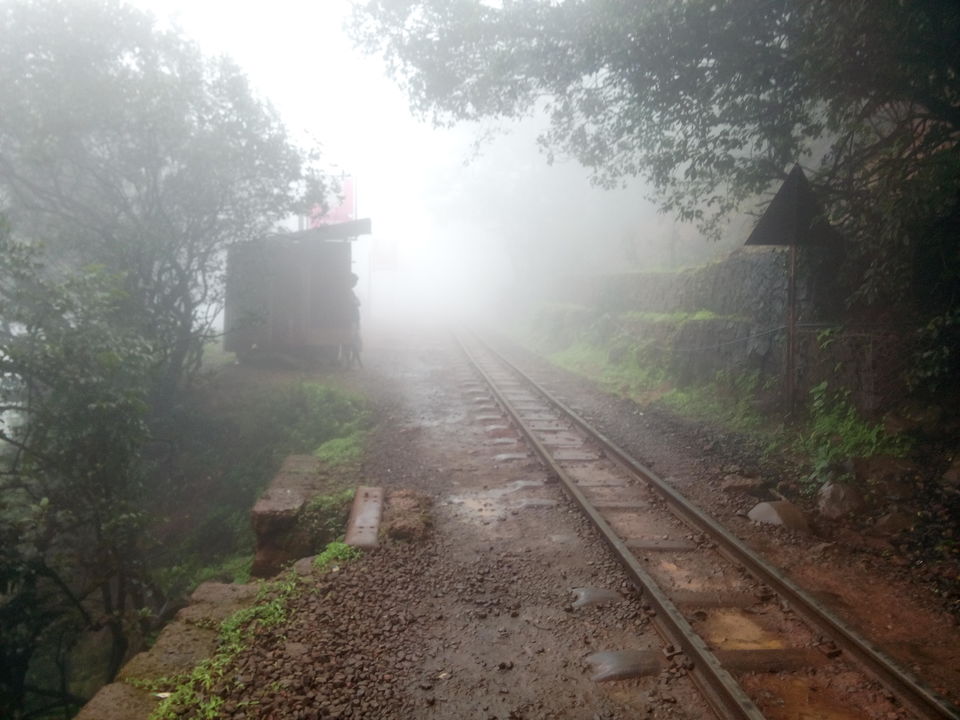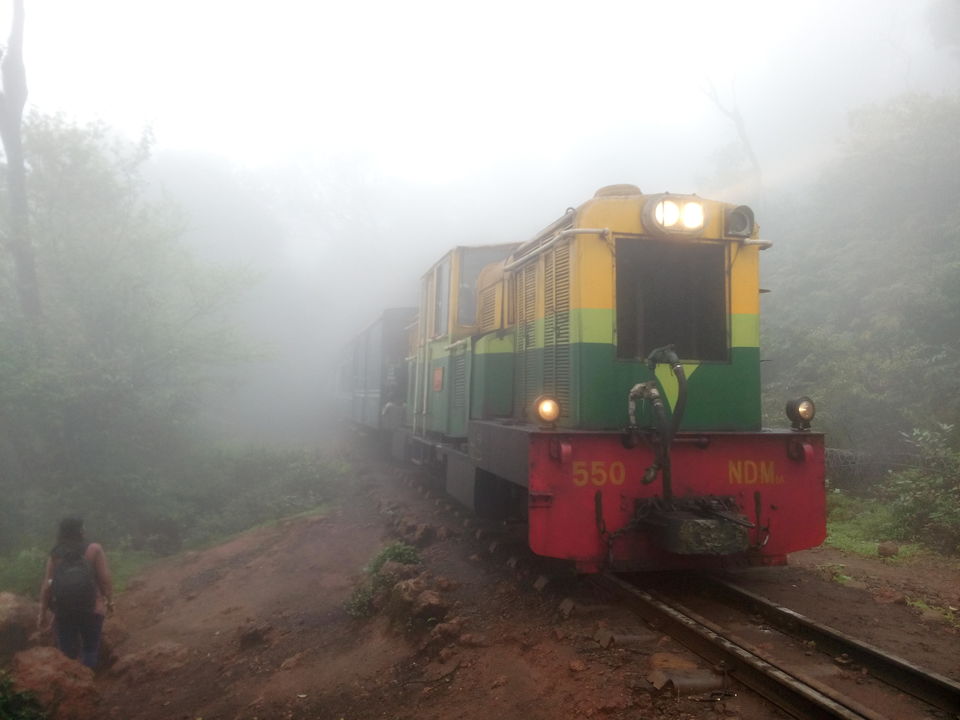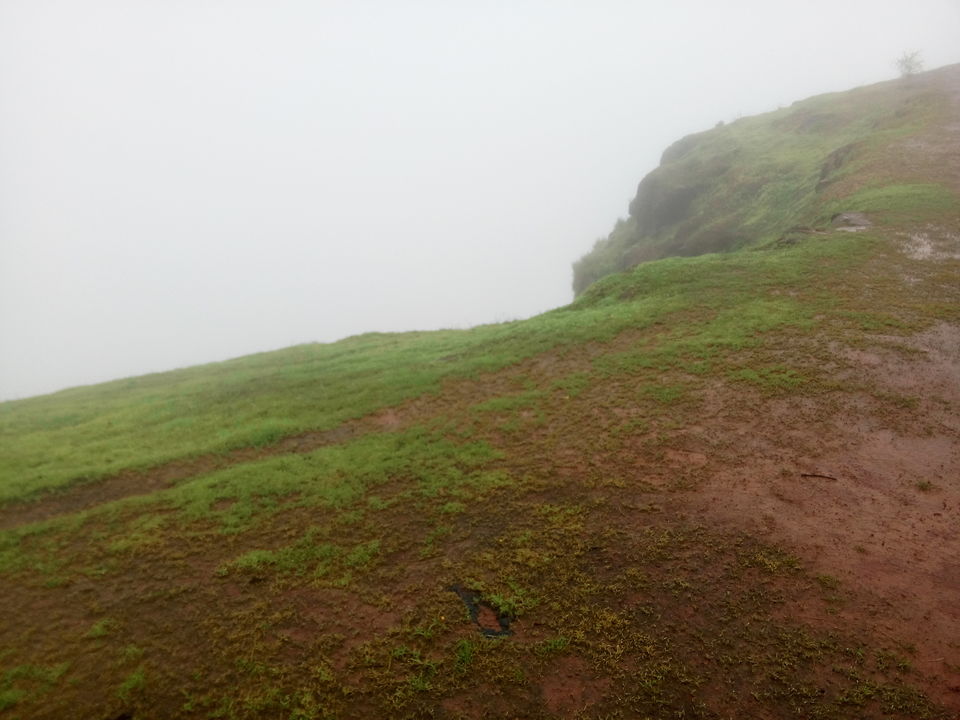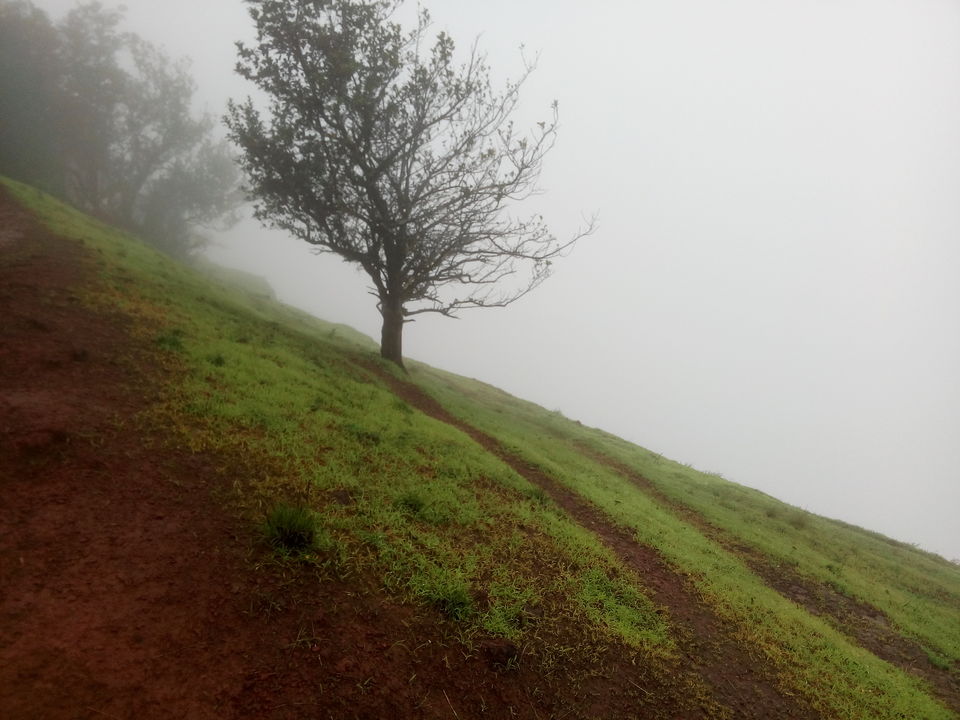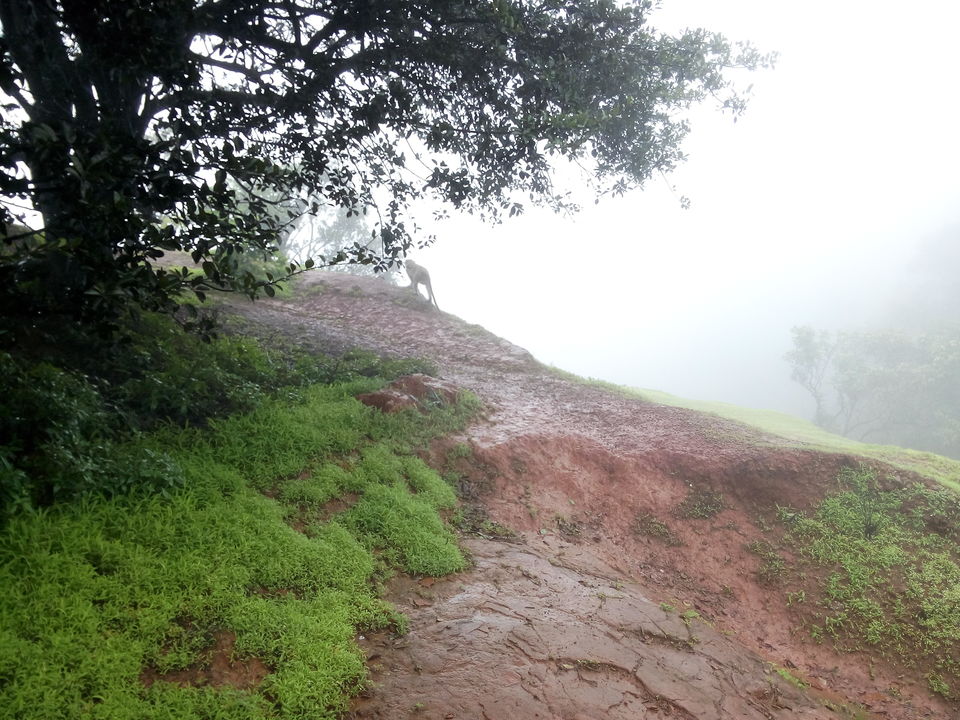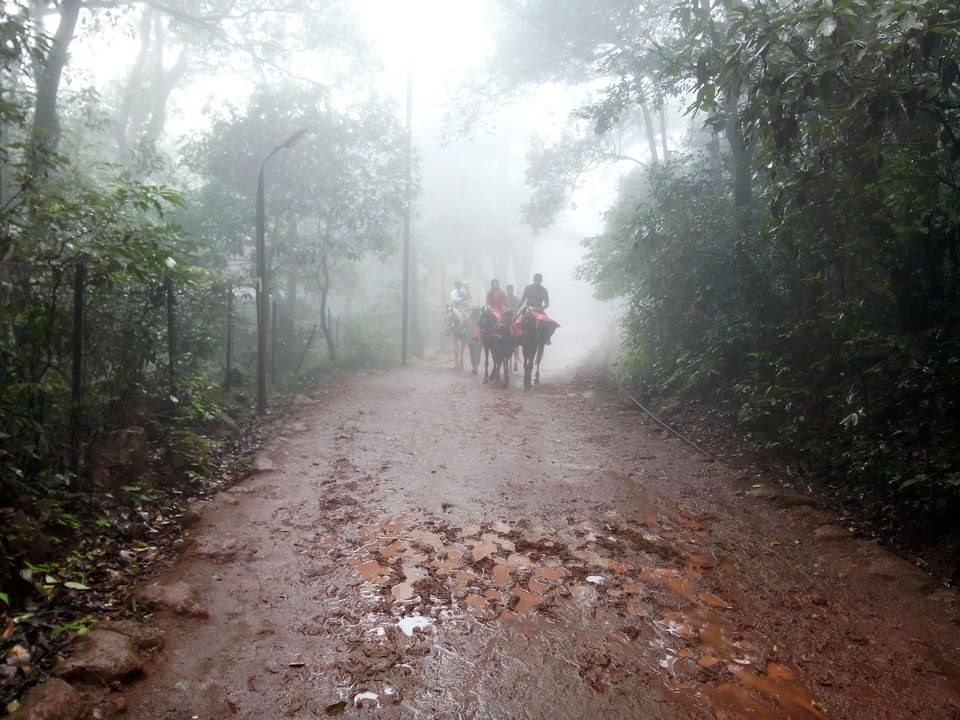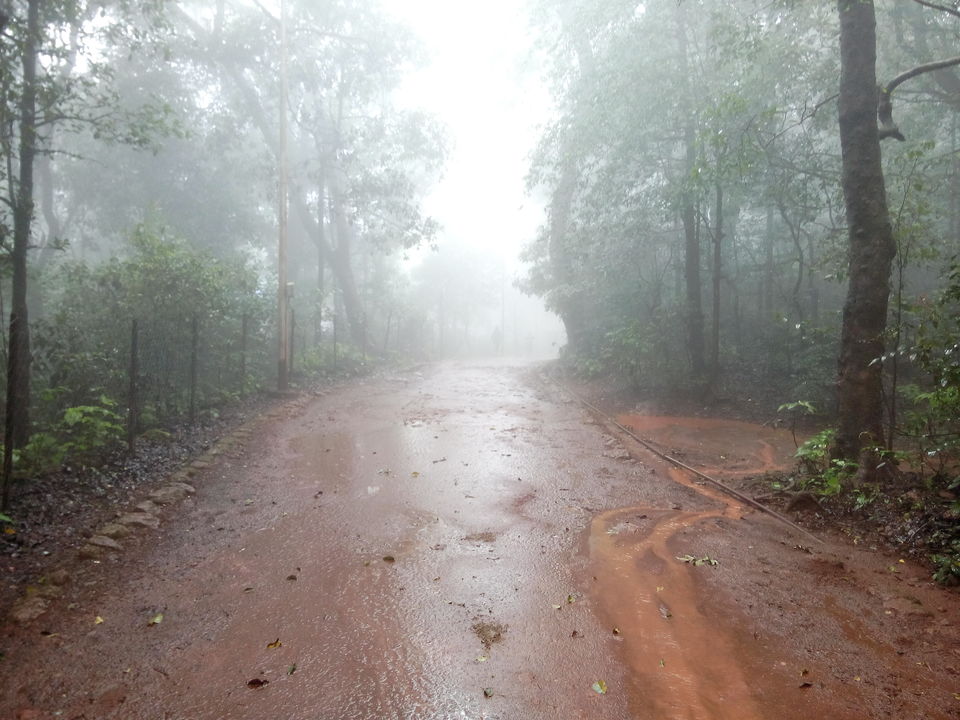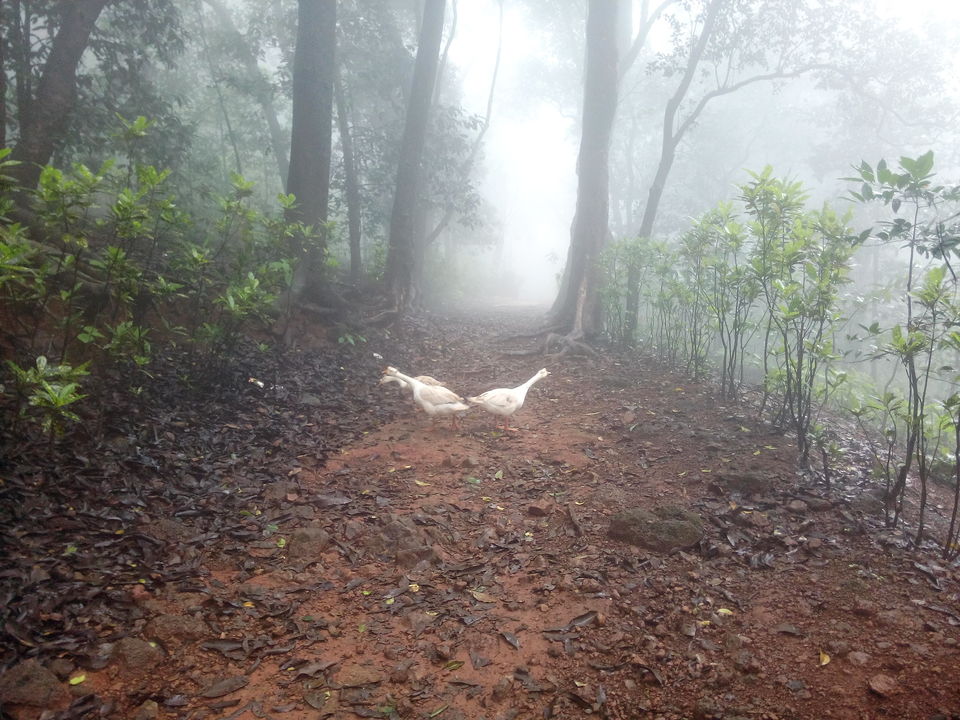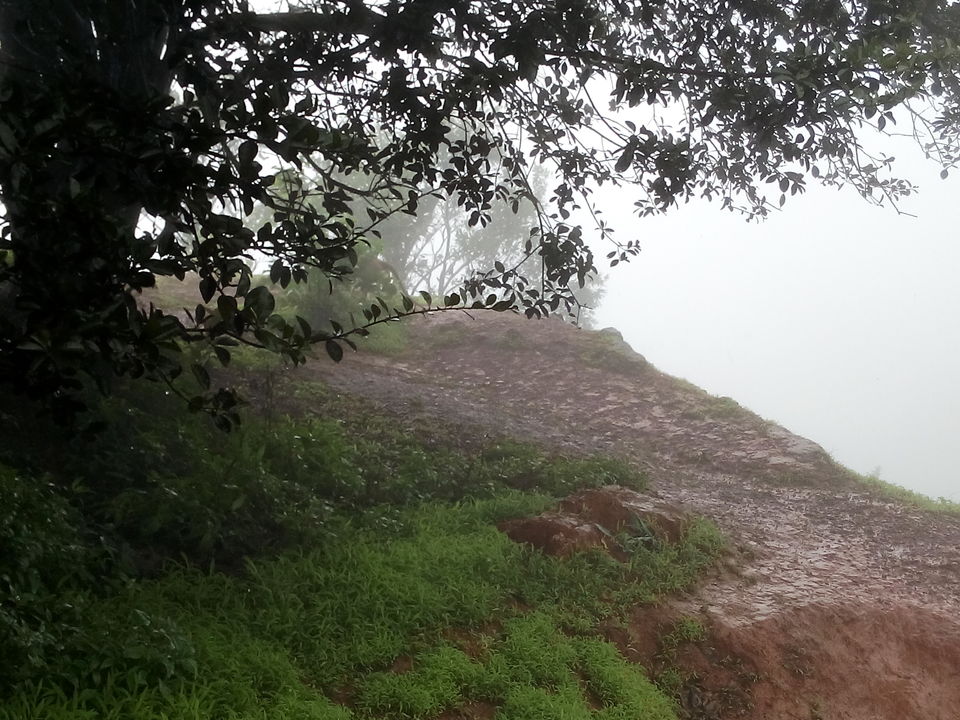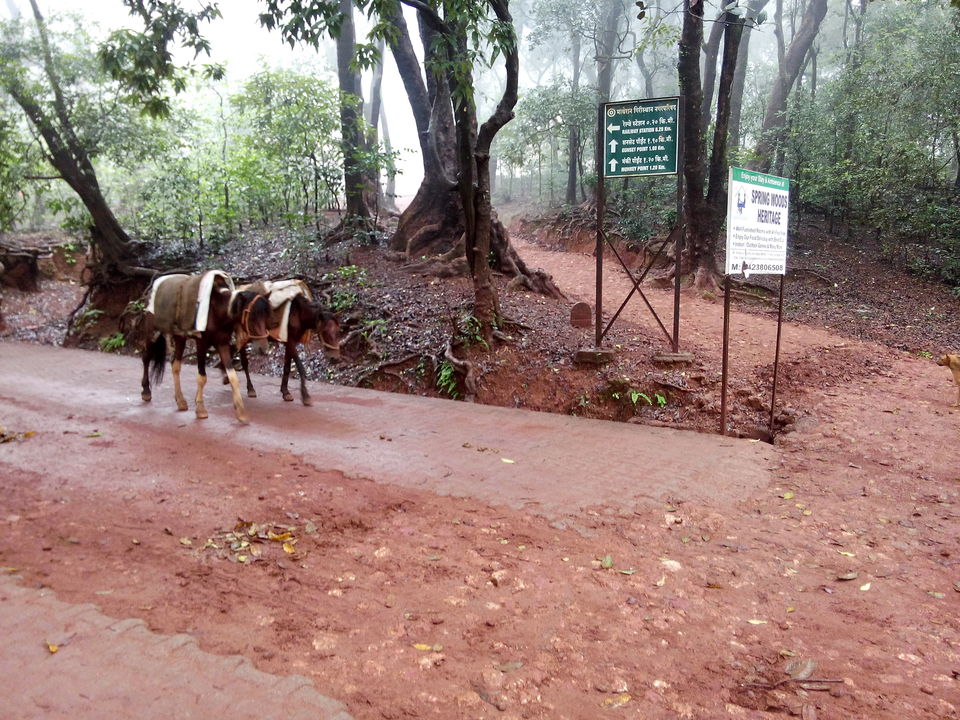 The most incredible aspect of this small hill-station, actually the smallest in India is that it is the only hill-station in Asia which is completely automobile free which leads to the place having an unique serenity of its own.
Matheran, meaning forest on the forehead of the mountains is a 90 km drive from Mumbai and is a nice peaceful place to be close to nature and to be lost walking through the woods.
I visited Matheran with my friends in mid July of the previous year. I had my timing perfect as the rain water dancing on the lush green leaves and the flower petals makes them more alive an gives them a distinct beauty and you could smell that peculiar earthly scent lingering in the air due to the rain, though I doubt that everyone likes that smell. It was raining most of the time and we were completely soaked in rain and it was real fun walking the trail with the mud sticking to our shoes. You can see how rain creates ornaments in the picture below as my friend's head is being decorated by this beautiful natural jhumka.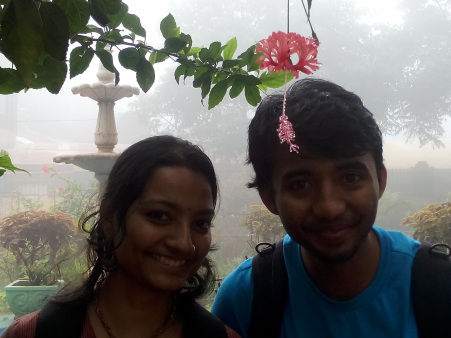 I know what you are thinking. It is placed on the wrong head but it still looks great. Doesn't it? Matheran is full of monkeys and they keep trying to find different ways  to trouble the people there as if they get some sort of pleasure in it. They will steal your food and make fun of you and you will stand there cursing him helplessly and wouldn't dare do anything unless you want to get your ass kicked by an army of monkeys. The ducks had a different way of greeting us. We happened to pass by a side trail where a few ducks were walking along the way and as soon as we tried to follow them, they start fluttering their wings with full force  and shouting at us and I was like Jesus, calm down dude, its not like we are gonna eat you or something. Well, these ducks must be speaking in the mumbai tone " Apun Ka ilaka ha ye, idhar se nahi jaane ka, chup chap baaju se kat lene ka". 
There was an eerieness in the atmosphere of Matheran as we were completely surrounded by mist. We could see nothing ahead of us which made the journey more special and adventerous. Occasionally we would hear whistling sounds and to tell you the truth, they scared the hell out of me. We thought that they might be coming from other people who were nearby, but I was always doubtful. Well, we came to meet an old man there and he can be described perfectly as those guys in bollywood horror movies who are dressed with a cap on their head and a shawl around them and say " babuji, udhar mat jaana, khatra hai....". This man revealed the secret of those whistling sounds. He showed us a photograph of a bird known as malabar whistling thrush. This bird is very common in western ghats and its sound exactly resembles the sound a human whistling. I have to tell you, I was very relieved.
 I do not know but for some reason I found the greenery of the place very peculiar and I was captivated by it. There are some nice points where you can capture amazing scenic views of the hill-station wrapped in a blanket of mist. One such point was called Louisa point. The same old man told us that the point was named after an english girl named Louisa who had jumped over the cliff for some unknown reason. Well, I don't know if the story is true but these folks sure do know how to amuse tourists. 
If anyone is fond of history, in this small hill-station, you can also see some ancient bungalows that once belonged to english people  and now have been converted to resorts. But you can still see photographs and artifacts from these times inside these bungalows. We were wholeheartedly welcomed by the people who served at that resort.  
I really enjoyed the journey and  realized that its very rare that you get to visit such a calm and tranquil place like Matheran. I am really glad that fate led me towards the road to this place.