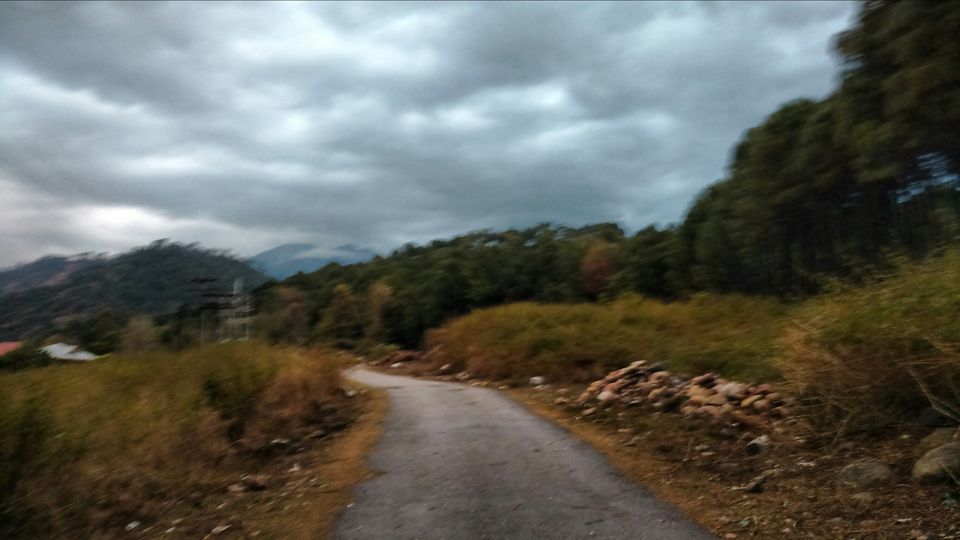 Well.. after reading a lot about the mountains and how much people enjoy there, I finally thought of leaving my mountain fear aside and made a fresh start (I was forced into doing it by my brother :P) And because it had been a while since I went out with my family, so we decided to tag mom and dad along. Now, I am sure others will also agree.. if you are travelling with your parents you have to visit one or the other temple to suffice for them :D. For me it was Naina devi Temple and Jwalaji as well. Surprisingly, the weather at both places was really pleasant. No rainfall and soft breeze. Photos came out to be amazing.
Then we started our mountain journey. First stop was Chari. It is a small village in Kangra district. We had booked a homestay there as we had planned a short trek around it. After much trotting around, we found the house. The rain had pouring heavily so we couldn't do anything that day except enjoy the tea, the campfire and super awesome conversation of our superb hosts.
Covered almost all the famous places... The church, the monastery. But to me the most appealing part was the bhagsu falls. Located above McLeod gang, the fall is a bit of trek. You have to get up to Shiva Cafe to actually get the feels. Tranquility. That's what I felt there. And of course the clouds. They made the whole mountain experience worth it.
Let's see when do I get my calling again ;)