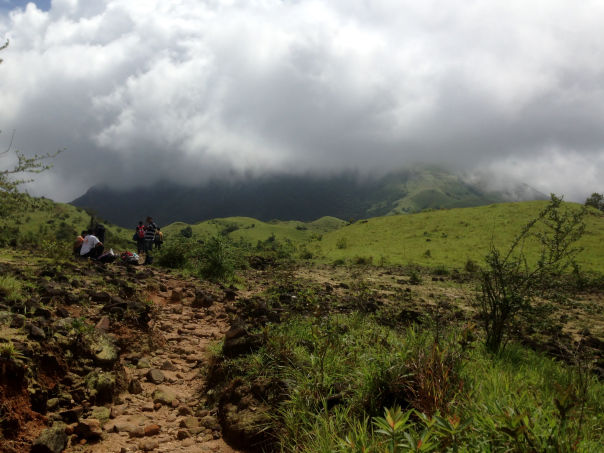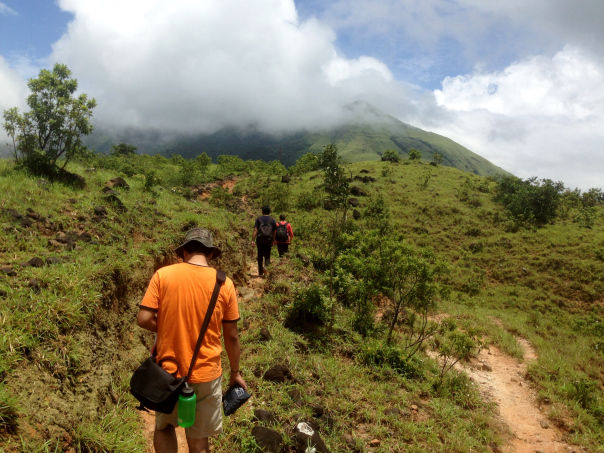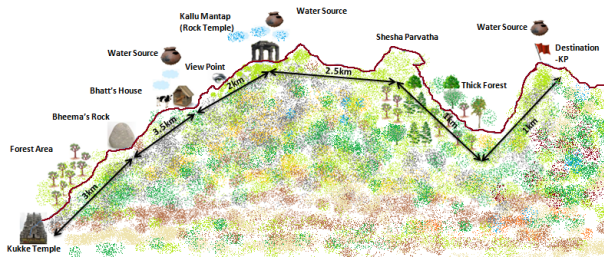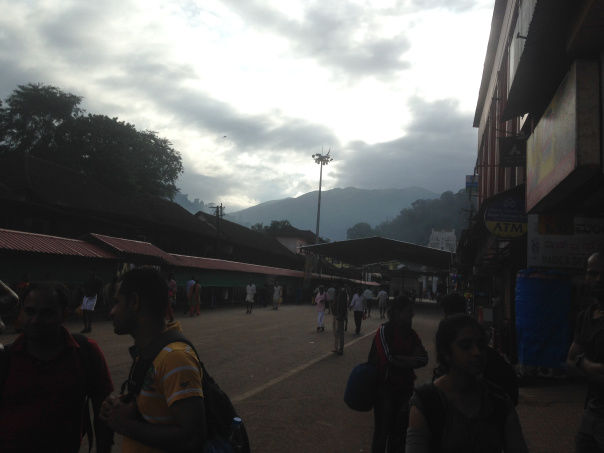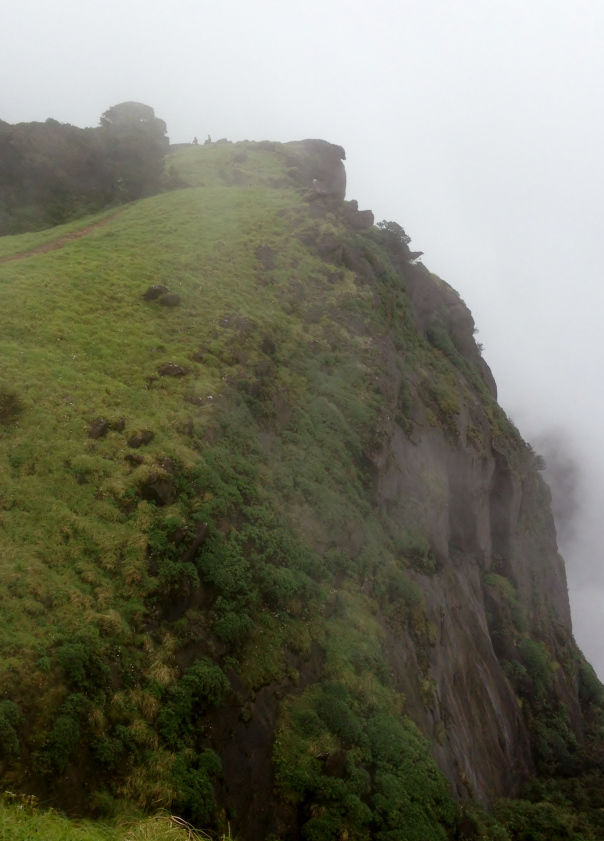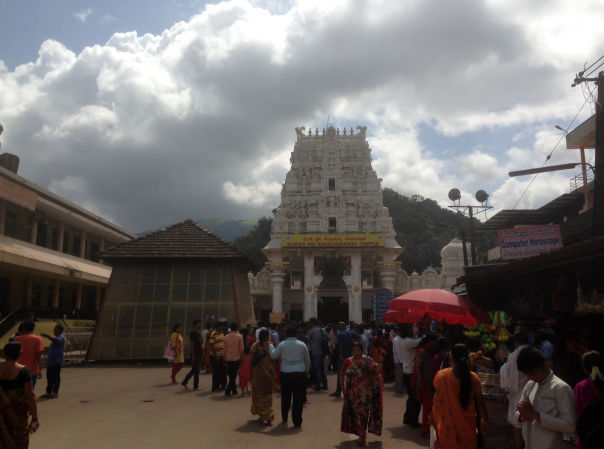 Kumara Parvatha
Kumara Parvatha or KP as it's widely known by trekkers all around India has a lot to offer. Even before we started the trek, we were already soaked in divinity as trek starts near the entrance of the temple Kukke Subramaniya. Situated at height of 1712 metres in Pushpagiri Wildlife Sanctuary, KP is much more than being just "The most challenging trek in South India".
An epic amalgamation of history, mythology and trekker's haven.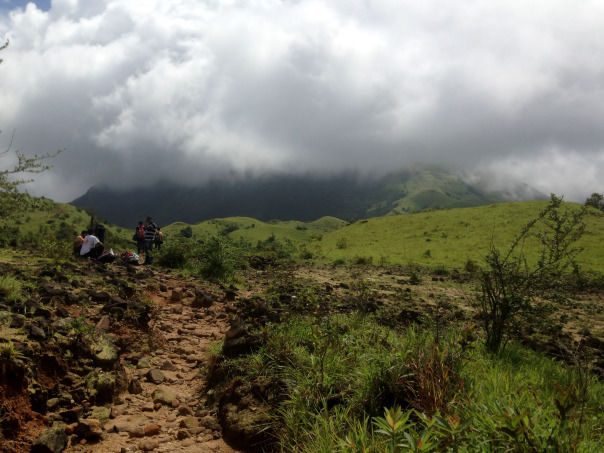 The Kartikeya Connection
According to the legend, Kartikeya (Lord Shiva's son ) or Subhramya or Murugan got married to Devasena (Lord Indra's daughter) in the hills of Kumara Parvatha. There's another story associated to Kumara Parwatha:
The divine serpent Vasuki whom Lord Shiva wore as an ornament around his neck, was threatened by Garuda (mount/Vahana of Lord Vishnu). Vasuki performed tapas (worship) for numerous years in the caves of Kukke Subhramaniya temple trying to avoid attacks from Garuda. Lord Shiva decided to send his son Kartikeya to protect Vasuki from Garuda. Apparently Kartikeya visited Kumara Parvatha and blessed Vasuki that he shall stay with him forever. From then onwards the pooja offered to serpent shall be considered as the pooja offered to Kartikeya himself.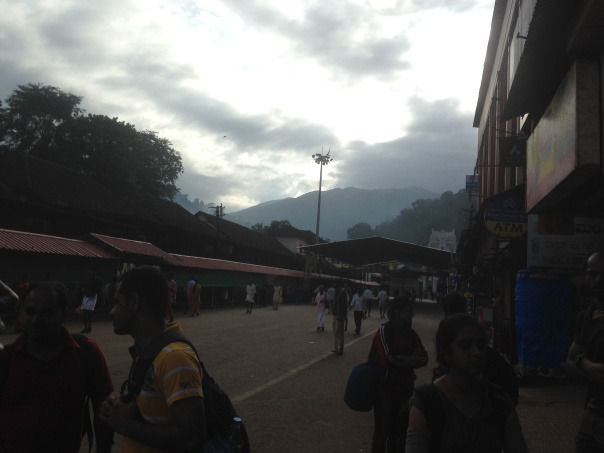 We were a group of 40 ( 36 participants and 4 BMC coordinators). The trek was organized by Bangalore Mountaineering Club. As KP is only open for certain seasons, it is in demand among the trekkers. And this was the first time post monsoon that the gates for KP had opened. Unlike other trek destinations of Western Ghats like Kudremukh and Mullayangiri, KP is more demanding right from the word go!!
"You see those mountains acting as perfect back-drop to the Kukke Subhramaniya temple?That's the peak of Kumara Parvatha!!"
"That feeling of realization that I was here" – only a trekker can connect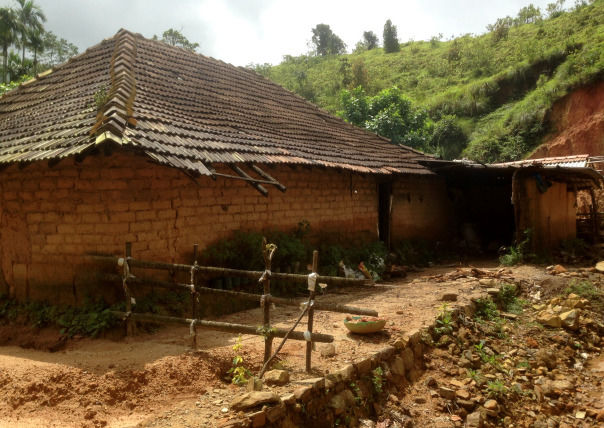 We were quite surprised to see a fully functioning house in the middle of nowhere. Inside lives Mr. Bhatar. There was even a TV satellite connection. Indian Channel Colors was being telecasted on it. There are washrooms as well on the outside.
Tip : Don't expect hotel style luxuries over here.
The feeling of reaching the peak
We needed each other's company to motivate ourselves. We pushed ourselves to the fullest. We always knew about the fact that it's gonna be the toughest trek that we have undertaken so far. It was more of a mental game than physical endurance. It's like every moment towards the end, we all felt the pain. But still we didn't stop…
We summited, we celebrated but we didn't litter !!
Did we find Kartikeya ?
Ye we did. We found him in the form of Mother Nature which gave us shelter. We saw a glimpse of him in Mr. Bhatru who is doing super human things for mankind by providing food and shelter in the middle of nowhere!!