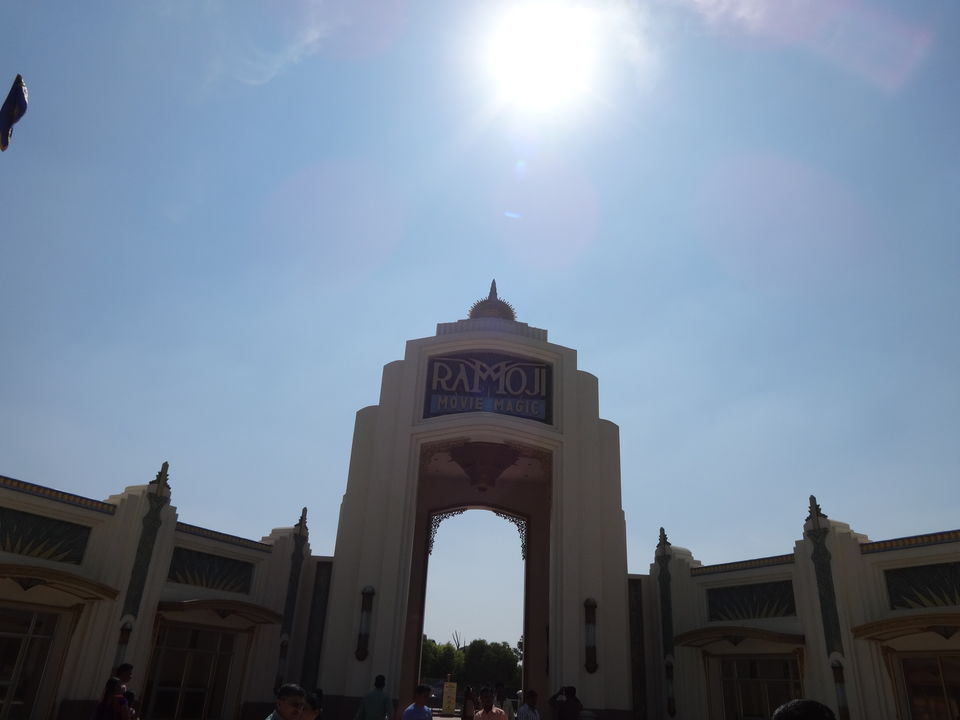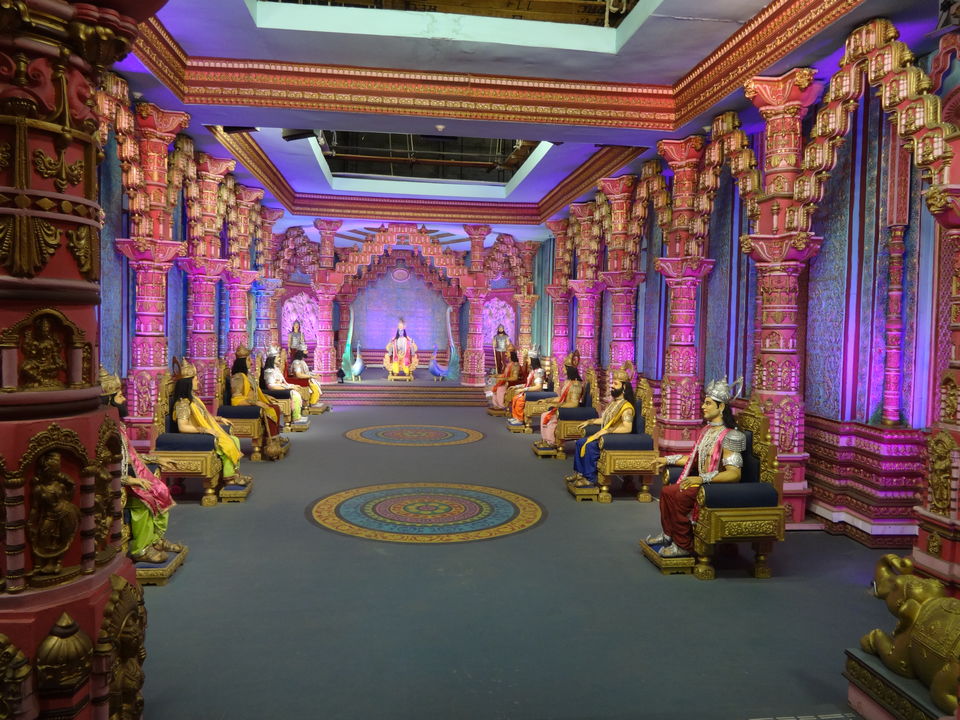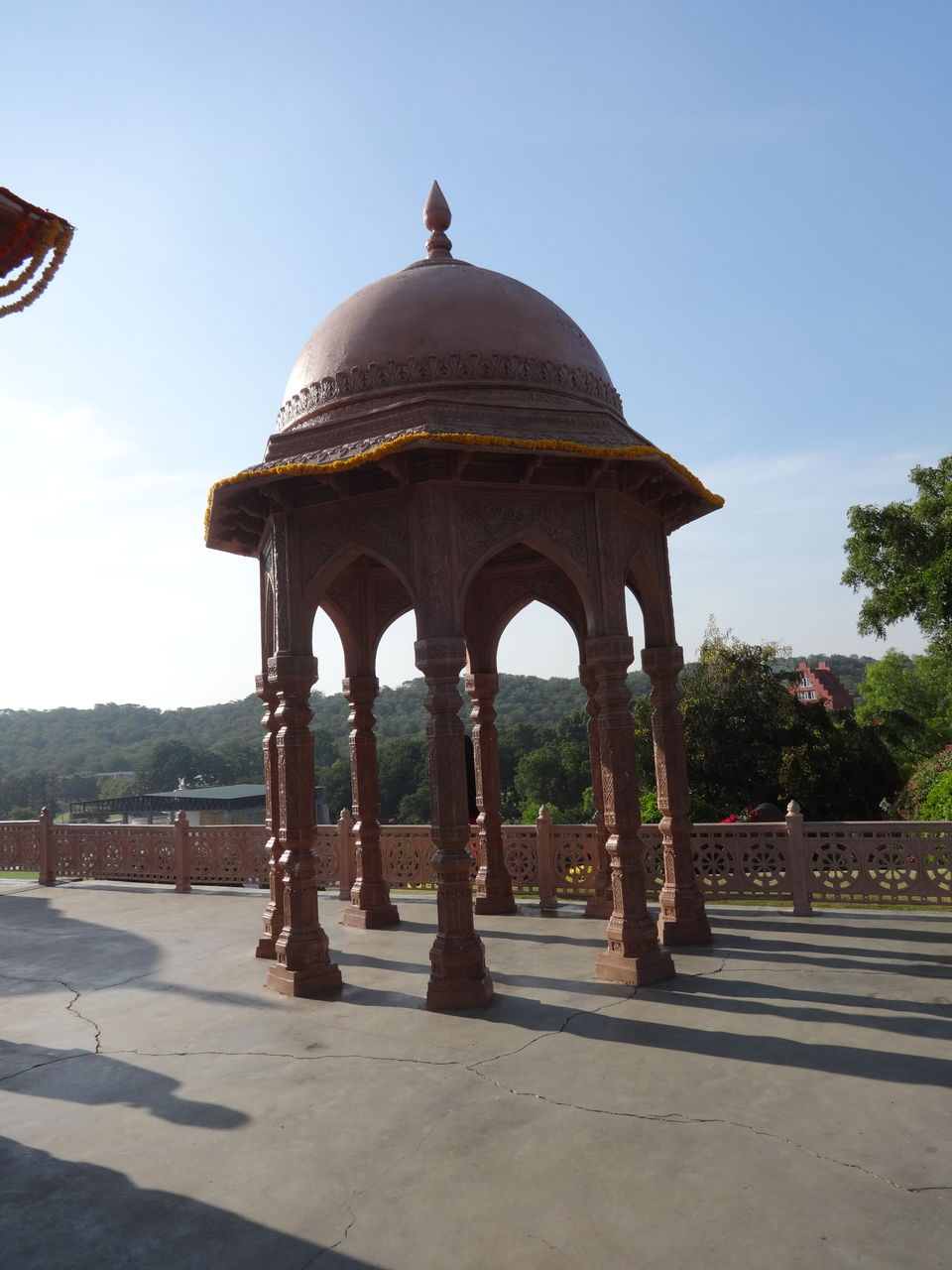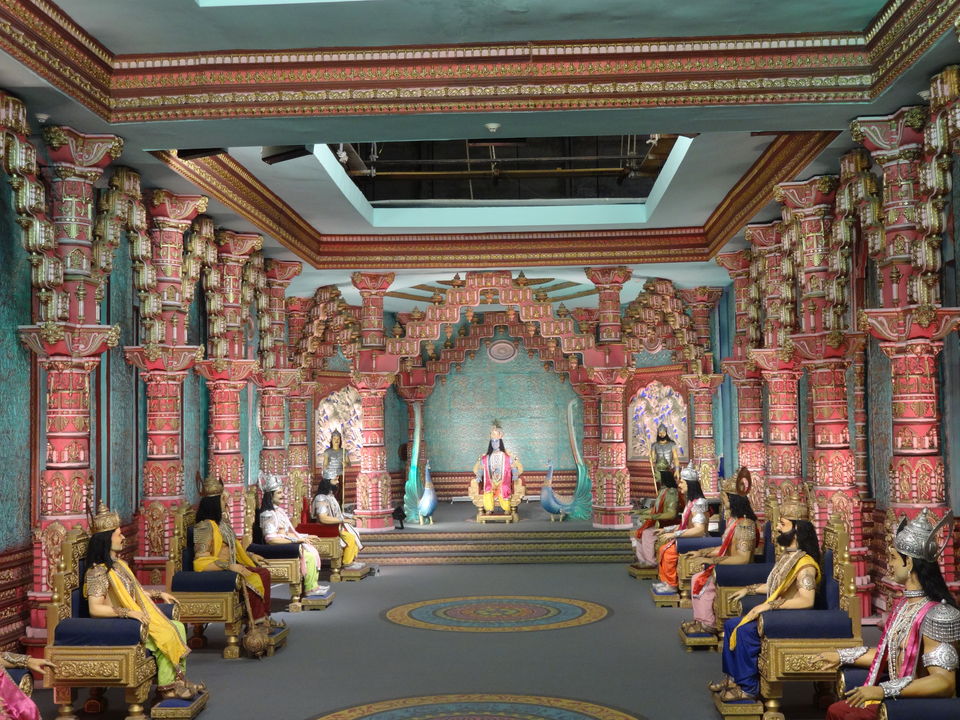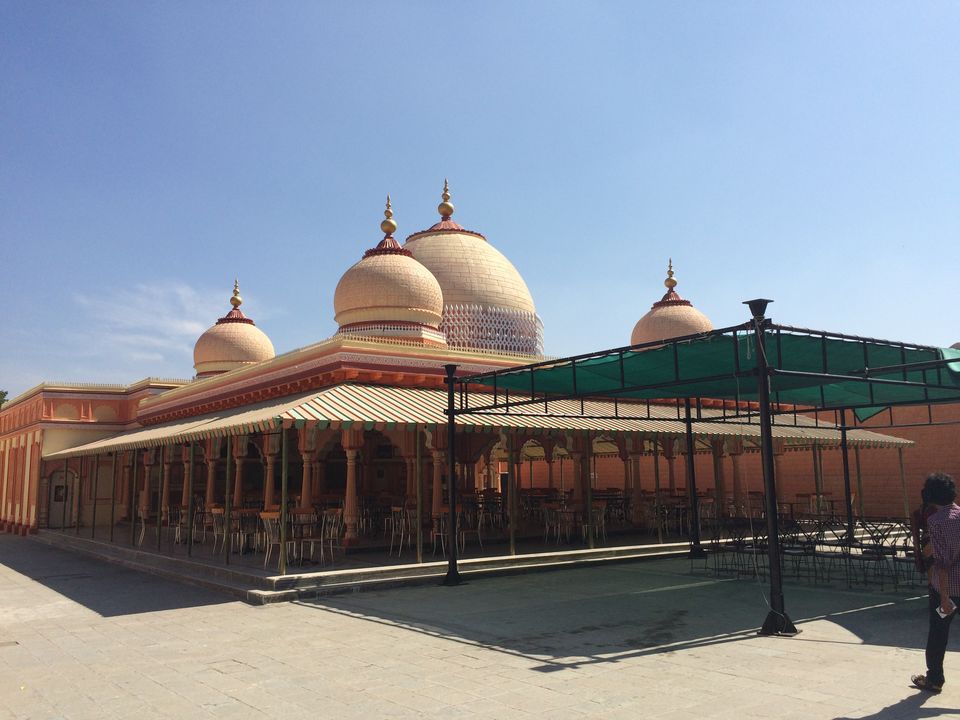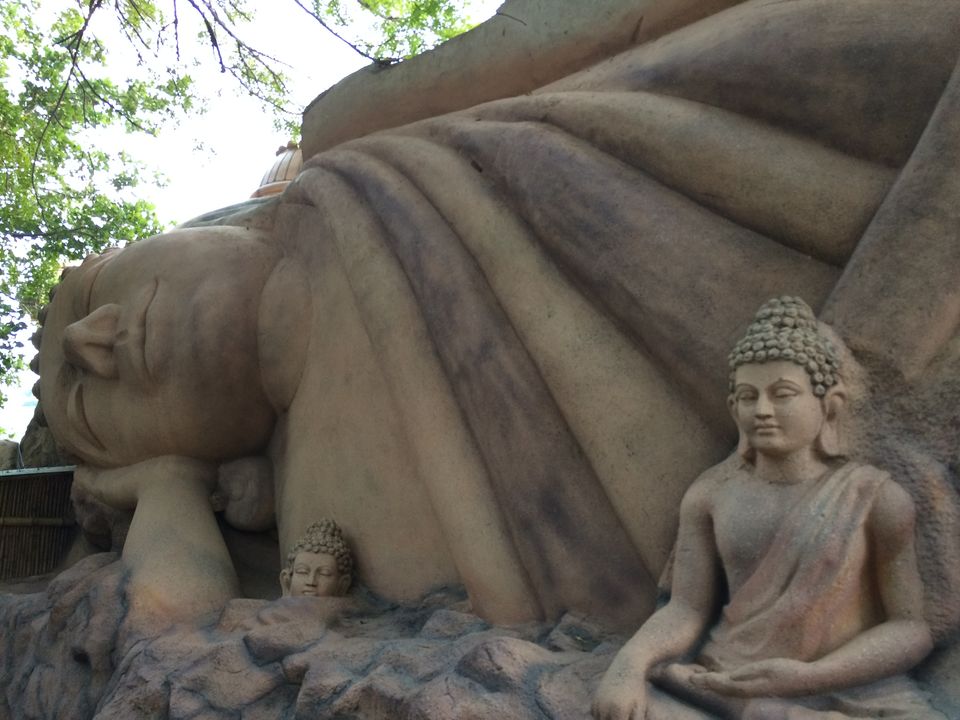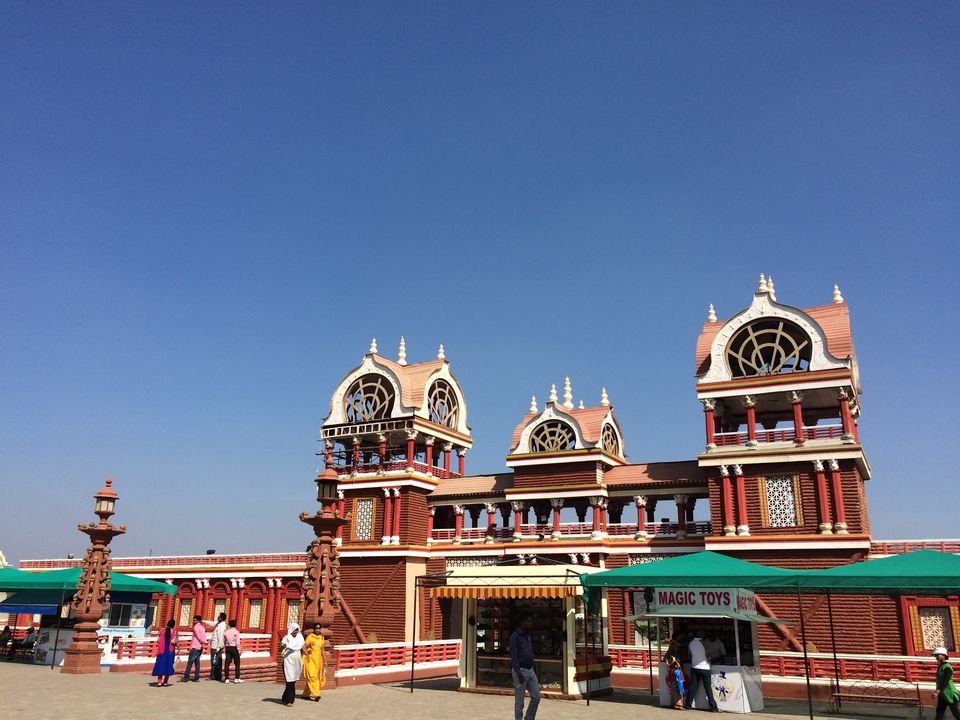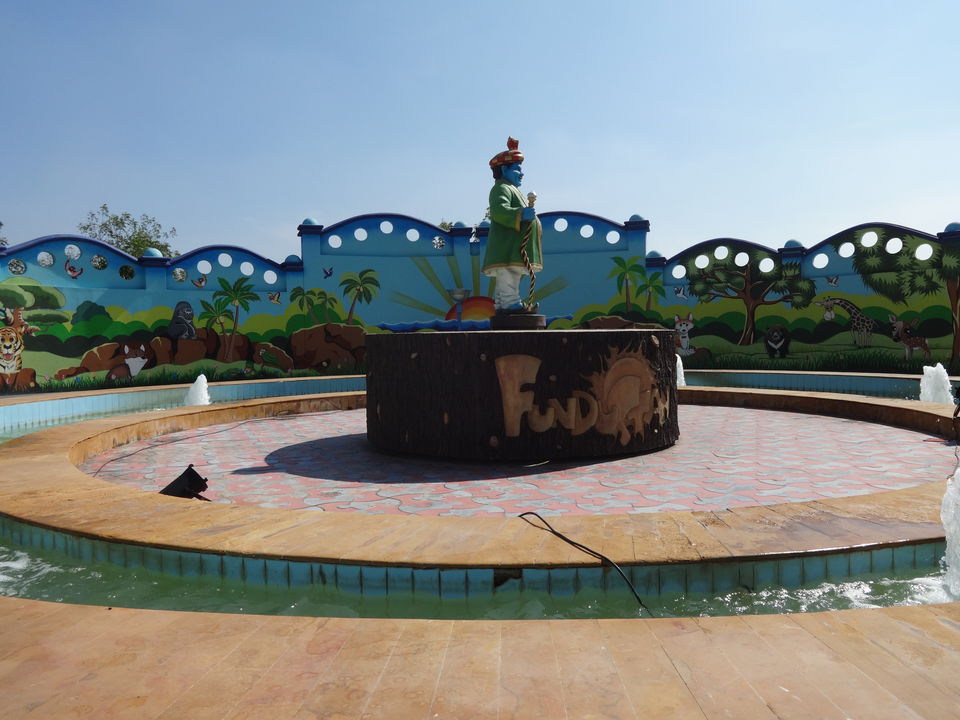 Located at a distance of about 30 kilometers from the City of Pearls, Hyderabad, lies the Ramoji Film City which is a must see if you are visiting Hyderabad. One of the largest film city in India, Ramoji boasts of huge areas of land and entertainment for visitors of all age groups. The entry fee for the same is Rs. 800 and a VIP entry costs Rs.1600 which includes lunch and a bus ride inside the premises. The premises are extremely huge and it is difficult to walk through the entire area in a day. It may take upto two days to see everything located in it. It includes amusement rides, games, live shows, live shoots, massive sets, restaurants, shops etc.,.
As you buy the tickets, you will be provided with a map of the entire premises and it is advisable to plan what do you wish to see before you begin. The live shows are worth a watch which includes action fights, music and dance as well as patriotic shows. The timings of the shows are also provided in the map.
The tour of Ramoji by bus is inclusive in the ticket costs. This includes an hour ride in the bus which shows different parts of the city. Beginning from the various sets which include central jail, railway station, airport, suicide point, sets from the Mahabharata, sets of different cities as well as a massive wedding set which resembles the movie Jodha Akbar. The bus then moves to the different gardens ending the ride with the Butterfly park, Bird Park and the caves. The closing ceremony is an attraction for the visitors but you may give it a miss unless you have kids visiting with you. If you have not taken a VIP tour, then the only lunch option will be the fixed buffet provided at the restaurants there, also only VIP ticket holders are allowed to watch the live shooting taking place at the Film City. The city is so vast that you are bound to miss out on a few areas however hard you try. Hence it is advisable to plan in advance. Do not miss the bus tour because it shows the main areas of the Film City. Each time you see a set, you will be able to relate it to some movie or a TV show. There are a few rides for children and only 5 to 6 rides for adults, which also can be given a miss. There are around 5 to 6 live shows during a day, you may plan on watching one or two because it takes around half an hour for one show. Entry inside the Film City closes after evening hence it is advisable to reach there in the morning so as to avoid any rush and to make the most of your day there. A must visit for anybody who is planning to go to Hyderabad.